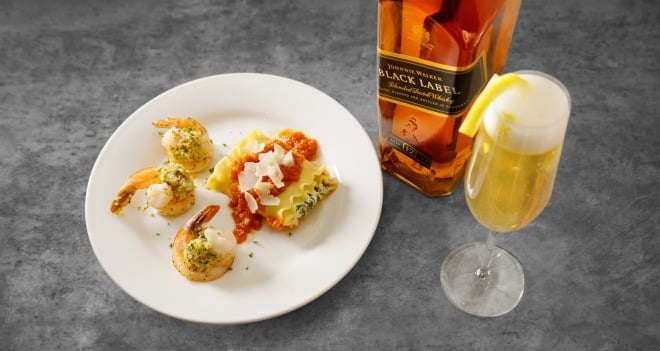 Celebrating food, spirits and life, Ruth's Chris will present a series of exclusive dinners hosted at Ruth's Chris Steak House locations across the country. Pairing fine cuisine with today's tastemakers of wine, champagne and whiskey, the acclaimed TasteMaker Dinner Series is designed to share a passion for craft, innovation and tradition.
From iconic wines to legendary champagne to whiskey dating back 200 years, each dinner promises to fuse paired courses with untold stories and private insights for a rare and unforgettable epicurean evening.
UPCOMING EVENTS
April 27/28, 2017
Johnnie Walker Whiskey
Ruth's Chris Steak House is serving a five-course dining experience featuring the whiskies of Johnnie Walker. Hosted exclusively at Ruth's Chris Steak House locations across the nation on April 27 or April 28, the dinner will feature a curated selection of inventive whisky cocktails, as well as tastings of Johnnie Walker Black, Johnnie Walker Platinum and Johnnie Walker Blue served neat.
Each beverage will be served alongside an exclusive menu, crafted specifically for the one-night only, dining experience. Pairings include Stuffed Shrimp Scampi & Lasagna Roulade, Balsamic Roasted Pear Salad, Red Lentil & Cauliflower Soup, Filet Mignon Oscar and Tiramisu. See the full menu here. Cost is $115 per person, not including gratuity.
Local dates:
Lake Mary: April 27
Winter Park: April 28
Orlando: April 27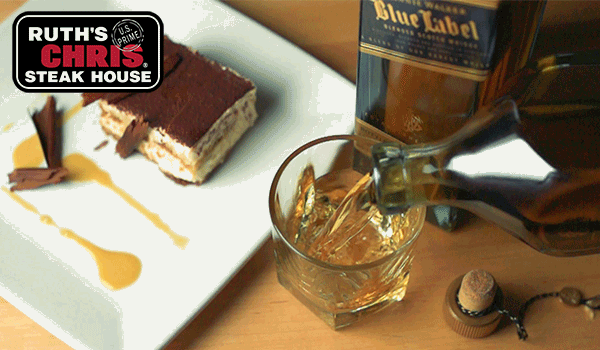 The series will continue with three additional events in 2017:
June 15, 2017: Chateau Montelena Winery
August 17, 2017: World's Best Champagnes (featuring Moet Hennessy USA)
October 15, 2017: Marchesi Antinori
ORLANDO AREA LOCATIONS
All three Orlando area Ruth's Chris locations are participating in the TasteMaker Dinner Series:
Lake Mary
80 Colonial Center Pkwy
Lake Mary, FL 32746
407-804-8220
Winter Park
Winter Park Village
610 N Orlando Avenue
Winter Park, FL 32789
407-622-2444
Orlando
Sand Lake Road
Orlando, FL 32819
407-226-3900
RESERVATIONS
Reservations for Ruth's TasteMaker Dinner with Johnnie Walker are now available at participating locations with additional dining experiences scheduled throughout the year featuring Chateau Montelena Winery, Moët Hennessy and Marchesi Antinori.
For reservations and more information about Ruth's TasteMaker Dinner Series, please visit www.ruthschris.com/promotions/taste-maker-dinners.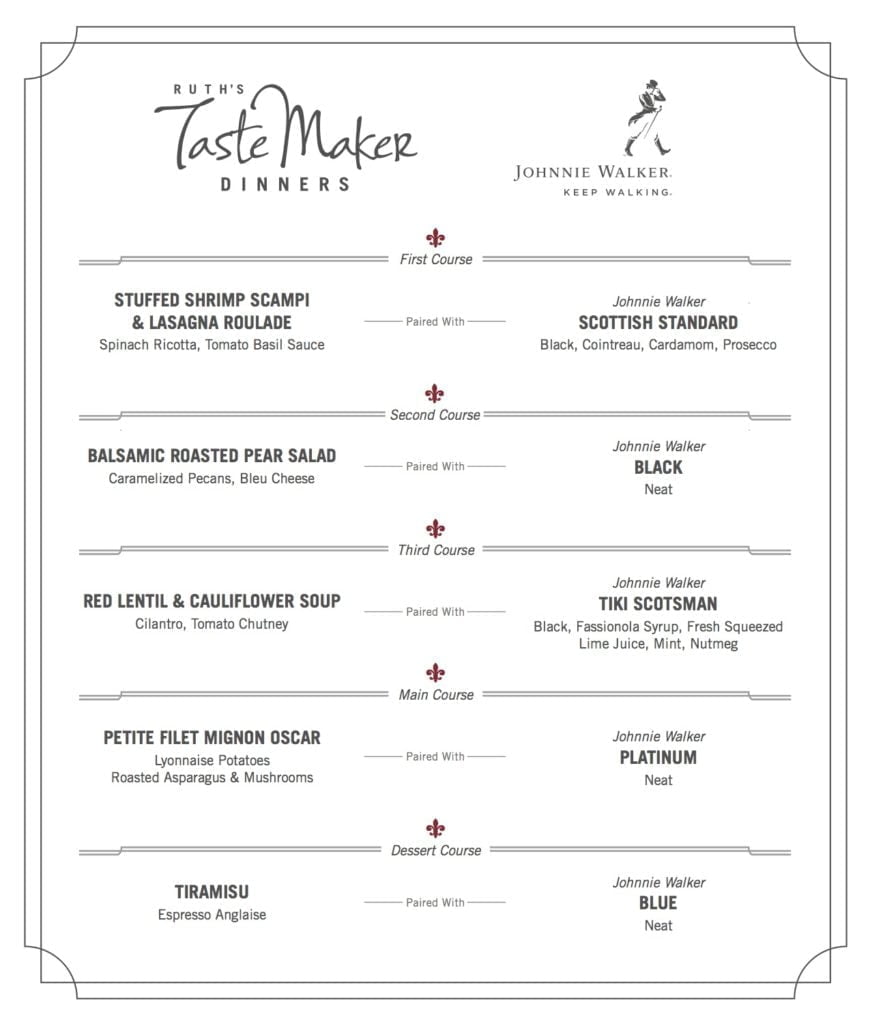 DISCLOSURE
We were compensated to write this post…
and
We are committed to providing you with valuable content that informs and inspires you…
and
We are clear that all of our content, including our sponsored content, gives value to our readers.
Our commitment as a for-profit website is to marry total transparency with superior, locally-created content. If you ever feel we fall short in that commitment, please let us know.