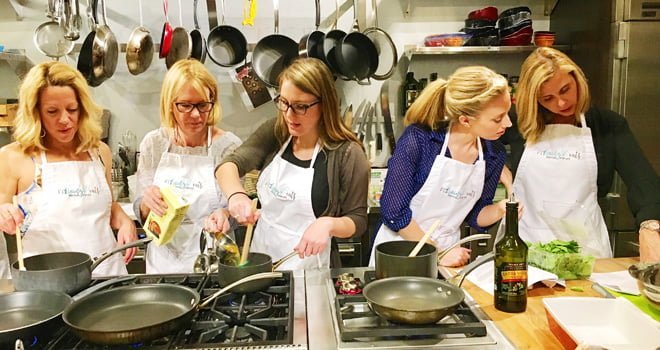 A guide to the best places to take a cooking class in Orlando
As Julia Child once said, "People who love to eat are always the best people." We couldn't agree more, although people who love to cook are wonderful in our book too. Treating yourself to an indulgent meal at one of our local restaurants is a must, but having a few go-to meals you can prepare at home from scratch is equally enjoyable. Not to mention it's often cheaper and healthier, and gives you a chance to show off your kitchen skills.
No skills to speak of? No worries. Local cooking classes teach you the basics, while providing you with impressive recipes to add to your arsenal.
To help you navigate the plethora of options, we've broken down local classes into four categories: ongoing (multiple classes per month), monthly, couples, and workshops/private classes. Prepare to unleash your inner chef and have a blast while learning something new. Bon appétit!
ONGOING CLASSES
Publix Aprons Cooking School
We've all given in to temptation while walking past the sample counter at Publix. Now, up your skills while learning to make some of those tasty Publix recipes at home. The Publix Aprons Cooking Schools in Dr. Phillips and Winter Park offer two class styles: demonstration, where a chef will demonstrate recipes and entertain you for the evening while you taste and ask questions along the way; and hands-on, where you'll be doing the work and the eating. Peruse the calendar for guest chef classes, featuring chefs from local and national restaurants.
$50/person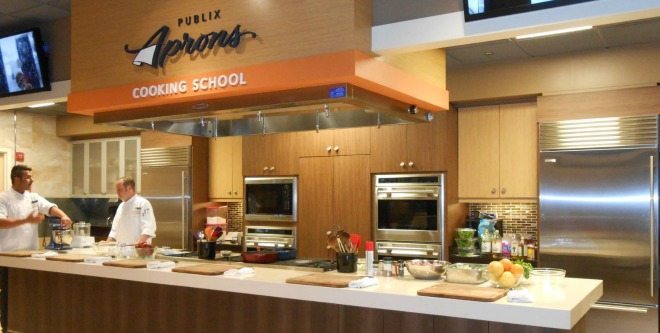 FitLiving Eats
FitLiving Eats classes, led by local health coach Carly Ferguson, will teach you how to fuel your body with plant-based foods. You'll learn to make five separate dishes (two of which you'll take home to enjoy for breakfast & lunch the following day) in a hands-on environment. The class is fun and organized, and the food is delicious. Leave your assumptions about healthy eating at the door, and prepare to discover new favorites. Our founder & editor, Kristen, recently attended a class, and can't recommend it highly enough!
$80/person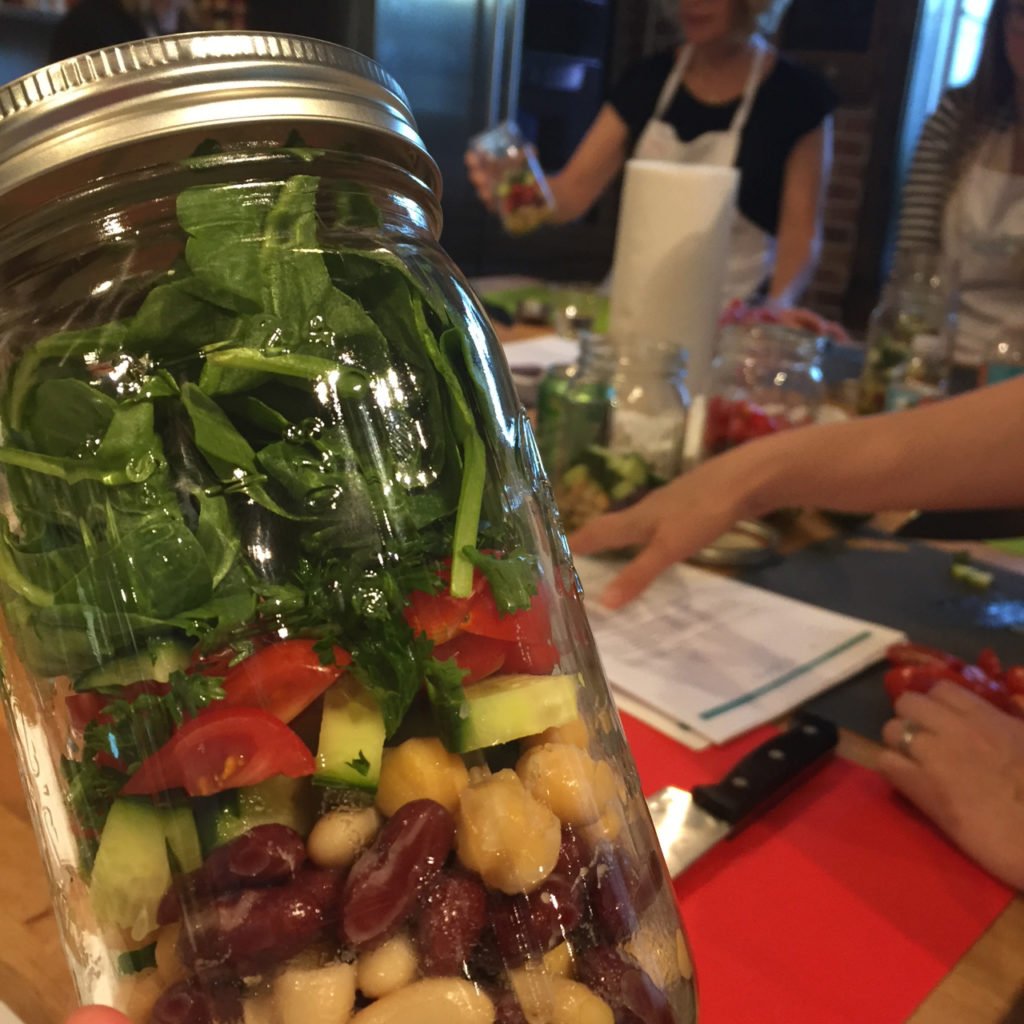 Truffles & Trifles
Founded by avid cook Marci Arthur, Truffles & Trifles is a gourmet cooking school located in the College Park neighborhood. College Park has its fair share of eateries for foodies, but why not learn to make some of that foodie fare at home? Hands-on classes at Truffles & Trifles are offered multiple times per week and cover a variety of cuisines and techniques. After working hard in the kitchen, sit down, relax, and enjoy the fruits (sometimes literally) of your labor.
$57+/person
Orange County Library
Pssst, we're going to let you in on a little secret: your Orange County Library card gives you access to check out way more than the latest best seller. If you're in search of a budget friendly cooking class, all you need is your library card for FREE access to loads of cooking classes at various branches. A variety of class formats are available from the Cuisine Corner series to demonstrations and informative sessions.
Free (with library card)
MONTHLY CLASSES
Tapa Toro
Once a month from January-April and September-November, Tapa Toro hosts their "En La Cocina" cooking class series. Chef Wendy will be your guide for the evening, teaching you how to prepare a three-course meal. Classes are held in the Paella Pit and include the food you make plus passed tapas from the kitchen. If you see a past class you like, booking private classes is also an option. Tapa Toro can replicate a past class as long as you have a committed group of 10-12 people.
$49/person
Edible Education Experience
Edible Education Experience's primary purpose is to educate. With a dedicated team of passionate volunteers, including Chef Kevin Fonzo, this local non-profit connects with the local community (especially youth) through classes, workshops, and hands-on experiences. The Chef Night series invites adults and kids (great for a family night out) to learn from a local volunteer chef during a farm-to-table hands-on class. The next Chef Night will be a plant-based cooking class with Chef/Owner Chelsie Savage of The Sanctum.
$65/adult, $25/child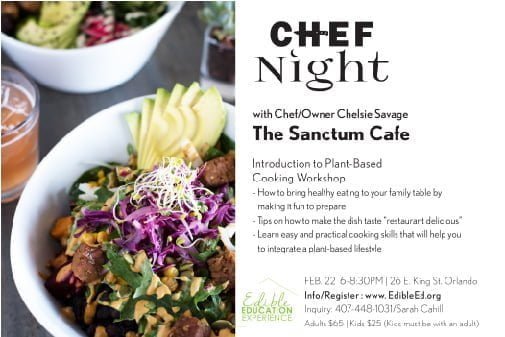 Top Hat Catering
We're huge supporters of date nights for a cause, and cooking classes with TopHat Catering provide couples with the opportunity to learn new culinary skills while giving back. Chef Delano Lambertclare leads the classes, and the proceeds benefit Meals on Wheels. Classes are offered on a monthly basis, but Chef Delano also offers private classes held in your home or at his professional kitchen. All classes are limited to 10 people allowing for a more intimate experience.
$100/person
COUPLES COOKING
Couples Cooking at Publix Aprons Cooking School
Have a hands-on date night during a Couples Cooking class at Publix Aprons Cooking School, where you'll work together as a couple on five separate dishes. Couples Cooking classes are always hands-on, so prepare to get to work together and enjoy a feast along the way. Chefs will be on hand to help you if you get stuck or have questions.
$90/couple
Date Night at Truffles & Trifles
Held several times per month, Date Night at Truffles & Trifles makes for a fun night of teamwork with your date. Date nights are typically themed around a certain region, featuring cuisines from Tuscany, Paris, and California among others. The recipes aren't overly complex or too easy, so expect to learn a few new tricks together.
$150/couple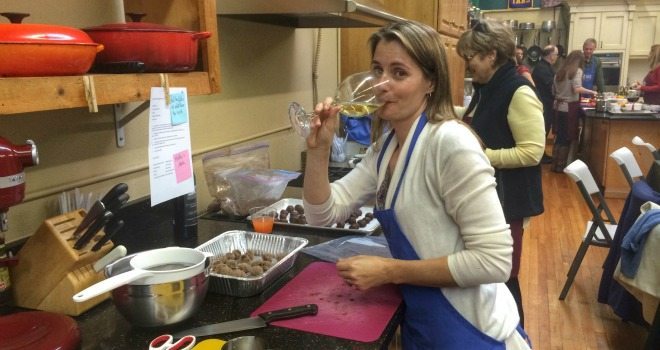 Date Night at Farris & Foster's Chocolate Factory
Fall in love with chocolate and your date as you make a pound of chocolate confections to take home with you. Held in a chocolate factory in Baldwin Park, date night occurs weekly on Friday evenings (there are two times to choose from). Don't forget to bring along a bottle of your favorite wine to share! This is the perfect excuse to skip dinner and go straight for dessert.
$29/couple
WORKSHOPS & PRIVATE CLASSES
Wondermade Marshmallow Workshop
If you love sweets but don't consider yourself much of a cook, there's fun to be had at the monthly Wondermade workshop in Sanford. Founded by husband and wife team Jenn and Nathan Clark, this cute marshmallow shop is a favorite for sweet treats and gifts. The monthly workshop gives you a chance to go behind the scenes, touring the facility, asking questions, sampling drinks and sweets, and cutting/decorating your own marshmallows. Choose from the regular workshop, or the date night version. If you really fall in love, they offer a weekly marshmallow delivery service.
$15/person
More places to take a cooking class in Orlando:
PS—check our latest roundup for a list of all upcoming cooking classes in Orlando.
Feature image credit: FitLiving Eats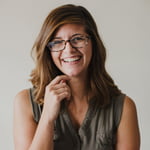 About the Author
Stephanie Patterson is the managing editor of Orlando Date Night Guide. She's a talented professional food and travel photographer and writer with a passion for creativity, the beach and great eats. When she's not taking photos or writing, you can find her exploring the state for her Florida travel blog, Travel Taste Click. Find her online at www.spattersonphotography.com and www.traveltasteclick.com.