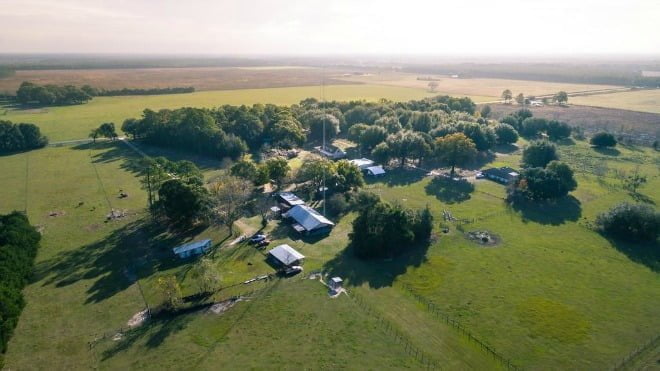 Beach getaways, Disney staycations, spa retreats and adventure-filled exploits are all possible for those planning a Florida vacation. But for those seeking a more pastoral respite, a farm stay might just be the perfect plan.
Florida might not have the number of farm stays that you'd find in places like North Carolina or Vermont, but we've got a handful worth exploring. Here's a guide to six Florida farm stays near and far.
Rooterville Animal Sanctuary
Melrose, FL
Rooterville Animal Sanctuary, is an animal sanctuary home to over 400 rescued farm animals. Founded in 2004 to take in unwanted pet pigs, Rooterville has grown from 5 to over 30 acres and now provides rescue, care, and a permanent home for hundreds of rescued farm animals of all types.
Experiences
Experience daily care of animals, including pigs, cows, goats, mini ponies, chickens, turkeys, ducks, cats and dogs
Tour barns
Hear individual animal stories
Visit beehives and beautiful butterfly garden
Farmhouse breakfast
Rates: $150/night
More information at rooterville.org/visit-rooterville.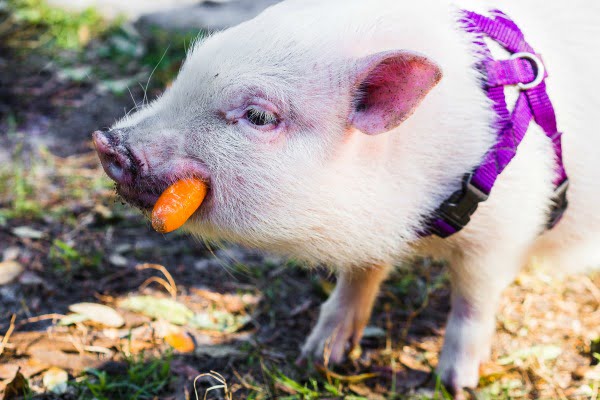 Chantilly Ridge Alpaca Farm
Port Orange, FL
A family run, full service alpaca farm, Chantilly Ridge raises, breeds, shears, and boards alpacas and rescue animals plus creates alpaca fleece, yarns and handmade Goat Milk Soap for their onsite farm store.
Experiences
Farm, feed and play with the alpacas, chickens, bunnies
Swim in the onsite pool
Onsite massages available
Learn how to knit
Make handmade Goat milk soap
Rates: $125/night
Call Fran or Vern for more information: 386-767-0577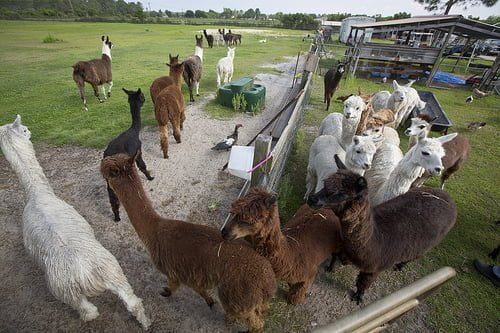 Cypress House Ranch Bed and Breakfast
Bushnell, FL
A working ranch and farm, Cypress House Ranch was built in the 1990 and features a two-story B&B on 10 acres. There are four units in total, as well as a swimming pool, covered pavilion, fire pit area, and plenty of places to sit back and watch the animals.
Experiences:
Horseback riding
Trail rides
Nearby hiking, river kayaking
Includes breakfast
Interact with farm animals
Rates: $85 – $175
Call 352-568-0909 or visit chbandb.com for more details and reservations.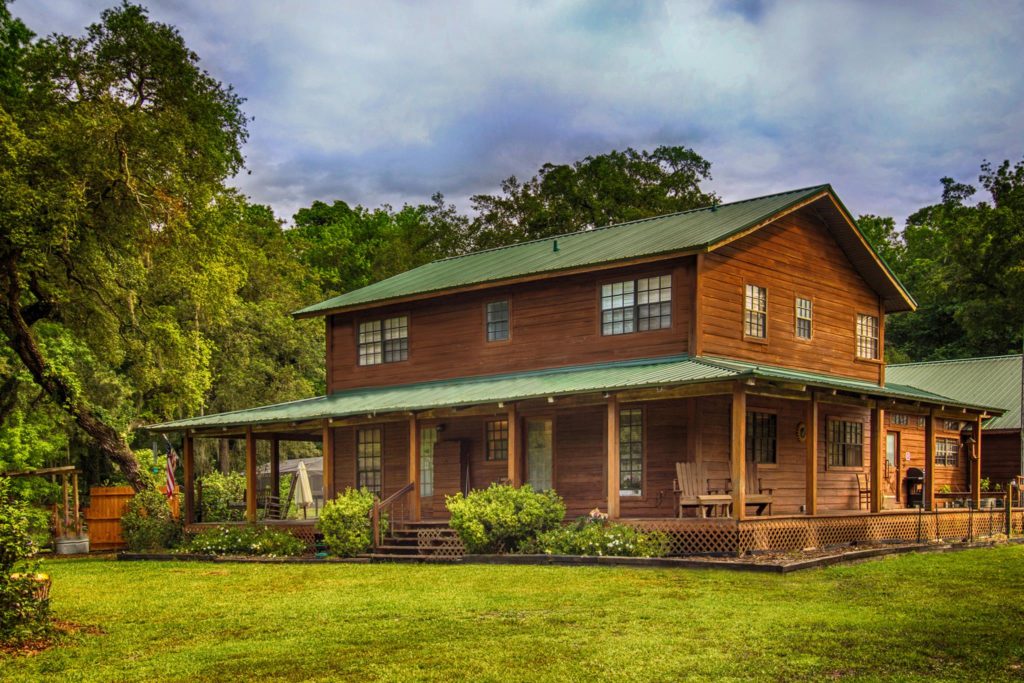 H&L Ranch and Blueberry Farm
Brooksville, FL
A true refuge away from busy urban life, H&L Ranch offers an overnight experience for horse and nature lovers alike. Located near the Withlacoochee State Forest and Croom Horse Trails, the ranch has loads of space for wanderers and adventurers.
Experiences:
Guided trail rides
Blueberry picking May through July
Access to biking and hiking trails
Animal sightings including deer, eagles, hawks, bobcats and wild turkey
Family style breakfast and option for an evening BBQ dinner
Rates: $65/night
Call 352-797-0822, 727-460-1706 or visit thebarnbook.com/hlranch-welcome.html for more details and reservations.
The Smoakhouse Ranch
Branford, FL
Steal away to the middle of nowhere at The Smoakhouse Ranch (shown in feature image), offering cabins with breakfast in a remote and untouched setting. All lodgings on this working 22-acre farm feature full baths, modern kitchens, a covered deck and A/C.
Experiences:
Interact with cows, donkeys, mini. goats and other ranch pets
Pick our unique blackberries, apples, and grapes (when in season)
Cool off in the swimming pool
Enjoy a nightly campfire
Visit nearby springs, kayak nearby rivers
Rates: from$99/night
Call 386-935-2662, 386-288-7278 or visit smoakhouseranch.com for more details and reservations.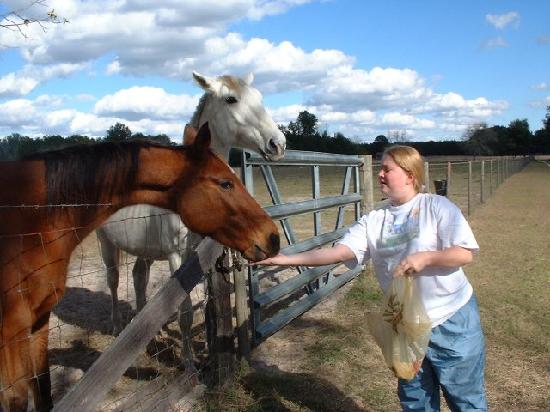 Paradise Farms
Homestead, FL
Founded in 1999, Paradise Farms grows micro greens, over 52 varieties of edible flowers, plus a huge variety of vegetables and tropical fruits that find their way onto plates in many of Miami's best restaurants. Using Biodynamic, the farm keeps things simple with hand weeding, planting, and harvesting plus operates as a completely vegetarian space.
Experiences:
Tour the farm
Swim in the natural pool
Visit nearby parks
Swing in a hammock
Bicycle to nearby Schnebly Redland's Winery
Rates: from $110/night
Call 305-248-4181 or visit paradisefarms.net for more details and reservations.