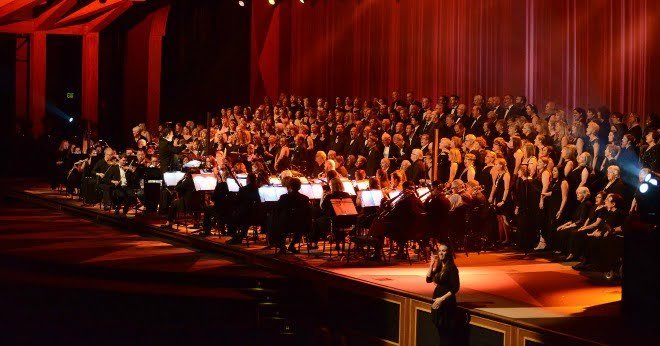 This spring, the CFCArts' Central Florida Community Choir and Symphony Orchestra will present the wonders of Wish Upon a Star, a Disney revue.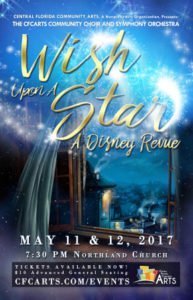 Following up on their successful 2012 production of When You Wish, the music of Disney, the CFCArts Community Choir returns having nearly doubled in size since 2012 to over 330 voices.
"This will be such an exciting show of actors, dancers, musicians and singers all bringing to life music we know and love from the world of Disney-fun for all ages" says Joshua Vickery, Founder/Executive Director and this evening's conductor.
Featuring moments from such storybook classics as Cinderella, Peter Pan and The Jungle Book, to more present day blockbusters like Hercules, Frozen, Princess and the Frog and The Lion King, this fully produced, multimedia experience will take the audience on a journey through the expansive worlds of Disney. Find out what happens when you Wish Upon a Star!
Performances will be held at Northland Church at 7:30pm.
DETAILS
Wish Upon a Star
May 11th and 12th, 2017
Northland Church
530 Dog Track Rd
Longwood, FL 32750
TICKETS
Tickets are $10 each for Advance General seating, $15 Prime Seating, $25 Priority Seating, and $50 for Premium seating (which also includes a CFCArts Cookbook and Autographed Poster).
Purchase tickets online or by contacting the CFCArts Box Office: 407-937-1800 ext. 710. BUY NOW.
Please note that tickets will NOT be available for walk up purchase at Northland at any time prior to the night of the show.