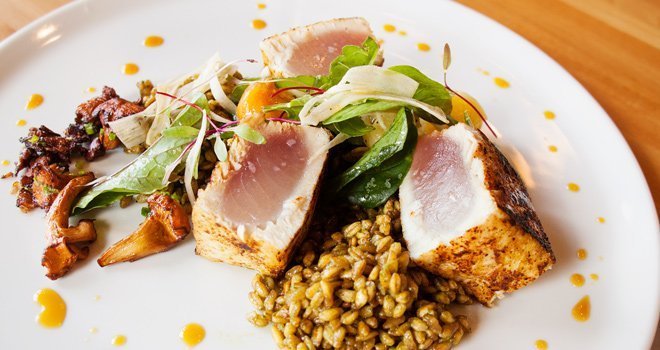 Written by Stephanie Patterson and Kristen Manieri
We're only half way through the year and already we've seen dozens of new Orlando restaurants open their doors. Exciting new spaces are in the works, but if you don't want to wait, go ahead and make a date at one of these new culinary hotspots. No matter your budget or favorite meal of the day, there's a new restaurant in town to suit your preferences. Here are our top picks for your next date night.
4104 Millenia Blvd #106, Orlando
407-930-6206; millenia106.com
CLOSED
Don't let the location fool you; Millenia 106 may be hiding among a sea of chain restaurants, but the menu is anything but ordinary. During a recent media visit, we sampled several dishes and sat down with Chef Bruno Fonseca, the brains behind the Florida-inspired menu. The craft beer menu features nearly 100% Florida breweries, fish is sourced from Cape Canaveral, and the majority of ingredients come from local farms and businesses.
At first glance, the menu appears deceivingly simple, but the handful of available dishes come dressed to impress. Aleppo pepper lends a subtle spice to buttery Florida tuna, served with a side of farro and chanterelle mushrooms. The po'boy, a combination of fried oysters, Linguica sausage (a Portuguese sausage similar to chorizo), remoulade, slow roasted tomatoes, lettuce, and aioli, is another favorite. Paired with a side salad drizzled with a citrus sherry vinaigrette, the dish is filling yet light and perfect for lunch or dinner.
Other must-try dishes include the raw oysters, topped with micro greens and a refreshing watermelon mignonette, and the fish dip made with smoked Corvina.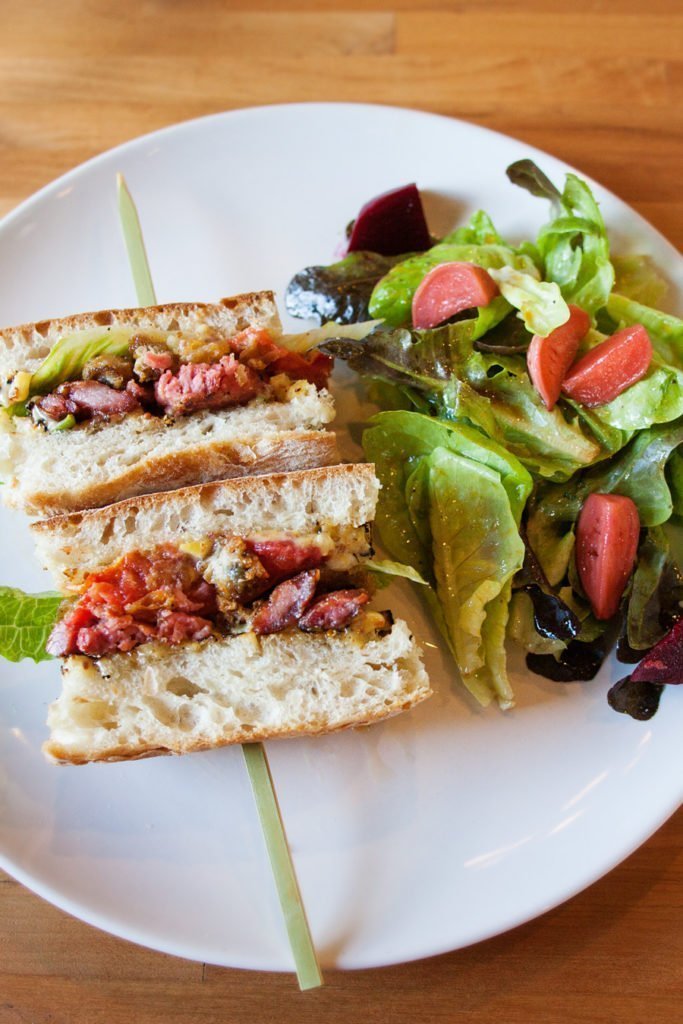 1526 Buena Vista Drive, Disney Springs
407-938-7444; politepig.com
The new restaurant momentum continues at Disney Springs, with The Polite Pig as one of the latest foodie additions. As a sister restaurant to The Ravenous Pig, Dovecote, and Cask & Larder, The Polite Pig certainly has some big shoes to fill.
Exposed brick walls, subway tiles, beer, wine and cocktails on tap, and friendly service create a casual yet refined atmosphere. I expected the usual fast-casual dining experience, but was pleasantly surprised at the level of service I received. Servers are continuously checking in, making recommendations (if you ask), and are genuinely interested in feedback about your experience.
I ordered the brisket, which comes with a market side (I tried the tomato and watermelon salad) and slaw, and added on an order of the sweet potato tots. While I wasn't crazy about either of the sides, the brisket was heavenly and easily the highlight of my meal. Tender and juicy enough to eat on its own, a blend of Layla's sweet sauce and black pepper sauce from the sauce bar enhanced the natural flavor.
While not the most budget-friendly spot to grab lunch, The Polite Pig is worthy of a visit if you find yourself in the area. The service exceeds expectations, the food is good, and the bar menu of beer, wine, and mixed cocktails on tap is a fun twist.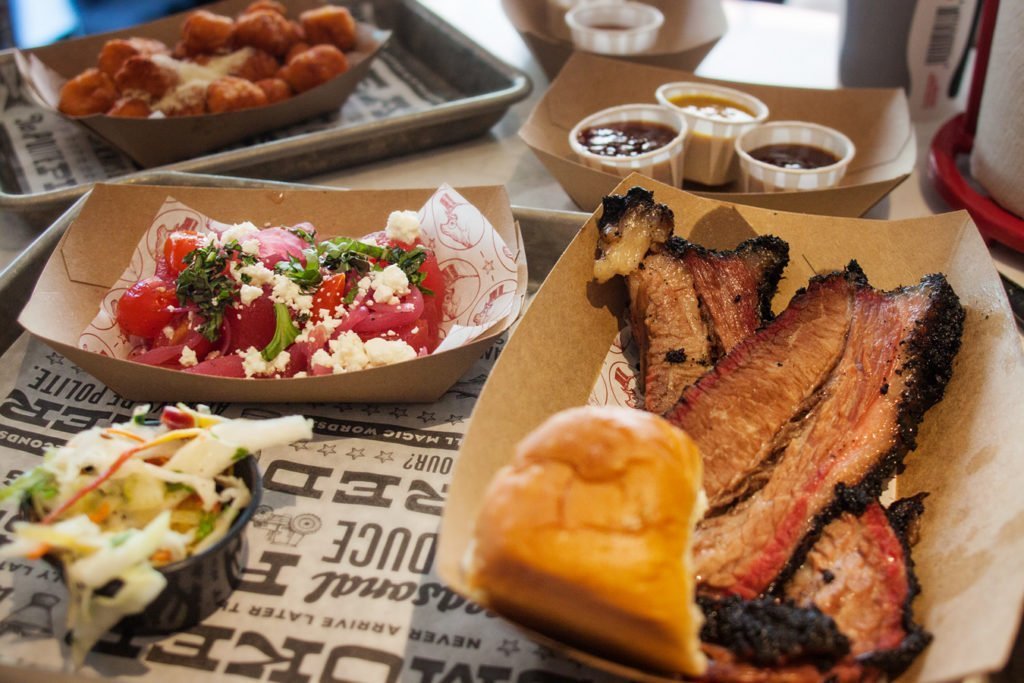 12250 Strategy Blvd, Ste 407, Orlando
407-704-1597; omeletbar.com
An extensive brunch menu, boozy cocktails, and cozy, upscale digs are the hallmarks of Omelet Bar, a newly opened brunch-focused restaurant in the UCF area. The experience is full of surprises, from the cheery, modern dining space to the customizable menu and budget-friendly prices.
Judging by the name, you might expect Omelet Bar to focus heavily on the omelets, but the menu also includes a hearty selection of breakfast and brunch favorites. Eggs benedict, waffles adorned with berries, pancakes, an omelet bar (of course), and even a chicken and waffle flight comprise the borderline overwhelming menu. Lunch is also available. Plan to spend at least 10 minutes contemplating the choices.
We tried the chicken & waffle flight and the very berry waffle. The latter was a favorite; Belgian waffles drizzled with a sweet berry sauce and topped generously with fresh berries. No visit is complete without trying one of the brunch cocktails (all priced under $8). The Beachfront Bellini is a crisp blend of Peach Schnapps, Prosecco, and raspberries.
While there is room for some improvement (our service was just OK and the waffles were somewhat basic), Omelet Bar is still a solid and quality brunch choice.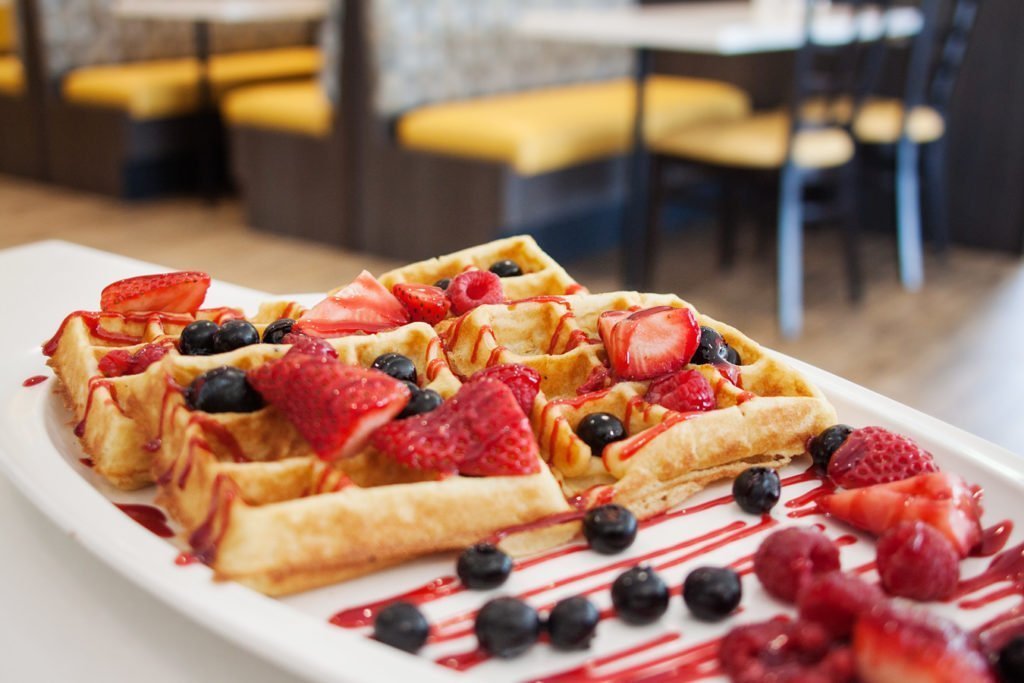 821 N Orange Ave, Orlando
407-868-9007; reyesmex.com
When Jason and Sue Chin invited us to check out their newest (ad)venture, Reyes Mezcaleria, a few weeks ago, I was honestly a little nervous. The Chins, along with their wonderful Executive Chef, Austin Boyd, have yet to let us down at their other two restaurants: The Osprey Tavern and Seito Sushi – Baldwin Park. Could they really nail it a third time? They could and they did.
A south-of-the-border restaurant with notable focus on elevated Mexican cuisine, Reyes Mezcaleria made quick work of moving into the space formerly occupied by Citrus restaurant. The interior has been completely transformed and now showcases Sue's signature decorating style, a stately meets whimsy mix that gives the restaurant a hip but also charming vibe.
Behind the wood bar, guests find a broad selection of tequila and mezcal offerings, arguably one of the most extensive selections in the city. If your stamina can handle it, order a mezcal flight, which is served with the traditional fried grasshoppers, direct from Mexico. There's a full bar plus cocktail and wine options, too.
From the menu, make a meal out of several small plates, including the guacamole, the house made tamales (they're perfect) and the ceviche (it has just the right kick). The tacos were also a pleasant surprise. Served on house made corn tortillas, our three tacos came loaded with snapper, beef and chicken. We didn't try any entrees during this visit but we'll certainly return to dive in to the larger plates offered.
Reyes Mezcaleria, in my opinion, is a breakout hit. Definitely give it a try ASAP.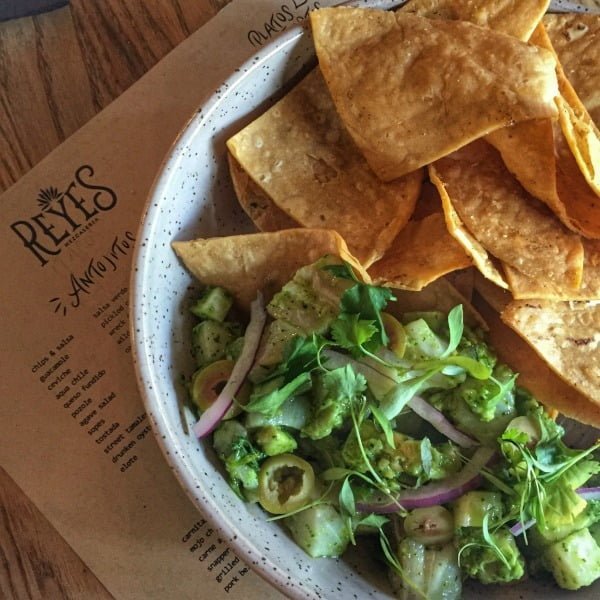 CLOSED
1414 N Orange Ave, Orlando
407-930-8000; mesa21.com
What's unarguably awesome about Mesa 21 is its lakeside locale and sunset views. It truly is a lovely waterside spot and the cocktails are terrific. Plan on drinks and apps on their deck at sunset and you'll be satisfied. Pro tip: use the onsite valet as parking in that area can be a bit of a pain.
I wish I could say the food blew us away at Mesa 21 but it was a little underwhelming. Having pork rinds as the guacamole scoopers was a fun touch, and the tacos were tasty, but not one dish had us oohing and aahing. Perhaps they're just going through some new opening jitters. We will return soon to find out.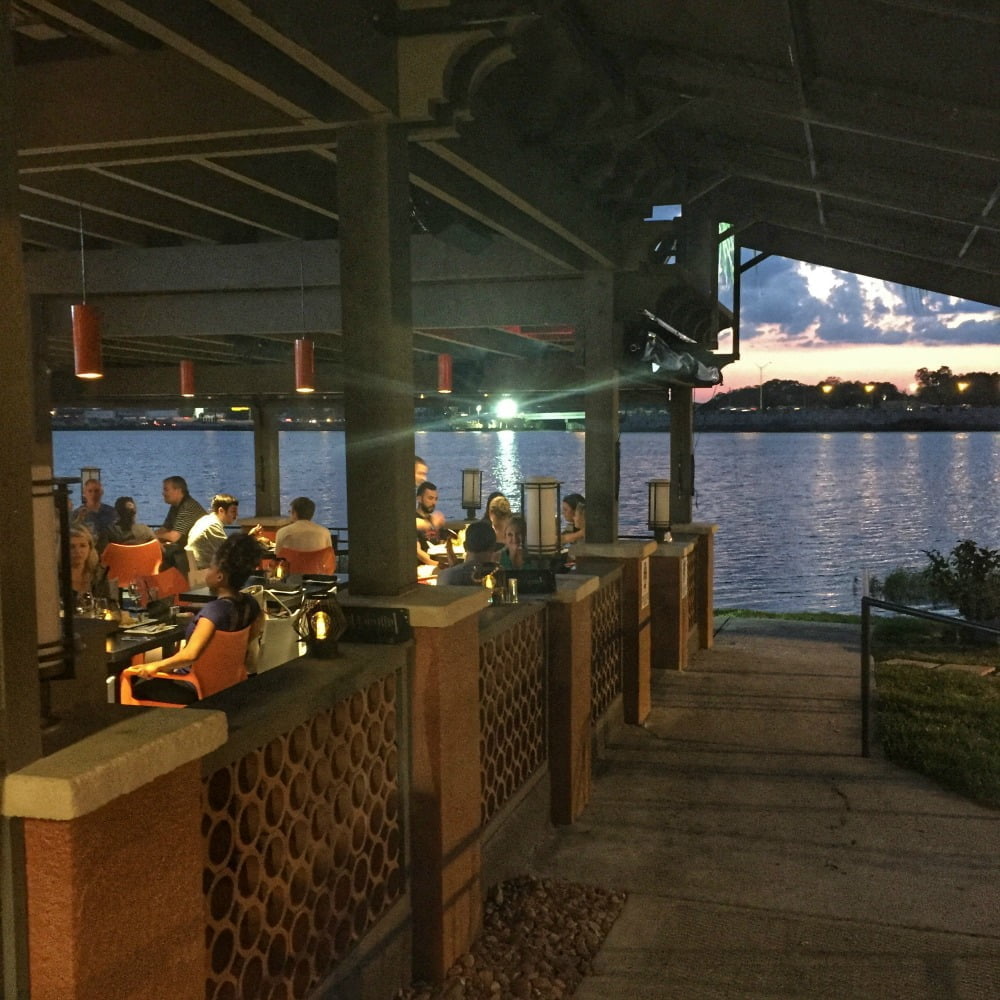 CLOSED
Not a new restaurant, Eleven has been serving up supper with a side of sunsets for nearly a decade. But the sky-high eatery on the 11th floor of Reunion's hotel has recently introduced a new chef and rolled out a shiny new veneer. The kitchen, now with Chef de Cuisine Jake Brenchley at the helm, has changed the menu, too. At a recent media visit we had the chance to enjoy Chef Jake's charcuterie board, a delightful collection of cured meats, seasonal cheese selections and house made accompaniments.
It was a perfect start to a meal that included scrumptious cocktails, steak, seafood and a terrific bread pudding dessert. While a lot has changed at Eleven, one thing has remained the same: the perfect vantage point for watching the Disney fireworks blast from the sky.
MORE DINING NEWS