It's social, it's science, and it's 21 and up! Orlando Science Center is reserved strictly for adults at Science Night Live from 8pm to 11:30pm on Saturday, June 3, 2017. Attend this special Craft Beer Edition, always a highly anticipated and sold-out event each year.
Science Night Live presents everything you love about Orlando Science Center, plus special programming designed for adults, including: live presentations, stargazing with telescopes on the terrace (weather permitting), hands-on lab experiments in Dr. Dare's Lab, giant-screen films in the Dr. Phillips CineDome, interactive exhibit halls, and more.
Guests can purchase a beer sampling punch card, allowing them to sample 12 two-ounce pours, which they can select among 15 beer sampling partners presented by Florida Distributing Co. There will also be food available for purchase from Hard Rock Café.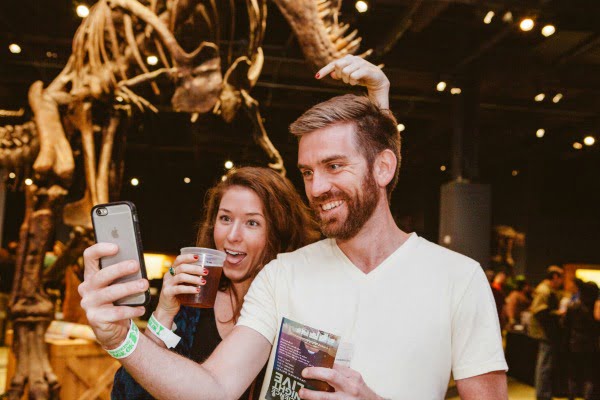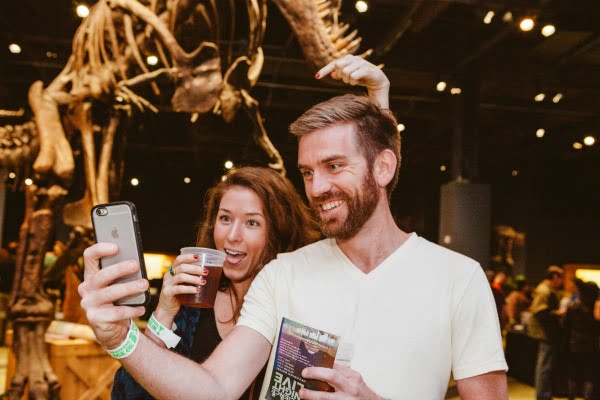 Guest Presenter: Dr. Anne Savage
Dr. Savage has traveled the world studying animals. She currently leads Walt Disney Parks and Resorts conservation efforts in collaboration with the Disney Conservation Fund to leverage the expertise of teams around the world, to help save some of the world's most endangered animals.
Dr. Savage's presentation, included with admission to Science Night Live at 9pm and 10pm, will highlight current conservation efforts for the cotton-top tamarin, a small primate native to Colombia. It takes many villages to help cotton-top tamarins continue to have a future in the wild, but as Dr. Savage will tell you, we are making great progress!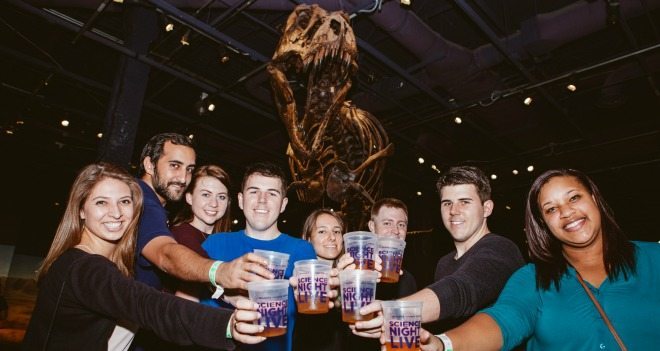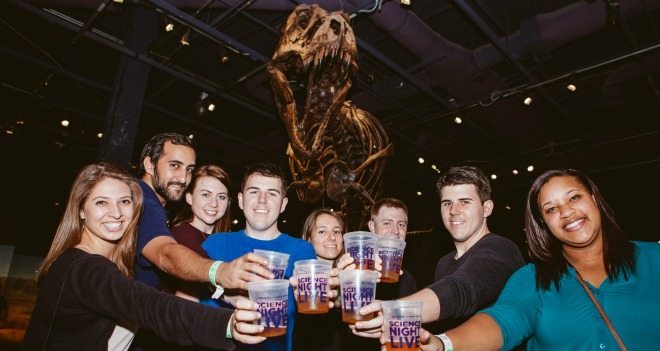 Informal Craft Beer Mini Seminars
In addition to a craft beer sampling, Science Night Live tickets include brief Craft Beer Seminars at 8:30pm, 9:30pm, and 10:30pm.
The seminars will be led by participating breweries and will include a hands-on sensory training with an overview of beer and how it applies to all of the senses, information about brewing process and the state of craft beer in Florida, and more.
Making Sense of Beer – 8:30pm
Presented By: Tim Brock, Craft Sales Manager, Florida Distributing Company
Immerse yourself in this hands-on sensory training with an overview of beer and how it applies to all of the senses.
From Grain to Glass – 9:30pm
Presented By: Kent Waugh, Brewmaster, Crooked Can Brewing Company
Learn about the brewing process and the state of craft beer in Florida.
Up The Mountain, Down To Earth – 10:30pm
Presented by Tim Oldread, Florida Market Development Manager, Highland Brewing Company
Highland Brewing Company, which is family-owned, has made the highest quality craft beers with North Carolina mountain water since 1994 and is dedicated to excellent beer and making a difference. Join us to learn just a wee bit about sustainability, solar, and suds!
Traveling Exhibit: Identity, An Exhibition of You
Check out the newest exhibit in Orlando Science Center's exhibit hall on its opening night! Designed and developed by Philadelphia's The Franklin Institute for the Science Museum Exhibit Collaborative, Identity focuses on how science can shed light on three areas of our identity – physical, psychological and social — and enlists, among other things, the work of ground-breaking science, personal art and stories and even the work of an Emmy Award-winning musician to create an engaging journey through the science of human identity.
TICKETS
Limited tickets are available online only and can sell out. Admission to Science Night Live is free for Orlando Science Center Members or $15.95 for the general public. Admission includes informal craft beer seminars, all four floors of exhibits, live programming, films, and more. All guests can purchase the beer sampling punch card for an additional $10. Parking is free in the Science Center parking garage.
EVENT DETAILS
Science Night Live – Craft Beer Edition
Orlando Science Center
Saturday, June 3, 2017
8pm to 11:30pm
For more information, call 407-514-2000 or visit www.osc.org/snl.