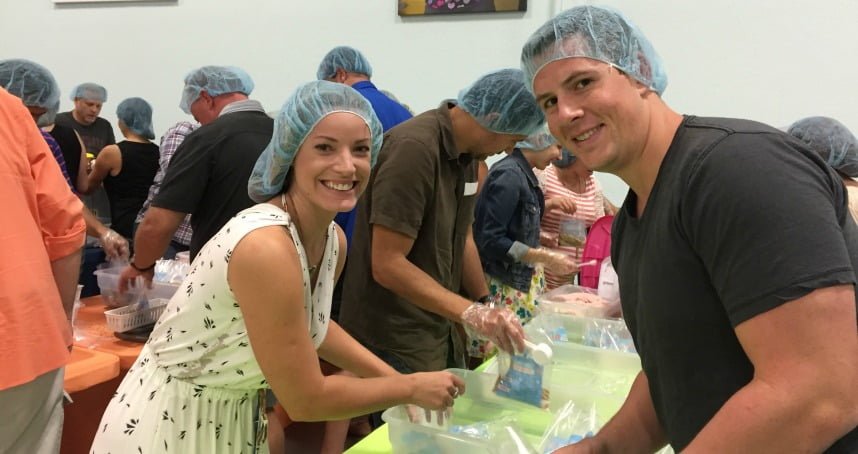 Anyone who loves Orlando is sure to recognize June 12th as an unforgettable date on the calendar. Together, we can rise above the tragedy of the Pulse shooting on June 12, 2016, and have a positive impact on our community. Planning a volunteering date at any of the worthwhile and generous charities in Central Florida is a meaningful way to spend time with your loved one while making a difference.
Below, you'll find a collection of charities that regularly look for volunteers to help their cause. We've organized the selected charities based on their focus area to help you get involved. Get out there and make plans with your honey to spend some quality time together making a difference. Together, we can continue to demonstrate Orlando's strength and generosity.
LGBTQ+ Community
Zebra Coalition
Immediately following the Pulse tragedy, Zebra Coalition worked tirelessly as a safe haven for members of our community. This organization provides counseling and other services to members of the LGBTQ+ community and others in need of guidance and inclusion. The Zebra Coalition is headquartered inside a modest home in one of Orlando's most distinct artistic communities: Mills 50.
The Center Orlando
Another organization that immediately stepped up and made an incredibly positive impact after the Pulse shooting is The Center Orlando. Also located near the Mills 50 area, this organization provides invaluable services like counseling and legal support for members and families of the LGBTQ+ community.
A unique way to volunteer is with their Angel Force. After June 12, 2016, the Angel Force became somewhat iconic. Their purpose is to provide peace and support at events, including those that might attract protests or other disturbances. You can learn more and indicate interest in becoming part of the Angel Force on their website.
Orlando Youth Alliance
Growing up is hard enough as it is. As children grow into young adults they are faced with many challenges, and some face wondering about their sexuality. The Orlando Youth Alliance (OYA) is a non-profit 501(c)(3) organization which provides services and support for Gay, Lesbian, Bisexual, Transgendered and Questioning (GLBTQ) youth. OYA creates a safe space to gather, talk about issues and concerns, as well as meet other gay youth.
Poverty and Hunger
Second Harvest Food Bank of Central Florida
The largest food bank service in Orlando is Second Harvest Food Bank of Central Florida. Many businesses around Central Florida partner with Second Harvest, even donating unused food supplies. Volunteering here is lots of fun, too, because you can either sort through donations or become part of the food production line!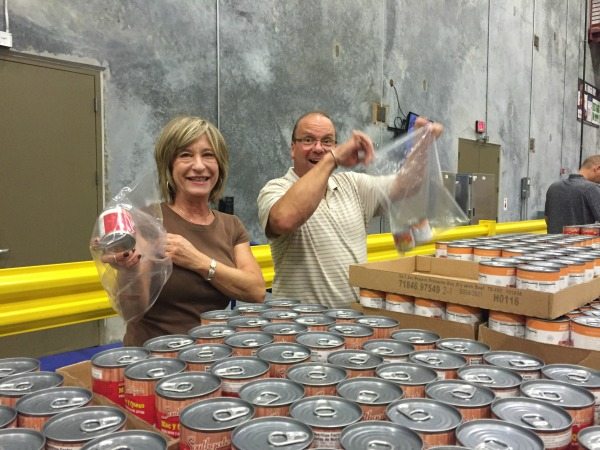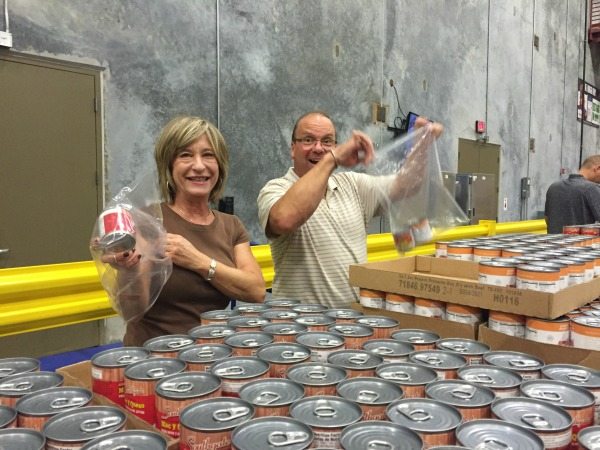 United Against Poverty
On June 12, 2016, Orlando citizens came together to help their grieving community in many ways. One of those ways was by coming out in droves to blood centers all over Central Florida to either donate blood or donate supplies. One of the hubs of activity was the OneBlood Center a few blocks away from Pulse nightclub. Across the street, United Against Poverty became the command center for food, water, and other items that came flooding in. It was incredible to witness the partnership.
United Against Poverty offers a variety of services to help Central Florida citizens rise out of poverty. The list of services is impressive, ranging from a grocery center to providing life skills through counseling, training, and more. This range of services also means that there is a range of volunteer opportunities. Everyone can find their own special way to help.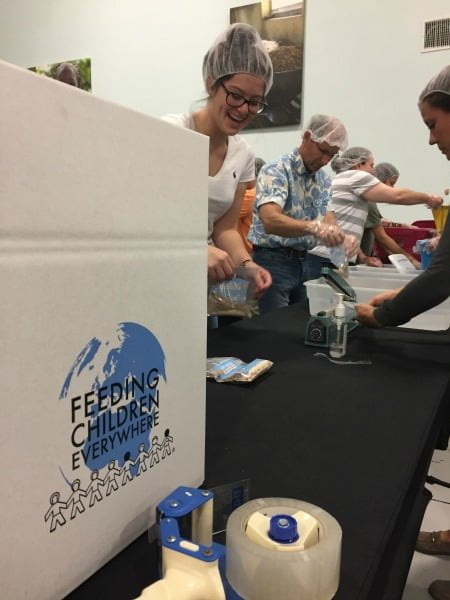 Feeding Children Everywhere
This organization is recognized around the nation. You may have seen products in the grocery store with the Feeding Children Everywhere logo, indicating that the purchase of the product supports this great cause. The incredible thing is, Feeding Children Everywhere was started by one family in Sanford, Florida. Children around the world and the nation benefit from healthy, nutritious meals they wouldn't otherwise have without Feeding Children Everywhere. Although people around the country can contribute to FCE, we have a unique opportunity to help here in Central Florida.
You and your partner can gather friends and family to participate in a Hunger Project to assemble packages for delivery to hungry children around the world. We also partner with Feeding Children Everywhere periodically as part of our Do Good Date Night series.
Kids and Families
A New Hope for Kids
Losing a loved one is one of life's most difficult experiences. As a child that loss is even more impactful. A New Hope for Kids provides support and guidance for children who have lost a parent or caretaker. It is difficult to imagine, but some of the 49 victims of the Pulse shooting were mothers and fathers. A touching way to honor their lives is to help children through A New Hope for Kids.
Give Kids the World
Orlando is known as a magical place by the world over. Give Kids the World Village is an enchanting resort that allows families with a child facing a severe illness to enjoy a week-long vacation in Orlando, for free.
Give Kids the World offers some of the most fun and unique ways to volunteer in all of Orlando. The list of opportunities is seemingly endless. You can pop-in for one shift, or start contributing on a regular schedule. Donations go a long way here, so if your time is short, consider a donation instead.
Howard Phillips Center for Children and Families
Children need love, guidance, and support, and when faced with indescribable challenges like abuse, lack of medical care, or developmental disabilities it takes a community coming together to help them. The Howard Phillips Center for Children and Families is located on the South edge of downtown Orlando and is often mistaken for a school with its kid-friendly cheerful appearance.
This organization touches so many lives and yet can often be overlooked. From babies to teens, Orlando's youth receives great support and care through this group. You can volunteer at the center or with one of the Orlando Health hospitals, which is the parent organization of the Center for Children and Families.
Environment and Health
Clean the World
Did you know there are organizations that collect bottles of unused shampoo, conditioner, lotion, and shower gel, as well as unused bars of soap all left behind in hotel guest rooms? Clean the World is the largest of such an organization and they got their start in Orlando! Hotels that participate with Clean the World train their housekeeping attendants to collect the unused bottles and bars and place them inside special shipping boxes that are sent to Clean the World's sorting warehouses. There is one warehouse in Orlando and one in Las Vegas.
The unused products are sorted and sanitized. The soap is reformed into larger bars of soap and sent to impoverished countries, including remote villages where thousands of lives are often lost to disease that could be prevented just by the regular use of soap. The other products (shampoo, conditioner, lotion, and shower gel) are sanitized and then packaged into care bags that are distributed to shelters and centers to be given to anyone facing hard times and in need of such products.
You can volunteer at the sorting warehouse. It's easy and fun! Shifts are available in three-hour increments so it's easy to fit into your schedule.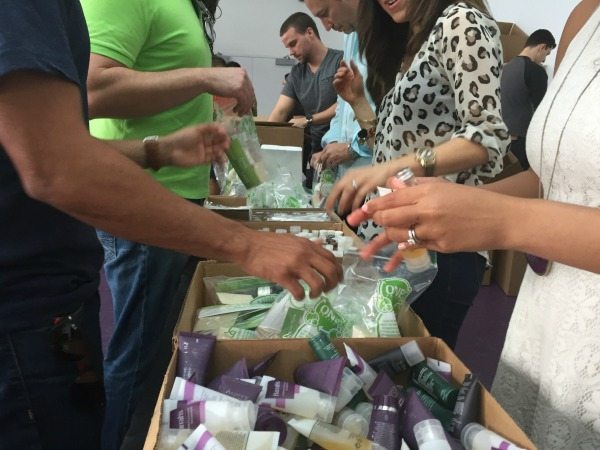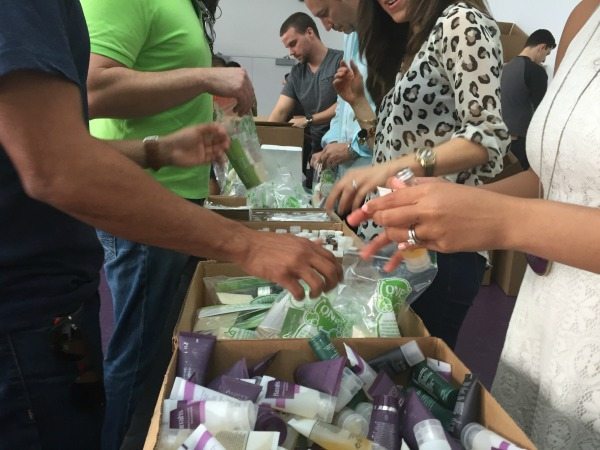 Allen Broussard Conservancy at Forever Florida
The natural world around us gives us so much, including a beautiful background for making memories with our loved ones. The Allen Broussard Conservancy at Forever Florida not only maintains their own incredible preserve, they also work all over Florida to help other conservation efforts. Volunteering here is a fun way to get hands-on and spend time in Florida's natural environment.
Other ways to help
There are far more Central Florida charities than we could possibly fit in one guide. For more ideas on how you can do good, visit DoGoodDateNight.com. Orlando may have faced tragedy on June 12, 2016, but we have continually shown what a loving and giving community we are. Let's keep that spirit alive and continue to do good in Orlando.