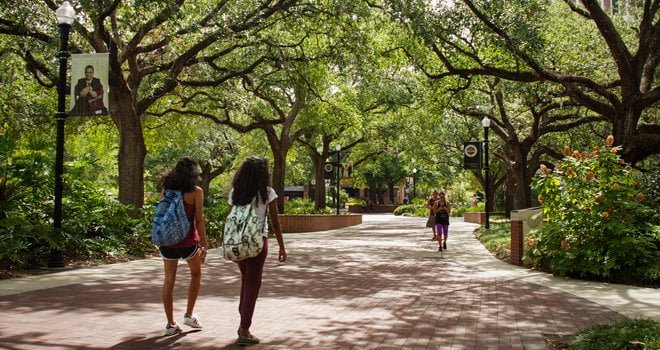 Despite its designation as Florida's capital city, Tallahassee may be the last place on your mind when you envision a weekend getaway. Yet this vibrant city is merely waiting for curious travelers to arrive and unravel its web of surprises.
Where you expect a skyline teeming with high-rises, there's quaint Southern charm and canopy lined roadways. City streets wrap around peaceful parks; Southern cuisine shines at foodie hotspots; and college campuses, city buildings, and art parks coexist in the lush landscape.
After three days exploring the city with Visit Tallahassee, I was pleasantly surprised when the capital city defied all my expectations. So, check your assumptions at the door and dive into this city for a perfect weekend of history, food, and adventure.
STAY
You could settle in at a posh downtown hotel or budget-friendly AirBnB, but do so and you'll be missing out on the charm and history of The Park Avenue Inn.
This circa-1800s home has found new life as a charming bed and breakfast. Furnished with antiques (the bookcase houses an original series of Charles Darwin books and the dining room table is from the late 1800s), the rooms also feature modern touches. Yet still, you get the sense that you're staying in a home with a story. And if you ask, the innkeeper, Kate, is happy to tell it.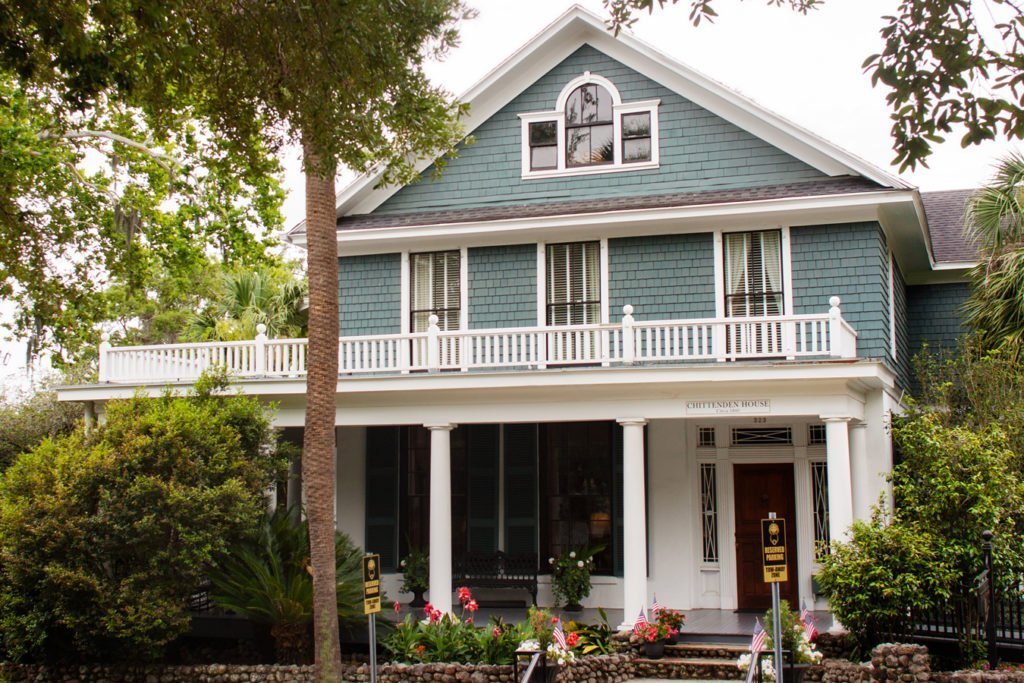 The inn is conveniently located within walking distance of several downtown attractions, including the Florida State Capitol and Cascades Park. Right outside the front door, you'll find Lewis Park, part of a chain of seven parks reminiscent of the picturesque squares found in Savannah, Georgia.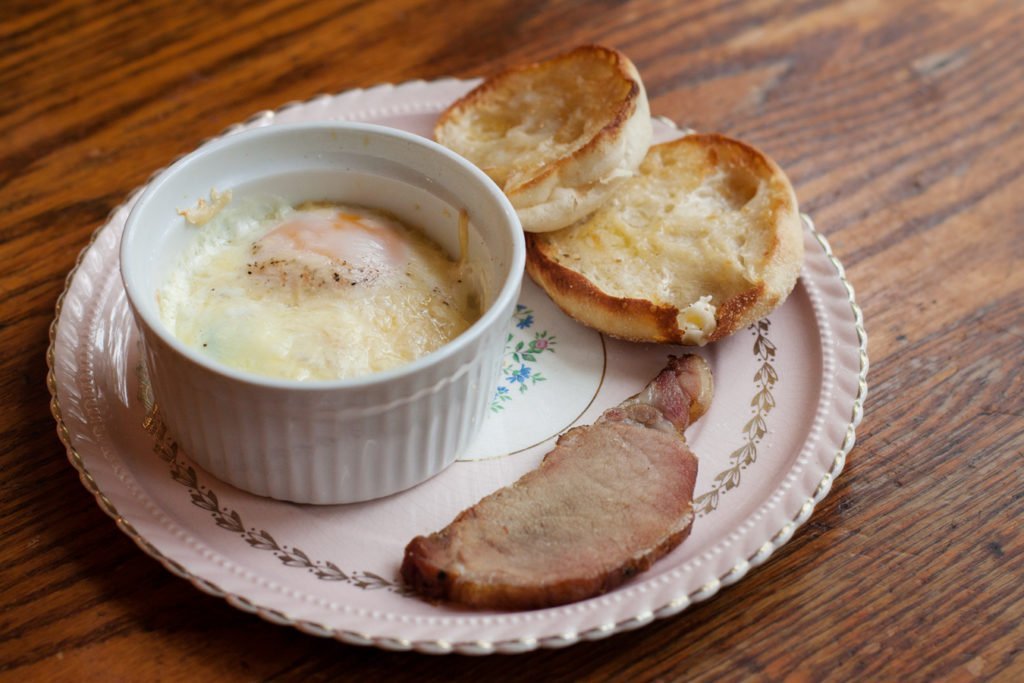 True to bed & breakfast form, a hearty complimentary breakfast is served every morning around 8am. Baked eggs, bacon, a yogurt parfait, and strawberry cinnamon oatmeal are just a few of the delights Kate cooked up during my stay.
Rates begin at $139/night and free parking is available.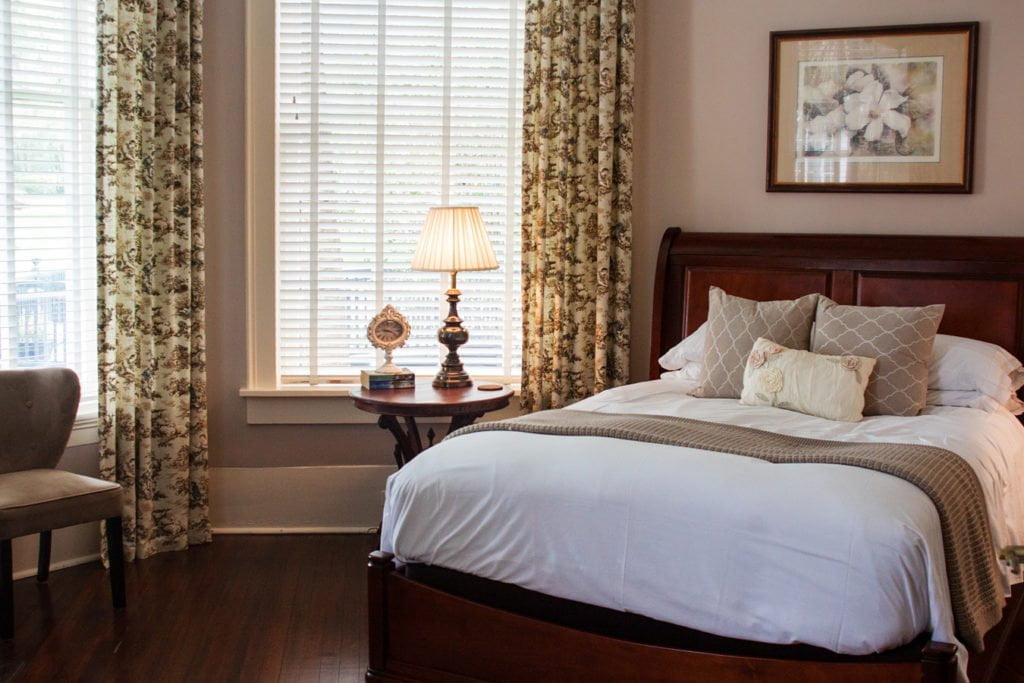 PLAY
For City Adventurers
If you're only in town for a few days, hopping on a Segway tour will give you a great snapshot of the city. Tallahassee Segway Tours offers a 2-hour guided exploration of the city on their popular Capitol/Gaines Street/FSU Tour, highlighting up and coming areas alongside the collegiate and historical. During the tour, you'll weave through Anita Lake, Cascades Park, the Florida State University Campus, the Capitol building, hidden alleyways, Gaines Street, and more.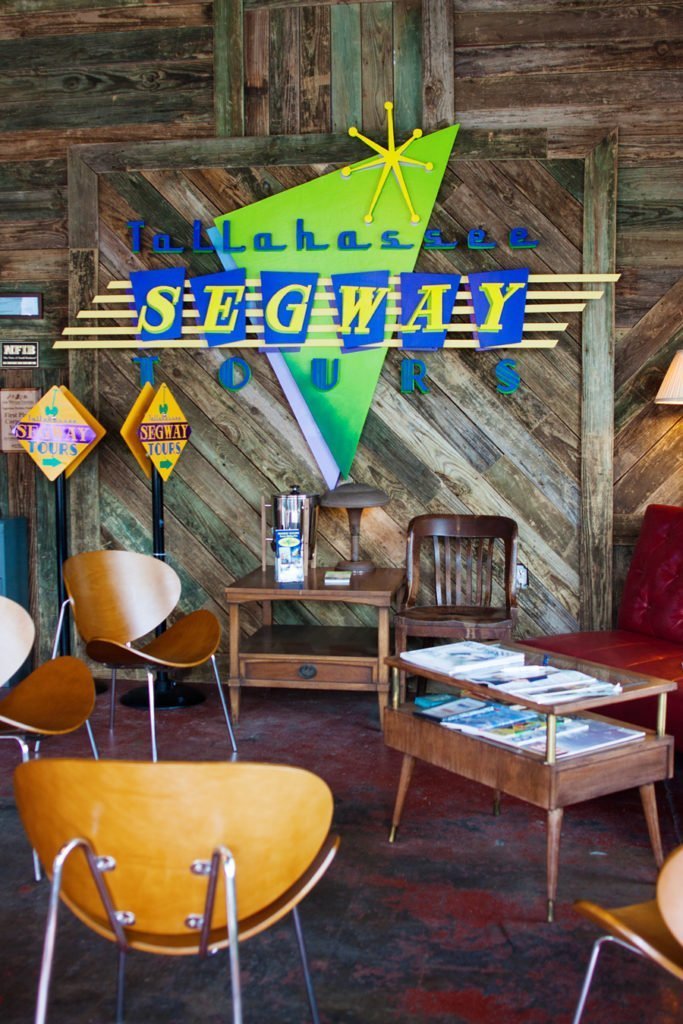 Having been born in Tallahassee, the owner, Tim Nettles, is incredibly knowledgeable about the city, and his love for it is palpable as he narrates the history and sights of the area. I admit, I was worried about looking nerdy, but by the end of the tour, I was addicted to zooming around effortlessly on my Segway.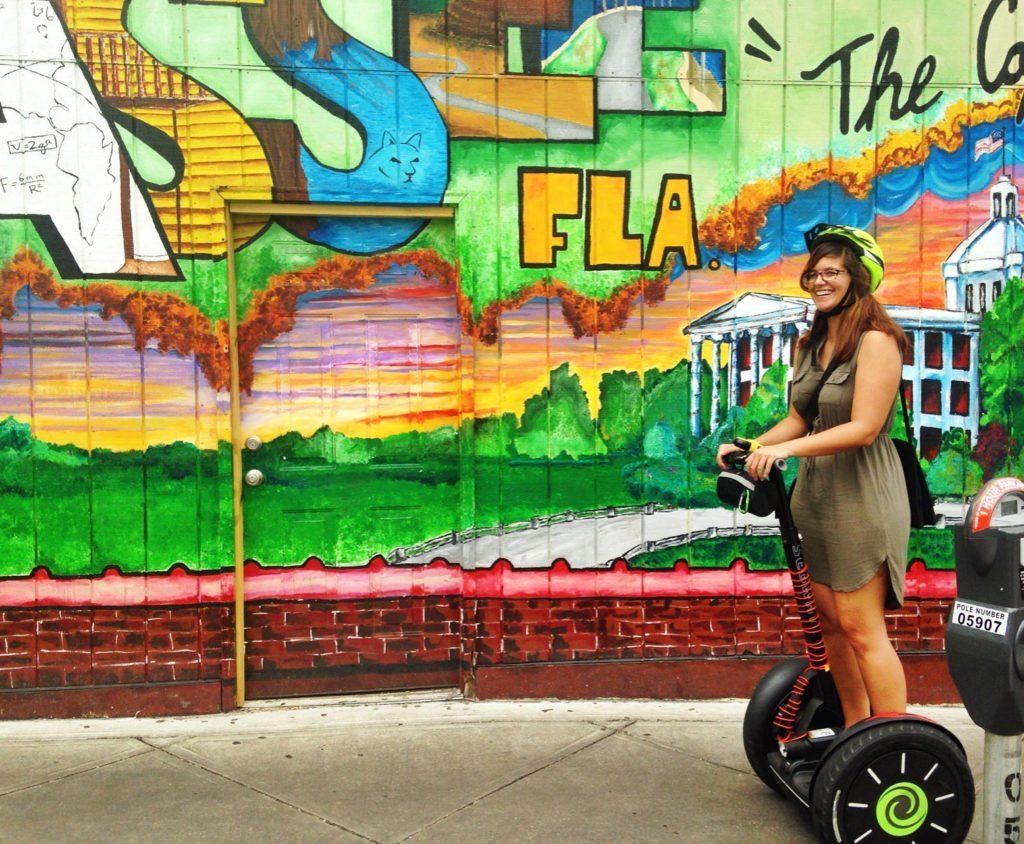 It'd be a mistake to visit the capital city without traveling to the top of its highest building—the Florida State Capitol. It's free to enter, and after riding the elevator to the 22nd floor you'll arrive at the top where you can take in a 360-degree view of the city.
For Culture Lovers
If you're eager to immerse yourself into Tallahassee's local culture and art scene, make a beeline for Railroad Square. If your visit coincides with the first Friday of the month, make sure to stop by the First Friday Gallery hop which features live music, food, art, and more.
The art park is home to dozens of galleries, vintage shops, and Proof Brewing Company, a lively brewery with a killer outdoor beer garden. You'll find a variety of brews on the menu (including some fantastic sours), but what unites them all is creativity, consistency, and a commitment to quality. Outside the art park, explore the array of eclectic shops, cafes, and eateries.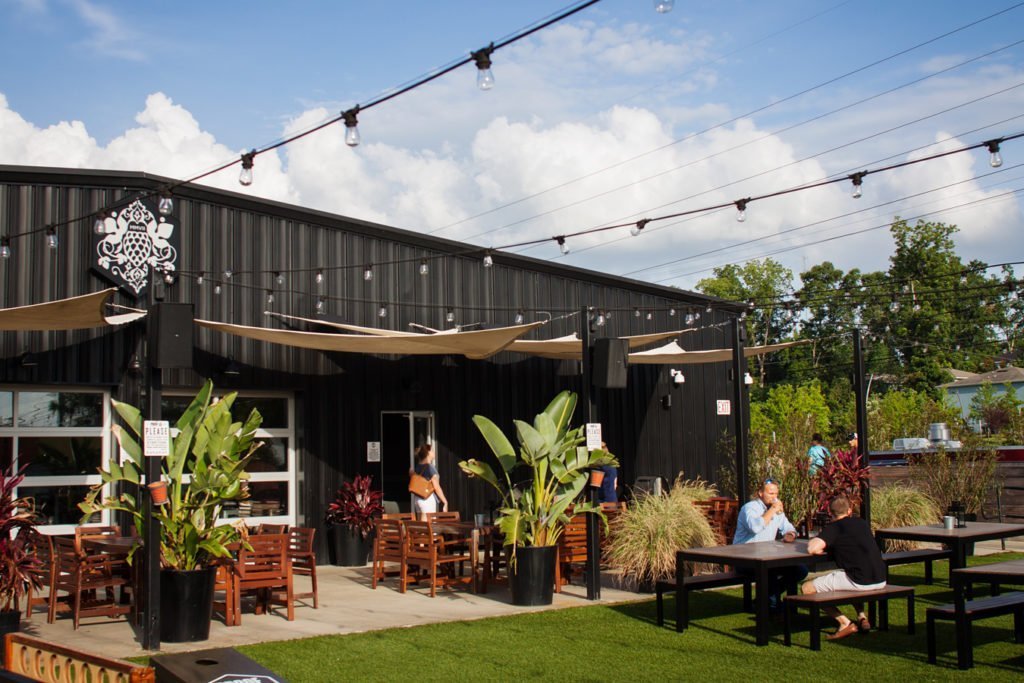 For History Buffs
For immersion of a different variety, the Tallahassee Museum is anything but ordinary. Inside you'll find nature and wildlife walks, treetop adventure courses, and an 1880s homestead. Spot native Florida wildlife (most of the animals are rescues), challenge yourself to an adventure and zip line course (spoiler alert: the tightrope portion will test your bravery) between trees and explore a piece of our state's history.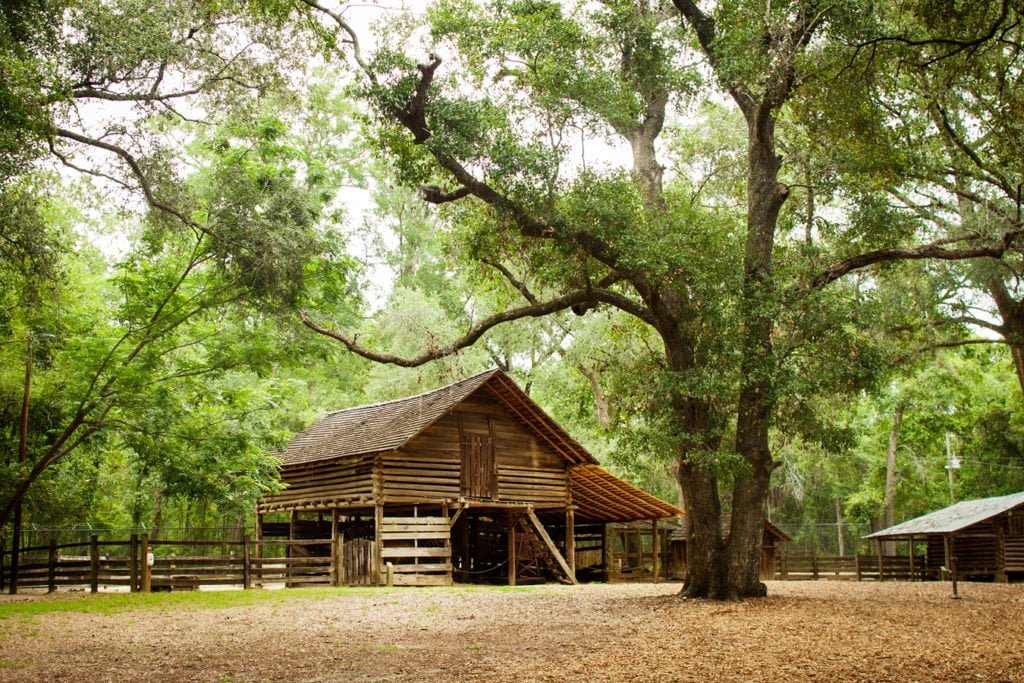 History aficionados will want to visit Mission San Luis, a National Historic Landmark and a gem hiding in plain sight. The mission, which housed Spaniards and Apalachee Indians, has been reconstructed, effectively creating a window into the past for visitors. Explore the grounds on the self-guided tour, and learn about life at the mission as historical interpreters in period clothing demonstrate skills and share daily life.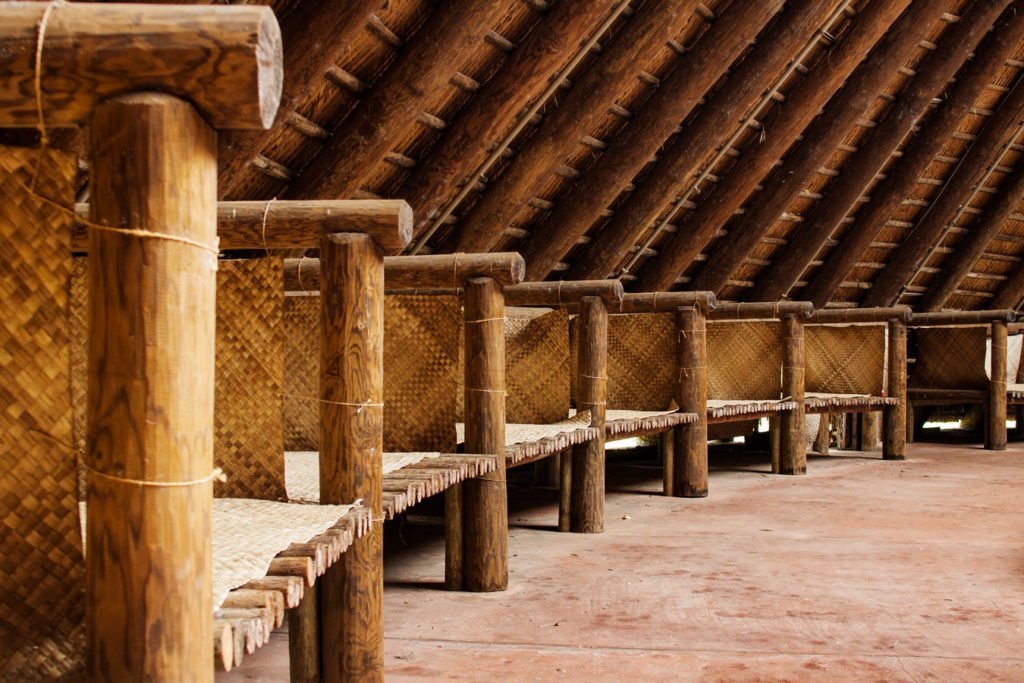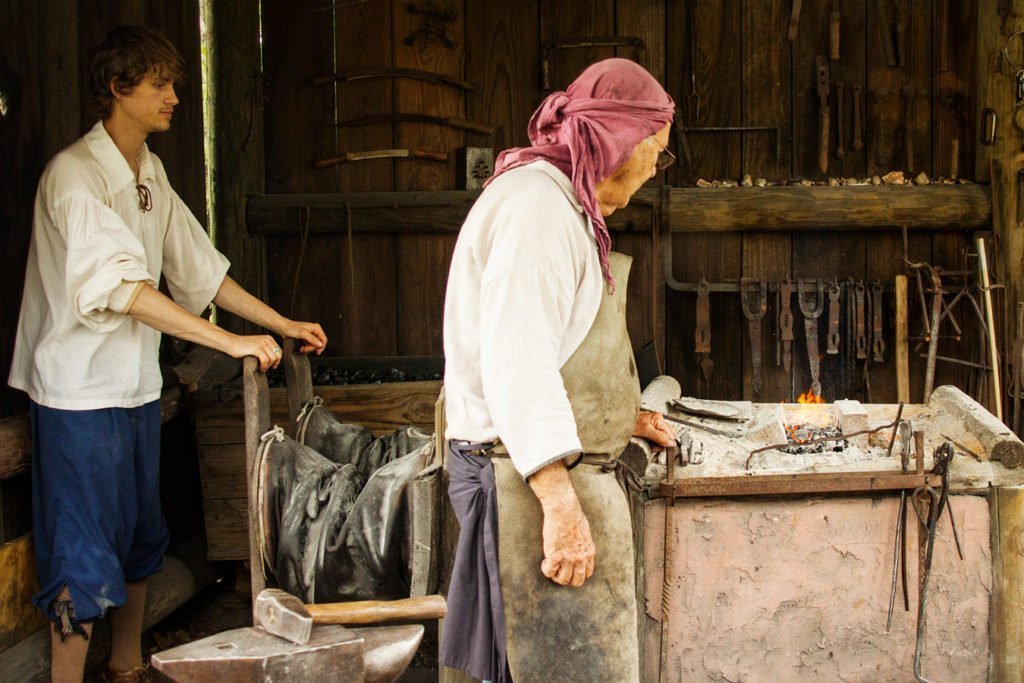 For Nature Lovers
After all the adventure and history, slow your pace with a visit to Alfred B. Maclay Gardens State Park. The gardens were once the grounds of Maclay's winter home, and as such the gardens are in full bloom January-April. Walk the oak-lined paths to discover hidden gardens and a reflection pool, rent kayaks, and hike the state park's nature trails.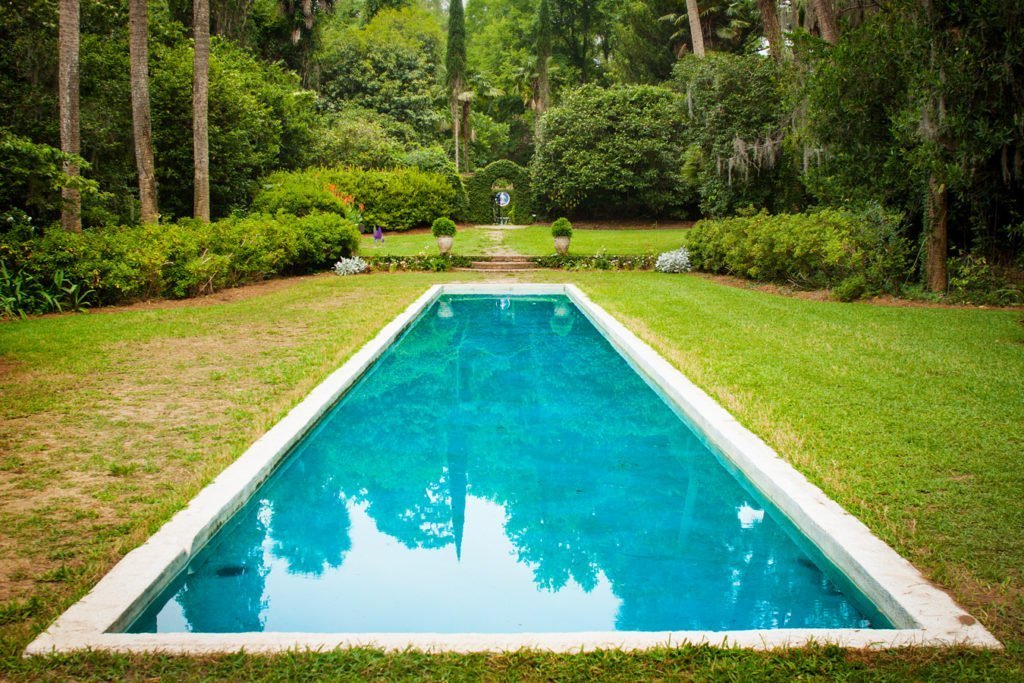 DINE
Tallahassee's close proximity to Georgia has resulted in Southern influence, and the food is no exception. Table 23 is a top-notch choice for dinner with several standout dishes, including the Shrimp & Grits made with smoked Gouda. The indulgent Southern Slate is perfect for sharing, complete with candied bacon, pimento cheese, deviled eggs, lavosh, and other various delights. The porch is an ideal setting to savor your meal amidst romantic string lights and patio chatter.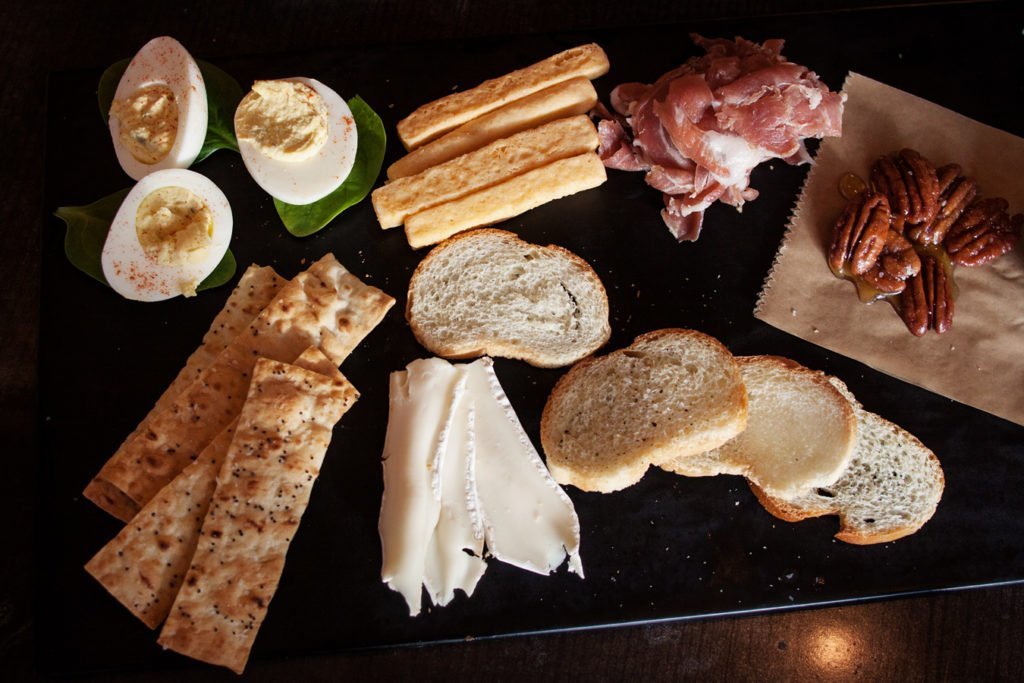 After you've gotten your fix of comfort food, treat yourself to a meal at Sage. The restaurant is an inventive mash-up of French, American, and farm-to-table cuisine. Chef Terry has made it his goal to continuously bring Tallahassee great food outside of the usual. That passion translates to savory plates like tempura fried oysters, too-good-to-be-true quiche, and a heavenly guava cheesecake dessert, drizzled with a tart passion fruit sauce and served with coconut brittle. While lunch is decidedly more casual, dinner is a ritzy affair perfect for date night.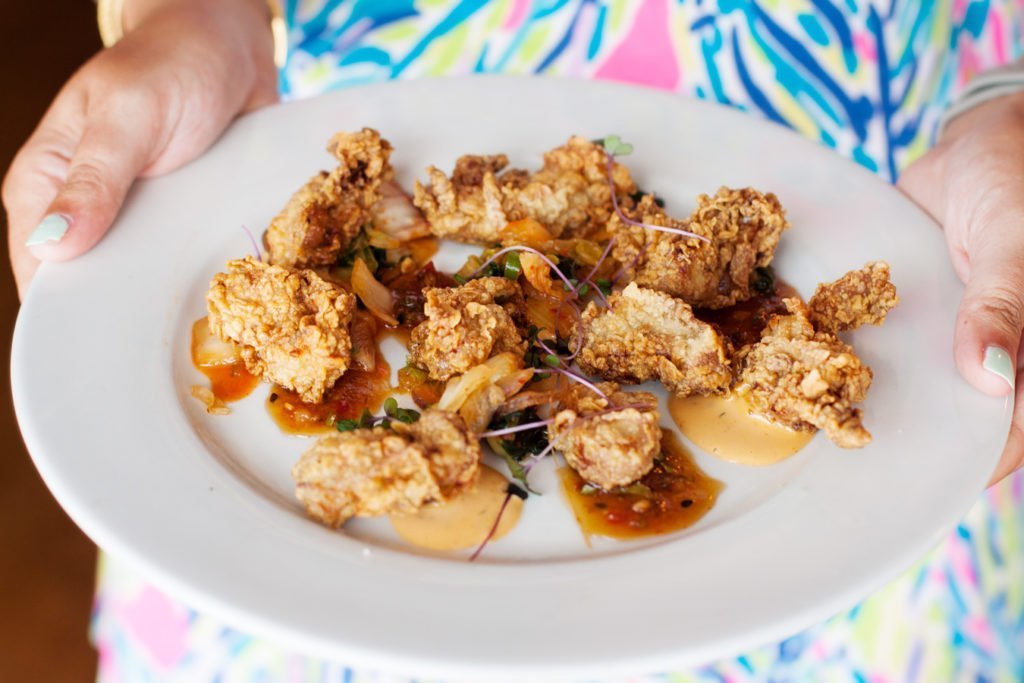 I can't visit a city without scoping out at least one great taco joint, and El Cocinero fits the bill for fellow taco lovers. No fewer than 18 taco varieties dot the menu. Choose from classics like carne asada to the crispy avocado taco, jam-packed with buttery avocado, plantains, pico de gallo, lime crema, and cilantro. The cocktail list features craft cocktails with a Mexican twist like the Spicy Paloma made with jalapeno-infused tequila.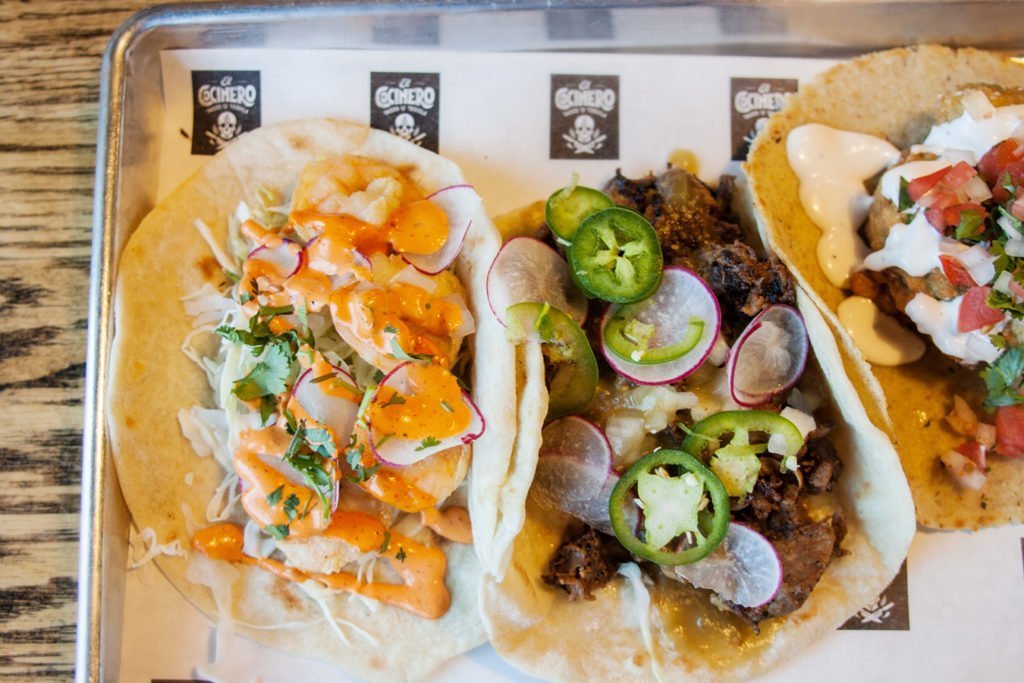 Housed inside the first power plant/electric building in Tallahassee, The Edison is a must-visit for lunch. Interior details, from cheerful marquees to light bulbs on each table that have been converted into salt and pepper shakers, pay homage to the building's roots. A quality craft cocktail is a perfect accompaniment to your meal; you're on vacation after all!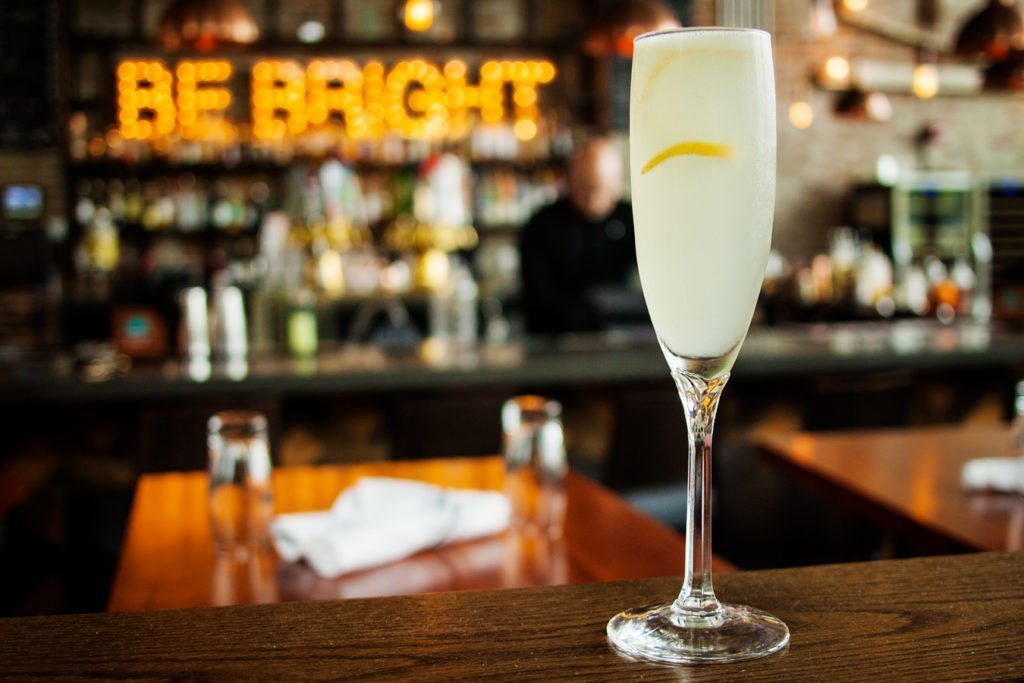 Other notable dining options include Food Glorious Food and a visit to Bradley's Country Store. The former is a romantically lit space known for savory fare and decadent desserts, which the servers plate individually with their own flair. The latter is worth a visit (you'll travel along beautiful tree-canopied roads to get there) after you've tasted Bradley's country smoked sausage or grits at a local restaurant. The sausages are famous throughout Tallahassee and are a must-try.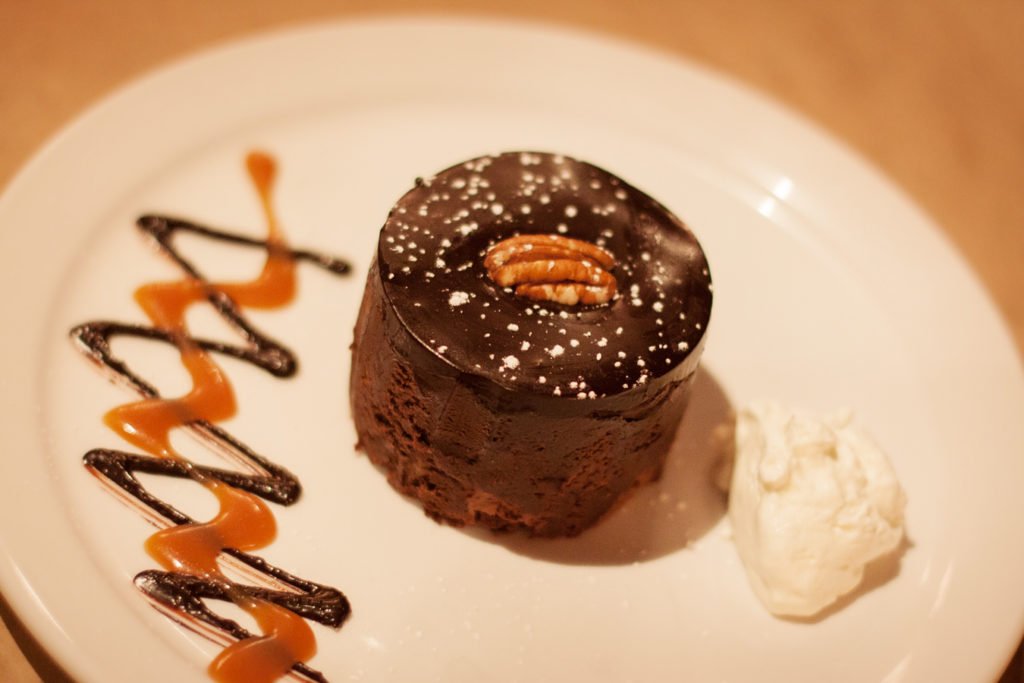 KNOW BEFORE YOU GO
From Orlando, expect a straightforward 4-hour drive. Take 408 W to the turnpike, then follow I-75 N and I-10 W to US-90 W.
I'd be remiss not to mention the challenging one-way streets and construction downtown. I got caught in a seemingly endless loop of one-way streets before finally arriving at the hotel. If possible, use Uber or Lyft to get around the city.
For more information, visit www.visittallahassee.com.
Disclosure: Some but not all of aspects of this trip were provided on a complimentary basis to the writer.