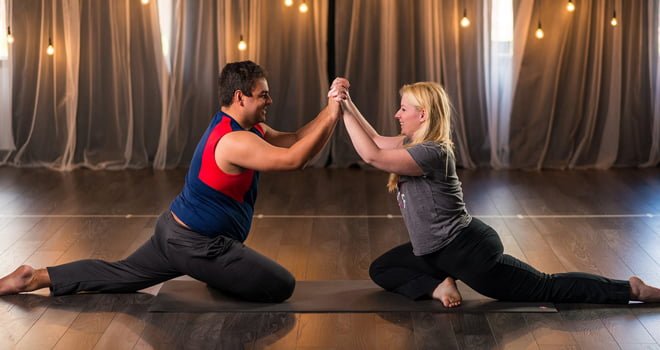 Finding motivation to work out is tough. If your will power isn't ironclad when you start a new workout routine, you can easily fall off that routine in a few weeks. Couples who exercise together tend to stick to an exercise goal longer than someone doing it on their own, and the workout itself provides time together to bond. With your schedules becoming more complicated by the day, why not squeeze in a date night during your workout? Orlando has many exercise options that are minutes away from restaurants serving healthier dishes, so we've compiled several workout dates for you and your honey to break a sweat, and then have a guiltless meal together.
Cyclebar Winter Park & Kona Grill
Update: As of February 2019, Kona Grill's Winter Park location has closed. Consider pairing Cyclebar with Bulla Gastrobar instead.
Both newbies to Winter Park, these two are a few steps from each other making the combination a no brainer. Indoor cycling is one of the trendiest workouts right now with many hailing it as the secret to a perfect physique. A single 1-hour session can burn as many as 600 calories. Cyclebar Winter Park offers a free 30-minute introductory session for first timers, and they will provide you with shoes, a water bottle, and a locker. Packages start at $29 for 3 rides.
Just around the corner, Kona Grill serves everything from sushi to flatbreads, chicken & shrimp lettuce wraps to sweet-chili glazed salmon. The Kona Chopped Salad is a favorite and consists of macadamia nut chicken, eggs, applewood bacon, avocado, white cheddar, tomatoes, and is topped with honey dijon dressing. Enjoy happy hour specials weekdays from 3-7pm.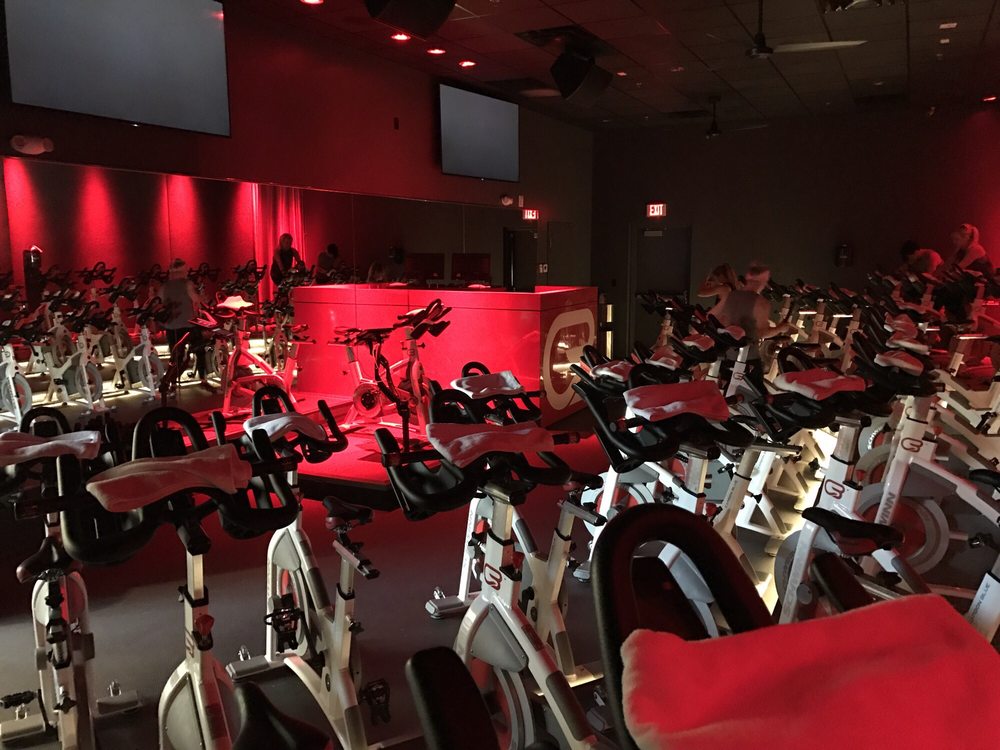 Firefly Yoga Company & The Sanctum Cafe
The Sanctum Cafe recently expanded their location into what used to house Firefly Yoga Company before they moved down a few doors, so it's clear these two neighbors know each other pretty well.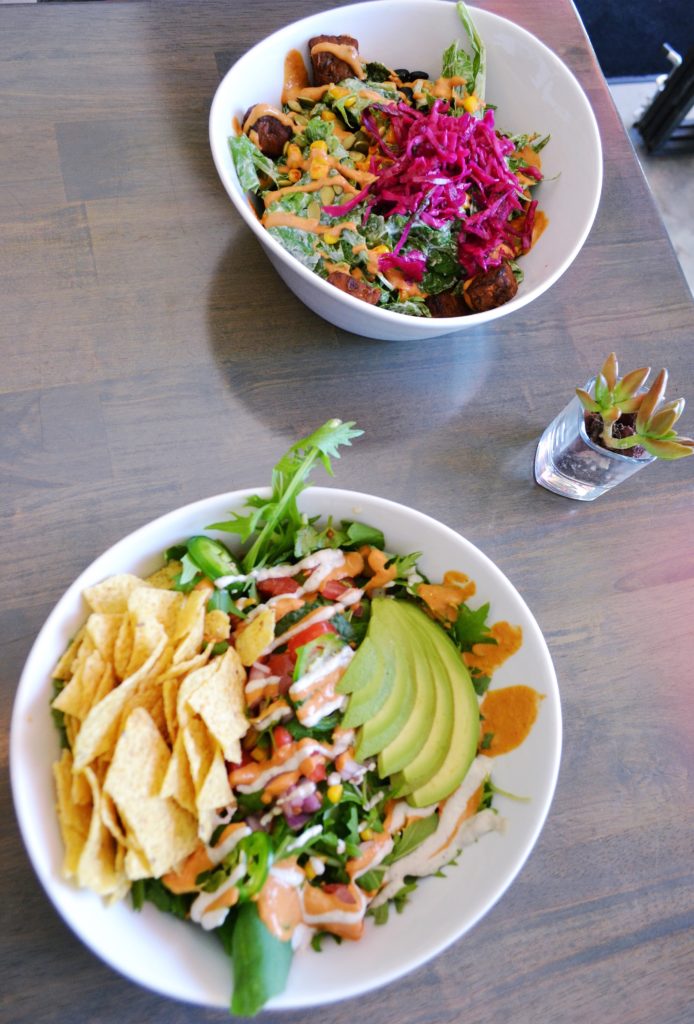 Firefly Yoga Company has yoga classes ranging from calm-paced Bliss classes to the more challenging Power classes and AcroYoga, which combines yoga and acrobatics. Drop-in prices are $14 a class. Give classes (all levels flow) are offered Sunday mornings at 10:15am and only have a $5 drop-in fee. This would be the perfect day to try out yoga if you're first timers.
The Sanctum Cafe's slogan is "Real, Damn Good Food" and that's exactly what they've perfected since opening about 18 months ago. This plant-based restaurant and cafe serves deliciously fresh and beautifully prepared meals. They also believe in supporting other small local and independent businesses by sourcing ingredients from locals such as Living Vitalitea Kombucha, Fleet Farming, and Golden Hills Coffee Roasters. All of the items served are unrefined and made from scratch, and the attention to detail is evident if you've ever had a meal or even a cup of coffee here. Their menu is not intimidating for those who are unfamiliar with plant-based food, and the Taco Bowl, which consists of organic beans, avocado, tomato, corn, jalapeno, onion, cilantro, organic corn chips, queso and cashew cream, is an excellent choice. The Sanctum has also introduced a brunch menu served on Sundays, including french toast casserole, breakfast burritos, and the ever popular avocado toast.
Crossfit Winter Park & Ethos Vegan Kitchen
Those looking for a more intense workout can head over to Crossfit Winter Park, whose services include personal training as well as Olympic lifting. The drop-in fee is $15 if you're not sure about committing to a membership, and first-timers can take advantage of a free trial workout offered every Saturday at 10am.
Ethos Vegan Kitchen is one of Orlando's only fully vegan restaurants and proudly sources many of their ingredients from local and independent companies such as Olde Hearth Bread Co. and Funky Buddha Brewery. Healthier options include a variety of salads, sandwiches, and wraps. In addition to their restaurant, Ethos has an in-house vegan bakery. Vegans and non-vegans alike rush to get a table for brunch on weekends, featuring pancakes, french toast, and biscuits & gravy alongside lighter options like the fruit and yogurt platter. If you don't make it for brunch, you can choose from a variety of items such as pasta, pizza, sandwiches, and even vegan beer and wine.
Project 7 Yoga & Black Rooster Taqueria
Project 7 Yoga is located on Virginia Drive where the Mills 50 and Ivanhoe Village Districts meet. This dreamy space is adorned in lights which add to the cozy feeling this yoga studio provides. All classes are 60 minutes long and range from gentle relaxation yoga to AcroYoga and Hot Detox Yoga, during which the studio is heated to 105F. A single class drop-in fee is $7 and all classes are on a first come, first serve basis so plan to arrive at least 15 minutes before class to check in.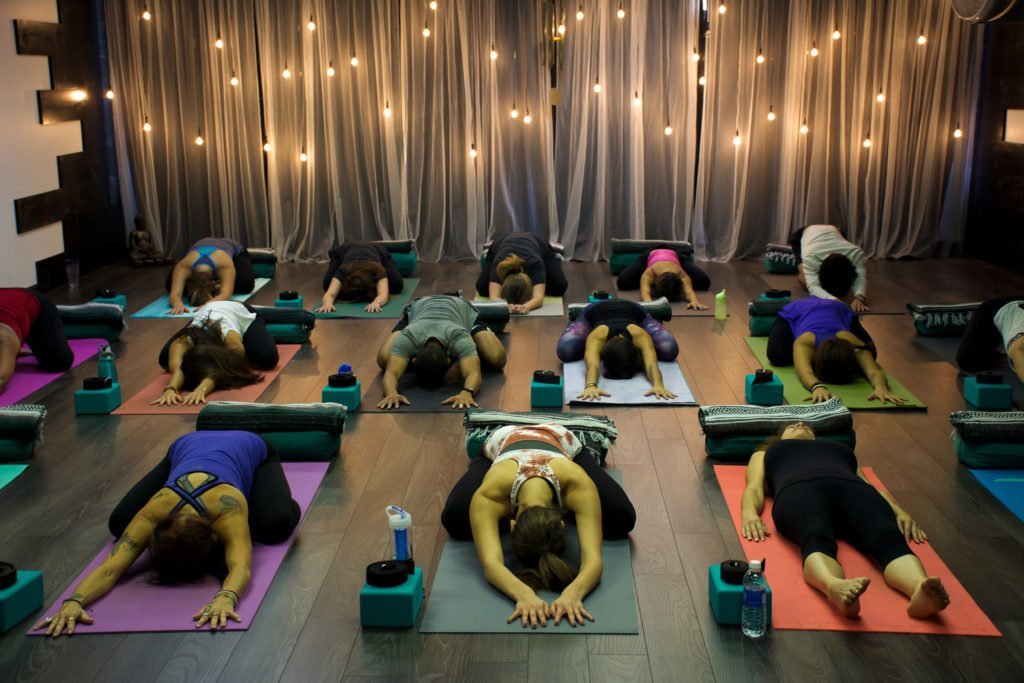 Black Rooster Taqueria is right off Mills and Virginia, so after your yoga class walk on over and enjoy some of the city's most delicious tacos. The corn tortillas are hand-made in house daily and are gluten free. Those not in the mood for tacos can enjoy the Beef Achiote Bowl – slow roasted beef shoulder, aji panca, orange, sweet plantain, bell pepper, carrots, celery, onion, and cilantro. This bowl has such a wonderful mix of flavors that work together in perfect unison. There are also several vegetarian options available such as the vegetarian taco, which consists of shiitake mushrooms, onion, zucchini, epazote, cilantro and crema fresca.
Sweat & Infusion Tea
College Park has a great selection of juice bars, bike shops, vegetarian-friendly restaurants, and several workout options all within a few mile radius. Sweat is somewhat of a combo gym – they have strength training equipment like a traditional gym, they offer personal training for groups of 4 or less, and they offer spin classes where the thumping beats can be heard and felt while walking down Smith St. Single class prices are $15, and weekday classes are offered from 5:15am to as late as 6pm some days making it easy to fit into a work schedule.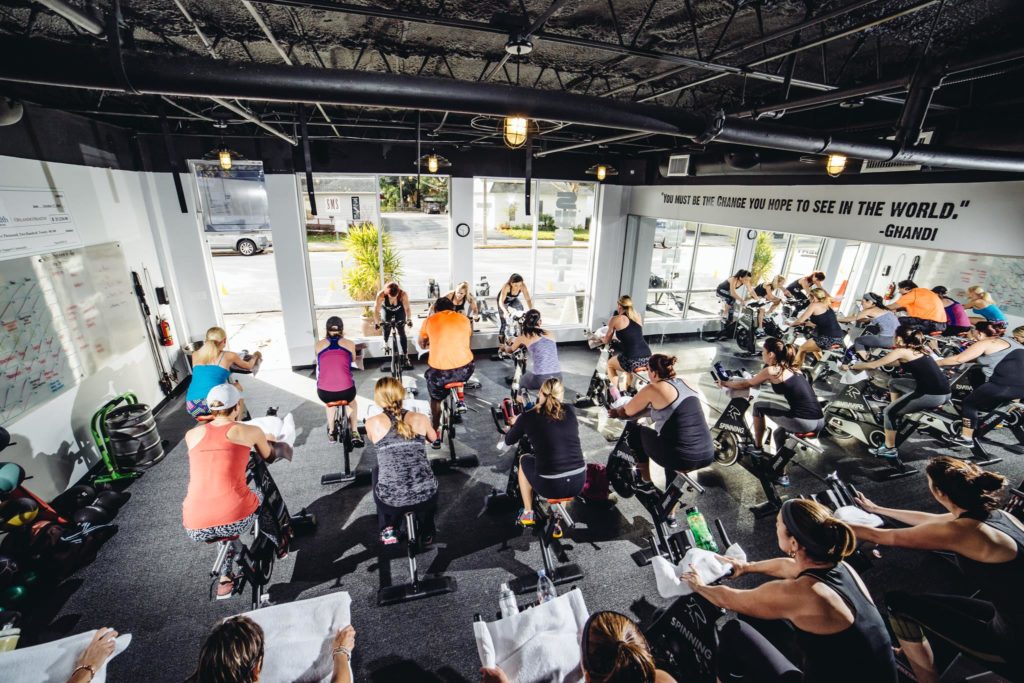 Infusion Tea was voted "Best Place To Get A Healthy Meal" by College Park Community Paper and has been a staple for both health conscious and tea-loving Orlandoans for years. Their menu is completely vegetarian but also includes vegan and gluten free options, and they have one of most extensive loose-leaf tea selections around. Their shop also houses a co-op of local and global gifts. Their lunch combo is available every day until 3pm and allows guests to choose 2 options from 1/2 salad, 1/2 soup, 1/2 tea sandwich or 1/2 wrap, served with their iced tea of the day, for $8.95. A light salad or soup with a 1/2 sandwich is the kind of meal you can feel good about after your workout. If you feel like treating yourself, indulge in fresh vegan pastries and cupcakes.
More Workout Ideas
Feature image credit: Wayne Denny Photography / Project 7 Yoga