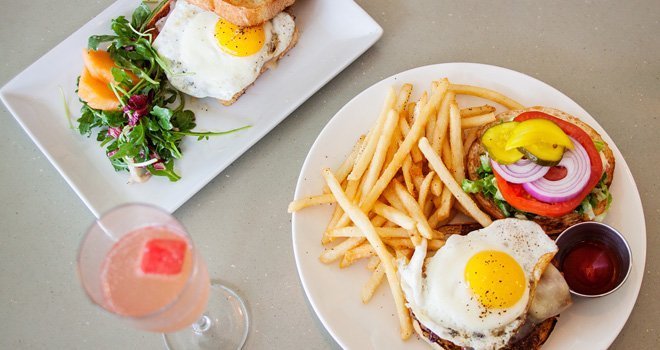 Inviting, cozy, and positively delicious all come to mind when I reflect on a recent brunch enjoyed at The Strand.
This community-oriented neighborhood restaurant nestled in the Mills 50 District has an atmosphere that welcomes you whether you're a regular or first time visitor. The servers are jovial, there's a constant buzz in the kitchen, and the light, earthy interior, and large wood tables encourage you to settle in and make yourself at home.
While I typically associate brunch with Sundays, brunch at the Strand is a Saturday-only affair, served from 11am-3pm. The restaurant is closed on Sundays, and I have no objections to kicking off the weekend with a leisurely Saturday feast.
The menu, like the restaurant, is bright and seasonal, consisting of fresh dishes like the summery grilled peach salad, and savory avocado toast. Standbys, like the Strand burger and Porkzilla, are on offer if you're feeling more like lunch.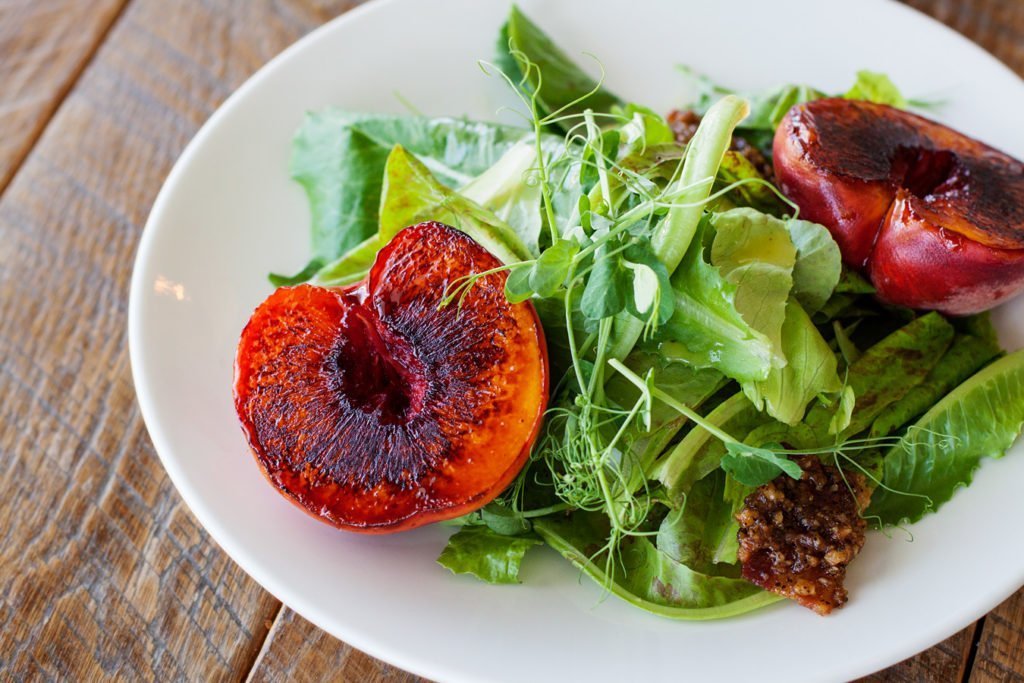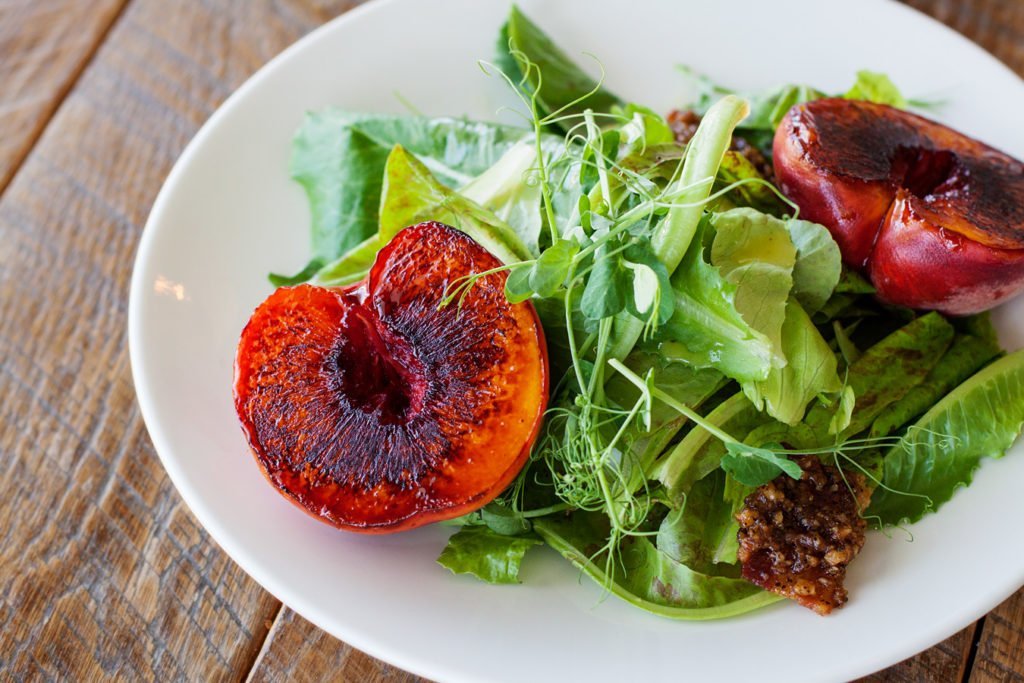 During a recent visit, we dove into the brunch menu and ordered an assortment of dishes.
The grilled peach salad was every bit as juicy and sweet as we hoped. Aside from the grilled peach, the crisp morsels of praline bacon were a highlight of the salad. My only request: add more praline bacon to this dish. It's that good!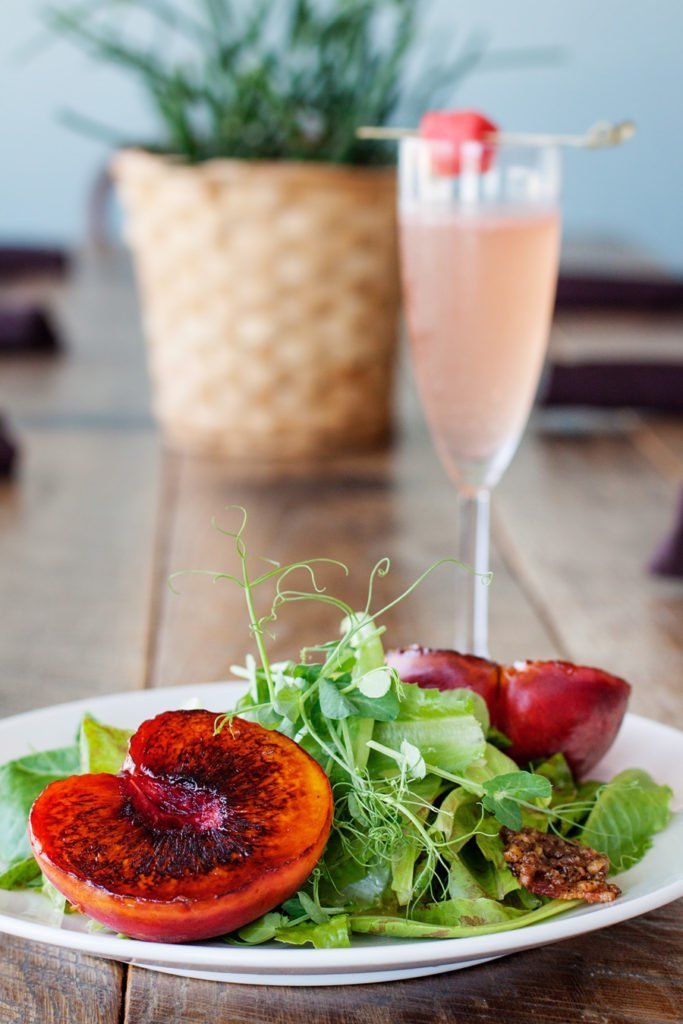 I chose the brunch burger as my main, while my brunch companions chose the avocado toast and the sausage McMuffin. The avocado toast and sausage McMuffin come served with a small seasonal side salad.
Comprised of a burger patty, bacon, cheddar cheese, sunny-side up egg, and all the usual burger fixings settled in a brioche bun, the slightly over-the-top and towering brunch burger didn't disappoint. As an added bonus, the leftovers reheated well for an early dinner the same day.
I managed to steal a bite of the sausage McMuffin and would totally order it for myself when I return. The English muffin bread was way better than the famous muffins.
The avocado toast is shareable if you'd like to sample several dishes during your visit, and it's topped with two poached eggs so there's plenty to go around. Avocado lovers will be pleased to know that the chunky avocado is smeared on generously.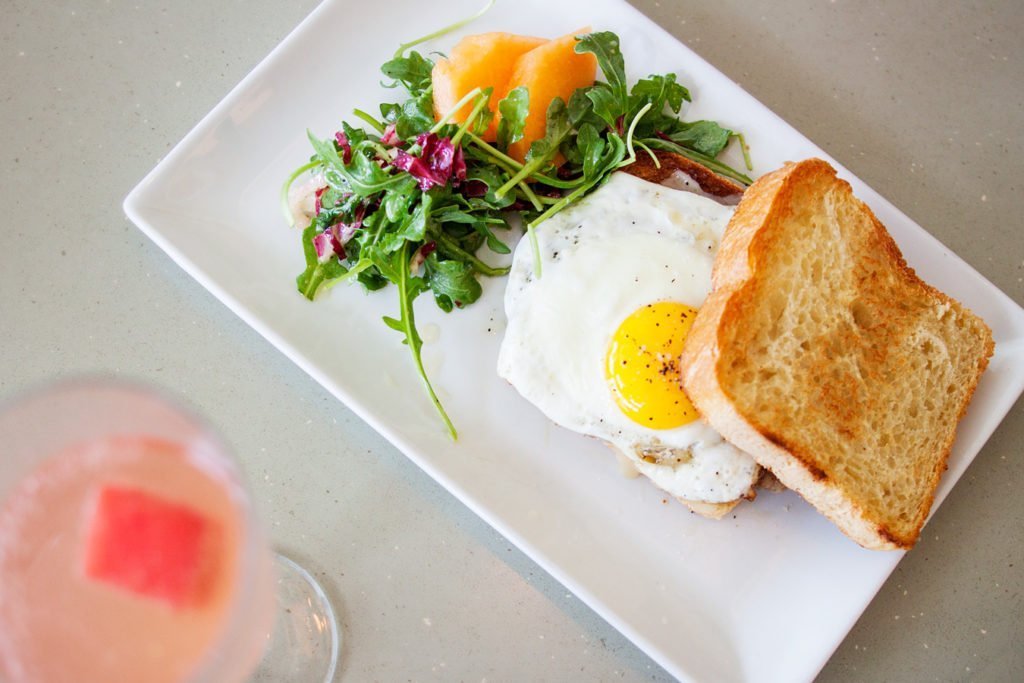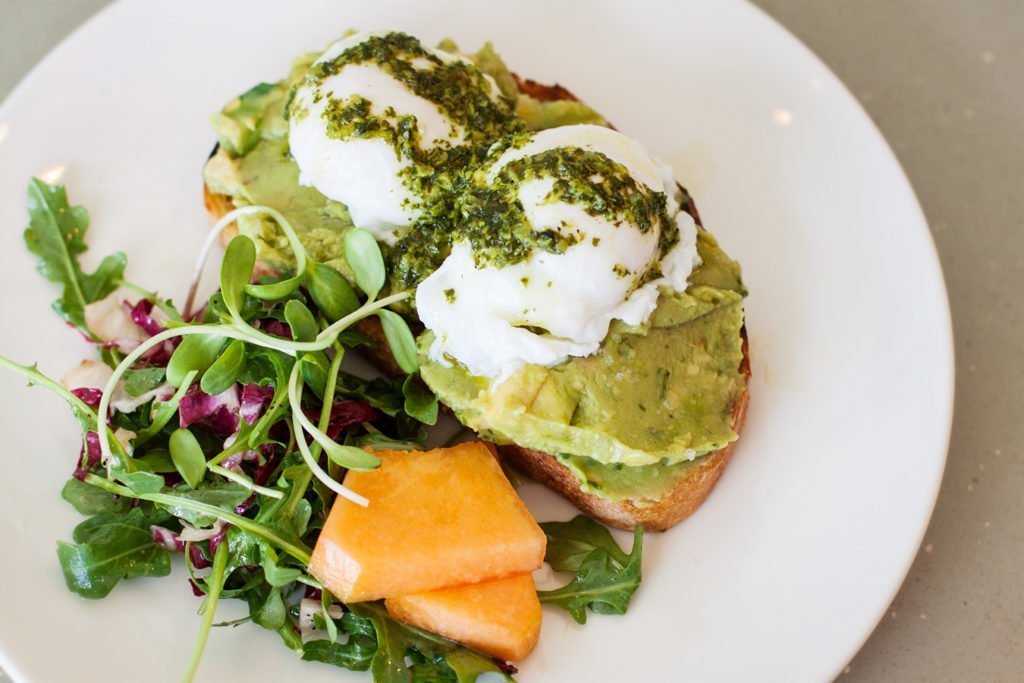 Staying true to the community-focused concept, ingredients are sourced from local farms, and dishes are crafted from scratch. Lake Meadow Naturals, Olde Hearth Bread Co., Frog Song Organics, and Florida & Co. are just a few of the restaurant's partners.
There isn't a specialty brunch cocktail menu, but you can order mimosas to your heart's content. I loved the crisp, fresh taste of my watermelon mimosa.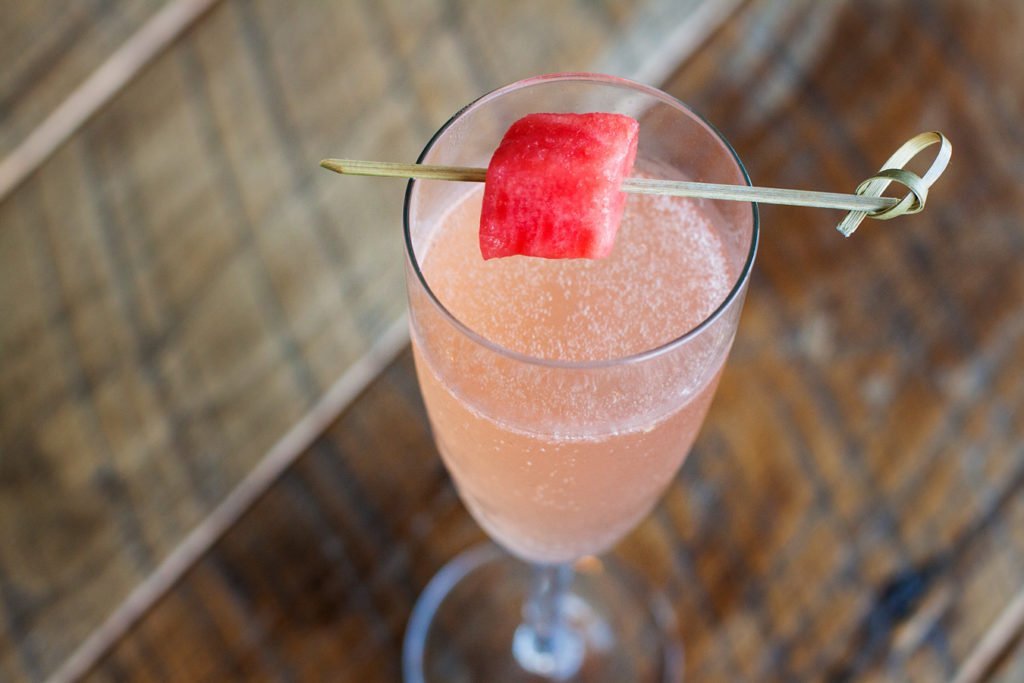 DETAILS
Brunch is served Saturdays from 11am-3pm. Reservations aren't accepted for brunch.
Street parking is available outside the restaurant, and you shouldn't have too much trouble finding a space if you arrive early.
View the full brunch menu here.
The Strand
807 North Mills Avenue
Orlando, FL 32803
407-920-7744
http://strandorlando.com
For more brunch info, read our guide to the Best Restaurants for Brunch in Orlando and check out the rest of our Brunch Buzz series.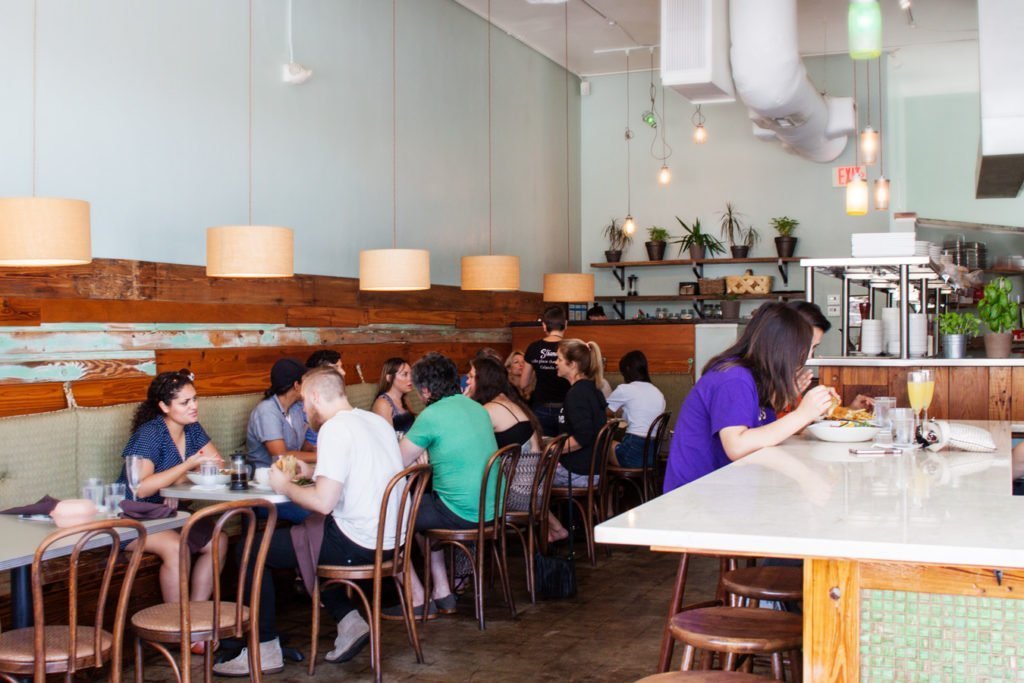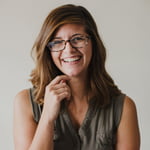 About the Author/Photographer:
Stephanie Patterson is the managing editor of Orlando Date Night Guide. She's a talented professional food and travel photographer and writer with a passion for creativity, the beach and great eats. When she's not taking photos or writing, you can find her exploring the state for her Florida travel blog, Travel Taste Click. Find her online at www.spattersonphotography.com and www.traveltasteclick.com.