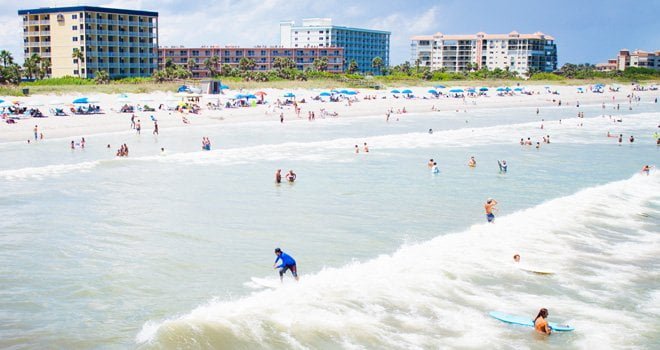 Written by Nancy DeVault and Stephanie Patterson
Surfers are free-spirited, fit, and a bit salty (well, after a day in the ocean anyway). A surfing date will allow you to connect with each other while connecting to nature. Let's face it… there is nothing better than doing what you love or discovering a new hobby – like surfing – with the person you love. Here are 8 peak ideas for a surfing date night:
1. Surf Lessons
Need some instruction? Book a one hour lesson with the Cocoa Beach Surf School by Flohana, conveniently located right at the base of the Cocoa Beach Pier, a local hub for surfing and fun in the sun. We were invited for a couples surf lesson and lunch and had an absolute blast. You'll start out on land with a 20-30 minute lesson where you'll practice proper form and perfect your surfing stance. After that, it's time to hit the water for a full hour where you'll put what you've learned into practice. The instructors are incredibly encouraging, patient, and positive which is a real plus if you're a first timer. The adrenaline rush and confidence boost you get from riding your first wave is such a rewarding feeling.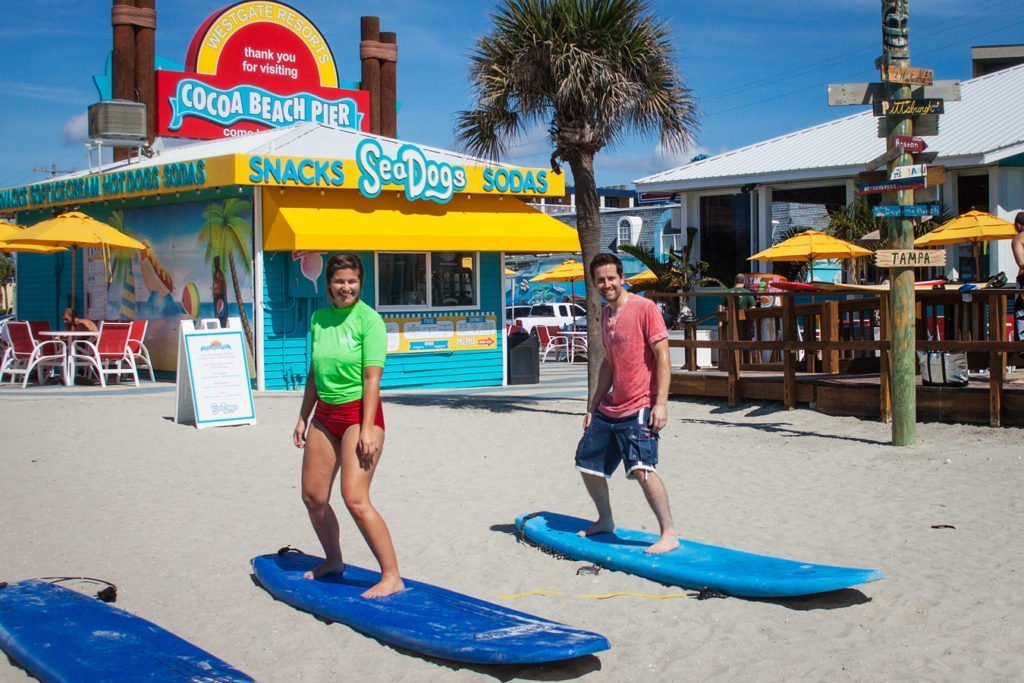 One thing you may find surprising is the amount of energy it takes to surf; between paddling out into the ocean, standing up, and balancing, you're likely to work up quite an appetite (and you may be a little sore the next day, too).
Break for lunch at the Cocoa Beach Pier, which is home to multiple restaurants including the brand new Rikki Tiki Tavern. Sure, it's touristy, but you really can't beat the atmosphere. Relive your surfing adventure (and watch fellow surfers catch some waves) over a lobster club sandwich and frozen beachy cocktails.
Also try Wakesurf Orlando, a mobile service providing coaching behind a premier Mastercraft wakeboat. While they typically operate on the Lake Conway Chain of Lakes, service can be provided elsewhere in Orlando.
2. Horse Surfing
Surf getaway! Start with a sandy beach horseback ride at Palma Sola Bay Club in Bradenton and then coast into the ocean on your horse. BeachHorses encourages brave riders to stand on the horse and ride it like a surf board!
3. Florida Surf Contests
Whether you want to suit up or watch some totally tubular surfers from your beach blanket, check out the upcoming events of the Florida Surfing Association.
4. Hang Ten at Disney's Typhoon Lagoon
Newbie and experienced surfers can opt to finesse the fine art of surfing with a private lesson at Typhoon Lagoon. Novices can catch a wave and master the rush of shooting the curls. Every 90 seconds, the world's largest wave machine blasts out walls of surf that can tower up to six feet high. Learn from professional surfers how to cut, carve and hang 10. The 2.5-hour program is available by reservation for $165 on select mornings prior to regular park hours.
Experienced? Show off your skills to your date and learn new tricks in the world's largest outdoor wave pool before the park opens or after it closes. Each session comes packed with up to 100 waves, broken into sets of 25—with countless opportunities for fun!
You can also experience the The Wake Zone FlowRider at Gaylord Palms Resort, which offers the option to surf or bodyboard.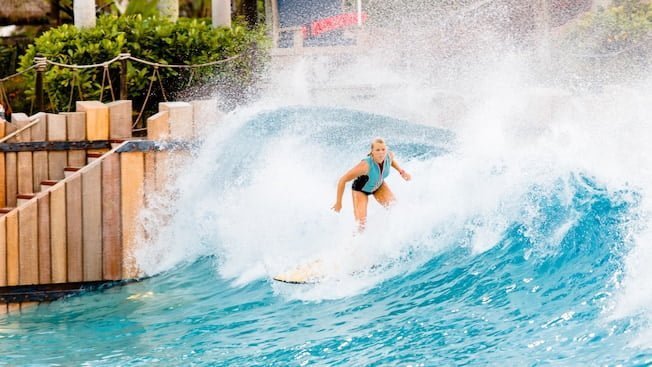 5. Volunteer with Surfers for Autism
Founded in Florida in 2007, Surfers for Autism is a nonprofit with a mission to unlock the potential of people with developmental delays, support advocacy for autism issues, and contribute to scientific research. The organization also aims to eliminate stigma through public awareness and to unite communities through volunteerism. Maybe that's where you come in! Volunteer at the beach to help surfers and their families be treated like surfer rock stars to enjoy a much deserved day of stand-up paddle boarding, kayaking, live music, face-painting, games, fire engine tours, lunch and more. And remember to participate in our Do Good Date Night series!
6. Surf & Turf Dinner Date
Orlando is swimming with delicious steak and seafood restaurants. Can't decide if you want steak or seafood? Just order both. At Ocean Prime, try the Surf n' Turf appetizer of sea scallops and slow braised short ribs or the Prime Roll made with tempura shrimp, cream cheese, scallion and beef carpaccio. At Charley's Steak House, feast on Charley's Ultimate Surf and Turf (for two) served with an impressive 50-oz. porterhouse and 1-lb. lobster tail. Have Surf n' Turf your way at Big Fin Seafood Kitchen with your choice of surf – shrimp, scallop, half pound lobster tail, Oscar (Alaskan crab, asparagus & béarnaise), snow crab legs (½ lb.) or jumbo king crab legs (½ lb.). With no hormones added/no antibiotics beef, sustainable/flown in daily seafood and certified humane chicken, choose one of four chef combos at Fish Bones: filet mignon & lobster tail, island spice baby back ribs & grilled chicken, grilled chicken & fried shrimp or pork chops & grilled shrimp.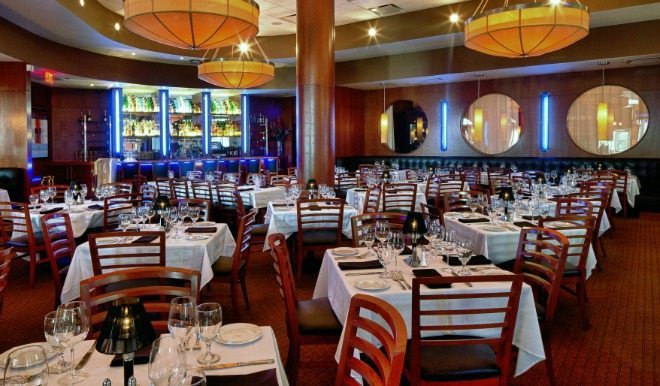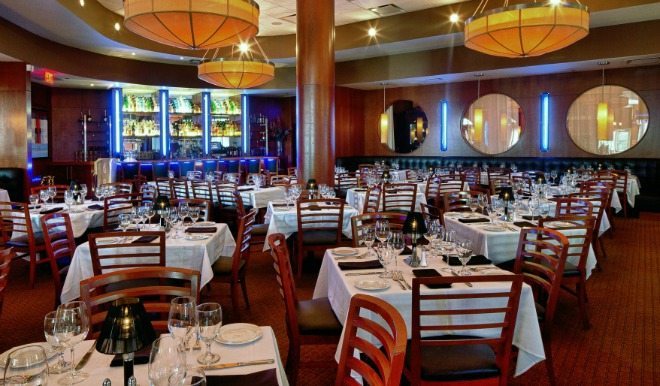 7. Surf Fishing
Well, the name is a bit deceiving as surf fishing doesn't actually entail a surfer standing on a board with a fishing pole. It's actually fishing from a Florida beach shoreline. Guide Noel Kuhn, a founding member of the Florida Surf Casters Club and a tournament winner, can help you have a "reel" exciting beach day during a Jacksonville Beach getaway.
8. Shop & Sip
After a date in Ivanhoe Village, pop into Ski World Orlando to check out surf gear. Then walk over to The Lucky Lure to order a surf-inspired brew from Kona Brewing Company, like the Longboard Island Lager or Big Wave Golden Ale.