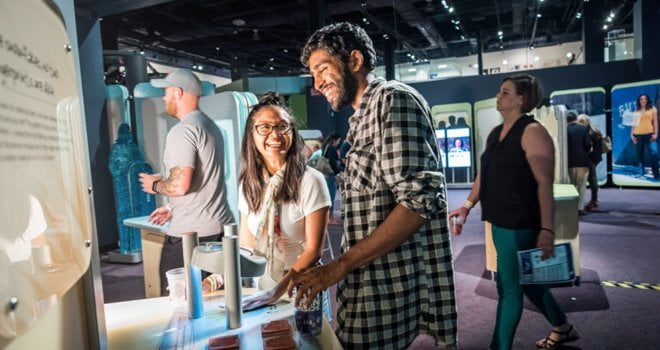 Are you into comic books and superhero movies? Do you like to exercise your gray matter with science and technology? Did you grow up playing video games and just haven't stopped? If you and your partner are a nerdy couple, you probably proudly admit it. If any of this is true for you and your honey, we've got plenty of nerdy date night ideas for you to celebrate your nerdom together!
Science Night Live, held once a month at the Orlando Science Center, is Orlando's quintessential nerdy date night. One Saturday per month, the Orlando Science Center is open to adults only. Every exhibit is open, and special offerings like guest speaker presentations, IMAX movies, rooftop laser tag, and more enhance the night. Beer, wine, and food are available to purchase and each month features a different theme. Be sure to dress comfortably as some of the exhibits are very hands on. Having fun and expanding your scientific knowledge is a great way for you and your partner to enhance your chemistry.
Perhaps the nerdiest date night of all is Nerd Nite Orlando. On the second Thursday of each month, specialists, researchers, scientists, and all kind of science experts gather on stage at a local venue to tell their unique story or shed light on a scientific topic. Usually, three guest speakers take the stage to share their perspective and experience with Nerd Nite attendees.
You and your honey are sure to learn something new, be entertained–perhaps even fascinated–and laugh a little too. Don't be intimidated, the speakers and fellow attendees are very approachable and friendly. The venue can change month to month, so be sure to check out their Facebook page for the latest information.
Equal parts nerdy and romantic, you'll feel like you're among the stars at the Emil Buehler Perpetual Trust Planetarium at Seminole State College in Sanford. The Planetarium's hours and events vary so be sure to check their website for the latest schedule.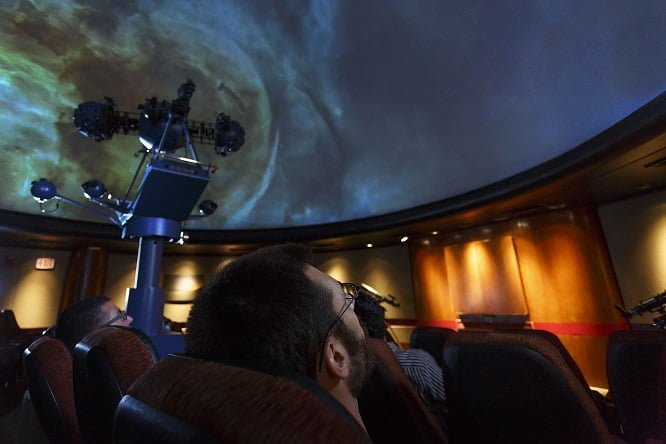 Science and biology nerds are sure to enjoy the Skeleton Museum. It may sound a little creepy, but there are over 500 skeletons here, each beautiful in their own way. Each is preserved and presented in a way that is sure to lead to fascination and appreciation for the miracle that is life on Earth. If you and your partner are parents, bring your kids along. Their reactions alone are worth the price of admission.
If you and your mate are fans of fantasy series like "Lord of the Rings" or "Harry Potter," you're going to feel right at home at Cloak and Blaster. Billed as a "gaming pub for geeks," there's no shortage of fun for gaming couples. Plus, it wouldn't be a themed pub without some pub grub that not only is yummy, but fun to order too!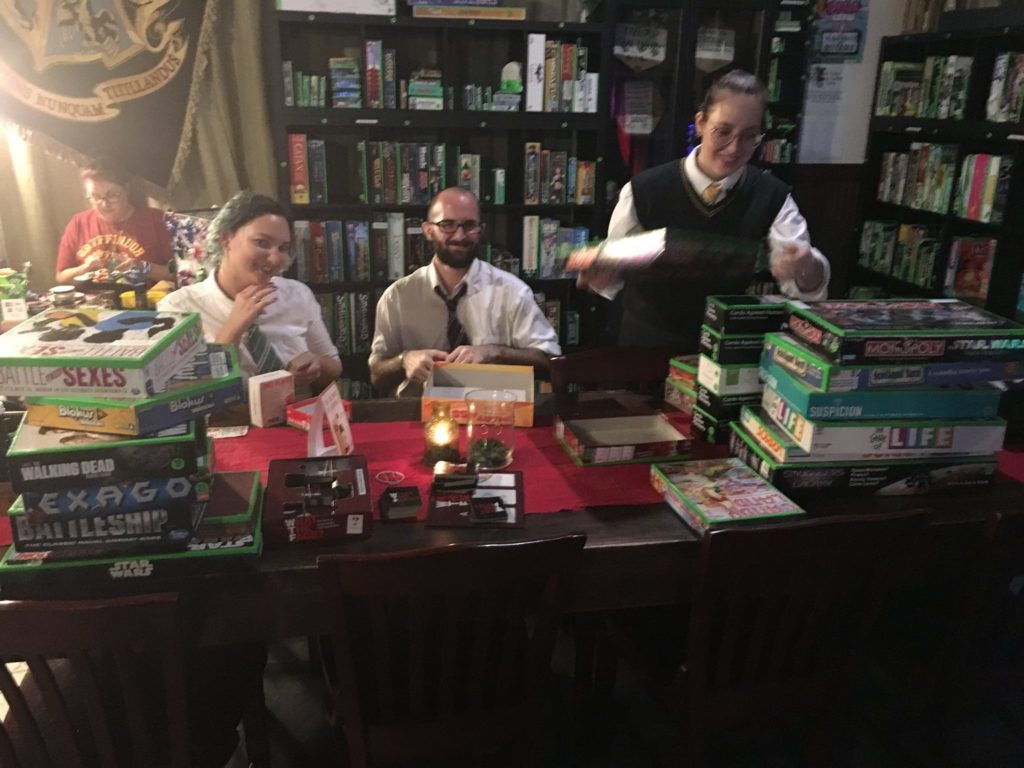 A favorite hangout among those that work in the tourism industry and regular video game enthusiasts, Player 1 paved the way for Orlando's budding arcade bar scene (yes, there is such a thing). Located on Palm Parkway in Lake Buena Vista, practically equidistant from Walt Disney World, Universal Orlando, and SeaWorld, Player 1 welcomes guests to free play a plethora of retro arcade games. Or grab a comfy couch seat and challenge each other on a variety of gaming consoles. Their beer selections earn top scores and they have a small selection of mixed drinks too. Be sure to check out their website for special events and theme nights.
BART is named as such because it's part bar, part arcade and art gallery. Where other arcade bars are all about the games, BART offers a sample of retro arcade games plus an art gallery that always showcases fascinating, often local art. Plus, BART is located in the Mills 50 district, a favorite among Orlando locals. Be sure to visit one of the district's many fantastic eateries while you're in the area.
It is difficult to find a more entertaining and better-themed bar than Joysticks. Not only are the owners video game and 80s enthusiasts, but Addie (one of the owners) has worked with Orlando's theme parks for years. This led to the creation of a beautifully detailed and themed space that creates a fun experience the moment you climb the stairs to enter Joysticks. Be sure to order one of the themed cocktails, which are some of the most unique creations you'll ever sip on outside of the theme parks. All of the free-play arcade games have convenient cup holders.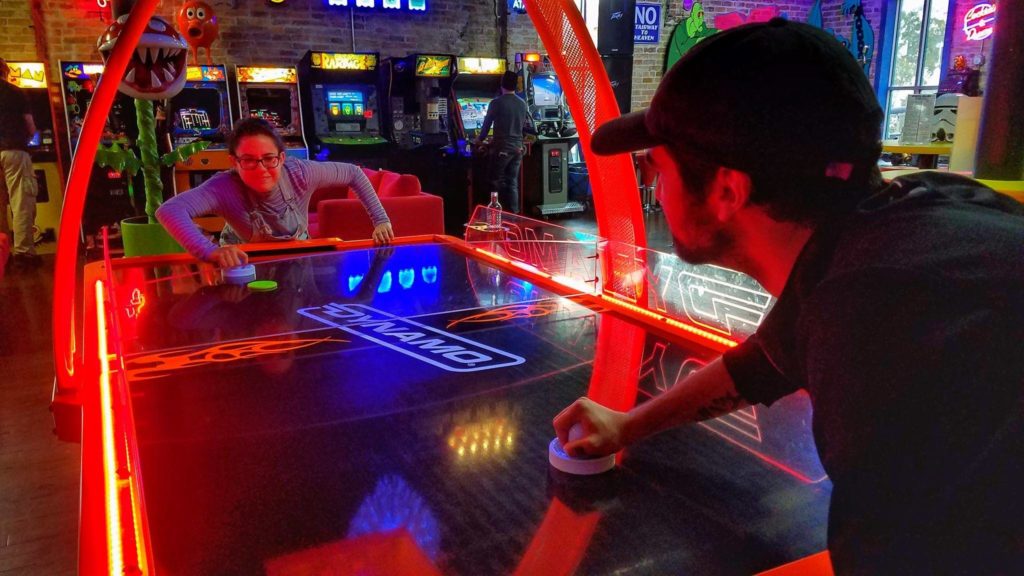 Central Florida is home to a long list of wonderful breweries and craft beer bars. At Hourglass Brewing in Longwood, not only will you enjoy delicious, creative craft beer, but you'll do so amid local art that adorns the walls and fun, nerdy trinkets lovingly displayed all around the bar.
There's live music most weekends, plus video games and board games beckon you to challenge your mate to a friendly game. Hourglass is also connected to Wako Taco so you can enjoy some great grub while sipping on your brews and enjoying the nerdy atmosphere.
Gods & Monsters' story is one of overcoming obstacles. Once located in the Artegon Marketplace, Gods & Monsters had to scuttle to find a new home shortly after Artegon announced its closure. Gods & Monsters received a lot of support and wishes for a quick relocation, and fans were soon relieved to learn of their new location on International Drive. At Gods & Monsters, you'll find more than comic books and memorabilia. Vault 5421 is their in-house lounge with an impressive drink menu and a great nerdy atmosphere. Be sure to check their website or Facebook page for their latest events, which are always a fun time for nerdy couples.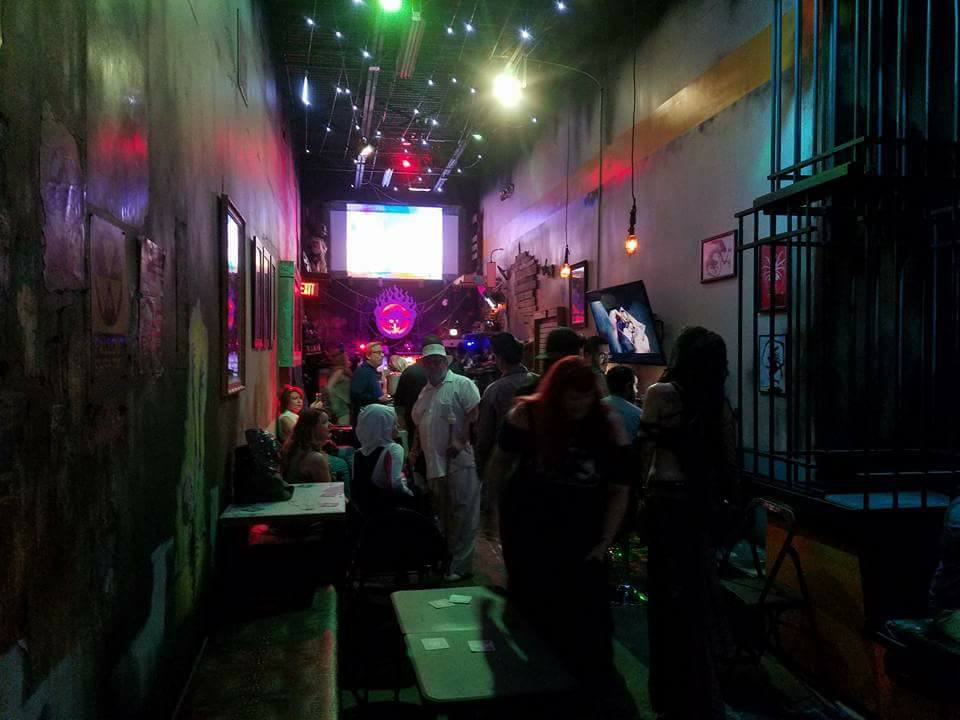 Your eyes are sure to go wide when you and your honey set foot inside this comic superstore in Longwood. New, used, and limited edition, you can find an incredible amount of comic books and collectibles here. Throughout the year ACME hosts a variety of special sales and events. They even have a private room to rent for special events. Plus, they are just a few minutes away from the aforementioned Hourglass Brewing, so it's easy to make a full date of your visit.
Mingle with fellow nerds and possibly students & staff of Full Sail University at The Geek Easy. What started 10 years ago as a fun hangout for friends has now grown into a popular pub for comic book fans, gamers, and nerds in general. Nearly every night The Geek Easy hosts a special event or live entertainment, so no matter when you visit you're sure to have a good time.
Orlando's cultural arts scene would not be the same without the Orlando Museum of Art (OMA). Located in the beautiful Loch Haven Park area just outside of Downtown Orlando, it is easy to make a full day of your visit to OMA. The collection of art housed within changes throughout the year so be sure to check their website to know of any special events or exhibitions. Be sure to check out the monthly Art Night Out workshops and 1st Thursday events.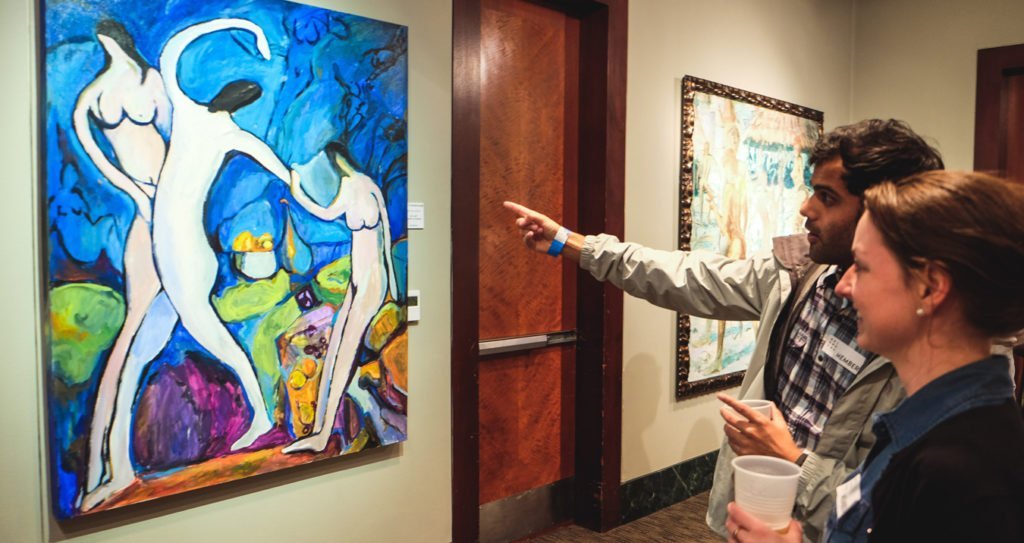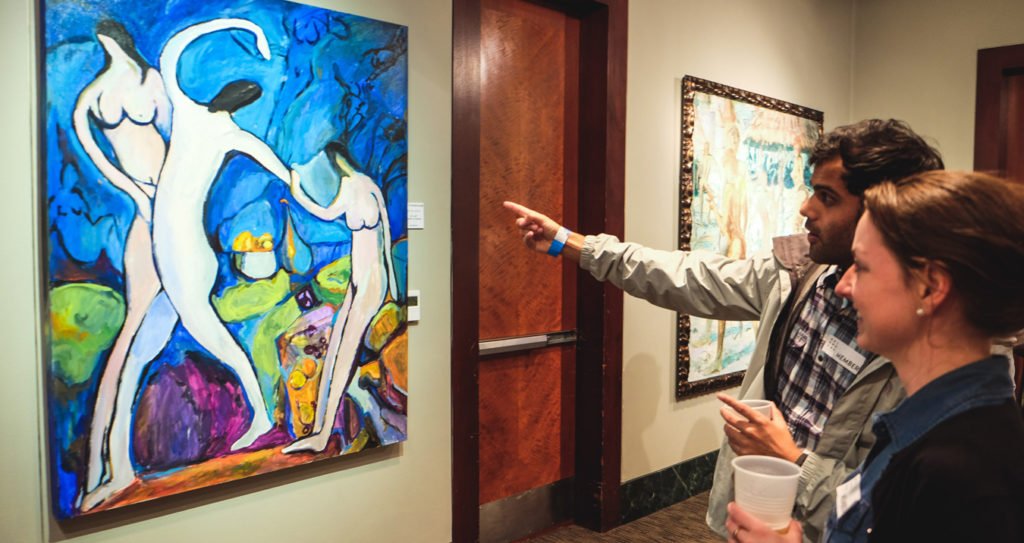 Also located in the Loch Haven Park area is the Orlando Shakespeare Theater. This theater is home to fantastic live theater performances ranging from classics and Shakespearean productions to modern takes on 21st-century life. Be sure to browse through their website to find a performance that you and your honey can enjoy together.
The Charles Hosmer Morse Museum of American Art contains a stunningly beautiful collection of works by Louis Comfort Tiffany including jewelry, pottery, paintings, art glass, leaded-glass lamps, and windows. Plus, it is located on one of Winter Park's loveliest streets, Park Avenue. You'll spend your day surrounded by beauty not just in the museum but in the local area as well. Admission is normally $6, but on Friday evenings November-April you can get in for free.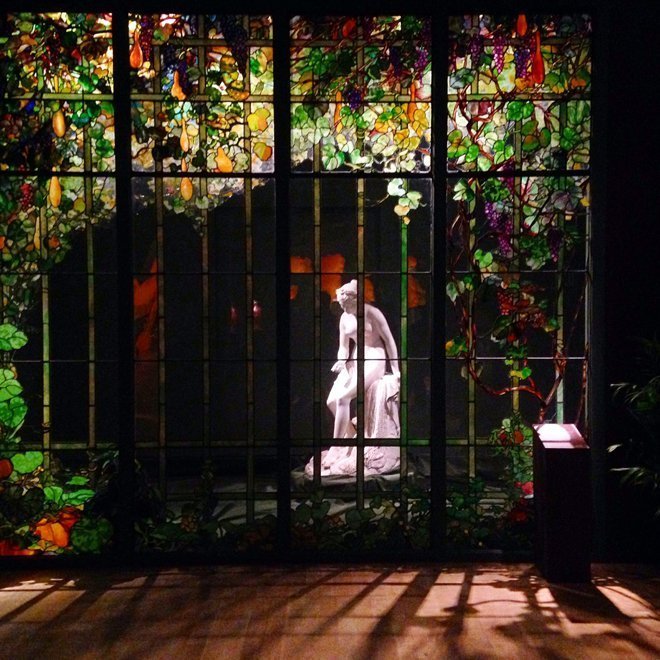 Feature image credit: Orlando Science Center (photo by Roberto Gonzalez)