Written by Erica Thomas
Sometimes you just need to get away, but may not have the time or funds to travel far. While you may assume you need to travel hundreds or thousands of miles away to experience something exciting and unique, the truth is you don't! Through Airbnb, we've found several options for you to vacation, unwind, and explore unique spaces that are a short distance from your front door. Check out these uncommon experiences to enjoy on your next night away. And be sure to let us in on any others you know about!
Take a short stroll down Boat Tree Marina, located at the crossing of St. Johns River and Lake Monroe, and drift into paradise aboard a charming houseboat. The Floating Cottage is fully equipped with a cathedral ceiling in the living room, gourmet kitchen, and outdoor gas grill. When you rise in the morning, peer out of beautifully stained glass windows from the upstairs loft. Owner Kim describes this gem afloat on the St. Johns River as "a magical place, sure to delight and bring joy. Guests can recharge their energy banks and build resilience for everyday life."
Where to eat: With the full kitchen and outdoor grill, you can stay in and prep your own meals. Or enjoy breakfast and lunch at Connie's Deli just behind the cottage. Nestled in the marina is Otters On the River serving lunch and dinner (no reservation needed). Sanford is a short drive away allowing you to roam the cobblestone streets and enjoy any of the wonderful restaurants and pubs.
Things to do: Glide through the french doors and onto the front deck to feed hungry turtles (kibble provided). Or, paddle along the river in the two kayaks available for guest use. Boat rentals from the marina are discounted 15% for guests ensuring a memorable trip along the St. John's and Wekiva Rivers. Photographers can relish a plethora of panoramic views crawling with wildlife. Wind down at the marina's poolside bar as you sip a refreshing beverage; full use of the marina pool is included in your stay.
Rates are $159/night except for July and August when rates dip to $129/night (plus $100 cleaning fee and taxes). Parking is free. Valid through November 1, 2018, ODNG readers are offered a 10% discount on the daily rate with any two-day minimum stay. Use the "contact host" feature prior to booking to enter your desired dates and place an inquiry. Be sure to mention "Orlando Date Night Guide Discount" in the message when inquiring.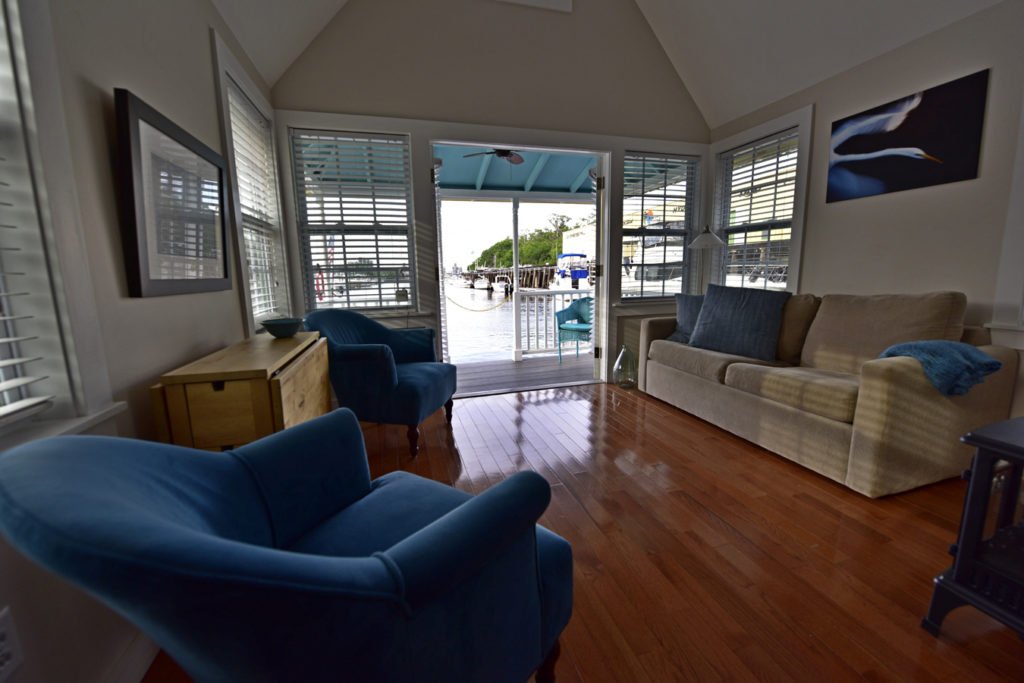 Less than a 2-mile drive outside of quaint Mt. Dora, you can retreat to Waterfall Cottage with its lush outdoor garden, screened patio, and updated accommodations. This cozy cottage is equipped with a full-size kitchen, full bathroom, washer/dryer, and Tempurpedic mattress for a comfortable night's sleep. Owner Karen ensures guests are greeted with a welcome basket filled with goodies. She is also happy to stock the refrigerator for you before you arrive.
Where to eat: If you prefer not to cook, allow your eyes to feast upon Lake Dora as the sun sets while you and your honey chow down on surf and turf at Pisces Rising. The restaurant is set in a bungalow style home and focuses on serving fresh seafood, hand-cut certified black Angus beef, and fresh seasonal vegetables.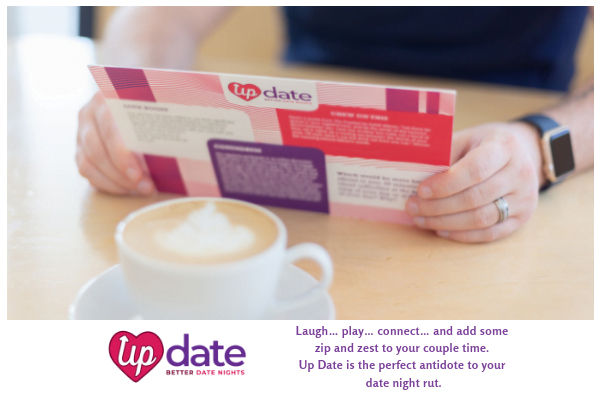 Things to do: Stroll or bike through the oldest neighborhood in Mt. Dora and marvel at the surrounding vintage homes as you make your way to the downtown area. Once downtown, book one of the many tours offered like Lake Dora by Air, Land & Sea, CatBoat on Lake Dora, Segway around the Mt. Dora area, or a romantic sunset cruise. There is a festival happening every month in Mt. Dora. Check out the calendar to see what may be going on during your stay. At the end of the day, slip into the hot tub at the cottage and let the stress melt away as you gaze at the stars.
Rates are $90/night except during the arts and crafts festival in February when rates are $125/night (plus taxes, additional $15 cleaning fee and $100 deposit). Massages are available to guests at an additional charge with advance notice, as well as a privately chartered boat tour through the Dora Canal and St. Johns River.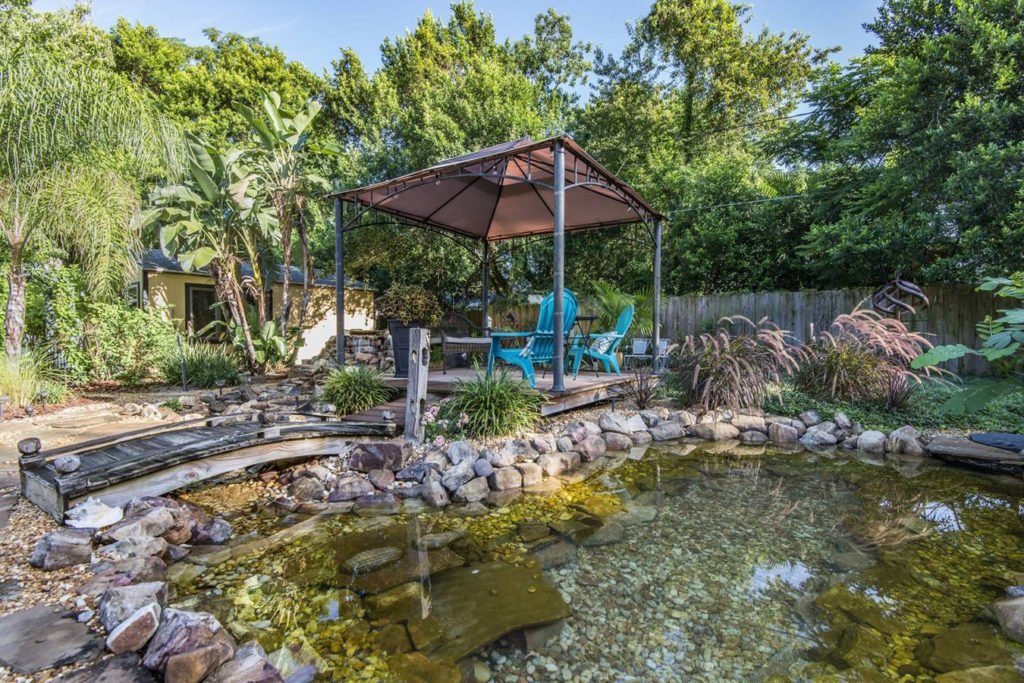 Retreat to an island unlike any other where old Florida is the backdrop for distinctive experiences. Husband and wife team Amanda and Dioni created Sabina's Grove on a 55-acre property surrounded by water. "Inspired by our travels, our idea is to serve the world with southern hospitality as our primary focus incorporating authentic Central Florida experiences with the natural ecosystem," says Amanda. She urges guests to "decompress, take a break, and reconnect with nature." Sabina's Grove offers 12 types of accommodations including a treehouse built by Dioni.
Where to eat: While complimentary meals are included in the stay, the hosts have created several culinary experiences that include a full meal and beverages so guests never have to set foot off of the property. All meals can be catered to coincide with dietary needs and allergies.
What to do: Lounge underneath majestic oak trees in hammocks, kayak or fish along the waterway, or bike along trails. End the day relaxing around the fire pit engaging in conversation while roasting s'mores.
Rates begin at $85/night for the Treehouse and $125/night for the Treehouse Suite (plus tax).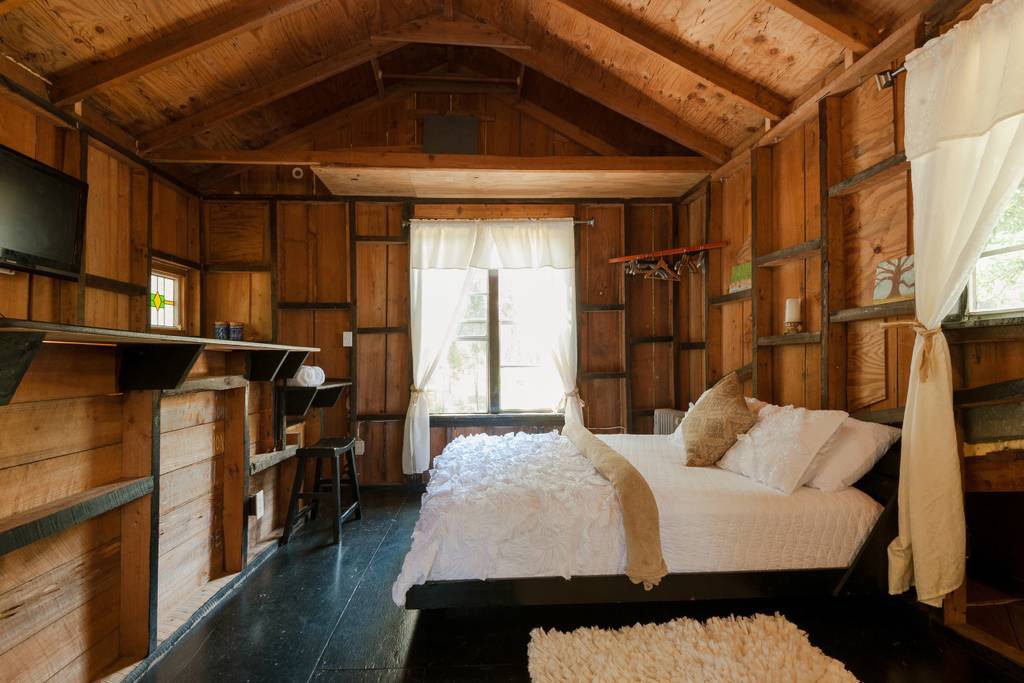 Built in 1887, this historic accommodation (which we discovered through the Sanford365 blog) was Sanford's first fire station. It also served as City Hall, the police station, and jail. The Fire Station is a 2 bedroom/2 bathroom loft with some original pieces that have been repurposed. The modern chic decor will provide an inviting atmosphere to take a reprieve from everyday life. The interest of thrill-seekers may be piqued upon learning that an owner had a few ghostly encounters while living in the residence, which you can read about here.
Where to eat: Since the Fire Station is situated in the heart of downtown Sanford, endless dining options are just a saunter away. Indulge on American cuisine at The District or farm to table fare at The Smiling Bison (reservations recommended). We also love The Tennessee Truffle!
What to do: Explore the area during a Sanford Food Tour or a Limo Cycle. Escape a challenge before the clock runs out at Escape Artists. Try your hand at creating delicious sweet treats during a Wondermade date night class. Or, learn to brew your own beer at Sanford Homebrew Shop. For even more ideas, check out our list of 34 ideas for date night in Sanford. With your bed stationed in the middle of the action, the activity possibilities are endless.
Rates vary from $150 – $175/night depending on the season (plus additional $150 cleaning fee and tax).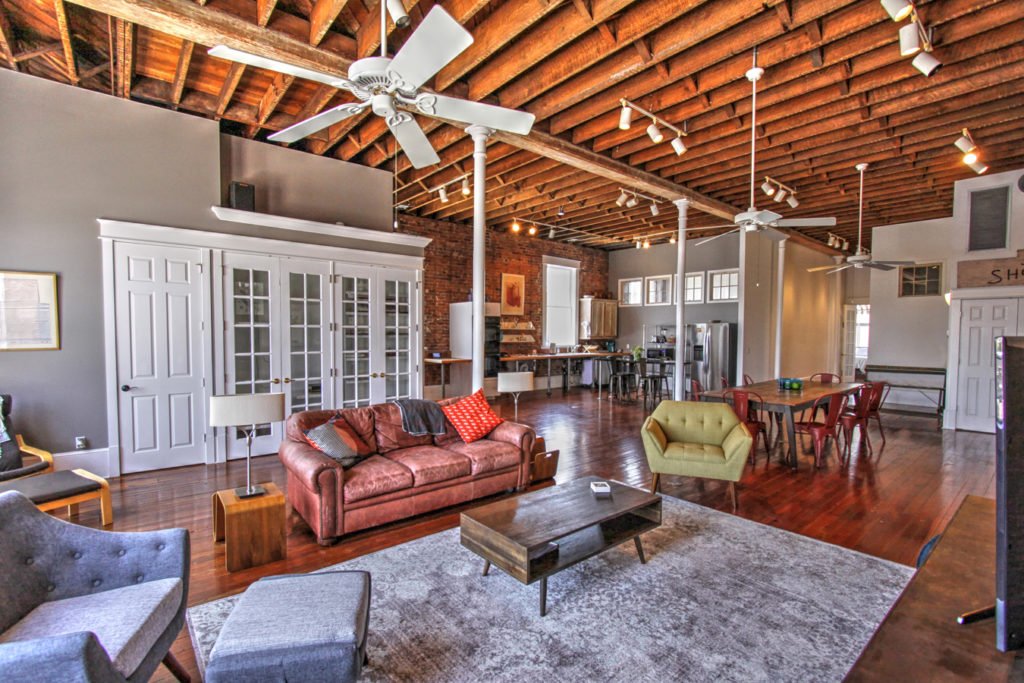 Disappear to a private country estate and reconnect with your honey and nature. Boho's host, Jeanne, invites guests to "take flight to the country, relax, experience the sights and sounds of Florida wildlife, and just breathe." The bed and bath suite is nestled inside of a private residence but is separated enough to offer privacy for guests. You are sure to encounter a true bed and breakfast experience while staying at Sonset Ranch.
Where to eat: Continental breakfast items are included with each stay along with a stocked mini fridge to quench your thirst. For an extra $3 per plate, guests can enjoy a hot southern breakfast of grits, eggs, bacon or sausage, and biscuits. For an extra $10 per plate, dine on a spaghetti and meatball meal with salad and bread. Delectable bites to nibble are provided to guests in the afternoon. Pack your own beer or wine to indulge while lodging.
What to do: Bring your horses to trot along the open countryside, use the tandem kayak for $25 per outing to paddle along tranquil waters, pedal bikes in wide open spaces as you breathe in fresh air, or take advantage of the complimentary art supplies to unleash your creativity. Unwind later in the day with massages in the tropical themed room ($65/person/hour). Conclude the day watching the sunset from the front porch and gathering by the outdoor firepit.
Rates are $50/night year-round (plus tax).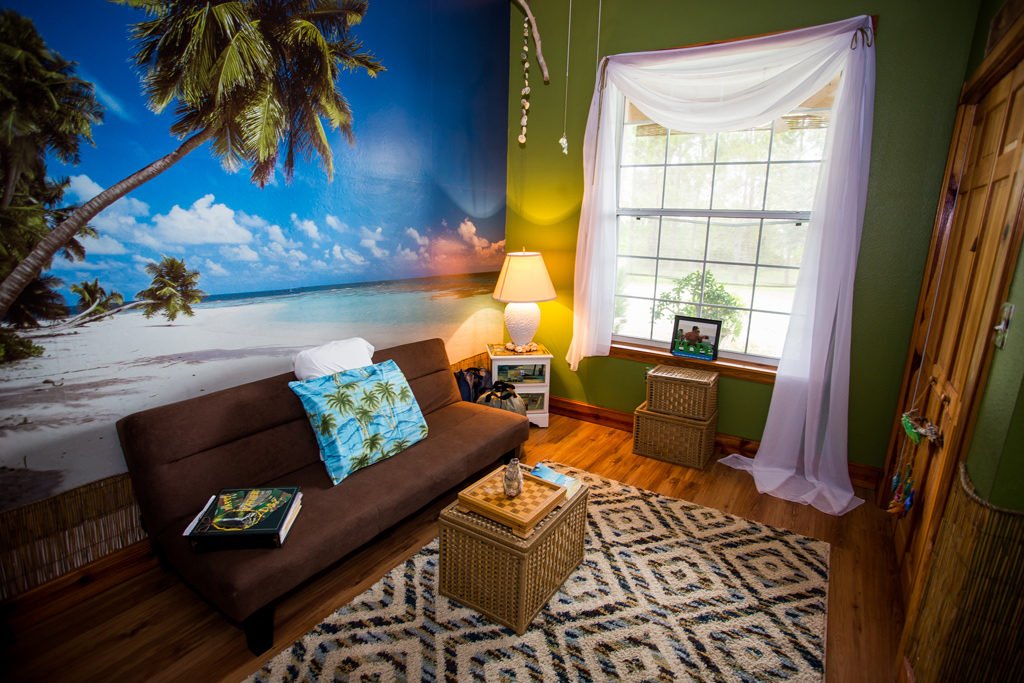 Break away from your mundane routine and retreat to a working ranch where organic foods are grown and animals intermingle freely with guests. This rustic community farm thrives on 15 acres in Osteen. Sunshine Ranch's philosophy is to "gather with our friends, play and have fun, grow ourselves and produce a better world to live in." All cabins include portable air conditioners/heaters, linens, towels, free parking, and free WiFi on the front porch of the main lodge. Guests have access to the bathhouse and kitchen house. Upon arrival, all guests are greeted and given a quick tour to become familiar with the facility. FYI, you'll need to sign a liability release upon arrival since it is a working ranch with over 100 free roaming animals.
Where to eat: While guests are given access to the kitchen, breakfast and dinner can be provided at an extra fee. If you would prefer to travel off property, host Luba suggests dining at Hollerbach's Willow Tree Cafe just 10 minutes away in downtown Sanford. The authentic German cuisine is sure to give foodies something different to savor.
What to do: There are more than enough activities on site to keep boredom at bay for you and your sweetie. Center your inner self with a yoga session on the porch. Interact with and feed the many farm animals. Schedule a kayak tour with the hosts or through Go Kayaking Tours. Participate in a drum circle around a campfire, or lounge while watching a movie on the deck at the end of the day.
Cabin rates range from $35/night to $95/night (taxes and $10 cleaning fee not included). Campsites are available for $30/night. Add an electric hookup for $5 per tent per night.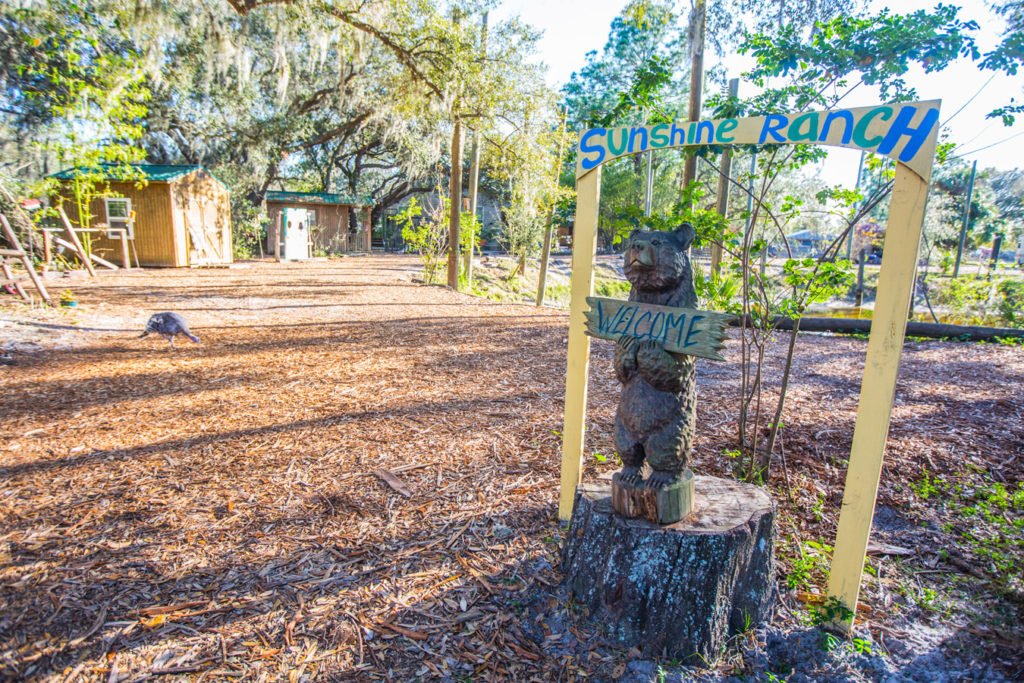 Venture out of the ordinary and mellow out in a yurt; a tent-like, cylindrical domicile. Think glamping in style! While rooming in this romantic setting, you'll be able to enjoy A/C, a swanky king-sized Murphy bed, mini kitchen, full bathroom, living room area, large patio deck, grill, and more than enough options for outdoor seating. At night, lie tangled with your beloved as you both gaze through the skylight adorned with icicle lights. Danville also rents a man cave apartment sheltered in an airplane hanger and Inn with master suite, parlor, and kitchen. A tree house is under construction and will be available for booking soon.
Where to eat: A daily happy hour is offered in O'Shaw's Pub in Danville but meals are not. You can bring your own food or travel the 30-minute drive to Sanford for dining. Owners Dan and Deborah would be more than happy to assist you in locating delectable eats.
What to do: Meander throughout the beautiful hiking trails or try your hand at a Segway as you take in the scenic views at no additional cost. Brush up on your sharpshooting skills on the newly opened firing range. Dan requests that you bring your own ammunition or reimburse for what was used. Pitch in for fuel and take flight in Dan's Cessna for a bird's eye view.
The yurt starts at $60/night plus taxes and fees. Rates will be higher on weekends. Be sure to bring cash for any activities you would like to participate in.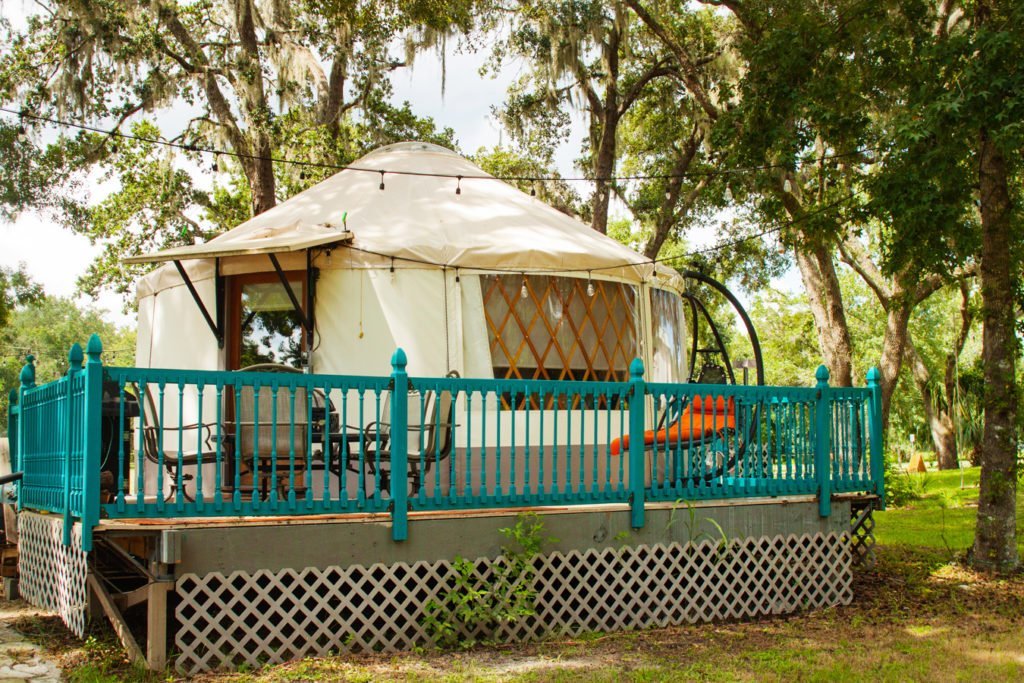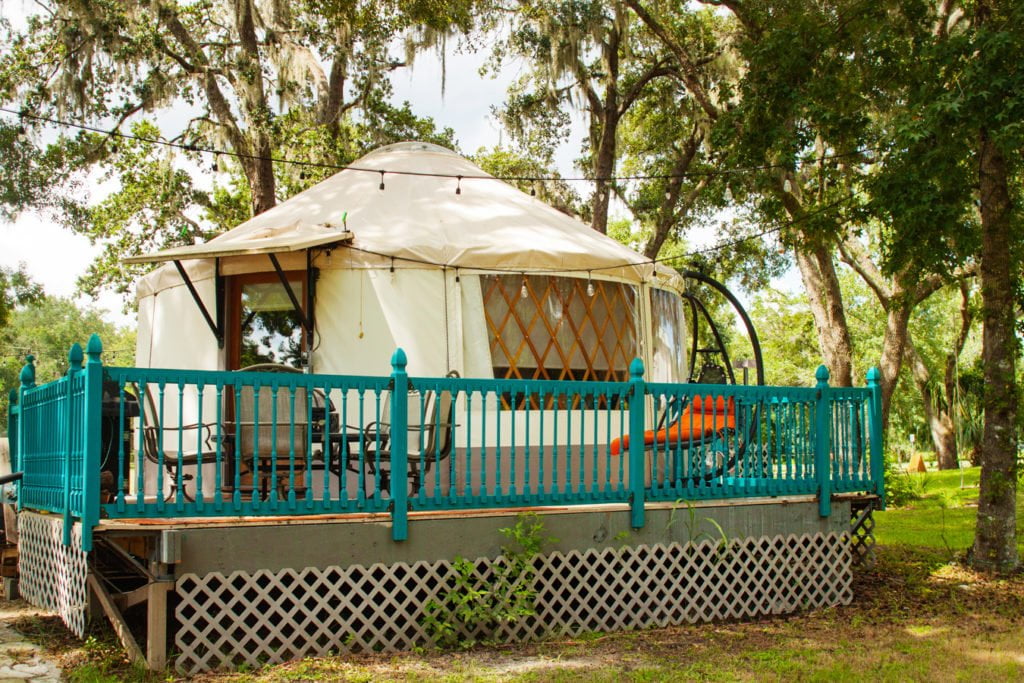 All images provided courtesy of the respective property, unless otherwise noted