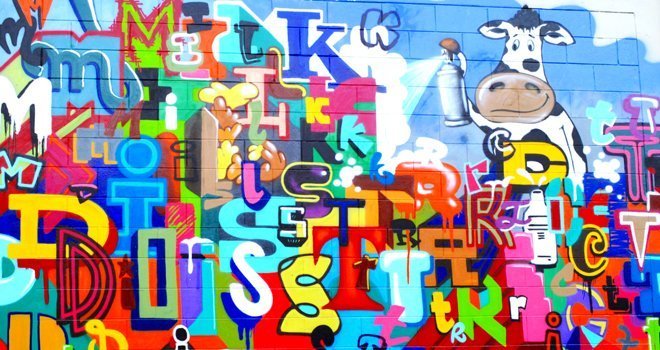 Updated April 2019
Though The Milk District officially became an Orlando Main Street District last year, it's been unofficially known as such for at least 8 years. The district, named after the T.G. Lee dairy plant that still inhabits the area, is one of the few areas where you'll see the real Orlando.
Most of the businesses that call the relatively small district home are local and independent businesses, including eateries, vintage shops, record stores, juice bars, barber shops, and tattoo shops. While some haven't been around many years, the area has maintained its original look and vibe, adding to its authenticity.
Another distinctive feature of the Milk District is the abundance of street art that decorates businesses and buildings, adding character, color, and in some cases healing to our city. Most notable is the Orlando Strong mural located outside of Se7en Bites. The mural was done by artists Luce Sky and HepsFury, and was completed just a few days following the tragedy that occurred at Pulse Nightclub last May. The mural is just one example of the sense of community this district displays every day.
To help you explore this wonderful district for date night, we've come up with eight fun itineraries for couples.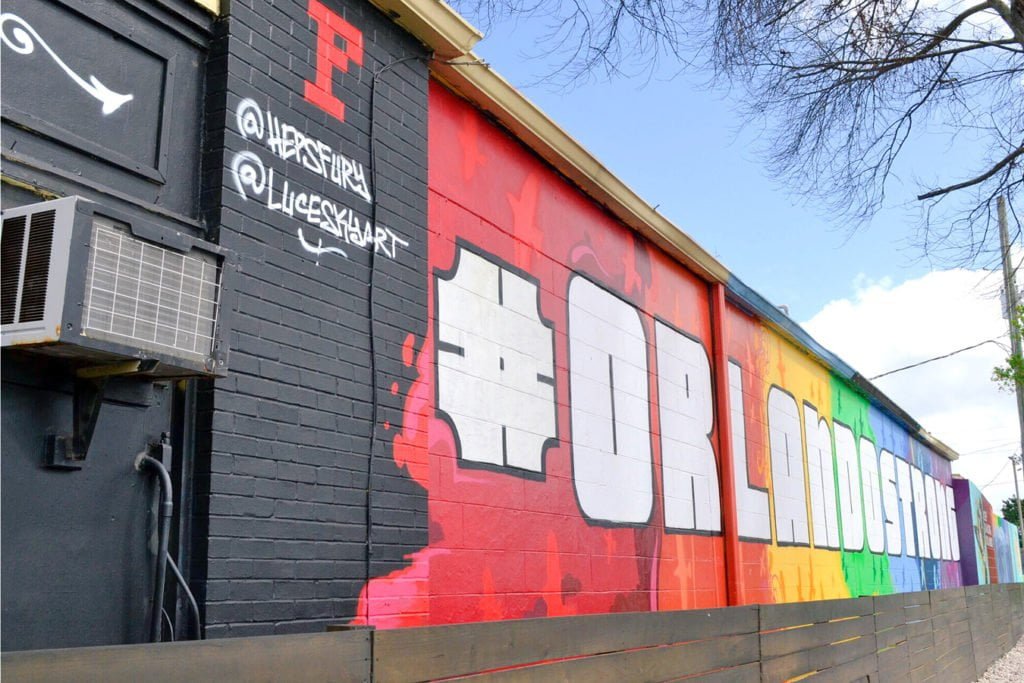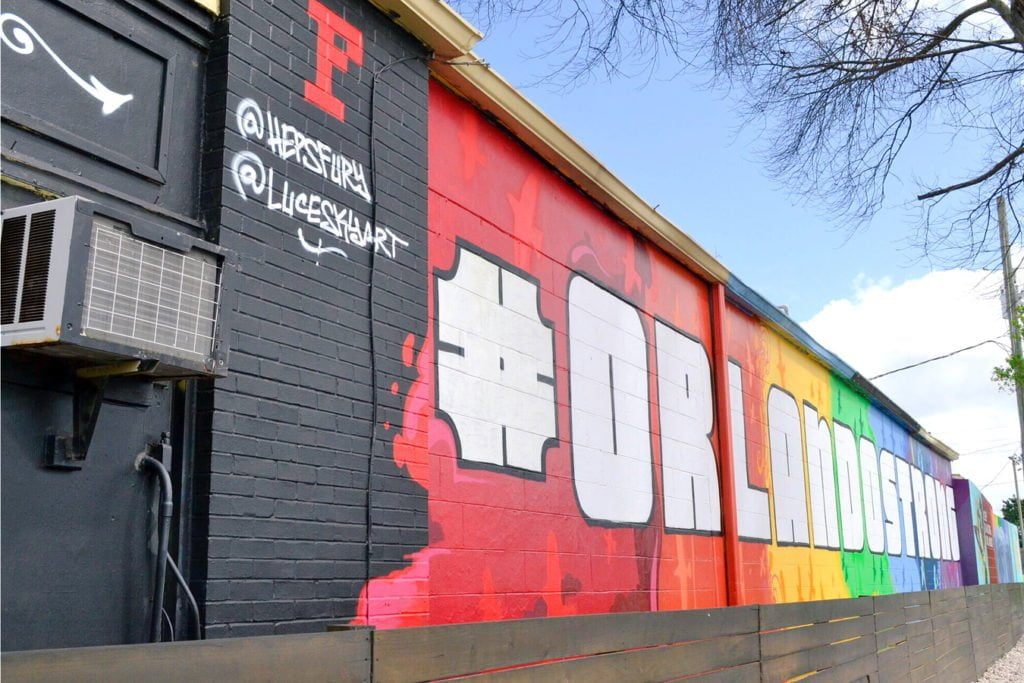 Brunch at Se7en Bites & Pho Hoa Murals
Chef Trina Gregory has been cooking up southern comfort food in the Milk District for years; way before she was on Guy Fieri's radar. From the delicious breakfast offerings such as biscuits and gravy to the more indulgent 7th Trimester (my favorite), Se7en Bites is perfect when you're in the mood for comfort food. After you've devoured what you can and grabbed a to go box of scratch-made bakery selections, walk some of those calories off by checking out some of the amazing murals covering Pho Hoa's walls and surroundings.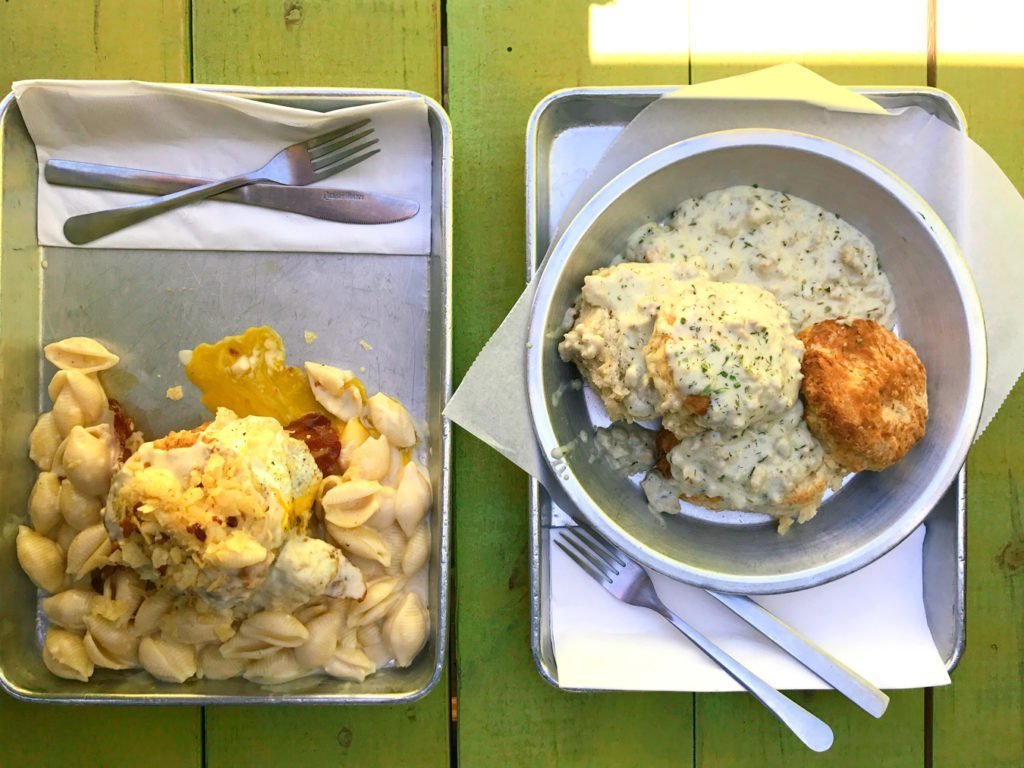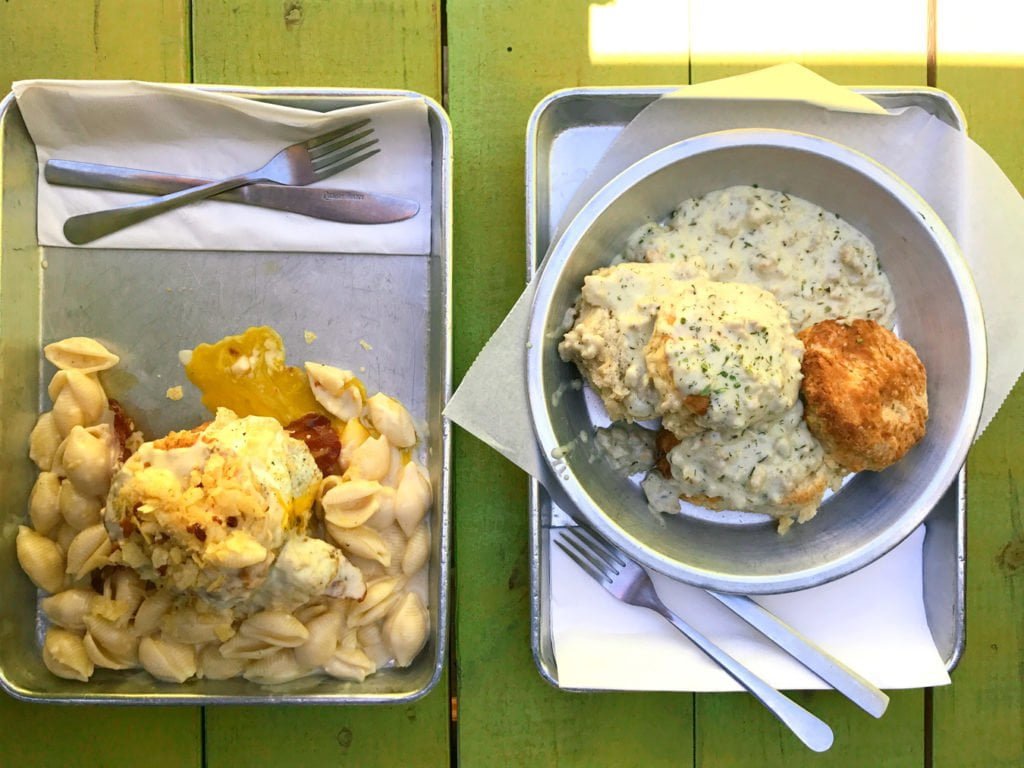 Food Trucks and Movies
So, you're ready to have some fun but dinner is too predictable for date night. No worries! Put a spin on your usual dinner date by heading to Á La Cart, a mini food truck park and craft beer bar in one. Besides the lineup of resident food trucks, the space hosts a weekly outdoor movie night every Monday featuring flicks running the gamut from throwbacks (like Top Gun) to beloved series (Harry Potter) and everything in between. Pick your food truck fare, a few beers, and settle in for a chill beginning to the week together.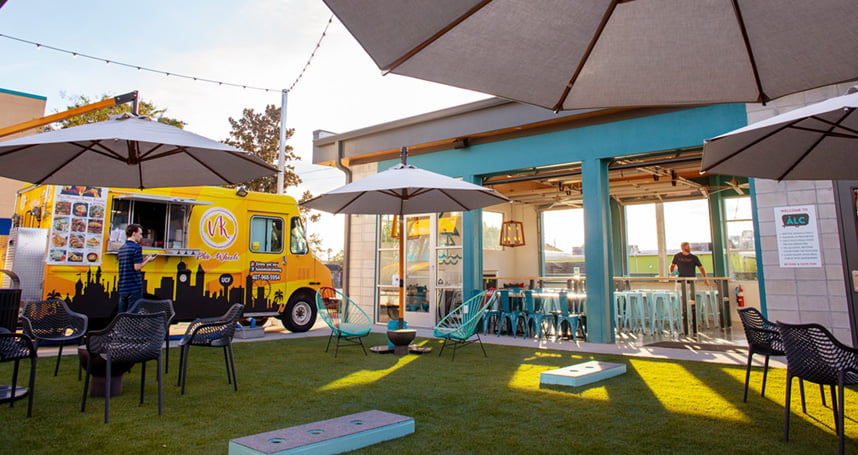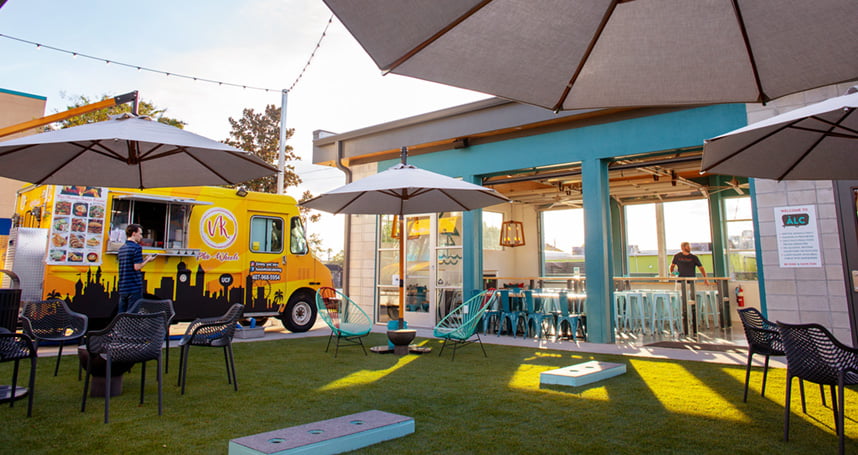 Tacos and Brews
Tacos are becoming synonymous with Orlando, and the Milk District is home to an awesome place to celebrate Taco Tuesday. Owned by Chef Ryan Manning, MX Taco is Orlando's newest taco joint, celebrating the flavors of Mexico with perfectly-seasoned braised meats. The menu is formatted as a map, so you can learn where the tacos you're tasting originate from. Continue your date across the street at Sideward Brewing, another brand new addition to The Milk District with quality brews (try the Citra-Nelson New England IPA), a spacious outdoor patio, and a food menu featuring shareable snacks and sandwiches. The brewery is owned by Garrett Ward (Cask & Larder, Red Cypress Brewery), Mandy Protheroe (Redlight Redlight, Coppertail Brewing Co.), and Austin Ward (The Biltmore).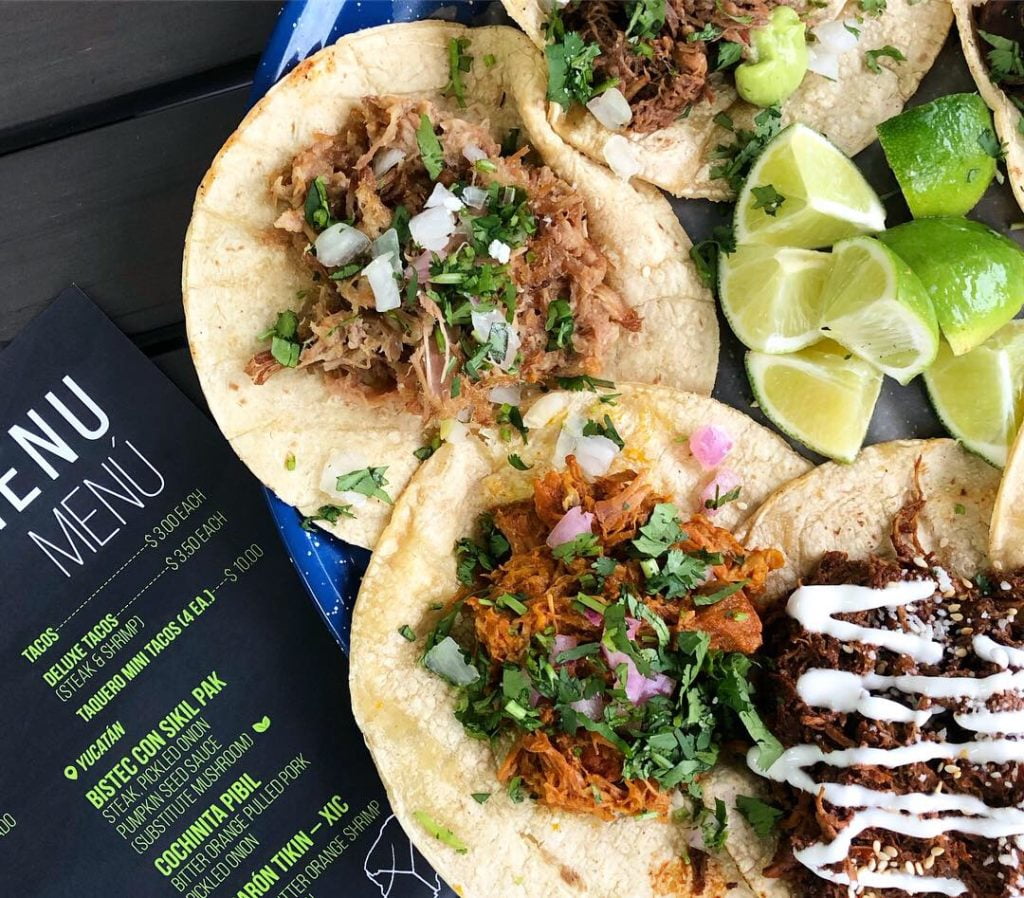 Tasty Takeover in the Milk District
Some of the best food you'll find in Orlando comes from our fleet of local food trucks. Tasty Takeover offers a bountiful selection when you're looking for a delicious date night menu. Parked behind Etoile Boutique, this weekly food truck meetup is a nice change of pace from an ordinary date night. Each food truck provides a different culinary experience than what you would normally find around the city. Frequent attendees include Louie's Bistro, Over Rice, and Tamale Co., but the full lineup of trucks is updated weekly on Tasty Takeover's Facebook page. After you've fueled up, stop in Etoile to see why they were voted Orlando Weekly's Best Boutique. Their selection of vintage clothing and accessories can be purchased with a 10% discount offered to Tasty Takeover attendees. Don't forget to stop into one of the neighborhood bars; you're welcome to bring in food to enjoy. Sip craft brews, kombucha and wine-based cocktails at The Nook on Robinson before calling it a night.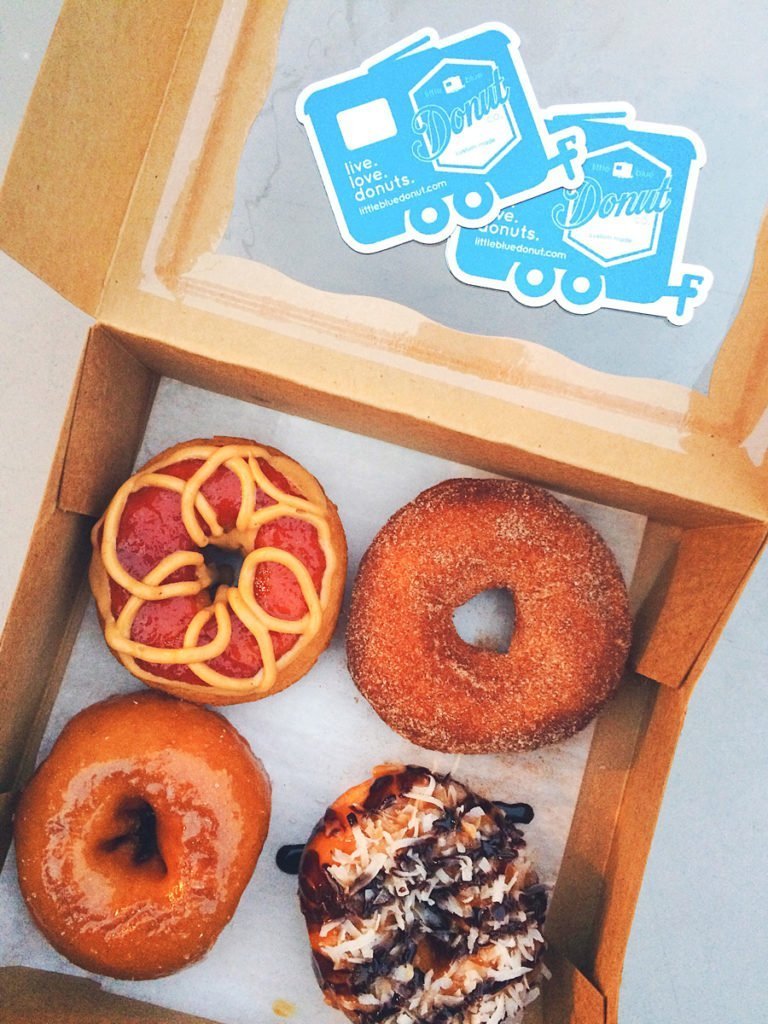 Bad As's Sandwich & Retro Records
There's no shortage of quality local options for a lunch date in The Milk District, and it's an area that is not too far of a drive if you and your honey are on lunch break. Bad As's Sandwich originated last year as a food truck and has already expanded to a brick and mortar location at the previous home of neighbor Se7en Bites. They're known for their sandwiches, which are brought up quite a few notches with their creative combinations. Retro Records is a neighborhood gem, so be sure to stop in after lunch to browse their expansive collectibles and vinyl record selection.
Catch a Live Show at The Plaza Live & Pom Pom's Teahouse
The Plaza Live has been a Milk District (and Orlando) staple since before the area it calls home was even officially known as the Milk District. Built over 50 years ago as the city's first 2-screen movie theater, it has evolved from a movie theater to one of the city's best live venues hosting everything from comics to concerts. After your show, head to Pom Pom's Teahouse & Sandwicheria; they're open til midnight Friday and open 24 hours Saturday! Pom Pom's Tea House specializes in unique sandwiches and extensive tea selections, and the must-try is Mama Ling Ling's Thanksgiving Sandwich. It's as good as it sounds – turkey, Gouda, stuffing, ginger cranberry chutney, mashed potatoes, cream cheese and a side of gravy to dip your bites in. The Spicy Turkey Mac n' Chez is another fan favorite. Added bonus: the restaurant is covered in vibrant colors and art from local artists.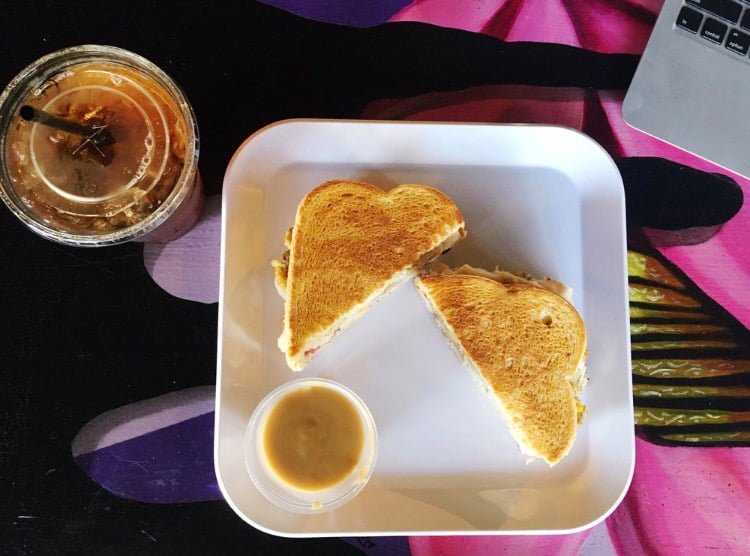 Games, Pool, and Drinks at Sportstown Billiards
Sportstown is cool for a variety of reasons, first being their vast selection of drinks; you'll find a wide array of beer to choose from, including everything from IPAs to ciders. Where this bar differs is the addition of pool tables, board games, and arcade games to keep you and your date entertained while you drink your brews. Smoking is allowed so this bar can get pretty smoky, but it has a fun, laid-back atmosphere for a low-key date night. Ready for a bite? Conveniently located a few doors down is Gringos Locos, famous for their Double D's and equally awesome late hours.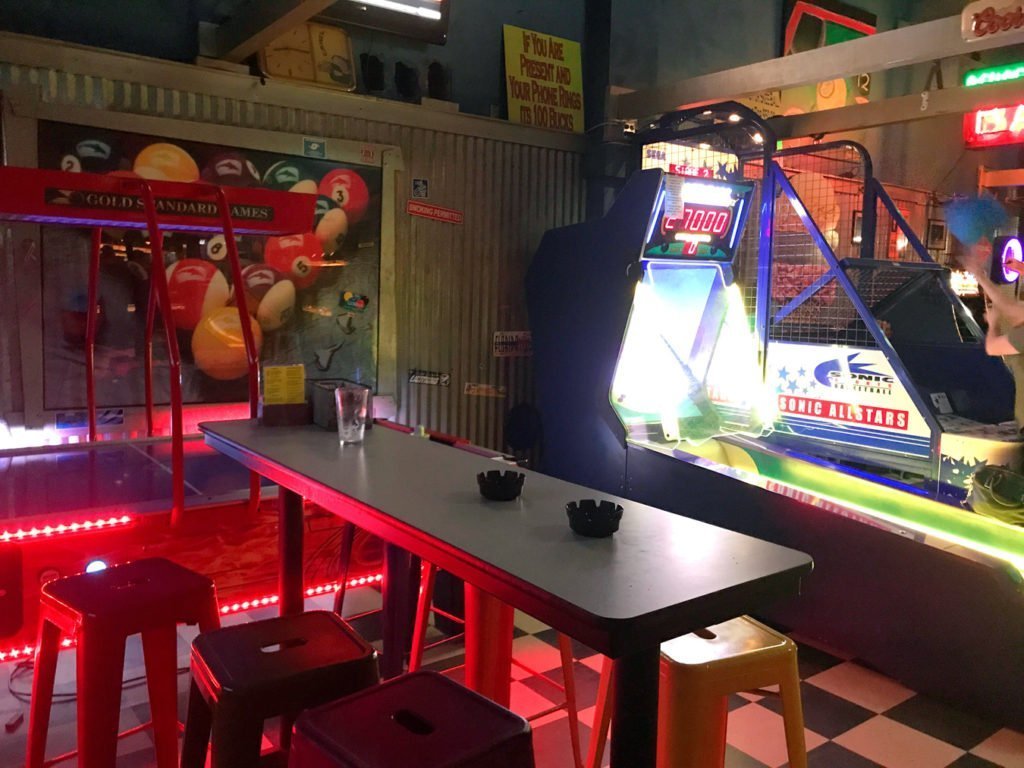 Good For You Date
Nothing will motivate you more than a workout partner. For this date you won't have to spend an hour getting ready; just throw on some joggers/leggings, your favorite big tank top, and head over to Orlando Power Yoga! If boot camp is more your style you can check out CrossFit Milk District. Get that pre-workout boost beforehand by stopping in Juice Bar for a smoothie or juice and finish your workout by replenishing your body with food from one of the many shops in Market On South.
Barley & Vine Biergarten
Day drinking is usually frowned upon, except when your date takes place at the Milk District's first (and only) Biergarten. Barley & Vine offers 25 rotating craft beers on draft and 150 bottled craft beers which you can sip while relaxing on the lovely outdoor patio area. Specials include Barley Retro Saturdays ($3 selected craft beer cans and $1 off all wine), or $15 all-you-can-drink mimosas on Sundays during their hangover brunch. Hungry? Take a stroll a few blocks up the street to Stasio's Italian Deli & Market, an authentic Italian deli serving hearty sandwiches on homemade bread (made fresh daily), freshly-baked desserts, plus an assortment of Italian goods (pasta, meats, cheese, wine, olive oil!) to take home.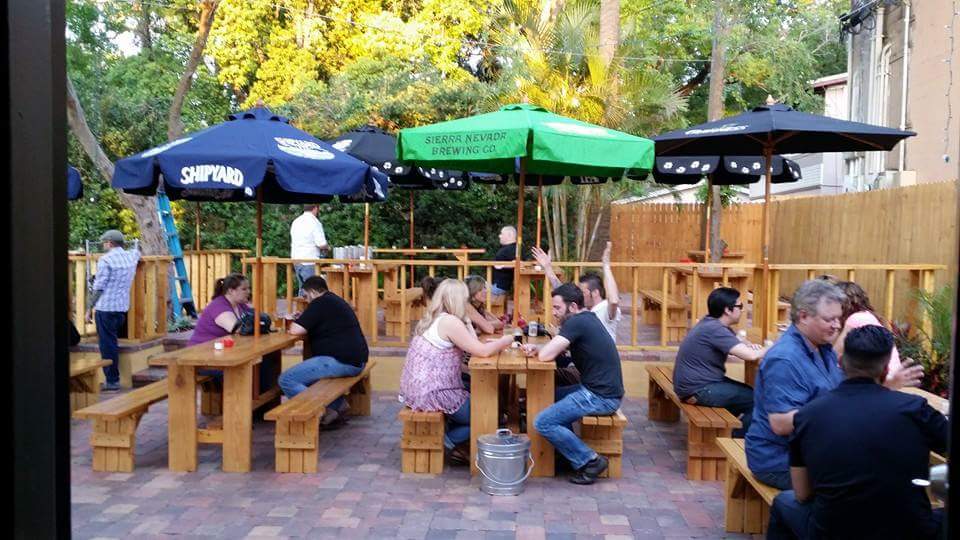 More Orlando Main Street District date night ideas:
All images by Arlene Laboy unless otherwise noted
Feature image mural artist: Joseph Starkweather