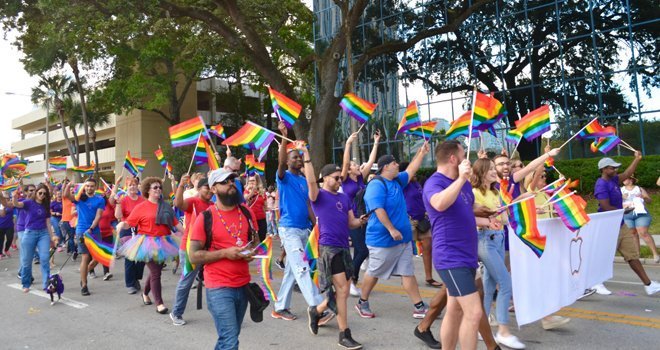 Strong, welcoming, resilient…these words all come to mind when I think of Orlando and its amazing, diverse community. We have faced incredible challenges as a city over the past several years, but despite those setbacks, we've proven relentless in remaining strong and unified.
Now, it's time to come together again and stand united for a celebration of love in all its forms at the annual Orlando Come Out With Pride festival on October 14, 2017.
This annual event is a lively celebration and show of support for the LGBTQ+ community with a mission to raise awareness and fight for making a difference in the local community. It also corresponds with National Gay and Lesbian History Month and National Coming Out Day (October 11).
This year's festival features a host of events, including the daylong festival and 4pm parade around Orlando, live entertainment, a dancing zone, opportunities to take action and get involved with impactful organizations, food and drink, and more.
Whether you're a member of the LGBTQ+ community or an ally, Pride is the perfect place to come together and make a difference. And its importance has only grown since the Pulse nightclub tragedy.
In honor and remembrance of those who lost their lives at Pulse, this year's theme is #KeepDancingOrlando. Dancing and music will be a huge part of this year's festival, and you can show off your own moves at the #KeepDancingOrlando dance zone along E. Central Blvd.
Let's come together and keep on dancing!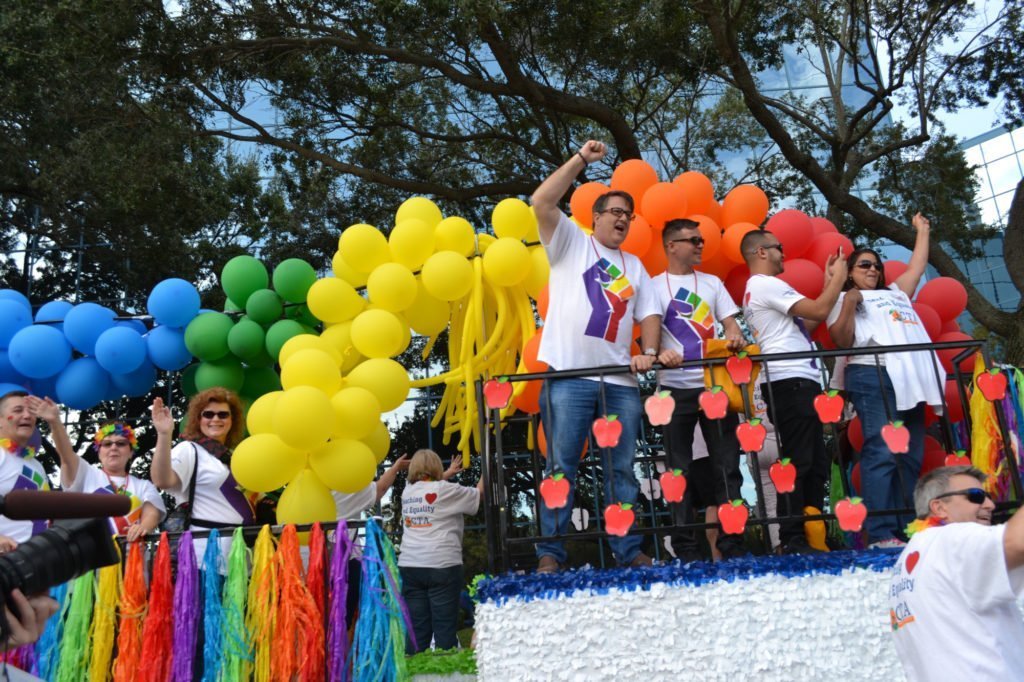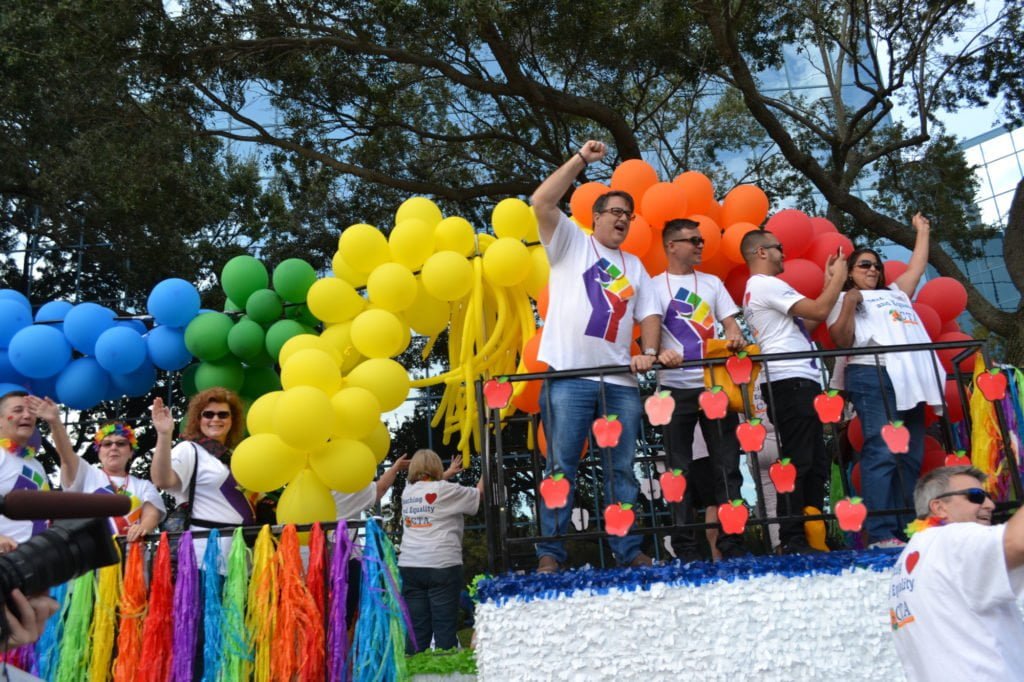 EVENTS
Pride Launch Party
Thursday, October 12, 6:30-10pm
The Veranda
The countdown to Pride Weekend ramps up with energetic performances in a dazzling social setting that's not to be missed.
FREE (VIP tickets available for $35)
Pride on Church Street
Friday, October 13, 8-11:30pm
Hamburger Mary's Orlando
Get ready to party as Hamburger Mary's Orlando transforms Church Street into the biggest block party in town!
FREE
Big Gay Brunch
Saturday, October 14, 12-3pm
The Abbey
The Big Gay Brunch, presented by Orlando Immunology Center, features an amazing brunch spread, bottomless mimosas, Tito's Bloody Marys, DJs and live performances. Eat, Drink and Come Out With Pride!
$45
Come Out With Pride Festival
Saturday, October 14, 12-10pm
Lake Eola Park
Join LGBTQ+ community members and allies as we come together for an unforgettable daylong festival! Gather your friends to watch The Most Colorful Parade at 4pm and be sure to visit more than 100 vendors at the Pride Marketplace and SponsorWalk between noon and 7pm. The event is FREE and open to the public, with VIP tickets for sale featuring exclusive opportunities throughout the day.
FREE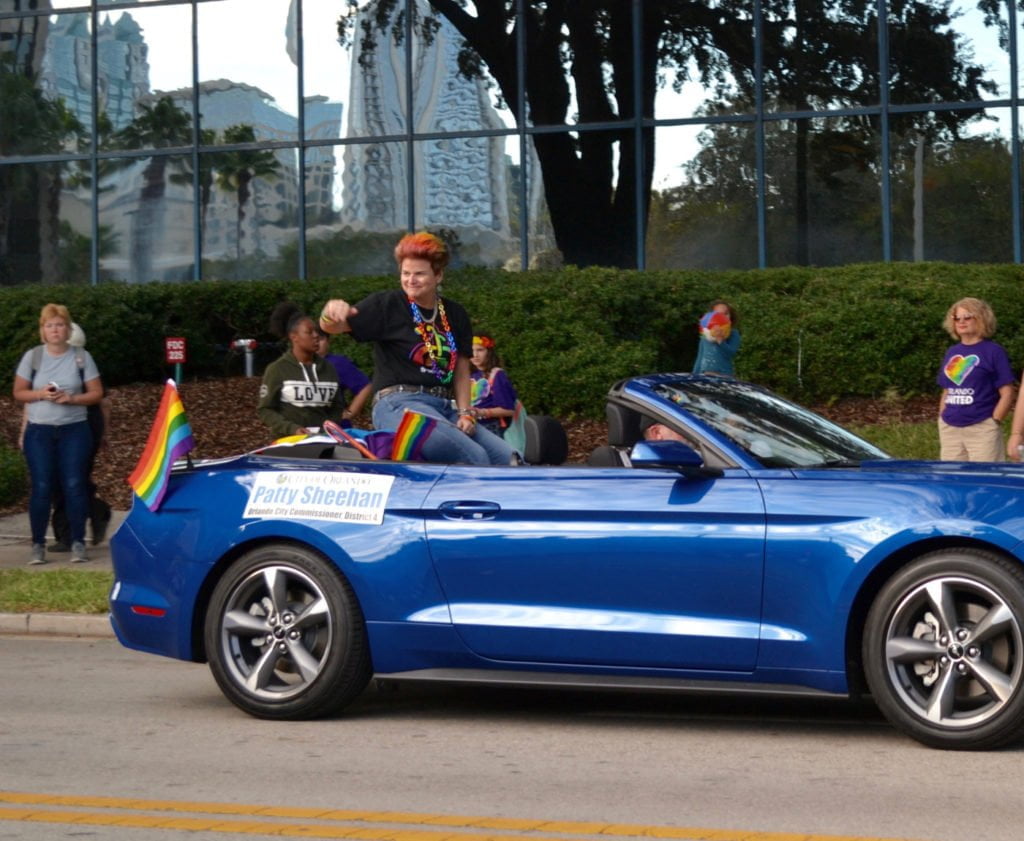 DETAILS
What: Orlando Come Out With Pride 2017
Where: Lake Eola Park
When: Saturday, October 14, 2017, 12-10pm
Cost: FREE, except for special ticketed events; VIP tickets available
VIP tickets are available for $85-$105 prior to the event ($95-$115 day of). The VIP experience is sponsored by Tito's and includes access to the air-conditioned tent, an open bar (2:00pm – 9:00pm), delicious light bites (1:00pm – 7:00pm), and a Glam Bar so that guests can get glittered up before enjoying the photo booth. You can also enjoy prime seating in the grandstands during the parade.
For more details, visit comeoutwithpride.com and facebook.com/comeoutwithpride.
Images by Arlene Laboy, @wanderwithred