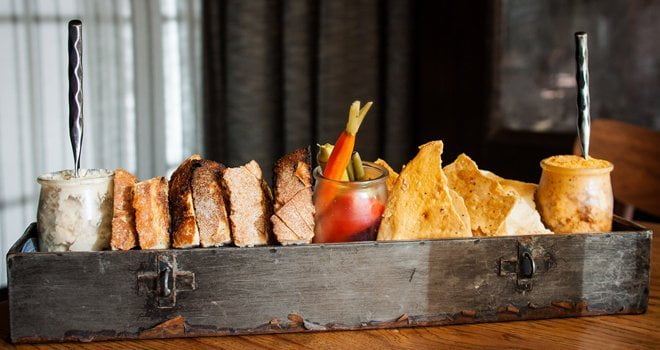 Written by Kristen Manieri and Stephanie Patterson
It's hard to resist the siren call of a new restaurant opening in Orlando, further fueled by star-struck reviews from friends and delectable images littering your Instagram feed. We love the constant evolution of our local food scene, but the steady stream of openings makes it difficult for any food lover to keep up, let alone visit them all. Temporarily ditch the pursuit of the new and plan date night at one of these Orlando restaurants where new menus and chefs are infusing new life into tried and true favorites.
8000 Via Dellagio Way, Orlando
407-872-2640; urbain40.com
Urbain 40 didn't need to hire one of Orlando's best chefs. This sleek brasserie had been winning all sorts of accolades since it opened in 2015 with Chef Jean-Stephane Poinard setting it on a winning trajectory. Nevertheless, we were thrilled to learn that Chef Tim Keating, formerly of Disney's Flying Fish Cafe, had said "bonjour" to this polished Dr. Phillips restaurant earlier this year.
While the menu is still decidedly French, Keating's influence has internationalized the fare. The addition of Shrimp Lo Mein, for example, seems like an odd step but it works! It was one of the best things we sampled when Chef Keating treated us to a tasting earlier this summer.
Along with new dinner additions, the restaurant recently announced the return of lunch service, served daily from 11am-3pm. Menu options include the Margerita Panini with fresh mozzarella, Pan-Roasted Faroe Island Salmon, and Mussels A La Flammande, an old favorite. Whether you've never been to Urbain 40 or perhaps it's been a while, we suggest you pay a visit soon to check out the new menu and say hello to the new captain of the kitchen.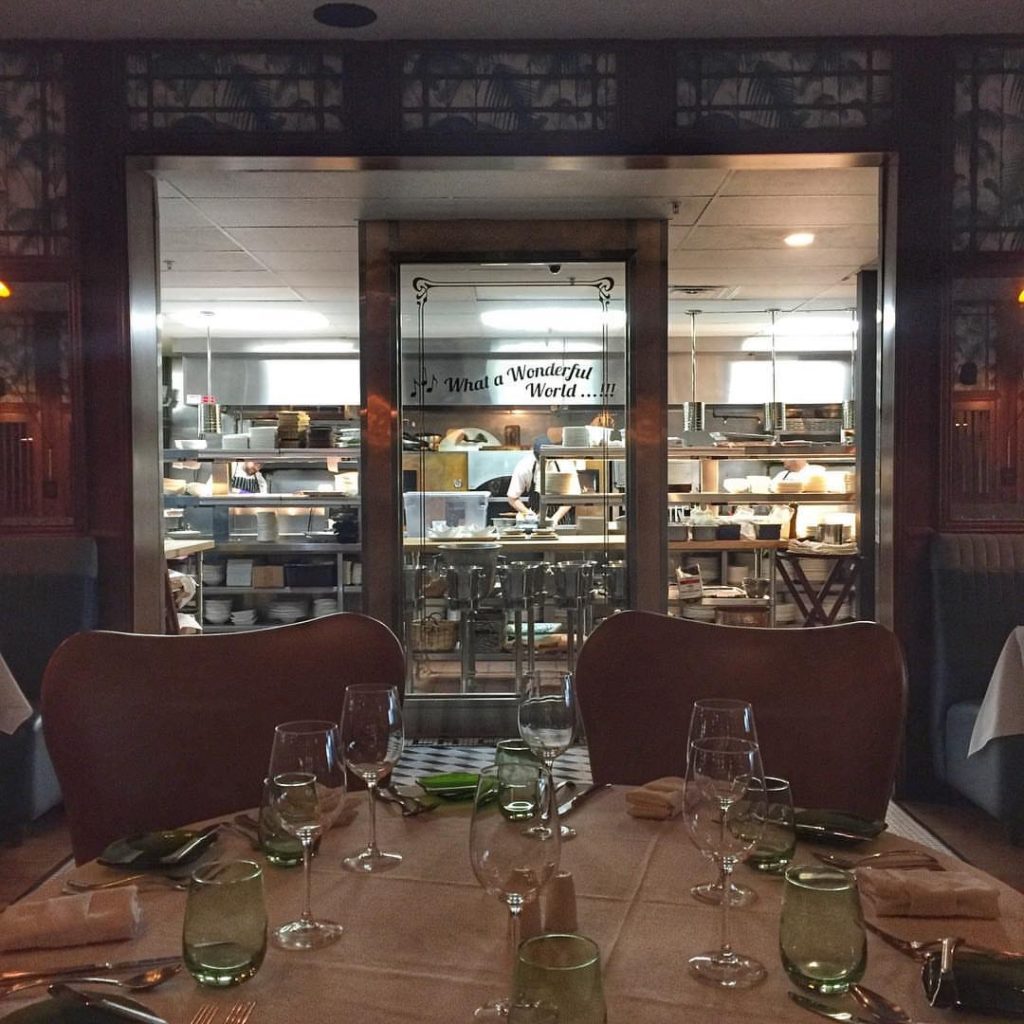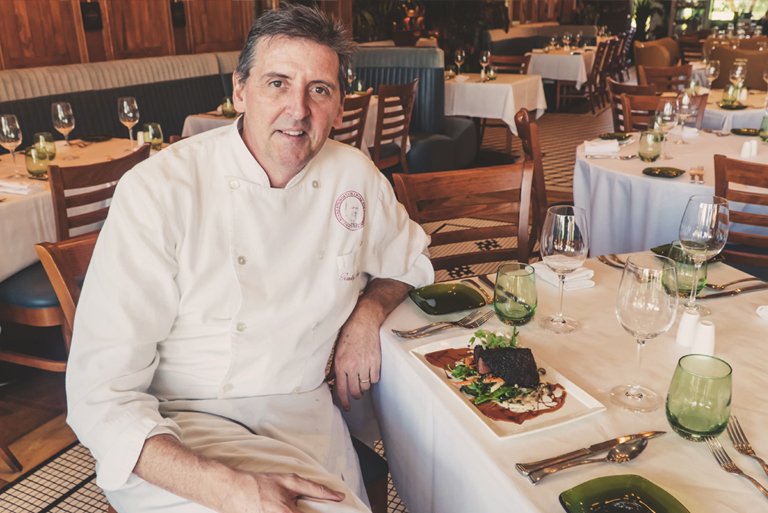 4012 Central Florida Pkwy, Orlando (The Ritz-Carlton Orlando, Grande Lakes)
407-393-4422; ritzcarlton.com
A standout hotel dining option located at the Ritz-Carlton Orlando, Grande Lakes, Highball & Harvest has been a hit since opening its doors in 2014. Now, the elevated dining experience continues to impress with the addition of Chef Scott Pizzo to the culinary team.
With titles such as Executive Chef at The Ravenous Pig and Chef de Cuisine at Cask & Larder on his resume, it's no surprise that Pizzo's re-imagining of the restaurant's menu is a finger-licking-good success. The menu, which rotates seasonally, is comprised of inventive cocktails and Southern, farm-fresh fare, much of which utilizes ingredients from the resort's on-site farm.
After receiving an invitation to dine at the restaurant and sample the new offerings, I was impressed with the whole experience: well-versed and friendly servers (thank you Hunter and Robbie), savory food, and an upscale yet casual atmosphere. I thoroughly enjoyed the Chicken and the Egg ($32), one of several new additions. And, of course, you won't want to miss the infamous and interactive desserts like baby donuts ($12; injected with Nutella via a toothpaste-like tube) and a key lime tart ($10) infused with subtle watermelon flavor. The prices are steep, but the portion sizes are huge and leftovers reheat well.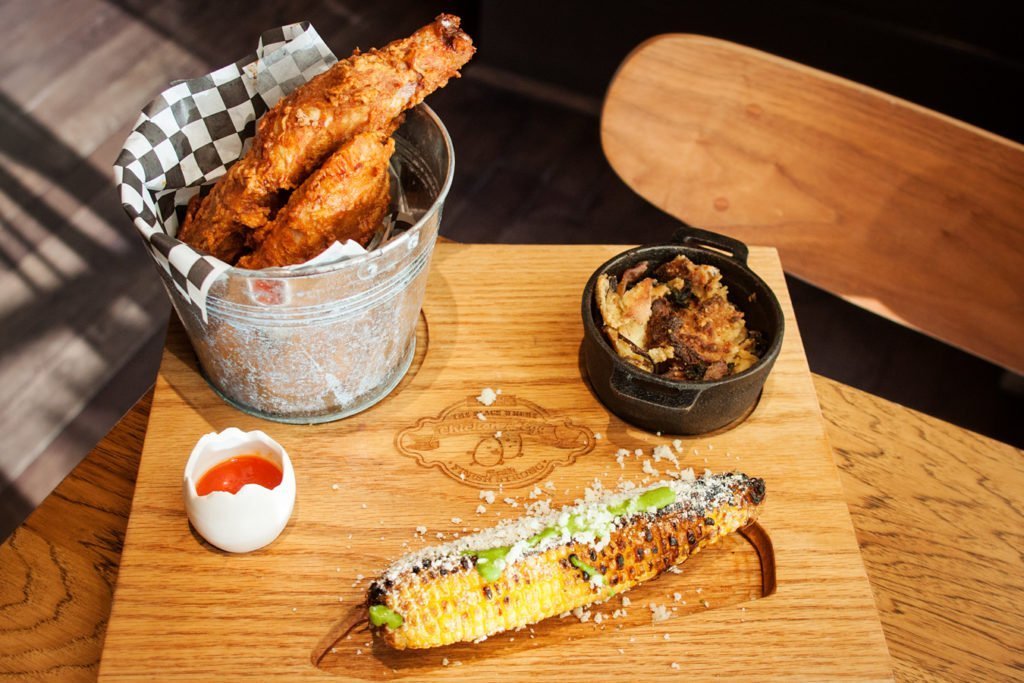 4201 S Orange Ave, Orlando
407-866-0468; facebook.com/TheWaterFrontOrlando
You're in for a surprise – and a real treat – dining at The Waterfront Orlando (formerly Julie's Waterfront), which is proof that first impressions aren't always everything. Judging by outward appearances alone, the simple grey and red structure housing this lakefront eatery likely won't impress. Inside, you'll find a friendly divey atmosphere with simple furnishings (although a few upgrades have been made). The menu, however, has been completely revamped, thanks to a team of new owners and chefs, and will have you desperate for a return visit.
During a recent outing, a fellow food writer and I gobbled up as much of the menu as our stomachs would allow: crab cake sliders ($12), seared ahi tuna ($14), the Waterfront burger ($13), pan roasted catfish ($15.50), and both the chocolate peanut butter pie ($6) and key lime bread pudding ($6) for dessert.
The clever flavor combinations and surprisingly photogenic food presentation made for a meal to remember, especially the crab cakes, signature burger, and bread pudding. Don't let the understated appearance fool you – this restaurant is a casual date night gem worth revisiting.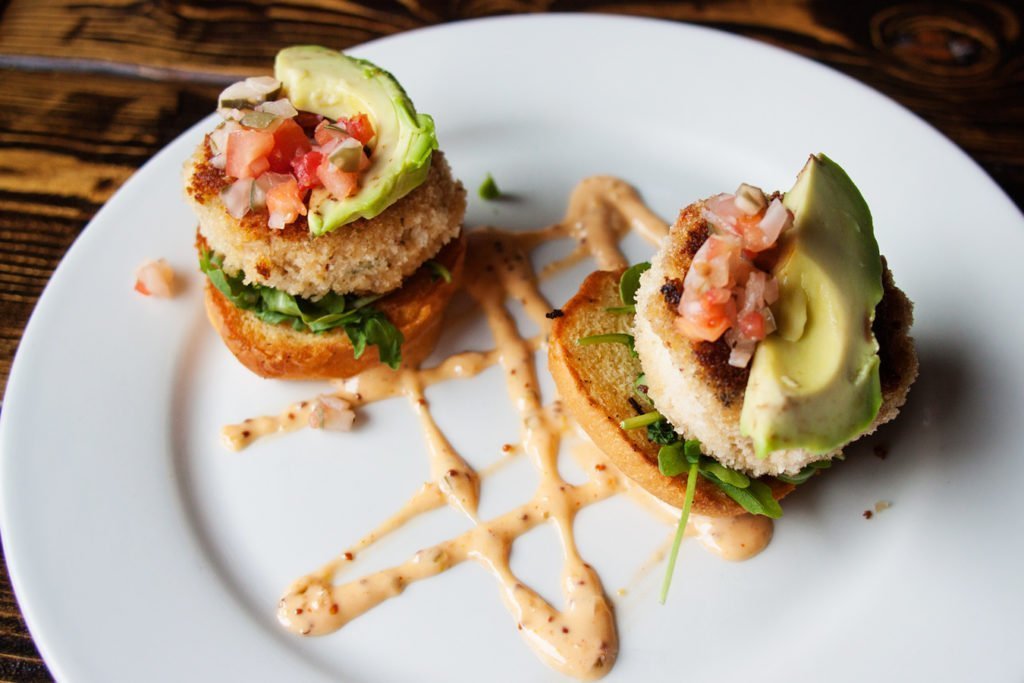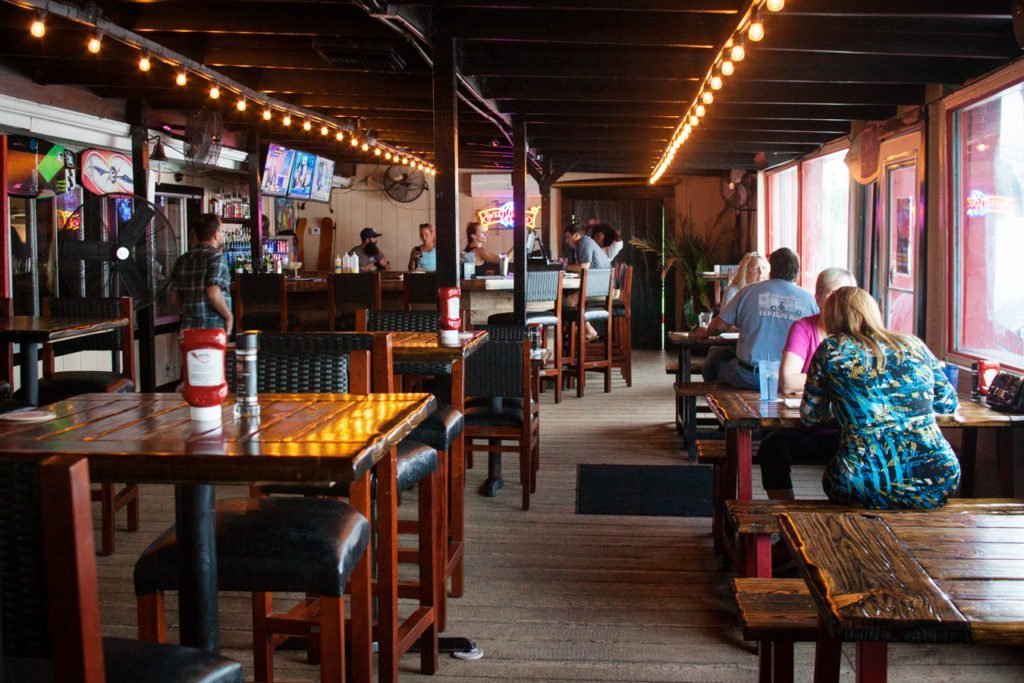 1103 N Mills Ave, Orlando
407-237-0606; eathawkers.com
Foodies in the know are already well aware of Hawker's, a go-to Asian street food restaurant located in Orlando's Mills 50 District and beloved by many loyal fans. But the budget-friendly eatery has more to offer than an affordable bite. The culinary team is constantly striving to push the envelope and test the limits, as evidenced by the handful of new menu additions for the season.
While you'll still find your old favorites (like the must-try pad Thai) on the menu, several new creative and quirkily named infusions are now on offer. I had the chance to sample several of the seven new items during a recent media event and loved hearing the story behind each dish's inspiration and creation. While not every dish knocked it out of the park for me, the majority of the dishes were fun, delicious, creative and memorable.
Favorites included the cilantro-heavy tiger salad ($8; poached octopus, cilantro, carrots, green onions, celery, cucumber), crispy chicken skin skewers, which struck a perfect balance of spicy and smoky ($5), the crisp 'nam-nom rolls ($6.50; chilled rice wrap, crunchy spring roll, chicken sausage, lettuce, cucumber), and Singapore 'chili' crab ($9.50; soft-shell crab, house-made chili garlic sauce, bao).