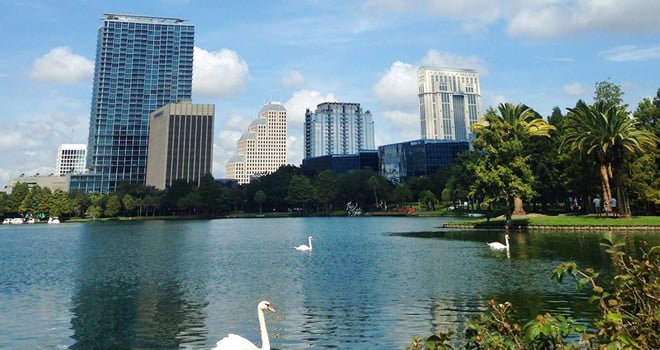 Hurricane Irma may have passed, but many of us in Orlando and Central Florida are still picking up the pieces. Residents are still without power, trees are down, roads are flooded, and cleanup is just beginning.
Despite the damage, countless local businesses stepped up to support those in need before Irma's arrival, and continue to do so now that the storm has passed. Neighbors are out helping neighbors. First responders, utility workers, police, hospitality workers, local media, and many more are working hard to keep us safe, informed, and comfortable while we slowly return to some sense of normalcy.
We're thankful for this amazing city we call home, and even more thankful to know that our friends, neighbors, and community are safe. Our hearts go out to all of those affected, as well as those still reeling from Hurricane Harvey.
In lieu of our usual weekly best bets post, this week we're sharing information on what local businesses and restaurants are open, how you can help, and a list of this week's event picks if you need a break from cleanup.
We will be updating this post throughout the week with more details. Please include your additions in the comments.
WHAT'S OPEN
The Winter Park Public Library is open today (September 12) until 9pm. Enjoy cool air, outlets to charge up your phone, and free wifi, even if you don't have a library card.
The iHeartRadio building in Maitland will be offering free food, water, and charging stations Tuesday from 1-6pm. You may also bring along unneeded hurricane supplies to be donated to those in need.
All open YMCA of Central Florida locations are open to the public if you're in need of a hot shower, A/C, and somewhere to charge your electronics. Follow their Facebook page for updates on additional openings. As of now, the following locations are open:
BREVARD COUNTY
Suntree YMCA (6300 N. Wickham Rd., Suite 114)
Titusville YMCA (2400 Harrison St.)
ORANGE COUNTY
Avalon Park YMCA (12001 Avalon Lake Dr., Suite M-P)
Aquatic Center YMCA (8422 International Drive)
Blanchard Park YMCA (10501 J. Blanchard Trail, enter on Rouse Rd.; pool closed)
Dr. P. Phillips YMCA (7000 Dr. Phillips Blvd)
Winter Park YMCA (1201 N. Lakemont Ave.; open at 3 p.m.)
SEMINOLE COUNTY
J. Douglas Williams YMCA (665 Longwood-Lake Mary Road; pool closed)
If you are without power and need a place to get some work done, Macbeth Studio is opening their doors from 9am-5pm Wednesday-Friday. The studio has AC, high-speed wifi, a 20-outlet power strip, coffee, water, couches, and is a short walk away from several restaurants. Details here.
The Orlando Science Center is now open to the public. On Wednesday and Thursday, they will be offering Break Camp day camp activities for kids (grades K-6) while schools remain closed.
The Orlando Museum of Art is open (discounted admission to the galleries is being offered Wednesday) and has free wifi. Two new exhibitions will be opening Friday night.
The IKEA store in Orlando is offering a 15% discount to customers recovering from Hurricane Irma. You can find more details in this Orlando Weekly post.
Lauren Delgado of the Orlando Sentinel has compiled a list of restaurants that are open as of yesterday (September 11).
Bungalower has also published a list of restaurants that are open, in addition to important information on power outages, garage parking, and more. You can read that post here.
More places to eat and drink:
Foxtail Coffee – Winter Park location opens at 6am, Downtown location opens September 13 at 7am
Valkyrie Doughnuts – opens at 7am **cash only** (phone chargers available, no internet)
Swine & Sons – opens at 10am (free wifi)
The COOP – kids eat FREE September 12 with the purchase of a regular meal
Peterbrooke Chocolatier Winter Park – opens at 10am
The Parkview – opens at 11am
Tapa Toro – opens at 11am
Teak Neighborhood Grill – Orlando and Maitland locations open at 11am
Chroma Modern Bar + Kitchen – opens at 11am
Orange County Brewers – opens at 11am
Oh My Gyro – opens at 11am, **cash only**
Dexter's – Thorton Park, Lake Mary, and Winter Park locations open at 11am
Hunger Street Tacos – opens at 11am
Hollerbach's Willowtree Cafe – opens at 11am
BRIO Tuscan Grille – Winter Park Village and Mall of Millenia locations open at 11am, limited menu
Tom + Chee – opens at 11am (10% off $10 if you check in on Facebook)
Seito Sushi Baldwin Park – opens at 11:30am, Sand Lake location opens at 5pm
Umi Japanese Restaurant – opens at 11:30am (extra outlets and extension cords available for charging phones and laptops)
Ten 10 Brewing Company – opens at 11:30am
Emeril's Tchoup Chop – opens at 11:30am, limited menu
BRAVO – Dellagio Town Center location opens at 11:30am, limited menu
Dead Lizard Brewing Company – opens at noon
Reyes Mezcaleria – open for lunch and dinner
Broken Cauldron Taproom & Brewery – opens at 3pm
Canvas – bar opens at 3pm daily, dinner beginning at 5pm
Mesa 21 – Ivanhoe location opens at 4pm
SLATE – Opens at 4pm
DoveCote – bar opens at 4pm, dinner beginning at 5:30pm
Luma on Park – bar opens at 4pm, dinner beginning at 5:30pm
FishBones Orlando – happy hour at 4:30pm, dinner beginning at 5pm
The Smiling Bison – opens at 5pm
The Osprey Tavern – opens at 5pm
Soco Thornton Park – opens at 5pm
Black Rooster Taqueria – open for dinner at 5pm
Shari Sushi Lounge – opens at 5pm
Luke's Kitchen and Bar – opens at 5pm, limited menu
TR Fire Grill – opens at 5pm
Millenia 106 – opens at 5pm
Charley's Steak House – International Drive and Celebration locations open at 5pm
Vito's Chop House – opens at 5pm
Johnnie's Hideaway – opens at 5pm
Highball & Harvest – opens for dinner at 5:30pm
Prato – opens Tuesday for dinner at 5:30pm
Bowigens Beer Company – opens at 3pm
Mango's Tropical Cafe Orlando – opens at 6pm
Tasty Takeover in the Milk District – Tuesday at 6:30pm (details)
The Tennessee Truffle – opens September 13 at 9am for breakfast, lunch, and dinner
MoonFish – opens *Wednesday* at 5pm for dinner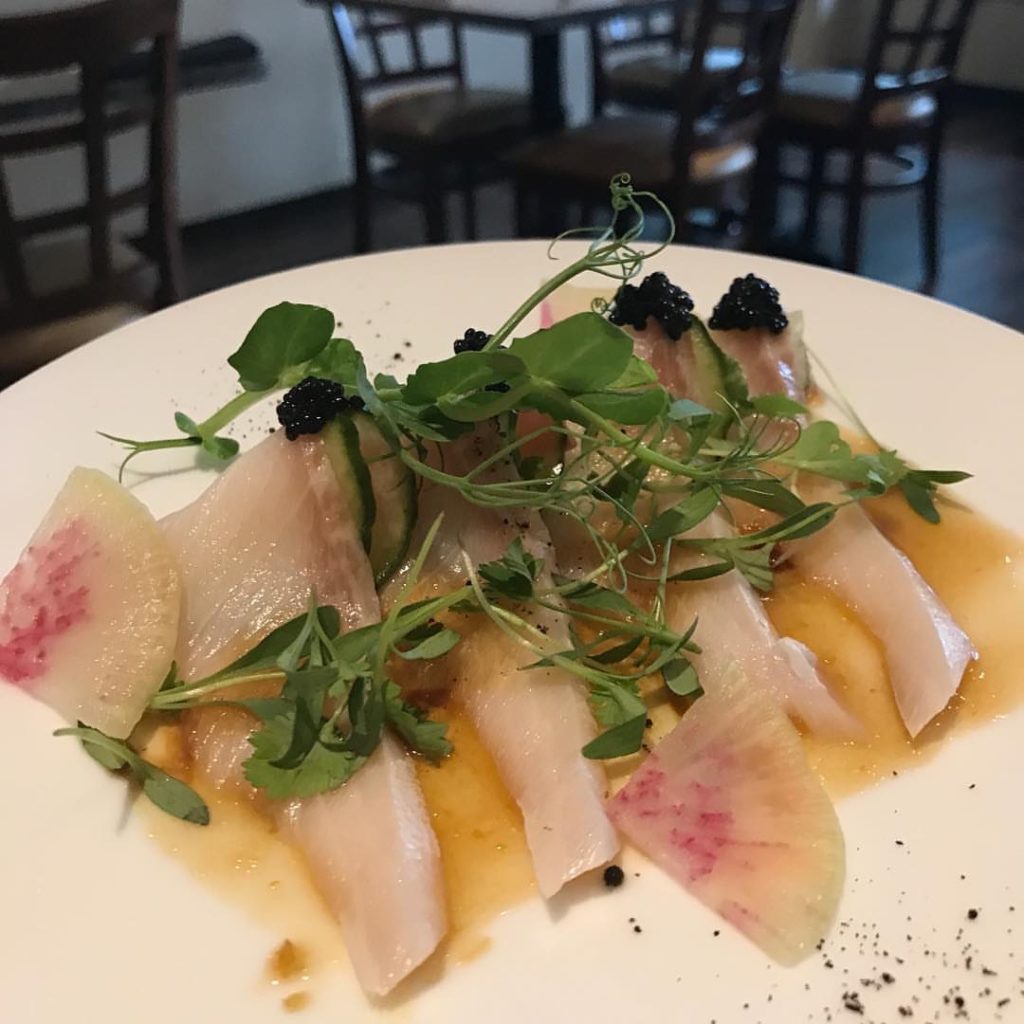 HOW TO HELP
Donate
If you'd like to make a donation to help those affected by the hurricane, here are a few options to consider:
Volunteer
For anyone wishing to assist with disaster relief, Volunteer Florida has a list of organizations in need of donations and volunteer services.
The Second Harvest Food Bank of Central Florida is in need of volunteers and has opportunities available September 13, 15, and 19th. Sign up online HERE.
Other Ways to Help
Support a local business by dining and shopping local.
Help your fellow Orlandoans and neighbors with clean up.
Take your leftover hurricane food and supplies to your local food bank or shelter.
Dine at Tijuana Flats (all locations) September 15-17, 2017. They will be donating 10% of profits to Hurricane Irma relief efforts.
Dine at Cameron Mitchells restaurants on Monday, September 18, 2017. The company will be donating all profits on September 18 to the American Red Cross to assist with Hurricane Harvey and Hurricane Irma relief. Additionally, for every $100 you donate to the American Red Cross on September 18, you'll receive a $25 Cameron Mitchell Restaurants' gift card. Full details here.
Plan a vacation to an affected area. You can support the affected destinations by continuing to travel once it's safe to do so.
Thank your local first responders, police officers, medical workers, emergency workers, non-profit organizations, hospitality professionals, businesses, and anyone assisting our local community.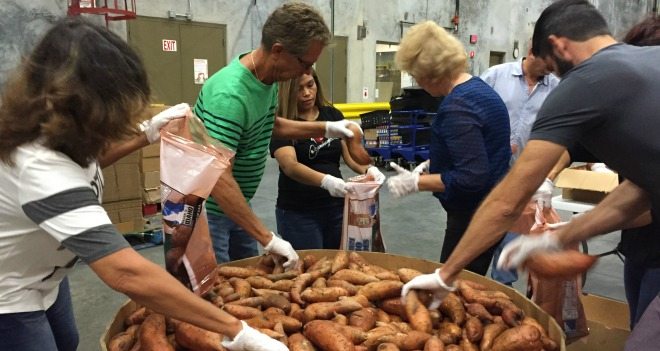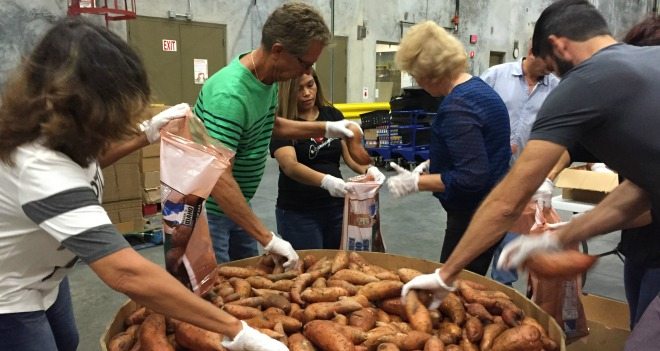 LOCAL EVENTS
If you're feeling ready to return to normalcy later this week, here are a few events happening around Orlando.
WEDNESDAY
Wine Educational and Tasting Class
Wednesday, September 13, 5:30pm-7pm
M Bar
$40
Fairwinds Broadway in Orlando Presents The Kind and I at Dr. Phillips Center for the Performing Arts
September 13-17
Dr. Phillips Center
$34.25 and up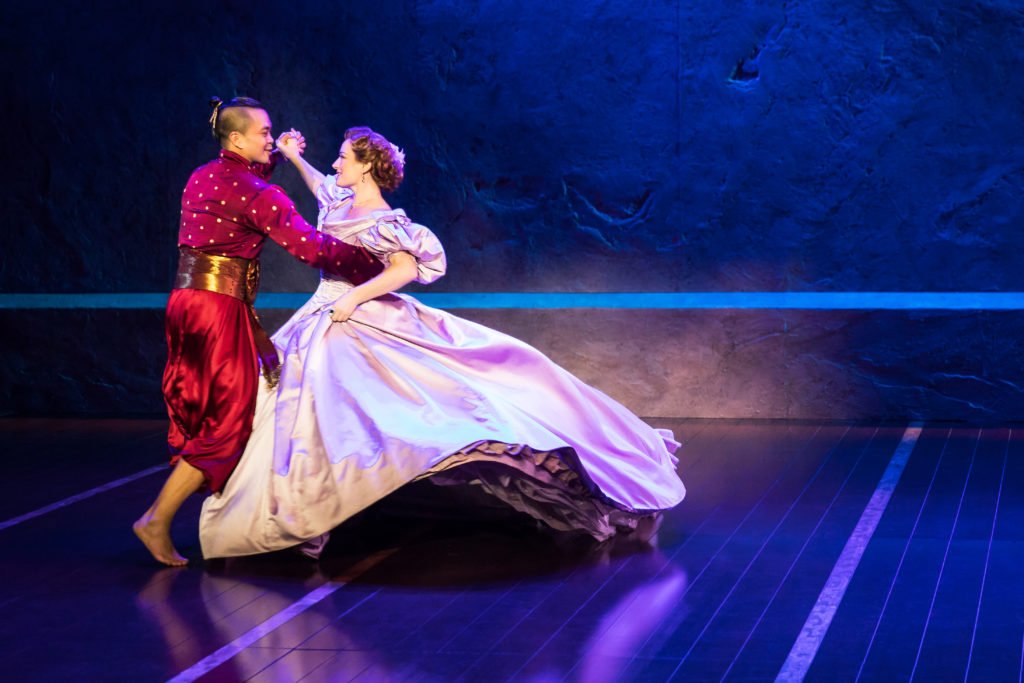 THURSDAY
Alive After Five in Historic Downtown Sanford
Thursday, September 14, 5pm-8pm
Historic Downtown Sanford
FREE Admission
Thornton 2nd Thursday Wine and Art Walk in Thornton Park
Thursday, September 14, 6:30pm-9:30pm
Thornton Park
$15
BASE Orlando – Around the World
Thursday, September 14, 8pm-11:59pm
DRIP
$10-$50
The Courtesy's 5 Year Anniversary Party
Thursday, September 14, 8pm-2am
The Courtesy Bar
FREE Admission
FRIDAY
Update: Our Do Good Date Night event originally scheduled for September 15 has been rescheduled to September 22 due to Hurricane Irma.
Ocoee Food Trucks and Movie in the Park (Beauty and the Beast)
Friday, September 15, 6-9pm
Lakefront Park & Gazebo
FREE Admission (Menu prices vary)
Halloween Horror Nights
September 15 – November 4 (Select Nights)
Universal Orlando
$59.99 and up
Show Some Local Love
September 15-18
Audubon Park Garden District
Support your favorite local APGD shops and businesses affected by Hurricane Irma and enjoy specials throughout the district!
FREE Admission
SATURDAY
Battle of the Bands 5K
Saturday, September 16, 7:30am
Lake Concord Park
$33-$38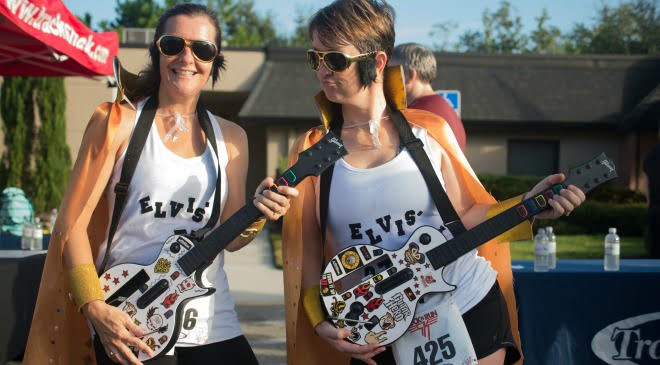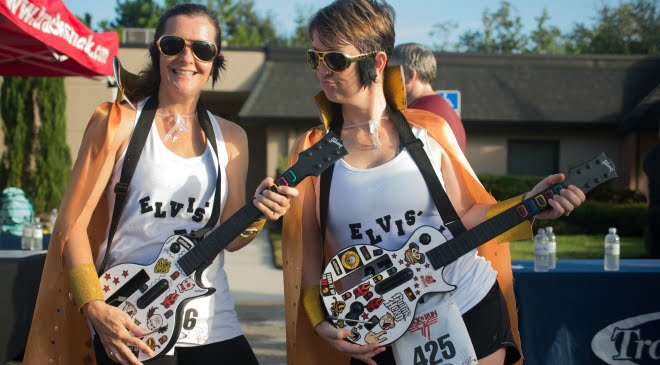 Orlandough VEGAN Pop-up
Saturday, September 16, 9:30am – 12pm
The District Market at Mills 50
FREE Admission
Hurricane Sale of the Century
Saturday, September 16, 10am-2pm
Orlando Shirts
Coffee, doughnuts, mimosas, free stickers, and 20% off everything in the store
FREE Admission
Local Seafood, Craft Beer and Wine Festival
Saturday, September 16, 12-4pm
East End Market
FREE Admission
Cheese for Charity Mac'n Cheese Cookoff
Saturday, September 16, 12pm-10pm
Dead Lizard Brewing Company
$5-$10 suggested donation to Second Harvest when you register
House of Blues 20th Anniversary Local Brews Local Grooves
Saturday, September 16, 4pm
House of Blues
$11 and up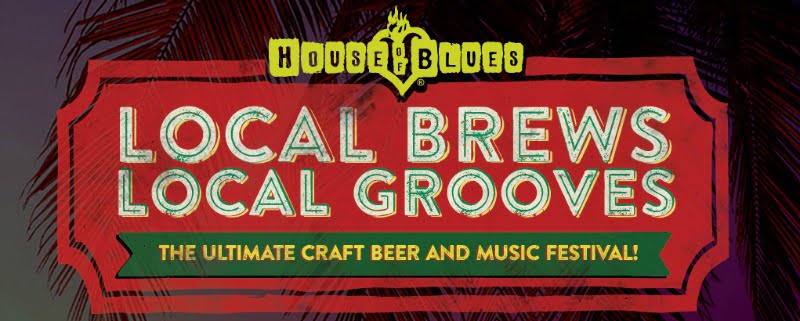 Swirlery's 2 Year Anniversary
Saturday, September 16, 4pm-1am
Swirlery Wine Bar
$25
The Dinner Party Project 3-Year Party
Saturday, September 16, 6:30-9:30pm
Venue 1902
$80-$100
Night Hike at Central Florida Zoo
Saturday, September 16, 7:30pm-10pm
Central Florida Zoo
$20-$25
Learn to Curl Curling Open House
Saturday, September 16, 10pm-1am (public skating session beforehand from 7-9:45pm)
RDV Sportsplex Ice Den
$10
Playalinda Brewing Co. Brix Project Anniversary Party
September 16-17
Playalinda Brewing Company
FREE Admission
11th Annual Oktoberfest Celebration
September 16-17
Orlando Brewing
FREE Admission (Menu prices vary)
SUNDAY
Sanford Jazz Ensemble Fall Concert
Sunday, September 17, 3pm
Wayne Densch Performing Arts Center
$17.50
29th Season Gala
Sunday, September 17, 5pm
Orlando Shakespeare Theater
$150 and up
Continuing…
You Can't Take It With You
Now thru Sep 23 (Select Dates)
Melon Patch Theatre, Leesburg
$18
Man of La Mancha
Now thru October 8
Margeson Theater
$18 and up
Epcot International Food and Wine Festival
Now thru November 13
Epcot
Included with General Admission
Visit Orlando's Magical Dining Month
Now thru October 1
Various participating restaurants
$35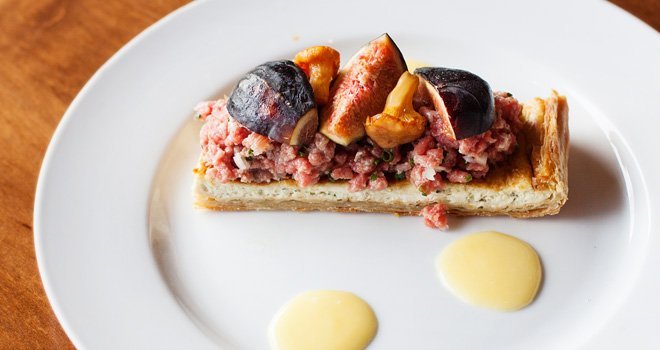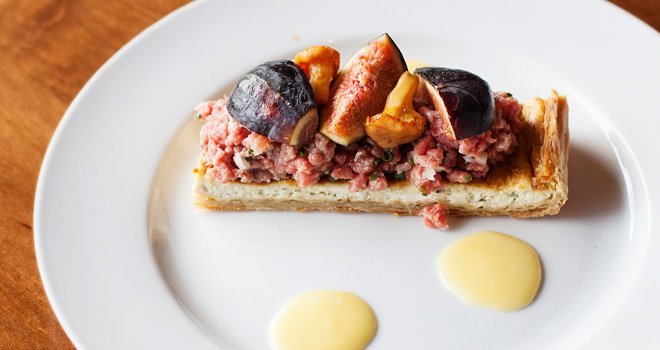 A look ahead…
9/19: Rooftop Yoga Sunrise
9/20: Bioluminescence Paddle and a Pint
9/20: Cooking for Two at Home with Chef Warren: Ten Meals in Ten Minutes
9/20: Farm to Table Dinner at North Quarter Tavern
9/20: New Zealand Wine Dinner at Santiago's Bodega (Altamonte Springs)
9/20: Grand Marnier Cocktail Pairing Dinner at DoveCote
9/21: Velvet Sessions featuring Extreme at Hard Rock Hotel Orlando
9/22: Do Good Date Night at Second Harvest Food Bank of Central Florida (rescheduled from September 15)
9/23: An Evening of Magic at Christner's Prime Steak & Lobster
9/23: Autumn Antics: An Improv Comedy Show
9/23: Orlando Burger Battle at Ace Café Orlando
9/29: Epic Double Date at Celebration Golf Club
9/30: Artlando at Loch Haven Cultural Park
10/6: Booktoberfest 2017 at the Orlando Public Library
10/7: Woodstock Winter Park at Mead Botanical Garden