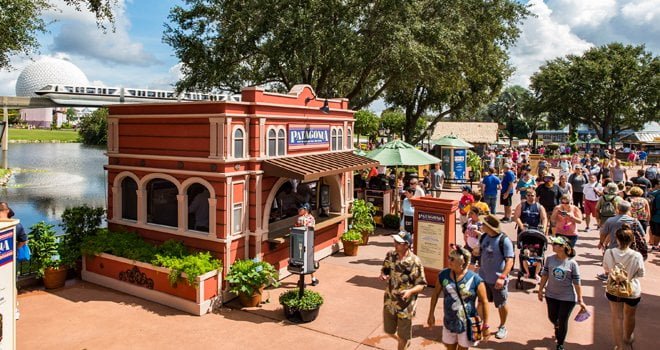 Now in its 22nd year, Epcot's Food & Wine Festival has returned for 75 days of foodie fun from August 31 to November 13, 2017. This year, there are bites and beverages to savor from over 35 marketplaces located throughout the World Showcase.
Whether this year will be your first visit or you've made the festival an annual tradition, there's no doubt that attending requires a little advance planning (especially in the budget department) and preparation.
To help you tackle this culinary celebration the right way, we reached out to our readers on social media for insider tips and helpful information. Here, we've compiled our favorite reader-submitted tips to help you do date night at the Epcot Food & Wine Festival like a true pro.
Buy a Food and Wine Gift Card
"Buy a F&W gift card first thing! Then spend money from the gift card. This is the best way to control how much you spend throughout the day. My husband and I put $100/each and enjoy everything we want staying on the budget."
Vero B. on Facebook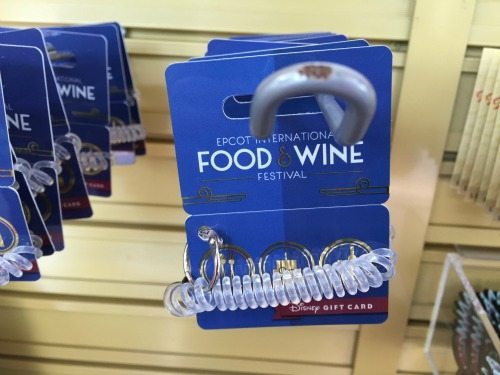 Check out the Menus Before You Visit
"Look at the menus online and come with a plan! I am a season passholder and even though I go multiple times I still make a list. That way I will spend a little bit of money each time, rather than a bunch all at once. This is also a great idea if you are only going one day. That way you know how much money to expect and you don't miss out on your favorites!"
@lovecentralfl on Instagram
"Look at the menus beforehand and get an idea of what you want so you don't waste your time looking at menus in the park."
Shannon M. on Facebook
PS–Pam W. suggests checking out the menus while you're in line for Soarin' – great way to pass the time!
TIP: You can check out the menus for each booth online before visiting to create your food and drink game plan. Disney Food Blog also has an excellent guide with menu prices included.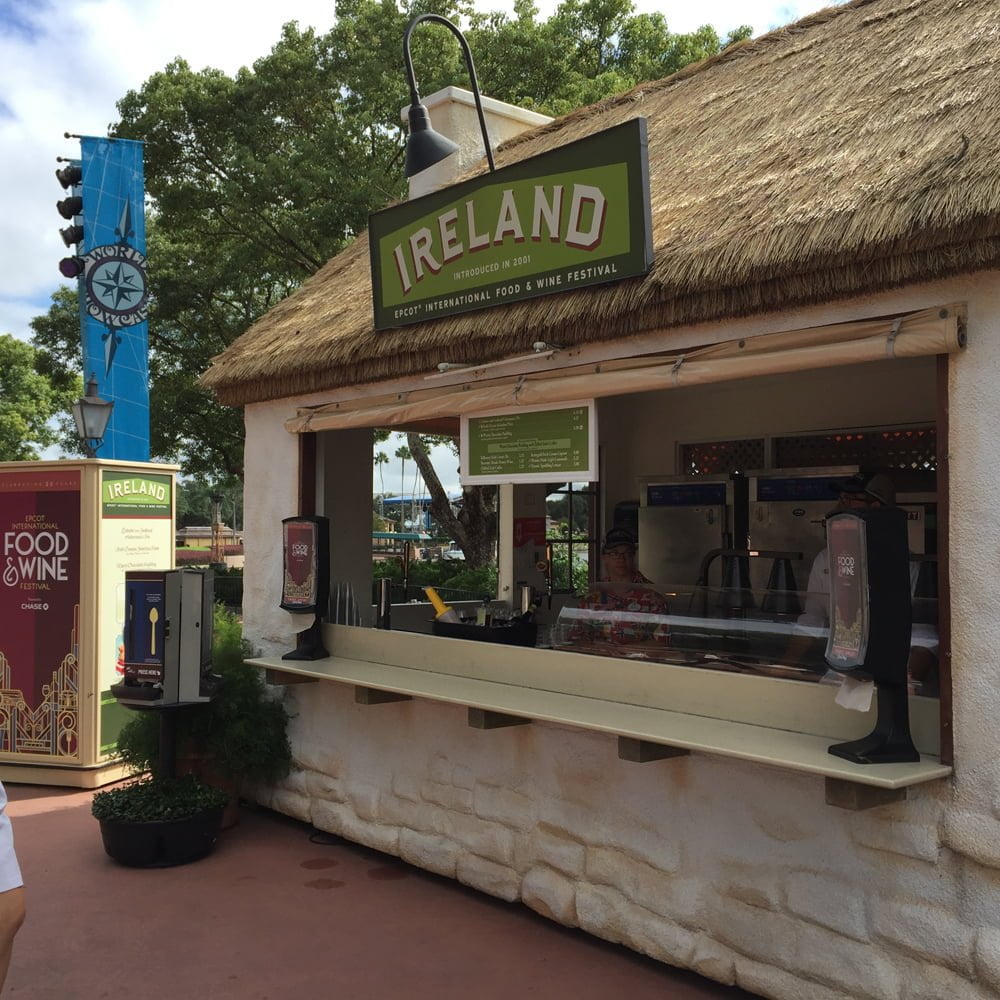 Visit at the Right Time
"Try going early in the day and, if possible, on a weekday. It will mean less crowds, less heat, and more fun. "
Shannon M. on Facebook
Attend the Concerts
"I also plan out the concerts. That way I don't miss my favorites! Some great bands come to perform. I highly recommend seeing Boyz II Men. They do such a great performance. Also, a lot of the performers will do different songs at each show, so if you really love a group, go twice! Get food/drink off your list for dinner, then listen to the concert = perfect weeknight date night! I feel like everyone focuses on the food, but the concerts are so intimate and fun! For the more popular concerts though you must get there early and wait in line or you won't get a seat!"
@lovecentralfl on Instagram
TIP: A full list of this year's performances is available online.
Divide and Conquer Food with a Friend
"Eat with a buddy and share plates so you can try more. If you really like something then go for seconds!"
@lgiancone on Instagram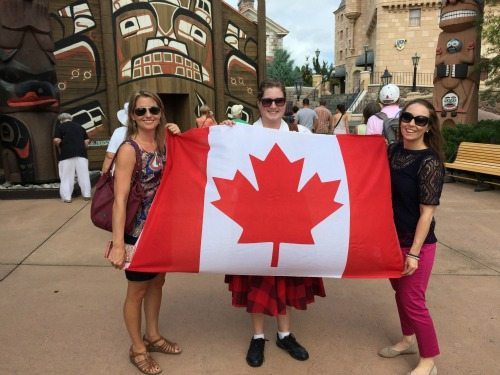 Alternate Food and Drink
"Use the Epcot F&W passport to get a general idea of what each country has. Alternate between food and drink at each country because it will add up quick!"
@pbs.fl on Instagram
Purchase the Tasting Sampler
"If you plan on going several times, and if they have it this year, the Festival Tasting Sampler package is awesome! The coupons are good for almost all food and drink and it for sure ends up saving you money."
@abby.relocated on Instagram
TIP: The Tasting Sampler is $65/person (this is on top of theme park admission) and includes 8 vouchers redeemable for your choice of food or drink items at the global marketplace locations (exclusions are listed on the voucher) along with a commemorative pin. Get all the details here.
Check for Additional Lines
"If you see a long line, check to see if that particular booth has a line in the other side! Some of them have entries on both ends, but people just see the line and assume they have to get in it."
@shoreline_paintery on Instagram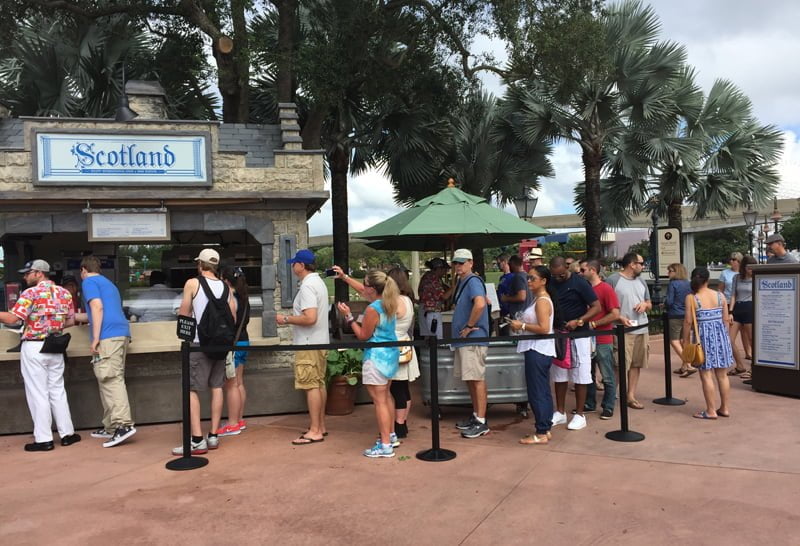 HYDRATE!
"Stay hydrated (bring your own water)."
@alexis.world on Instagram
Purchase Full-Sized Drinks for the Best Value
"Unless it got rave reviews, go somewhere that sells full-sized drinks or you will pay the price for little tiny ones. France has wine places for to-go wines if you actually go back into its little alcove."
Misty M. on Facebook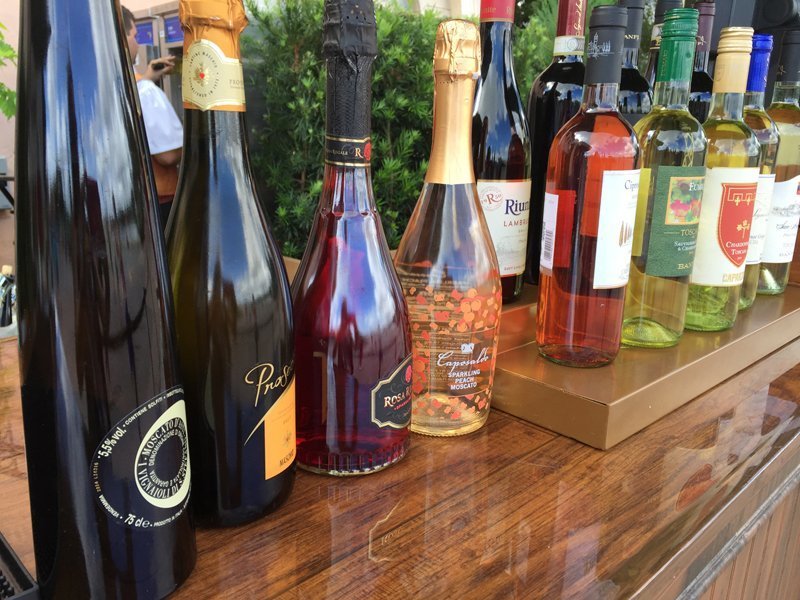 More Helpful Tips:
DETAILS
What: Epcot International Food & Wine Festival
When: August 31 – November 13, 2017
Where: Epcot
Cost: $99 theme park admission; food and beverage purchases extra
Get all the details at epcotfoodfestival.com.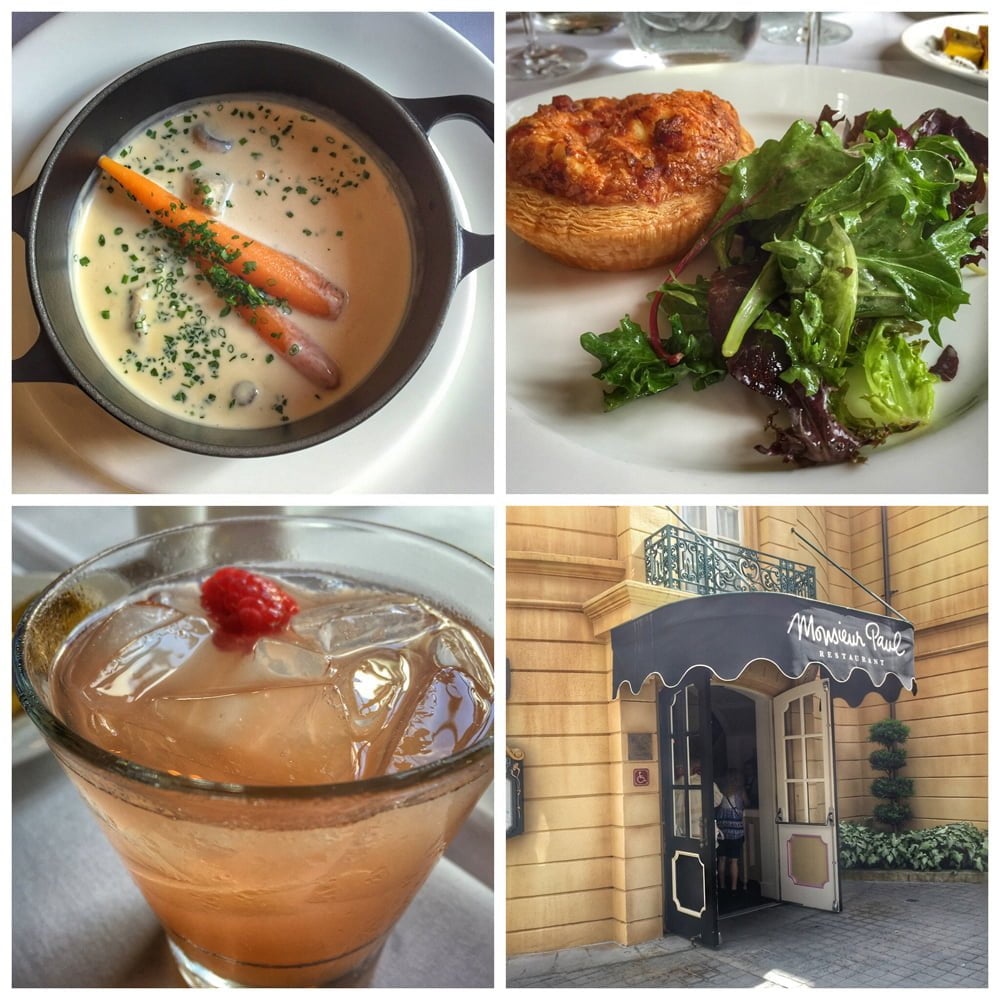 Feature image credit: Walt Disney World / Matt Stroshane, photographer