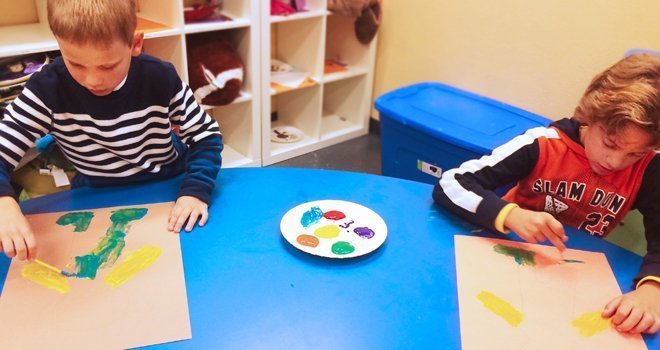 Most of us in committed relationships know that regular date nights are an integral part of a happy, healthy partnership. Despite this, date night often gets lost in the shuffle as we try to balance work, our personal lives, family, and the general demands of life.
In my own relationship, date night often gets unintentionally abandoned the moment our work lives and personal calendars become full. Planning a date night can feel exhausting, although we're always thankful the moment we consciously set aside that time for bonding and togetherness.
For couples with children, there's the added stress of finding a sitter, too.
If finding a babysitter is one of your biggest date night roadblocks, the Rosen JCC Saturday Night Out Program may be the solution to your date night woes.
We just found out about this monthly program, which provides couples with six hours of childcare including dinner and fun activities on select Saturday evenings.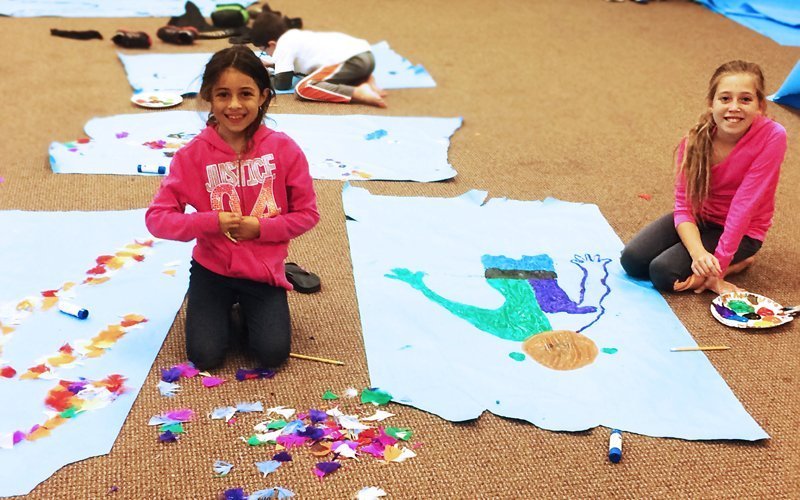 While you're enjoying a stress-free night out together, the kids will be busy hanging out with new friends and child care staff for an evening of gym and board games, themed crafts, and dinner before changing into their pj's for a movie and popcorn.
The Saturday Night Out Program is available on select Saturday evenings for children ages 18 months-13 years old. The cost is $35 for the first child, $25 for the second, and free for the third.
DATE NIGHT IDEAS NEARBY
1. Publix Aprons Cooking School
Located just 10 minutes away, the Publix Aprons Cooking School in Dr. Phillips offers cooking classes most Saturday nights. Classes range from the cooking show-style demonstration format to intimate hands-on experiences. Check out our latest list of upcoming cooking classes for details. After your class, visit a nearby restaurant for a few drinks, take a stroll to La Carraia for a scoop of authentic Italian gelato, or hop in the car for a round of mini-golf on International Drive.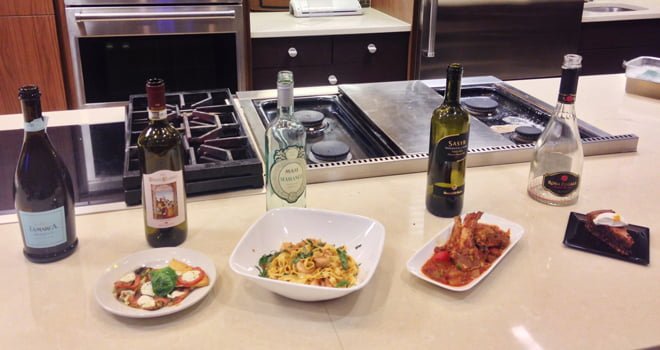 2. I-Drive 360 and Pointe Orlando
Of all the nearby touristy areas, I-Drive 360 and Pointe Orlando are two worth exploring, even as a local. Take your pick of quality eateries, like Marlow's Tavern and Tapa Toro, before taking flight on the Orlando Eye or giggling your way through a live comedy show at the Orlando Improv. Our date night guide to International Drive has loads more ideas.
3. Dr. Phillips Happy Hour Crawl and Escape Room Game
There are countless restaurants to explore along the stretch of Sand Lake Rd known locally as Restaurant Row. Experience them all while staying on budget as you conduct your own happy hour crawl. Try mixing a high-end happy hour with budget-friendly picks to get the full experience. Urbain 40, Dragonfly Robata Grill & Sushi, and MoonFish all have Saturday happy hours. After getting your fill, make the 15-minute drive to Escapology to complete an escape room game challenge. Most games last around an hour.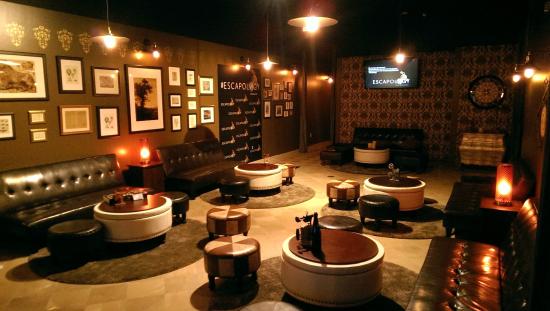 More ideas:
DETAILS
What: Rosen JCC Saturday Night Out
When: 2017 dates: October 7, October 21, November 11, December 2, December 16; 2018 dates: January 13, January 27, February 10, February 24, March 10, April 14, April 28, May 12
Where: Rosen JCC, 11184 S. Apopka-Vineland Rd., Orlando
Cost: $35 first child, $25 second child, free third child
Register in person at the Welcome Center, by phone at 407-387-5330, or online at www.rosenjcc.org/youth-after-school/saturday-night-out.
Feature image courtesy of Rosen JCC