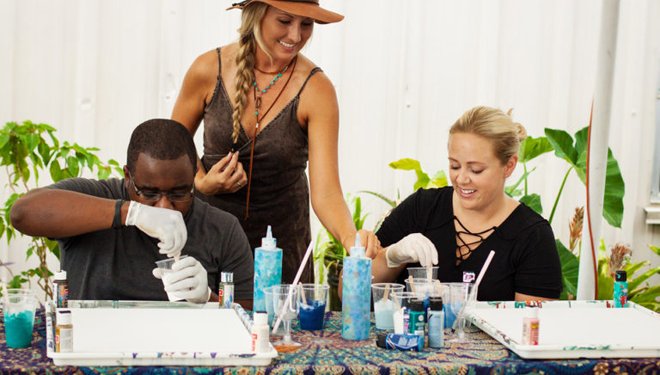 In addition to the theme parks and blossoming food scene, Orlando also boasts a thriving arts community. Annual events like the Orlando Fringe Festival and Immerse are paired up with unique venues, art workshops, museum happenings, and stellar performances. Each offers a wonderful opportunity for a date night that will enrich your mind (and your relationship!), spark dialogue, support art in Orlando, and introduce you to our incredible local talent.
A well-known and loved movie theater among locals, Enzian is hardly a hidden gem. But it is a gem for date night and a definite must do, preferably more than once. Enzian is not the place to go to catch the latest blockbuster; the non-profit theater screens classic and independent films. It is, however, a place to go in order to expand your mind, experience new films you may never have known about otherwise, and immerse yourself in a creative, inviting environment, unlike any other movie theater you've ever visited.
Inside the theater, there's tons of plush, retro-inspired seating. And, bonus: it's a dine-in theater! Outside, Eden Bar is one of Orlando's best outdoor spaces for grabbing a bite and cocktail before or after the show. (And the bartenders make a mean mojito.) Check the theater's website for upcoming films, cult classics, special programs, parties, and more. Film buffs won't want to miss the annual Florida Film Festival.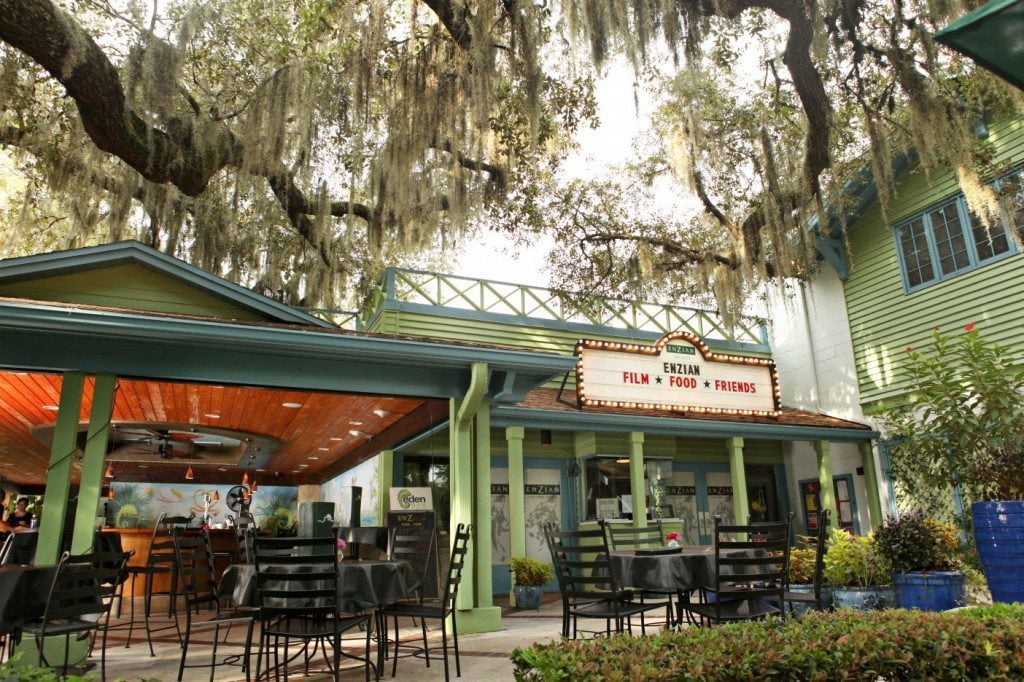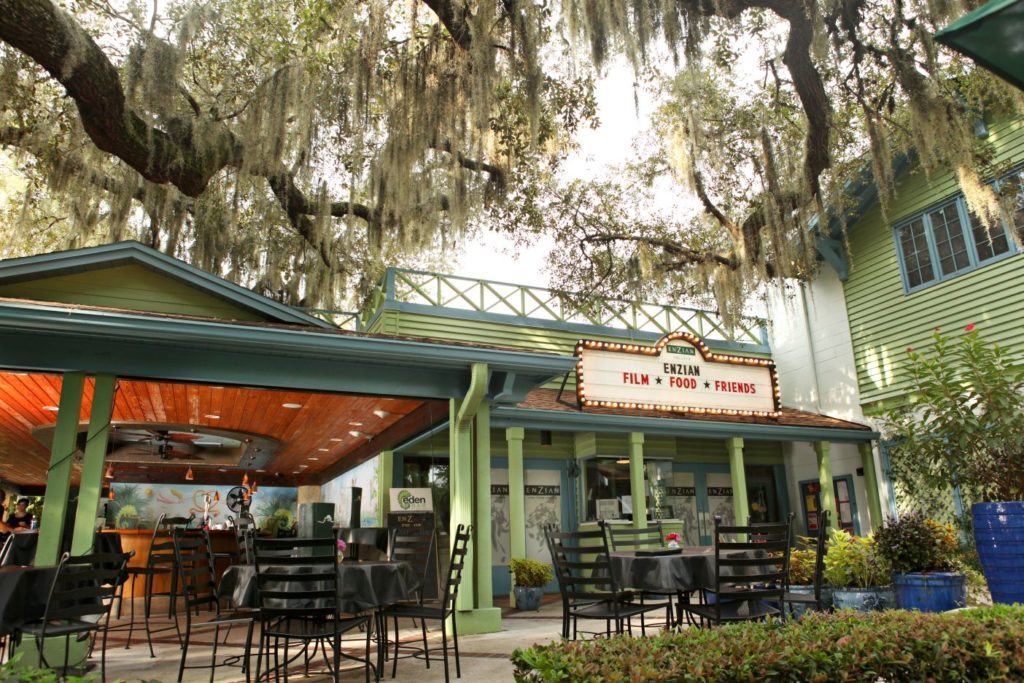 I've always associated paint nights with girls' night out…until I attended one of The Dirty Pour Project's public pour parties earlier this year. Held at different breweries around Orlando, pour parties are perfect for date night, a solo night out, girls' night, and everything in between. The painting method taught in each class is fluid painting, a method in which you mix and layer paints (thinned with water and pouring medium and blended with silicone) and dump them onto the canvas in order to create a truly original work of art. To newcomers, the result is unpredictable, and that's what makes it so fun. Coordinate color selections with your date to make two complimentary paintings or unleash your creativity to create distinct paintings. Public pour parties are usually held monthly, but check Facebook for details and upcoming events.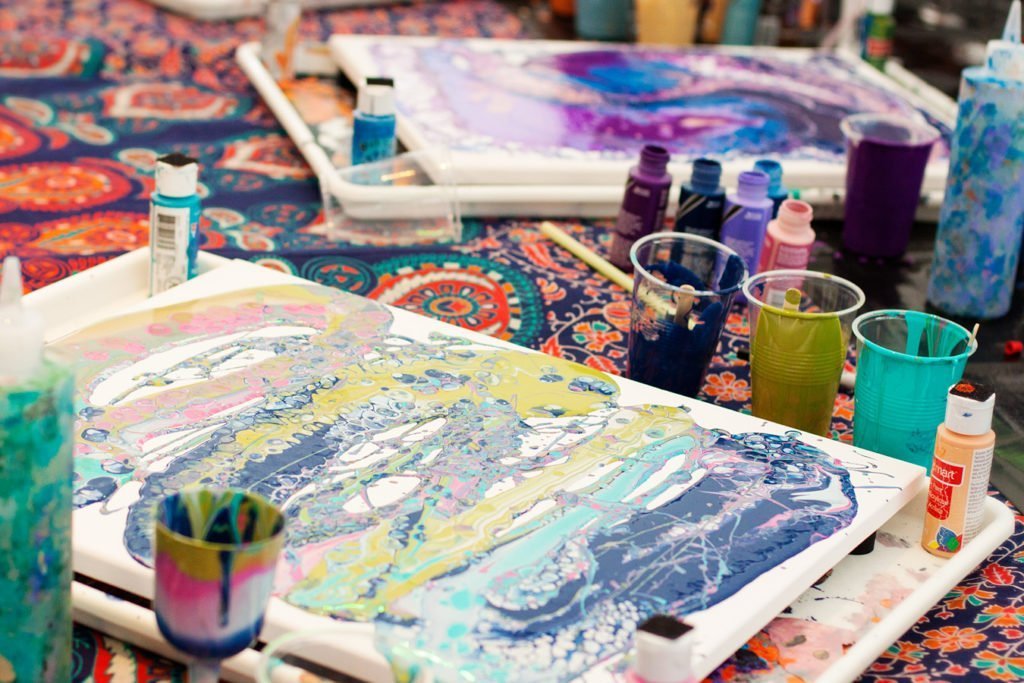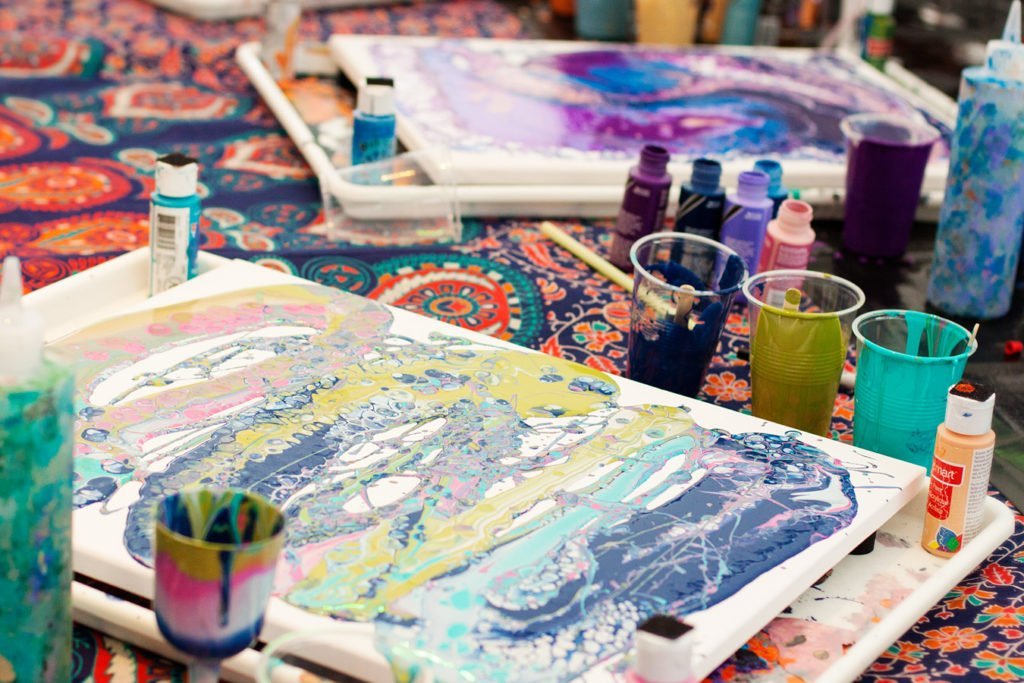 Heading to the nearest museum is a no-brainer for a budget-friendly date night. However, if you're willing to invest a few more dollars, you can experience the Orlando Museum of Art in interactive and unexpected ways. In addition to the curated galleries and rotating exhibitions, the museum also hosts monthly 1st Thursday events and Art Night Out.
The former invites you to the museum after hours on the first Thursday of each month for an evening of food, wine & beer, and a themed exhibition in the galleries. Earlier this year, I was blown away by the "PANDORA – World of Avatar" 1st Thursday event, which included incredible live performers, food from Satu'li Canteen, and the work of local artists inspired by Pandora. The latter, Art Night Out, is a special adults-only series in which guests create artwork based on a theme or art medium under the guidance of an art instructor. Did I mention an adult beverage is included? 1st Thursday admission is $15 and Art Night Out workshops are $30.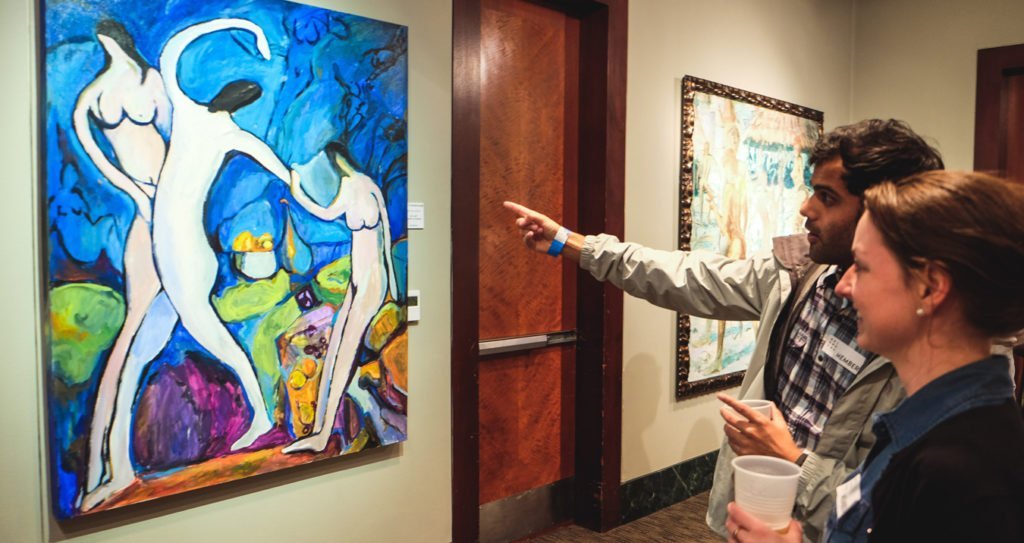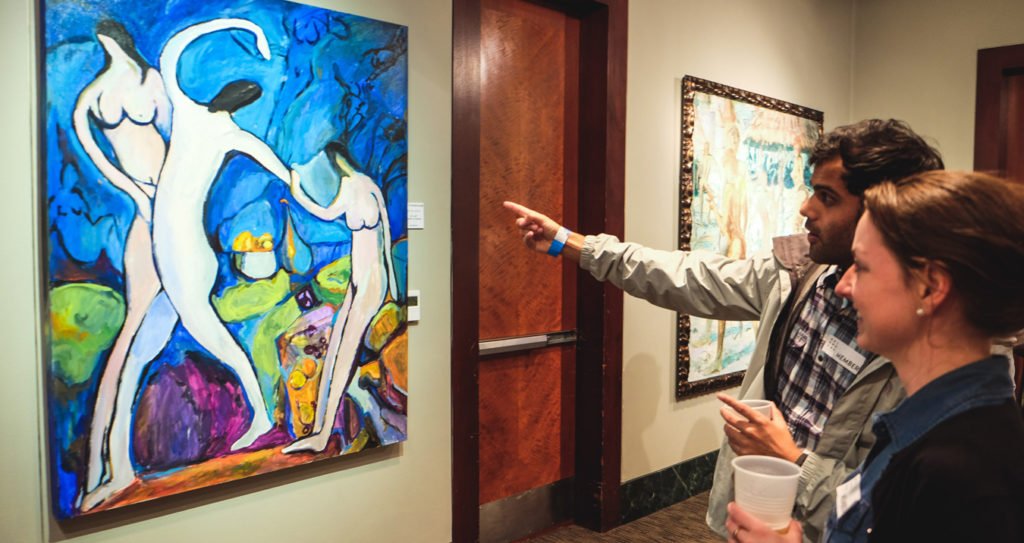 After a brief foray into the world of improv in middle school in a live show inspired by the TV show Survivor (the audience voted performers off the stage one by one), I quickly decided watching improv instead of participating was my preference. For anyone in Orlando who feels the same way, prepare to be entertained at SAK Comedy Lab. Located amidst the excitement of downtown Orlando, SAK is the place to be for a night of laughter and fun with your date.
SAK's oldest and signature show, Duel of Fools, takes place every weekend featuring two teams of improvisers and audience judges. The audience helps dictate the direction of each show with the actors onstage improvising characters, songs, and scenes along the way. Shows are typically $17, and Florida residents get a discount. You can save a few dollars by attending one of the weekly Lab Rats or Next Gen performances. Each features SAK class graduates showing off what they've learned in improv training school.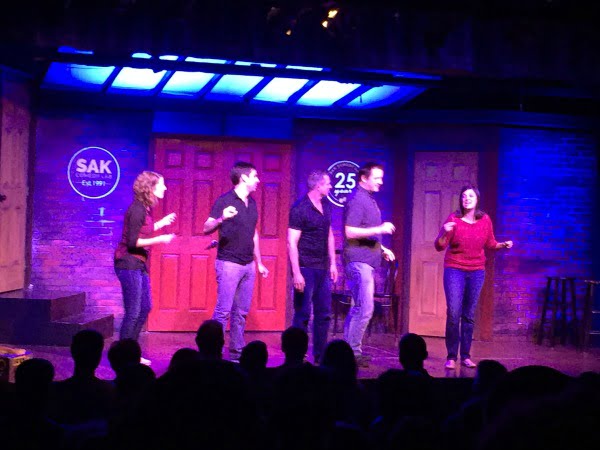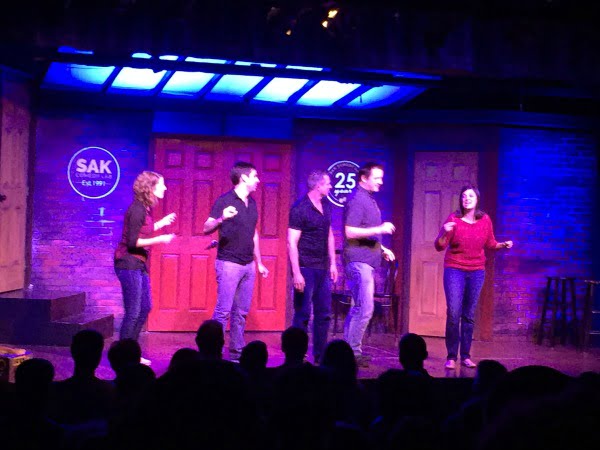 If you ever attended a performance at the Bob Carr Performing Arts Centre, you'll truly appreciate the beautiful, open interior of the Dr. Phillips Center for the Performing Arts, which opened its doors in late 2014. Even from the outside, the multi-story space is a sight to behold. The event and performance line up includes a host of Broadway musicals, ballet performances, concerts, entertainers, and more. And you don't need deep pockets in order to catch a show at this gorgeous venue; ticket prices for select shows (like the new six-month local music series, AMP'd) start around $15-$19. Tickets to many other performances throughout the year start around $35-$55 each.
Before the show, plan a date night meal at a nearby swanky restaurant, like Kres Chophouse, Kasa, or The Boheme. Expect to pay around $10-$15 for event parking in the garages nearby. Arrive early to relax a bit and enjoy the stunning grand lobby space before the theater doors open. Here are a few upcoming shows we can't wait to see.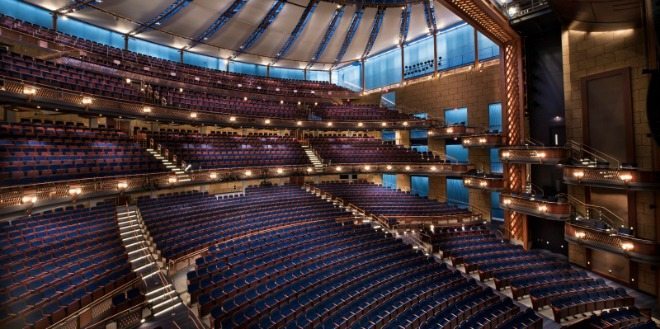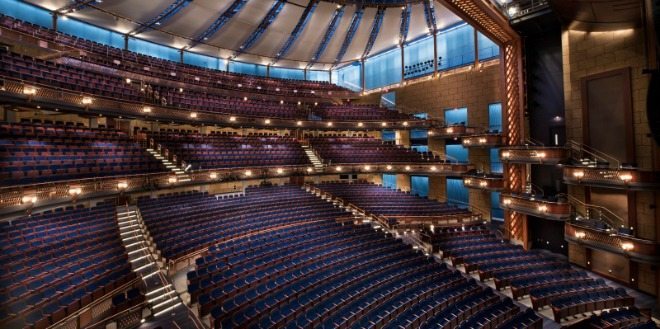 Have you ever stumbled upon an old high school diary and found yourself reading all the pages, laughing and cringing along the way? That's essentially the idea behind Orlando Cringe, except participants read their youth diary entries to a room full of strangers. Held periodically at The Abbey in downtown Orlando, this public literary reading series is full of heart, laughs, nostalgia, and entertainment. In the past, Orlando Cringe has even partnered with the aforementioned SAK Comedy Lab for special shows in which performers improvise scenes based on the diary readings. Snacks are usually available for purchase (including favorite candies from your childhood, like Airheads) and you can grab drinks at the bar throughout the show.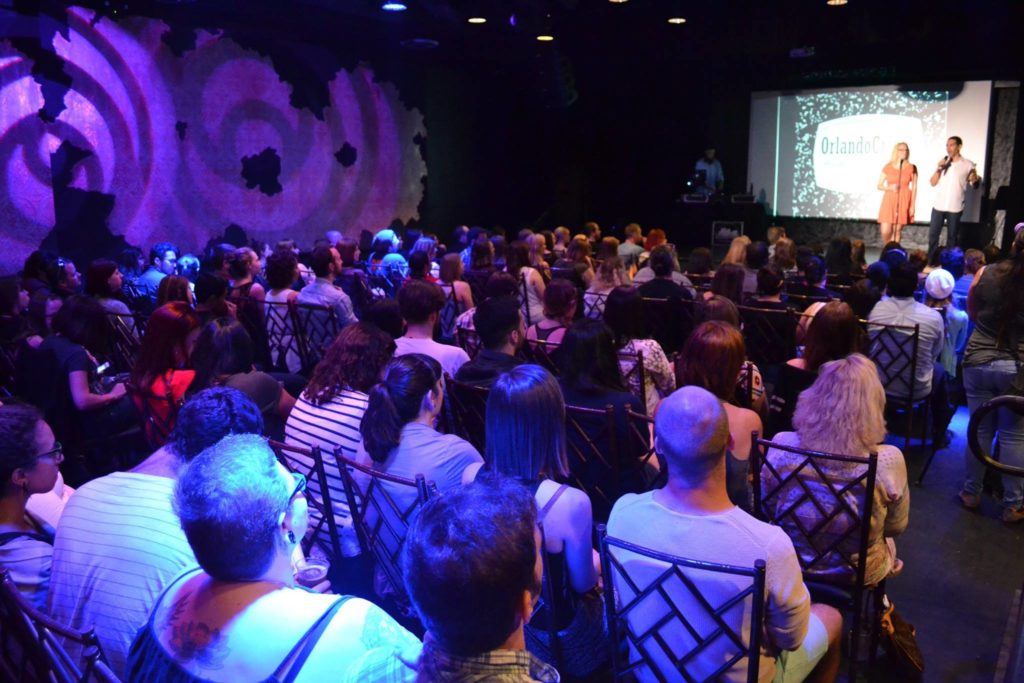 Want to really impress your date with something out of the ordinary? FACTUR is a creative coworking space in Ivanhoe Village that also happens to host public open houses and hands-on workshops. Every Thursday, visitors are invited to the makerspace from 4-6:30pm for a Factour, aka a tour of the versatile space. Take a peek at the wood shop, metal working space, 3D printers, electronics and so much more housed inside the walls.
If you'd rather create something, sign up for one of the workshops covering everything from woodturning to glass, ceramics, metal, and photography. Consider booking the Woodturning & Pizza workshop with Master Woodturner Roger Dale Scott. The workshop includes private instruction on using the wood lathe to create a custom piece. Along with materials, pizza and wine are included in the workshop price of $75.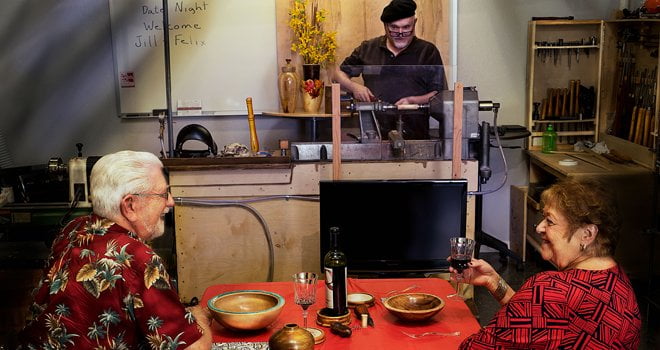 If you want to see what's happening in the local art scene right in our backyard, the 3rd Thursday Gallery Hop is the place to be. Best of all, it's totally free to attend and enter the participating galleries. The monthly event hosted by the Downtown Arts District grants you access to more than 10 local gallery spaces including CityArts Factory, Grand Bohemian Gallery, the Gallery at Avalon Island, The Falcon Bar & Gallery, and many more. Almost all of the galleries are within easy walking distance of one another, so wear comfy shoes and set out to explore at your leisure. The event is from 6-9pm on the 3rd Thursday of each month. Keep up with Downtown Arts District on Facebook for upcoming event details and gallery locations.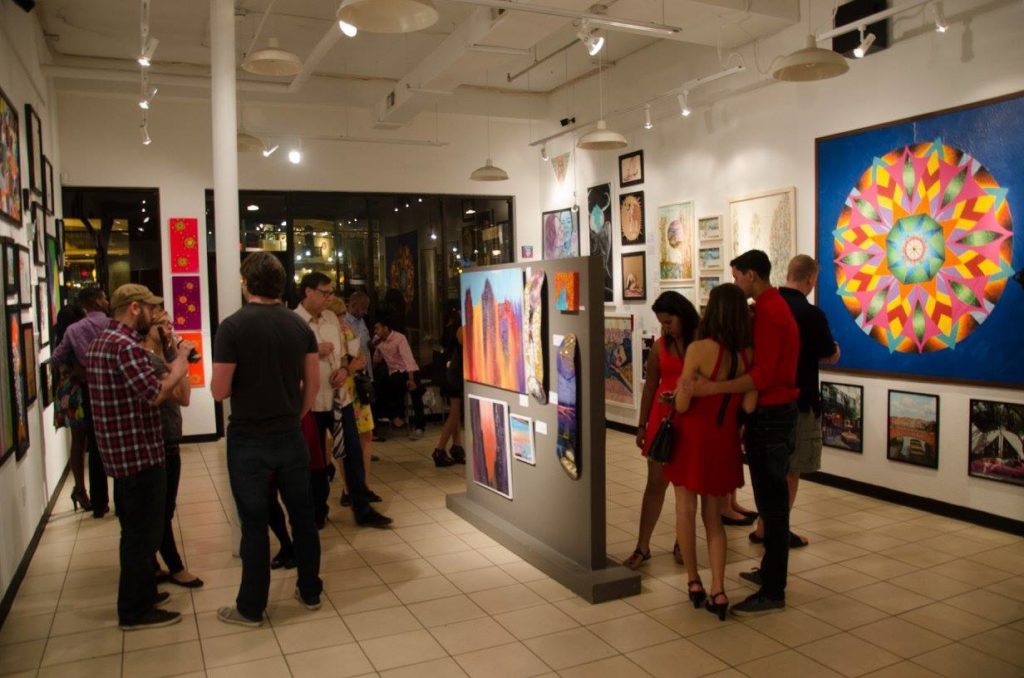 Nothing comforts quite like an art museum on a rainy day, or an afternoon when you just want to escape for a while. Hiding in plain sight on a quieter corner of Park Avenue in Winter Park is The Charles Hosmer Morse Museum of American Art. The museum's founder, Jeanette Genius McKean, along with her husband, Hugh F. McKean, grew the collection and furthered the museum's mission of making art accessible to everyone. Inside, you'll find a stunning and diverse collection of work by Louis Comfort Tiffany alongside paintings, sculpture, and more by American artists.
The chapel interior designed by Tiffany features both stained glass and glass tiles for an impressive display of art and attention to detail. The quiet, peaceful space is the ideal place to pause for a moment and sit with your beau as you watch the lighting change every few minutes to mimic different times of the day. Admission to the museum is normally $6, but on Friday evenings November-April from 4-8pm, admission is free. The museum also hosts Brown Bag Matinees on select Fridays at noon, featuring documentaries, classic films, and art series. The matinees are free to attend and you're welcome to bring a packed lunch.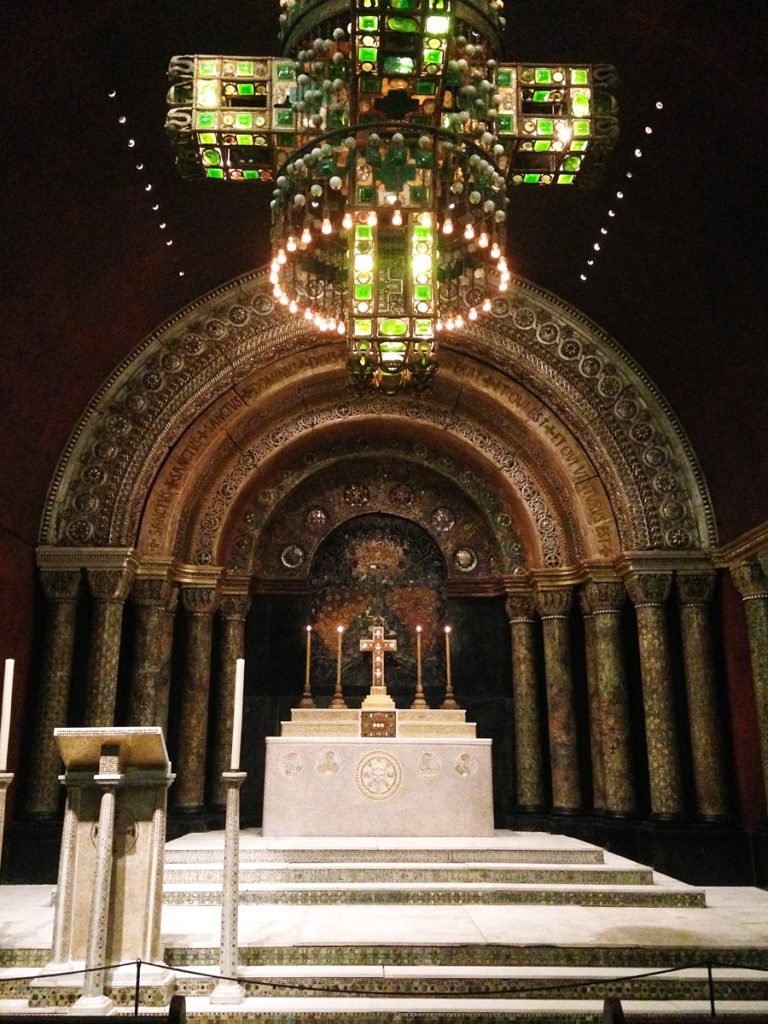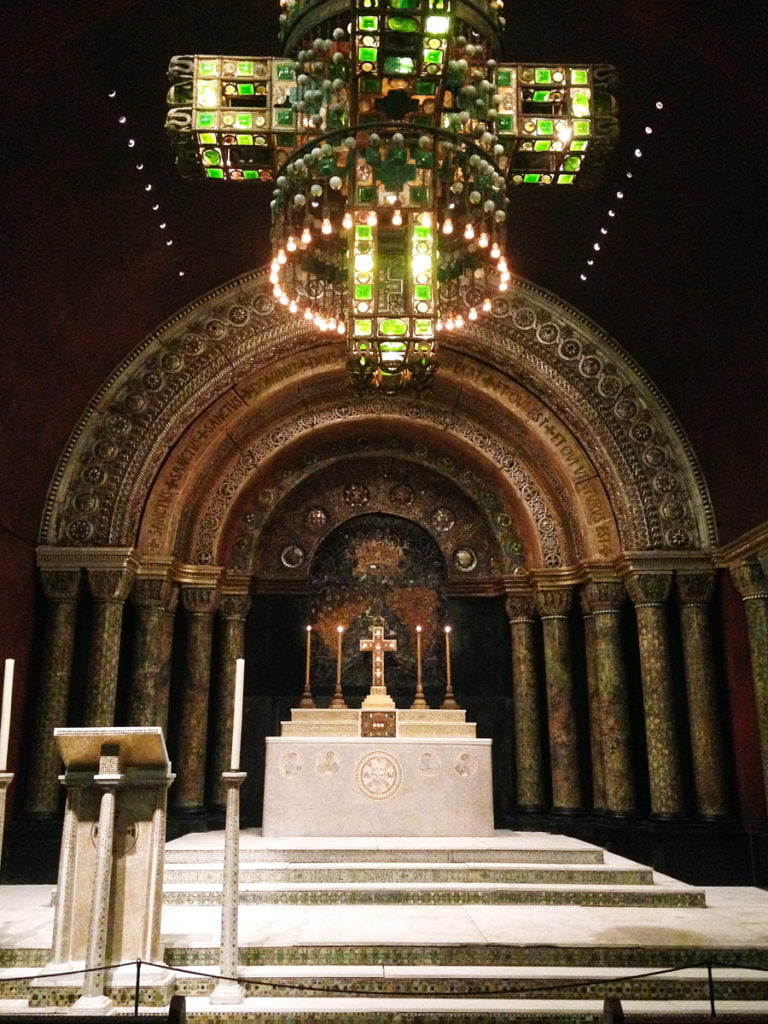 The Orlando Shakespeare Theater, aka Orlando Shakes, is a mainstay of the local arts community. Featuring multiple shows throughout the year including Shakespeare's works interspersed with new plays, the theater remains committed to honoring the legacy of William Shakespeare and producing top-notch quality performances. From comedies to dramas and family-friendly productions to musicals, there's something for everyone. Expect to pay between $13-$50 for tickets depending on seating areas and show times.
The theater is located within Loch Haven Park, just a stone's throw from Orlando's vibrant and artsy Mills 50 district. The cultural park also houses the Orlando Science Center, Orlando Museum of Art, Mennello Museum of American Art, Orlando Repertory Theater, and Orlando Ballet, so consider visiting multiple museums while you're in the area.
More Ideas:
DRIP
Timucua Arts Foundation White House
Stand up and open mic at Austin's Coffee
Mad Cow Theatre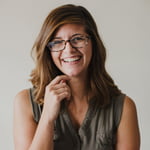 About the Author/Photographer:
Stephanie Patterson is the managing editor of Orlando Date Night Guide. She's a talented professional food and travel photographer and writer with a passion for creativity, the beach and great eats. When she's not taking photos or writing, you can find her exploring the state for her Florida travel blog, Travel Taste Click. Find her online at www.spattersonphotography.com and www.traveltasteclick.com.