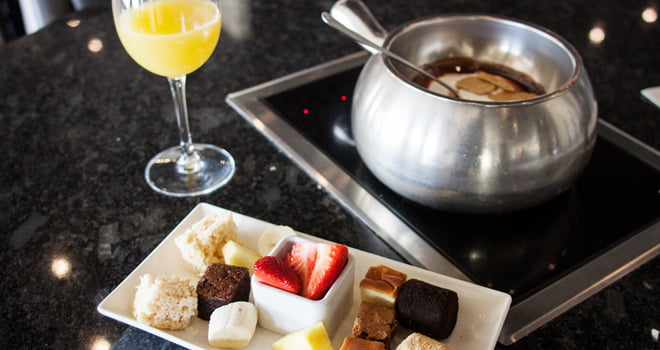 Brunch has always been the ultimate indulgence in my hierarchy of most-loved meal times. What's not to love about an entire meal crafted around the concept of getting up late and enjoying a savory feast accompanied by endlessly flowing mimosas?
The only thing usually missing from brunch is dessert. Which is why I was practically leaping for joy when I learned that The Melting Pot Orlando offers an exclusive weekend brunch deal including chocolate.
Every Saturday and Sunday from 12-3:30pm, you can feast on the Crave Combo, a three-course feast including your choice of cheese fondue, salad, and chocolate fondue for $22. An extra $18 will reward you with fresh bottomless mimosas.
After receiving an invitation from The Melting Pot to test out brunch at their Orlando location, I happily stepped up to the challenge.
I kicked off my feast with the bottomless mimosa deal. The first mimosa came served with a carafe for refills, which equated to about 3 full mimosas.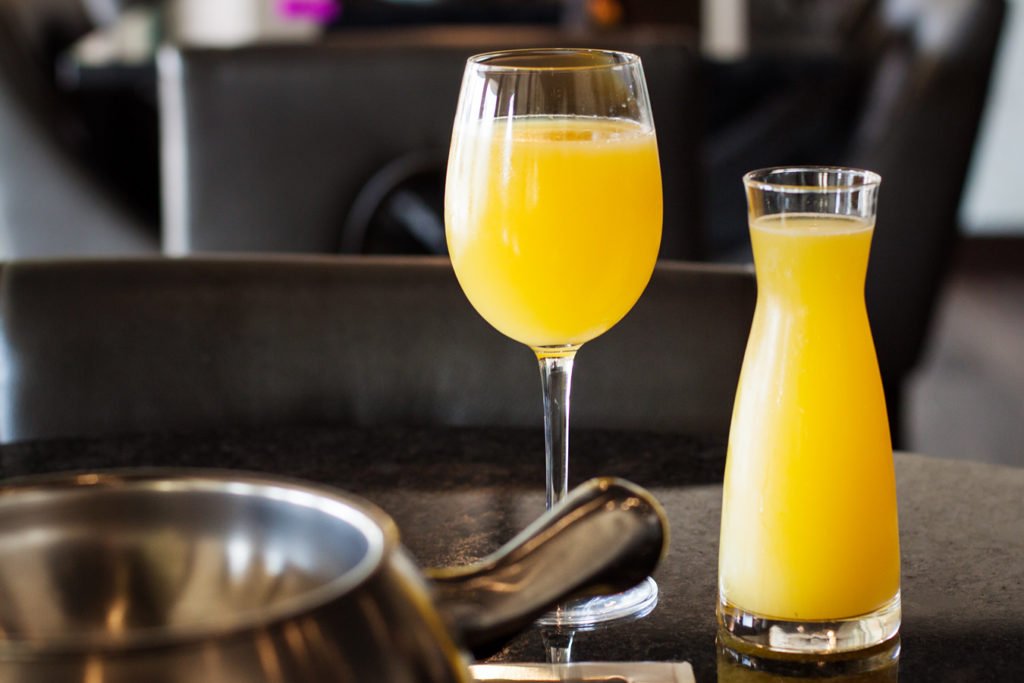 With nine cheese options on the menu, I found it difficult to choose just one. I eventually decided on the Bacon & Brie, a savory and slightly sweet combo that did not disappoint. I happily dipped my pretzel bread, apples, and veggies into the bacon-topped melted goodness until it was all gone.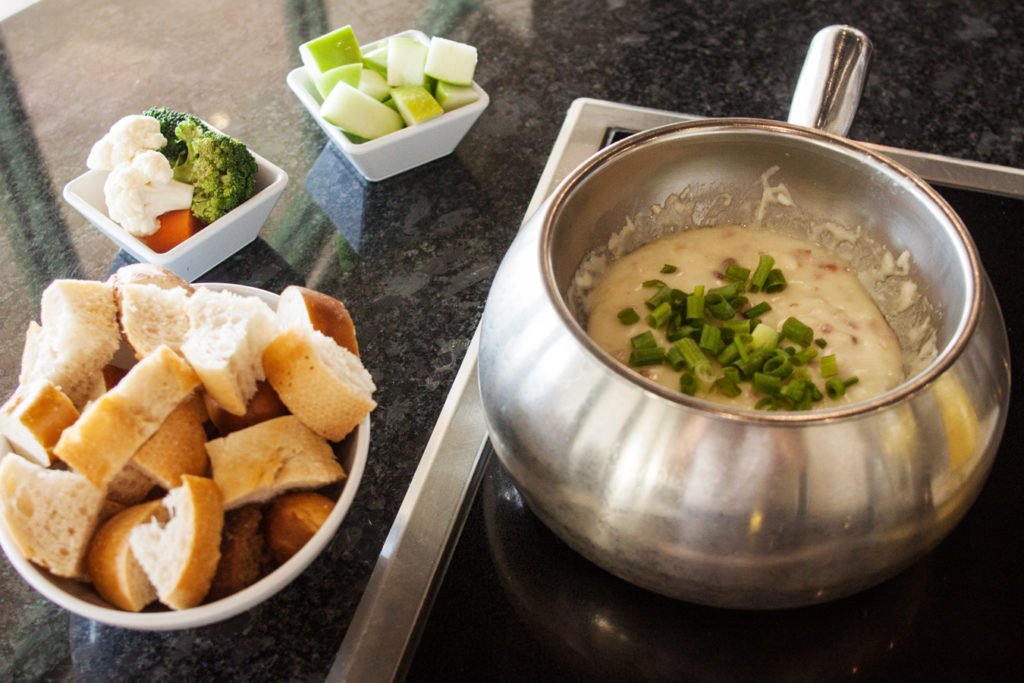 Next time, I'd love to try the Craft Your Own Wisconsin Cheddar option, which is made with one of three choices of Cigar City craft beer.
While you cook your own entrees at The Melting Pot, a server always prepares the cheese and chocolate. This is especially nice on the weekends, in which many of us—myself included—indulge our lazy sides.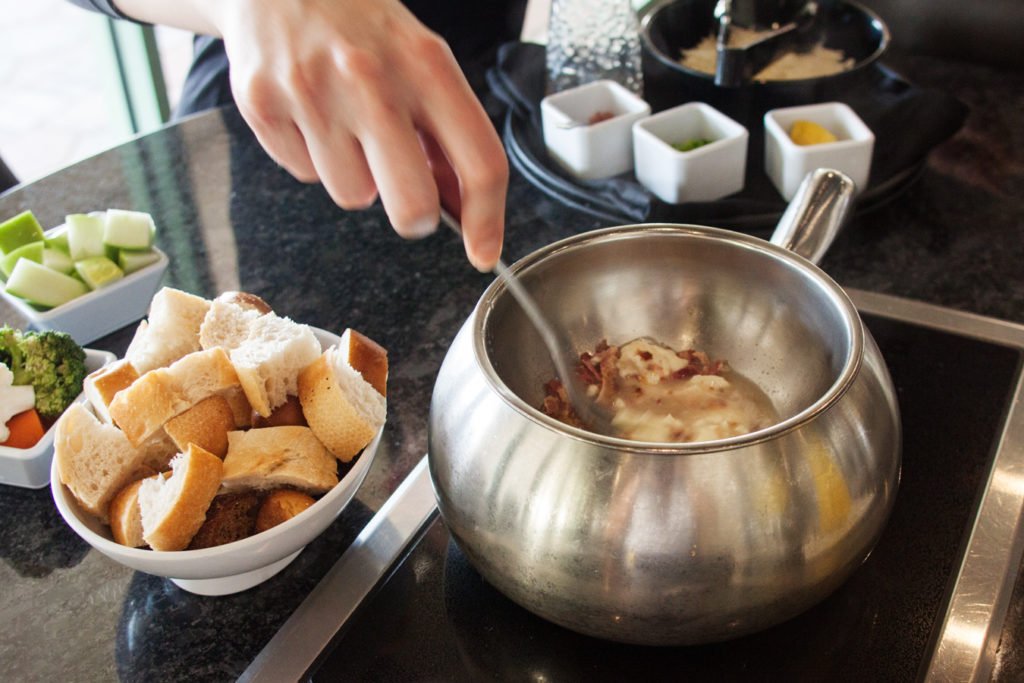 For the salad course, I opted for the Strawberry Pecan, a light and bright salad made with spinach, strawberries, feta, candied pecans, and lemon poppyseed vinaigrette. Sandwiched mid-meal between hearty portions of cheese and chocolate, the salad was the perfect complement.
Other salad options include the house salad, Caesar, or California salad made with mixed greens, Gorgonzola, candied pecans, and a raspberry walnut vinaigrette.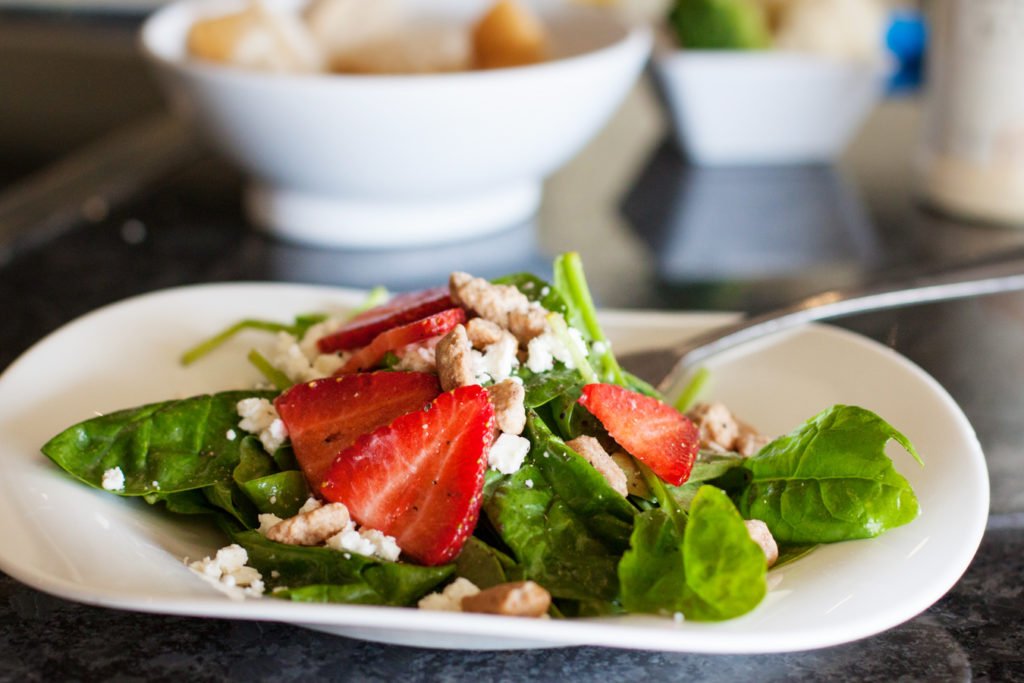 At last, I reached the highlight of my meal: chocolate. Unable to sway from my usual favorite, I ordered the Chocolate S'mores with zero hesitation. The combination of warm, gooey milk chocolate, marshmallow cream, and crushed graham crackers is simple but oh so good. Like the cheese, there are nine different chocolate fondues to choose from.
After waiting painstakingly for a few minutes while my chocolate reached sufficient temperature and staring longingly at my accompanying dippers, I dove into chocolate nirvana. Fully committed, the final course didn't last long.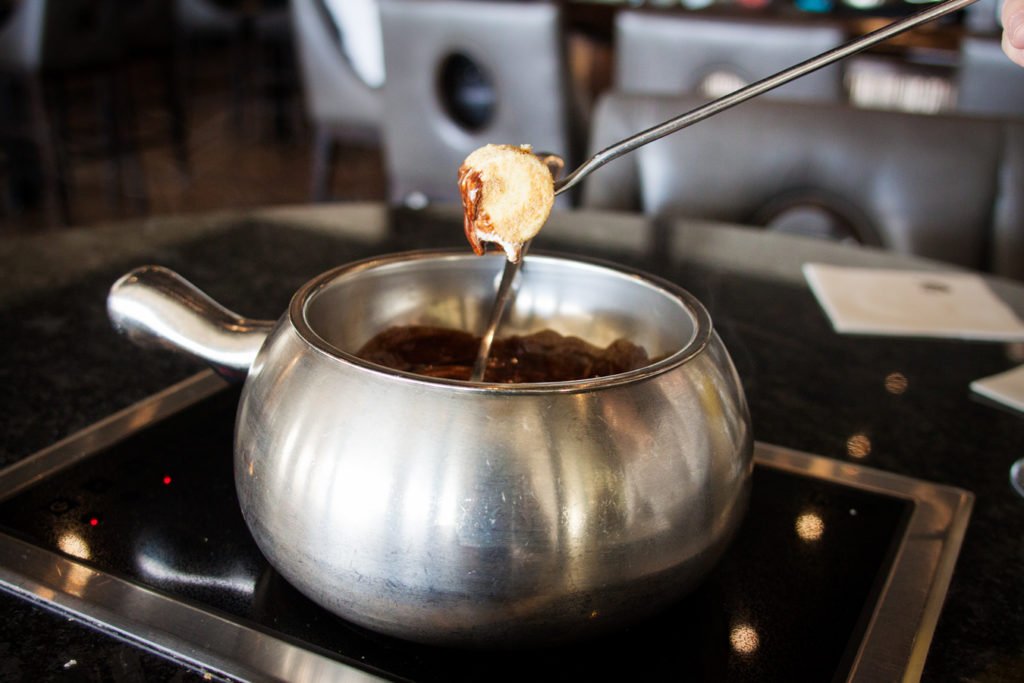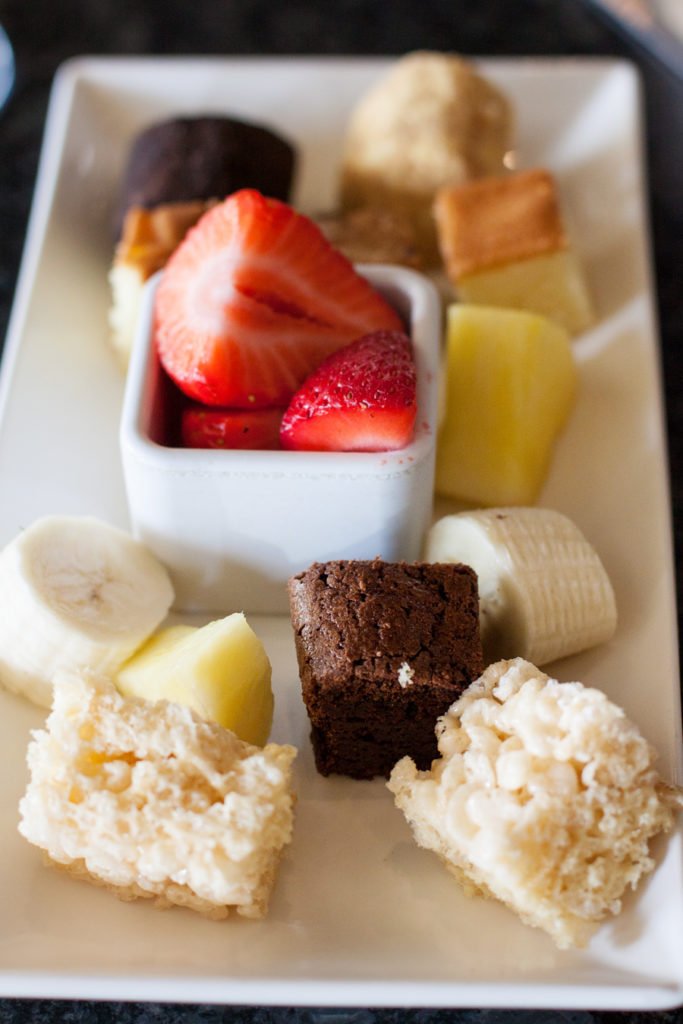 If only the chocolate was bottomless…
Wishful thinking aside, The Melting Pot totally earned our seal of brunch approval. The luxe space was recently renovated and is eagerly awaiting your date day (or night) arrival.
PS: The Crave Combo is priced and portioned per person, so order two! I recommend ordering a different cheese and chocolate from your partner for maximum tasting and sharing enjoyment.
DETAILS
The $22 Crave Combo is available Saturdays and Sundays from 12-3:30pm.
The Melting Pot (Orlando)
7549 W Sand Lake Rd
Orlando, FL 32819
407-903-1100
https://www.meltingpot.com/orlando-fl
For more brunch info, read our guide to the Best Restaurants for Brunch in Orlando and check out the rest of our Brunch Buzz series.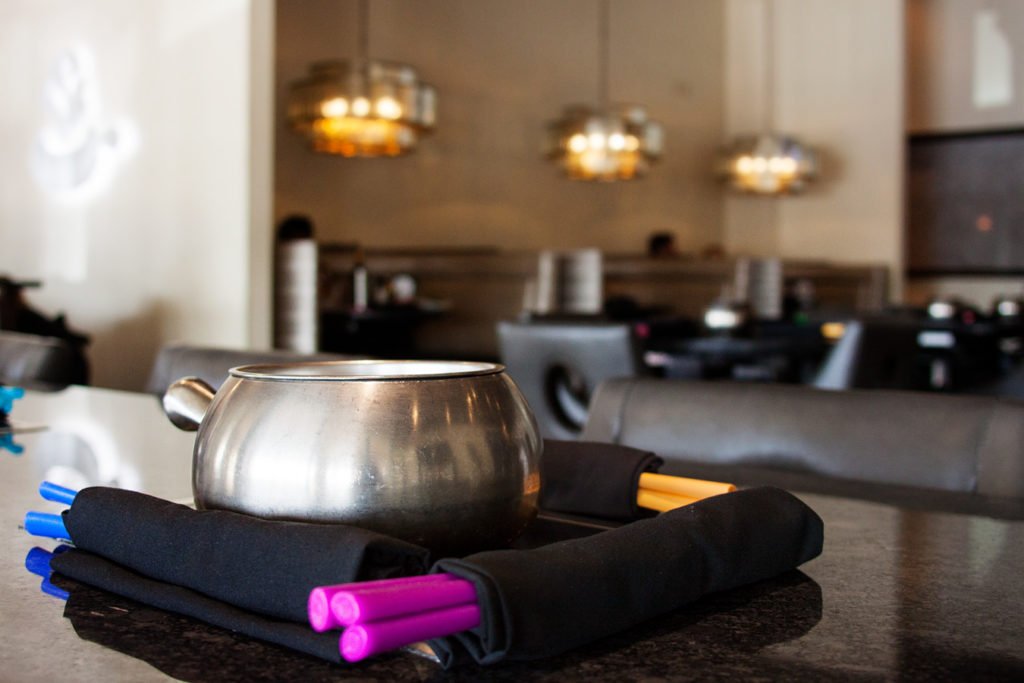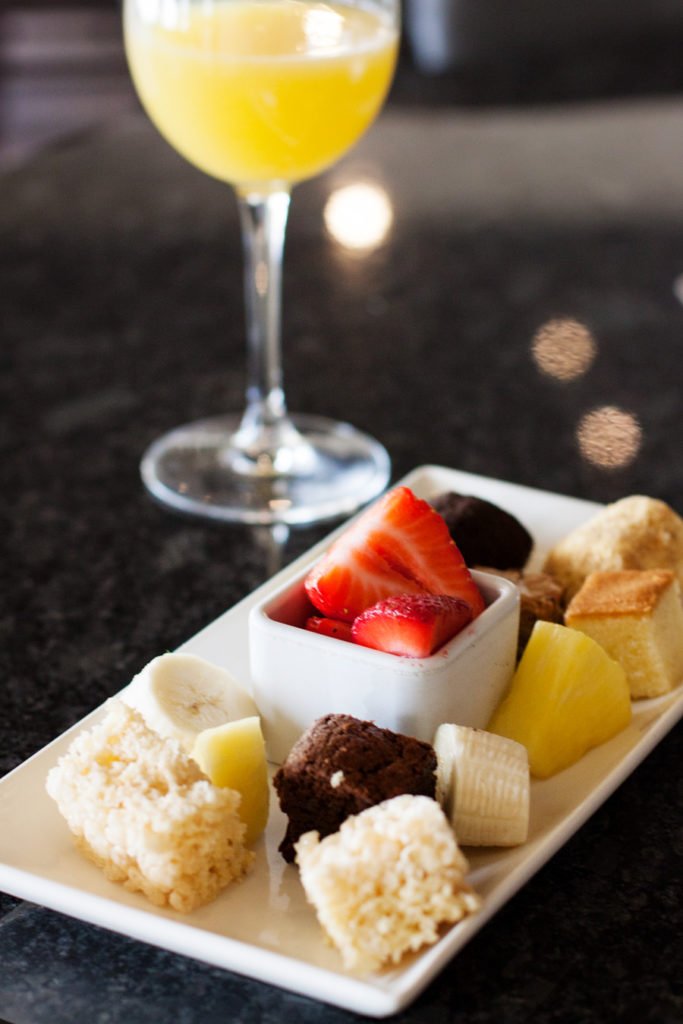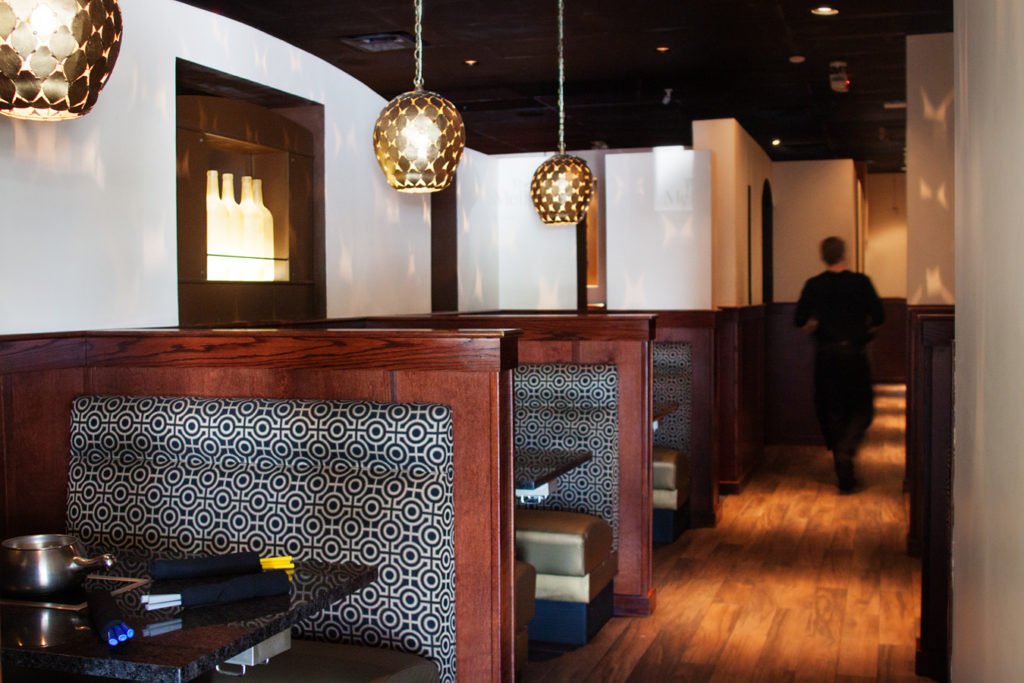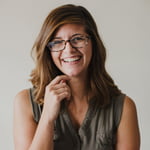 About the Author/Photographer:
Stephanie Patterson is a talented professional food and travel photographer and writer with a passion for creativity, the beach and great eats. When she's not taking photos or writing, you can find her exploring the state for her Florida travel blog, Travel Taste Click. Find her online at www.spattersonphotography.com and www.traveltasteclick.com.