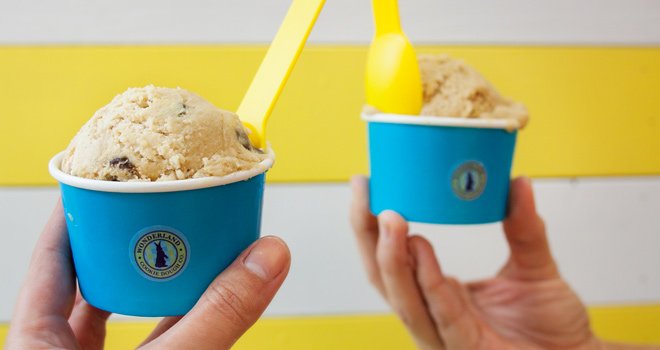 New edible cookie dough shop Wonderland Cookie Dough now open in Celebration
A new addition to Orlando's delicious dessert scene, Wonderland Cookie Dough in Celebration invites you to indulge your sweet tooth with a scoop (or three, we won't tell) of edible cookie dough served in a cup or waffle cone.
After what felt like an eternity, Wonderland Cookie Dough opened its doors on September 25, 2017. The idea for the shop, owned by Derek Plaisted, his wife, Angela, and Kevin Erickson, came about when Derek was searching for the next big food trend. Derek used to run an ice cream shop and wanted to create a similar fun environment.
The shop's creative flavor offerings include s'mores, cinnamon roll, and peanut butter and fluff, alongside classics like chocolate chip and oatmeal chocolate chip. Better yet, the cookie dough is made with heat-treated flour and without eggs (applesauce is the secret sauce) so it's totally safe to eat.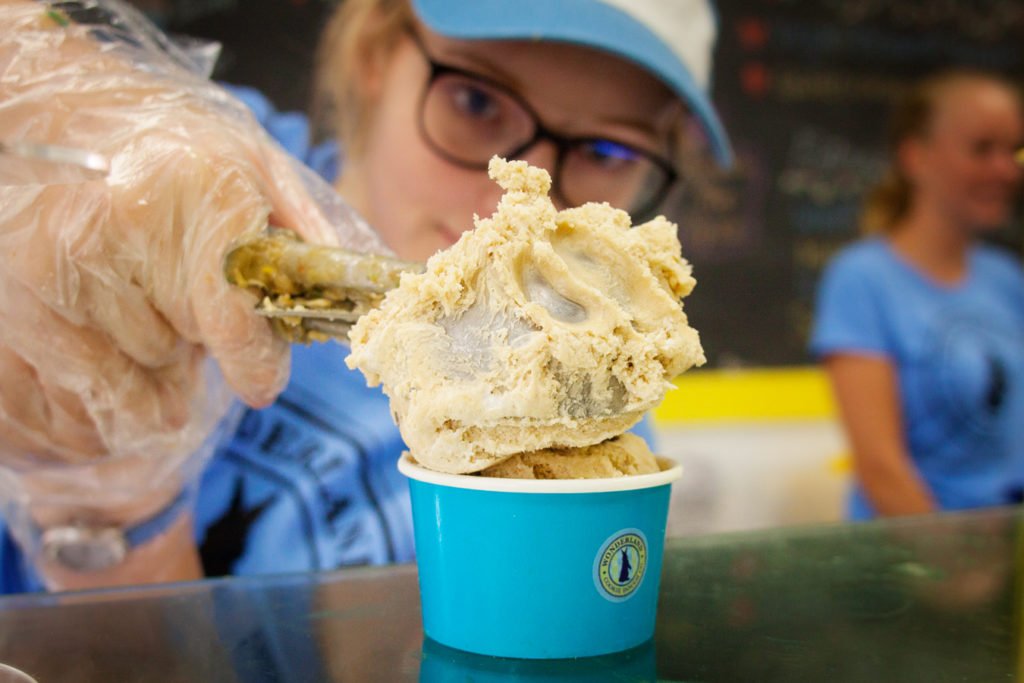 I tried the s'mores–packed with chocolate chips, marshmallow fluff, and crushed graham crackers–on my first visit and can attest to its addictive qualities.
If you're guilty of eating most of the cookie dough before it makes its way into the oven, Wonderland will likely be your paradise. You can get up to three scoops, or opt for the sampler pack which includes 3 mini cups of your choice in flavors. Pricing is $4 for a single scoop, $7 for two, and $9 for three. The sampler pack is $7.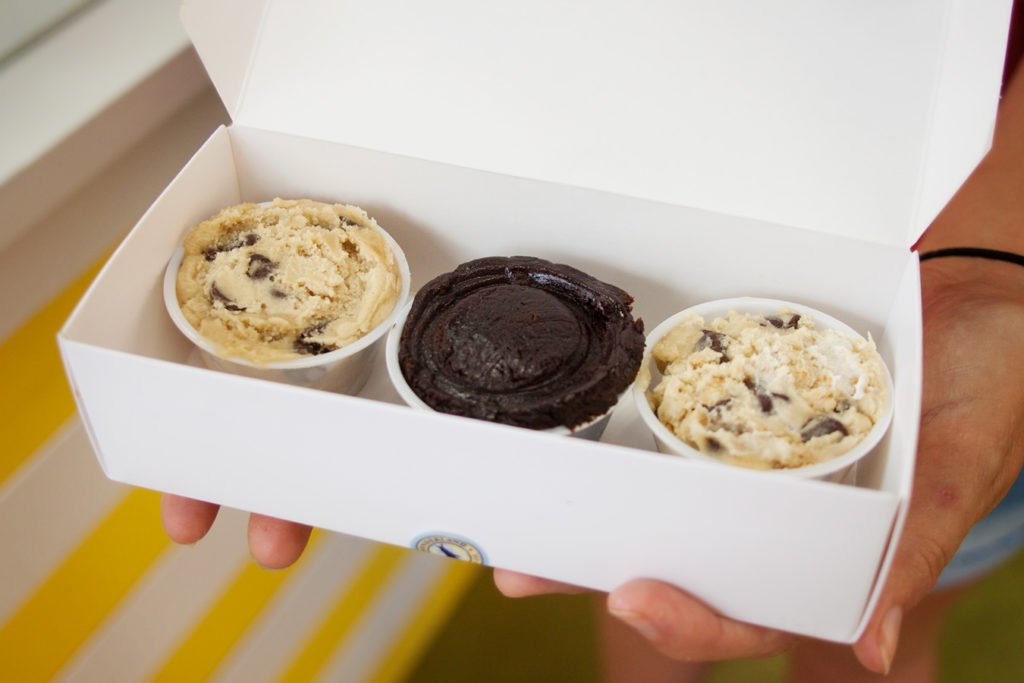 You can still partake in the sweet treats even if you've got dietary restrictions. Flavors include vegan brownie batter (made with canola oil instead of butter, vegan cocoa powder, and vegan sugar), gluten-conscious chocolate chip (made with rice flour), and sugar-free snickerdoodle.
There's no seating inside the shop, so wander outside for a stroll along Celebration's paved trails. Here are a few more ideas for date night in Celebration.
Tip: I recommend getting the cookie dough in a cup. If you aren't able to finish it all, just ask for a lid and your leftovers are instantly ready to transport home for future consumption as a midnight snack.
Wonderland Cookie Dough
600 Market Street
Celebration, FL
407-964-1474
Open daily 10am-10pm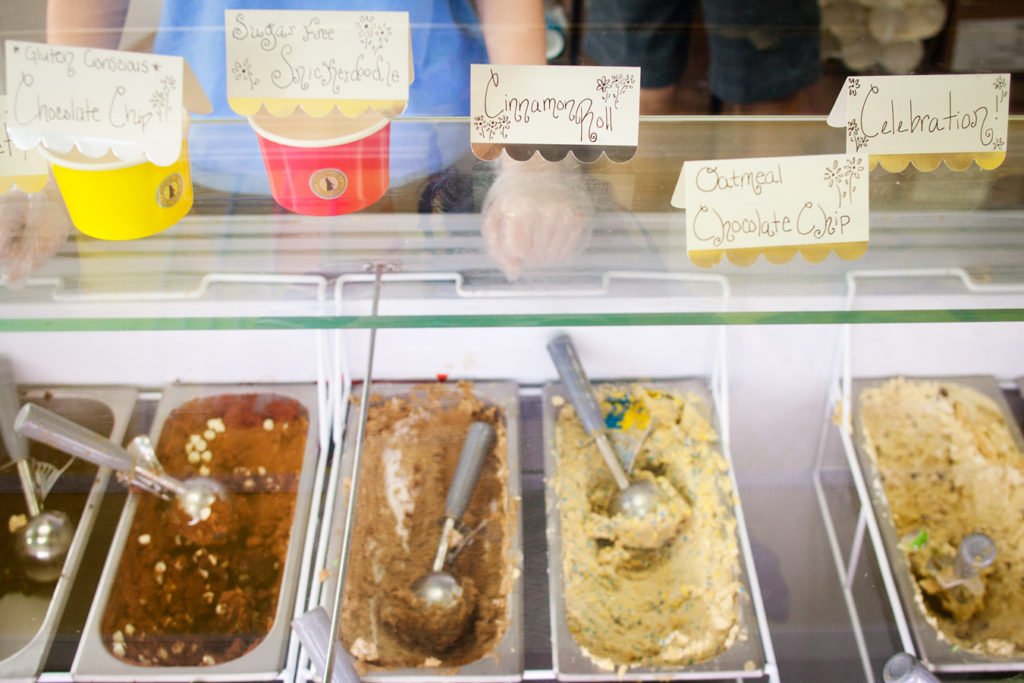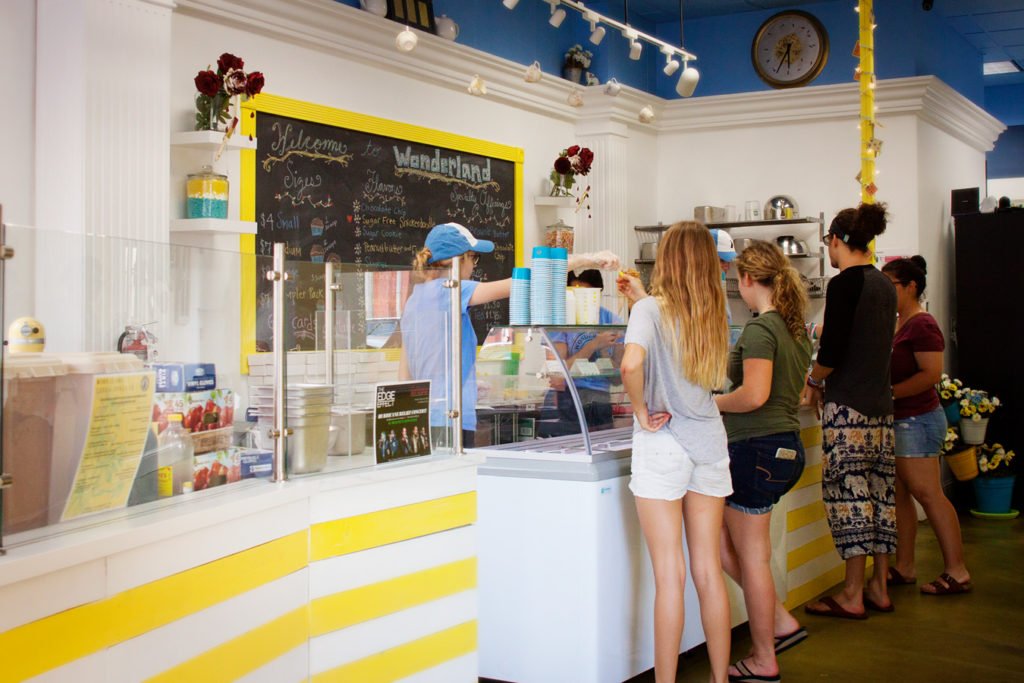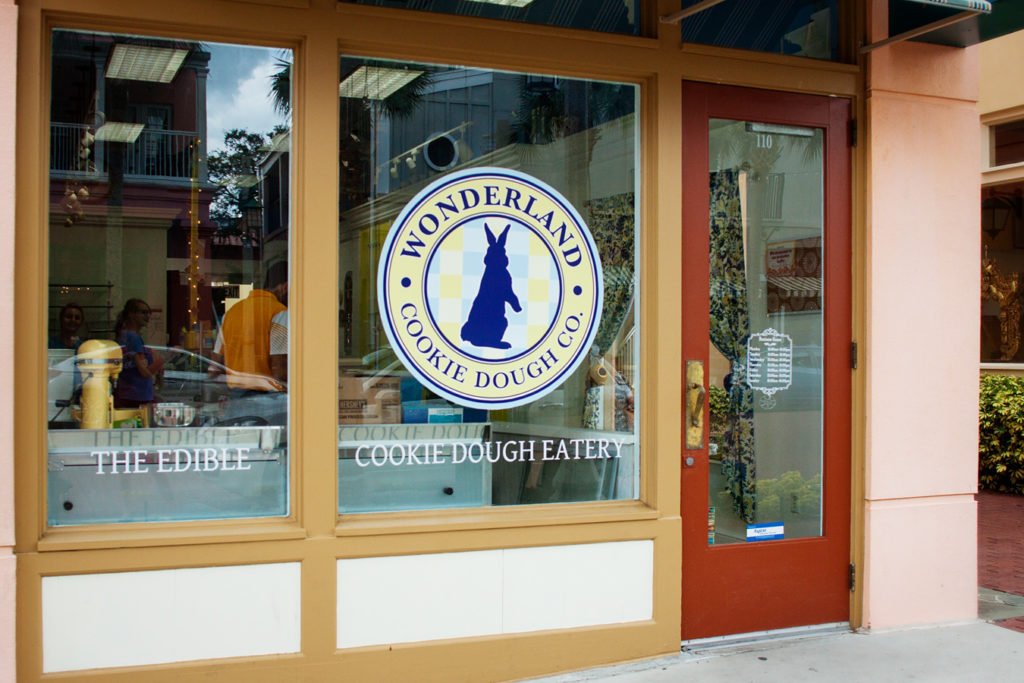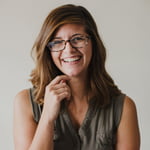 About the Author/Photographer:
Stephanie Patterson is the managing editor of Orlando Date Night Guide. She's a talented professional food and travel photographer and writer with a passion for creativity, the beach and great eats. When she's not taking photos or writing, you can find her exploring the state for her Florida travel blog, Travel Taste Click. Find her online at www.spattersonphotography.com and www.traveltasteclick.com.