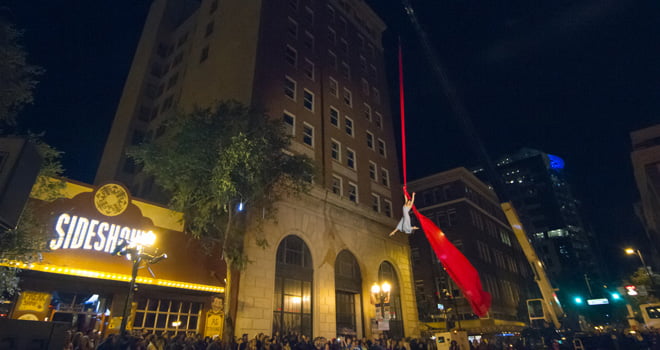 The Creative City Project returns as IMMERSE on October 21, 2017
Imagine strolling around the city as over 1,000 artists and performers take to the streets of Downtown Orlando to showcase our local community's creative talent and you've painted a pretty accurate portrait of the annual Creative City Project.
This much-anticipated annual event, previously known as The Creative City Project, returns on Saturday, October 21, 2017, from 5-11pm as IMMERSE 2017.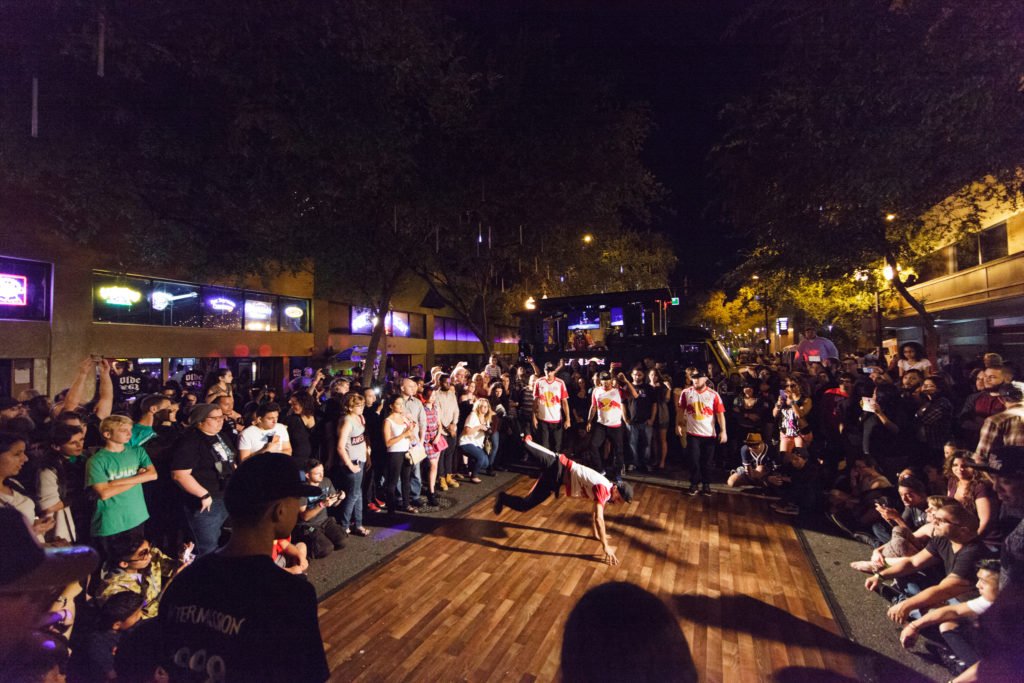 Throughout the evening, guests will enjoy a host of live stage performances, interactive experiences and installations, street performances, music, and more. You won't want to miss this one-night-only immersive art experience happening in the heart of downtown Orlando.
The Creative City Project began in 2012 with a mission to bring awareness to the vast array of artistic talent in our city. In years past, it has since morphed into a much-anticipated annual event with more than 1,000 participating Central Florida artists and performers.
Past collaborators include Cirque du Soleil, Orlando Philharmonic, and Orlando Ballet, and many more.
General admission tickets for IMMERSE start at $10/person and several VIP packages are available.
THE DINNER PARTY PROJECT VIP DINNER
In collaboration with IMMERSE, The Dinner Party Project will host an exclusive 4-course VIP dinner from 5-7pm. The dinner will take place on Orange Ave between Central & Washington.
Perks include:
Cocktails by Tequila Herradura
Four course dinner from local chefs and restaurants
Wine pairing
Credo coffee
Exclusive artist performances during dinner
5 drink tickets to Art of the Cocktail
VIP access to IMMERSE
Tickets to the dinner are $175/person.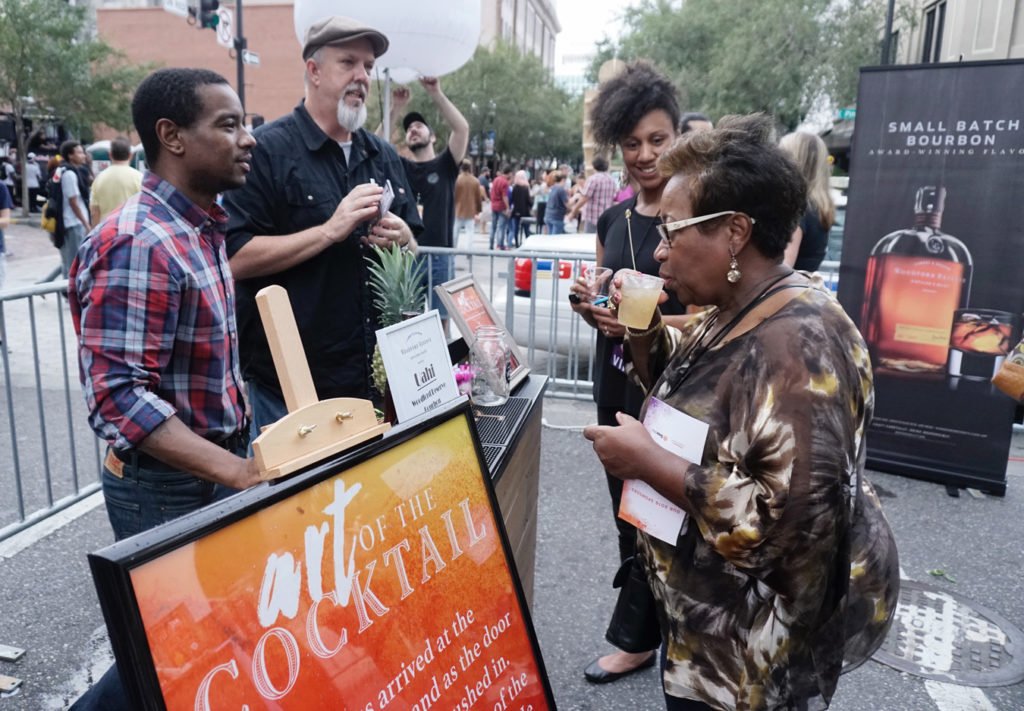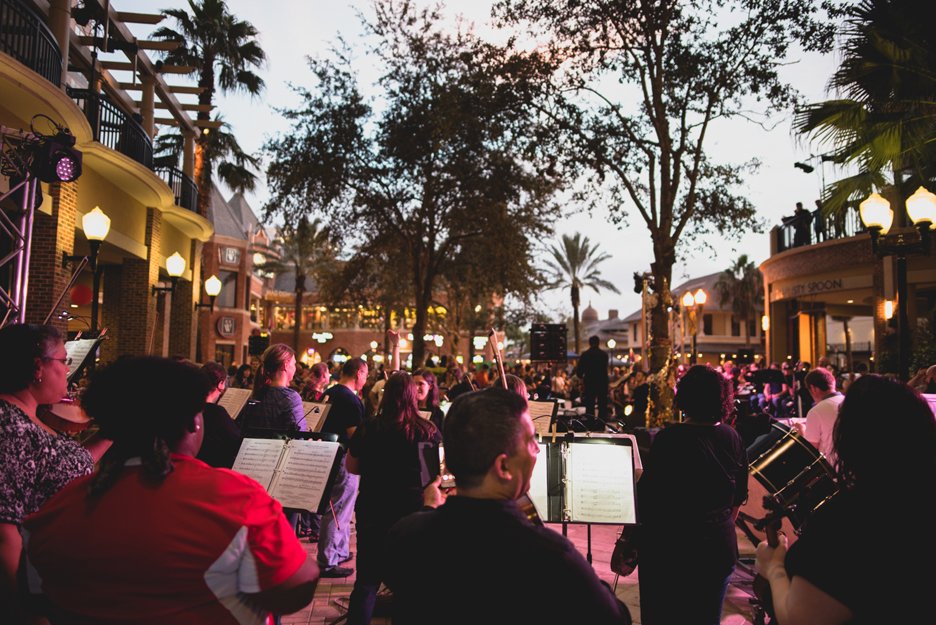 PERFORMANCES
Expect an evening full of live music, dance, acrobatics, interactive experiences and installations, and more happening throughout the downtown area during this one-night event.
2017 Participating artists and performers include:
Orlando Philharmonic Orchestra
Orlando Ballet
Russian Ballet Orlando
CFCArts Orchestra
SAK Comedy Lab
DRIP
Orlando Gay Chorus
and dozens more
Download the Immerse 2017 app for full details on performers.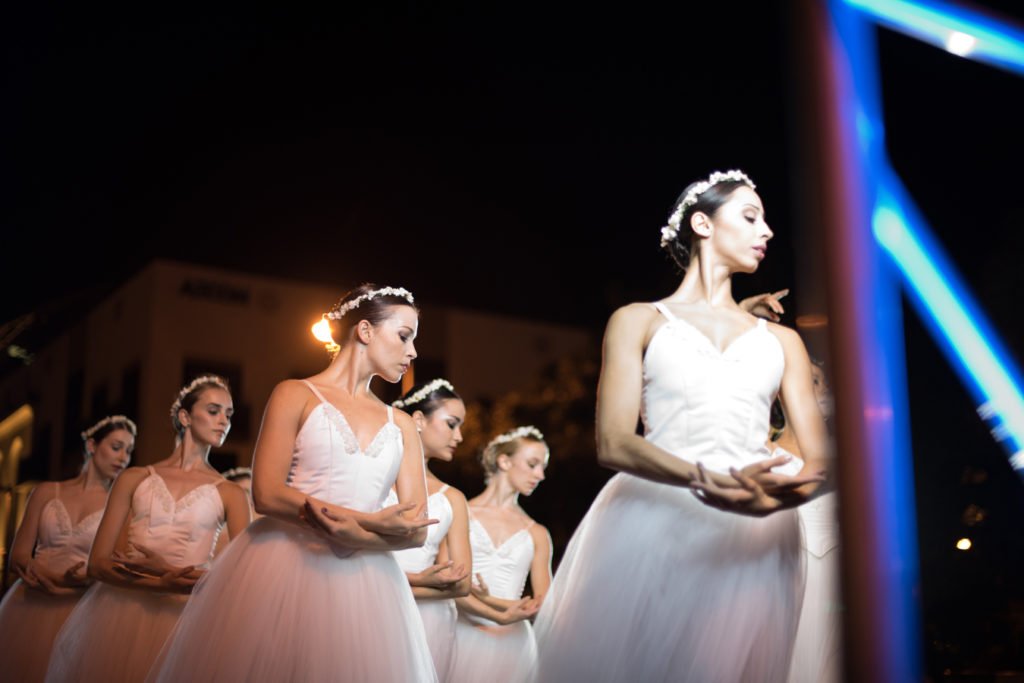 TICKETS
General admission: $10
Family admission: (2 adults and all children): $25
VIP ticket: $100; includes front stage access to all main stages, tickets to the Art of the Cocktail, a special guided itinerary and more
VIP + TDPP Dinner Ticket: $175; includes access to The Dinner Party Project's exclusive dinner plus a VIP ticket
Tickets can be purchased online in advance here.
DETAILS
Immerse 2017: Presented by Creative City Project
Saturday, October 21, 2017
5-11pm
Downtown Orlando
$10-$175
Exact locations:
Orange Ave south of Central to Jackson St (Grand Bohemian)
Pine St and Church St. east and west of Orange Ave
Chase Plaza and Lincoln Plaza (at the SunTrust building)
For more details, visit http://www.creativecityproject.com.

All photos courtesy of The Creative City Project. Feature image by John David Harris.