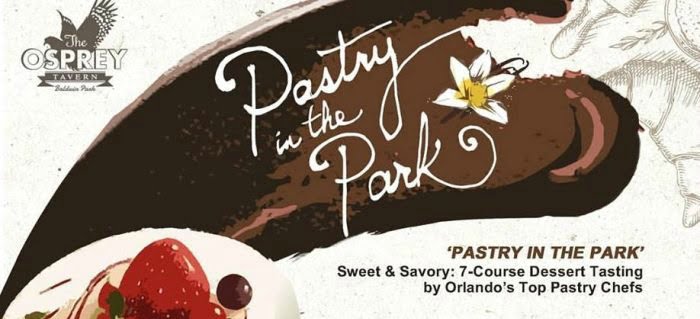 Calling all dessert lovers! Have we got an event for you!!
On Sunday, October 22nd at 6:30pm, seven Pastry Chefs from 11 Central Florida restaurants will come together for a dessert tasting experience like no other.
In addition, savory bites will be provided by The Osprey Tavern, Seito Sushi, and Reyes Mezcaleria.
PARTICIPATING CHEFS
DETAILS
DATE
Sunday, October 22
6:30pm
LOCATION
The Osprey Tavern
4899 New Broad St.
Orlando, FL 32814
407-960-7700
TICKETS
Tickets are $65 per person and can be purchased by calling The Osprey Tavern at 407-960-7700. An additional beverage pairing can be included for $20.
MENU