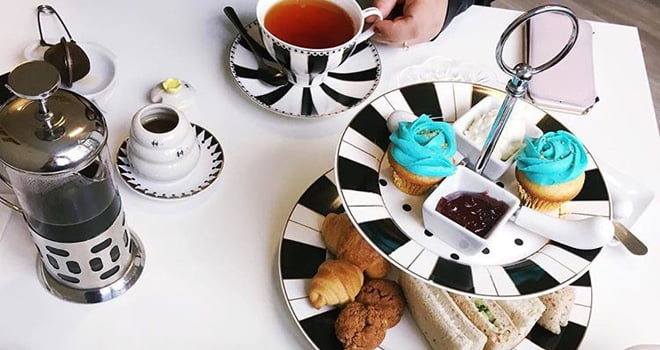 Most Orlandoans know where to get a quality cup of coffee as there is no shortage of great shops to indulge your caffeine craving. Have you ever noticed that tea doesn't get as much love? Full of antioxidants and providing health benefits such as boosting your immune system, protecting your heart, and soothing the digestive system, drinking tea will keep you and your date in top health. Orlando has a multitude of great places to experience one of nature's best drinks–from a tea date at one of our local tea shops to a fancy tea party date to an intimate tea date in your own home.
Tea and Eats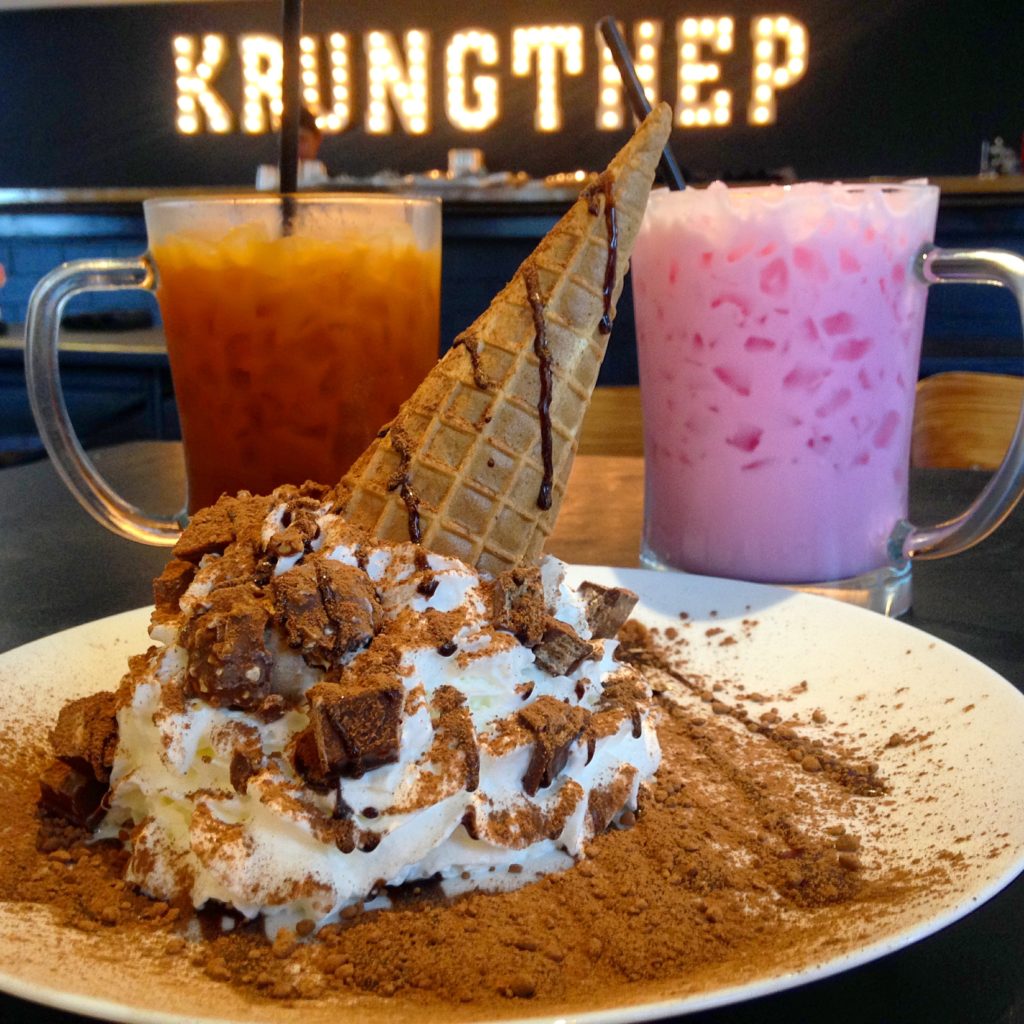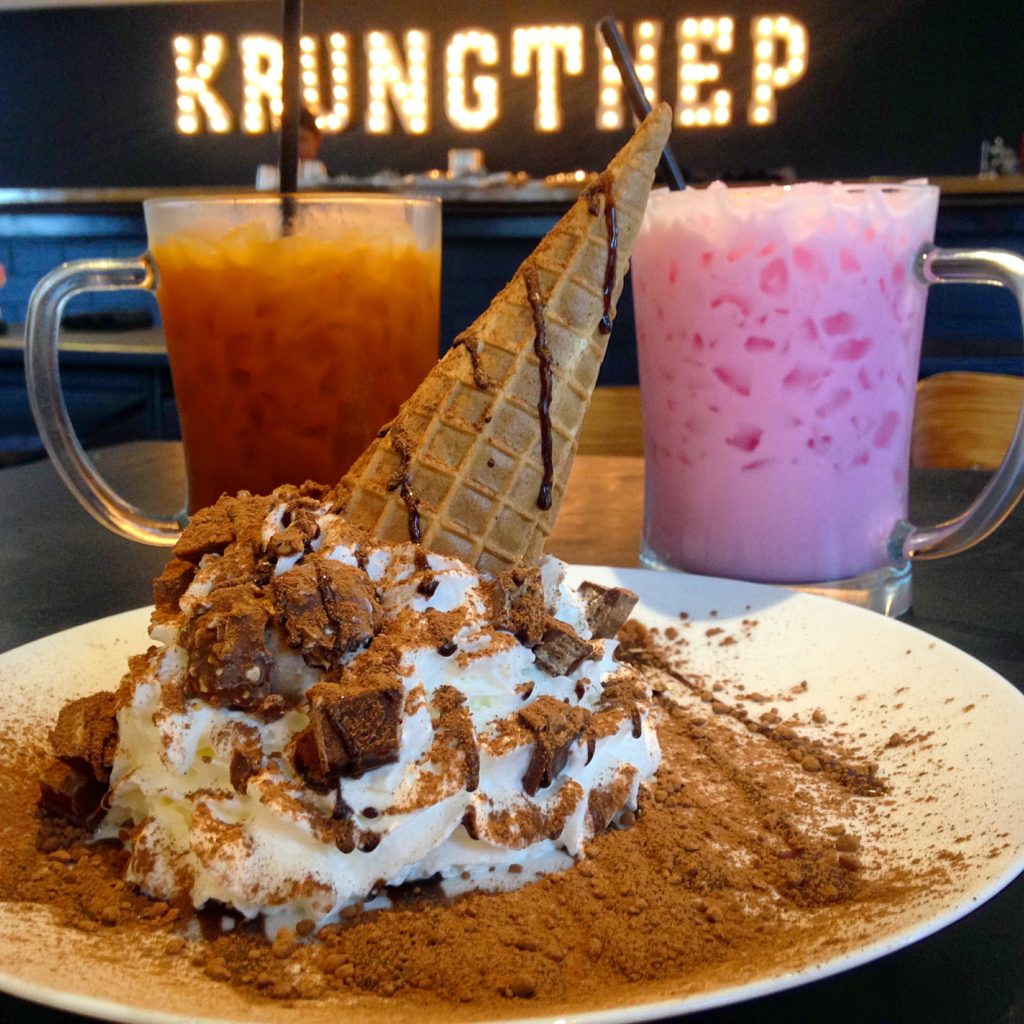 Although Krungthep became instafamous due to their drool-worthy desserts, they are first and foremost a tea bar serving everything from a classic green tea to more extravagant selections like blueberry cheesecake and white coconut creme. Thai iced teas and coffees, Nom Yen (Pink Milk) and Matcha Milk Tea are more of what you can select to drink. They also have a variety of sandwiches served on artisanal local bread from Olde Hearth Bread and salads combining flavors in a truly unique way. Don't leave without ordering one of their decadent desserts. The Brick Toasts and High Hats are large enough to share, but no judgment if you decide to get your own.
Offering one of – if not the most – extensive tea selections in Orlando, Infusion Tea will undoubtedly have a tea for any and every tea lover. They believe in serving only ethically sourced teas and emphasize the importance of choosing loose leaf tea over bagged teas which have mostly lost their essential oils and aroma providing a bitter taste. They serve black, white, oolong, mate, red, green, and herbal teas, available by the cup/glass or in a pot/pitcher to share, hot or iced. For a bite to eat, Infusion's food menu is all vegetarian and includes sandwiches, salads, paninis and more. Afternoon tea is available for $16 a person. The right side of Infusion houses a co-op gift market featuring items made by local and global artists.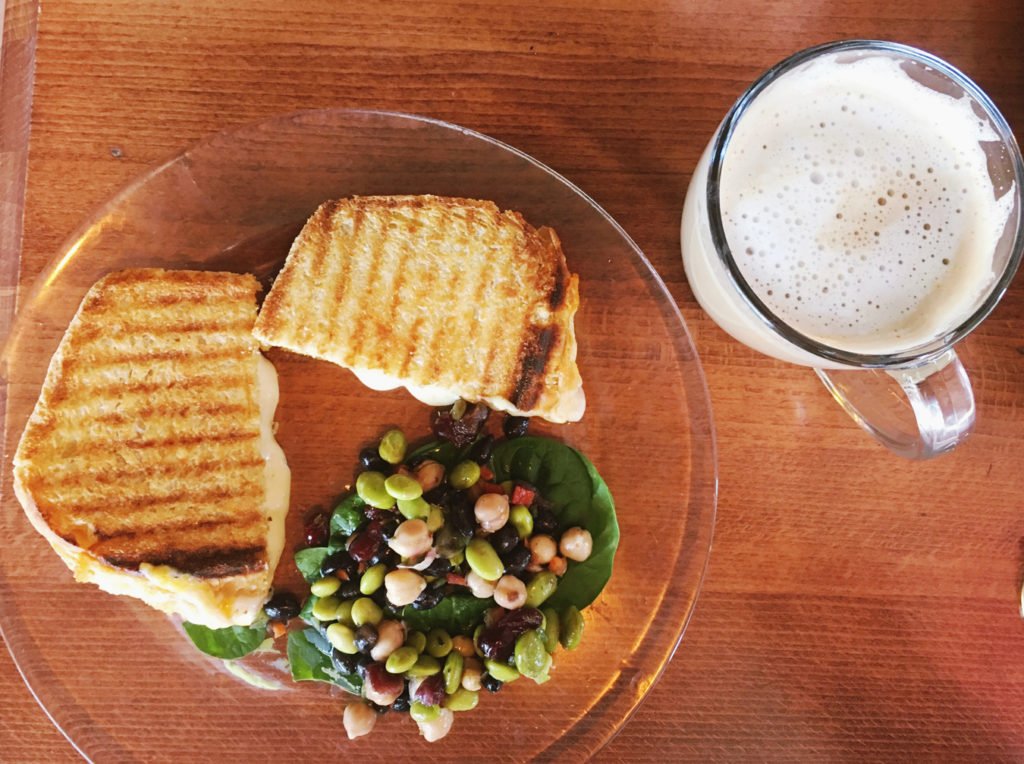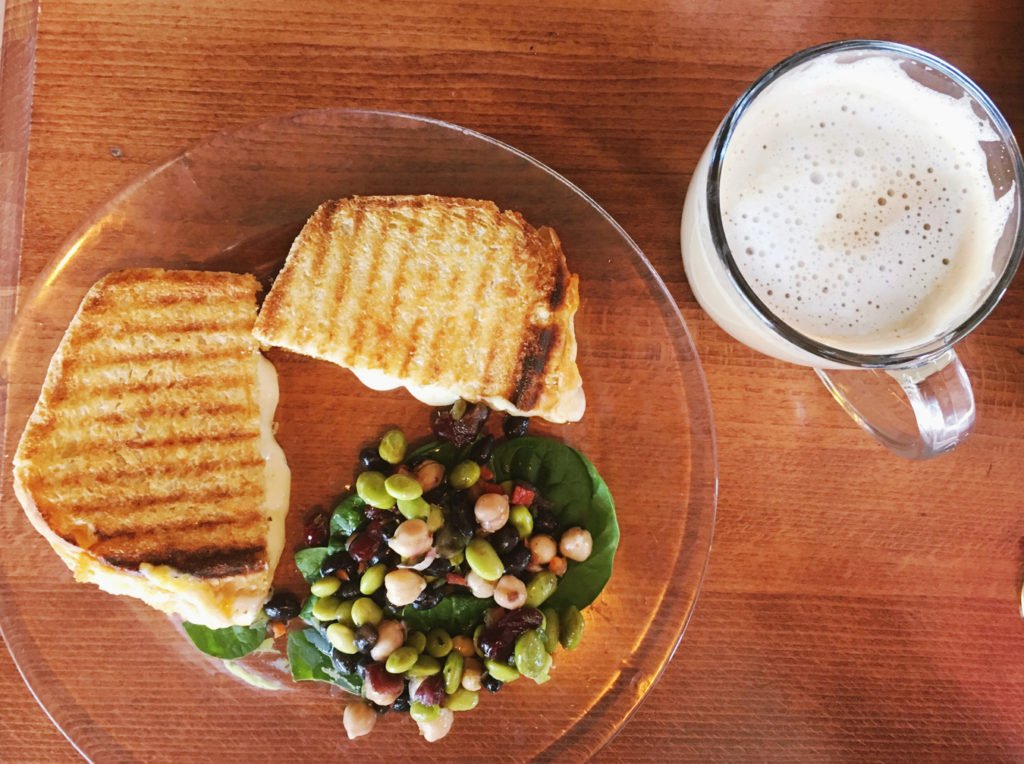 When in Mills 50, look for the green house and you have found Dandelion Communitea Cafe. Serving only organic teas, choices range from the caffeinated varieties (white, green, oolong and black) to decaf options (red, Chakra blends, Wellness Line and Classic Collection). Dandelion is an organic, local, fair trade, and cruelty-free cafe that wants to ensure the impact on the community they live in is a positive one. They accomplish this by providing a completely plant-based menu of food meant to nourish your body that's free of preservatives, coloring, flavoring, and GMOs.
Pom Pom's Teahouse and Sandwicheria
A Milk District gem, Pom Pom's has a small yet vibrant and colorful interior. It's open late which is always a plus! They serve a large selection of teas including caffeinated or decaf, green teas, rooibos, tisane, and herbal teas served hot or iced. Come hungry because Pom Pom's has the most deliciously creative sandwiches around. Mama Ling Ling's Thanksgiving Dinner is Thanksgiving all wrapped up in a sandwich: turkey, Gouda, stuffing, ginger cranberry chutney, mashed potatoes, and cream cheese served with a side of gravy. It is just as phenomenal as it sounds. Don't forget dessert; Blue Bird Bake Shop cupcakes are sold at Pom Pom's.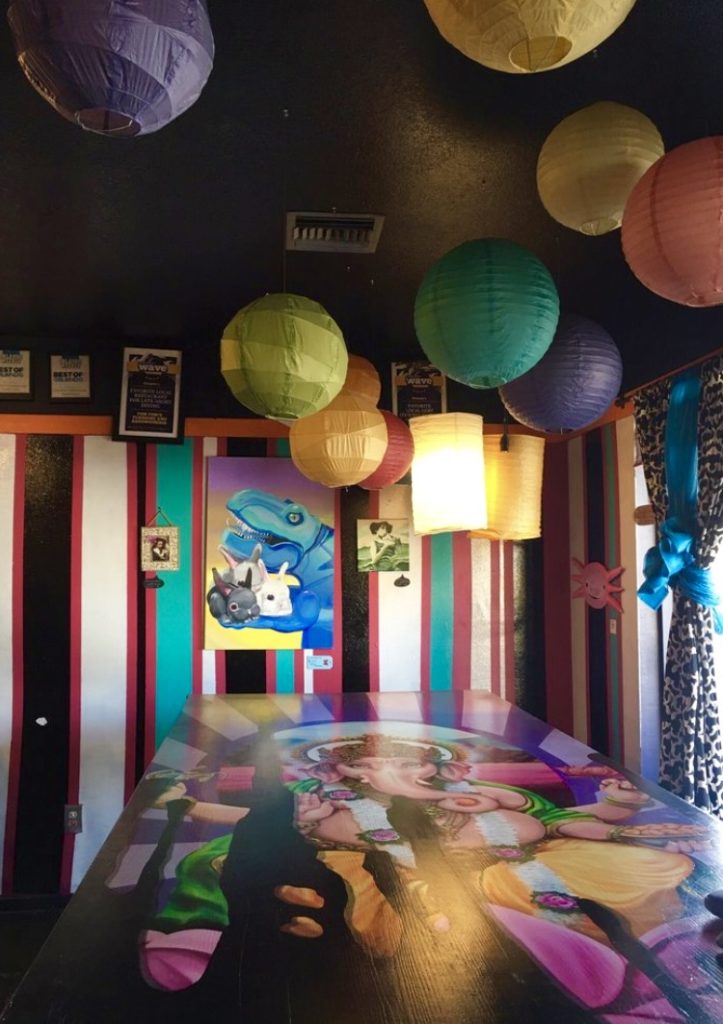 Have a Tea Party Date!
Downtown Orlando is home to a plethora of restaurants and bars, but did you know it's also home to a tea room? The Tea Room Experience transports you from the big city to a sophisticated tea party. Each table is set with a different style of tea cups and plates, and hats are available for those wanting to feel extra fancy. The Afternoon Tea Experience costs $16.50 per person and includes a selection of finger sandwiches, scones, assorted mini pastries (because there isn't anyone who can resist a mini cupcake) and choice of loose leaf tea.
Located in Lake Mary, Dickens Coffee and Tea Room gives guests the option to either do a full tea service, or order tea and eats a-la-carte. There are three different Afternoon Tea selections to choose from, ranging from around $18 to $30. For those not wanting to go the Afternoon Tea route, breakfast, lunch, and dessert are offered as well as a children's menu.
Also try: Afternoon Tea at The Ritz-Carlton Orlando, Grande Lakes and Celebration Tea Room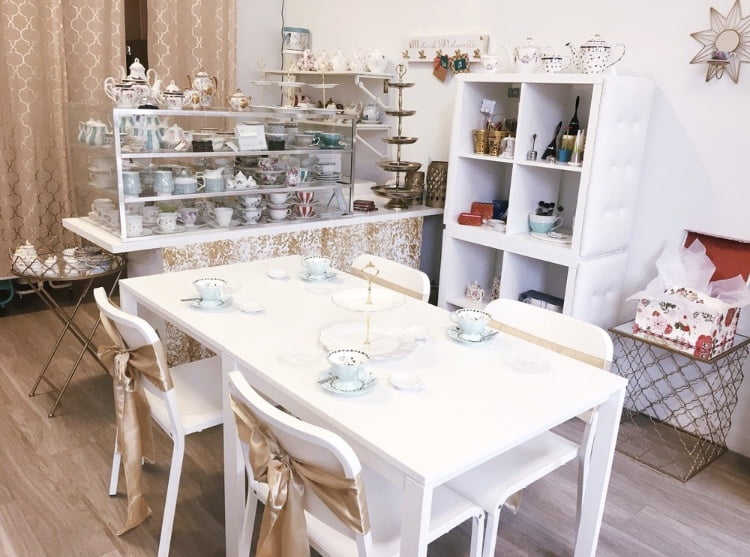 Tea Party at Home
For a romantic tea date at home, look no further than Park Avenue's Spice and Tea Exchange. You can pick up loose leaf green, black, oolong, white, matcha and herbal teas. Guests can also choose their preferred tea based on flavor profile. Don't forget to pick up some of their spices while you are shopping.
All images by Arlene Laboy unless otherwise noted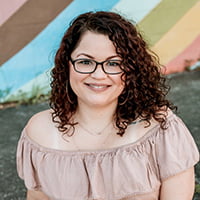 Arlene Laboy is the Managing Editor of Orlando Date Night Guide as well as a professional food and brand photographer. A wife and a mother, Arlene shares her love for adventuring around Florida through her Instagram account, @arlenemlaboy. Find out more about Arlene here.