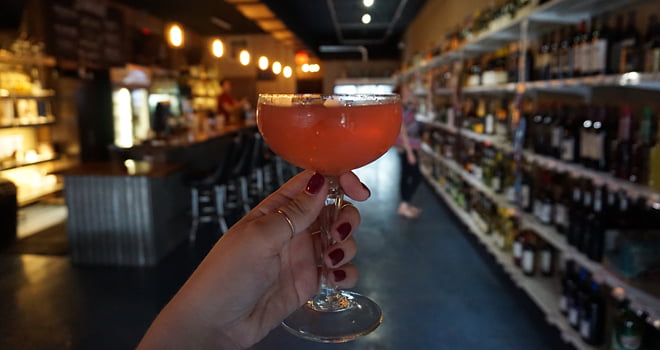 Across Orlando lies a broad selection of bars and restaurants inviting you to experience a variety of unique cocktails. But did you know some of the best cocktails in the area come from the Ivanhoe Village and Mills 50 districts? Grab a date or a group of friends and responsibly enjoy an Orlando cocktail crawl. I've crafted an itinerary which will guide you on a 1.2-mile journey through the Ivanhoe Village and Mills 50 districts to experience some of the best date night sips in town.
PS: As always, tip your bartenders, drink responsibly, and rideshare home.
Stop 1: M Bar/ M Lounge
A newcomer to the Orlando area, M Lounge and M Bar (housed in the same building) create one of the most unique cocktail experiences in town. On the rooftop at M Lounge you can enjoy cocktails with a view, or you can head downstairs to M Bar on the first floor and spend your time sipping on cocktails, checking out the collection of classic cars, and playing arcade games.
2000 N Orange Ave., Suites 100 and 300
Hours: Wednesday-Saturday 6pm-1am, closed Sunday-Tuesday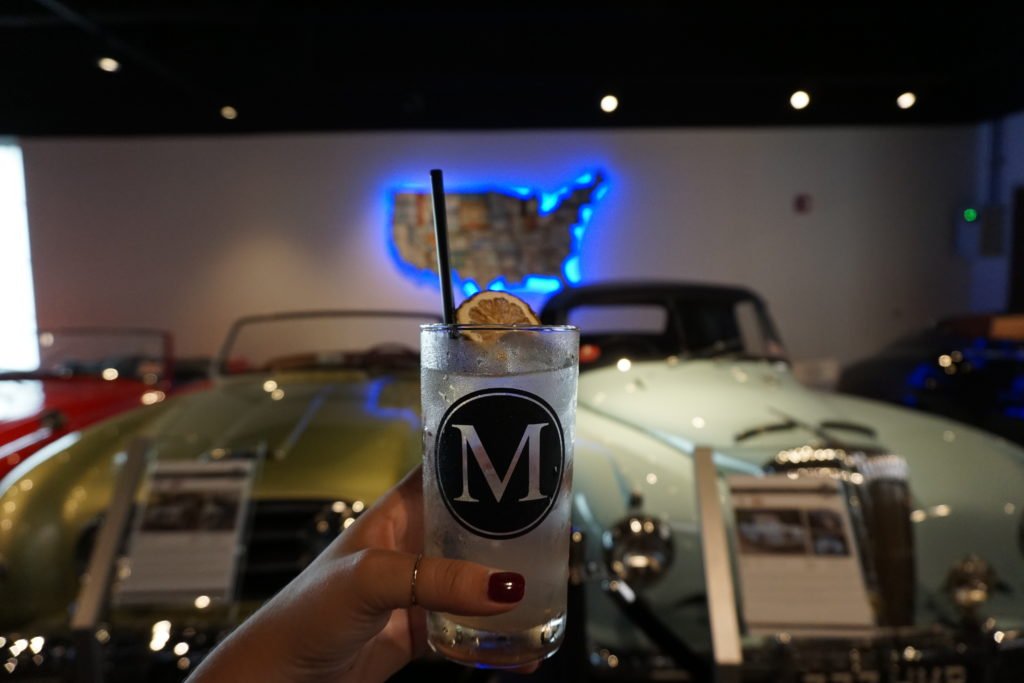 Stop 2: Ivanhoe Craft Bar & Packy
As you walk into Ivanhoe Craft Bar & Packy, you may get a little confused, thinking to yourself, "is this a liquor store… is this a bar?" Well, the answer is BOTH! But, we're on a cocktail crawl here, so let's focus on the bar. While they have a great seasonal cocktail menu, the bartenders love experimenting with new creations for their customers. After chatting it up for a bit with my bartender, Shane (he's the best!), he created the perfect drink for me, a gin and lavender cocktail that tantalized all the senses. If you see Shane, tell him I said "Hi!!"
1915 N Orange Ave
Hours: Tuesday-Thursday 4pm-12am, Friday 4pm-2am, Saturday 2pm-2am, Sunday 2pm-10pm; closed Monday
Stop 3: Better Than Sex
A stop at Better Than Sex is not for the faint of heart. The menu includes sexy drinks, shots, and desserts. I went with The Klimax, a sweet red wine rimmed with white chocolate, and a few of The Lucky Shots, a house made Irish Cream topped with whipped cream, for the group. We won't tell if you break from traditional bar crawl form and indulge in a few desserts; in fact, we encourage it! A reservation is recommended for inside seating, and outside seating is first come, first serve so plan accordingly.
1905 N Orange Ave
Hours: Wednesday-Sunday 6pm-12am, closed Monday-Tuesday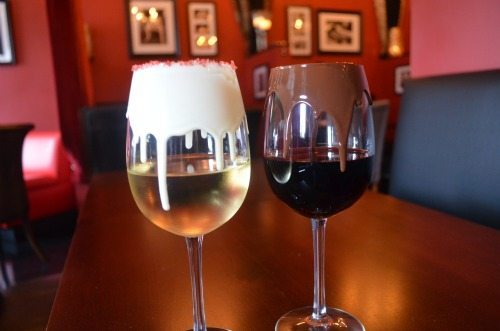 Stop 4: The Florida Room
An extension of The Lucky Lure, The Florida Room is the newest spot in Ivanhoe Village. At the Florida Room customers can enjoy a light, airy, and beachy atmosphere with the all white interior, string lights hanging above the bar, open garage doors to a large patio, and bartenders serving up beer, wine, and fresh craft cocktails. Because the Florida Room is still in soft opening mode, there isn't an official cocktail list, but the bartenders will craft up the perfect cocktail for you. I asked for a refreshing, light drink and I was delivered a delicious cucumber cocktail.
1425 N Orange Ave
Hours: Thursday-Saturday 3pm-2am, Sunday 3pm-8pm, closed Monday-Wednesday (these hours subject to change)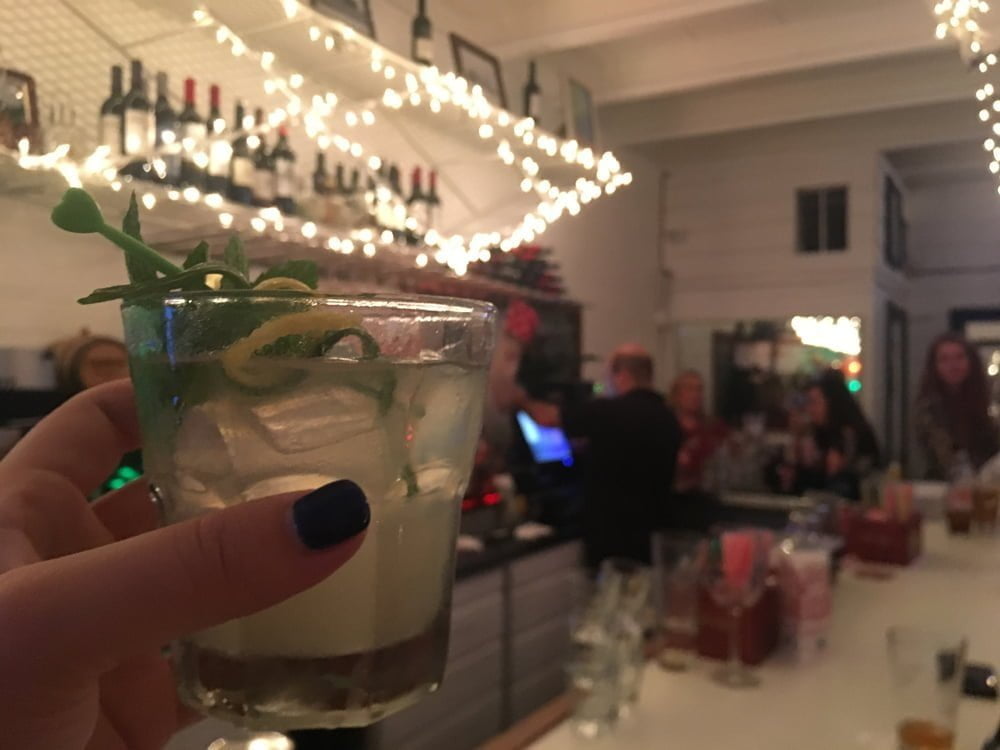 Stop 5: The Matador
Enjoy everything you love in a dive bar and a cocktail bar in one place at The Matador. As you walk in you'll notice the dramatic drapery, comfortable seating, and unique wall décor, but off in the back of the bar you'll spot the pool table and dartboard. The rotating menu includes specialty and classic cocktails with a twist. Grab a drink, play some pool or sit on the front patio, and get ready to crawl to the next stop.
724 Virginia Dr
Hours: Saturday-Thursday 7pm-2am, Friday 5pm-2am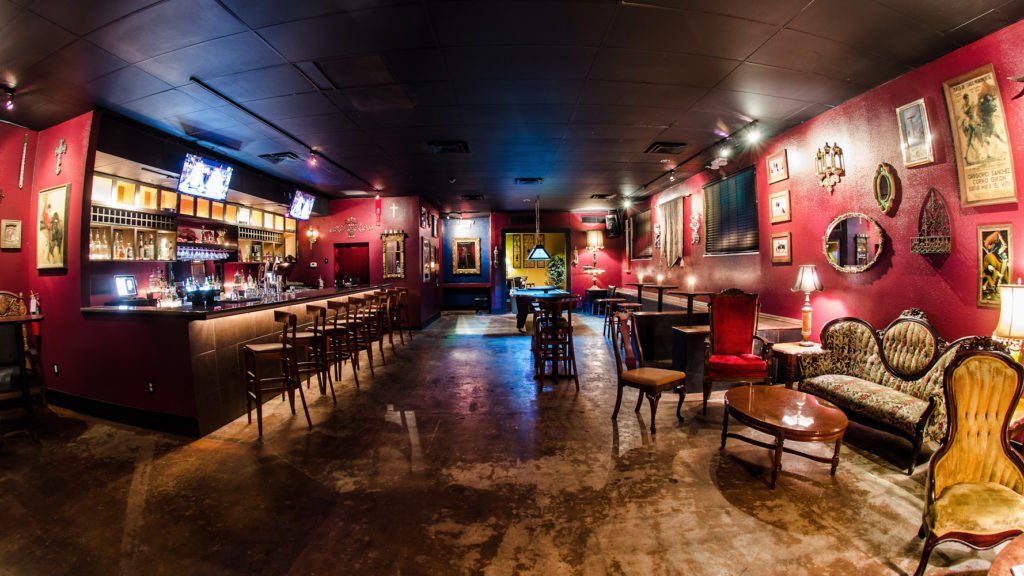 Stop 6: Santiago's Bodega
By this point, you're probably starving and Santiago's Bodega will fill you up with food while keeping you "hydrated" with sangria. Santiago's Bodega has three types of sangria – sparkling, white, and red, each just as good as the next. The tapas-style menu features a variety of options to fill up on; some of my favorites are the beef carpaccio, mini quesadillas, and patatas bravas. Although you truly can't go wrong with any dish on the menu (much like the sangrias). Pro Tip: Get there between 4-6pm or after 11pm for happy hour for $3 sangrias and $5 select tapas. The kitchen closes at 1am.
802 Virginia Dr
Hours: Monday-Friday 11am-2am, Saturday-Sunday 10am-2am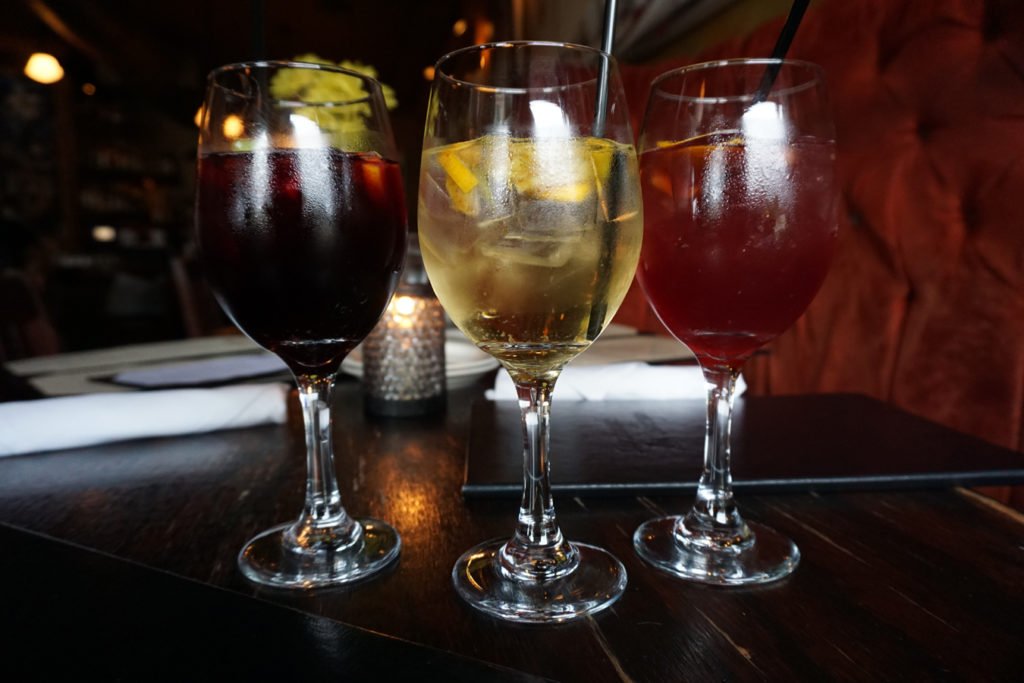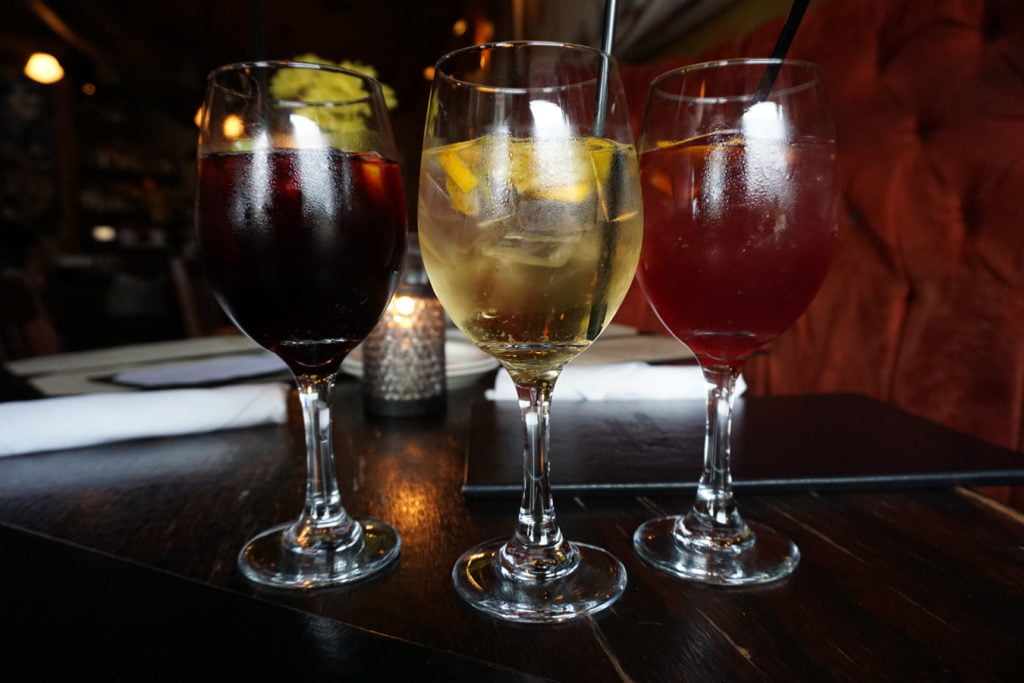 Stop 7: The Guesthouse
Now that you're refueled with some food, it's time to visit one of the most beautiful spots in town. The Guesthouse boasts a beautifully lit center bar, local artwork on the walls, and an expansive outdoor area in the back complete with an Airstream turned bar. The menu features classic cocktails including a Moscow Mule, Army Navy, Negroni, and more. If you're not feeling one of the classics, don't hesitate to ask the bartenders for a custom elixir.
1321 N Mills Ave
Hours: Monday-Friday 4pm-2am, Saturday-Sunday 12pm-2am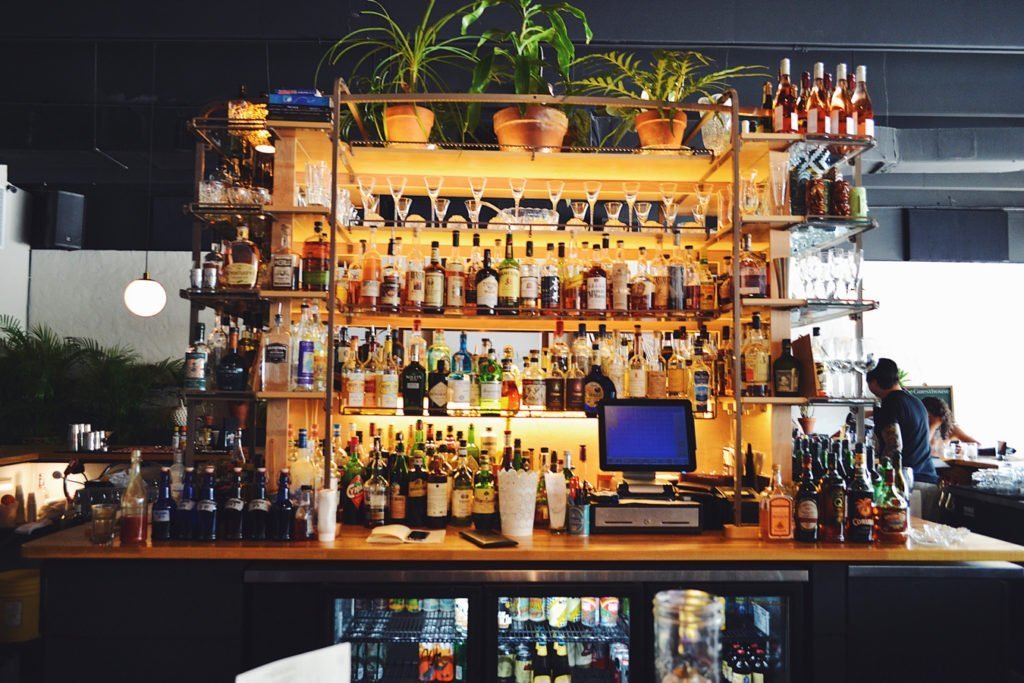 Stop 8: Lil Indies
The final stop on the crawl is one of my favorite spots in town. Lesser known to the general population of Orlando, Lil Indies is quite the hidden gem. As you walk in you might feel like you're in your grandmother's house, with antique furnishings and paintings on the walls, but your grandma probably doesn't serve you drinks like these. Lil Indies, located adjacent to Wills Pub, serves up beautiful and unique cocktails from their rotating house specialty cocktail and seasonal cocktail menus. My favorite on the fall menu is the Cuban Missile Crisis with pineapple rum, cold brew coffee, coconut cream, agave, and pineapple. Bonus Points: If you can handle one more cocktail check out Dirty Laundry, a little tiki bar tucked outside of and behind Lil Indies, and grab an island inspired drink.
1036 N Mills Ave
Hours: Daily 4pm-2am
Craving wine? Swap any of these stops with a visit to Imperial Wine Bar & Beer Garden and/or Quantum Leap Winery.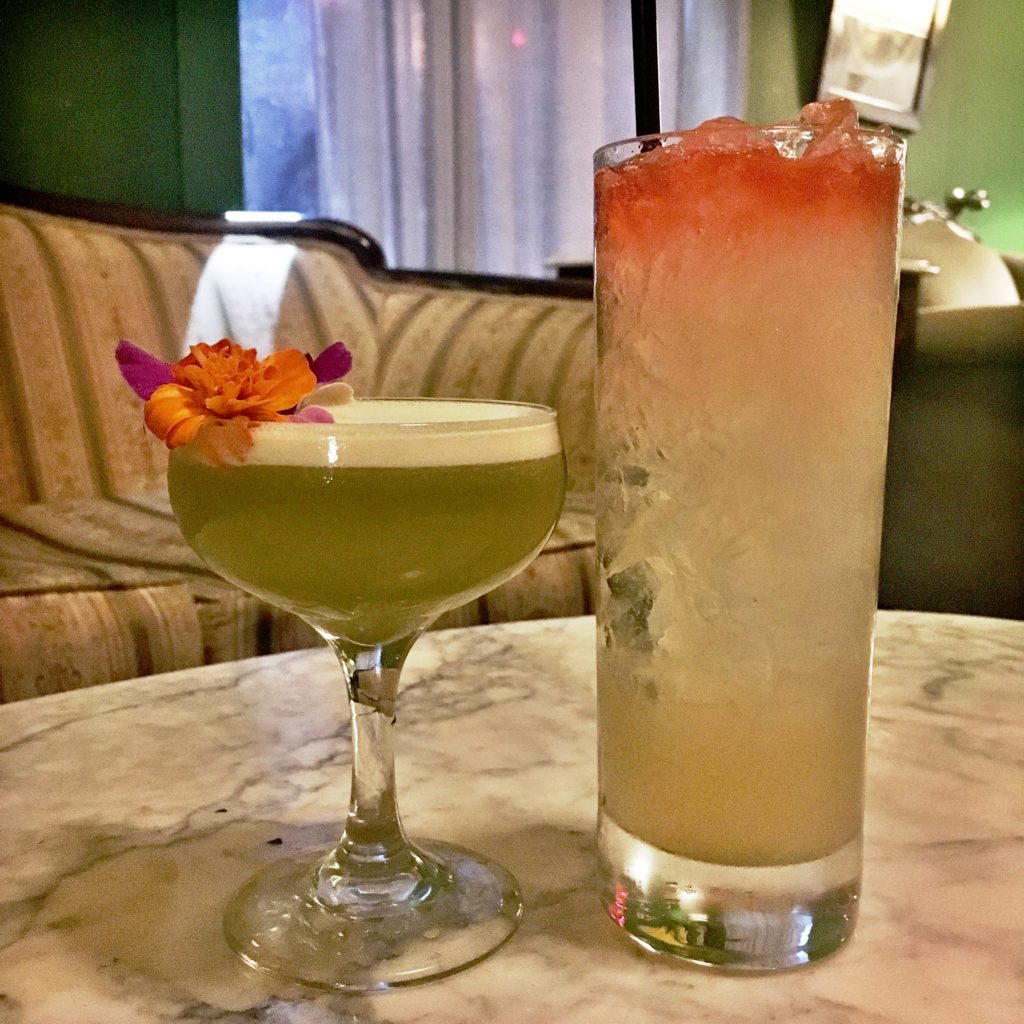 All photos by Lindsey Harris unless otherwise noted