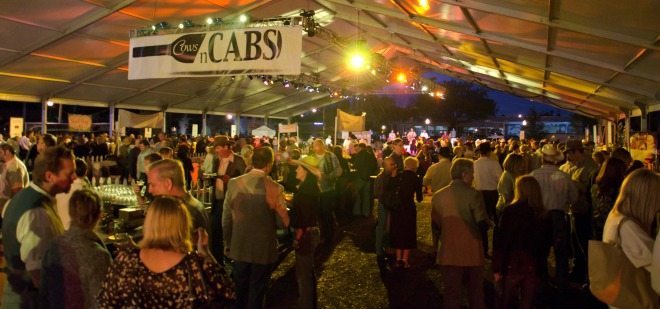 It seems that food is dominating the social calendar this week in Orlando. Here's a selection of delicious diversions and scrumptious ways to date your mate.
A Gastronomic Tour of France
Wednesday, November 8
6:30-9:30pm
East End Market Apex (Upstairs)
$95 per person (tax and gratuity included)
Annual Feast of Fonzo
Thursday, November 9
6:30pm
The Rusty Spoon
$65/person
Tokyo Soul
Thursday, November 9
7-10pm
Dragonfly Robata Grill & Sushi
$45 – $55
Quantum Leap Wine Dinner
Friday, November 10
7pm
Ruth's Chris Sand Lake
$99 per person, plus tax and gratuity
Cows 'n' Cabs
Saturday, November 11
7-10pm
Central Park West Meadow, Winter Park
From $110
Nickel & Nickel Wine Dinner
Saturday, November 11
7-10pm
Bull & Bear, Waldorf Astoria Orlando
$165 per person, plus tax and gratuity
DeLand Cheese & Wine Festival
Saturday, November 11
5-9pm
S.Alabama Ave., DeLand
$35 (advance), $45 (at door)
Also happening this week…
NEED MORE EVENT IDEAS?
Download the Date Night Guide App on your android or iPhone, where you'll find hundreds of local events curated for couples. Simply access the Google Play or Apple App Store today to get started.