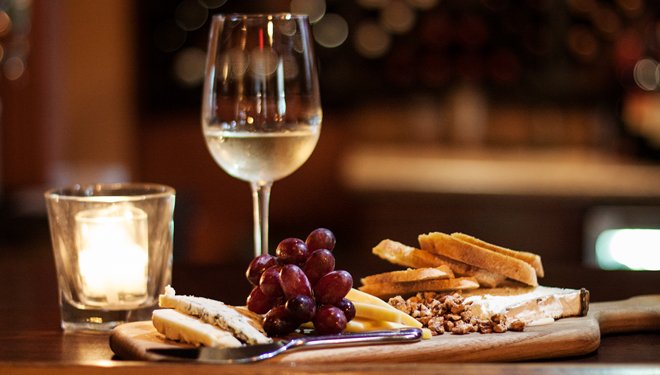 I've always associated happy hour with blowing off steam after a long workday. But in the right setting, happy hour easily crosses over into romantic date night territory. Such is the case at K Restaurant in College Park, where light bites and libations are served in the cozy, candlelit bar, the porch, or the intimate outdoor garden patio.
News of former chef/owner Kevin Fonzo selling K Restaurant broke earlier this year, but longtime fans needn't worry. The new owner and chef, Chad Phelps, is doing a fantastic job remaining true to K Restaurant's roots and locally-sourced farm to table concept.
Served Monday – Friday from 5-7pm in the bar and patio, happy hour includes select $6 wine-based cocktails, $4 pints, select $5 wines by the glass, and an assortment of appetizers (including a cheese board) priced at $1-$6 each.
PS – want to bring your dog along? K Restaurant recently launched a monthly dog-friendly "Yappy Hour" with treats for dogs and humans alike, drink specials, and specialty menu items like truffled "pupcorn" from Chef Ryan McLaughlin. Yappy Hour takes place on the second Monday of each month; the next event is scheduled for January 8, 2018.
DRINKS
Update: As of November 2017, K Restaurant is now serving liquor.
Every drink on the happy hour menu is $6 or less. Take your pick of seven wine-based cocktails ($6 each – half off the normal price!), or select beer ($4) and wine ($5).
I started with a glass of white wine to enjoy with our shared cheese board but followed up with the Cobbler, a fresh and fruity but not overly sweet cocktail made with sherry, berries, simple syrup, lemon, and mint.
What I loved most about the happy hour cocktail menu was that the drinks weren't trying to be something they're not. Sure, you can make a wine-based version of a popular cocktail that's usually made with liquor, but it probably won't live up to the real, liquor-based concoction. While some drinks are a spin on classic cocktails, each drink on the menu is crafted with the wine in mind, and enhanced with complementary additions like cucumber, ginger beer, and elderflower.
FOOD
At the time of our visit, there were four happy hour appetizers to choose from and, in the name of research, we happily taste-tested each one.
Of all the selections, the cheese board ($5) is a delicious start. The board comes with assorted cheese, fresh fruit, and crostini, but we chose to upgrade by ordering the larger 3 for $15 cheese board instead. This includes an assortment of three kinds of cheese (check the chalkboard for available varieties) along with fruit and crostini.
Equally satisfying and savory, the deviled eggs ($1 per egg) were topped with tomato jam and bacon. I loved the savory, smoky, sweet flavor combination and could have easily gobbled up a few more.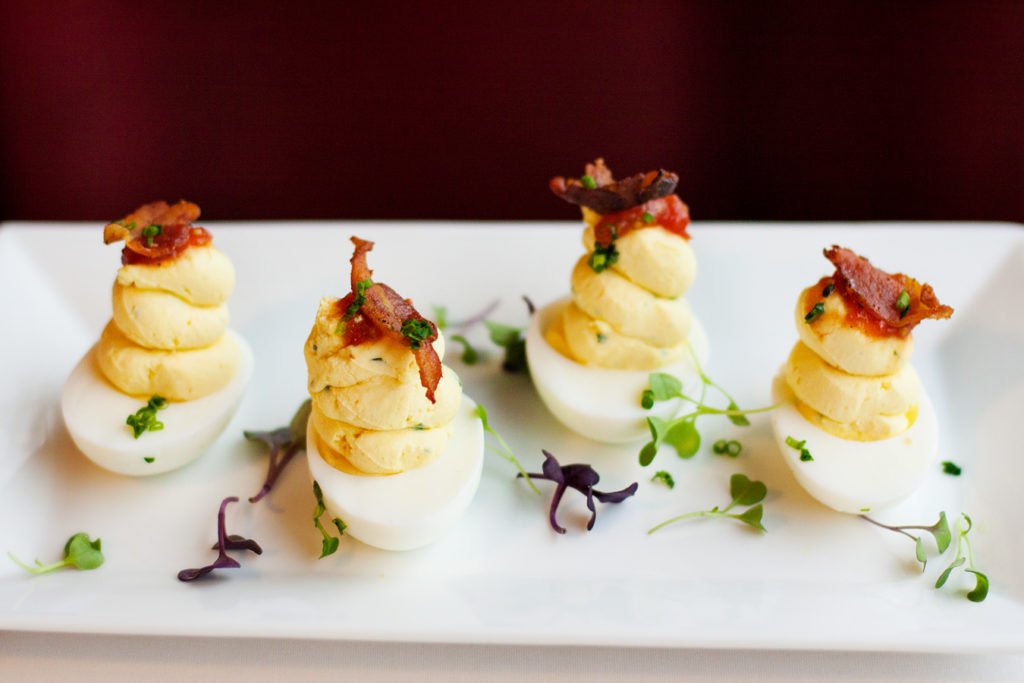 The menu is rounded out with two more offerings: the aesthetically (and palate) pleasing fried green tomato ($6) topped with a hearty serving of roasted corn and crab salad, and delectable Brussels sprouts ($5) with bacon lardons (bacon makes everything better), sundried cranberries, and a hot sauce honey.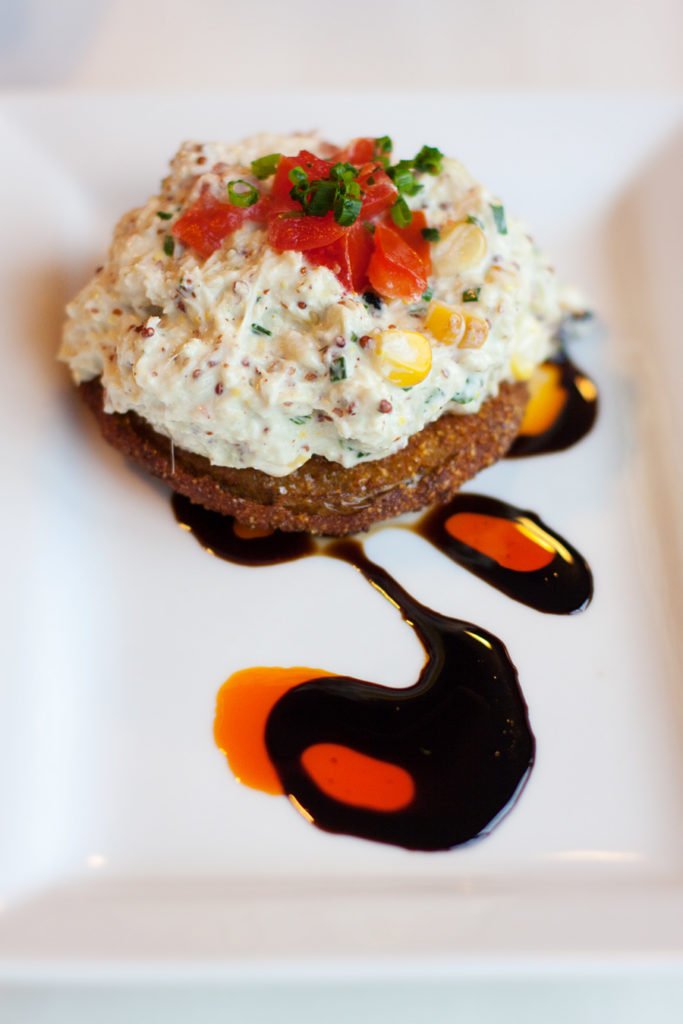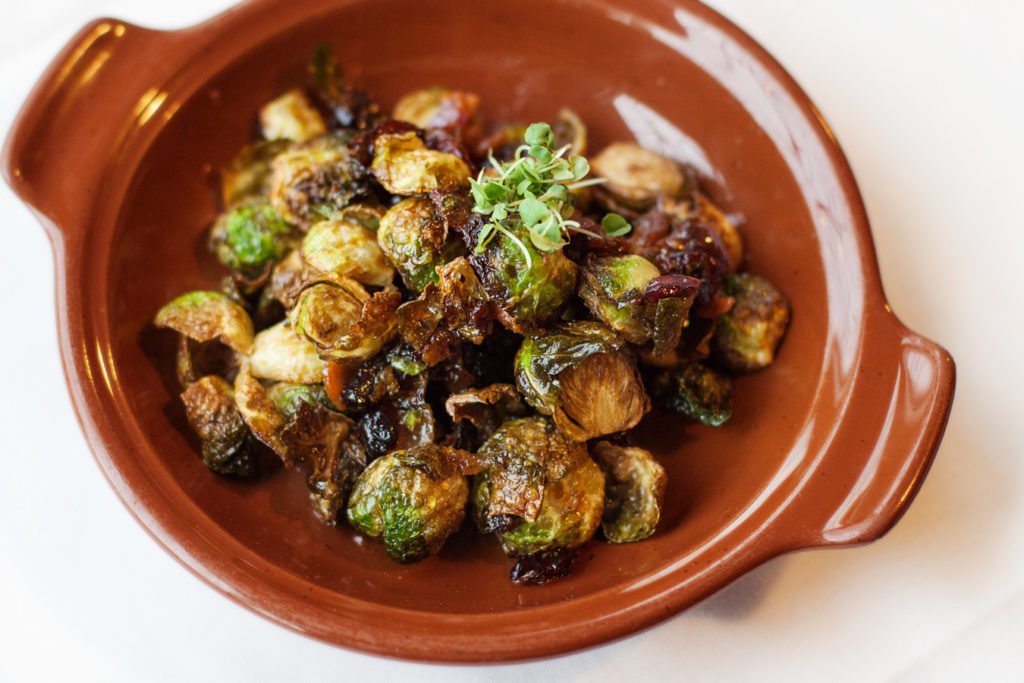 THE GRADE
Drinks: The cocktails are half off the normal price and because they're wine-based, you won't feel guilty sipping more than one. The wine and beer selection are wonderful alternatives.
Food: You really can't go wrong with the cheese board (especially paired with a glass of wine). You won't fill up on happy hour nibbles alone, so plan to share a few of the selections as appetizers and stay for dinner.
Setting: I've yet to come across a happy hour setting so romantic and relaxing. The bar is a wonderful place to linger over a glass of wine and share appetizers before transferring to the dining room for dinner. Or, sit outside on a nice evening and relish the fantastic outdoor patio spaces.
K Restaurant scores an A. With the cozy interior, top-notch food, light cocktails, and romantic indoor and outdoor settings, happy hour at K Restaurant is a total date night slam-dunk.
K Restaurant & Wine Bar
1710 Edgewater Dr
Orlando, FL 32804
http://www.krestaurant.net
Happy hour is served in the bar, porch, and garden patio Monday-Friday from 5-7pm.
Want more happy hour info? Check out our Guide to Orlando Happy Hours.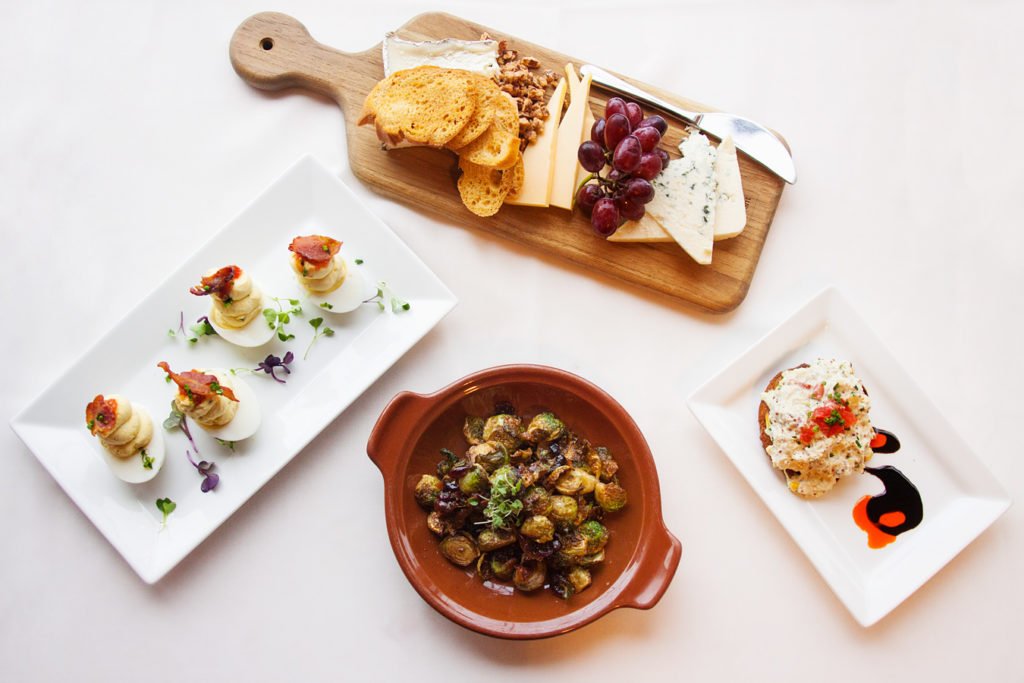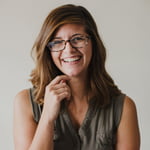 About the Author/Photographer:
Stephanie Patterson is the managing editor of Orlando Date Night Guide. She's a talented professional food and travel photographer and writer with a passion for creativity, the beach and great eats. When she's not taking photos or writing, you can find her exploring the state for her Florida travel blog, Travel Taste Click. Find her online at www.spattersonphotography.com and www.traveltasteclick.com.