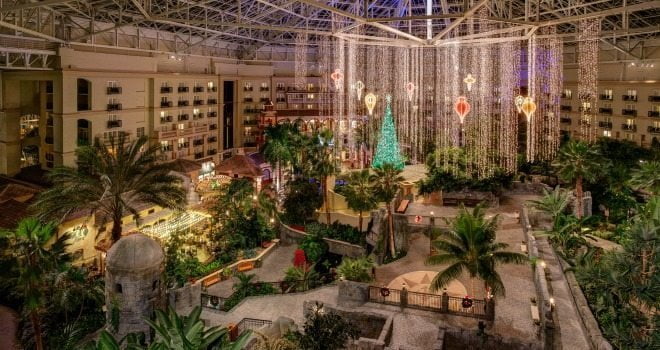 Along with ICE!, snow tubing, live Cirque Dreams shows and more this year, Christmas at Gaylord Palms will host the Sounds of the Season Concert Series, featuring a cappella concerts from the Orlando Gay Chorus and local group Voctave, along with a very special collaboration between Opera Orlando, Orlando Philharmonic, and the Orlando Ballet.
All performances will take place on the stage in the grand St. Augustine Atrium and will include a special concert patron-exclusive visit to the resort's popular ICE! attraction after the performance.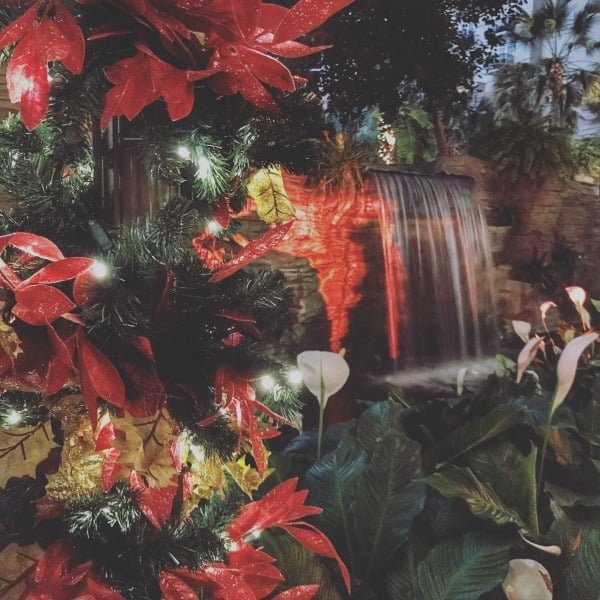 Christmas in Every Language
Wednesday, December 6th and Tuesday, December 12th
Christmas in Every Language is a multicultural musical celebration of Christmastime, featuring eight local vocalists who have performed all over the world. Their cultural backgrounds are as varied as their talents and experience, but it is their voices uniquely blending together that will leave audiences in awe.
Orlando Gay Chorus
Wednesday, December 13th
The Orlando Gay Chorus consists of 100+ gay, lesbian, straight, bisexual and transgender members, all working together to "sing the world to a better place." Their musical artistry showcases the pride they have in themselves, offering the world a chance to see beyond headlines and contentious social issues to build bridges of understanding, equality and love.
Amahl and the Night Visitors
Performed by Opera Orlando, Orlando Philharmonic and the Orlando Ballet
Wednesday, December 20th
Gian Carlo Menotti's Christmas opera "Amahl and the Night Visitors" was the first opera written for television in 1951, made to entertain a wide audience. This special 45-minute performance features a precocious, young crippled boy who is visited by three strangers who happen to be the Three Kings on their way to see the Christ child. A charming and heartwarming story that appeals to the whole family, the opera is sung in English and set in the little town of Bethlehem. This special production at Gaylord Palms features a full cast from Opera Orlando with a 12-member adult chorus plus five youth chorus members, along with original choreography from two dancers with the Orlando Ballet and a chamber ensemble from the Orlando Philharmonic.
Voctave
Thursday, December 21st
Popular Central Florida a cappella group Voctave features members who have performed all over the world with multiple artists and in countless venues. Formed in 2015, Voctave has been recording and performing throughout the country. The group has recorded with artists including Kirstin Maldonado of Pentatonix and former Avalon member Jody McBrayer. They are releasing their second Christmas album this holiday.
TICKETS
Tickets for each concert start at $29.99, plus tax and fees. Tickets are now on sale online at ChristmasAtGaylordPalms.com/SoundsOfTheSeason.
CHRISTMAS AT GAYLORD PALMS 2017
The new Sounds of the Season Concert Series complements the signature attraction at Christmas at Gaylord Palms – ICE! featuring Christmas Around the World, which recognizes the world's diverse holiday traditions with representations from the United Kingdom, Mexico, Germany and more.
Artisans from Harbin, China, home of the world's largest ice and snow sculpture festival, travel more than 6,000 miles to hand-carve more than two million pounds of colorful ice into larger-than-life sculptures.
When guests enter the nine-degree attraction this year, they will discover holiday scenes from various nations and two-story ice slides surrounded by sculptures and international tidings, all before ending with a trip to the North Pole to experience Santa's toy workshop. The ICE! experience ends with the Frostbite Factory live ice carving showcase and the traditional Nativity created with crystal clear ice.
From the ICE! attraction to snow tubing lanes, from live shows and concerts to holiday dining, the Christmas season at Gaylord Palms is chock full of endless entertainment.
For tickets and details, visit http://www.ChristmasAtGaylordPalms.com.