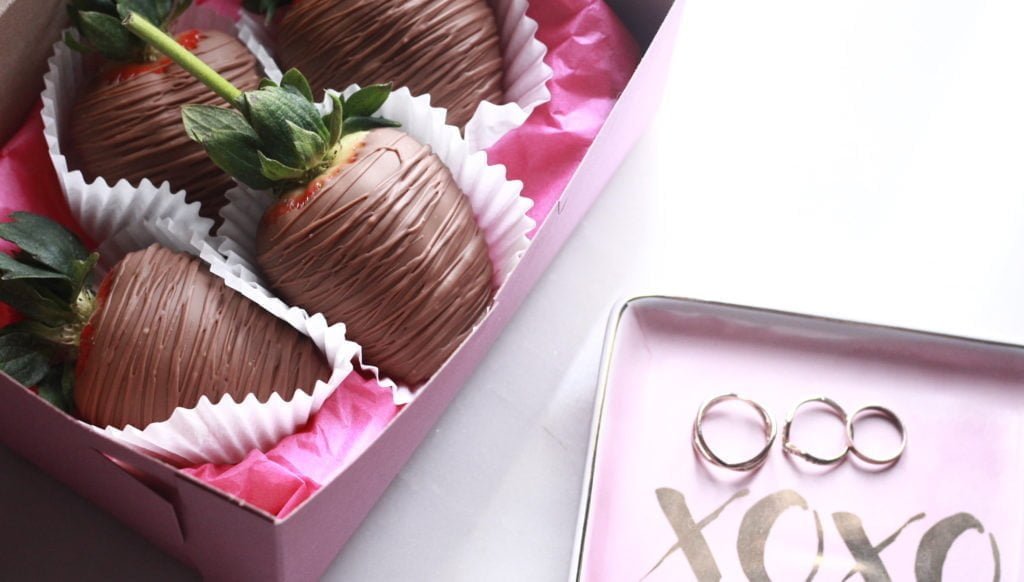 Surprise your Valentine this February 14th with more than just a box of waxy drugstore chocolates. Show him or her you really care with fresh, locally-made treats from some of the finest chocolate purveyors in Central Florida. Orlando is home to a passionate and award-winning selection of chocolatiers. Go the extra mile for you sweetie and get a customized box of his or her favorite truffles, or amp up the romance with hand-dipped chocolate covered strawberries from these Orlando chocolate shops. Whatever you do, don't leave it 'till the last minute.

4875 New Broad St, Orlando; 407-770-1607
This small, family-owned factory was one of the first to set up shop on Baldwin Park's Main Street. You can customize your chocolate box with house-made chocolates, truffles, and caramels. Or take your sweetheart to the factory for a fun date night workshop every Friday at 7 and 9pm. Farris and Foster's specializes in chocolate parties, with extra flair added to their date night—the lights go down, the Michael Buble playlist goes up, and the chocolate making begins. (Editor's note: you can also bring a bottle of wine to share during date night workshops.)
300 S Park Ave, Winter Park; 407-644-3200
Owned by husband and wife team Kevin and Jami Wray, Peterbrooke Chocolatier on Park Avenue has been a Winter Park staple for years. The team at Peterbrooke Chocolatier of Winter Park works hard at crafting tasty creations with chocolate made from ethically sourced cocoa beans. You can often smell their shop's chocolate aroma wafting down Park Avenue and luring in Park Avenue amblers. For Valentine's Day, order their freshly dipped strawberries, a chocolate basket, or custom box of assorted chocolates. Check out the available V-day treats on their website and order in advance if you think the 14th might sneak up on you.
Bonus: If you order a Strawberry Heart Box before February 11, 2019 you'll get 10% off. Each box includes 8-10 chocolate covered strawberries available in milk, white, and dark chocolate or a combination.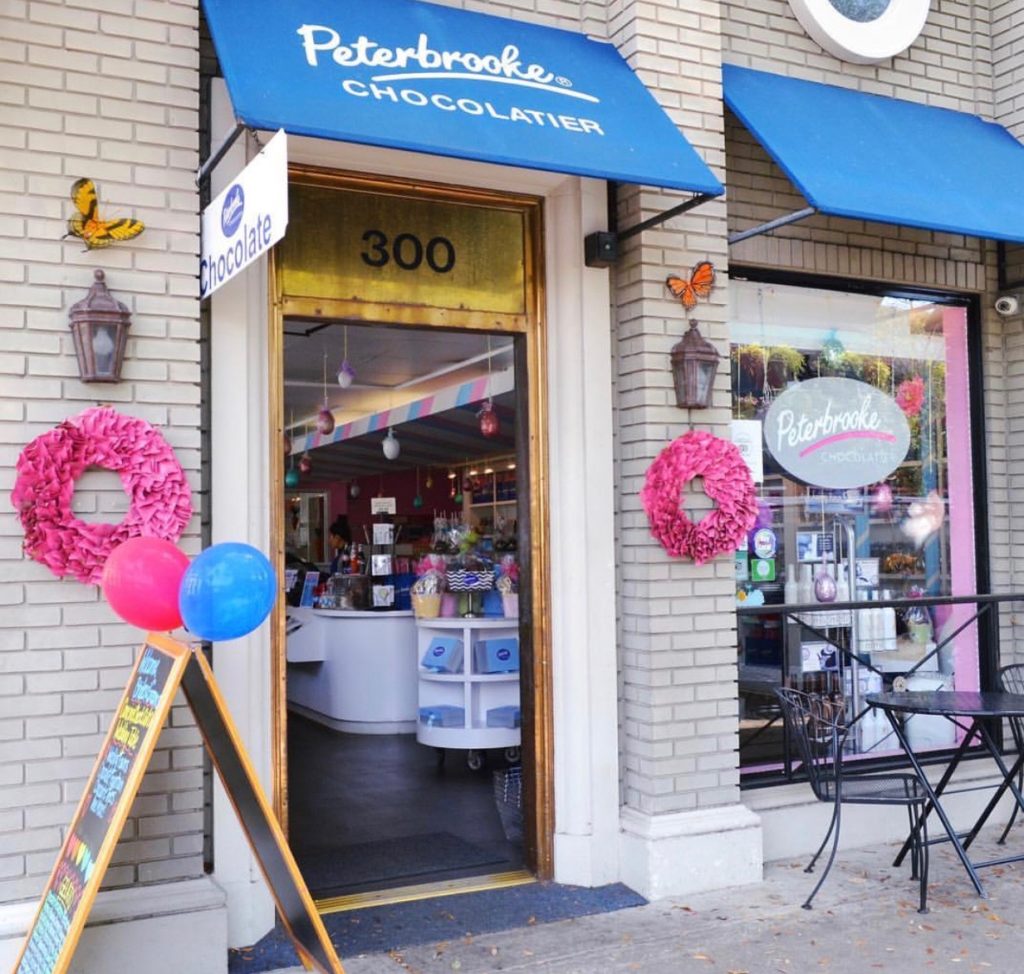 122 N Park Ave, Winter Park; 407-622-6292
Though not exclusive to Orlando, Kilwin's chain of chocolate shops are still top notch and deliver a hometown feel. Stroll along Park Avenue this February 14 hand in hand with your honey and stop in Kilwin's to warm up with espresso and freshly-made fudge.
Orlando: 2154 Central Florida Parkway Suite B-8, Orlando; 407-816-7400
Winter Garden: Plant Street Market (426 W Plant Street, Winter Garden); 407-816-7400
David Ramirez chocolates are your no-guilt solution to indulging this 2/14. Chocolate confections are made fresh daily using raw, organic, and fair-trade chocolate. Ramirez's chocolates are elegant and unique, adorned with decorative designs like gold leaf and leopard print. Mix and match your chocolates with house-made macarons for a classy Valentine's gift.
Also try: Kaebisch Chocolate
2425 West State Rd 434, Springs Plaza – Suite 187, Longwood; 407-389-4653
Betsey K's has been crafting homemade chocolates for 17 years. Betsey's specializes in molded chocolates made to order. There's a mold for everyone here, from football aficionados to film buffs. Pre-order her freshly dipped chocolate strawberries for a luxurious treat. Or, choose from chocolate handcuffs, chocolate heart boxes, and more.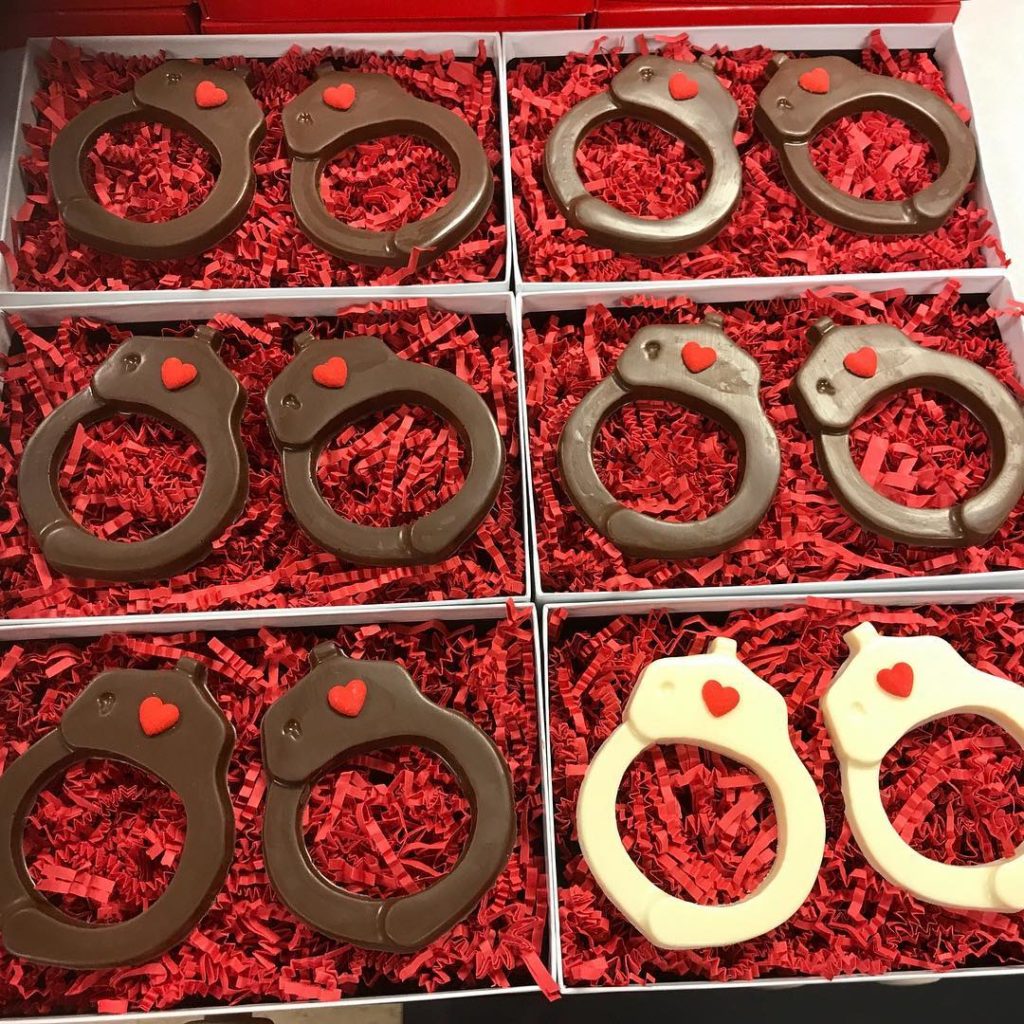 1015 FL-436 #109, Casselberry; 407-697-8361
Emma's Sweets in Casselberry makes small-batch treats with Belgian chocolate and local ingredients like wildflower honey. Emma's owner, Leslie, makes it her mission to provide the best customer service and does so with a caring staff composed of her family and special needs employees. Her barks, brittles, and caramels can all be ordered online and packaged for easy pickup.
445 S Orlando Ave, Maitland; 407-335-4099
This local chocolate shop is the place to go for customized chocolate gifts and friendly neighborhood service. Their frequent buyer punch card rewards those with a year-round sweet tooth. Stop in for their notorious chocolate covered cheesecake.
East End Market, 3201 Corrine Dr, Orlando
Though not technically a chocolate shop, Gideon's Bakehouse still uses a fair share of chocolate in their famous cookies and cakes. These award-winning pastries are choc-full (pun intended) of chocolate confections like Ghirardelli, Oreos, ganache, and even Andes Mint Chocolate. This February 14 try their Triple Chocolate Chip cookie, described as their "most emotional cookie." Nothing says "I care," like a half pound of cookie dough.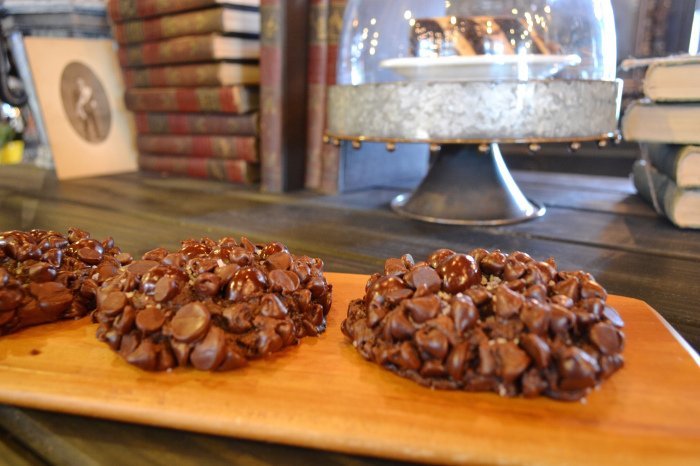 Feature image credit: Arlene Laboy