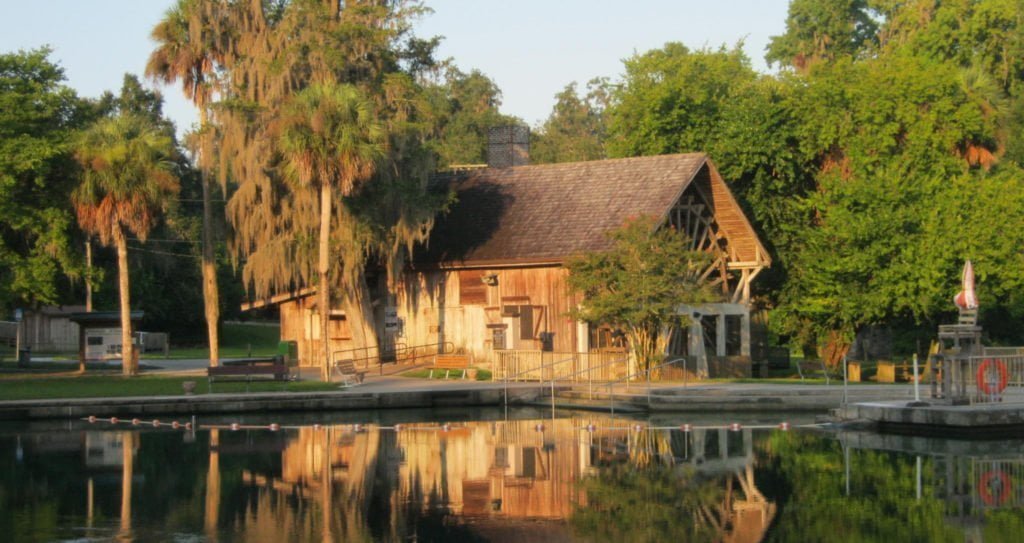 Just an hour drive north of Orlando lies the impressively historic De Leon Springs State Park. While you'll find many similar activities at parks across the state, there is one main reason you need to visit this park and that's…pancakes.
But first, a little history…
De Leon Springs was not always a state park. In fact, its history is fascinating and makes it even more unique. The park's history dates back to 6,000 years BP (before present), proven by the discovery in 1990 of a Native American dugout canoe from the Mayaca found in the bottom of the spring. The Native Americans were settled here for a long time and they were just the beginning.
After the Native Americans were forced off the land, the springs were turned into a privately-owned corn, cotton, and sugar plantation named Spring Garden. The land changed hands several times and the first water-powered sugar mill (the only one in Florida) was built on the property in the 1830s. Throughout the years, the mill was destroyed and rebuilt twice due to battles fought on the grounds.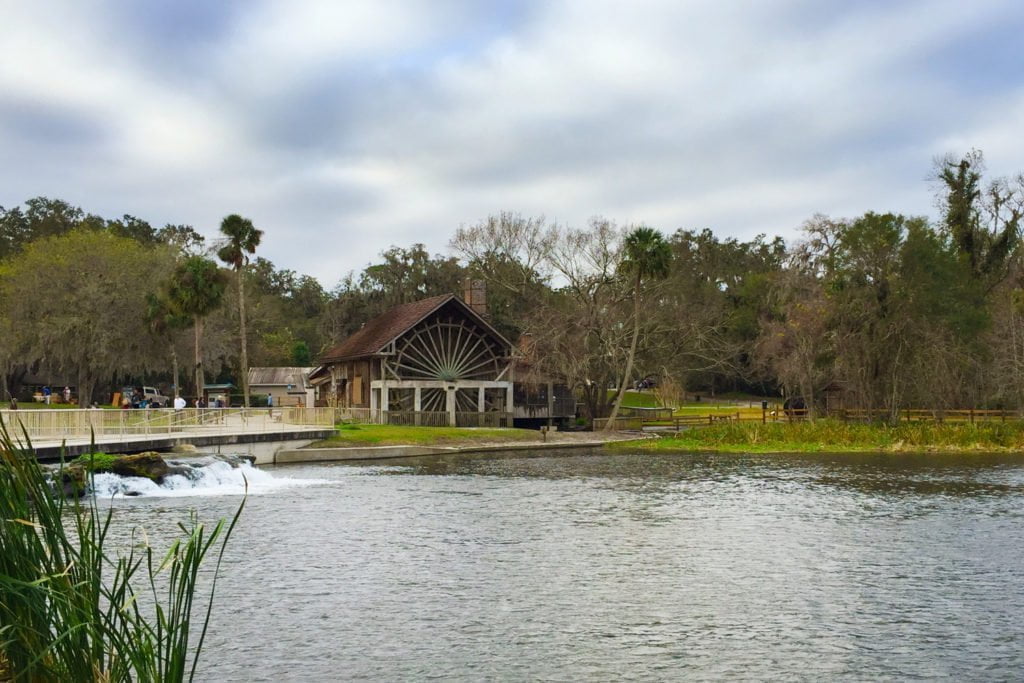 In the 1880s, the land was again bought and converted into a small resort renamed De Leon Springs. The Ponce De Leon Spring Inn and Casino were added in 1925, bringing in many tourists. In 1953 it became one of many roadside attractions, where people enjoyed the gardens, jungle cruise, and water circus, including an elephant on water skis (they have video proof at the Visitor's Center).
The state finally bought the land in 1982 and it became a state park.
Fun Fact: According to local legend and folklore, the mythical Fountain of Youth was discovered by the Spanish explorer Juan Ponce De Leon in the 1500s. However, there is no hard evidence to support if he was ever there.
Pancakes at the Old Spanish Sugar Mill
And now we get to what you are all here for – the pancakes!
Open every day except for Christmas and Thanksgiving, The Old Spanish Sugar Mill and Griddle House is THE reason De Leon Springs State Park needs to be added to your bucket list. For $5.50 you get all-you-can-eat pancakes, made by you!
When you first get to the park go straight to the sugar mill so you can put your name on the waiting list. Depending on the time you get there, your wait could be 20 minutes or it could be a couple of hours.
There are two dining areas inside the restaurant. The larger room has a barn-like feeling and showcases the machinery of the sugar mill. The second, smaller room is like an all-season porch. It has large windows, making the room very bright. Throughout the restaurant, you'll find tables of various sizes, each with one (sometimes two!) griddle in the center.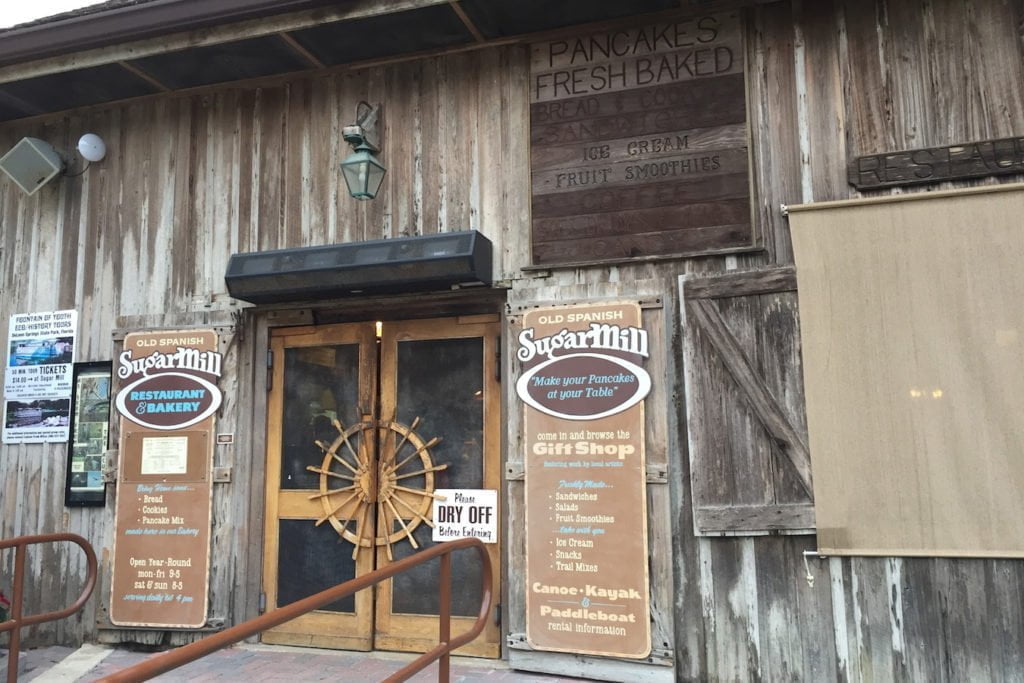 How it works
Once seated, your server will greet you and explain the process. The meat is cooked in the back (except for the vegetarian sausage), but everything else is cooked by you on the griddle. They bring you butter, cooking spray, and a couple of spatulas. Two different homemade pancake batters will be brought to your table, one made with unbleached white flour and the other made with their signature five stone-ground flours with corn, wheat, rye, whole wheat, and buckwheat. Both produce the lightest, fluffiest, and tastiest pancakes!
Toppings like chocolate chips, strawberries, and blueberries are available for $1.95 each. And if you prefer French toast over pancakes, they have those as well.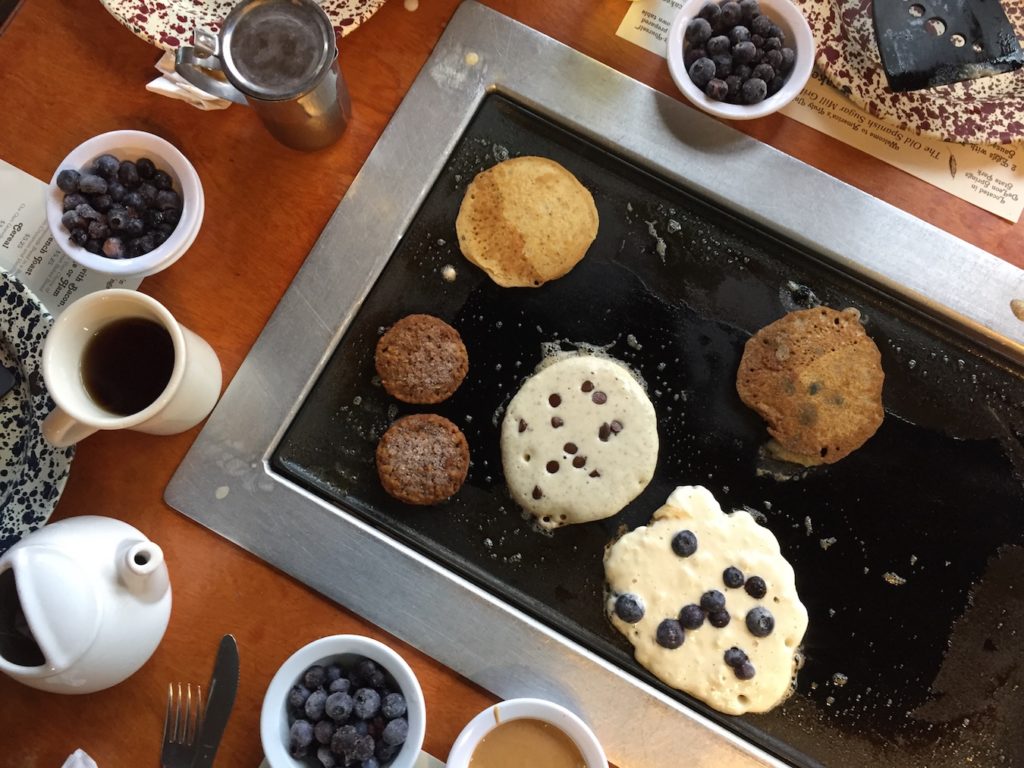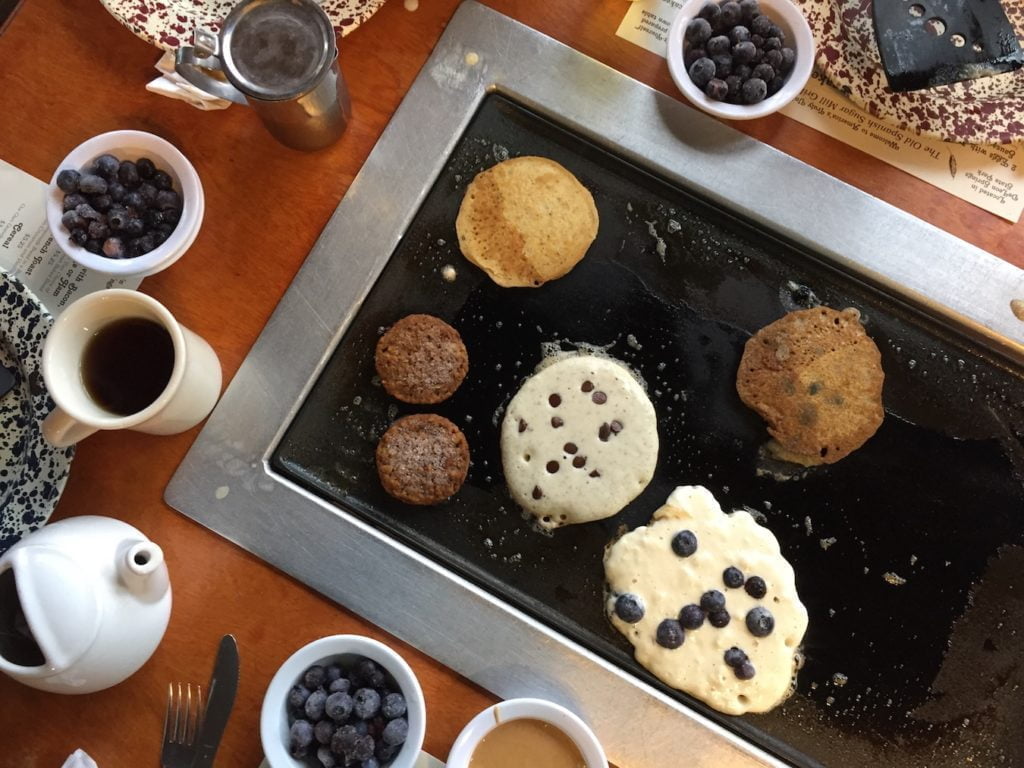 Tips & Info
For those of you who are gluten-free and/or vegetarian, they have options for you! There is a gluten-free pancake batter, plus vegetarian items, salads, and sandwiches, all under $10.
Pro-Tip: People have waited up to several hours for a table (it's quaint!), so get there right when the park opens or after 2pm for the shortest wait times. Also, going in the "off-season," aka the winter months, will also mean shorter wait times. Be prepared to wait regardless of what time you visit. See below for a list of things to do while you are waiting to be seated.
Operating Hours:
Monday – Friday 9am – 4pm
Saturday – Sunday 8am – 4pm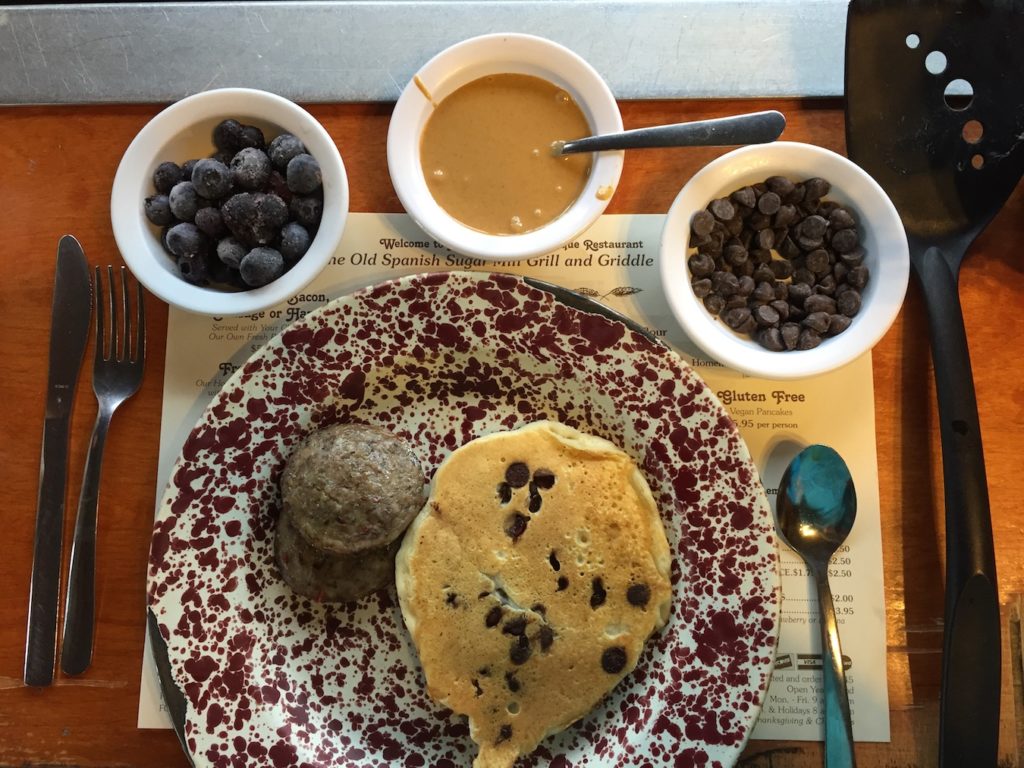 Other Activities at De Leon Springs State Park
If you find yourself having to wait an hour or two for your table, it is highly encouraged that you take a boat tour. The sugar mill will hold your place on the waiting list until you return. The 50-minute narrated boat tour will take you through Lake Woodruff National Wildlife Refuge while providing you with local history and wildlife facts. Visiting during the colder months provides the chance to spot manatees by the dock before you leave. Tours operate daily at 10am, 11am, 12pm, and 1pm. The boat is equipped for minor weather (think fleece blankets for colder weather!).
Tickets are $14/per person and are sold at the concession stand right outside the mill entrance. An 8 person minimum is needed for the tour to operate.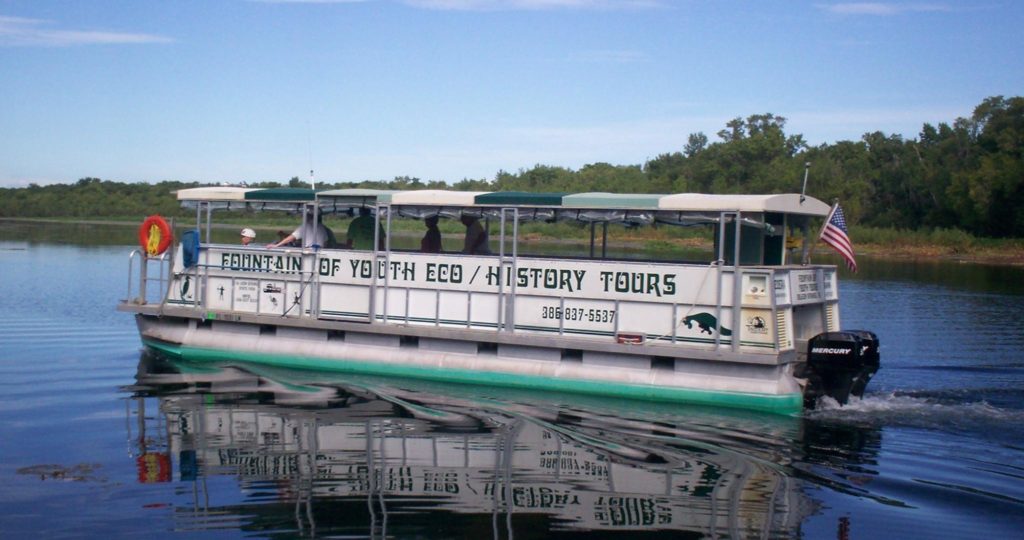 Boat Rental
Canoes, kayaks, and paddleboat rentals are available on a first-come, first-served basis. All rentals must be returned by 4:30 and require a driver's license to rent. All rentals are done at the concession stand.
Canoe & Solo Kayak: $12/hour or $24 half day (four hours)
Tandem Kayak: $18/hour or $36 half day (four hours)
Paddleboats: $10/half hour or $15/hour
Swimming in the Spring
Swimming is permitted daily from 8am until a half hour before the park closes. The temperature of the spring is at a constant 72 degrees. Bring along snorkeling gear to explore the artifacts within the spring. During the summer months, there is a lifeguard on duty.
Hiking Trails
A paved half-mile trail will take you back to the trailheads of three separate trails. The first trail will lead you on a boardwalk to the park's 500-year-old cypress tree. The second trail takes you to Monkey Island where the monkeys lived when the park was an attraction in the 1950s. This path is 0.25 miles and is not paved. The final trail is a 4.2-mile unpaved loop called the Wild Persimmon Hiking Trail. It could take you up to three hours to complete it, so if you plan on hiking this please come prepared! Finally, weather can be an issue on the unpaved trails. They may flood or contain obstacles – be mindful and only do what you feel comfortable with.
Visit the park website to see additional activities and events.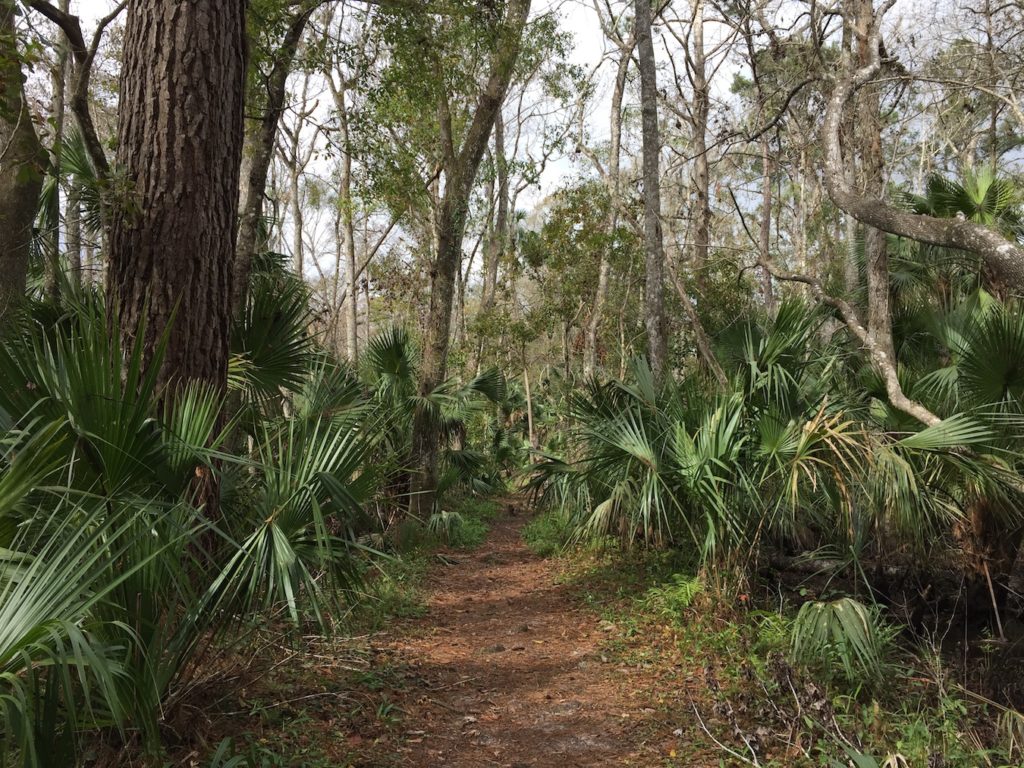 Know Before You Go
Location, Hours and Fees
De Leon Springs State Park
601 Ponce de Leon Blvd.
De Leon Springs, FL 32130
Hours: Daily 8am-sunset (Note: the Old Spanish Sugar Mill and Griddle House is closed on Christmas and Thanksgiving)
Fees:
$6 per vehicle: 2-8 people
$4.00 per vehicle: one person only
Extend Your Date: DeLand is a short 15-minute drive from the park, so stop there on your way back for dinner and drinks!
All images by Hannah Green unless otherwise noted.
Feature image credit: Florida State Parks