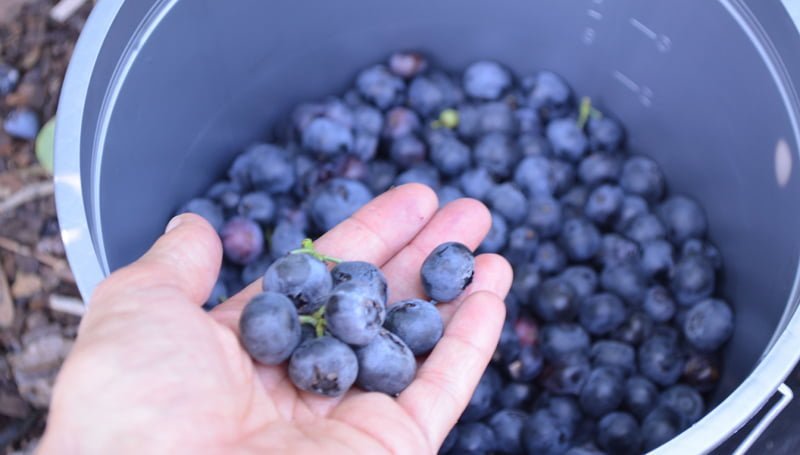 The local movement has taken Orlando by storm; restaurants love to source produce from local farmers and Orlandoans are eating it up. Go hyperlocal by visiting U-pick farms in Central Florida to pick your own produce. These local farmers welcome guests for an authentic Florida farm experience. Finish off your satisfying day date by making pie or sangria with the fruits of your labor.
Tip: Take note of what season each fruit ripens, and always call ahead for hours of operation and availability. Wear sun protection and closed-toed shoes for tromping around in the Florida scrub and bring a bottle of water.
Strawberries: December-April
Pappy's Patch
217 Cress Run
Oviedo, Florida 32765
407-366-8512
Located in Oviedo, neighbors to Black Hammock Airboat tours, Pappy's is popular among Florida families during strawberry season. Visit their Facebook Page for live updates on when they're all picked out. You can also pick blueberries here April-June. Strawberries are $3/lb and blueberries are $4/lb, cash or check only.
Spivey Farms
6101 S County Rd 39
Plant City, FL 33567
813-650-8999
Spivey Farms' U-pick season begins after the commercial strawberry season ends, usually in March. The cost is $1.00/2 quarts of strawberries. Watch their website and Facebook page for updates on opening times.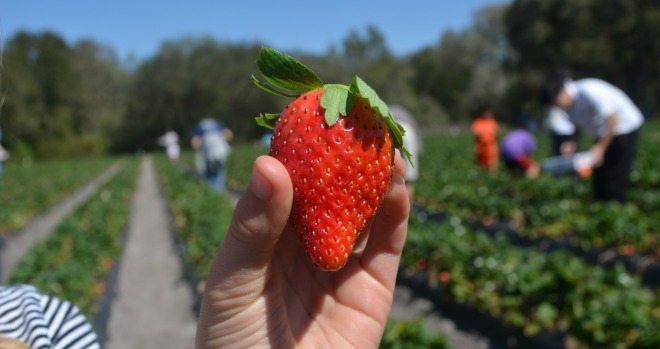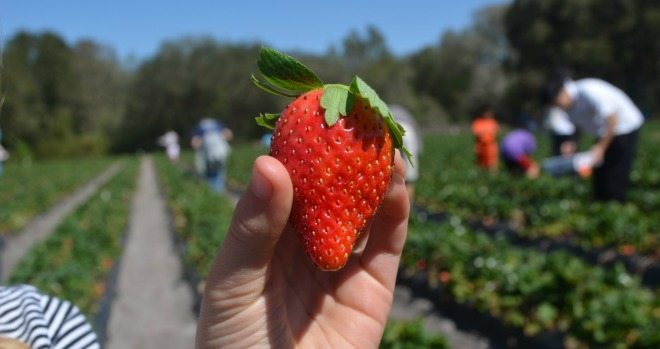 JG Ranch
17200 Wiscon Road
Brooksville, FL 34601
352-799-0556
Open 9 months of the year for U-pick customers, this family-owned farm is a relaxing getaway from the city. Though notorious for over having over 60,000 strawberry plants, JG Farms also has u-pick blueberry patches (April-May) and blackberry bushes (June-July). Strawberries are $3.50/lb, blueberries are $4/lb, and blackberries are $5/lb.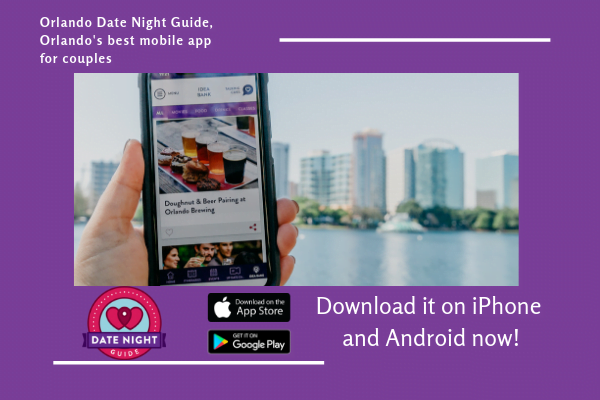 Bekemeyer Family Farm
1055 E Story Road
Winter Garden, FL 34787
407-917-8068
"Your BFF since 1920," Bekemeyer Family Farm was opened by Great-Grandpa George J. and Great-Grandma Willie F., who converted 20 acres of pine trees and palmetto into the citrus grove and truck farm. 4 generations later, Orlandoans flock here to enjoy U-pick blueberries, strawberries, and peaches. They boast an environmentally friendly hydroponic system, and they only use pest control products when absolutely necessary, so you can be sure that you're getting great quality.
Oak Haven Farms & Winery
32430 Avington Rd
Sorrento, FL 32776
352-735-1996
Head to Oak Haven farms for a relaxing u-pick experience. Reward yourself post-pick at the Oak Haven Winery with a refreshing glass of blueberry or strawberry wine. These unique wines are cultivated with the berries on site and have a Florida flavor characteristic of dry winters and long, sunny days. U-pick strawberries are $3.25/lb. The u-pick season typically lasts from December until mid-March.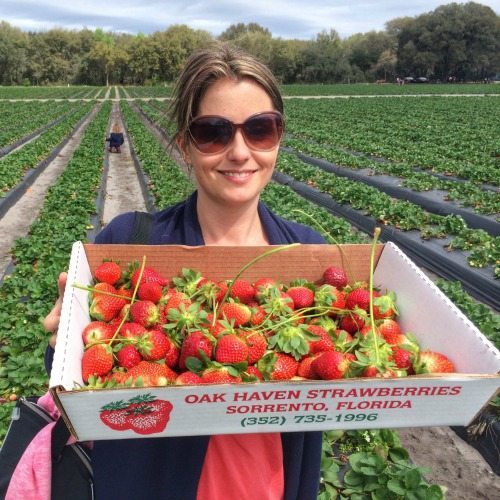 Read our guide to Strawberries in Orlando for festivals, u-pick, and desserts for celebrating strawberry season.
Blueberries: April-July
A Patch of Blue: A Community Blueberry Farm
2316 Carrington Dr
Orlando, Florida 32807
321-438-0820
Orlando's best-kept secret, A Patch of Blue, is hiding in plain sight just east of Baldwin Park. Pick blueberries beginning in late March or early April for $5/lb. Visit their Facebook Page for day-to-day picking times based on what is ripe. Bonus: you can also pick strawberries here for $4/lb until the season ends in June.
Tom West Blueberries
324 E. Orlando Avenue
Ocoee, FL 34761
407-656-3223
This family-operated blueberry farm in Ocoee prides itself on its smart, earth-friendly agricultural practices. Tom West grows several blueberry varietals. You can pick to your heart's content when they open for picking in April.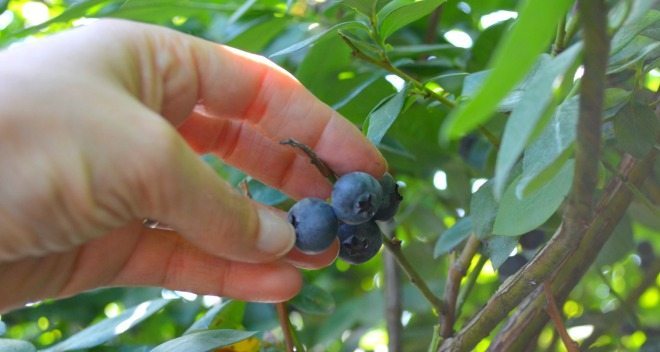 Southern Hill Farms
16651 Schofield Rd
Clermont, Florida
407-986-5806
You'll hardly know you're in Florida while picking blueberries atop rolling hills at this family-owned and operated farm in Clermont. With over 40 acres of blueberry bushes on 120 acres of land and 10 varieties to choose from, you're bound to find something you enjoy. Blueberry picking will begin in March this year. The cost for u-pick is $4/lb.
Sand Hill Blueberries
31614 Bottany Woods Dr
Eustis, Florida 32736
352-636-8204
Sand Hill Blueberries in Eustis is an easy drive from Orlando suitable for a day trip. The farm is open Tuesday-Sunday from 9am-6pm. Blueberries should be ready to pick in March, but like their facebook page to see updates about their crop this season.
Also try:
Citrus: Winter
Showcase of Citrus
5010 US Highway 27
Clermont, FL 34714
352-394-4377
Showcase of Citrus is just 30 minutes from Magic Kingdom. For a cheaper day than one spent at the Mouse House, stroll the grounds here and pick Florida's original claim to fame: citrus. Stop by their country store for homemade jams, jellies, honey, and wine.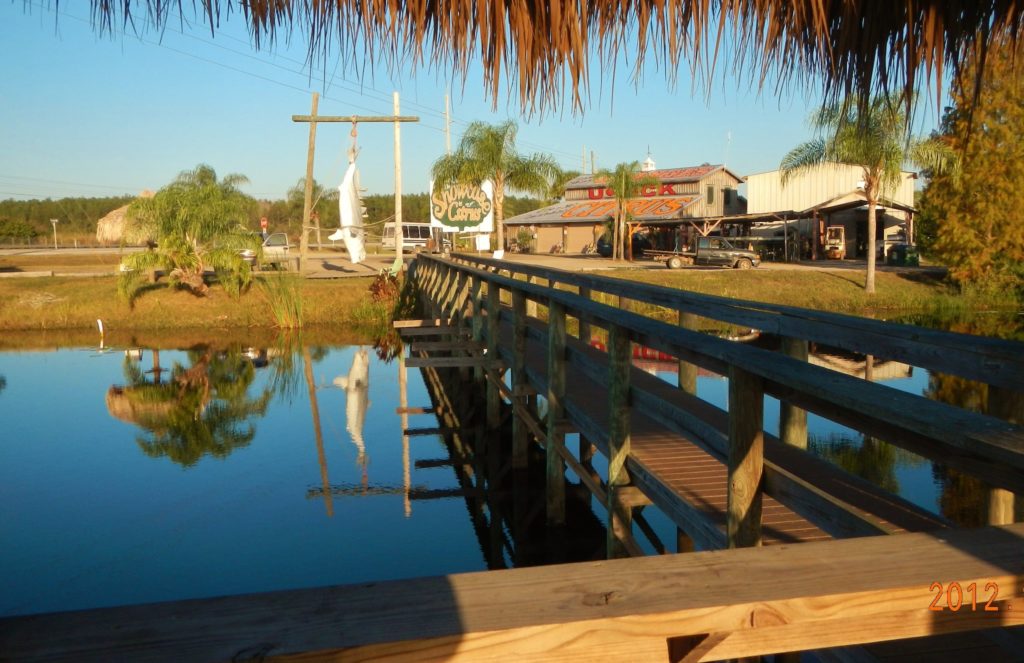 Be a Farmer!
For a date that gives back, plant a garden with Fleet Farming. Fleet Farming is an organization dedicated to empowering local residents with the tools to grow their own food using their very own lawns. Every 2nd and 4th Sunday of the month, Fleet Farming hosts a Swarm Ride. During a Swarm Ride, volunteers gather at East End Market to ride the neighborhoods of Orlando and maintain the fleet of homegrown community gardens. All tools are provided, just bring your bike, water, and a hat. Find out more about the next Swarm Ride on their Facebook Page.