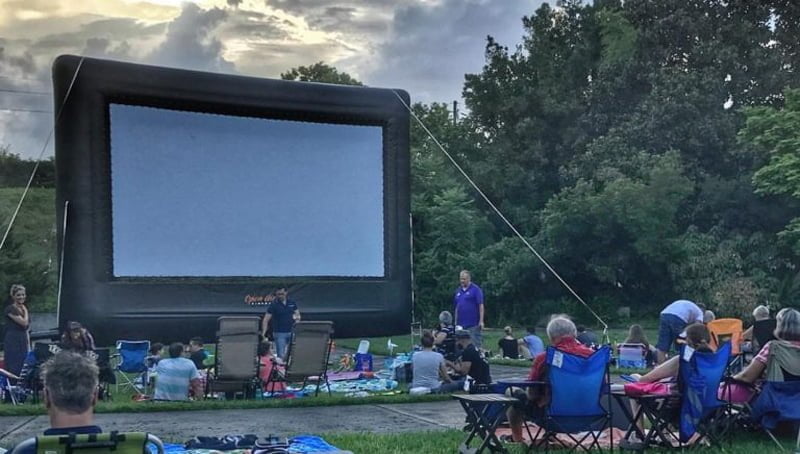 The cold seems to have left for good – Floridians (and transplants) rejoice! Spring is the ideal time to enjoy outdoor activities before the hot summer temperatures arrive in a few months. Many of our local gardens and parks host monthly outdoor movies, and the majority are either free or under $10. Use this opportunity to not only catch a movie you've been meaning to see, but to also explore one of our many picture-perfect gardens, parks, or even take a short road-trip to nearby Ocoee or Lakeland for a budget-friendly movie date. Here's where to catch free outdoor movies in Orlando this March through May.
Leu Gardens Movie Night – Harry P. Leu Gardens
A favorite for date night, Leu Gardens screens an outdoor movie the first Friday of most months. One of the best things about this movie screening event is that outside food, beer, and wine are permitted. Pack a picnic basket with goodies from nearby East End Market, or get your fill from the onsite vendors and food trucks. The gardens open at 6pm, so arrive early to snag a good street parking spot (only Leu members are allowed to park inside the gardens) and do a bit of exploring before the show.
The food truck for all three spring events is Curbie's Sidewalk Cafe, and Peak Season Pops will be onsite selling their delicious popsicles and popcorn to munch on while enjoying the movie.
The LEGO® Movie
Friday, March 2, 7:30pm
$6; Leu members get in free
Rogue One
Friday, April 6, 7:30pm
$6; Leu members get in free
Breathe
Friday, May 4, 8:30pm
$6; Leu members get in free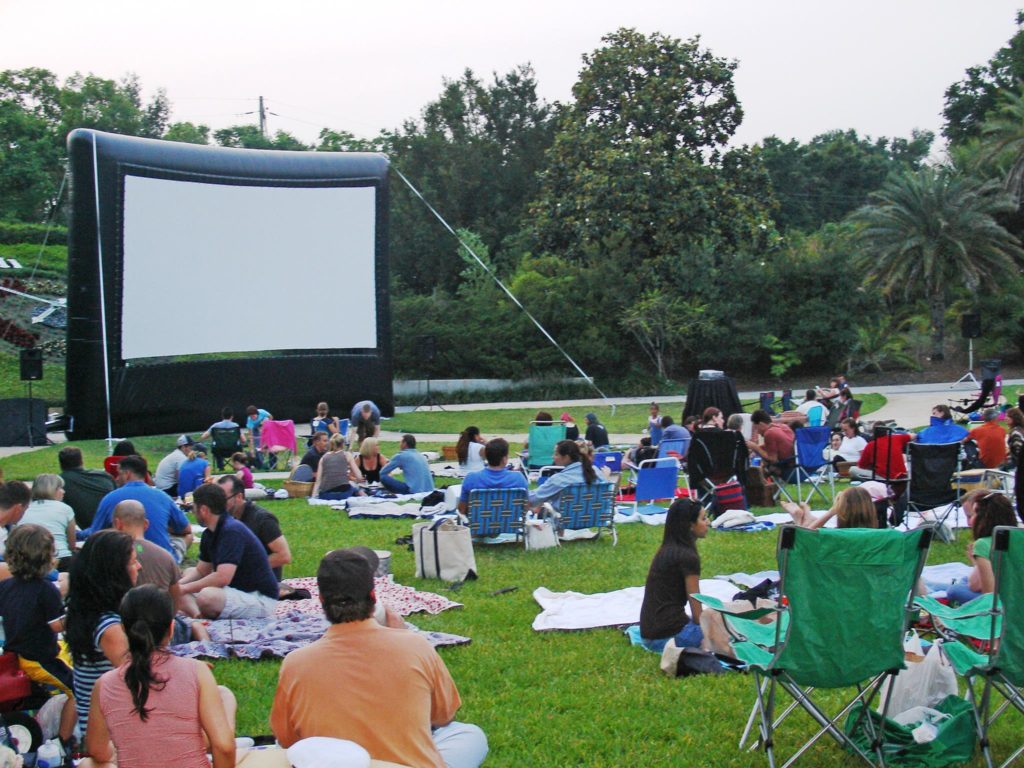 MoviEola – Lake Eola Park, Orlando
MoviEola is a free monthly outdoor movie event presented by the City of Orlando on the last Friday of each month from May – August. The event kicks off at 6pm with pre-movie activities in Lake Eola Park, followed by the movie at 8:15pm. Food and drink are available for purchase, and leashed pets are welcome.
Coco
Friday, April 27, 8:15pm (activities begin at 6pm)
FREE
Zootopia
Friday, May 25, 8:15pm (activities begin at 6pm)
FREE
Movie in the Pines – Winter Pines Golf Club, Winter Park
Have you ever watched a movie at a golf course? Movie in the Pines allows attendees to watch a big-screen movie outdoor on the range. There will also be food trucks in case you get hungry, and if you're a traditional moviegoer, enjoy all you can eat popcorn. This event occurs monthly on select Thursdays.
Movie: TBD
Saturday, March 10
Winter Pines Golf Club
Food trucks: Tamale Co. Mexican Street Food, Eat My Treat, Peru Power
* Judging by the votes on Facebook, it looks like the movie will most likely be Honey I Shrunk the Kids
FREE
Popcorn Flicks in the Park – Central Park, Winter Park
Gather in Central Park in Winter Park once a month for the free Popcorn Flicks in the Park outdoor movie series. This event takes place year round and is presented in conjunction with Enzian Theatre. Bring a blanket, picnic, and snacks to enjoy the classic films.
True Grit
Thursday, March 8, 7pm
FREE
Willow
Thursday, April 5, 8pm
FREE
Planet of the Apes
Thursday, May 10, 8pm
FREE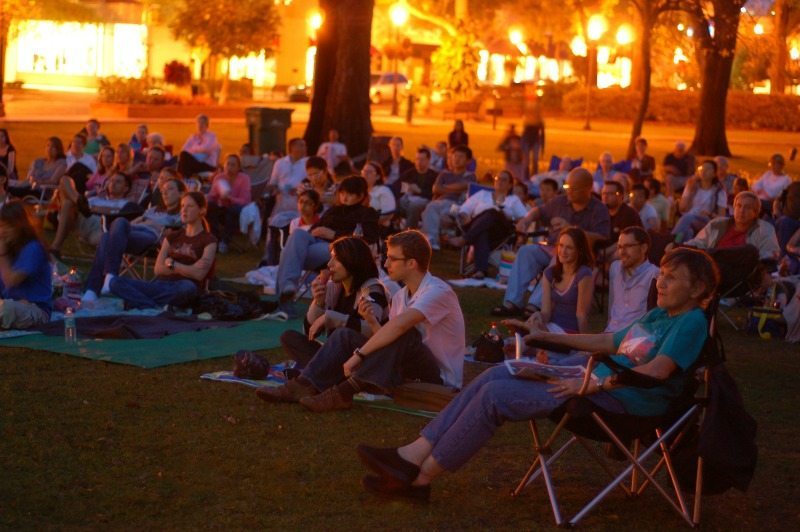 Cranes Roost Sunset Cinema – Cranes Roost Park, Altamonte Springs
Occurring on select Saturdays, Cranes Roost Sunset Cinema is a free outdoor movie event held in Altamonte Springs. Bring along blankets and chairs for the whole family. Movies are screened on the lawn in front of the Plaza tower.
The Angry Birds Movie
Saturday, March 10, 7pm
FREE
Captain America: The Winter Soldier
Saturday, April 14, 8pm
FREE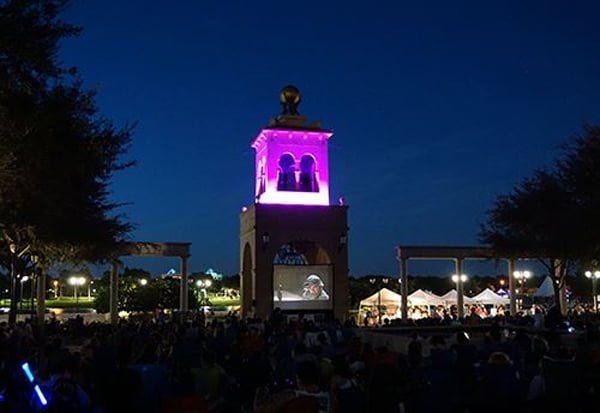 Family Movie Night – Old Town, Kissimmee
Family Movie Night takes place Sunday evenings at Old Town in Kissimmee. Family-friendly movies range from classics to newer releases. Bring along a chair and grab some snacks nearby for maximum enjoyment. Movies are screened in the South Entertainment Area. While movies don't begin until around 7pm, arrive early around 5pm to partake in fun giant games set up for the whole family to play.
The Incredibles
Sunday, March 4, 7pm
FREE
The Secret Life of Pets
Sunday, March 11, 7pm
FREE
E.T.
Sunday, March 18, 7pm
FREE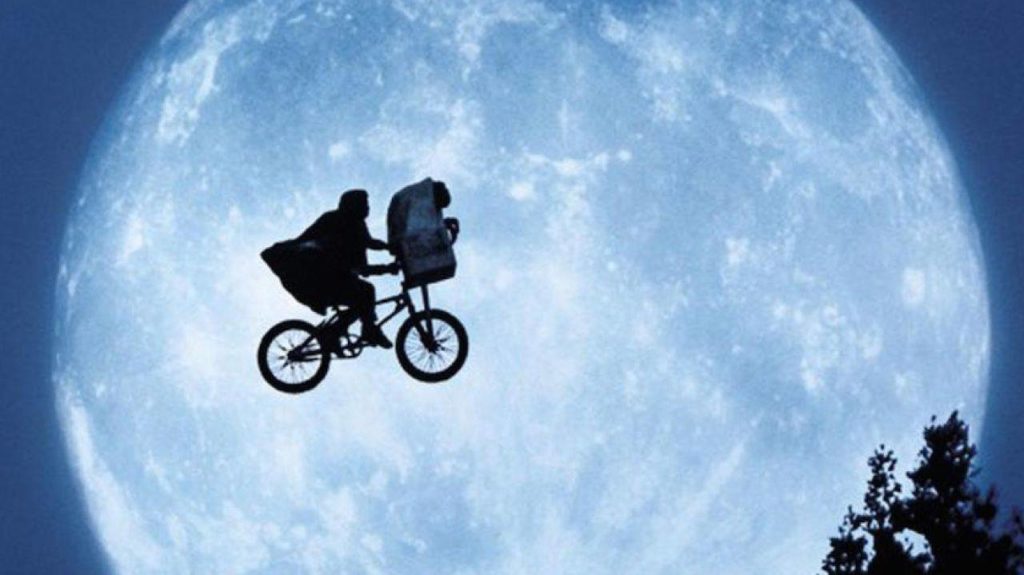 Toy Story 3
Sunday, March 25, 7pm
FREE
Thor/Ragnorak
Sunday, April 1, 7pm
FREE
Coco
Sunday, April 8, 7pm
FREE
Batman vs Superman
Sunday, April 15, 7pm
FREE
Justice League
Sunday, April 22, 7pm
FREE
Up
Sunday, April 29, 7pm
FREE
Power Rangers
Sunday, May 6, 7pm
FREE
Inside Out
Sunday, May 13, 7pm
FREE
Jumanji (2017)
Sunday, May 20, 7pm
FREE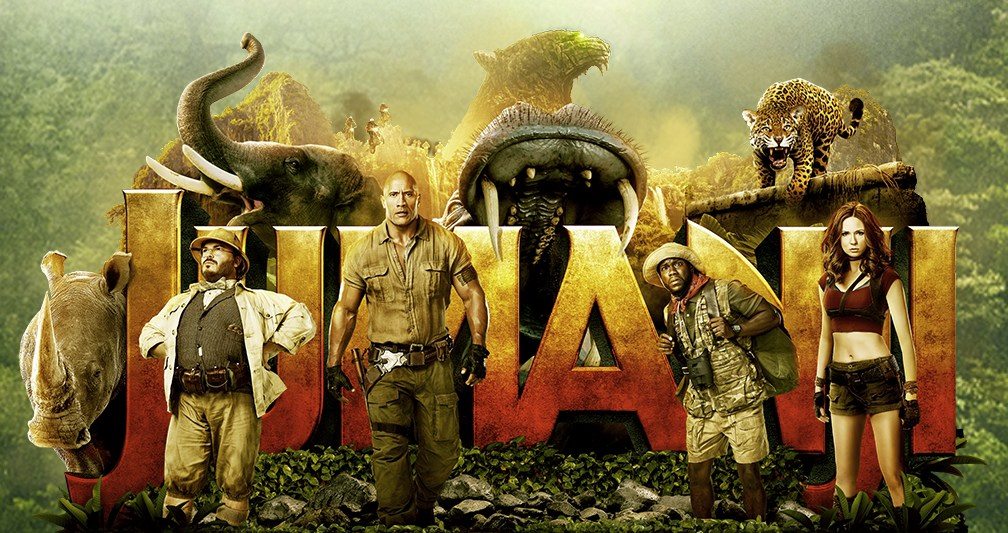 Finding Dory
Sunday, May 27, 7pm
FREE
Screen on the Green – Maitland Middle School, Maitland
Held outdoors on the soccer field at Maitland Middle School, Screen on the Green is a semi-monthly family-friendly movie series. Food is available for purchase, and you're welcome to bring along chairs and blankets. All movies are free, and so is the popcorn!
Storks
Sunday, April 1, 8pm
FREE
The Secret Life of Pets
Sunday May 13, 8:15pm
FREE
MORE IDEAS
Silver Moon Drive-In Theatre – Lakeland
Keep cool and comfortable in your car while watching a double feature on the big screen at the Silver Moon Drive-In. The theatre is the last drive-in theatre in Polk County and has been in Lakeland for over 60 years. Tickets are $5 for adults.
Food Truck/Movie in the Park – Ocoee
Enjoy this monthly family-friendly activity featuring food trucks starting at 6pm, with the outdoor movie starting at 8:30pm. Upcoming dates are Friday, March 16, Friday, April 20, and Friday, May 18; movie selection TBD. Movies are free.
Movies Under The Stars – Clermont
Take a drive over to Clermont and catch a free movie at Waterfront Park. Upcoming movies include: Zootopia (March 2, 8pm), Sing (April 13, 8pm), and Back to the Future (May 25, 8pm). All three movies are free.