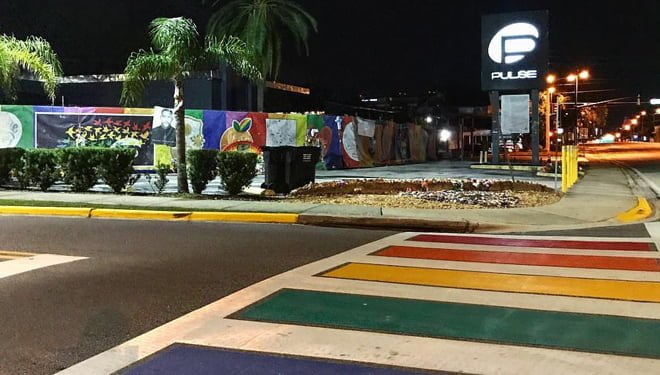 Instagram is our favorite social media platform, so we've launched a new series to showcase some of our favorite Orlando Instagrammers. Each month we'll choose a different local digital storyteller to feature. We love following them and we hope you will too!
This month, we're featuring @orlandoissleeping, an account comprised of stunning nighttime photography captured by a local night shift worker. Her photographs extend from touristy locales to hidden gems around Orlando and everything in between. We connected with Ashley to get the scoop on her favorite spots around town worthy of exploring with your favorite localvore, and here's what she had to share…
My name is Ashley Lingenfelter, though most people in Orlando seem to know me as @OrlandoIsSleeping on Instagram. I am an ICU nurse working the 6pm-7am shift. When I started this job two years ago, I spent my nights off driving around Orlando trying to reacquaint myself with the roads; I went to UCF but then moved away to join the Peace Corps in Swaziland and then taught English in South Korea, and I returned to Orlando with an incomplete mental map of town. During these drives, I found myself driving further and further, exploring areas I had never seen and revisiting places I frequented in my college years. I started taking pictures with my iPhone of these charming scenes – empty streets, shops, parks, and lakes. It seemed natural to start an Instagram to share my new hobby with my friends. People in Orlando took notice fairly quickly (aided by shoutouts from Bungalower and other local internet outlets) and it's been really fun seeing how these images stir up a fondness for Orlando in others.
1. Orlando Public Library
The awesome light and sound installation on the side of the library downtown is one of my favorite things in Orlando. Placing your hands on metal boxes triggers a tone which coordinates with these neon lights. I can still remember how magical my first experience with this was, and anytime I am near the library I cannot resist running over to play for a few minutes.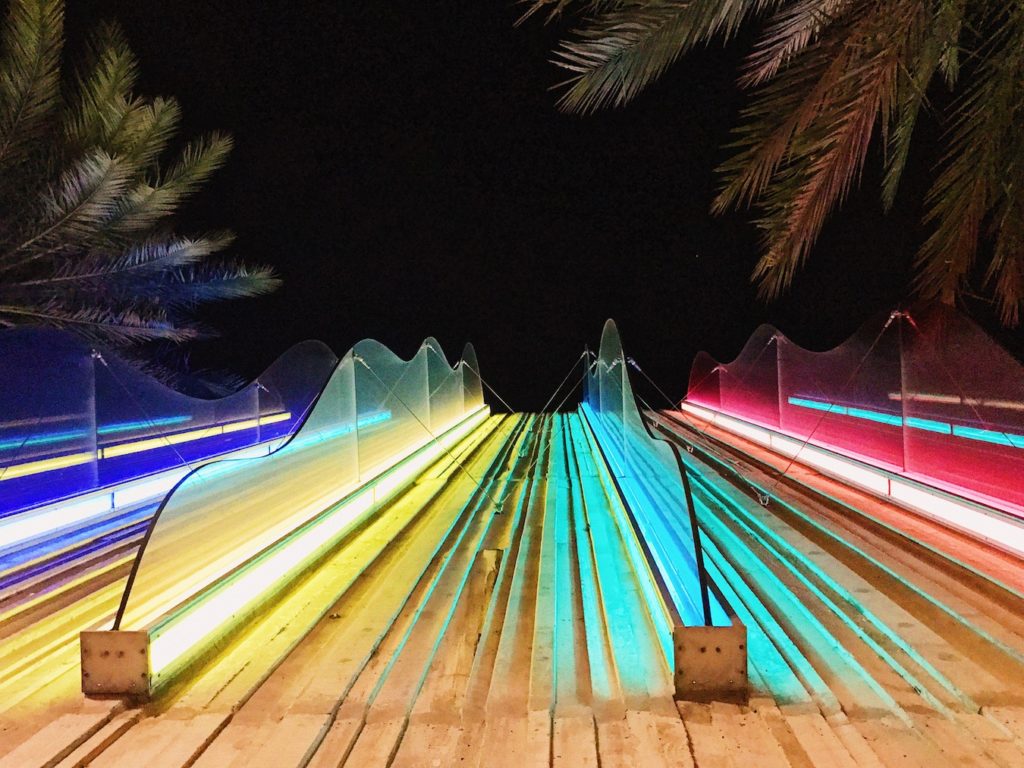 2. Lake Ivanhoe
The Ivanhoe Village neighborhood has radically changed over the past several years and has transformed into one of the most charming places for a walk in Orlando. Delicious eateries, a different bar for every possible mood, a lakeside park, niche shops, and a community feel make Lake Ivanhoe so incredibly appealing to anyone totally over the Orlando association with theme parks. Did I forget to mention it is home to what is arguably the best date night selfie spot in town? Hanging lights = dreamy perfection.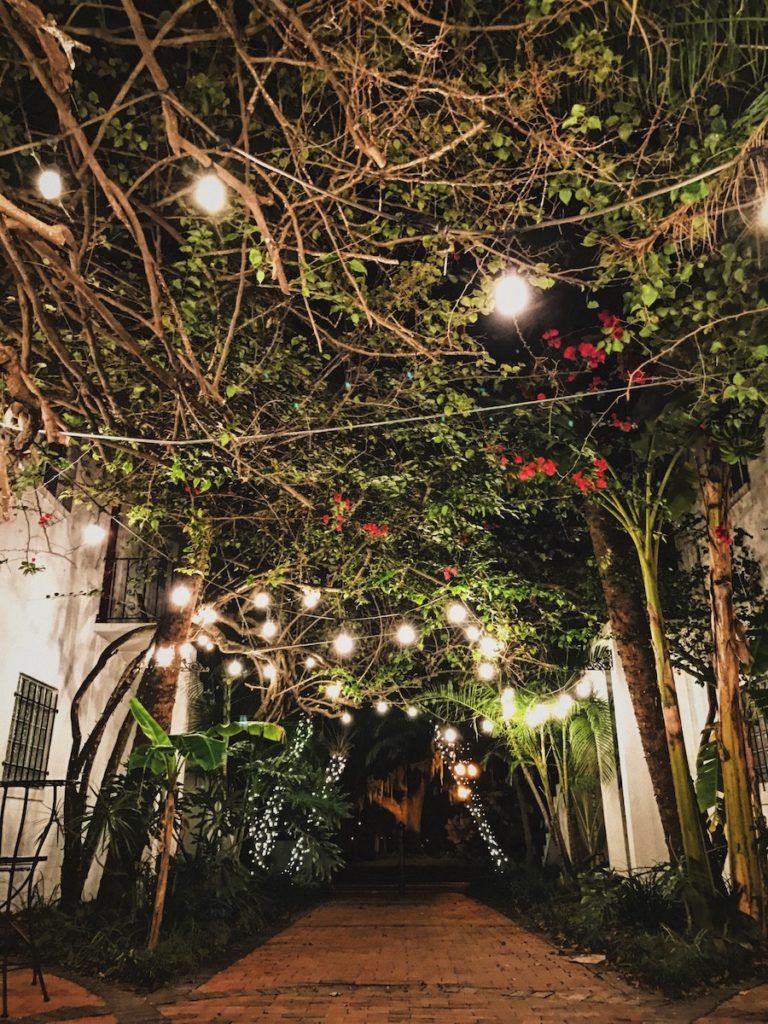 3. Wall St. Plaza/Downtown
Anyone worth their weight in Jager-bombs has spent at least a few nights here and has the wristband on their nightstand to prove it. While I still yearn for brunch at The Globe, the simple variety of bars on Wall St. is enough to keep all of your friends happy through an OCSC match. Anyone new in town should expect a downtown outing to wind up here. If not, then you haven't properly experienced Orlando yet.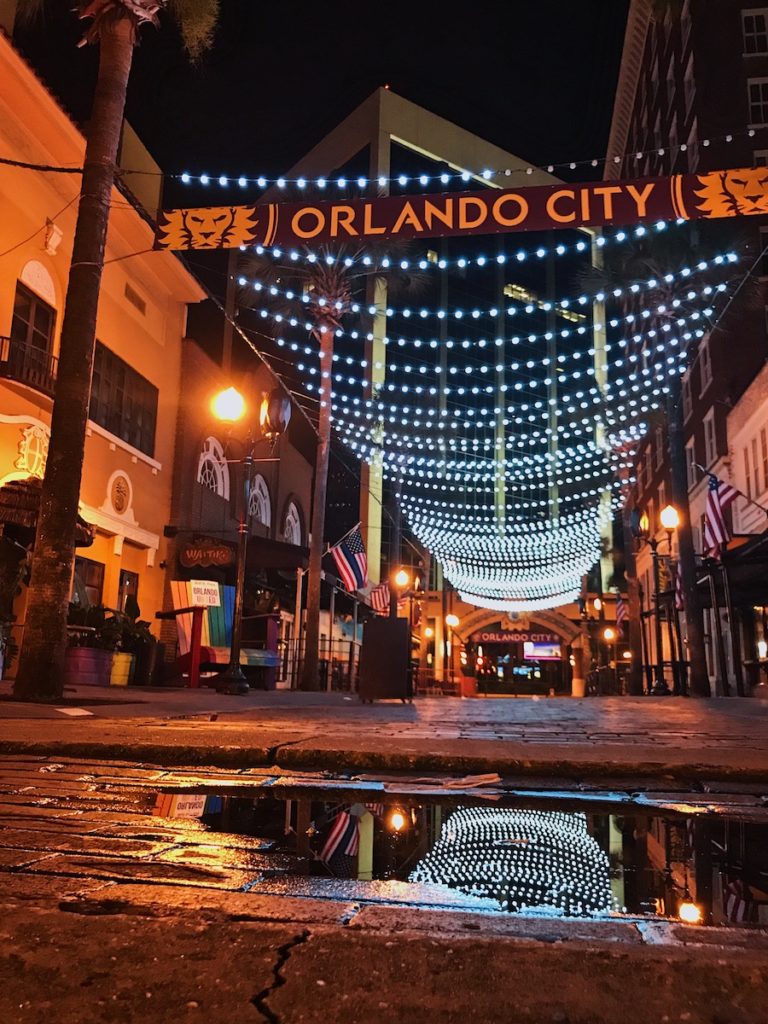 4. Greeneda Court
This semi-hidden courtyard off of Park Avenue in Winter Park is one of my absolute favorite places. For the charm-obsessed, like myself, the combination of the water fountain and old world architecture makes you forget that you're in Central Florida. I cannot think of a dreamier place to have a light lunch, pick up a paperback, and daydream of living in one of the nearby upstairs apartments.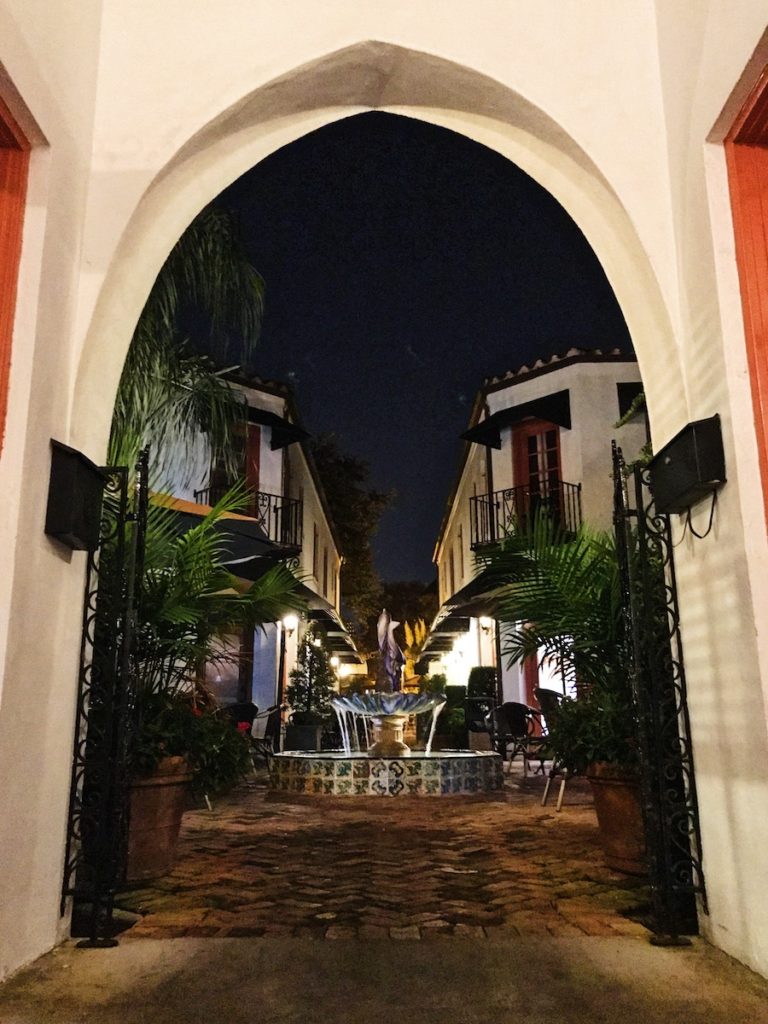 5. Lake Eola
The quintessential Orlando date involves meeting for a drink and a bite followed by a walk around Lake Eola Park. The scenery alone can't be beat, and the trail around the lake is long enough to get a good feel for your date's personality and short enough to still wear cute shoes. Bonus points if you go on a Sunday morning and also get to enjoy the Orlando Farmers Market.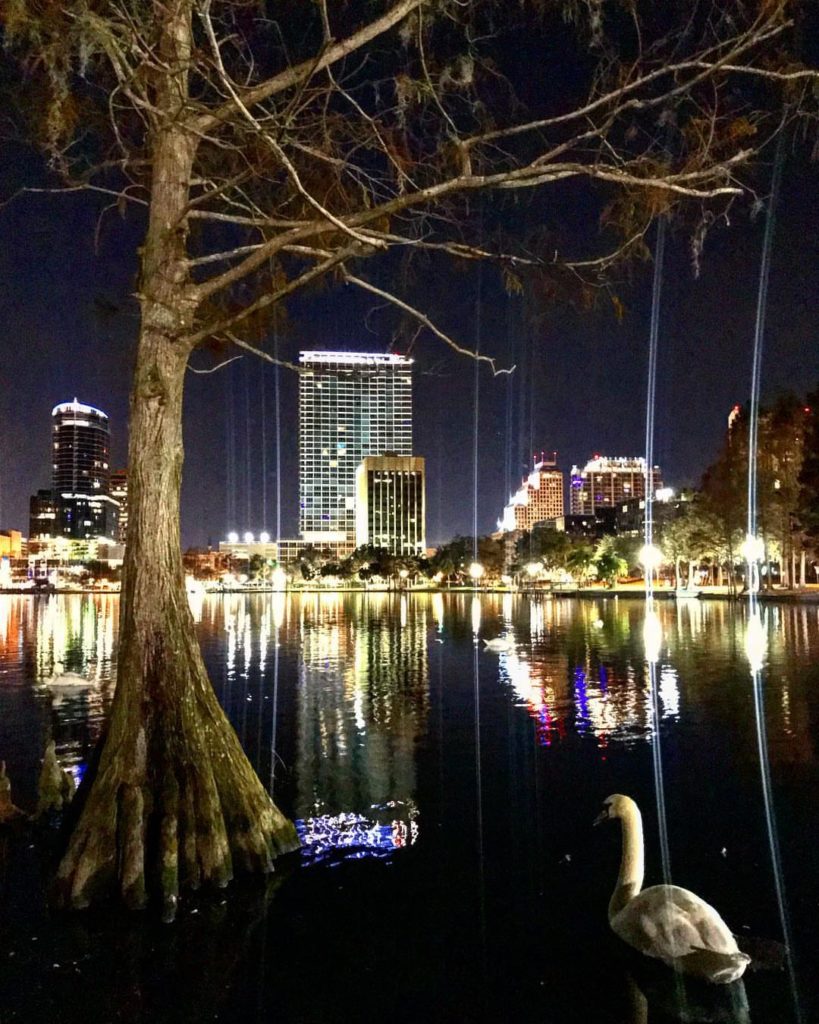 6. The Orlando Eye
While we were all rolling our eyes at the tourist district, they did this sneaky thing and developed some cool stuff including I-Drive 360. The area includes a movie theatre with seats that move and spray water at you, this ginormous Ferris wheel, and restaurants worth the drive. And because it's not the "real" Orlando, nights out here feel like a getaway.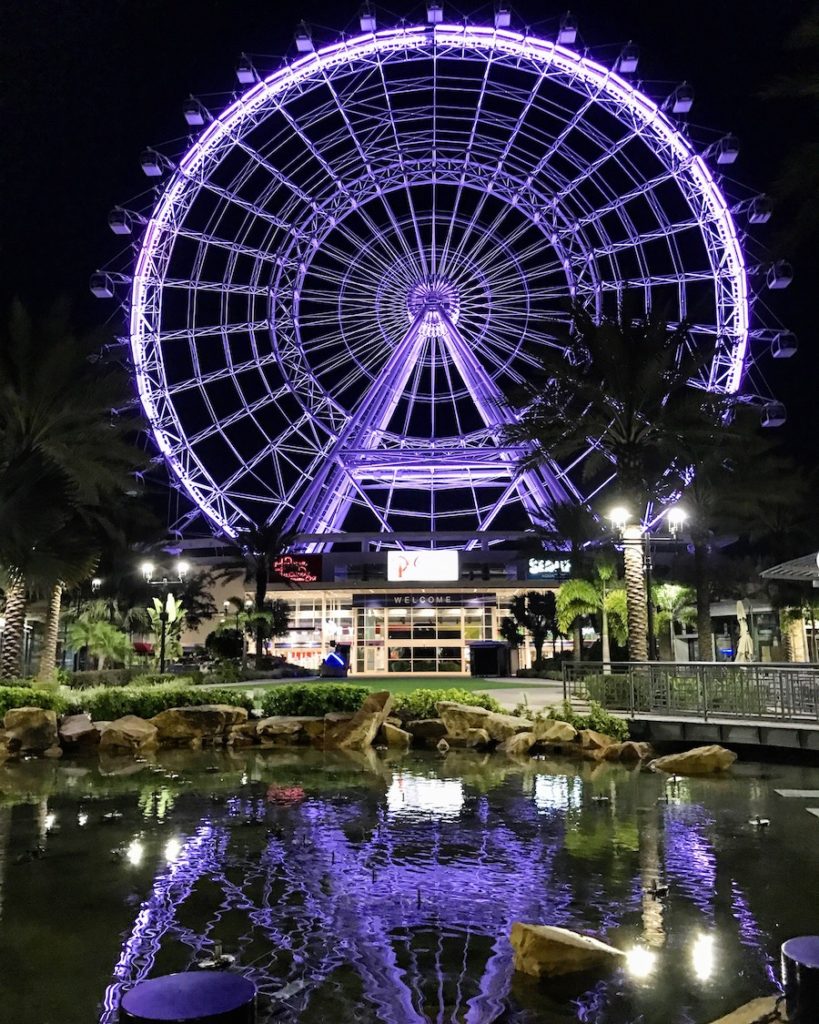 7. Orlando City Stadium
If you haven't been to an Orlando City soccer match by now, I have no idea what you're waiting for. The pregame march to the stadium and the standing supporter section alone make the day worthwhile. Gameday pros know to show up early to get a stool at the upstairs patio at Stonewall for an unbeatable view of the festivities. Games consist of two 45 minute halves and the new stadium is modeled after its European contemporaries with a standing supporters section that is LOUD.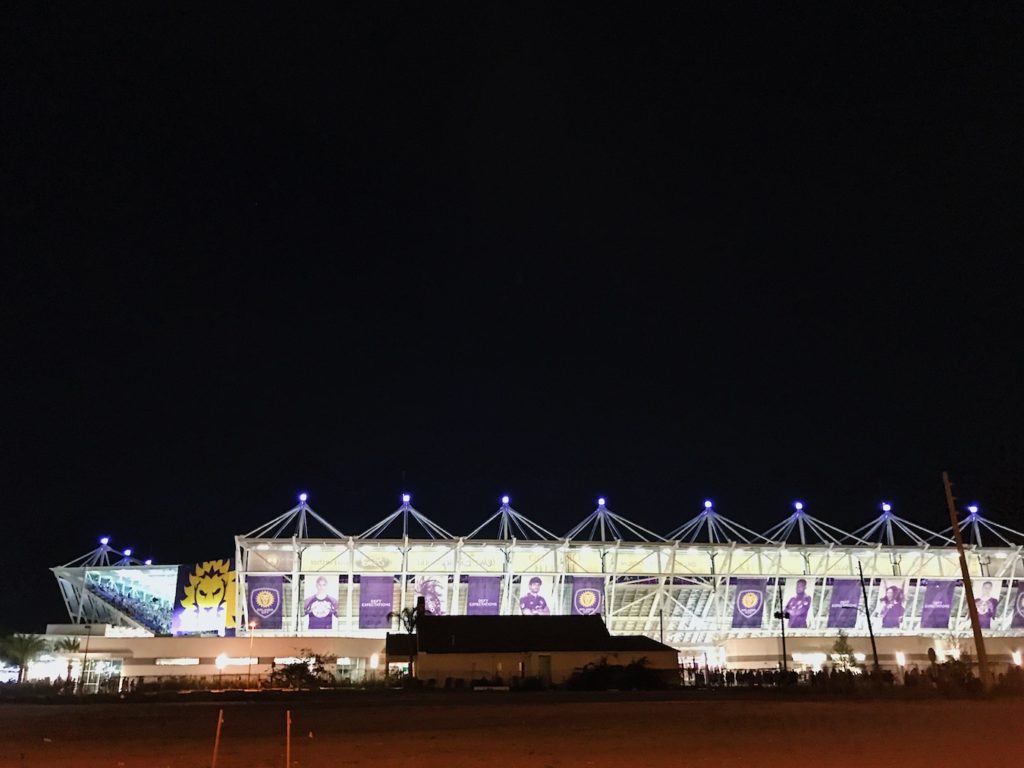 8. Wally's Mills Avenue Liquors (CLOSED)
An Orlando institution, Wally's is the dive bar that your mother warned you about. It is one of the only places in town to grab a drink at 7am. Colorful patrons and a package license make this Mills 50 darling a favorite for all walks of life in Orlando.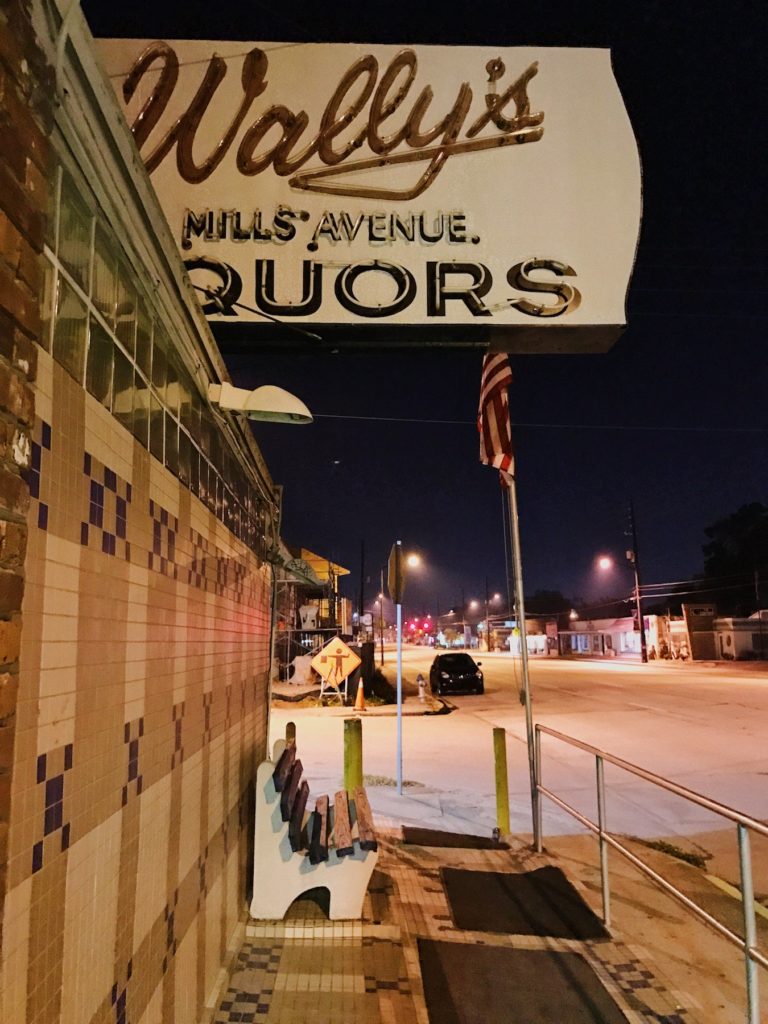 9. Rainbow Crosswalk at Pulse
I still don't have the words to appropriately convey the sorrow still very much felt in the Orlando community. But I can tell you how proud I am of the city and the way we came together in the weeks that followed Pulse. Orlando is proof that good can come from the most atrocious of days and that this city's capacity for love is unparalleled.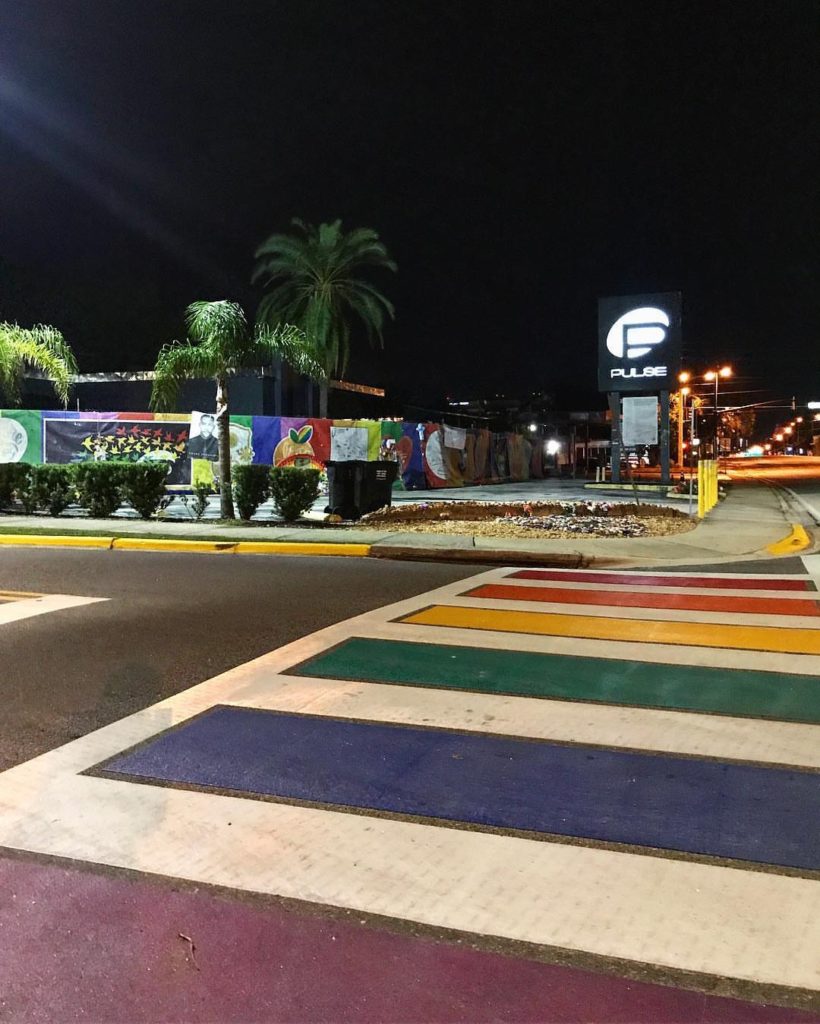 10. Thornton Park
Located within walking distance of downtown and peppered with boutiques and eateries, Thornton Park is one of the most desirable places to live and play in Orlando. Despite being so close to the hustle and bustle, Thornton Park maintains a neighborhood feel. Charming bungalows and brick streets lead to neighborhood bars and Lake Eola Park. Whether you're people watching at the monthly Wine Walk, scoring the best outside table for brunch, or grabbing a drink at Burtons after a trip to the Lake Eola Farmers Market, time spent in this neighborhood is a refreshing and relaxing break.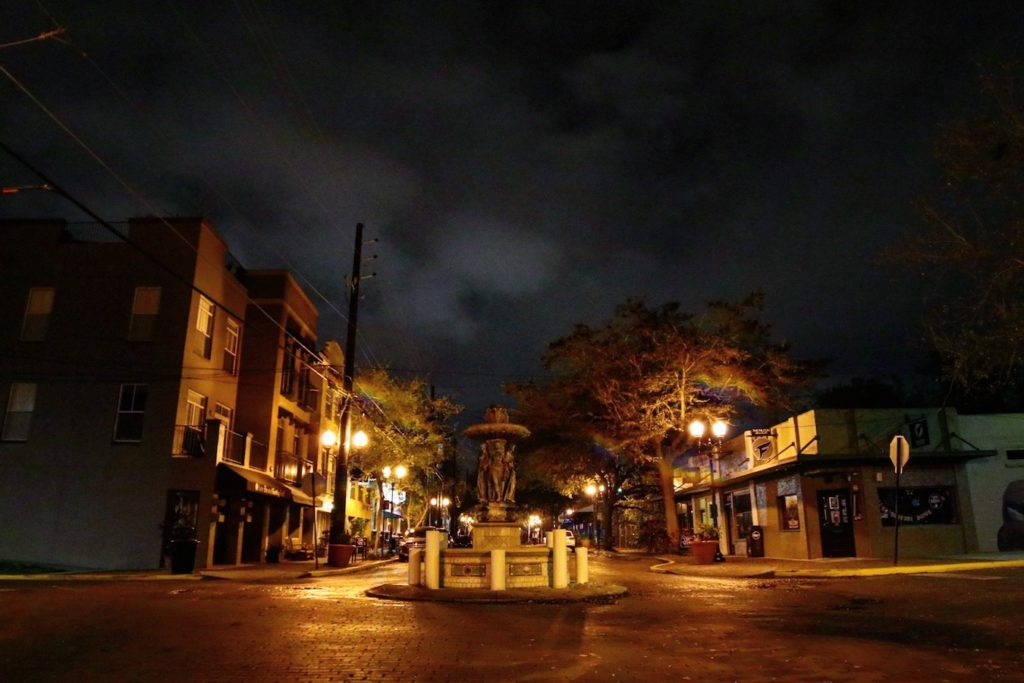 All images courtesy of @orlandoissleeping
More posts in this series: