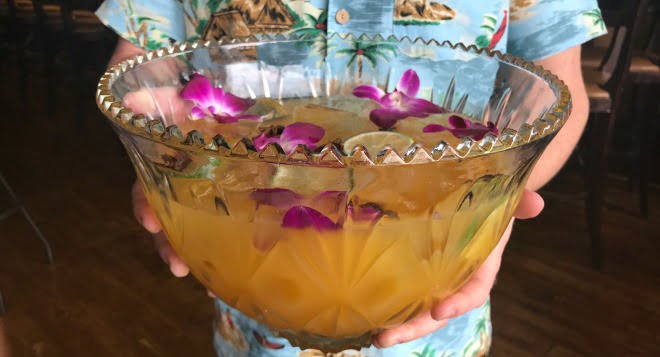 It's been more than a decade since James and Julie Petrakis arrived in Winter Park's food scene with The Ravenous Pig, one of the area's first gastropubs.
And while a relocation and the birth of several additional concepts (including Cask & Larder, Swine & Sons and The Polite Pig at Disney Springs) may have given the James Beard Award nominated couple a lot to juggle, we could tell by a recent visit to their firstborn that it might still be the darling of the family.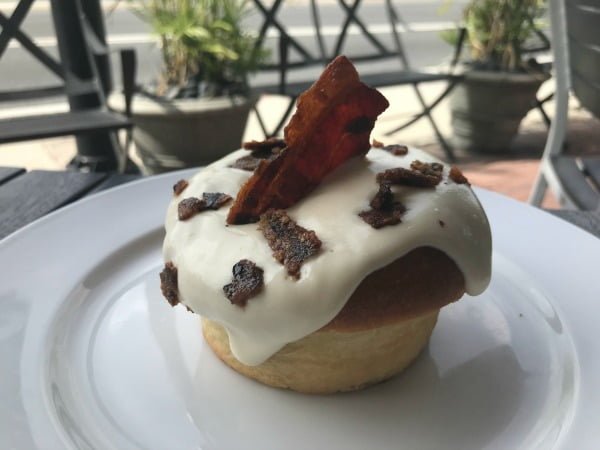 In its railroad-side digs off Fairbanks Avenue, The Ravenous Pig exudes a sleek, farmhouse vibe that nods to a cuisine that's faithful to creative scratch cooking without the finery and snobbery that can come with upscale dining. At brunch especially, the kitchen veers towards classic dishes that are bolstered by a little gourmet fiddling rather than transformed into something haughty.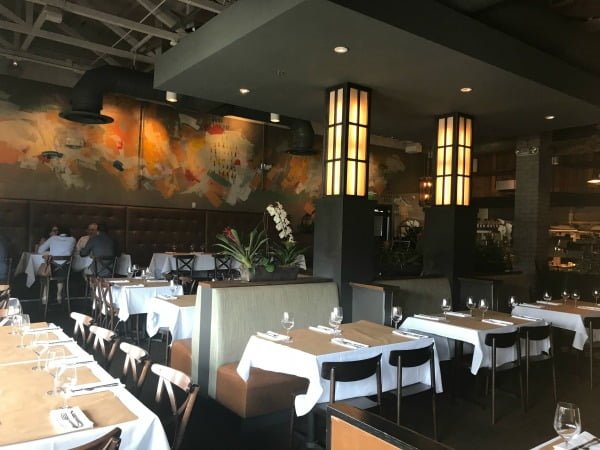 Brunch goers who flock to Park Avenue for its curbside patio scene may bemoan The Pig's lack of al fresco sprawl. Sadly, you'll find only a handful of streetside tables. But the kitchen, where Chef Juan Suarez oversees lunch and brunch, more than adequately compensates for the lack of curb appeal. Besides, with summer soon upon us, it'll be too hot to be outside anyway.
Sunday Brunch is quite something, we discovered. Served from 10:30am to 3pm, the spread includes classics like French Toast and Eggs Benedict with seasonal revisions that make each visit a fresh experience. In fact, the menu changes every Sunday, with only a few staples (like Chicken & Waffles) reappearing from week to week.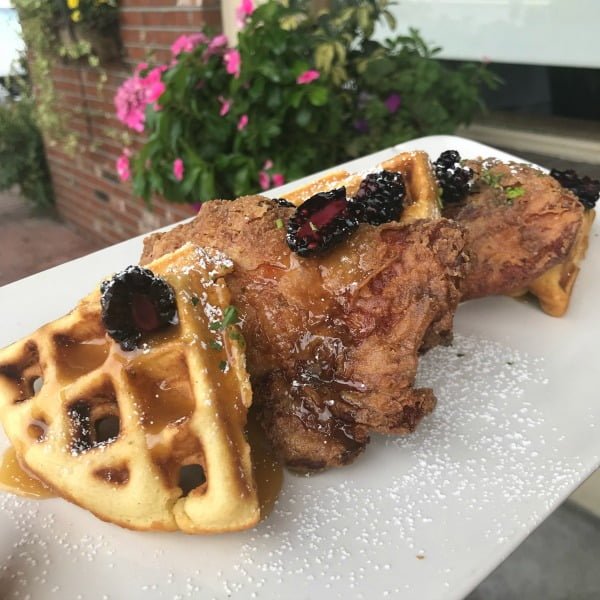 Besides a bevy of sweet and savory dishes (breakfasty and lunchy options abound) you'll also find oodles of brunch cocktails, $5 glasses of Brunch Punch (shown in feature image) and $3 Cask & Larder beers (brewed on site) all morning. The Ravenous Pig recently invited us to try several dishes and cocktails. Here's the lowdown: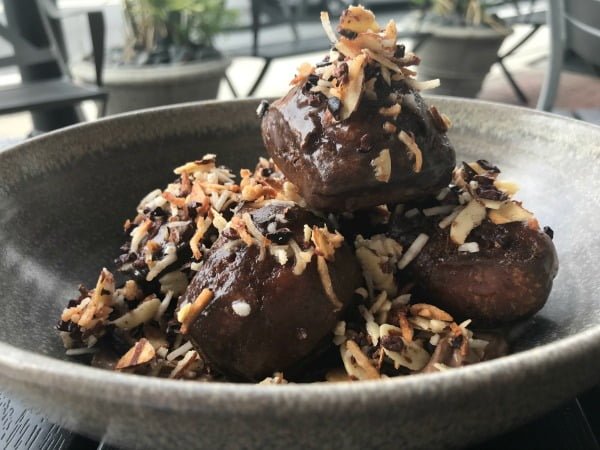 The menu features several starters, such as fresh items from the bakeshop, biscuits and gravy, smoked ribs, and raw oysters.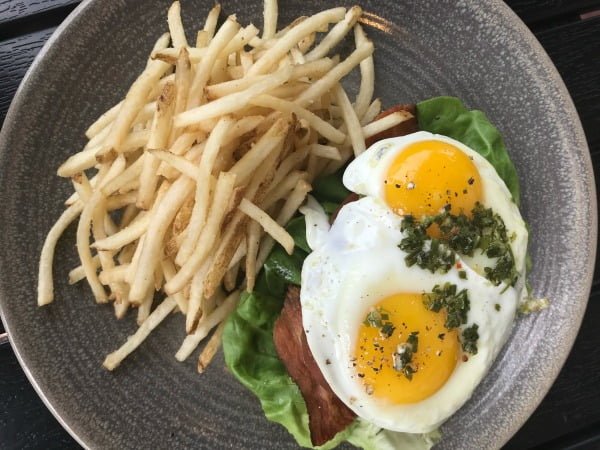 Bacon is cured in-house via a five-day process using sea salt, thyme, chili flakes and garlic. The fried chicken used for the Chicken & Waffles is first brined for 24 hours with brown sugar, coriander, garlic, fennel seeds and thyme, then smoked for an hour before being breaded and fried.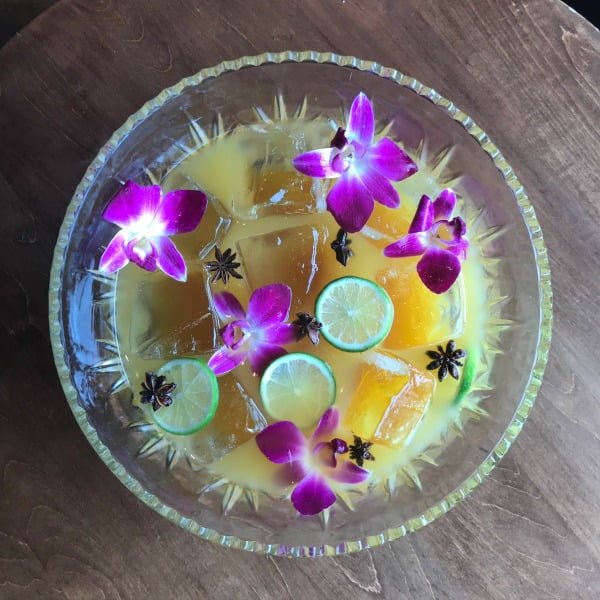 DETAILS
Sunday Brunch is served from 10:30am – 3:00pm every Sunday. View the latest menu here.
The Ravenous Pig
565 W Fairbanks Ave
Winter Park, FL 32789
407-628-2333; theravenouspig.com
For more brunch info, read our guide to the Best Restaurants for Brunch in Orlando and check out the rest of our Brunch Buzz series.