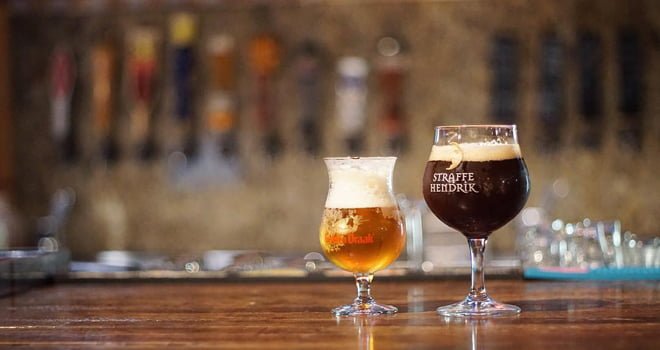 Instagram is our favorite social media platform, so we've launched a series to showcase some of our favorite Orlando Instagrammers. Each month we'll choose a different local digital storyteller to feature. We love following them and we hope you will too!
This month, we're featuring @DrinkSanford, an account feautring the boozy adventures of a fun-loving anonymous couple in Sanford. Along with the mysterious aura surrounding the couple's identity, we love the gorgeous cocktail photos and local knowledge they share. We recently connected with the duo for some insider info on the best spots around Sanford for noshing and imbibing. Here's what they had to share…
@DrinkSanford began as an art project celebrating the craft cocktails, beer, and other beverages of Sanford, Florida (a drinking town with a historical problem). We, a.k.a. the Mr. & Mrs., began the Drink Sanford Instagram account in 2015 just as the craft cocktail and beer scene in Downtown Sanford began booming. We feel very lucky to have some of Central Florida's best bars and restaurants just down the street.
You may have been to, or have at least heard of, Hollerbach's Willow Tree Cafe, Sanford's world-famous German restaurant serving gigantic boots of beer. But Sanford's craft beer and cocktail scene has exploded over the last couple of years, so let us introduce you to a few highlights that will have you coming back to Sanford each weekend for an imbibing adventure. In no particular order, we present . . .
1. The Imperial at Washburn Imports
You may be familiar with The Imperial in Orlando in Ivanhoe Village. We have one of our own and it features a full bar and extensive whiskey list. The Imperial at Washburn Imports in Sanford is also situated right in the middle of Washburn Imports furniture store. Get your name on the the bar by joining the Whiskey Club and trying 50 different whiskies, then get upgraded to gold status after trying 100 (don't rush, take your time with this challenge). We earned our gold status after many Whiskey Wednesday visits, when all whiskies are offered for $2 off. The Sullivan, a full-service classic Irish pub, will be opening right next door later this year from the same people behind The Imperial.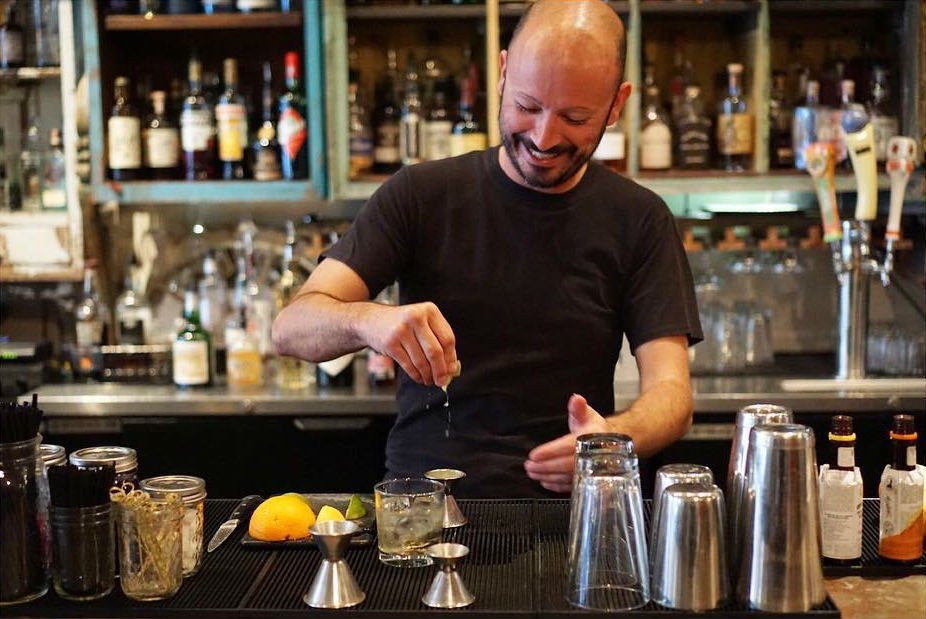 2. Bitters & Brass
Bitters & Brass is owned and operated by bartenders who feature a robust cocktail menu (which they just added another 30 drinks to!) that includes seasonals, classics, modern classics, tiki drinks, and a fine selection of absinthe and amaro. Arthur, Julian, and Chris are extremely knowledgeable and enjoy sharing the history behind each drink. Their monthly cocktail classes are also a fabulous way to dive even deeper into the art, history, and craft of cocktails, giving you the confidence to recreate a delicious drink at home.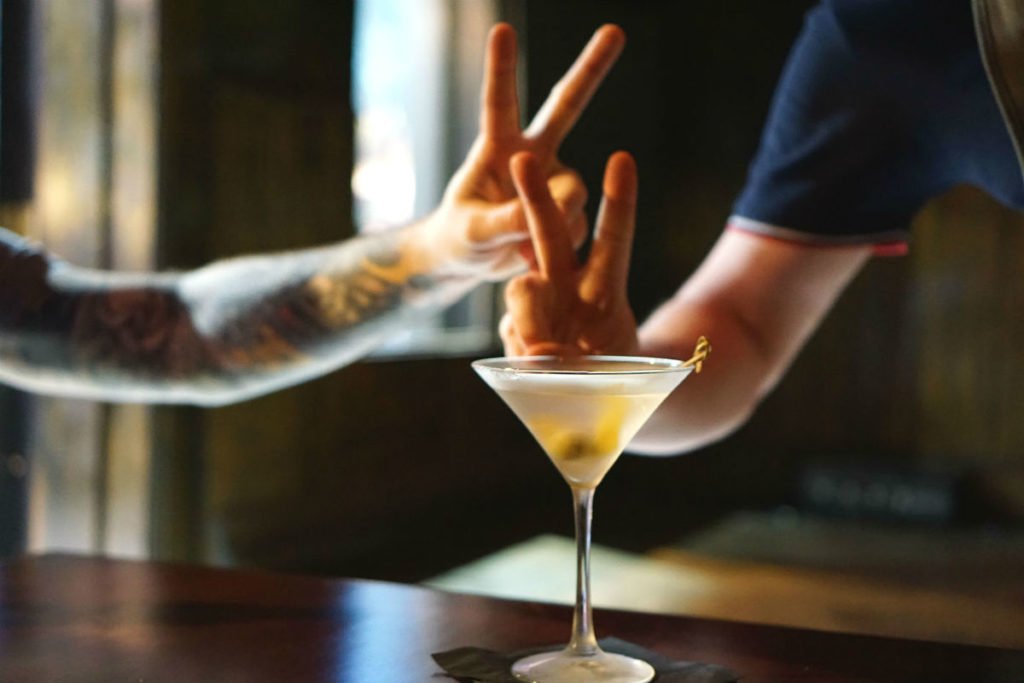 3. Tuffy's Bottle Shop & Lounge
Brought to you by the same people behind Central 28 Beer Co., Tuffy's is the new kid on the block. Choose from small batch ciders, local and regional craft beers, wine, and a full bar. Then take your drink out back and relax in the camper or pontoon boat. Need some noms? The popular Da Kine Poke food truck is also out back. And opening later this year in the same space – an intimate tiki bar!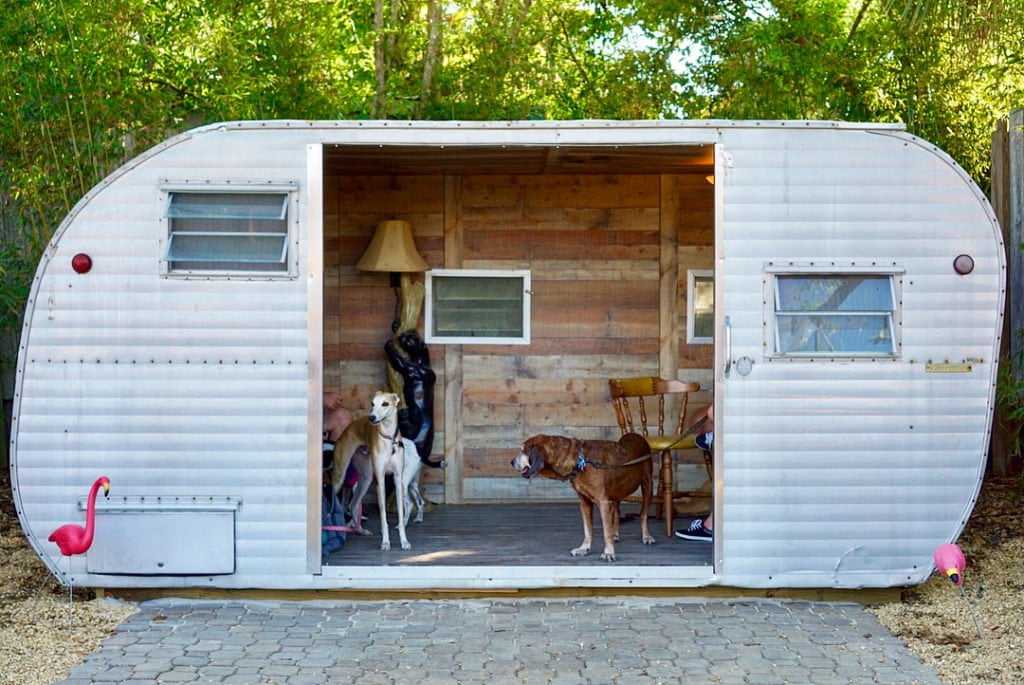 4. The Smiling Bison
Sorry, not sorry, Orlando. Sanford did steal away the Bison from you, but honestly this space is gorgeous and suits them so much better. They spoil us with their farm to table menu and a happy hour from 5 – 7pm. Kelly's cocktails are delish. We also love their brunch on Saturdays from 11am – 2pm.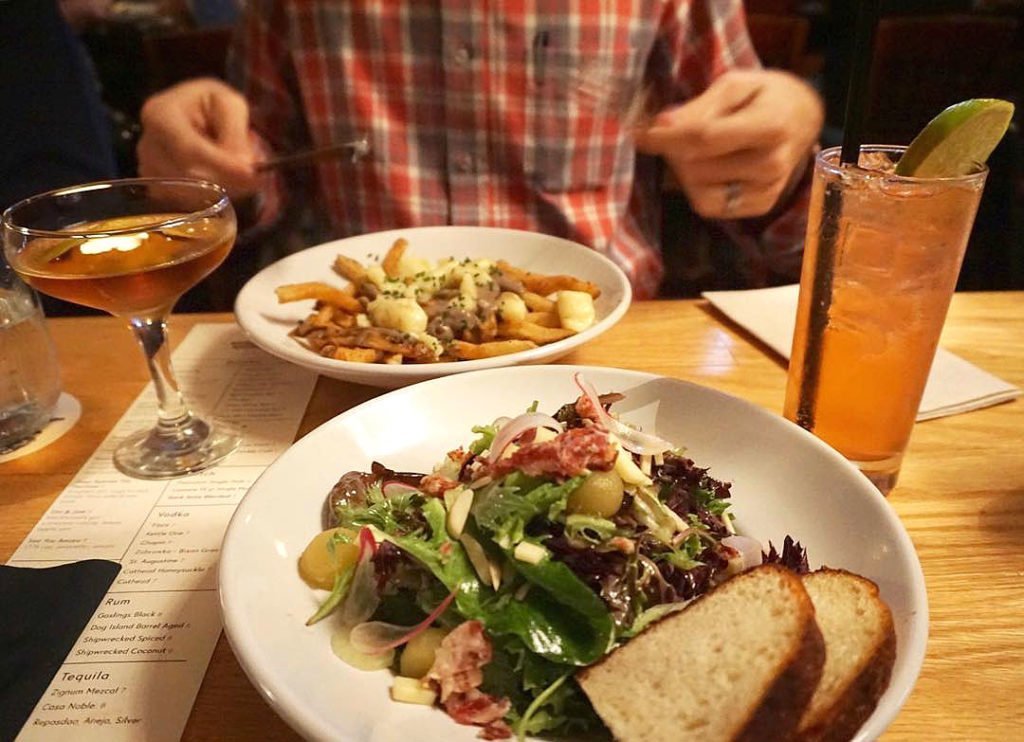 5. Celery City Craft
Celery City Craft has over 50 craft beers on tap, a selection of inexpensive sandwiches and light bites, and a beautiful outdoor patio. There's usually something going on here every night of the week, from BINGO to ping-pong to live music. And keep an eye out for tap takeovers where you can take a glass home from the featured brewery!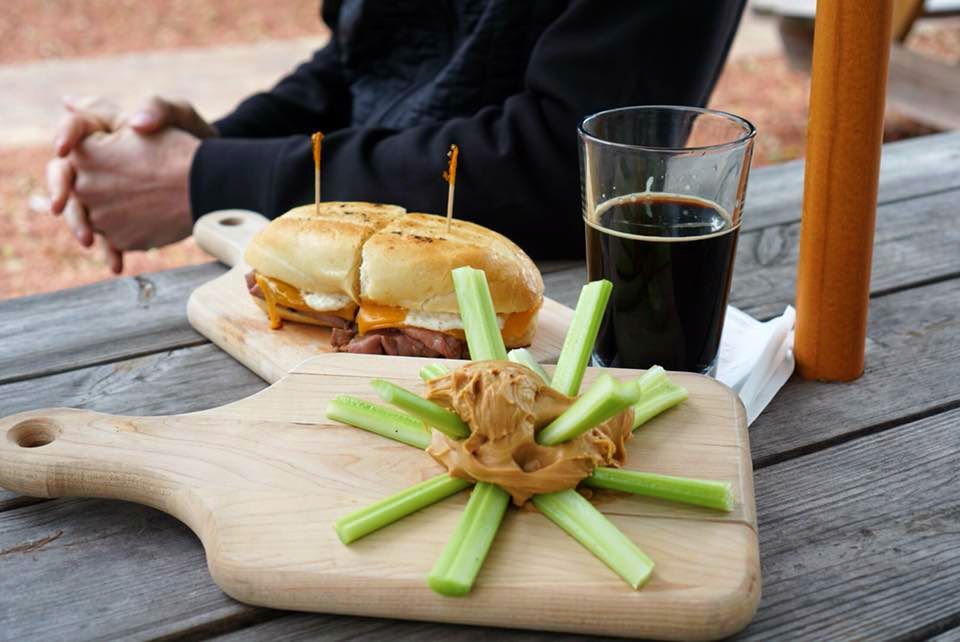 6. Sanford's Four Breweries
Yes, Downtown Sanford now has FOUR breweries – and all within walking distance of each other! This makes for the perfect day out and an easy way to check off four breweries on your Central Florida Ale Trail map. Start at Wop's Hops on Sanford Avenue and then meander just a few doors down to Sanford Brewing Company. Inner Compass is just down the block from there and Deviant Wolfe is another hop, skip, and jump away. We suggest ordering flights at each stop so you can get a feel for their range of beers and narrow down what you like best.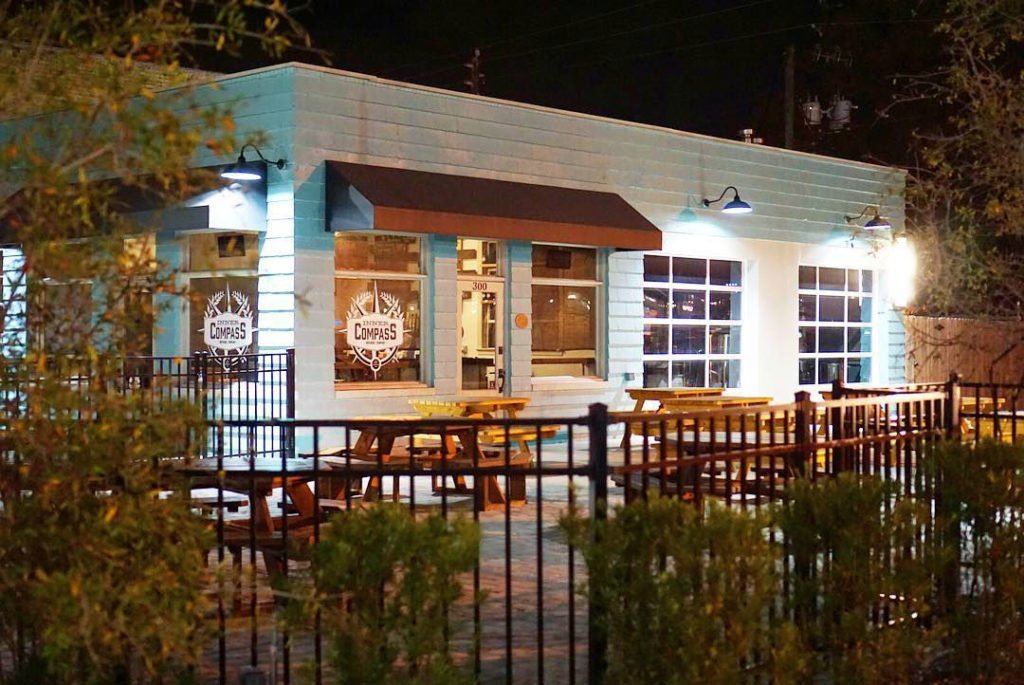 7. Buster's Bistro
Speaking of beer, if you prefer Belgian-style beer then go right to the source and plan a visit to Buster's Bistro. They offer a wide variety of beers from all over the world. Most Belgian beer they serve comes in the original glass from the brewer, which is an added bonus for Instagramming. They also have a tasty food menu that, when paired with any one of their beers, makes you feel like you've hopped on a plane to Europe.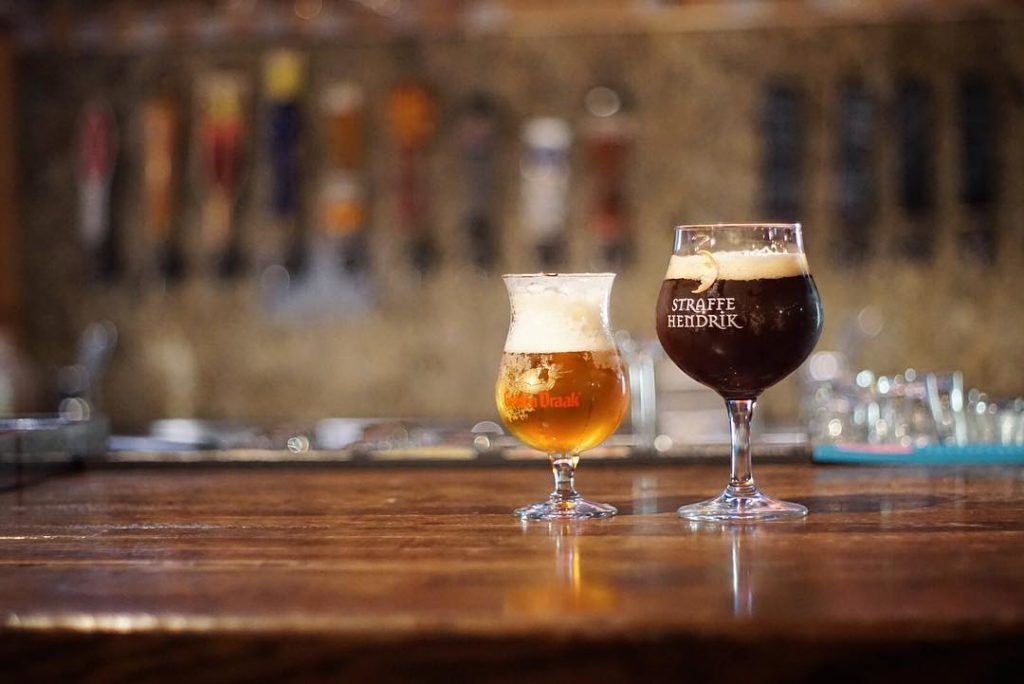 8. The District
Another great place to pop in for a cocktail and a meal is The District. We love the large windows, rustic industrial feel, and the drinks paying homage to the Celery City. Try the refreshing Sanford Smash or the Fort Mellon Margarita.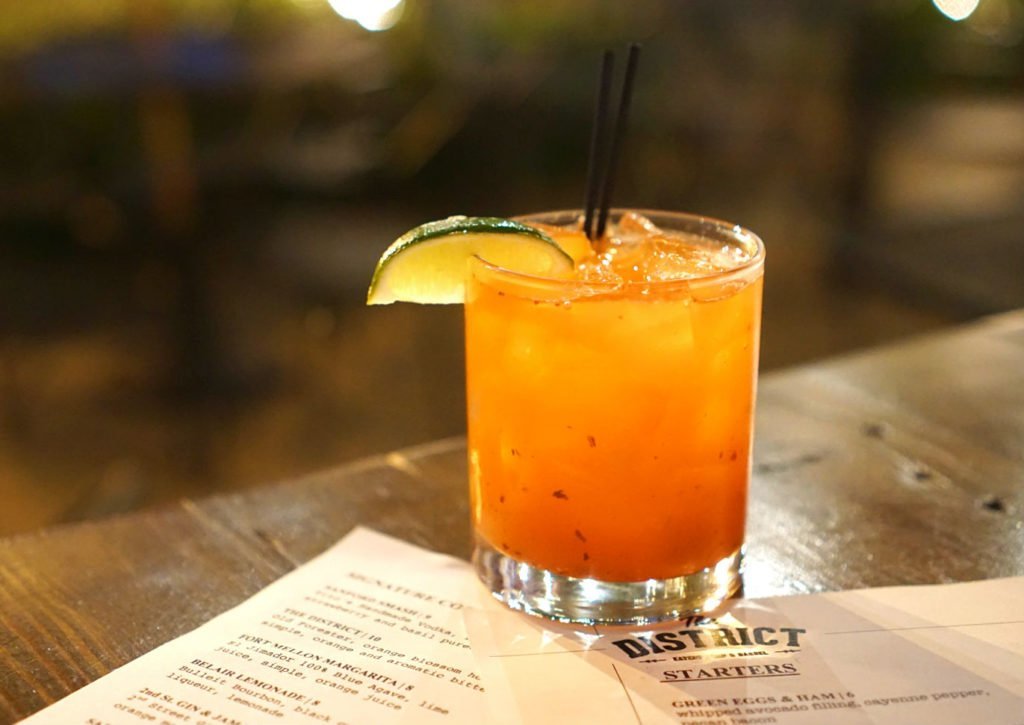 9. The Stranded Sailor Pub
Looking for a pint from across the pond? Anchor yourself at this English-style pub on Sanford Avenue and get the shepherd's pie to pair with your ale or cider. Then when you're feeling confident enough, play a game of darts. The Sailor also has an eclectic mix of live music events, showcasing everything from medieval to jazz to punk.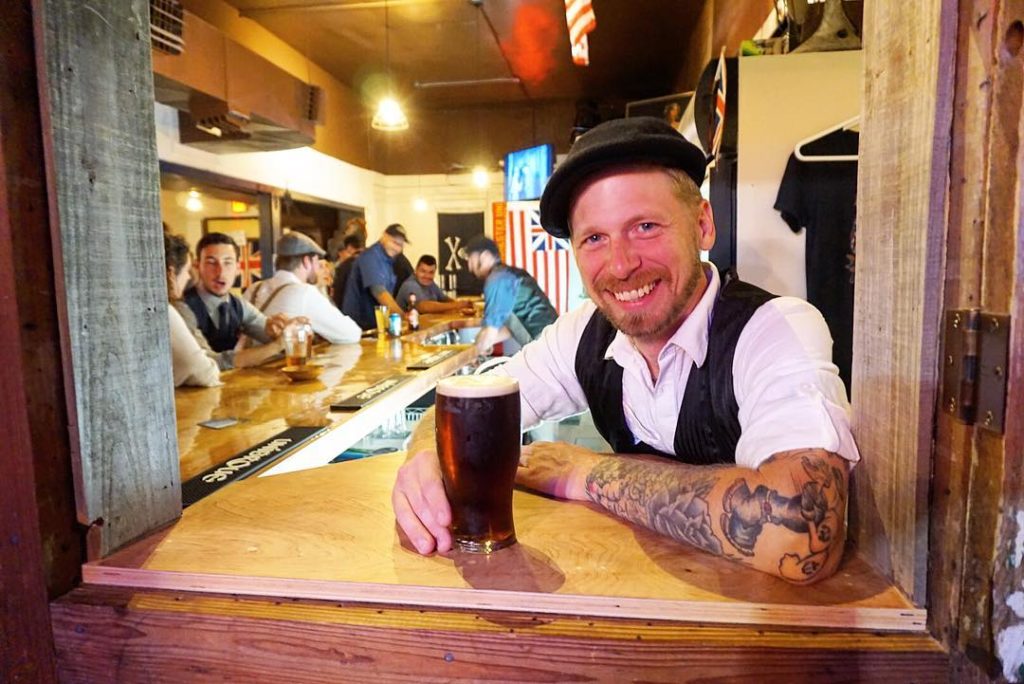 10. West End Trading Co.
This list wouldn't be complete without mentioning one of Sanford's long-standing and legendary bars, the West End. It's a great spot for live music and 2-for-1s (get some wings to fill your belly). Get the Sanfordite rite of passage – the Sunshine State Bomb – comprised of energy drink, orange juice, and citrus vodka.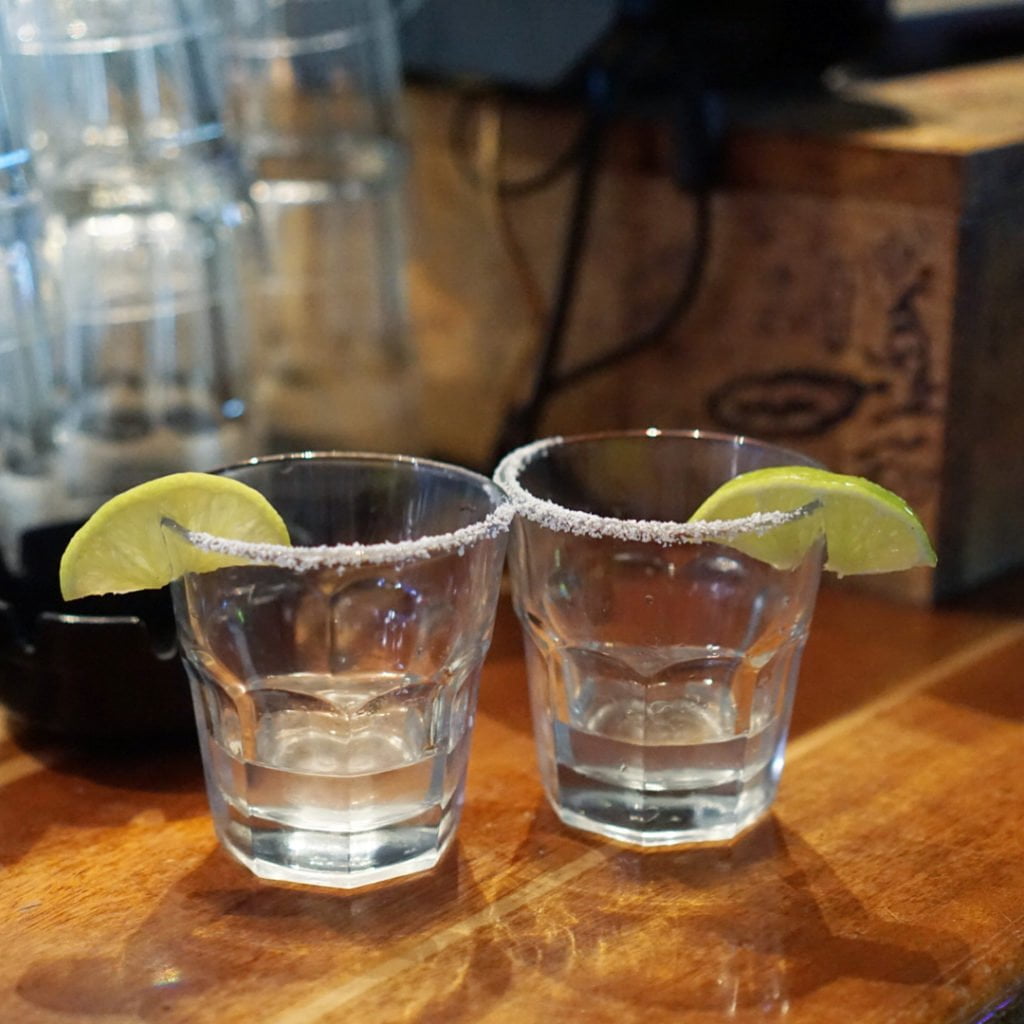 Bonus: Recovery Tips
Now you'll need to recover from all the fun you've had at the places we listed!
Start your morning at one of Downtown Sanford's coffee shops. Choose from lovely lake views at Caffe Di Riverwalk, coffee for a cause at Palate Coffee Brewery (where all profits are dedicated to the abolishment of human trafficking), or Rabbitfoot Coffee Co., now a pop-up at Stranded Sailor Pub on Sanford Ave.
Alternatively, help your recovery along with a huge selection of loose leaf tea from The Rosie Lee Co. Take home a few ounces of the Hangover Rx or get a cup to go. Or, walk a block east and explore the world of bubble tea at Boba Babes Gourmet Tea and Waffle Bar. These friendly girls will help you choose your own bubble tea adventure made with all organic ingredients.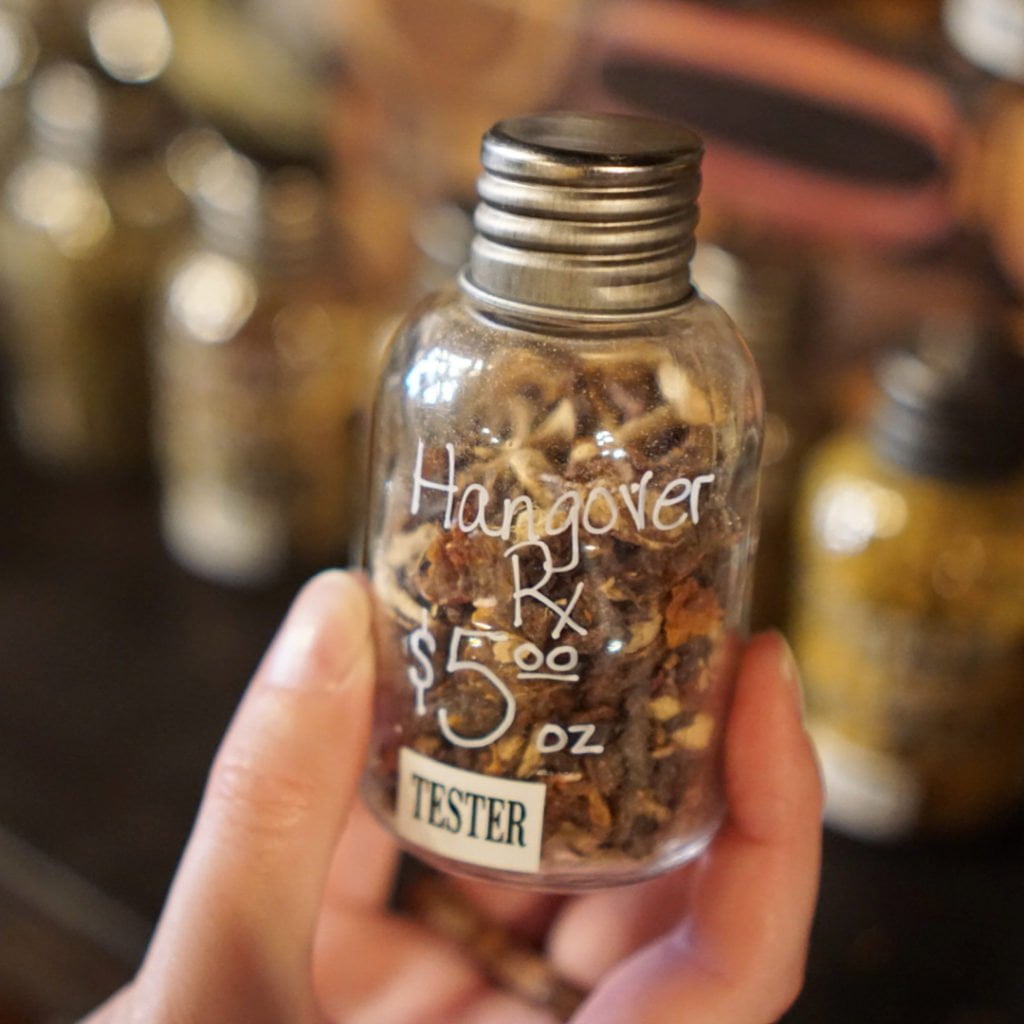 Pad your stomach with biscuits and gravy and maybe a craft beer at The Tennessee Truffle.
And if you still need to flush your system, check out Roots Raw Juice Bar. Their juices and smoothies will make you feel your best. We recommend the Hangover Cure with activated charcoal to prevent hangovers, bloating, and to assist in toxin removal.
We hope to see you in Sanford soon! Send us a holler and we'll join you!
All images courtesy of @drinksanford
More posts in this series: