Looking to celebrate Sunday Funday with your girlfriends? There is no shortage of options for a Park Avenue brunch and wine crawl in beautiful Winter Park! You'll find hearty breakfast staples, mouthwatering meat and cheese boards, fresh seafood options, healthy and flavorful salads, shareable flatbreads and everything in between, all served up with your favorite brunch mimosas, bottles of bubbly, and wines by the glass. (Or refreshing beers and craft cocktails, if you prefer.) From open-air bars to bustling bistros, hidden gems to popular favorites – this itinerary highlights some of the tastiest spots to treat yourselves before another work week begins.
Find a spot to park at the north end of Park Ave. and get your Sunday Funday started bright and early at Boca, which opens at 9:30am every Sunday. This open-air restaurant is bright and inviting with an atmosphere sure to energize you for the day ahead. Boca's farm-to-table focus is evident with locally-sourced fare and garden décor around the dining area and bar, from a vertical wall of assorted lettuces to centerpieces of potted herbs on the tables.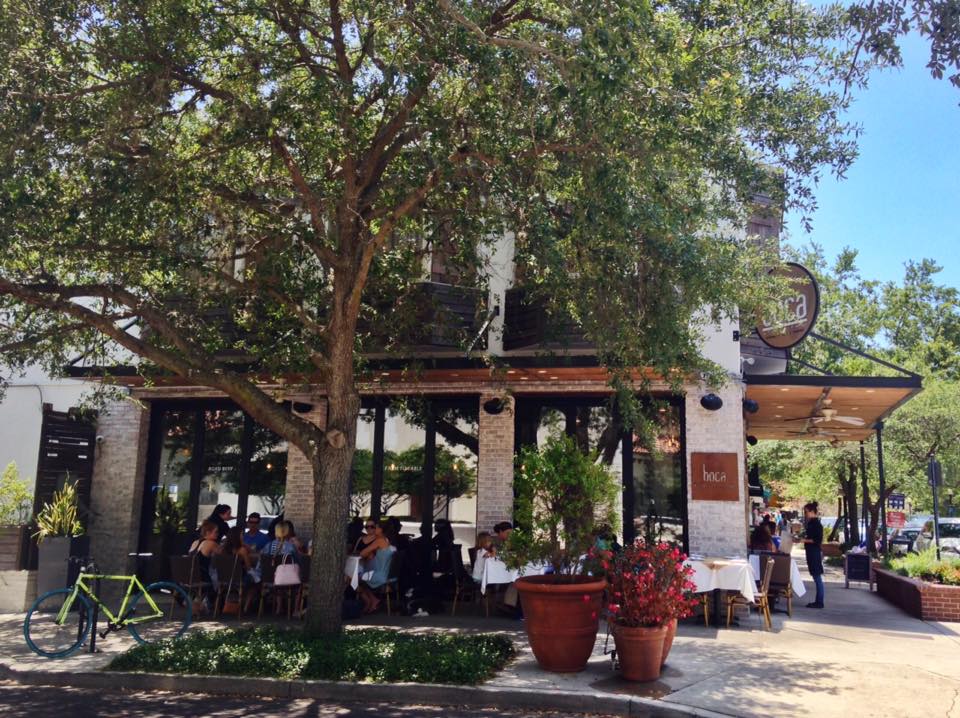 The drink menu consists of all local Florida craft beers, classic and signature cocktails, and a surprisingly huge wine list! Kick off your brunch with $15 bottomless mimosas or a selection of bubbly by the glass or bottle. There are also reds, whites and rosés from favorites like Kim Crawford, Chateau St. Michelle, Meiomi, Erath, Orin Swift, Cakebread, Silver Oak, The Prisoner, and more! If you can't decide between wine or a cocktail, but don't want a mimosa, then try the Hello Beautiful. Your choice of vodka, gin or tequila is mixed up with triple sec, mint, lime, sugar and topped with sparkling wine, resulting in a delicious cross between a mojito and margarita.
On the brunch menu, you'll find everything from soups and salads to flatbreads and filling breakfast favorites. My brunch date ordered the Chicken and Waffles, which came with four fluffy waffle points and crispy tenders drizzled with a molasses maple syrup, fresh berries, powdered sugar and Sriracha plum sauce.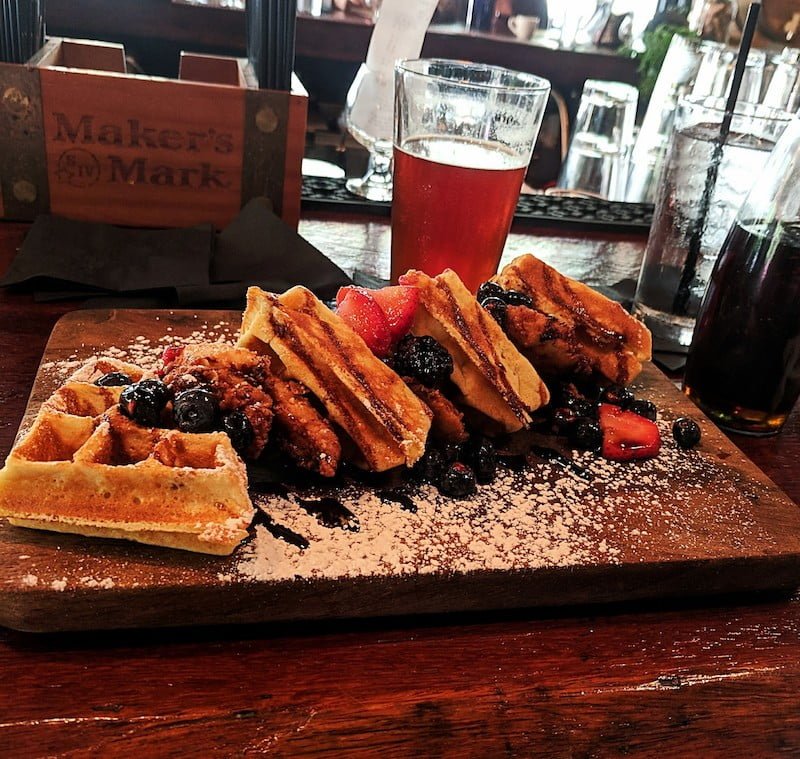 I was a little more adventurous and ordered the Staff Meal – a daily special based on the whim of the chef. The day we visited it was a Southern-inspired eggs benedict with crispy chicken tenders served over a buttermilk biscuit topped with two perfectly fried eggs and drizzled in classic hollandaise, served up with a side of home fries.
After you finish up at Boca, make your way into the Hidden Garden courtyard next door. It's easy to miss the entrance, so look out for the alleyway that will take you to Atlantic Beer & Oyster (ABO), which serves up a simple menu of fresh seafood and light snacks. There is something for everyone on the menu, including ceviche, raw Gulf or Blue Point oysters, shrimp cocktail, smoked fish dip, grassfed burgers, and a pickle board.
We ordered the bucket of oysters + Champagne for $30 – which is actually a tray of 18 plump and juicy freshly-shucked Louisiana Gulf oysters, served with a side of horseradish, cocktail sauce, hot sauce, lemons and saltine crackers. The Champagne is a split (or, two glasses) of California sparkling wine, which was a perfect accompaniment with its citrus fruit flavors and delicate sweetness.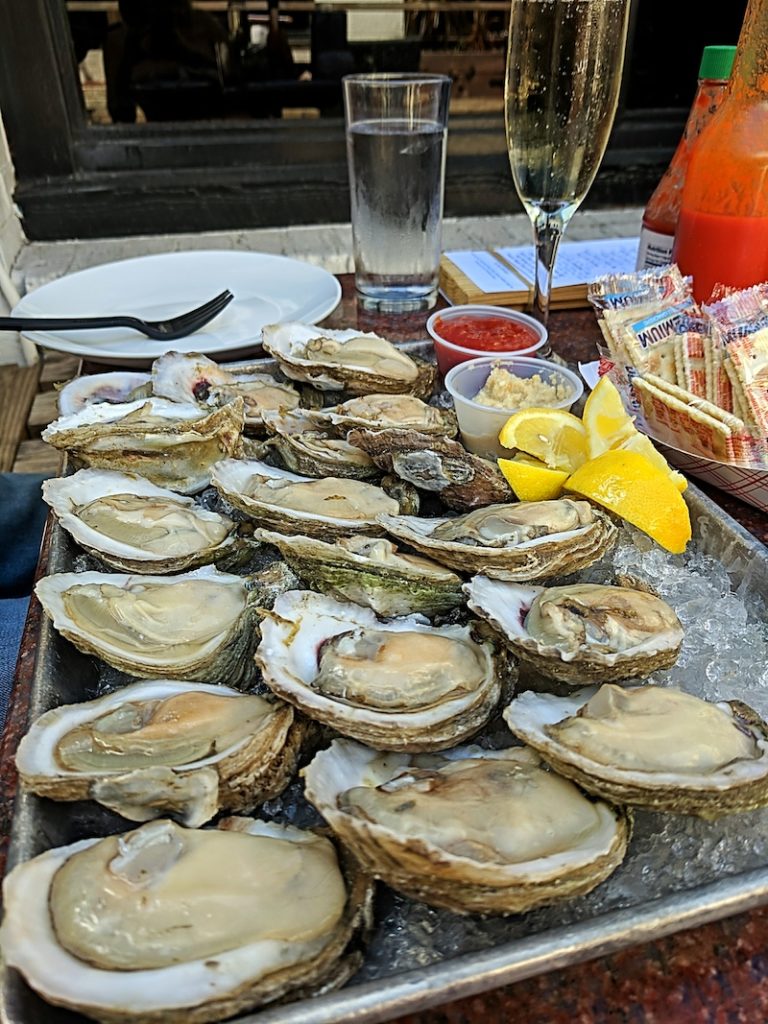 Continue to wander down the Hidden Garden alleyway and you will stumble upon the newest addition to the Park Avenue food scene, Garp & Fuss. This five-room gastropub is the brainchild of head chef Liz Zucco (formerly at Bikes, Beans & Bordeaux) and general manager Nikki Nielson (formerly at PF Chang's China Bistro). The two sought to create a gathering place for food, friends and fun that is comfortable and welcoming, while fitting into the upscale Park Avenue scene. There is a wrap-around bar and lounge area to greet guests as they arrive, a pool table in the back of the main dining room to keep you and your friends occupied while you wait for your food, and a sunny atrium at the front of the restaurant, which is the perfect setting for brunch.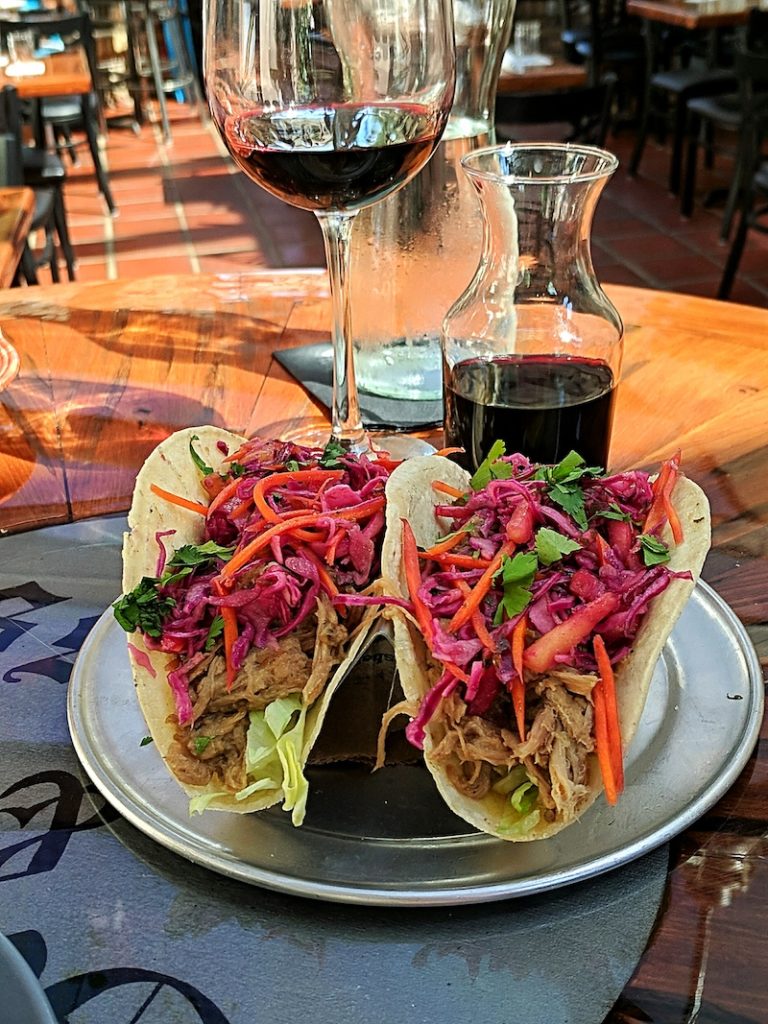 Although Garp & Fuss is still relatively new and the menu evolving, the hype is well-deserved. On the menu for our visit, we enjoyed the Crab Cake Bites and Dos Tacos, both of which are perfect for sharing. The crab bites were a unique take on classic crab cakes – five large, perfectly fried fritters of moist crab cake with a remoulade dipping sauce.
The tacos were stuffed with tender, slow roasted pork and topped with a pineapple, a carrot and cabbage slaw, and fresh cilantro. The Butcher's Board is another shareable option.
Mimosas can be ordered single or double (we suggest double!), and although the draft beer is limited to only four options, the bottled selection is diverse and includes local favorites. There are also four signature cocktails created by the bar staff. The wine list is really unique – expect to find all your favorite varietals from Chardonnay to Cabernet. The labels are more value-driven, so your best bet is to try a glass of vino from regions that specialize in this type of production. Try a New Zealand Sauvignon Blanc, South African rosé, Chilean Cabernet, or Italian Prosecco.
You can never go wrong at this bustling hot spot for Italian fare, where you will find a seasonal menu inspired by all the locally sourced ingredients that are listed on a chalkboard in the dining area. Share plates from the lucnh menu with your ladies, including Marinated Olives, Whipped Feta Crostini and our go-to favorite flatbread, the Widowmaker (topped with black kale, hazelnut romesco, fennel sausage and a farm fresh egg).
The wine list is exclusively Italian and Spanish. Expect to find all the signature varietals such as Albariño, Amarone, Barolo, Cava, Fiano, Gavi, Moscato d'Asti, Pinot Grigio, Prosecco, Tempranillo, Vermentino and more. You can even order Italian Carménère, a rare find today, considering the grape is almost exclusively grown in Chile!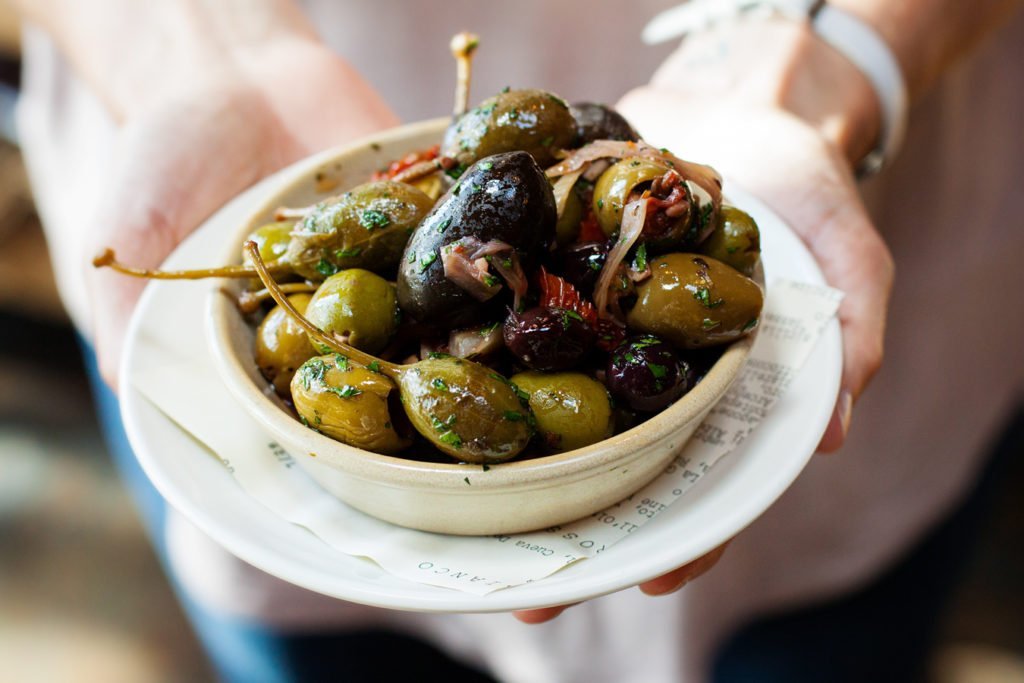 No day out in Winter Park is complete for a wine lover without a stop at The Wine Room. Whether it is your first time or you are a regular, you will never be disappointed in the selection of wines available by the glass (and also by the bottle, for a small corkage fee). The Wine Room allows you to load money onto a tasting card, which you can use to sample over 150 different wines from their unique machines. The selections are always changing, so you will always find something new and different to try.
The day before your Sunday Funday adventure, check Groupon to see if The Wine Room is running a promotion for their wine tasting cards. Occasionally for around $39, you can get $60 worth of credits to use (you will also be charged $3 to load the card at the front register). Then, make your way around the the machines trying the wines that strike your fancy, until your card runs out. (Pro tip: Start with whites first, then finish with reds). We suggest trying the 1oz and 2.5oz pours of higher end wines that you won't normally be able to order at restaurants by the glass, and taking a small sip of one another's to try as many as possible! This time around, we were able to enjoy stellar wines such as The Prisoner Blindfold White Blend, Far Niente Chardonnay, Faust Cabernet Sauvignon, Napanook Bordeaux Blend and Opus One Bordeaux Blend.
The best way to enjoy your experience at The Wine Room is to order a selection of cheeses from the Fromage Cave. Just like the wines, the cheese menu is also rotating. There are a number of premium domestic and imported varieties sure to please any palate, whether you prefer something soft, creamy and pungent (like a French Blue cheese or a Truffled Gouda) or sharp and aged (like a Romano Pradera from the Netherlands, which is similar to Italian Parmesan). Each cheese board comes with complimentary almonds, crackers and a few slices of bread. You can order extra accompaniments, and even add on Charcuterie meats such as Chorizo, Prosciutto, Foie Gras and more to round out your experience. There is a full kitchen menu, as well – but the meat, cheese and wine are the stars of the show here.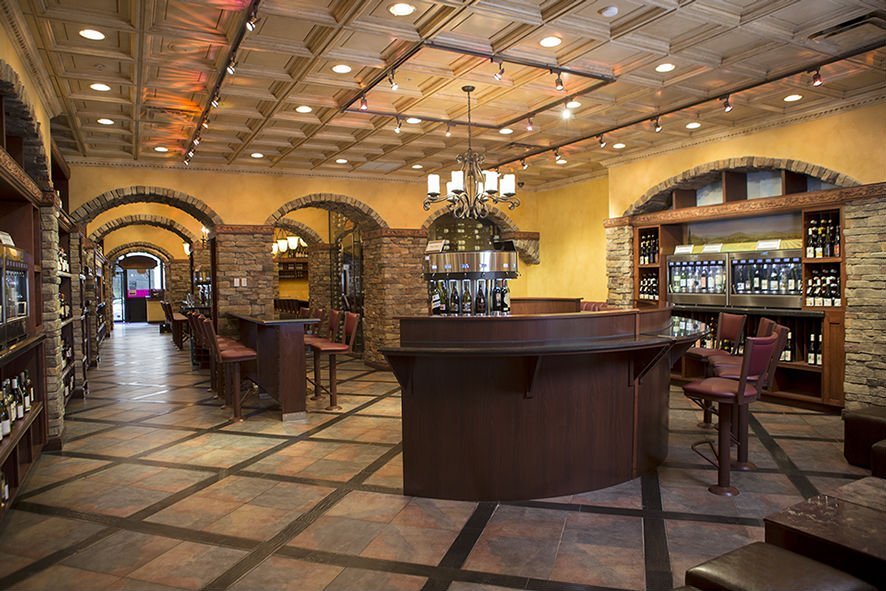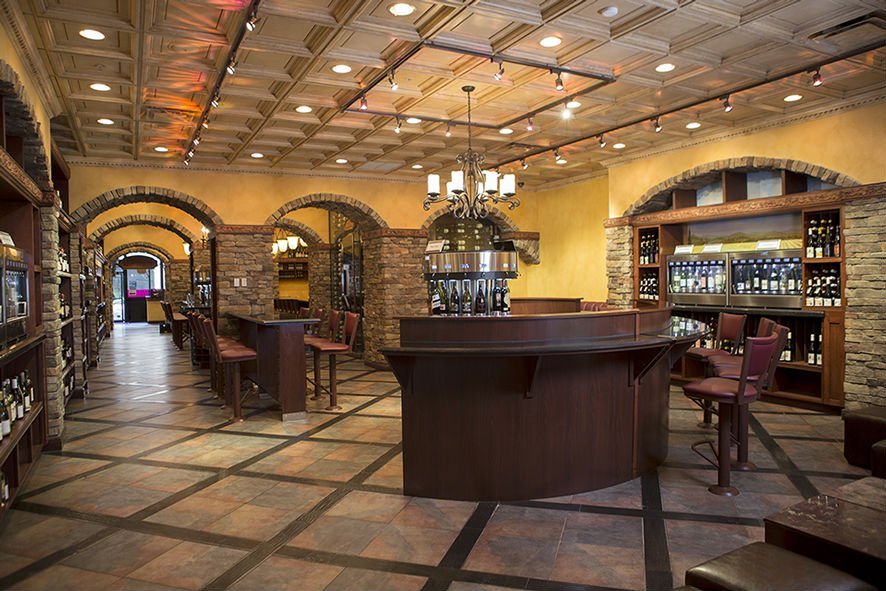 Other brunch spots worth checking out:
The Parkview – This cozy gem on Park Avenue features an assortment of boutique wines plus bubbly flights (available all the time) and mimosa flights (available during weekend brunch). Pair your libation of choice with fresh bites from the scratch kitchen, including savory flatbreads.
310 Park South – All your favorite brunch classics (omelets, eggs benedict, french toast) served up with sparkling wine cocktails such as Champagne punch and $15 flavored bottomless mimosas. There is also a great selection of wines from their wine bar.
Briarpatch – Get here when it opens at 8am, or be prepared to wait in line! This is one of the best places to grab breakfast on Park Ave., but it is no secret.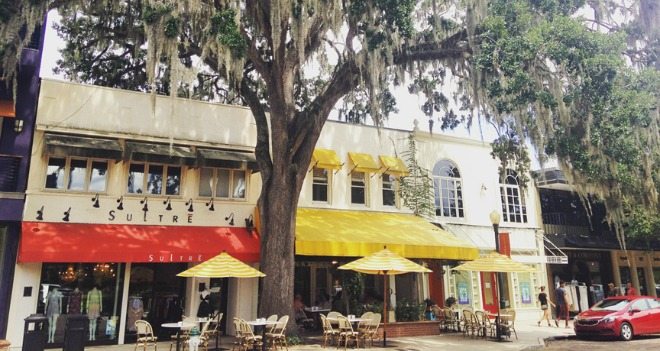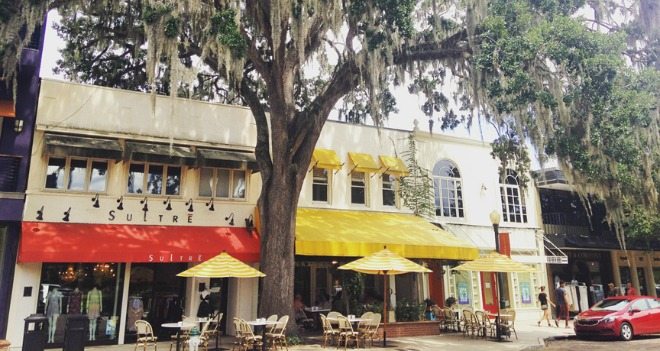 Bosphorous Turkish Cuisine – When you and your girls are craving a little bit of everything from the Mediterranean, head here. The lavas bread and kunefe dessert is a must, and you can also find wines from Turkey and Lebanon here for a new experience.
Umi Japanese Fusion – Creative and super fresh seafood dishes with beautiful presentation is what Umi is known for. Order the chef's selection sashimi and you'll be impressed! The wine list is also unique for a sushi spot – I recommend a glass of Arneis.
About the Author
Amanda Dabrowski is a wine enthusiast and blogger at The Glorious Grape – a website dedicated to exploring wine regions, learning about unique wine styles, and pairing food with wine in fun and new ways. Based in the Orlando area, Amanda loves trying new restaurants and finding the best spots in Central Florida for wine lovers. You can connect with her via email (email@thegloriousgrape.com) or on Instagram (@thegloriousgrape).
All images by Amanda Dabrowski unless otherwise noted. Feature image by Kristen Manieri.