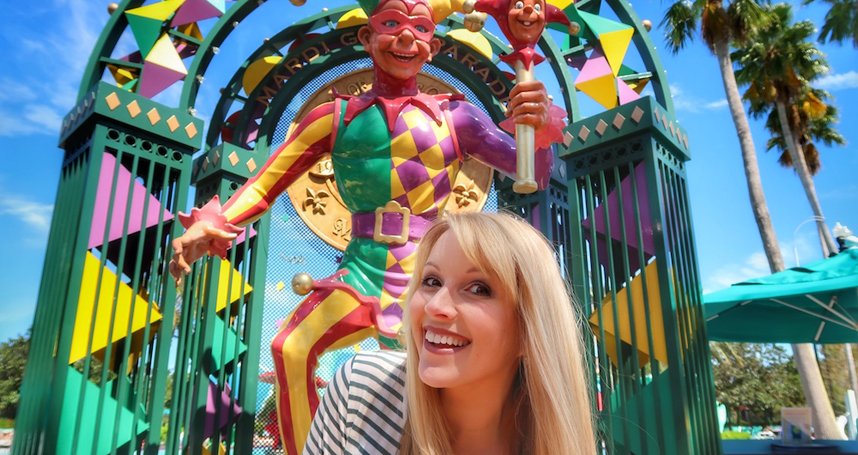 Instagram is our favorite social media platform, so we've launched a series to showcase some of our favorite Orlando Instagrammers. Each month we'll choose a different local digital storyteller to feature. We love following them and we hope you will too!
This month, we're featuring @livingbydisney. Run by local Disney lover Serena Skretvedt, the account is packed with Disney tips and honest reviews of the latest and greatest. In her own words, she's a Disney fan and blogger who keeps up with all the latest WDW news and updates so you don't have to. Don't forget to follow her on Instagram to find out the latest news and watch her stories as she brings you along with her to Disney in real time, showing you all her pro tips and tricks.
We caught up with Serena to share her top Disney recommendations for locals who want to enjoy Disney activities without having to enter the parks.
1. Have a Classic Disney Breakfast
Disney's Grand Floridian is such a gorgeous resort, and if you haven't had breakfast there put it on your must-do list. The Grand Floridian Cafe offers lots of delicious options, but I recommend the classic Mickey Waffle. They even have toppings you can choose to add on to your waffle. My favorites are the strawberries, whipped cream, and sugar cookie cubes! Is it sugar overload? Perhaps. But the sugar crash is totally worth it for the Instagram-worthy pics, right?
You don't have to have reservations for the Grand Floridian Cafe, but it's a good idea. (Book online or call 407-WDW-DINE.) Thankfully, this isn't a restaurant that's super hard to get into. I've had no trouble grabbing reservations the day before. Also, since you're dining there, you can park at the resort. After breakfast, take a little monorail ride to check out some of the other resorts along the way. This makes for a great Disney-filled morning out.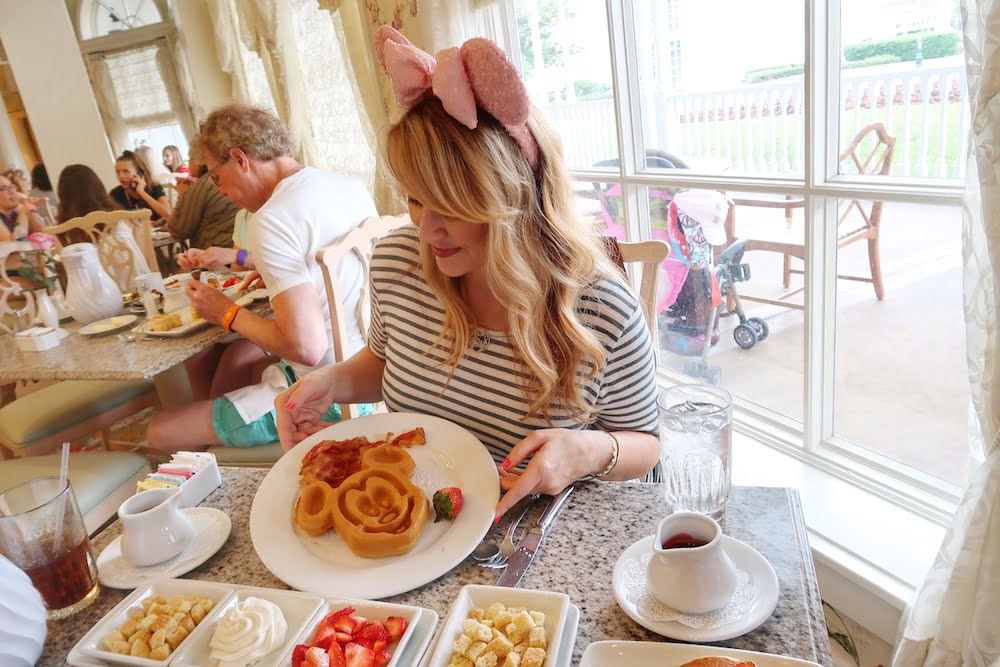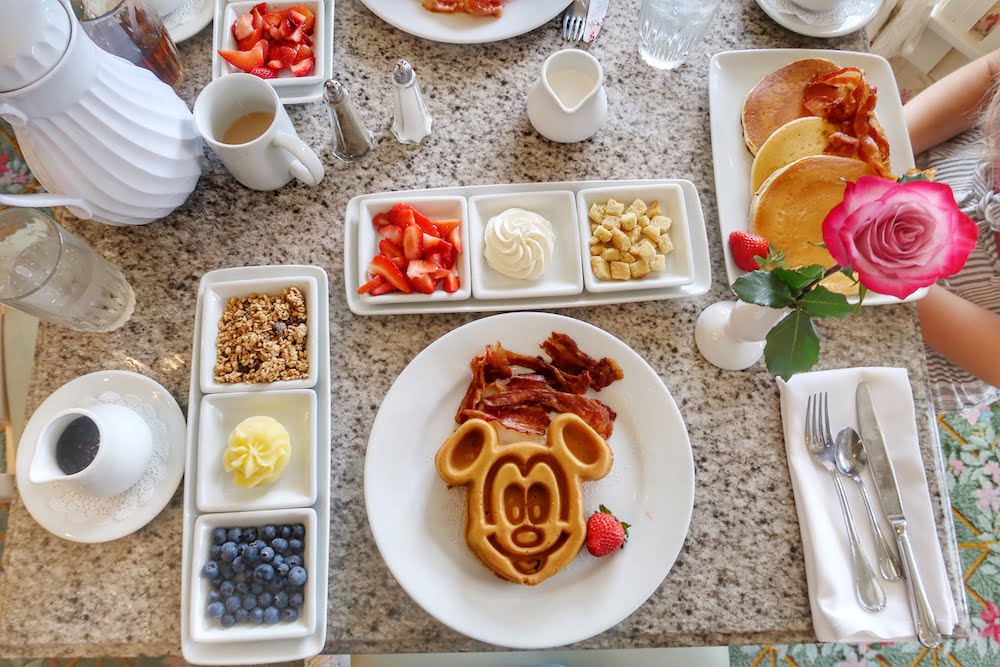 2. Take Fun Pics with Giant Disney Statues
If you haven't been to Disney's Art of Animation Resort yet, then you're missing a great time at Disney's newest resort. It's themed after four popular Disney films, The Lion King, Cars, The Little Mermaid, and Finding Nemo. Each themed area has its own larger-than-life statues, pools and play areas, making for some fantastic photo ops.
In addition, the resort has one of the best food court-style eateries, Landscape of Flavors. Here you'll find something for everyone: pasta, burgers, stir fry, soup, sandwiches, and a huge bakery selection complete with super cute seasonal Disney cupcakes. You'll definitely feel like you got your dose of Disney with a trip to Art of Animation, so stop by and explore the resort.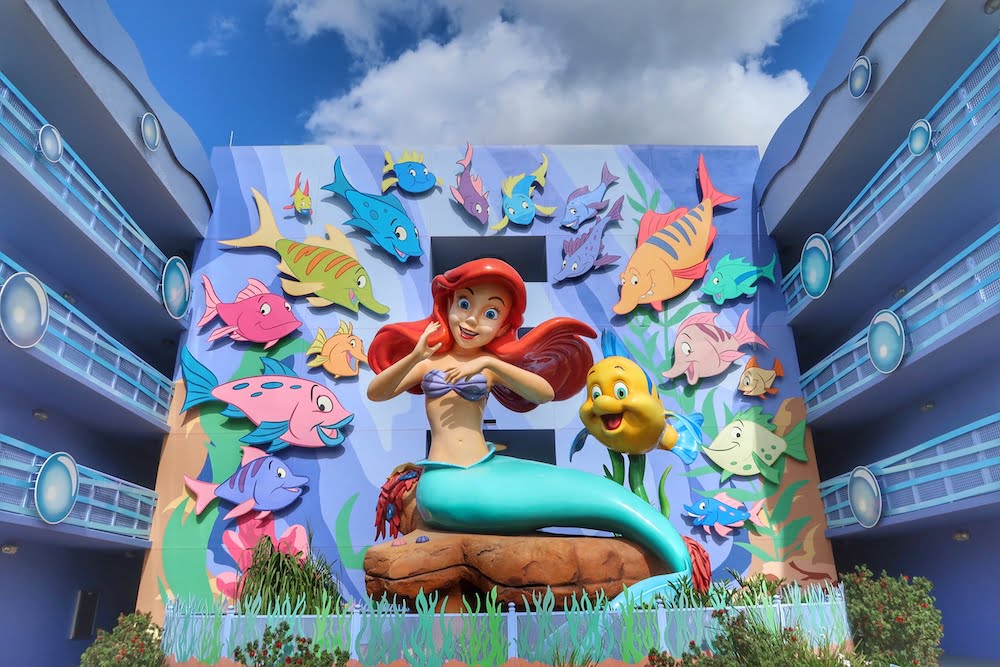 3. Try the Kitchen Sink Challenge
Grab your friends and your appetite and head to Beaches & Cream Soda Shop at Disney's Beach Club Resort for the Kitchen Sink Sundae. This monster of a dessert will be brought to you with much fanfare from the servers, who will pronounce that your group is ready to take on the Kitchen Sink Ice Cream Challenge.
This dessert challenge is not to be taken lightly. It's served in a giant "sink" bowl and contains massive amounts of chocolate, vanilla, strawberry, coffee, and mint chocolate chip ice cream. It's completely covered by every topping they have (including brownies and cake) and one entire can of whipped cream. I mean, you could say it's everything but the kitchen sink. But, that's there too, so…
If you know just the crew to bring along to conquer this challenge, you'll probably want to make a reservation in advance at Beaches and Cream. Take time to enjoy the 50's diner decor and delicious American food staples like burgers, fries, and grilled cheese sandwiches.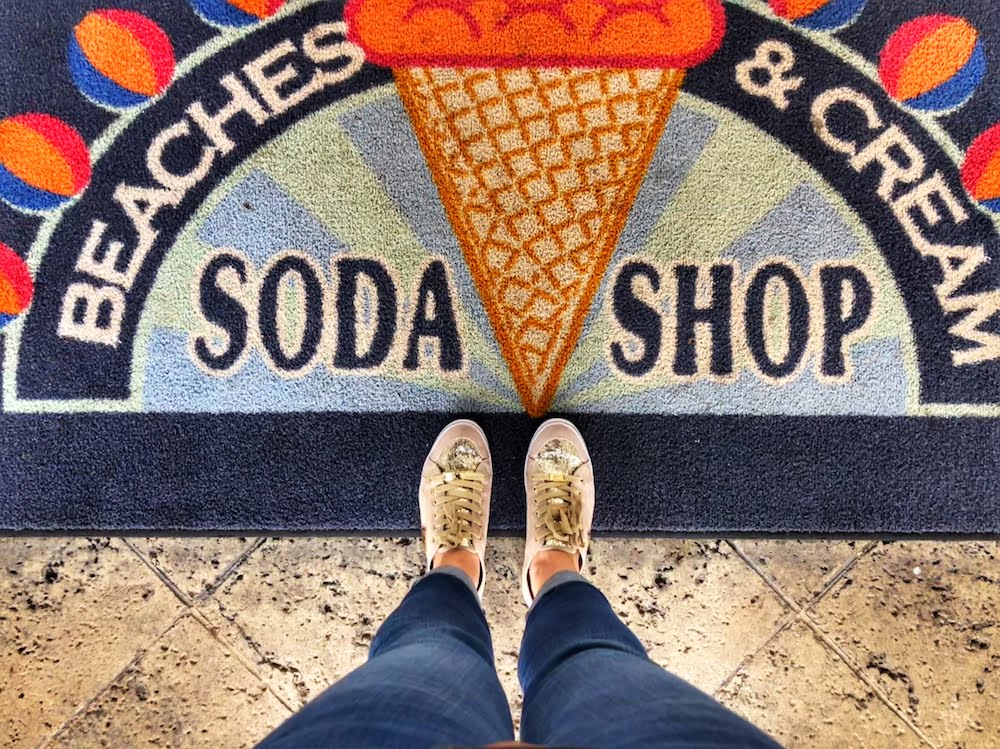 4. Visit the Mysterious AbracadaBAR
This little hidden gem of a bar at Disney's Boardwalk is themed after the "Golden Age of Magic", so think Houdini-era decor and style. Rich velvet curtains, dramatic damask wallpaper, and tons of vintage magician memorabilia line the walls inside AbracadaBAR. Since this is Disney, of course there's a whole backstory. Why just create an ordinary bar when you can tell a story and create some real magic?
If you look closely at the details in AbracadaBAR, you'll notice an old newspaper (The Boardwalk Bugle) that tells the story of the Missing Magicians. In 1940, a group of Boardwalk illusionists vanished into thin air in this very spot, right after a performance, never to be heard from again. (Queue dramatic music *duh-duh-duuuuuuuh*.)
Along the walls you'll see shadowboxes preserving the magicians' items, like an escape jacket, wand collection, and other tools of the trade. You'll see vintage show posters with the missing magicians. But look closely. On the 13th minute of each hour the posters change and the magicians in them disappear. If you listen closely, you may even hear the applause of their last show still lingering. Have I got you intrigued? These are just a few of the fun details inside this little treasure box.
Oh, and they also have drinks. In fact, the "curious concoctions" on the menu will definitely offer you some new flavor combinations to try. Standout cocktails include the Elixir 13 (fans of Absinthe will dig this one) and Pepper's Ghost, which combines the sweetness of Ciroc Pineapple Vodka with the spiciness of Habanero Lime for a strong and super tasty sweet-spicy flavor.
AbracadaBAR is usually open from 4pm–12am and is a small place, so arriving later in the evening may mean waiting for a seat. But it's worth it. Plan your visit to allow time to enjoy the Boardwalk atmosphere and nightly entertainment. You can even see the Epcot fireworks from this area.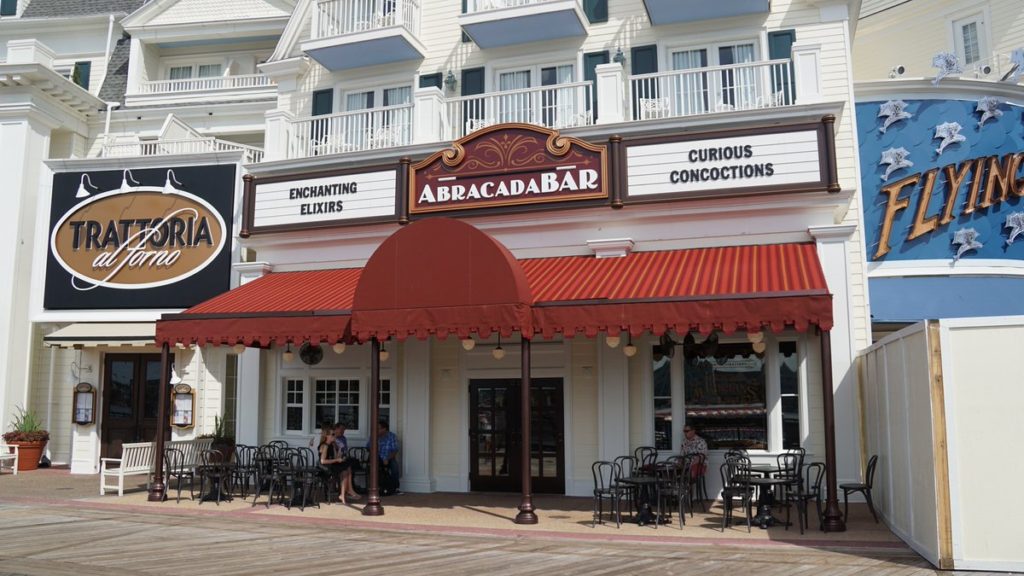 5. Try one of Disney's Best Desserts
Disney World has some amazing restaurants with incredible food, but some of the best restaurants can be pricey and getting reservations can be difficult.
Every "Top Food" list includes the dessert served at 'Ohana restaurant in the Polynesian Resort, the Pineapple Bread Pudding topped with Banana Foster sauce. But you don't have to eat at 'Ohana to try it. You can actually order the famous bread pudding dessert at the bar next to 'Ohana's, Tambu Lounge.
No reservations are needed. And the dessert is only $5.
Trust me on this. This will be the best five bucks you've ever spent. I don't even like bread pudding. But this dessert is the most amazing thing ever.
To give it a try, stop by Disney's Polynesian Resort and head upstairs to the bar. You can order it straight from the bartender. Pair it with a drink (Try the Lapu Lapu served in a giant pineapple!) and some tasty Polynesian-style sticky wings for a great little meal. Afterward, you can take a stroll around the resort's beach front area to soak up some of the relaxing vacation vibes.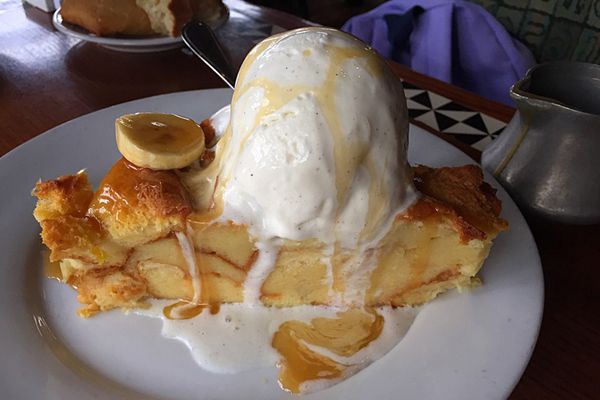 6. See the Disney Piano Man
Over at the Port Orleans Riverside Resort, there's a lounge called River Roost. Stop by and see the legendary "Yee-haa Bob Jackson" perform. Bob combines his self-proclaimed "boogie-woogie" piano skills with comedy and singalong to create a unique audience-interactive experience.
It's hard to describe the pure fun that Bob manages to pack into his shows. Even the grumpiest person would not be able to leave in a bad mood. You'll find everyone in the entire lounge on their feet, laughing and singing along during the show.
Rivers Roost is located just off of the main lobby and sells an assortment of cocktails, drinks, and bar snacks. You can stop by after dinner for a family-friendly good time. Combine it with a walk along the resort grounds, which are situated on the riverfront and offer a relaxing vibe. You can even take a boat over to Disney Springs from here.
Find Yee-haa Bob's show Wednesday-Saturday nights from 8:30-11:45pm. You can check his website for schedule updates and videos.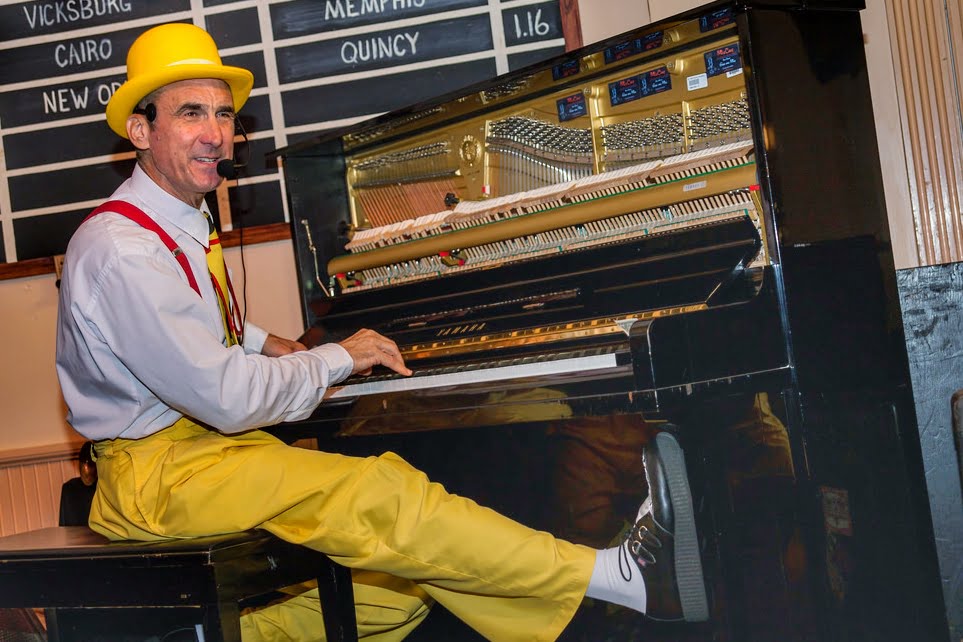 7. Get a Taste of Mardi Gras
Brace yourself. Because once you hear about these, you may decide you need to take a trip over to Disney's Port Orleans Resort French Quarter right away.
The resort is themed after New Orleans, and here at the French Quarter you can get a taste of the famous beignets. These beignets are good. I mean really really good. So if you're watching carbs or cutting out sugar, best save this one for later. They're made fresh to order and served piping hot topped with powdered sugar. If you're feeling really indulgent, you can get them topped with ice cream.
The French Quarter has some of the most beautiful grounds, set along a riverside. After eating beignets, you can take a horse and carriage ride, rent surrey bikes to ride along the river trails, or take a boat ride to Disney Springs. Parking is free if you're visiting Port Orleans, just let the gate guard know that you're just visiting.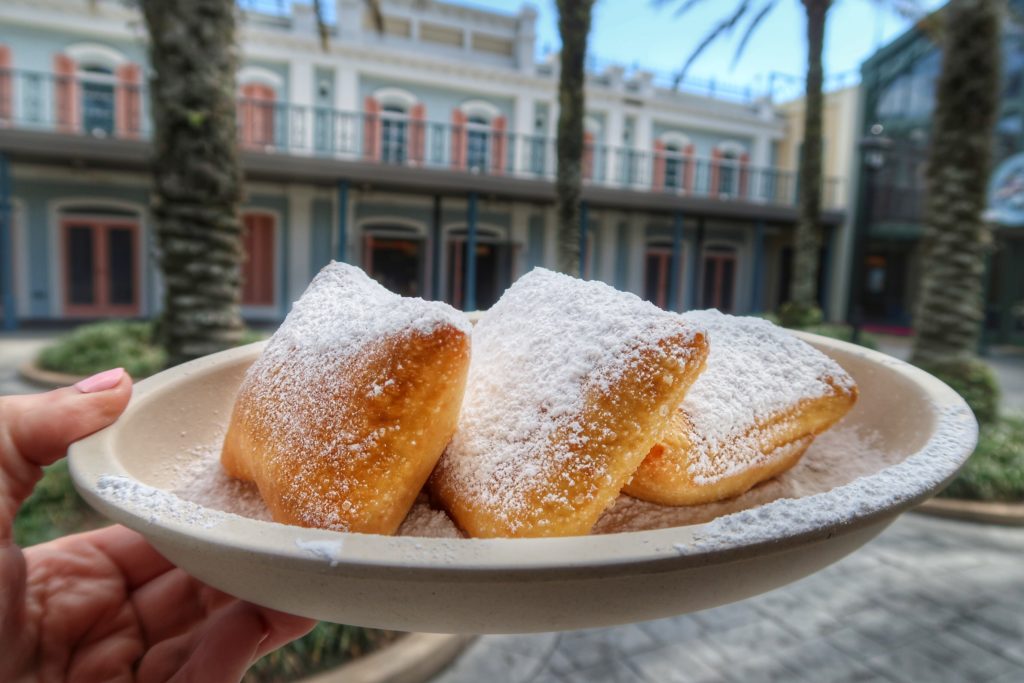 8. Take a Step Back in Time, Great Gatsby Style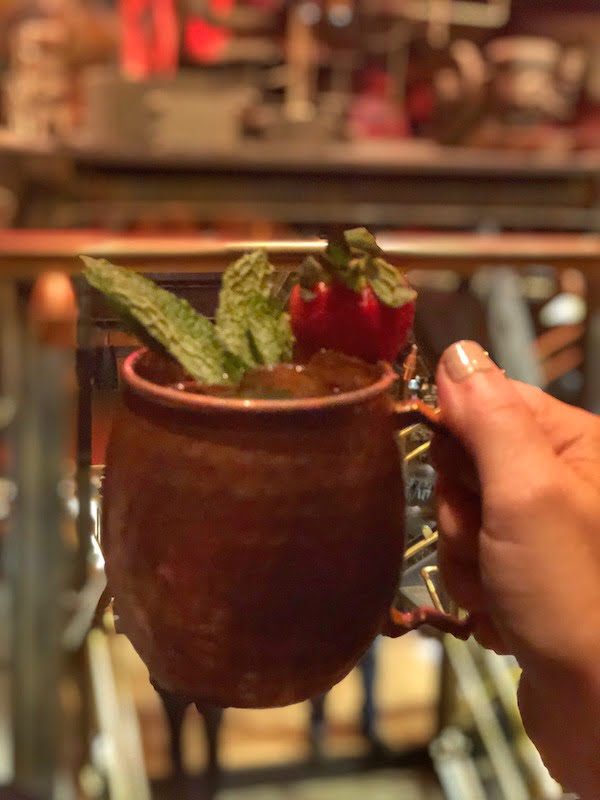 The Edison is one of the newest spots at Disney Springs. Themed in a 1920's Gothic "steam-punk" style, you'll be blown away by how huge this place is. With seven (yes seven!) separate themed areas, three bars and two stories, The Edison has such an immersive feel, you'll swear you went back in time.
During the day, The Edison provides a playful dining experience that's completely family friendly. But after 10pm, it transforms into an adults-only venue focused on craft cocktails and Cabaret entertainment that's somewhat risque (by Disney standards), making this an ideal date night destination.
Every night features a live band, costumed burlesque-style dancers, aerialists, contortionists, and a variety of other entertainment acts. The food is American style with a twist. I loved the Edison Burger, and the Lollipop Tree cheesecake pop dessert is super cute.
The Edison is located near The Boathouse in The Landing at Disney Springs. You can park at either garage as it's centrally located. Parking is free. You can make advance reservations at The Edison through Open Table. They also take walk ups, but expect a wait on the weekends.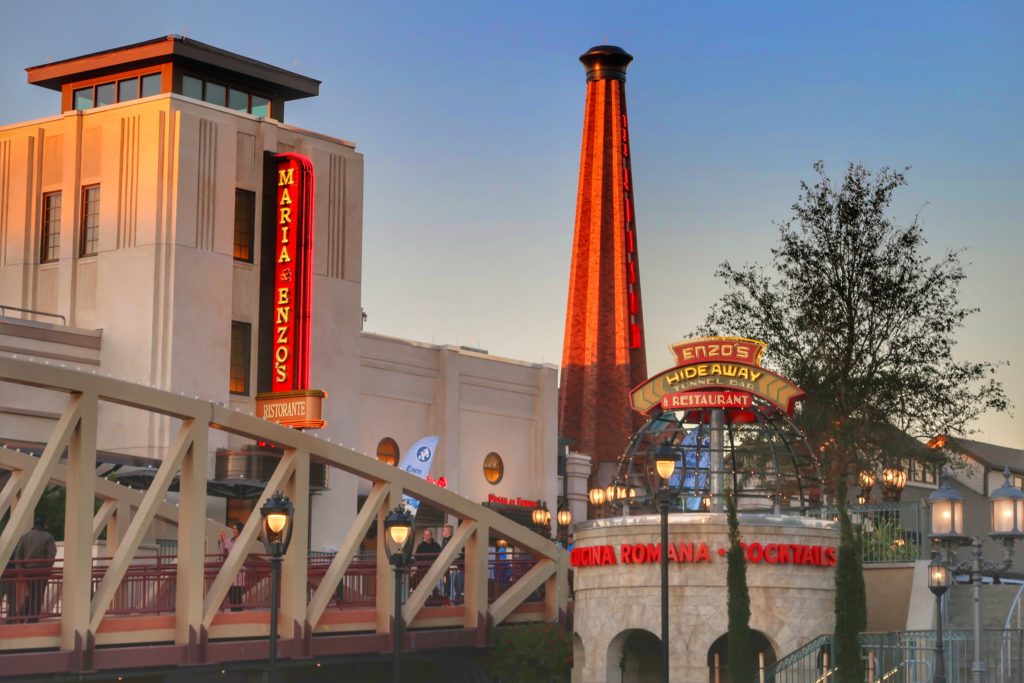 All images courtesy of @livingbydisney
More posts in this series: