When was the last time you slowed down to stop and smell the roses—literally? Not only is a day spent in nature rejuvenating, it's romantic when you've got your partner at your side.
In honor of National Public Gardens Day on May 11, Bok Tower Gardens will be offering free admission all day. It got me thinking about all of the beautiful Central Florida gardens that offer free admission days in addition to those that are almost free and worth visiting. Here's a guide to all of the gardens right here in our backyard that you can visit for free (or close to it).
FREE
This 50-acre paradise minutes from downtown Orlando is no secret, but did you know Leu Gardens offers free admission on the first Monday of most months? The winding paths will lead you through lush tropical foliage, past palms and towering bamboo, through a sculpted rose garden and beyond. The property has a rich history, first acquired by the Mizell family in 1858 and then passing hands until Harry P. Leu and his wife, Mary Jane, purchased it in the 1930s. Wander far enough and you may stumble upon the Mizell Cemetery, where the original owners are buried.
Upcoming free Mondays: June 4, July 2, August 6, September 3
*Free admission for moms on Mother's Day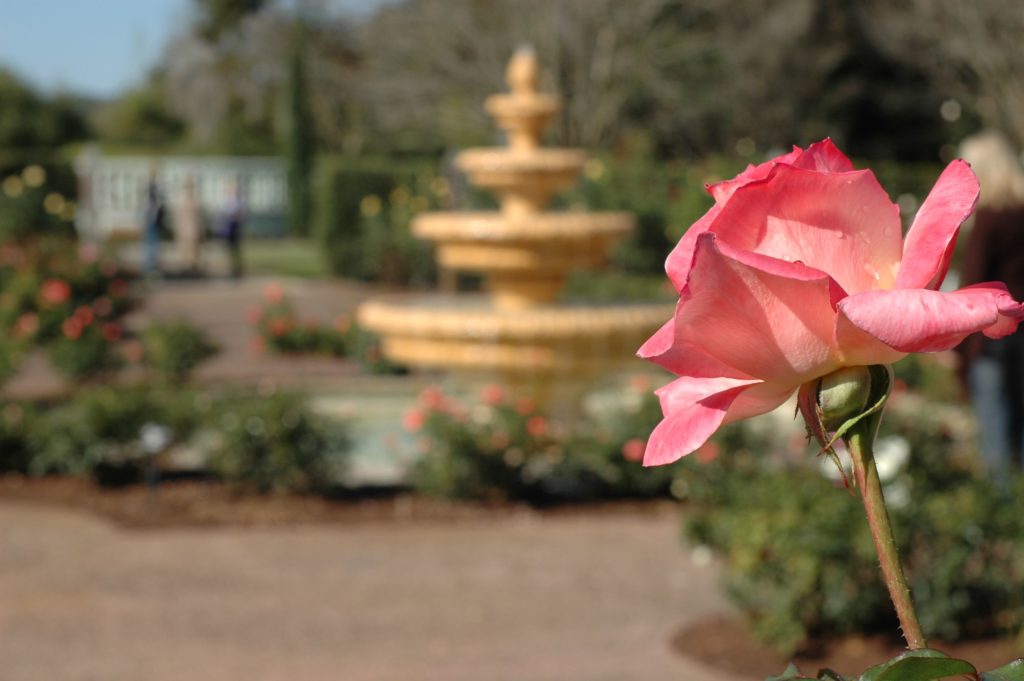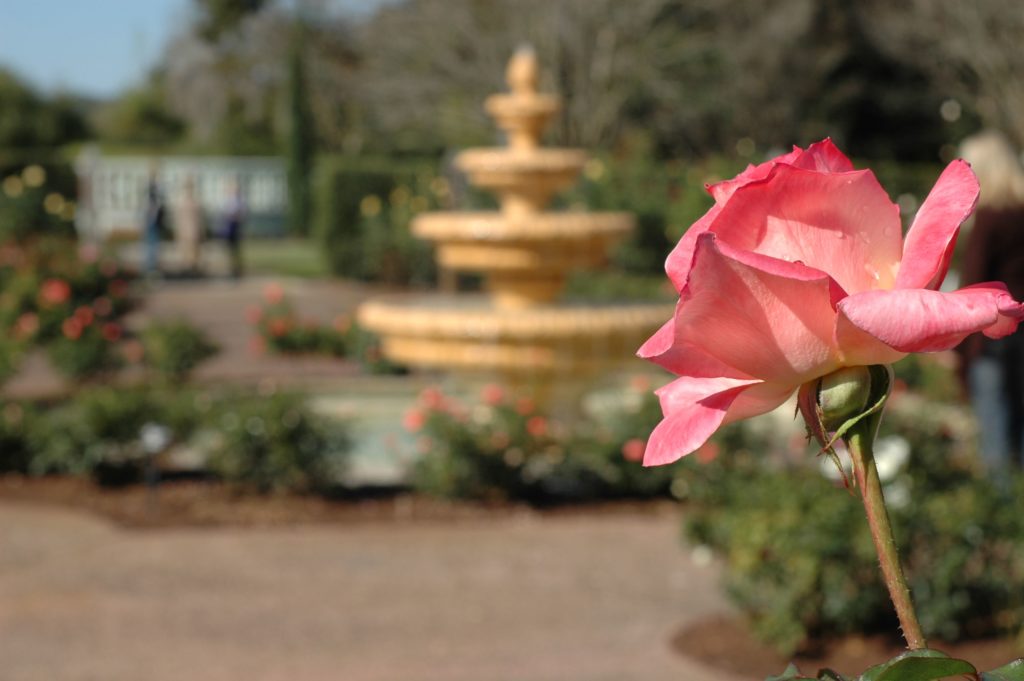 Find gardens and stunning lake views in one location at this Winter Park gem. Located lakefront on Lake Maitland, park of the Winter Park Chain of Lakes, Kraft Azalea Garden is just over 5 acres of bliss. Hailed as Winter Park's "secret garden," the green space includes benches, a boat dock, and the photo-worthy Exedra monument.
Mead Botanical Garden is one of Winter Park's most spacious public (and free) garden areas. The 40-plus acre park contains a butterfly garden, boardwalk, hiking trails, pond, and more. Pack a picnic to enjoy in the designated picnic pavilion. Or, bring along your bikes to follow the paved trail to the Orlando Urban Trail.
Nowhere in Central Florida is more enchanting than Bok Tower Gardens when the sun begins to set in the late afternoon and the carillon bells chime from the 205-foot tall Singing Tower. Experience it for yourself for free on May 11, when the gardens will offer free admission to the public in honor of National Public Gardens Day. (Here's a link to claim your free admission voucher.) The gardens were founded and donated to the public by Edward W. Bok. An immigrant from the Netherlands, he constructed the gardens as a symbol of thanks for all of the opportunities given to him throughout his life in America.
More free admission days: Free admission for moms on May 13, free admission for dads on June 17, free admission for Smithsonian Magazine Museum Day September 22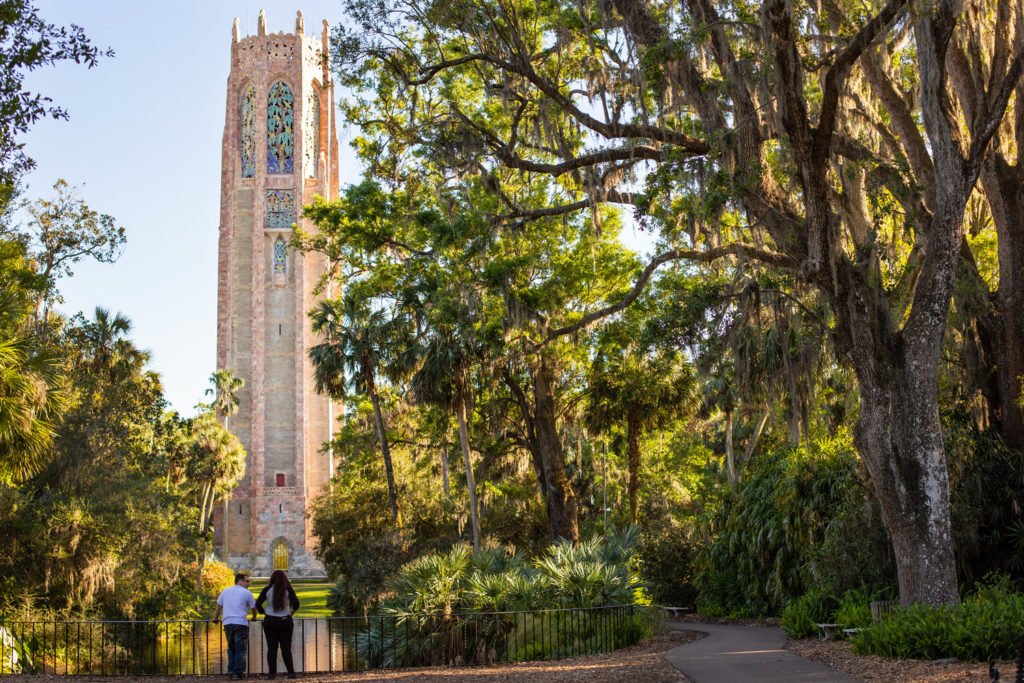 Our bite-sized version of Central Park may not be of NYC-proportion, but the small rose garden is a sight to behold when in bloom. This colorful garden is located on the southern end of the park, dangerously close to Peterbrooke Chocolatier. The rose garden features circular walkways, a peacock fountain, and a pergola with plenty of bench seating throughout. You can even rent out the space for intimate wedding ceremonies.
Fourteen themed garden and natural areas comprise this nature oasis including a butterfly garden, shaded tropical walk, and succulent garden. Couples will love the Wedding Gardens decked out with white flowers plus a jazz garden, rose garden, topiary garden and cottage garden. There are also several art installations throughout the grounds. Check the website before your visit to see what's in bloom.
Strolling around Lake Mirror in downtown Lakeland will eventually plant you at the gates of Hollis Garden, a stunning and well-kept formal garden exploding with color. In fact, there are over 10,000 flowers and plants within the 1.2-acre space. Pair your romantic garden stroll with a stop by The Poor Porker/801 E. Main, or morning coffee from Black & Brew and baked goods from Born & Bread Bakehouse (Saturdays only). Closed Mondays.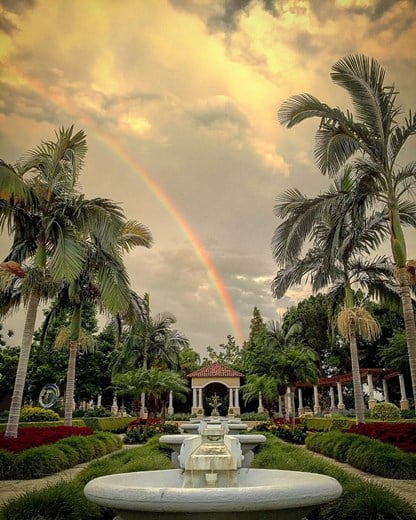 Memberships with Reciprocal Admission Benefits
Do you have an annual membership for Leu Gardens or Bok Tower Gardens? Both of these Central Florida gardens are part of the American Horticultural Society, which means you get free (or discounted) admission to other gardens in Florida and around the United States.
In Central Florida, your membership perks include free admission to the following gardens:
For a full list of participating gardens in Florida, visit the American Horticultural Society website.
$10 OR LESS
An homage to Czech sculptor Albin Polasek, the museum features a 3-acre outdoor sculpture garden in addition to the historic home housing Polasek's works. Picnics are allowed, so pack a basket for a budget-friendly date.
Admission: $10/person
Peak butterfly season began in April and continues through September, making now the perfect time to visit Lukas Nursery in Oviedo. Feed butterflies while exploring the butterfly and bird conservatory.
Admission: $6/person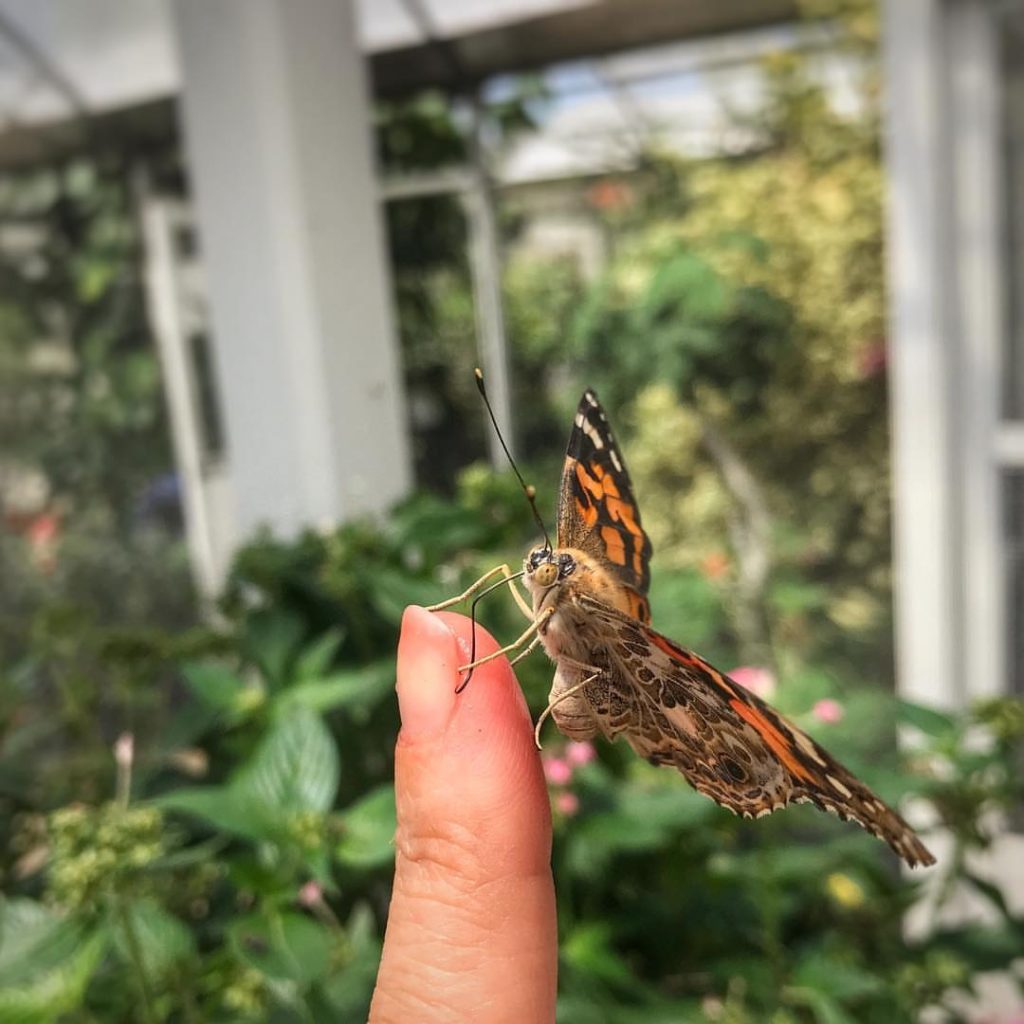 Explore 80-acres of natural beauty and native plant species as you wander through a bamboo trail and past water lilies in this tranquil Vero Beach garden. There's currently an art exhibition featuring 24 sculptures from African artists. Bonus: admission is only $1 May 3-6, 2018.
Admission: $10/person May through October
Pair an east coast beach getaway with a visit to this lush park complete with formal gardens, live oaks and magnolia trees, river marshes, and natural beach.
Admission: $5/vehicle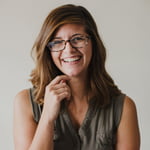 About the Author/Photographer:
Stephanie Patterson is the managing editor of Orlando Date Night Guide. She's a talented professional food and travel photographer and writer with a passion for creativity, the beach and great eats. When she's not taking photos or writing, you can find her exploring the state for her Florida travel blog, Travel Taste Click. Find her online at www.spattersonphotography.com and www.traveltasteclick.com.