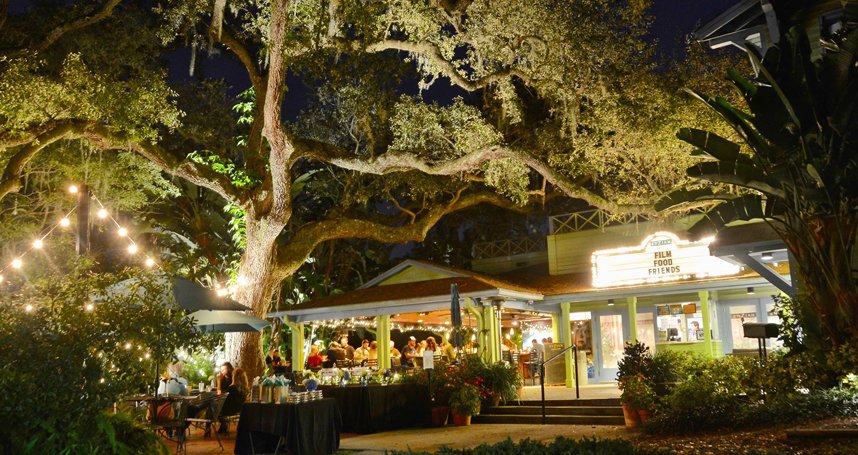 Enzian Theater is no secret, but the impressive line up of special programming and date night options may come as a surprise. From the 7-hour long daily lunchtime happy hour to monthly music documentary screenings and free outdoor flicks, here are a few of our favorite ways to do date night at Enzian Theater.
1. Cult Classics on 35mm
One of Enzian Theater's most popular recurring programs, Cult Classics, gives popular films another go at the big screen for one night only. Favorites like Fear and Loathing in Las Vegas, Austin Powers: The Spy Who Shagged Me, and Across the Universe are just a few classics that will be screened on 35mm film at Enzian Theater this year. Cult Classics are screened twice a month on Tuesday evenings at 9:30pm. Tickets are $8 each.
Upcoming date night picks:
Fear and Loathing in Las Vegas (20th anniversary) – May 29
Romy and Michele's High School Reunion – June 12
Austin Powers: The Spy Who Shagged Me – July 31
Across the Universe – August 28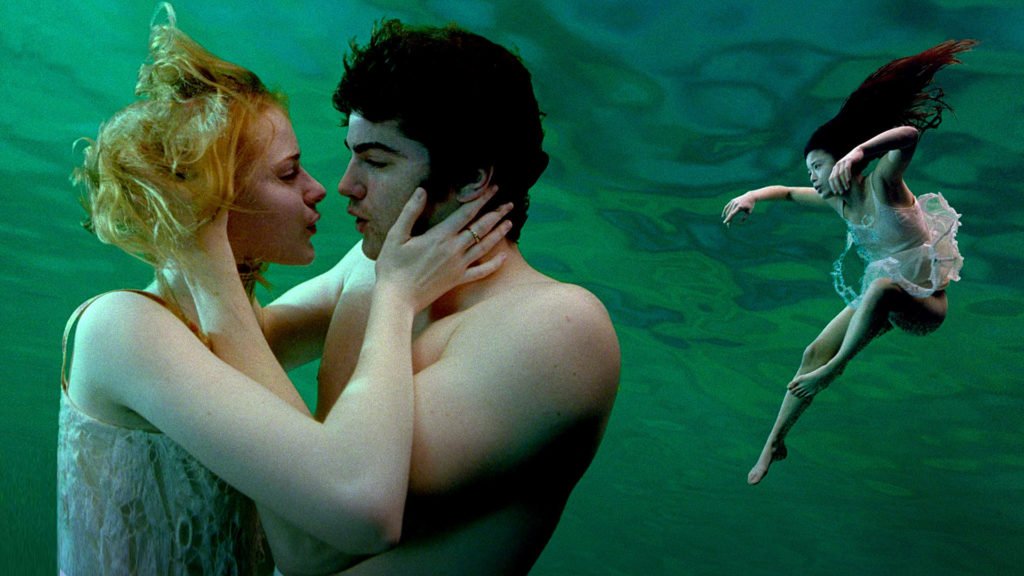 2. Music Mondays
Music lovers won't want to miss Enzian's monthly music documentary screenings. Held in partnership with Park Ave CDs and WPRK 91.5, Music Mondays is one of Enzian's newest programs. Past documentaries include Don't Break Down: A Film About Jawbreaker and CHAVELA.
Upcoming date night picks:
3. Happy Hour at Eden Bar
Enzian's stylish and vintage theater is the main draw for date night, but the on-site bar and restaurant, Eden Bar, is worthy of a night out on its own. And the patio is one of Orlando's best, with romantic twinkling lights and towering oak trees. For a budget-friendly date, happy hour takes place everyday from 11am-6pm and includes a selection of signature cocktails, beer, wine, and appetizers priced under $7 each.
If you're in the mood for drinks only, plan your visit around the daily drink specials. Highlights include $6 Espolon margaritas on Wednesdays and $5 mimosas on Sundays.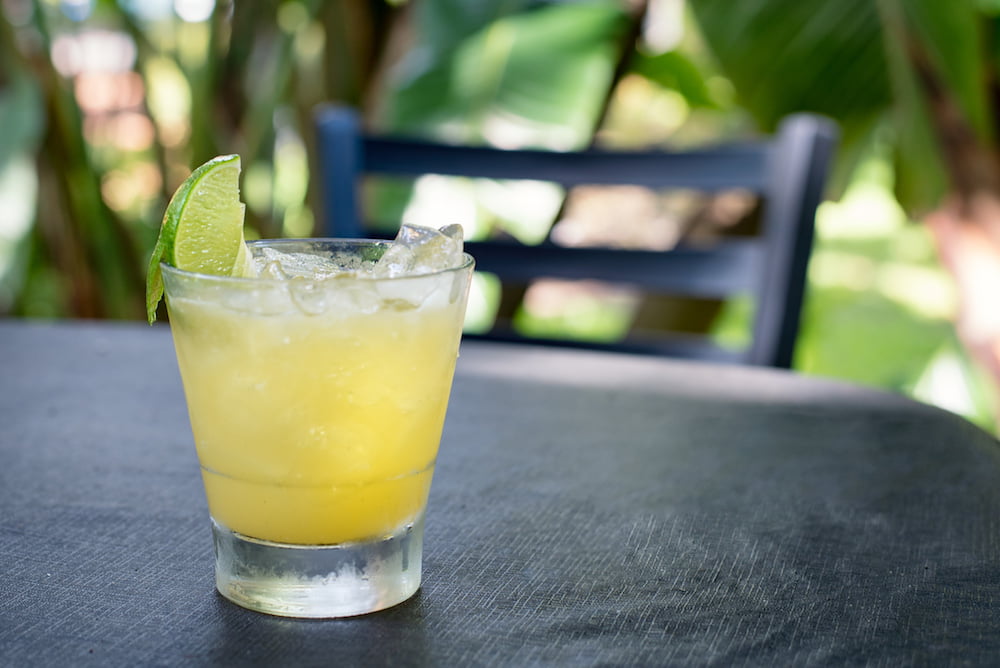 4. Dinner and a Movie
When it comes to having dinner at Enzian, you've got two options: dine at the on-site Eden Bar before or after the movie, or enjoy dinner while watching the movie. If you decide on the latter, know that the in-theater dining menu is a pared down version of the Eden Bar menu.
I recommend arriving early for dinner before the show so you can take your pick from the full menu.
Depending on what's screening at the theater, Eden Bar occasionally concocts a corresponding dinner special. During a recent visit, the special was Mom's Spaghetti, crafted to coincide with the Cult Classics screening of 8 Mile.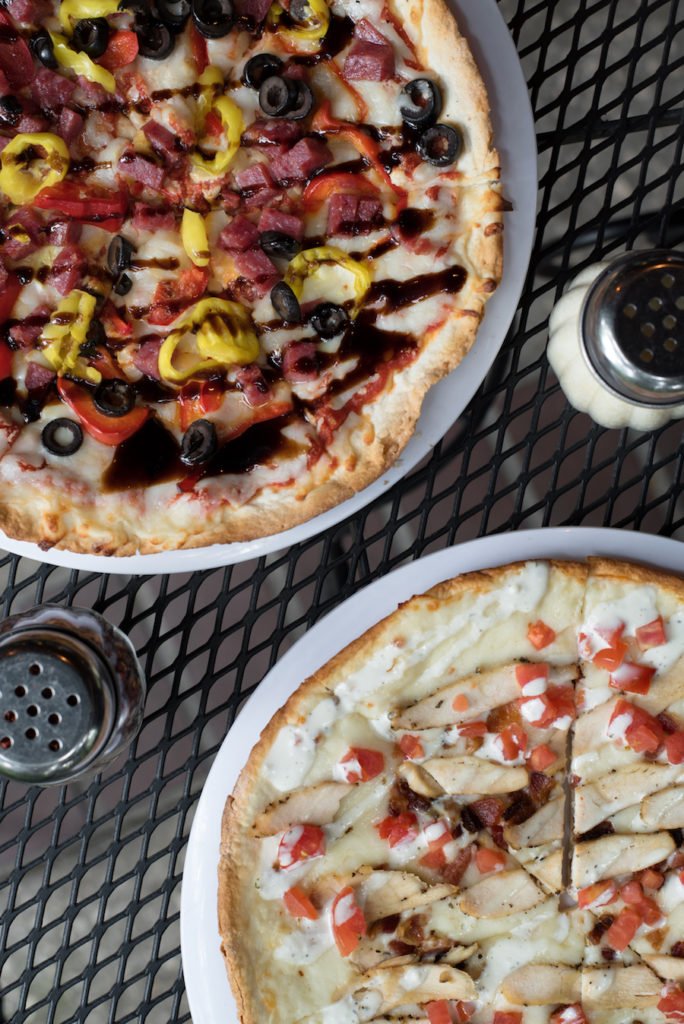 5. Date Night with Your Kids
Enzian screens family-friendly films once a month on Sundays providing the perfect opportunity for a date night with the kids in tow. Tickets are $8 per adult and FREE for kids 12 and under. There's also a special kid's menu available. While the films are geared towards kids, the rest of the selections for the year are movies adults will definitely enjoy.
Upcoming date night picks:
E.T. the Extra-Terrestrial – June 24
The Princess Bride – August 26
The Wizard of Oz – December 16
6. Free Outdoor Movies
When the beloved Wednesday Night Pitcher Shows sadly ceased, Enzian was able to keep its free outdoor movie series alive at a new location. Now held in Central Park in Winter Park, Popcorn Flicks in the Park is a FREE outdoor movie series held on the second Thursday of each month. These films are family-friendly, so feel free to bring along the kiddos. Outside food is permitted if you want to pack a picnic, although you could also grab something delicious to go from a nearby Park Avenue restaurant.
Upcoming date night picks:
Enchanted – June 14
Indiana Jones and the Temple of Doom – July 12
Finding Nemo – August 9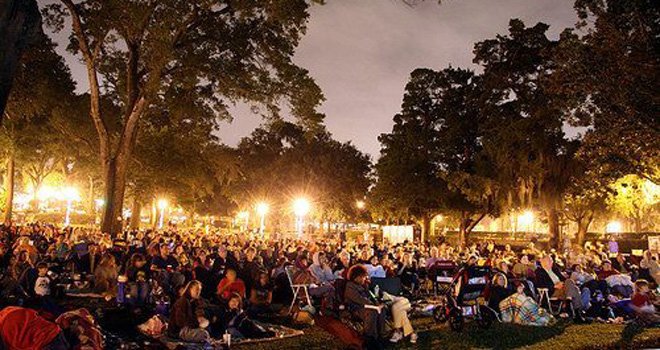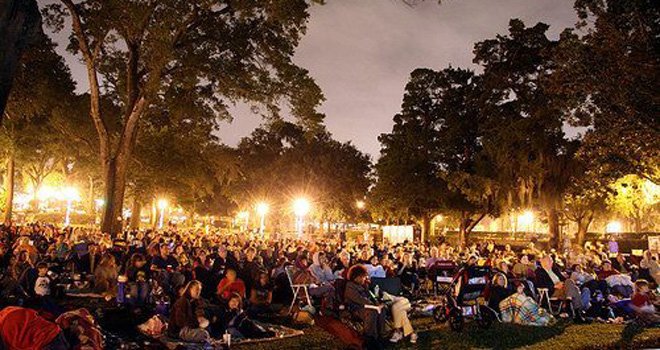 7. Saturday Matinee
Kick off the weekend early with a lunchtime screening of a classic film on the second Saturday of each month. Each month, the team at Enzian brings a legendary film back to the big screen as part of the Saturday Matinee Classics program. All films begin at noon so you can take advantage of the awesome lunchtime happy hour pricing mentioned above. Tickets are $8.
Upcoming date night picks:
Day for Night – July 14
It's a Wonderful Life – December 8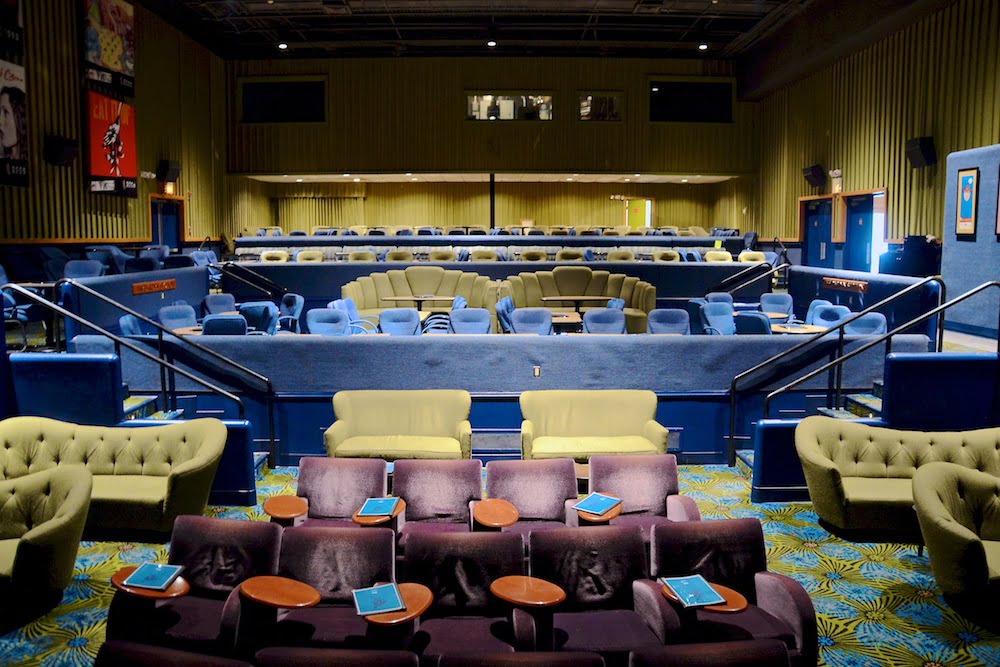 8. Film Festivals
Held every year in April, the Florida Film Festival (FFF) is one of Enzian's most popular events. The festival draws in celebrity guests each year along with passionate moviegoers eager to see the best in film for the year. Enjoy 100+ films, fabulous food and drinks, celebrity Q&As, parties, and more throughout the 10-day festival.
On a monthly basis, Enzian Theater hosts FilmSlam, a monthly program highlighting indie films from local filmmakers where the audience votes for the winner.
Apart from the FFF and FilmSlam, you can attend more festivals throughout the year including:
9. Annual Parties and Happenings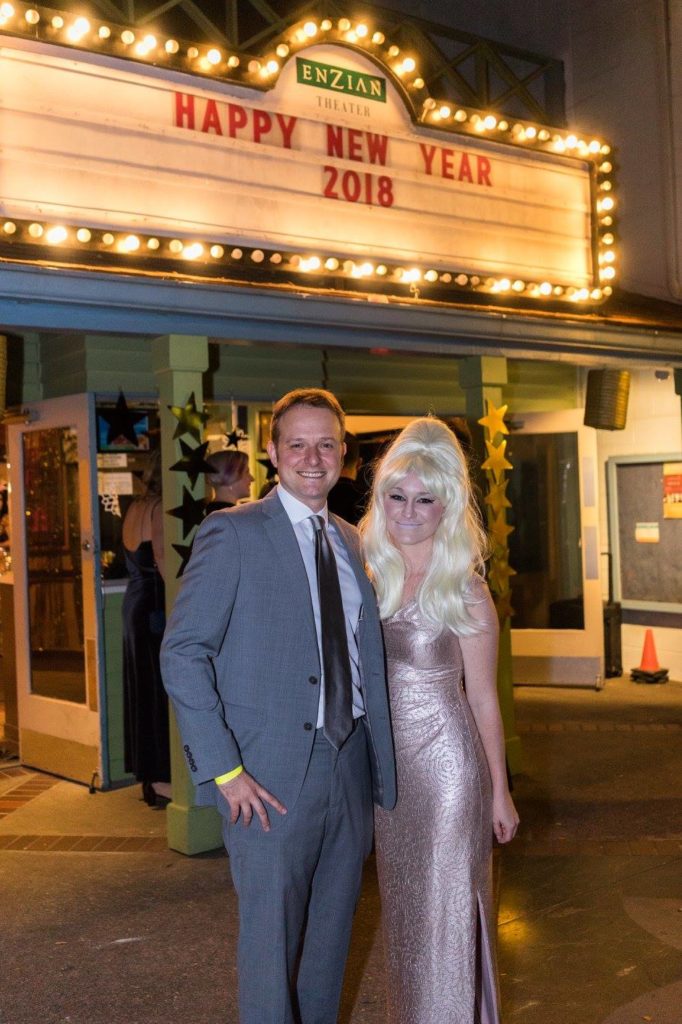 Besides screening some of the best independent films and classics, Enzian is also known for their lavish annual parties and special occasion brunches.
Date night best bets include the annual Valentine's Dinner pairing a scrumptious buffet, live music, and a romantic film; the swanky New Year's Eve Party; and the cocktail-focused Elixir Mixer.
Know Before You Go
Eden Bar is open Sunday – Thursday from 11am-11pm and Friday – Saturday from 11am-1am. Because Eden Bar is an outdoor venue, hours are subject to change based on weather. Food is available beginning at 11am, but stops at 10pm Sunday – Thursday and 11pm Friday – Saturday.
Regular admission is $11, although ticket prices vary depending on the program.
Reservations for Eden Bar are available with the exception of Fridays and Saturdays from 5:30-8pm.
Check out our list of tips for a perfect Enzian date night for information on the best seats, when to arrive, and more.
Enzian Theater & Eden Bar
1300 South Orlando Avenue
Maitland, FL 32751
407-629-0054
https://enzian.org
All images credit of Enzian Theater unless otherwise noted.