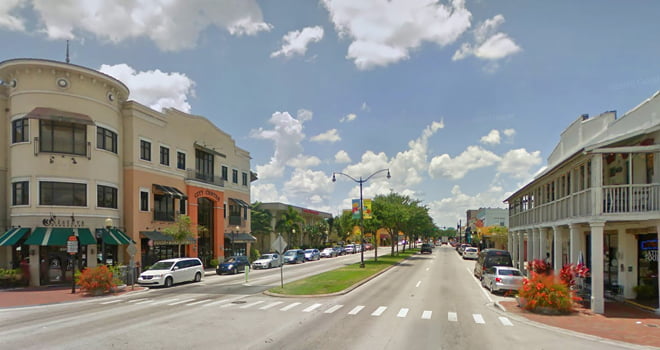 Kissimmee and St. Cloud have quintessential, all-American downtowns and to some city folk, that might not scream date night. But after some exploring, what I initially thought might be a short and sweet list of date night ideas has turned into a rather long list. If you're ready to leave the hustle and bustle of the city behind, you will be pleasantly surprised by what you find tucked away in these small towns.
In honor of SunRail's new Kissimmee Station, here are a few itineraries for a memorable date night in Kissimmee or St. Cloud.
Go on a Daytime Date in St. Cloud
While downtown St. Cloud and Kissimmee are perfect date night spots, there are also some places you can go for a day date!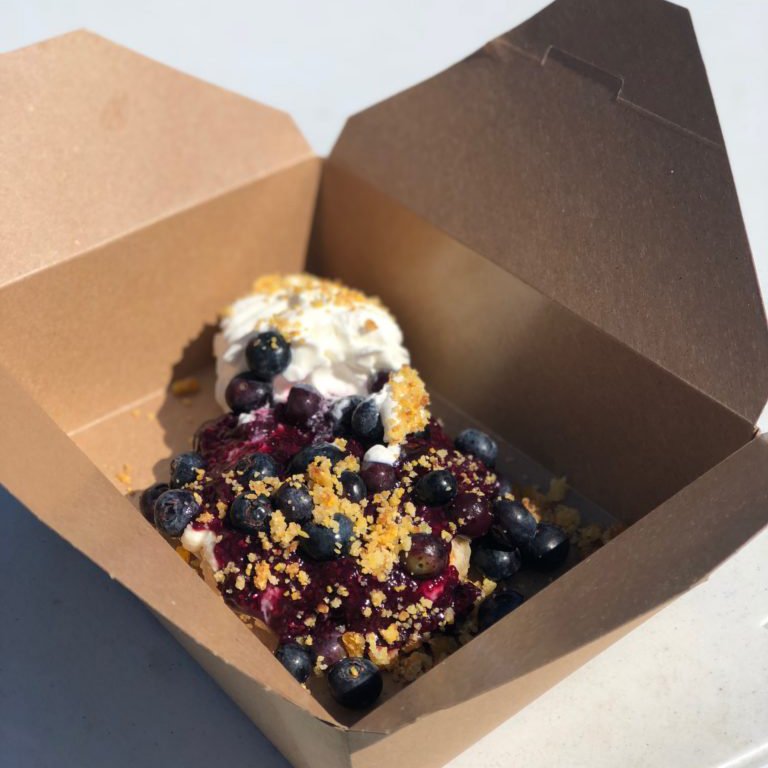 Here are a few recommendations:
Osceola County Farm Market – This market might be smaller than most, but it still offers plenty of local food, produce, and vendors. One of our readers shared that the main reason to go is the Waffle Foundry. They make sweet and savory waffle creations. Try their creative spin on the blueberry waffle with local honey and goat cheese or the Field and Fowl Wafflewich with horseradish cream, farm greens, house roast beef, glazed onion, duck egg, and house dill. (I'm drooling over here.)
Vanessa's Coffee Shop – I have to admit I've been stalking their Instagram account for quite a while. This cute coffee shop is the new, trendy place St. Cloud needs.
Sweet Spot Snoballs – Choose a snoball flavor and then stuff it with ice cream or cheesecake!
Enjoy Some Local Favorites
If you want to #livelikealocal, try out one of these classic "mom and pop" spots!
St. Cloud: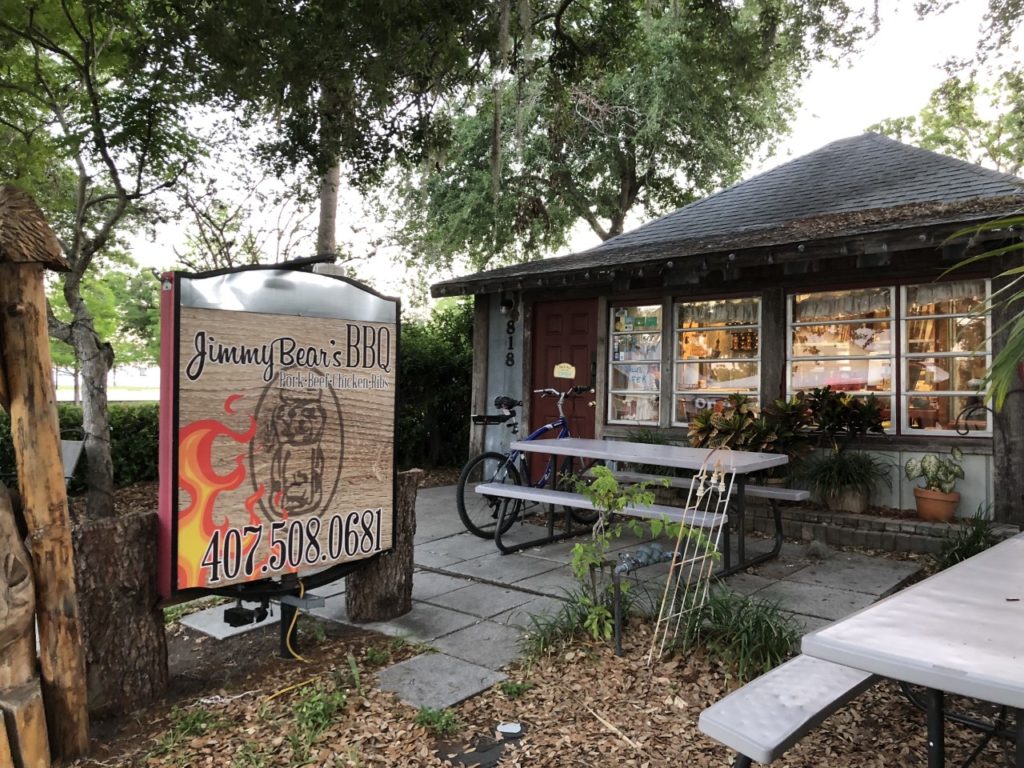 Kissimmee:
3 Sisters Speakeasy – This restaurant is named after three sisters that operated a real speakeasy in Kissimmee during the Prohibition era. Sushi is quite popular here, as it is the only place where you can get sushi in the downtown area. The restaurant also has a spacious outdoor patio.
Big John's Rockin' BBQ – Yet another hometown BBQ spot that is popular with the locals. If you plan to visit, keep in mind that they close early around 7pm.
Main Street Pizza – This casual, order-at-the-counter pizza joint is new to the Kissimmee Main Street neighborhood. However, it has great deals and a special menu item called pepperoni buns. These are a twist on the cinnamon bun, where extra pizza dough is stuffed with pepperoni and mozzarella before being rolled up and baked and served with marinara sauce.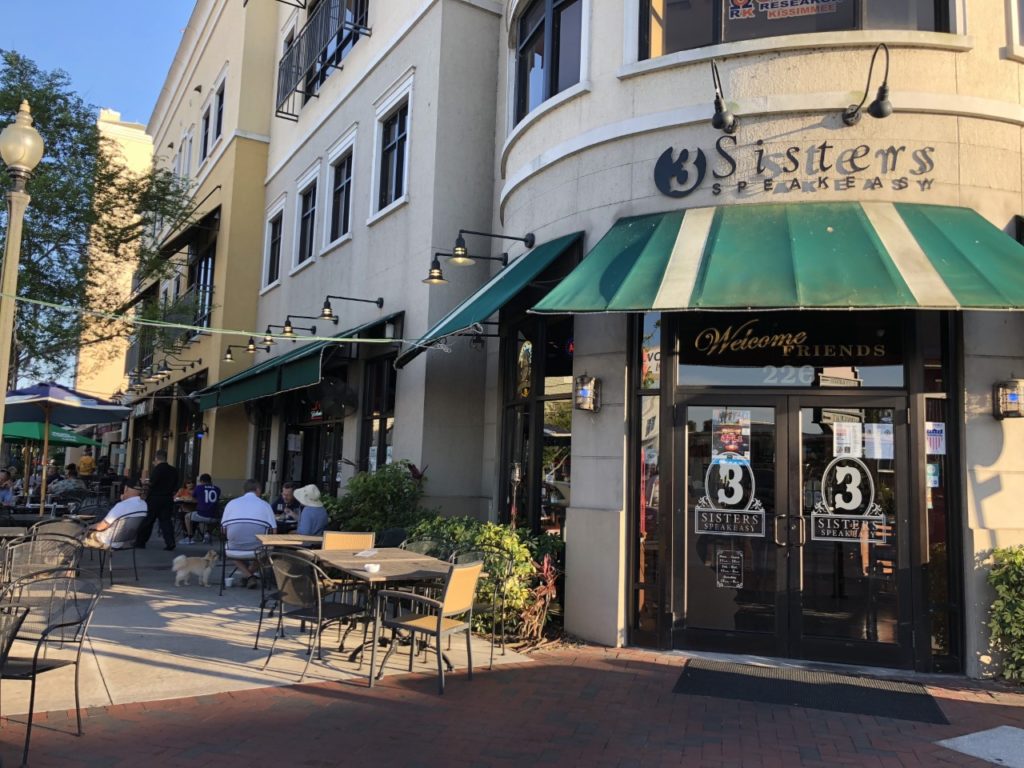 Take a Lakefront Walk
Downtown Kissimmee borders Lake Tohopekaliga (try pronouncing that one! locals often call it Lake Toho for short) and St. Cloud borders East Lake Tohopekaliga. Both offer nicely paved walking paths where you can take an early evening stroll as the sun sets. Add a lakefront walk to any of the other date itineraries, or pack a picnic and enjoy watching the boats go in and out of the marinas.
Crabby Bill's is located at the St. Cloud marina and provides a truly breathtaking sunset view overlooking the marina. Once you are done eating, take a night walk out to Dan Tarrell Memorial Point to up the romance a bit more.
Alternatively, explore Kissimmee Lakefront Park for sunset views and a walk (or bike ride) along the paved pathways.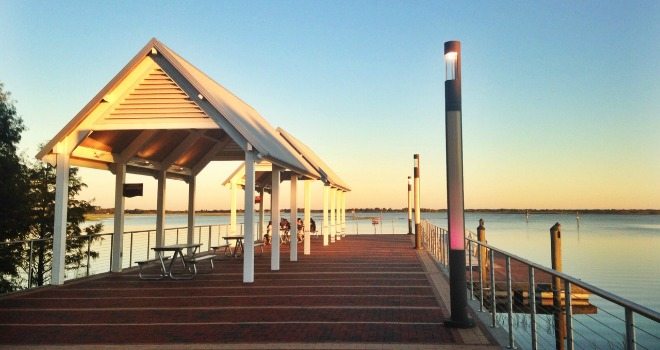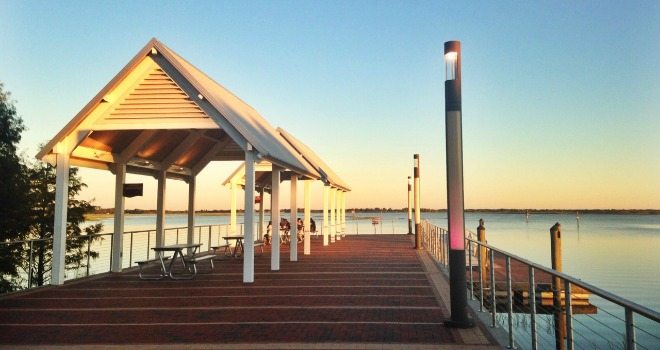 Embark on a Progressive Dinner and Bar Crawl
Easily walkable downtowns can only lead to one thing: a progressive dinner and bar crawl. Both Kissimmee and St. Cloud have wonderful restaurants with bar options. Here are our recommendations, but feel free to do your own exploring and/or mix it up!
In St. Cloud:
Begin at Brews N' Blues for dinner, drinks, and live music (every Thursday – Saturday). I highly recommend the Beer Cheese N' Pretzel, because the pretzel is humongous, and the cheese is the perfect kind of creamy. You won't have to leave for dessert, just order the the highly popular Because We Can, bacon dipped in chocolate with a caramel drizzle. The price is three slices for $5 or one slice for $2. Another dinner, drinks, and music option is the Stone Creek Tavern located right across the street. One thing we noticed about this quaint downtown is that many of the places value the work of our military, police officers, firefighters, and teachers, often offering discounts for each.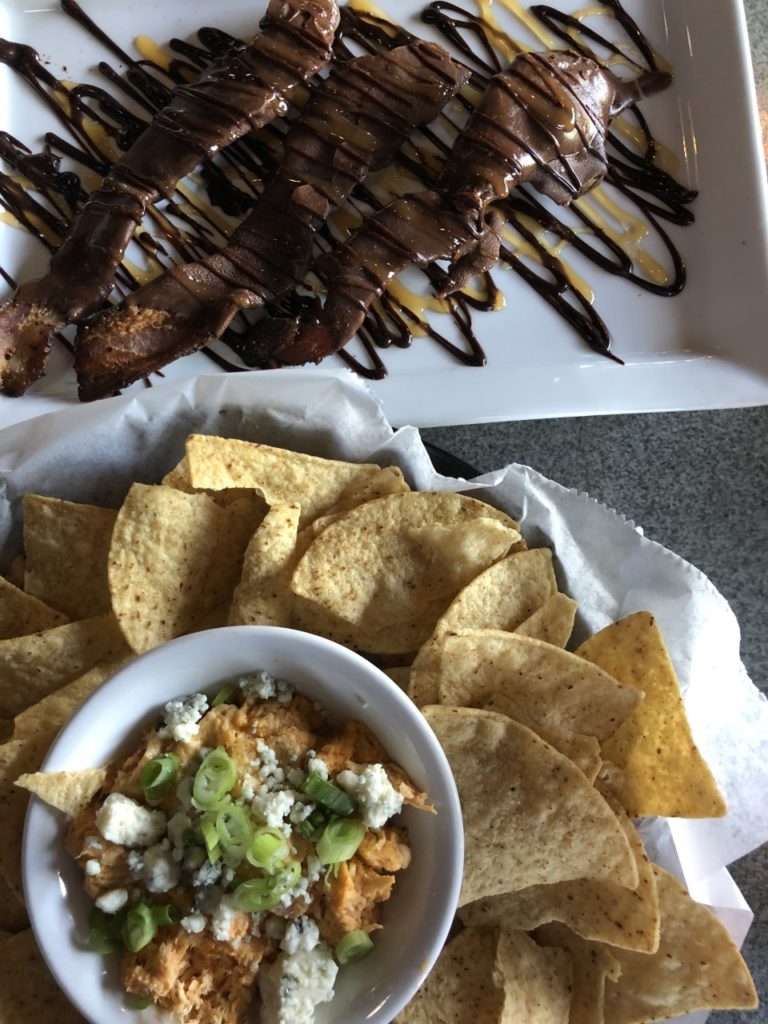 In Kissimmee:
Start at Breeze Whiskey Bar for pre-dinner drinks and games. When ready, cross over Main Street and head to the right until you hit Broadway Pizza Bar, a pizza joint with a casual, vintage ambiance and a cozy feel. I suggest sharing some garlic knots and one of their specialty New York-style pizzas. Finally, wander down to Abracadabra Ice Cream Factory where your custom made ice cream creation is frozen with liquid nitrogen right in front of you!
Get Active
The Florida Firefrogs baseball team is around for their second season at the Osceola County Stadium. They are a Class – A Advanced affiliate of the Atlanta Braves, and tickets are only $8-$10. They have several game day events such as Bark in the Park and Taco Tuesday. A few favorites are Free Beer Thursdays (free beer from the first pitch until the opposing team scores). and Brunch and Baseball (complimentary brunch for the ladies–including drinks!–from 10am-12pm).
You can't call yourself a Floridian until you've taken an airboat ride and seen some gators! Boggy Creek Airboat Adventures offers rides for $27.95 for a half hour, $47.95 for an hour, and $62 for a private hour.
The Silver Spurs Rodeo is probably the most popular activity in the area. It has been around since 1941 and occurs several times throughout the year, with the largest being in February coinciding with the Osceola County Fair. The next event is June 1-2, and you can purchase tickets for $15 here.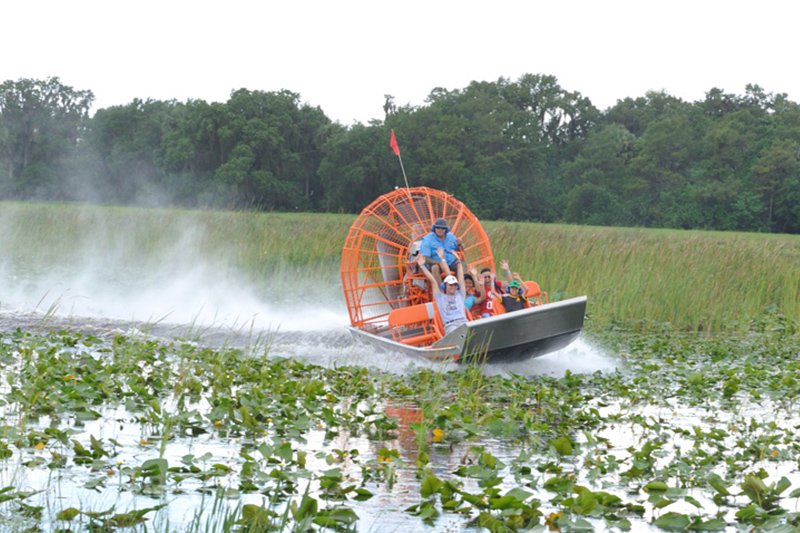 Try Food from a Local Celebrity
Savion's Place is THE local date night spot in downtown Kissimmee and was featured on the Cooking Channel's Emeril's Florida in 2014. Chef Pouchon Savion strives to combine a Caribbean island zest with American cuisine. His signature dishes include jambalaya, tostones bowls, and pork ribeye. PS: I heard the brunch is fabulous and includes our favorite – mimosas!
Wine Down at Vintage Vino
Vintage Vino deserves it's own spot on this list because when I visited it was really hopping on a Wednesday! Plus, the atmosphere and events calendar make you feel like you are somewhere in downtown Orlando rather than downtown Kissimmee. Celebrating its ten year anniversary this summer, this spot has fun weekly events that make it unique. Every Wednesday is Craft Beer Night from 5pm-10pm, which the locals refer to as "beer church." Craft beer is $1 off and often people will bring in a bottle of something new or different for everyone to sample. On Thursdays they have wine flight night from 5pm-10pm. Finally, they occasionally have wine tasting nights. While these tastings are very affordable, they are also very popular. Follow them on Facebook so you do not miss out!
Additional Information
The new SunRail station in Kissimmee (along with 3 other new stations that are part of the Southern expansion) is open as of July 30, 2018. This would make for a great day trip when you have a weekday off!
Look for fun upcoming events on the Kissimmee Main Street and St. Cloud Main Street Facebook pages.
All images by Hannah Green unless otherwise noted
Feature image credit: Kissimmee Main Street