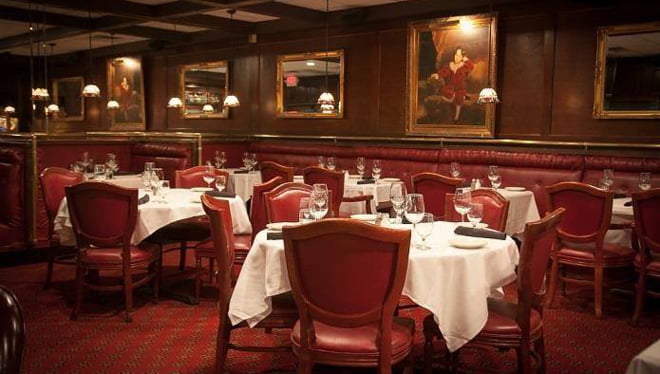 As Christner's Prime Steak and Lobster prepares to celebrate its 25th anniversary in Orlando this June, our minds shifted to curiosity about Orlando's most iconic and longstanding restaurants. We teamed up with local restaurant critic Scott Joseph of Scott Joseph's Orlando Restaurant Guide for the details on the most historic restaurants in Orlando.
Earlier this year, I wrote a review of Cafe Madrid, a Spanish and Cuban restaurant, and made note of its 28-year anniversary, which is no small feat for a restaurant. A week later, Cafe Madrid closed. And I swear it was a positive review.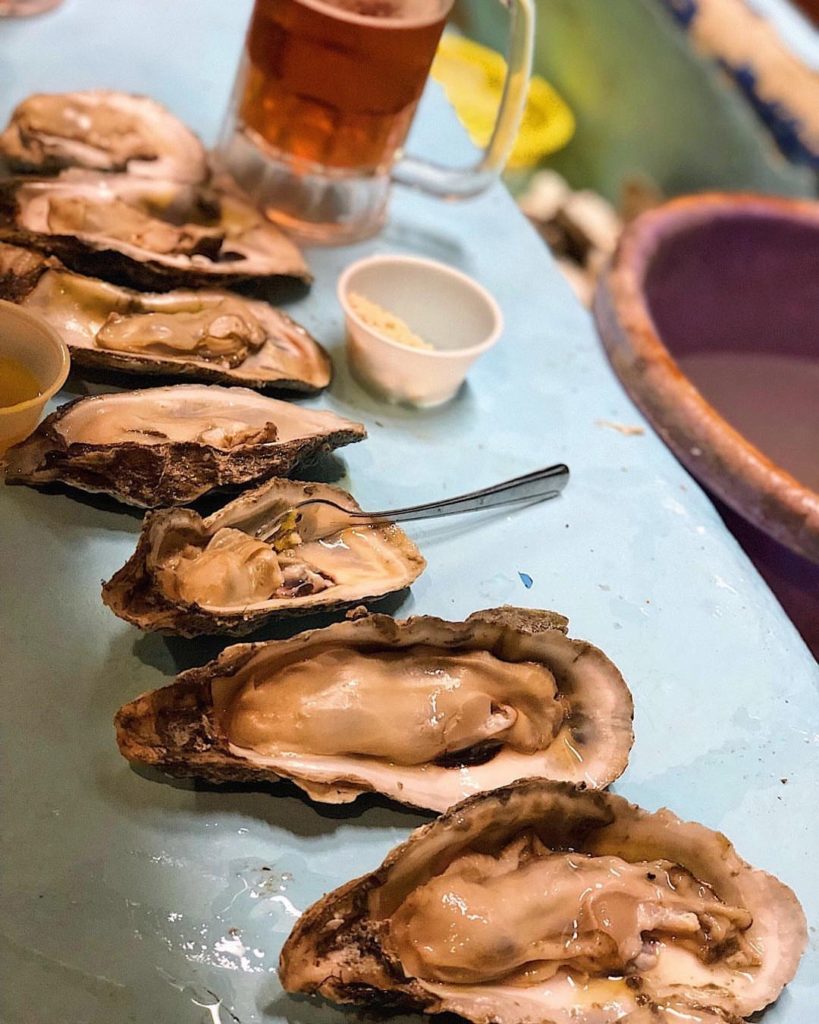 I've always had a thing for historic restaurants, often seeking out the longest continuously operated restaurant in whatever city I'm visiting. (Botin, in Madrid, claims the title of oldest restaurant in the world (1725); I wrote a review of it in 2001.)
My fascination prompted me to write an article for the Orlando Sentinel in 2005 attempting to discover the longest-running restaurant in Central Florida.
Of the six restaurants that I named in that article, only two are still around, including La Cantina, the steakhouse on East Colonial Drive in Orlando, which opened in 1947. (The ownership has changed over the years, but it has always been a "La Cantina.")
The other survivor is Lee & Rick's Oyster Bar, everyone's favorite dive, established in 1950 with the winning concept of oysters and cold beer.
That got me thinking of other restaurants that have toughed it out and beaten the odds in this difficult industry that serves a very fickle public. Following are some of the restaurants I consider to be Central Florida's most historic.
Beefy King
Beefy King, the only surviving link from a former sandwich chain, celebrates its 50th anniversary this year. The sandwiches are inarguably very good, but it's the friendly folks who run the place that have kept it going so long.
Le Coq au Vin
Louis and Magdalena Perrotte opened Le Coq au Vin, a country French restaurant, in 1976. Today it is operated in partnership with chef Reimund Pitz and his wife, Sandy. The little A-frame on South Orange Avenue (the structure was once the model home for a builder) is still the best place in town to get the signature dish of chicken in wine.
Enzo's on the Lake
Enzo Perlini opened Enzo's on the Lake in 1980 in an old house. It still packs in locals, and I know of one well-known celebrity who regularly drives from his Isleworth home to dine at the Longwood restaurant. Jo Anne, Perlini's ex wife, still runs the restaurant, and the food is still first rate.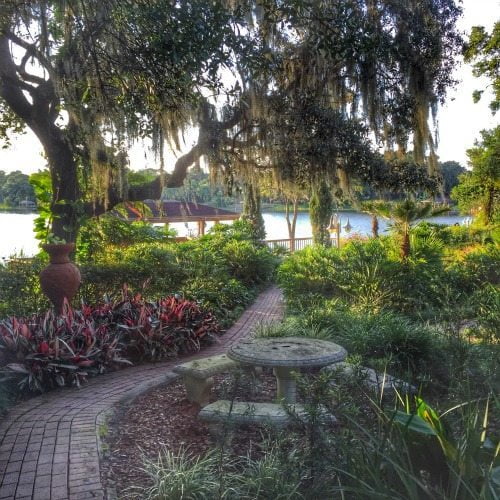 Victoria & Albert's
Victoria & Albert's has been in operation for 30 years, almost all of them with the same executive chef, Scott Hunnel. And for about half of them, Vickie & Al's has been top rated among the country's most respected guides. It's one of the finest dining experiences you'll ever have.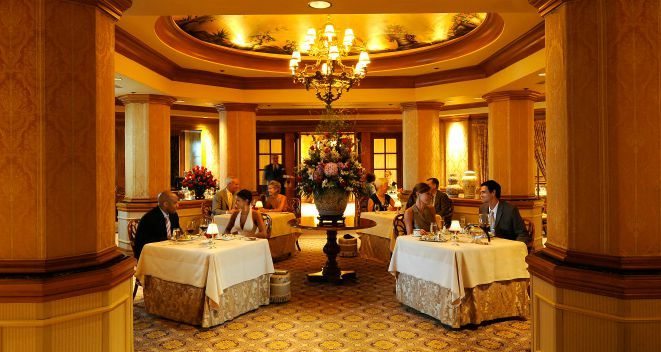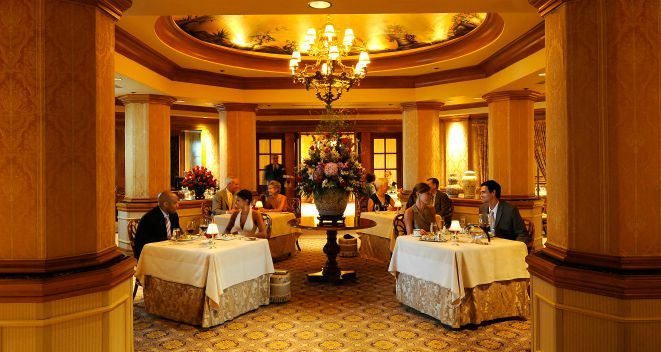 Chatham's Place
Over the years, Chatham's Place has kept the same name despite changes in ownership and location. The original location was located in Windermere when Louis Chatham and his brother Randolph first opened the restaurant. In 1989, they moved it to its current spot in an office building across from the Marketplace at Dr. Phillips.
Christner's Prime Steak & Lobster – 25th Anniversary
There must be something about beef that keeps a restaurant going, as Christner's is observing its silver anniversary this year. The restaurant has been under the same ownership for the entire quarter century, but not the same name. Nearly 25 years ago, Russ Christner convinced his friend Dale Wamstad to let him open an Orlando version of Wamstad's well-known Dallas steakhouse, and so the world's second Del Frisco's came to Lee Road. When Christner died in 2005, his wife, Carole, son and daughter-in-law continued to operate the restaurant. When the twenty-year agreement between Christner and Wamstad ended in 2013, so did the Del Frisco's name. Luckily, Christner's survivors have kept up the same great quality of steaks and seafood throughout the years.
The restaurant will be celebrating with a special anniversary dinner on June 14, 2018 with 100% of proceeds benefiting Aspire Health Partners.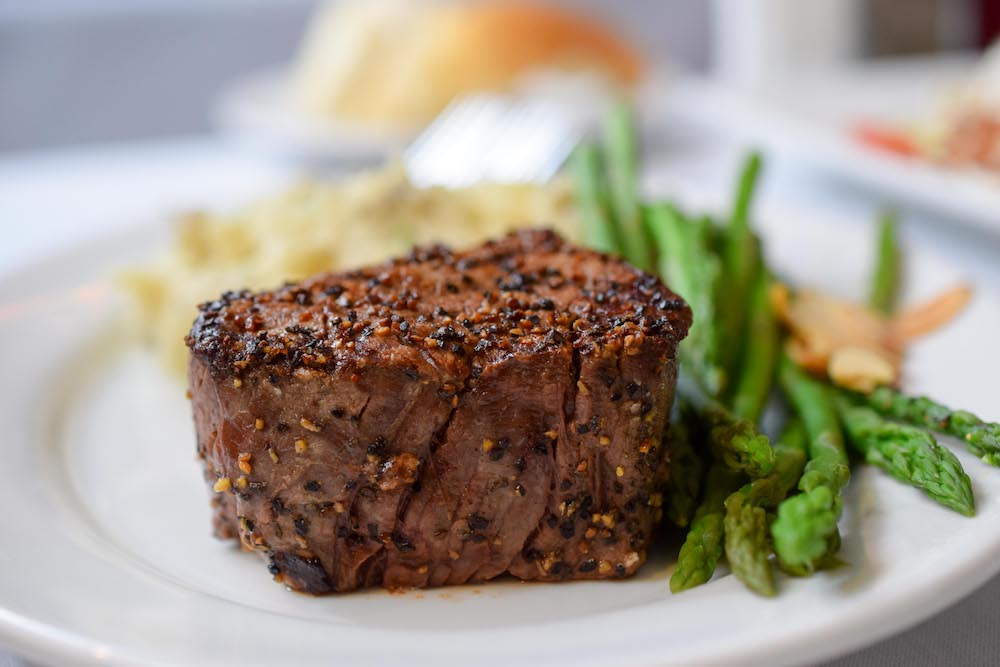 More historic eateries in Central Florida:
I don't know if any of these restaurants will reach the historic heights of a Botin, but I like it when good restaurants endure. Having longtime restaurants lends credence to Central Florida's claim as a dining destination.
Feature image credit: Christner's Prime Steak & Lobster