A wine lover's guide to the best places to sip a glass of vino north of Orlando
Orlando isn't the only place seeing a revitalization in dining and drinking options. Downtown Sanford, Lake Mary and DeLand are quickly becoming entertainment destinations of their own. In addition to local breweries and watering holes, there are plenty of options for wine lovers, too! From restaurants to wine bars, bottle shops and beyond, you're sure to discover something new in this guide for foodies and wine enthusiasts.
Sanford
Bitters & Brass
410 Sanford Ave.
Bitters & Brass is a cocktail bar, so you won't find an extensive wine list here. There is a nice selection of nine options, but I highly recommend that you try your wine in cocktail form instead! On the menu, you'll find the intriguing Death In The Afternoon – a concoction of absinthe, lemon, sugar and sparkling wine. Also try the Naked In Garden Hills – a cucumber, lemon and lime-infused mixture of dry sherry and simple syrup. Go classic and ask for a champagne cocktail, or ask the bartender to create a special wine cocktail. Feeling bold? Go for something with Cognac – it's made with grapes, too!
The Imperial at Washburn Imports
116 E. 1st St.
Depending on when you visit, Downtown Sanford can get really busy. If you're looking for a low-key, yet still memorable night (or day!) out, head to The Imperial nestled inside Washburn Imports. This eclectic bar is known for its cocktails and whiskey selection, but pull up a resale chair and take a look at the wine menu. You'll find a unique offering of reds and whites by the glass, along with some higher-end wines by the bottle and even large formats like Scarecrow and Silver Oak. Need suggestions? Try a glass of Late Harvest Torrontes, or grab a bottle of Gruet Brut from New Mexico.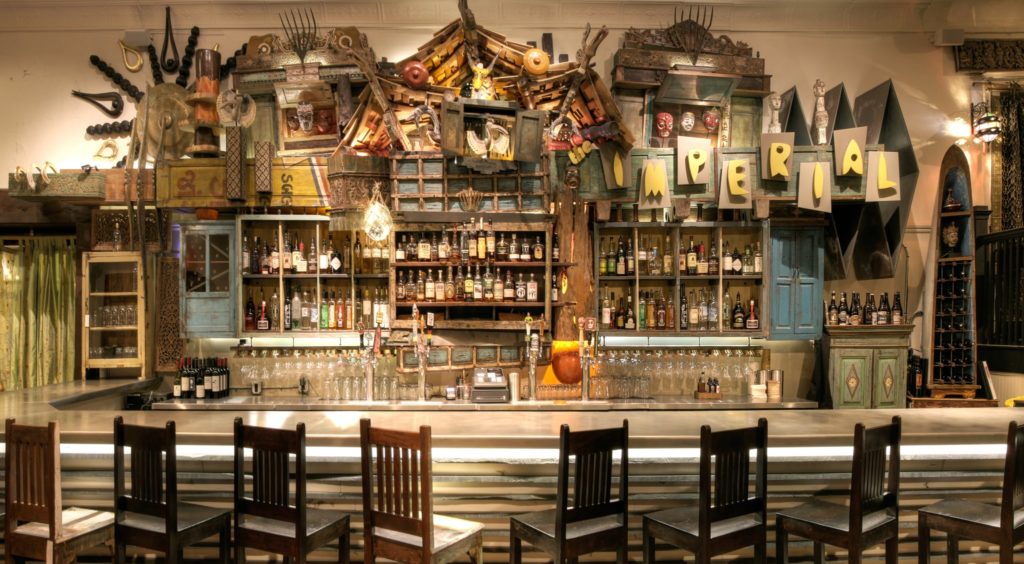 Luisa's Cellar – Coming Soon
206 Sanford Ave.
Locals have been eagerly awaiting the opening of Luisa's Cellar, a wine, craft beer, tapas and dessert bar. Expect a slightly more upscale vibe at this spot than the usual Sanford haunts.
Lake Mary
Cork & Olive
1061 S. Sun Dr. #1009
This wine shop doubles as a full bar/lounge and event space. Cork & Olive is unique in that it offers wines from the barrel, instead of the bottle. This provides a slightly different tasting experience, while simultaneously reducing the impact on the environment. You can pair your glass of wine with chocolate, fruit, cheese and antipasto platters. Events are held weekly and monthly, including Thursday Ladies' Night, Salsa Fridays, and a monthly comedy special.
The Vineyard Wine Company
11140 Townpark Ave.
Make your way past the crowded chain restaurants in Colonial Townpark and head into The Vineyard Wine Company, a restaurant and wine bar that is truly an experience. Consistently recognized by Orlando Sentinel and Wine Spectator Magazine, you won't be disappointed by the selection of globally-inspired dishes, signature mixed drinks, beers and, of course, the expansive wine lists.
The first wine list is wines by the glass and bottle, which are the affordable selections that are most likely to be behind the bar. The second, and perhaps the most impressive, is the cellar list. This list contains all the gems that are tucked away in the 1,500-bottle temperature controlled wine cellar hidden behind the bar. Think Champagne royalty such as Louis Roederer Cristal, Billecart-Salmon and Perrier-Jouet; sophisticated whites like d'Yquem Sauternes and Far Niente Chardonnay; and impressive reds such as Ridge Monte Bello, Sassicaia Super Tuscan and the "please-inquire-for-price" Screaming Eagle Cabernet Sauvignon.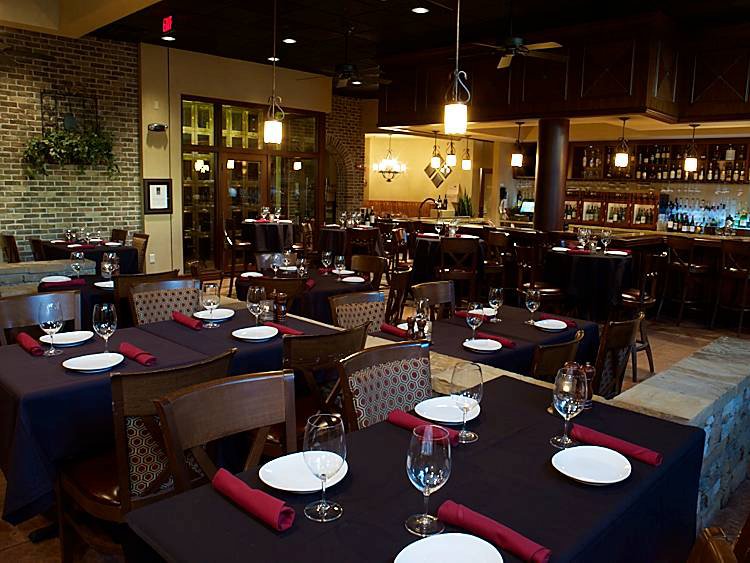 DeLand
Cress Restaurant
103 W. Indiana Ave.
Hari and Jenneffer Pulapaka are the stars of the show at the critically-acclaimed Cress Restaurant. Chef Hari is a James Beard Award semi-finalist, cookbook author, founder of the Greater Orlando Food Leaders Alliance (GOFLA), member of the Chef Action Network (CAN), and a college professor. Jenneffer is the restaurant's General Manager and Wine Director, while simultaneously practicing podiatry. She is also the founder of Women Inspiring Change & Community Development (WICCD) and the by Women Marketplace. This power couple takes activism seriously, and their restaurant serves as an extension by which they can increase their reach locally, nationally and globally.
Last year, the Pulapakas made the decision to change the Cress concept. The restaurant is now an event-only space, but offers a variety of dinners, cooking classes, wine education seminars and fundraisers. Space is always limited, and tickets sell out quick to these globally inspired, sustainably focused and seasonally themed events. Previous dinner events with unique and thoughtful wine pairing options included Mumbai Street Food, Sinfully Vegan, Caribbean Soul, and the always popular Lesser Florida Seafood Dinner (which highlights sustainable, local seafood dishes featuring less popular ocean dwellers like lionfish and wreckfish).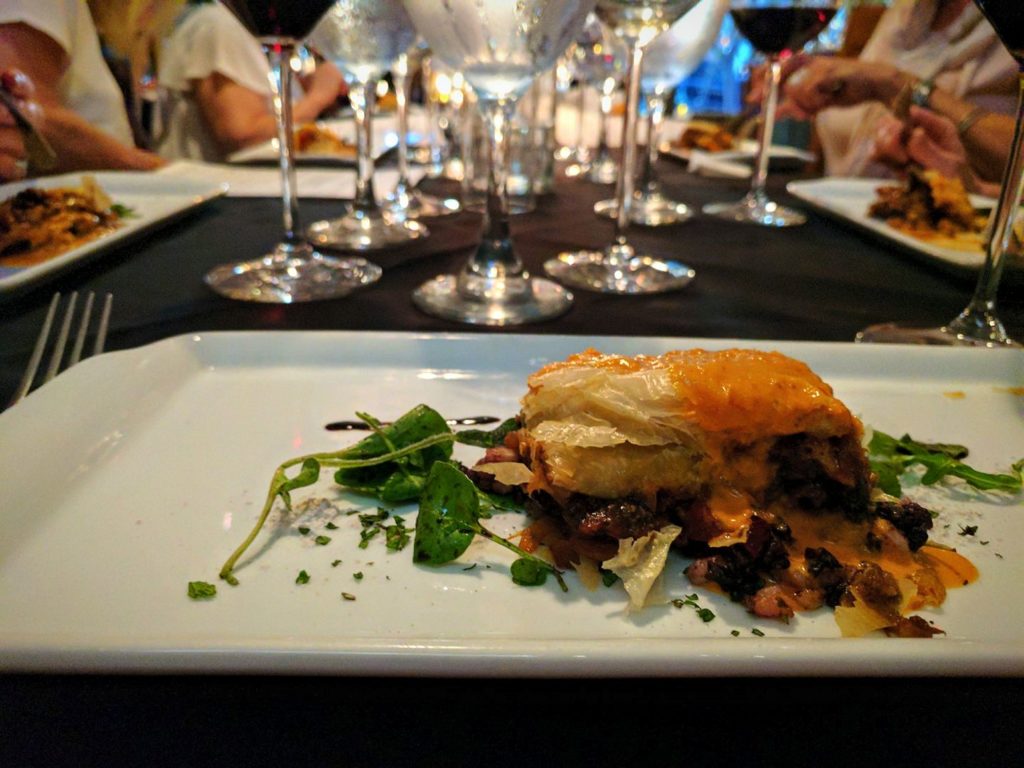 The Elusive Grape
129 N. Woodland Blvd.
Affectionately known to locals as "DeLand's Living Room", The Elusive Grape is one of DeLand's main attractions. You can grab a seat at the bar, cozy up on one of the couches, or take watch the activity outside as you sip on a rotating selection of over 40 wines by the glass. Nosh on light bites, or create your own charcuterie and cheese board. Like the wines, the selections are always changing – but you'll always find delicious domestic and imported options, with wine pairing suggestions to help you assemble the perfect plate. For the ultimate experience, opt for the Master Level Board, which includes meats, pâté and cheeses du jour, Marcona almonds, balsamic marinated pearl onions, local honey, and crackers.
The Grape also offers a diverse selection of bottles for purchase, custom gift baskets, weekly live music, monthly wine and book clubs, periodic tasting events, meet-and-greets with visiting winemakers, and a new Chef's Table dinner experience.
South of New York Market
100 S. Woodland Blvd.
Sip while you shop at South of New York Market, a shabby chic antique market located in the remains of an 1800s drug store. The store rents space to local merchants who sell a variety of retro home goods, vintage clothes and jewelry, refurbished toys and games, and knickknacks. The bar at the front of the market is decorated with vintage decanters and wine glasses for sale. Be sure to check out their daily drink specials, which include 2-4-1 Tuesdays, $1 off Wine Wednesdays and $5 Sangria Saturdays. SoNY gets new labels to try out often, and has a nice selection of local beers. The market is also available for party and event rental.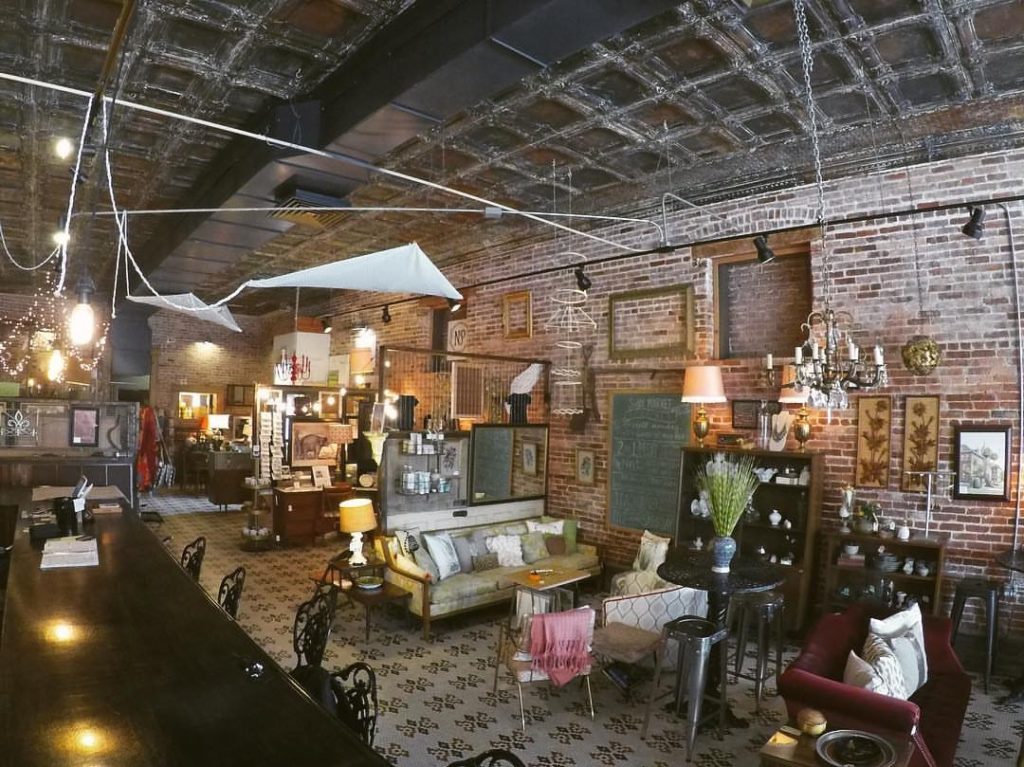 About the Author
Amanda Dabrowski is a wine enthusiast and blogger at The Glorious Grape – a website dedicated to exploring wine regions, learning about unique wine styles, and pairing food with wine in fun and new ways. Based in the Orlando area, Amanda loves trying new restaurants and finding the best spots in Central Florida for wine lovers. You can connect with her via email (email@thegloriousgrape.com) or on Instagram (@thegloriousgrape).
Feature image credit: Cress Restaurant