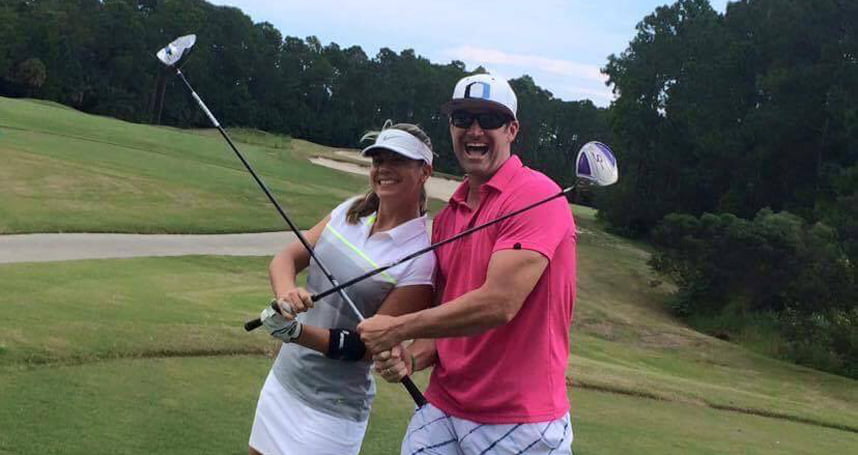 You don't need to be an avid golfer to get into the game with the golf lover in your life. There are a handful of unique places to play golf in Orlando, from driving ranges with interactive elements and swanky bars to sports bars with high-tech simulators. Fun, laughter, and a date night-friendly atmosphere are all par for the course at these havens for golf lovers.
Topgolf
Topgolf Orlando, which opened to much fanfare in October 2017, is a golf and entertainment complex with endless options for fun, food, and, of course, golf. The 65,000-square-foot complex is equipped with three levels of hitting bays (there are over 100 total), 200+ HDTVs, multiple bars, and a full service restaurant. You're bound to have fun whether you're a seasoned golfer or a total newbie.
Hitting bays are rented by the hour for up to six players, and you can save money by visiting earlier in the day. Your bay comes with complimentary golf clubs, food and drink service, plenty of seating, a TV, and more. Bonus: the hitting bays are air-conditioned. The Orlando location features Toptracer technology, providing you with an instant replay of each golf ball hit. These stats will help you improve and perfect your swing.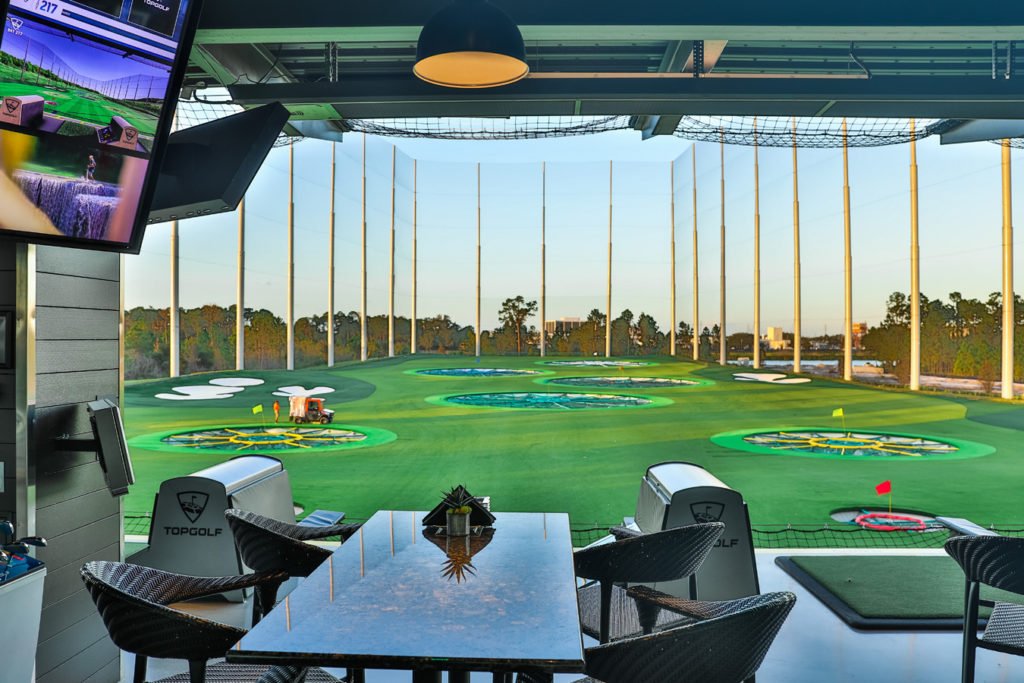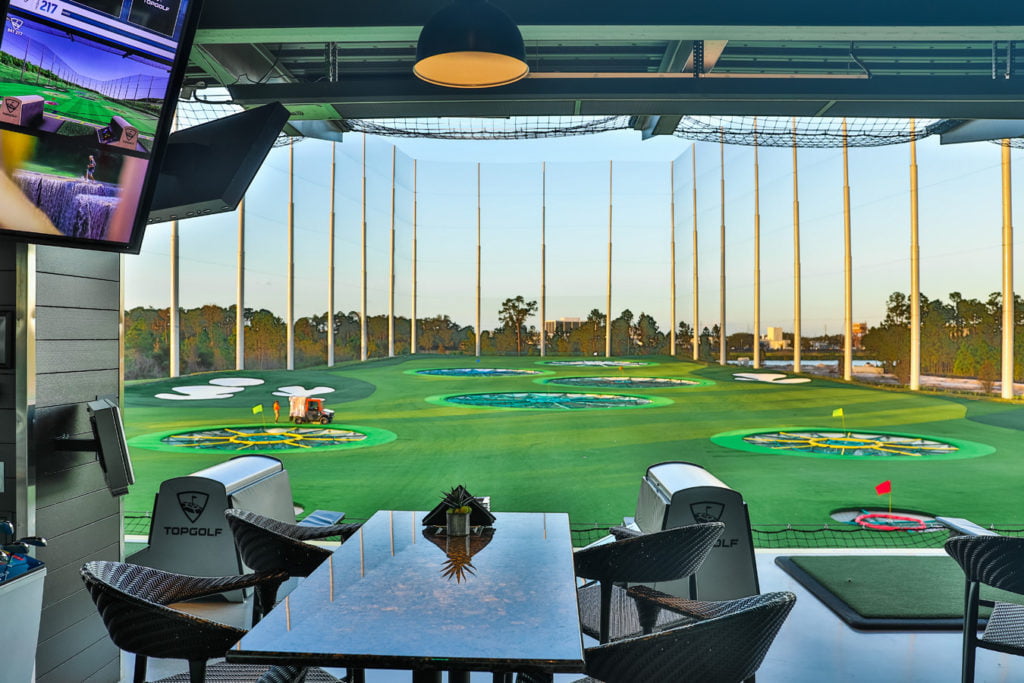 Drive Shack
A high tech-driving range, plush rooftop terrace, free gaming lounge, and a full-service restaurant and bar comprise Drive Shack's first ever location, which opened in Lake Nona this April. This interactive golf-entertainment facility features 90 hitting bays, spread out over three levels. Take your pick of fun golf games like S-H-A-C-K, which is a game of HORSE with a golf twist. Or, immerse yourself in one of five virtual reality courses modeled after real courses throughout the nation.
This summer, opt for the Swing Pass which offers five hours of unlimited play in a first floor bay (for up to 6 people) for $45-$55. The Swing Pass is available for $45 from 9am-2pm (Monday-Friday), and $55 from 2pm-7pm (Monday-Thursday).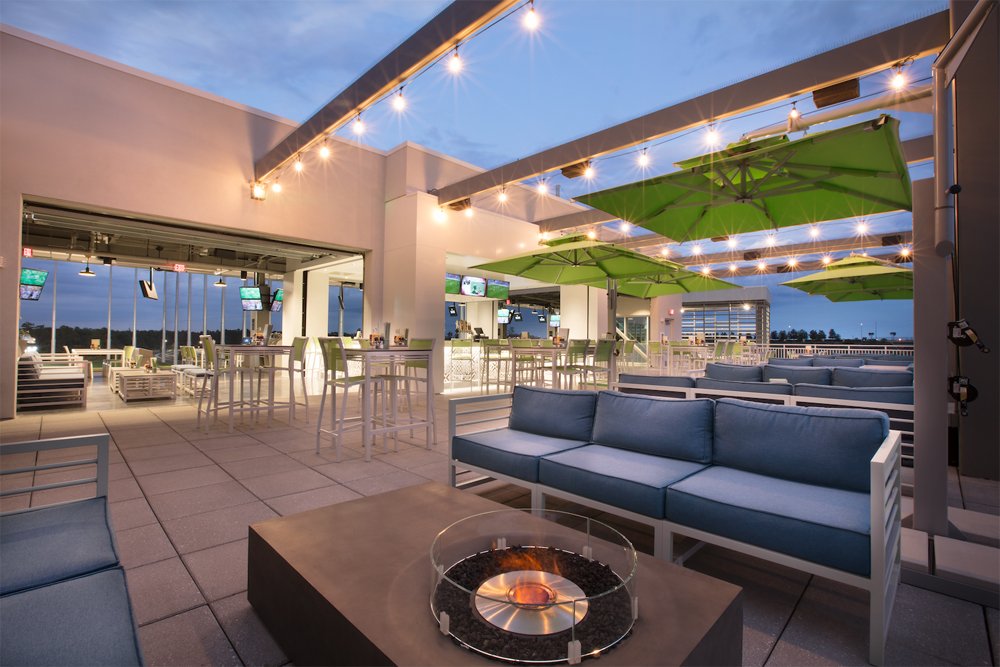 Spark Golf Date Night
If you're new to golf or just want to play a short round in a laid back atmosphere, Spark Golf events are for you. This local company launched in 2017 with a mission to "create more golfers and urge existing golfers to play more." There are a handful of social golf experiences to choose from, but we're unsurprisingly biased towards the date night events.
During a Spark Date Night, you'll play six holes of golf on a local course while sipping beer and wine. Games are played in groups of six (three couples) and the experience lasts for about 2 hours. Brush up on your skills with golf tips along the way.
Tickets are $24 and include six holes of golf, full service beer, wine, and snacks, plus rental clubs and golf balls.
Out of the Ordinary Mini Golf
Living in a tourist town is synonymous with a plethora of mini golf courses. Located in what used to be Artegon Marketplace, Putting Edge is an off-the-wall glow in the dark mini golf course. As you progress through the 18-hole course, the décor shifts from funky ocean creatures to outer space and psychedelic forests. It's worth braving the crowds to experience this mini golf course at least once, especially if you need a date night idea for a rainy day.
After the sun goes down, head to Pirate's Cove Adventure Golf on I-Drive. The pirate-themed courses include pirate facts along the way, which serve as a fun distraction while you await your turn. There are two 18-hole courses to choose from, including a more challenging option for serious putters. If you're a die-hard mini-golf lover, play the 36-hole challenge for $22.50/person.
Also try: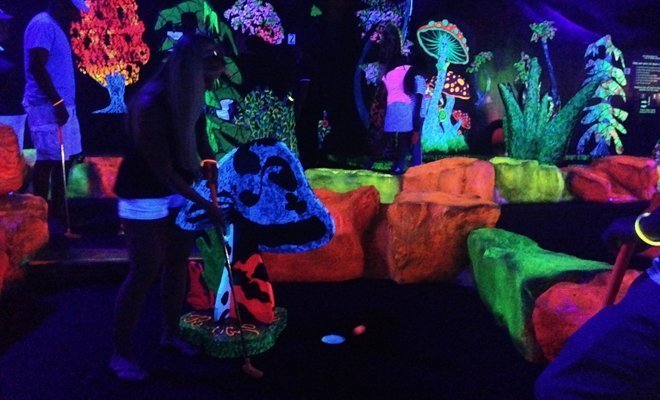 Tomkos Tavern
Known for its sports bar atmosphere and sports simulators, Dewey's Indoor Golf & Sports Grill will reopen soon as Tomkos Tavern. The menu is getting a full overhaul with wood-fired pizzas and meats as the focus. However, all of the sports simulators within the 12,000 square-foot space will remain, including golf, zombie dodgeball, and ice hockey. There are seven simulator options for golf lovers, including the standard wide screen simulators and a more immersive, 150-degree view simulator. Take your pick of dozens of courses from around the world. Keep up with the restaurant's Facebook page for details on the reopening.
Feature image credit: Spark Golf