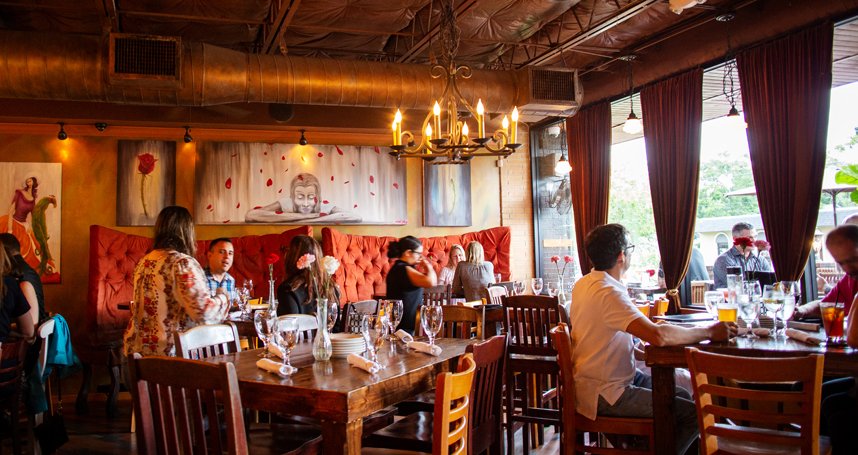 There's just something about tapas that adds an extra dose of intimacy to dining. Shared food and other key ingredients like artful details and multiple dining rooms to suit several moods have no doubt led to the popularity of Santiago's Bodega among date nighters.
Beyond date night, Santiago's beloved happy hour has created rightful buzz with the after-work crowd. So, why not combine the two?
Served at the Orlando location daily from 4-6pm and again late night from 11pm-1am, happy hour at Santiago's Bodega includes half off sangria (normally $6), wines by the glass, draft beer and single well pours; and a rotating selection of five $5 tapas.
DRINKS
When my server told me a glass of sangria was only $3, I almost didn't believe him. But it's true! Choose from red, white, or sparkling. I opted for the red, which was crisp, refreshing, and fruity without crossing into too-sweet territory. As an added bonus, the serving is very generous.
Other drink specials include half off wines by the glass, draft beer, and single well pours.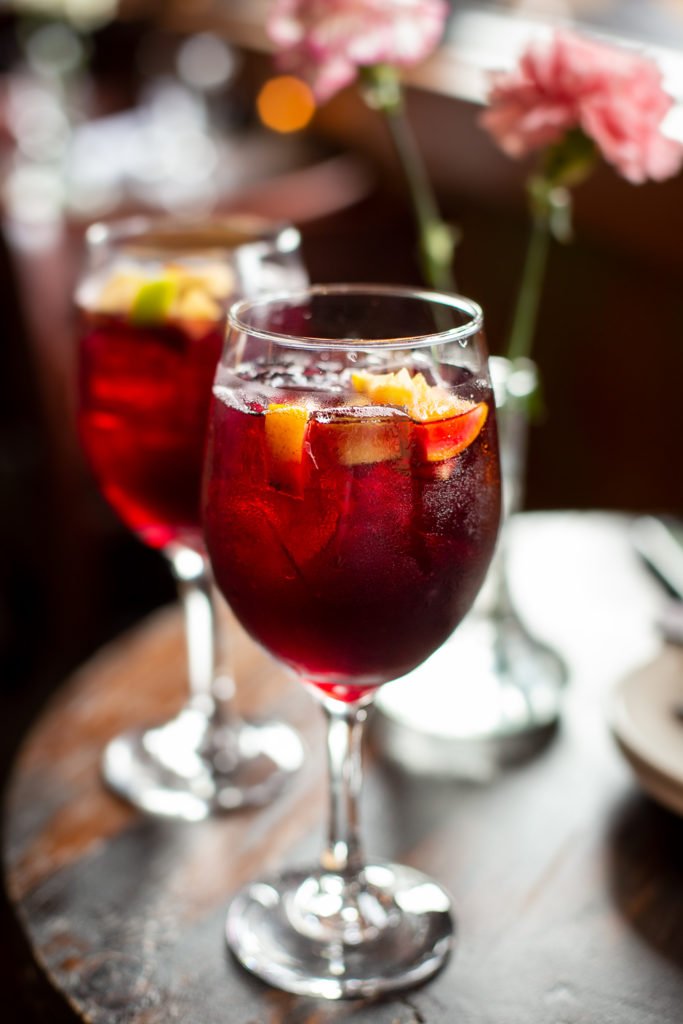 FOOD
During happy hour, enjoy a selection of five tapas priced at $5 each.
The tapas are exclusive to happy hour and change daily, so you'll be in for a surprise with each subsequent visit. There is usually at least one vegetarian-friendly option.
During my visit, I sampled four tapas: shishito peppers, beef tacos, pulled pork sliders and flatbread.
If you're visiting just for happy hour, order all five tapas to share. Or, you can do as my friend Lisa Wilk of @tastecooksip recommends by arriving near the tail end of happy hour, ordering a few $5 tapas and drinks on special as an appetizer, and then sharing several dishes from the main menu as a shared entrée.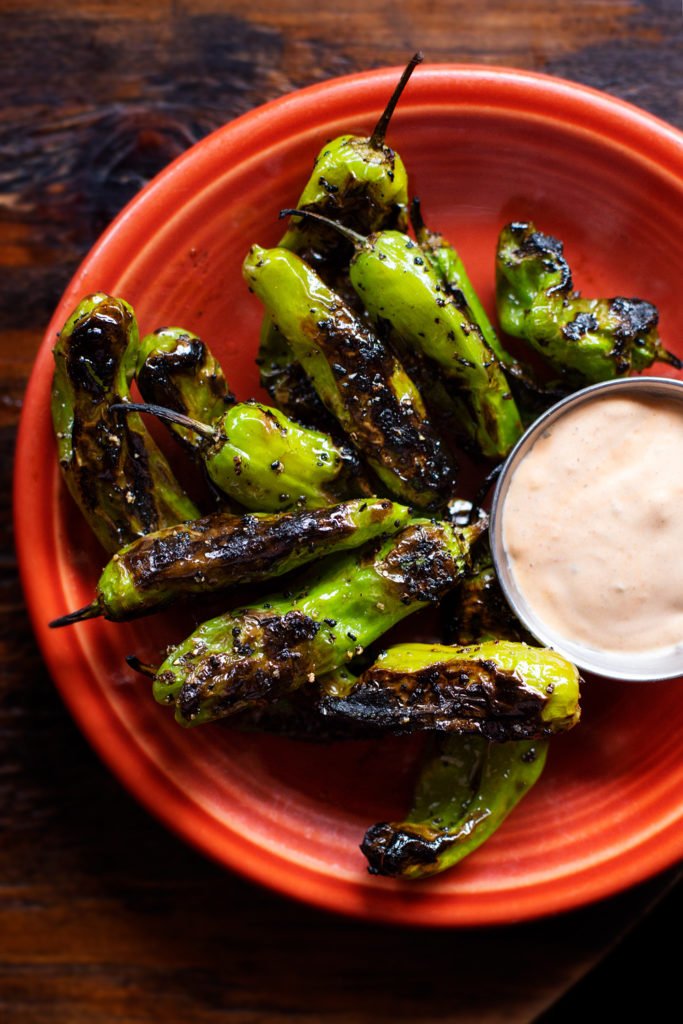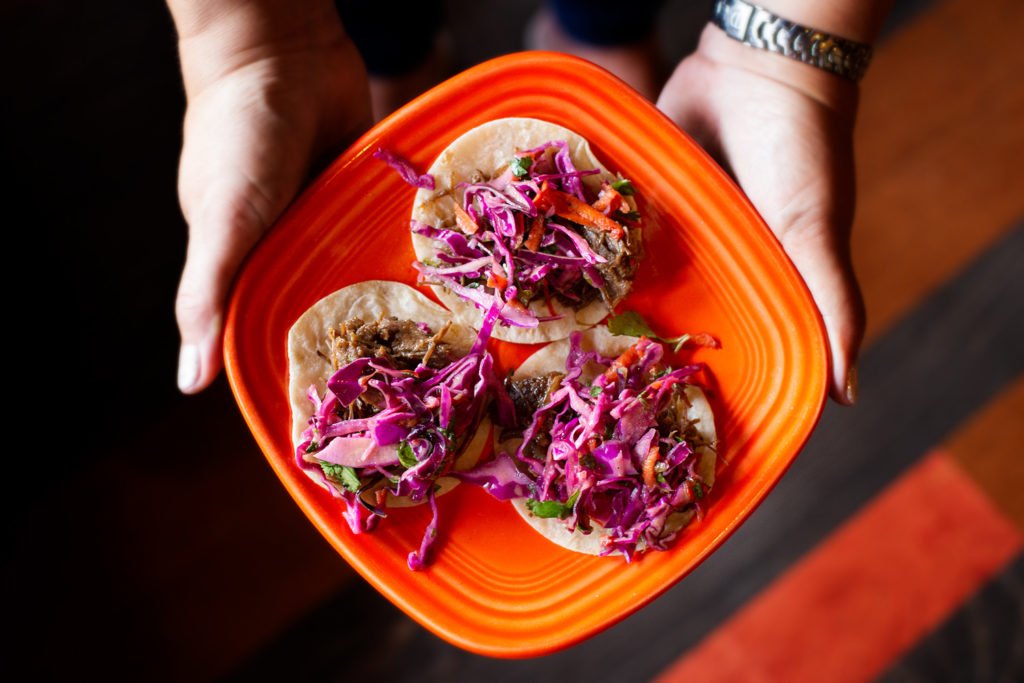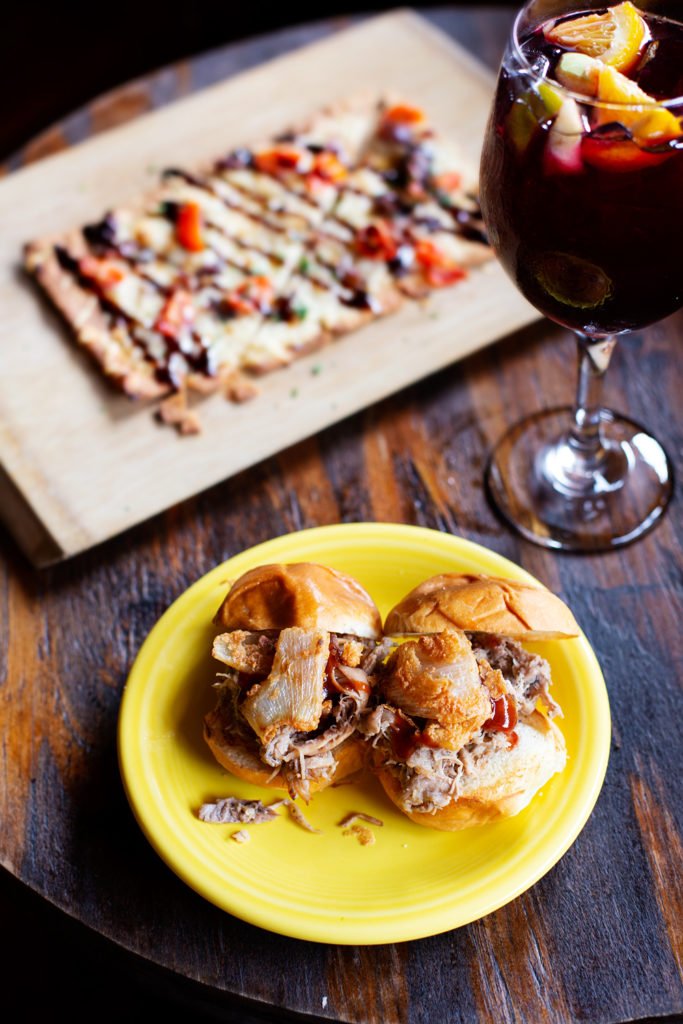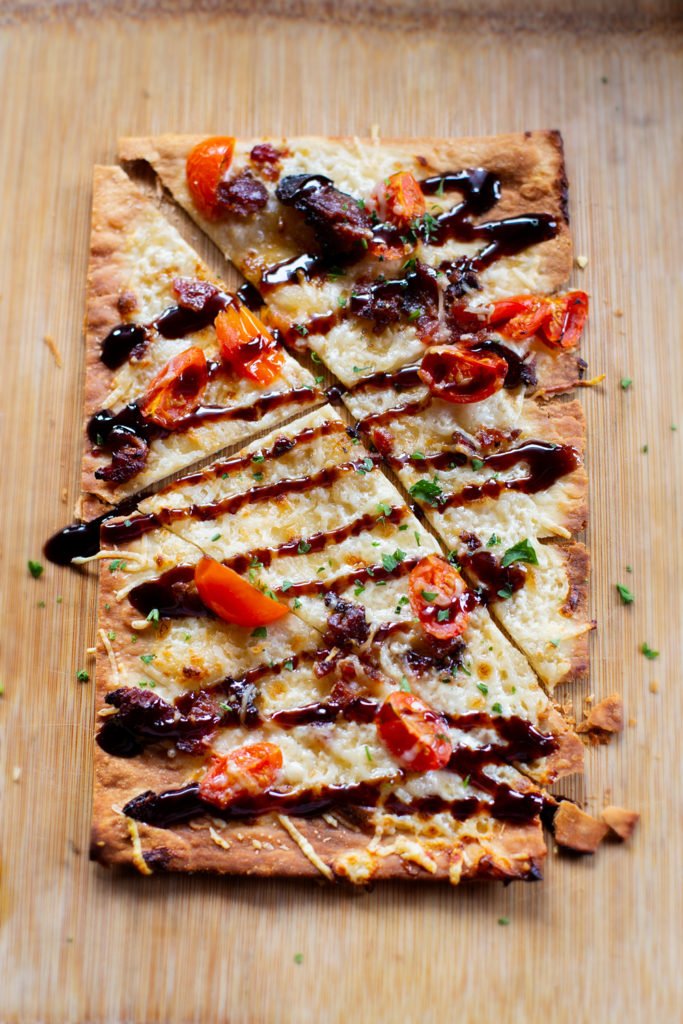 THE GRADE
Drinks: $3 sangria steals the show, although there are options for beer and spirit lovers, too.
Food: True to tapas-style, the plates are small but shareable. You can order all five tapas plus two glasses of sangria each for under $40.
Setting: An upbeat playlist, vibrant art on the walls, and endlessly flowing shareable small plates create the low-key party atmosphere Santiago's is known for. Tucking into a table away from the main bar creates a more intimate feel without sacrificing any of the fun.
Santiago's Bodega earns an A+. This is one of the all-around best happy hours I've experienced in Orlando. For the ultimate date night experience, arrive around 5:30 to get in a few drinks and tapas on special during happy hour before ordering a few plates from the main menu for a full meal.
Santiago's Bodega Orlando
802 Virginia Dr
Orlando, FL 32803
www.santiagosbodega.com
Happy hour is served daily at the Orlando location from 4-6pm and again from 11pm-1am.
Happy hour is also available at the Altamonte Springs location daily from 4-6pm, and from 10pm-12am on Friday and Saturday.
Want more happy hour info? Check out our Guide to Orlando Happy Hours.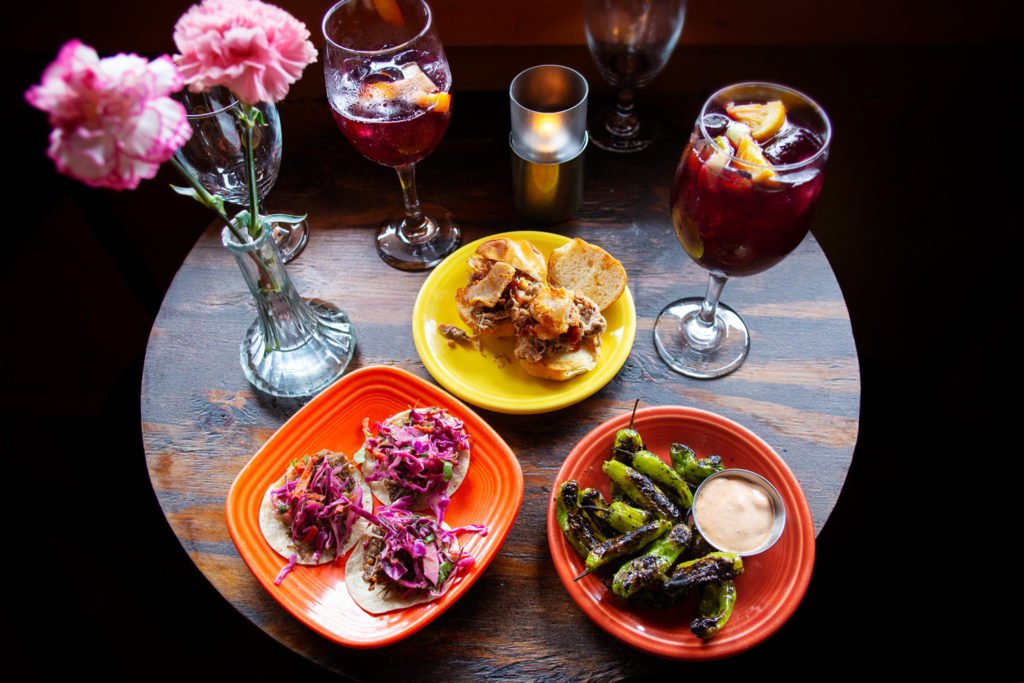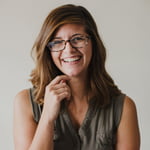 About the Author/Photographer:
Stephanie Patterson is a talented professional food and travel photographer and writer with a passion for creativity, the beach and great eats. When she's not taking photos or writing, you can find her exploring the state for her Florida travel blog, Travel Taste Click. Find her online at www.spattersonphotography.com and www.traveltasteclick.com.
All photos by Stephanie Patterson