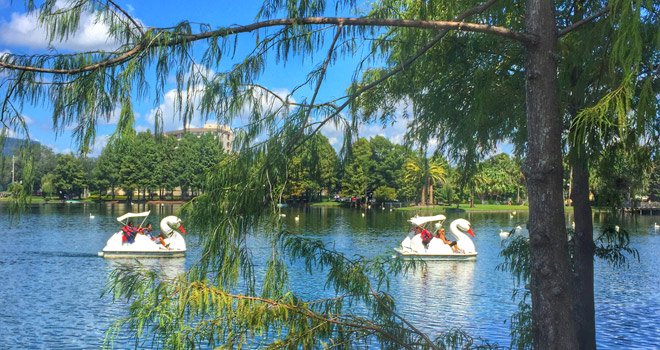 "Where should I go for a first date?"
Ah…it's the question that baffles many, and the question you ask us most frequently. You want to make a good first impression, but also keep things light and casual. Then there's the stress of planning an activity and hoping your date has a good time. No wonder those first date jitters are a thing…
To help you plan an epic night out, we reached out to our readers on Facebook and Instagram to retell their successful first date stories and share the special activities that won them over. And, of course, we sprinkled in a few tips and suggestions of our own along the way. These 50 first date ideas in Orlando are sure to be a slam-dunk.
PLAYING TOURIST
1. Mini Golf
"Pirates Cove mini golf on I-Drive! Then we did some talking and had some ice cream. Our date anniversary is July 23 and we are going to go back 🙂 just got married this past April."
– @giagorra
"My now husband and I moved here for college many years ago. Our first date when we moved to town was Pirates Cove miniature golf and then walking around 'Downtown Disney.'"
– @cmtphotog
Tip: Mini golf isn't just for kids; it's an awesome first date idea! We also love Congo River Golf on I-Drive. Extend the evening by grabbing dinner beforehand (try Marlow's Tavern or Tapa Toro), listening to live music at Tin Roof or riding the ICON Orlando. Here are a few more suggestions for an I-Drive date night. Want to up the fun factor? Try this inventive take on a miniature golf date night.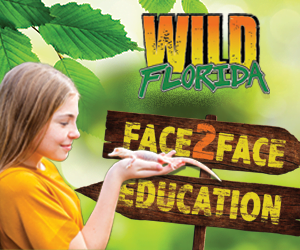 2. Disney Fireworks
"Watching the fireworks from the Disney Polynesian!"
– @shadinasaur
Tip: You don't need to enter the theme parks to watch the fireworks. There are tons of places outside the parks to catch the nightly show.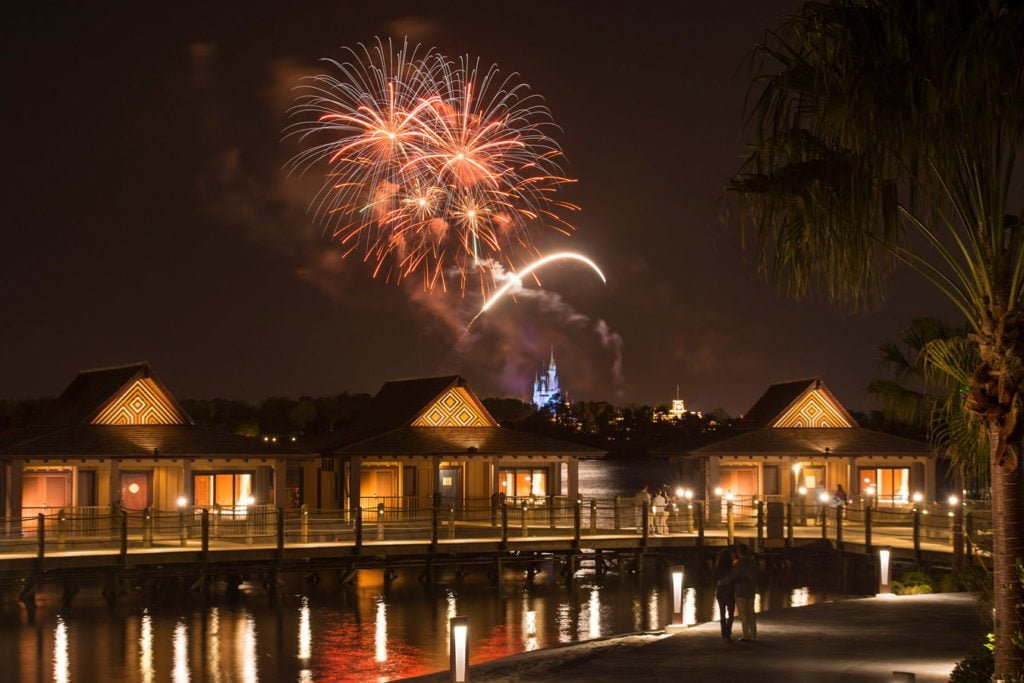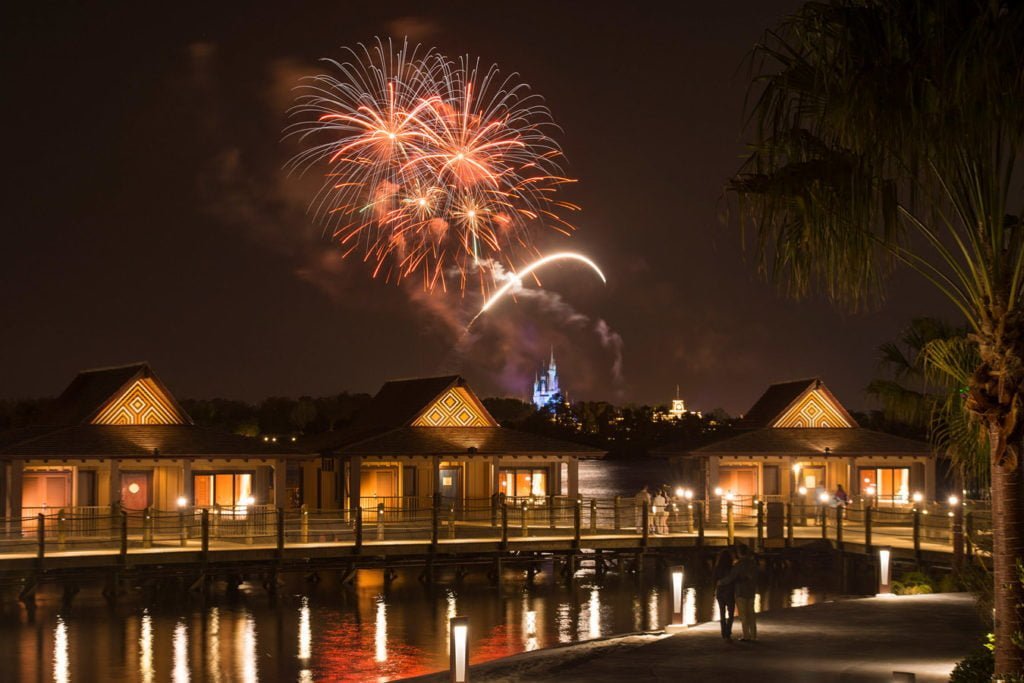 3. Epcot Food and Wine Festival
"Epcot! Food & Wine Fest and it's been our anniversary date every year since!"
– @theradradlife
"Epcot! Food and wine festival. We go back every year. Same day — we plan around it."
– @missmindey
4. Escape Rooms
There are several Escape Room experiences in Orlando to choose from, most clustered in the I-Drive area. Besides being a fun and engaging way to spend 60 minutes together, it's a great way to see how your date handles pressure and how well he/she can think on their feet.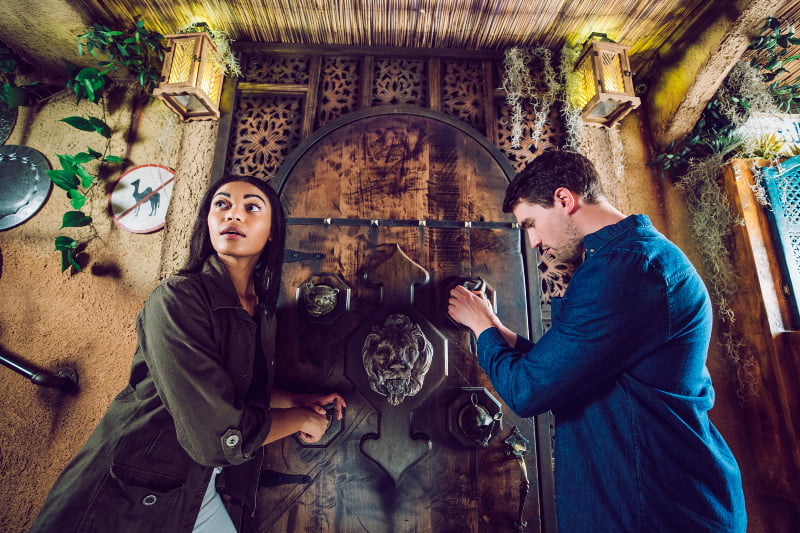 5. I-Drive Date
"We met at Cuba Libre and spent the night talking over drinks until the music got too loud. We wound up at Yardhouse since I was starving and sat on the patio watching the Orlando Eye. We even planned our third date on our first since we knew the second was inevitable lol."
– @lazzarona7
OUR PICK:
6. CityWalk Dinner + Drinks Crawl
Parking is free after 6pm and there are tons of restaurants and bars to discover. Follow our itinerary to get started.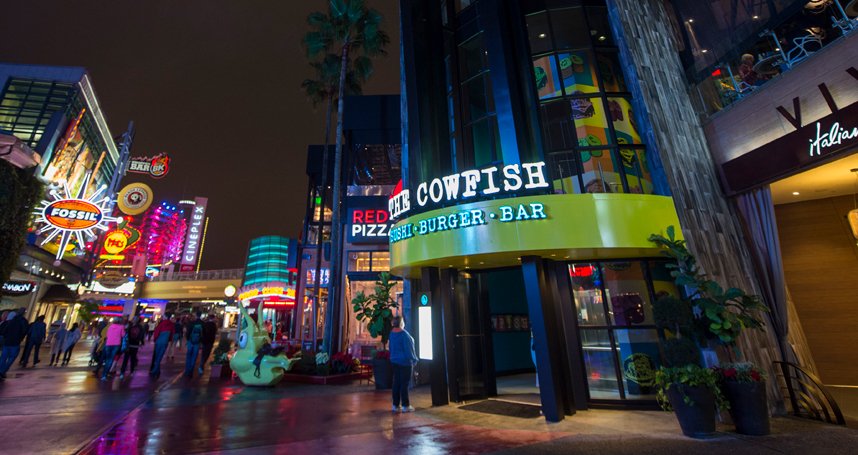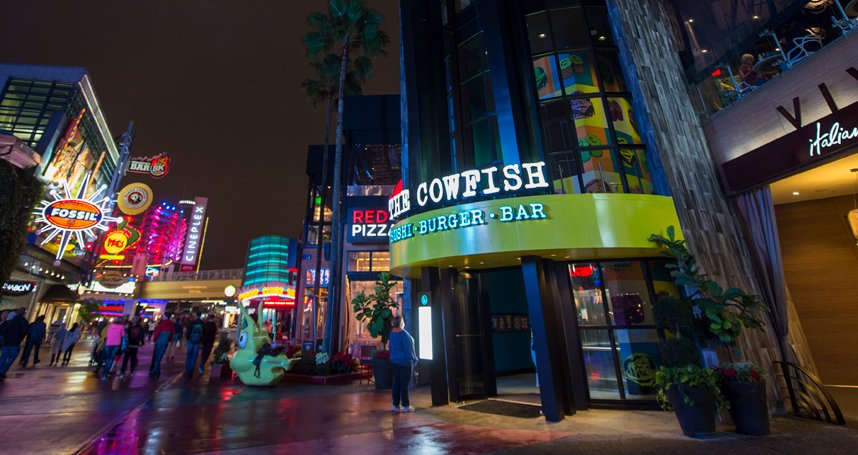 ACTIVITIES
7. Sak Comedy Lab
"Sak Comedy Lab. So much fun! 3 years later and we still make it a regular date night spot since it never gets boring."
– Trisha L.
8. Farris & Foster's Chocolate Date Night
"Farris & Foster's chocolates dip your own date night!"
– @heads_or_whales
Tip: Farris & Fosters Chocolate Factory in Baldwin Park hosts a special date night chocolate-making workshop every Friday night at 7pm and 9pm. The cost is $34/couple and you'll take home a pound of chocolate. Reservations are required and can be made by calling 407-770-1607. Psssst… you can bring your own wine 😉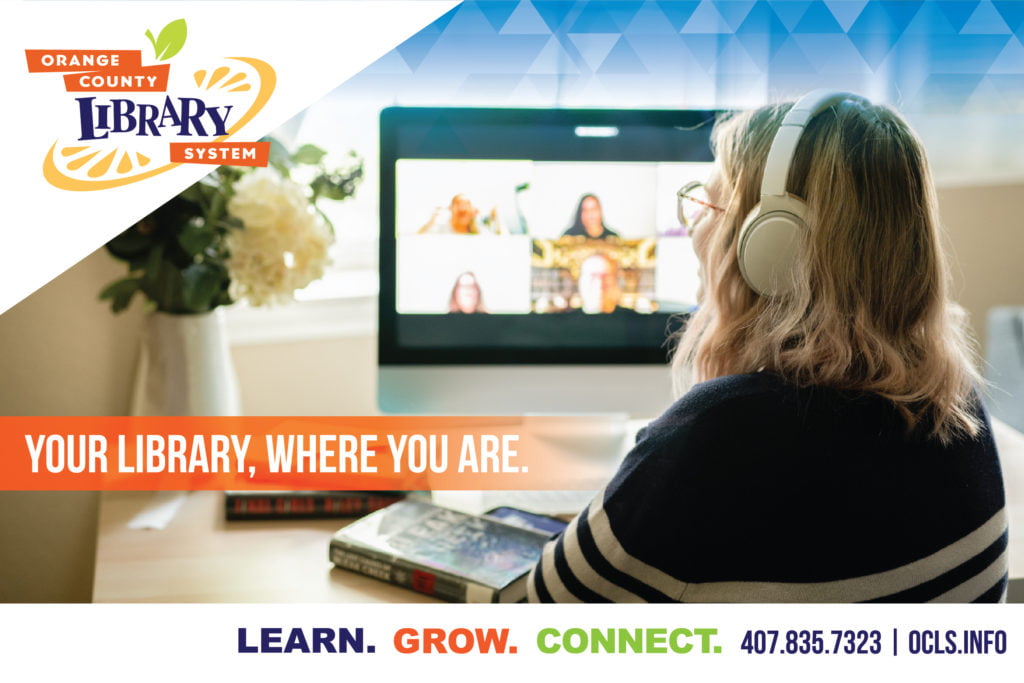 9. The Cloak & Blaster
"Cloak & Blaster. We had similar interests and played tabletop games to help break the ice."
– @kellileigho
Tip: Looking for more nerdy date night ideas? Try Nerd Nite Orlando, arcade bars like Player One and Joysticks and the adults-only and after-hours events at Orlando Science Center.
10. Baldwin Park First Friday Festival
"The art festival in downtown Baldwin Park. It was a blind date. My now husband surprised me with an exact redo of the night five years later."
– @christinasocha
Tip: The Baldwin Park First Friday Festival is a monthly event held on the first Friday of each month from 5:30-9:30pm. At this free event, you'll find more than 70 local artisans displaying their work.
11. Enzian Theater
"We went to the Enzian and watched the Blair Witch Project. 19 years ago."
– @maryakroeger
Tip: Enzian Theater is one of our date night go-tos. Here are 8 ways to do date night at this Orlando gem.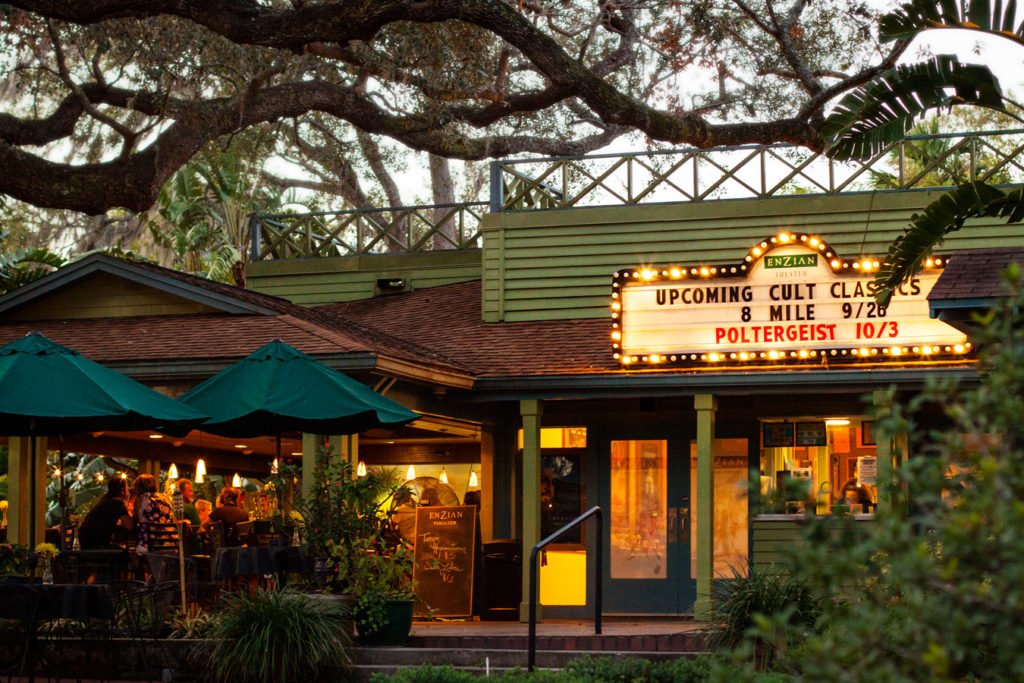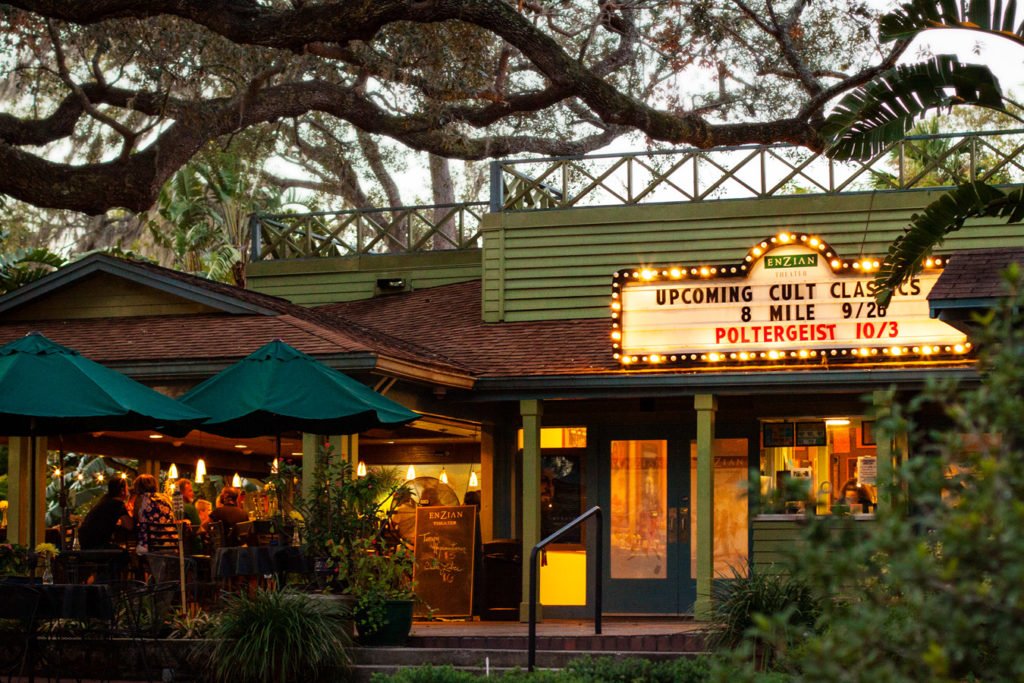 12. Park Avenue
"Walked around Park Ave., the same place my husband proposed."
– @mkloulan
Tip: Here's a guide to the Perfect Afternoon on Park Avenue to give you a few ideas of what to do during your stroll. You could also explore the area's best courtyards for extra romance. Follow the @parkavewp Instagram page for all things Park Avenue!
13. Downtown for Drinks
"Aku Aku Tiki Bar – by World of Beer. First date with my wife. It's small, but fun and a chill feel! Plus it's right by Lake Eola if you want to walk! You never know, you could take a really great girl there and wind up marrying her."
– @bretta_moen
Tip: Take your date to an out of the ordinary bar for fancy sips. We love The Courtesy (go over the top by booking two seats for the monthly cocktail class), Hanson's Shoe Repair, M Lounge and Mathers Social Gathering. Or you could try a DIY Lake Eola pub crawl.
OUR PICK:
14. Central Florida Ale Trail
If you're both beer lovers, scan the Central Florida Ale Trail map and choose one brewery each to visit together. Pro tip: pick breweries in walkable areas (think DeLand, Winter Park and Downtown) so you can pair your brewery visit with a stroll to explore the local area.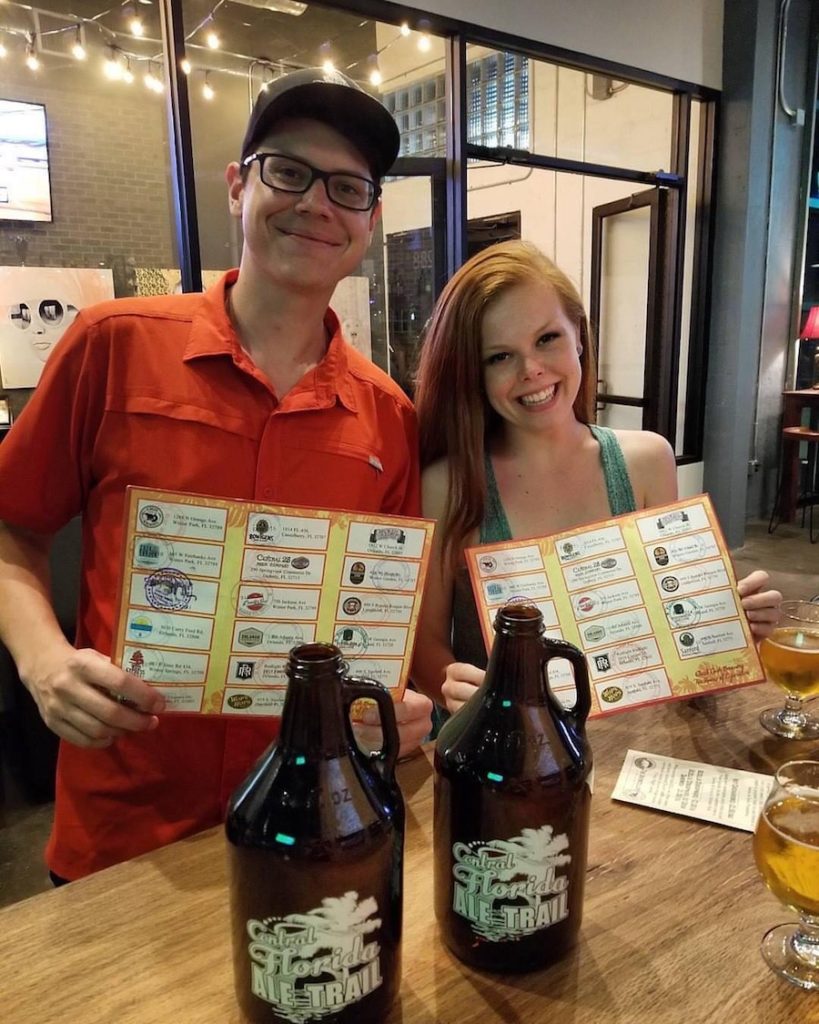 ADVENTUROUS IDEAS
15. Salsa Class
"A beginners salsa class at Salsa Heat. It was a ballsy move on his part, but it worked."
– @steffysaurus
Tip: This post all about dancing dates will give you tons more ideas for a bold first date if you're feeling risky!
16. Ziplining + Zoo
"Ziplining at Zoom Air and then the Central Florida Zoo after. Totally worth it!"
– @msnarora
Tip: Here are a few more zip lining adventures to consider.
17. Ice Skating + Ramen
"Ice skating at RDV followed by Sapporo for some amazing ramen."
– @ericapaige23
OUR PICKS:
18. Phins Bar
Located at the Walt Disney World Dolphin Hotel, on the outskirts of the EPCOT lake, Phins Bar in the lobby is a brilliant experience any time of year, and particularly around the various annual holidays when the decorations overwhelm. With amazing wines and champagne by the glass, and a comfortable atmosphere, it's a winner.
19. Air boat ride
It doesn't get more Florida–or more fun–than speeding around in an airboat looking for alligators. Try it at Wild Florida, The Black Hammock and Boggy Creek. We know it's not the most romantic, but it is adventurous and unique and you'll have loads to talk about over dinner after your ride.
EPIC ITINERARIES
20. 9 1/2 Hours in Disney Springs
"Our first date lasted 9 1/2 hours at Disney Springs. We had our first meet at the bar in Planet Hollywood. After a couple drinks and an app, we decided to walk around and do some shopping. Then we watched the 2nd installment of 50 Shades of Grey at the AMC. When the movie was done, we still wanted to hang out a little longer so we decided to get some dinner and talk more at The Boathouse. After that we walked along the path next to the water. We made our way around to House of Blues, then decided to sit outside at the bar at Splitsville and listen to the local performer play. What turned into a first meet at 2pm, ended around 11:30pm. A year and half later, we still talk about that day and how amazing and lucky we are that we both swiped right on Bumble."
– @elizabethmadeleine
21. Quintessential Downtown Orlando
"World of Beer Orlando for a pint, wandered through Thornton Park, picked Dexter's Thornton Park (CLOSED) for dinner, still didn't want the night to end, so after a couple laps around Lake Eola (he reached over and held my hand on the second lap!) we went to The Courtesy for cocktails and more conversation. A quick beer to see if we liked each other turned into a 6-hour night! Needless to say we liked each other and still do 3.5 years later! He's a keeper."
– @thatjessgal
22. Aquatic Adventures
"Canoeing and swimming at Kings Landing during the day then Menchie's and a sunset walk around Lake Eola :)."
– @__dianau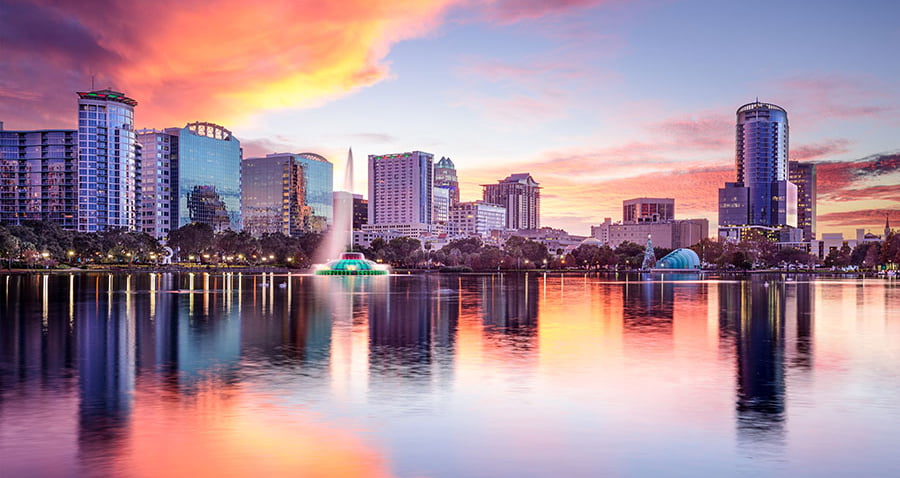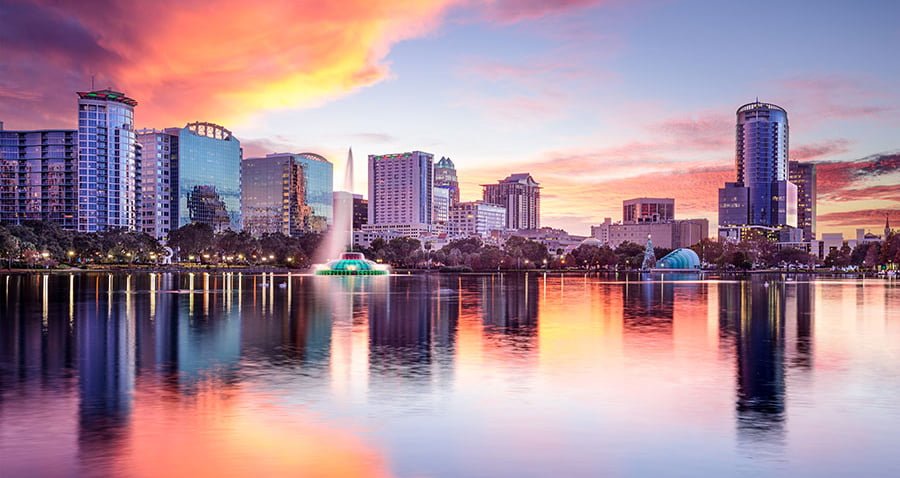 23. Disney Date
"We parked at Disney Fort Wilderness and walked over to the pier where we caught the ferry to the park. On our boat ride, we watched the fireworks from Magic Kingdom on the boat. Then we rode the boat back and headed to Disney Springs for dinner. It was the best. We are both Disney fans and it was perfect. It was the start of many romantic Orlando dates."
– Karina R.
DINNER DATES
24. Chef's Table at the Edgewater / The Tasting Room
"Dinner at The Tasting Room in Winter Garden then drinks. Such a great night."
– @hearts_bridge
Tip: Looking for a spot to grab drinks? Get a few ideas from our Plant Street Pub Crawl post.
25. DoveCote + Swan Boats
"We had dinner at DoveCote and then went on a swan boat ride on Lake Eola with the twinkling Orlando skyline as the backdrop."
– @dee_medina
Tip: You can rent swan boats at Lake Eola from the dock by Relax Grill Sunday – Tuesday from 10am-7pm and Wednesday – Saturday from 10am-9pm. The cost to rent is $15 per half hour.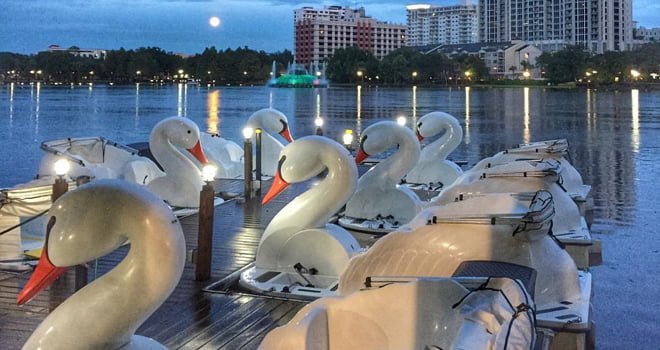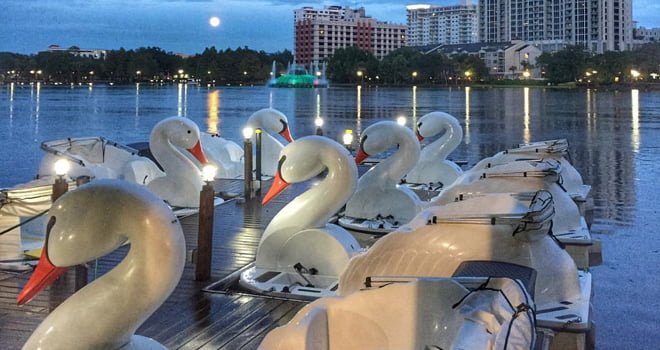 26. Drinks + Winter Park Fish Company
"Cocktails at The Matador followed by dinner at Winter Park Fish Company."
– @chantal_jenee
27. Hillstone Winter Park
"Hillstone, drinks on the patio, watching the sunset. Perfect. 7 yrs strong and 1 year married!"
– @crdavis67
Tip: Check out our guide to where to dine with sunset views for more romantic sunset dinner ideas.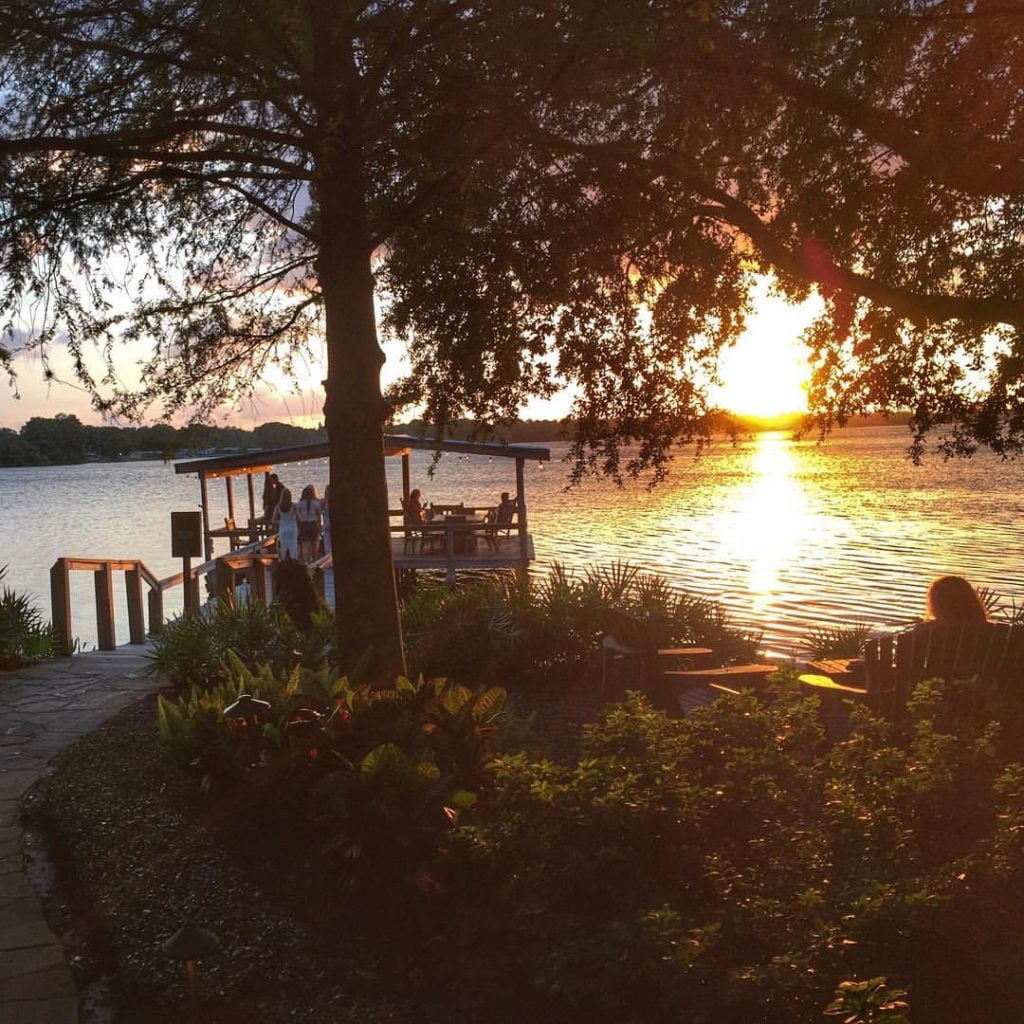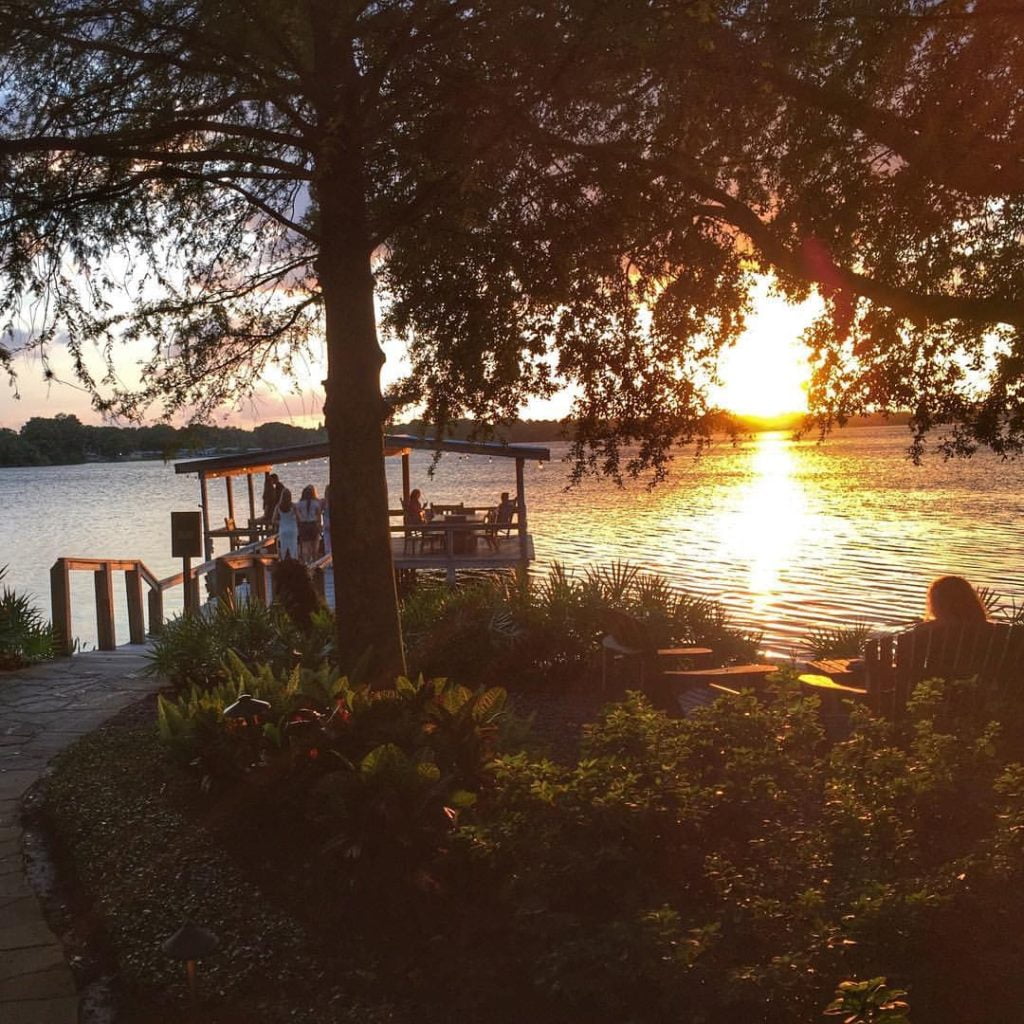 28. Vines Grille & Wine Bar
"Vines Grille & Wine Bar. He picked me up and when we walked in to the restaurant I saw he had set up a reserved table with roses on it. So romantic. We've been together 3 years now."
– @unicorn_flo_
Tip: Restaurant Row is the perfect place to plan a progressive date. Try an upscale happy hour crawl, or pair dinner with drinks at the area's speakeasy, Pharmacy Orlando.
29. Columbia Restaurant Celebration
"Columbia Restaurant in Celebration. Delicious dinner and then we walked around the lake. He proposed in the same spot we kissed on our first date."
– @adrifelts9
Tip: Here are a few more ideas for how to do date night in Celebration. Don't forget to stop by Wonderland Cookie Dough for dessert!
30. Yellow Dog Eats
"Our first date was Yellow Dog Eats, second was Ceviche, he proposed on a walk by our house in College Park, and we got married at Citrus Club. We clearly <3 Orlando!"
– @kerriann_tully
31. White Wolf Cafe
"We went to White Wolf and then to The Imperial for drinks after! The best!"
– @acbeeman
Tip: Ivanhoe Village is Orlando's most romantic Main Street District! It's so romantic we wrote a post detailing all of the amorous activities to explore together.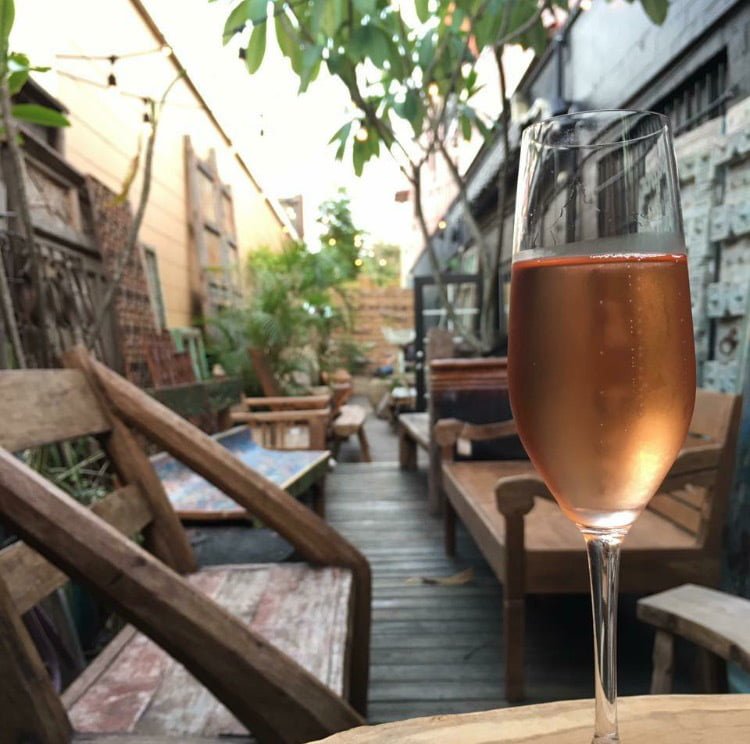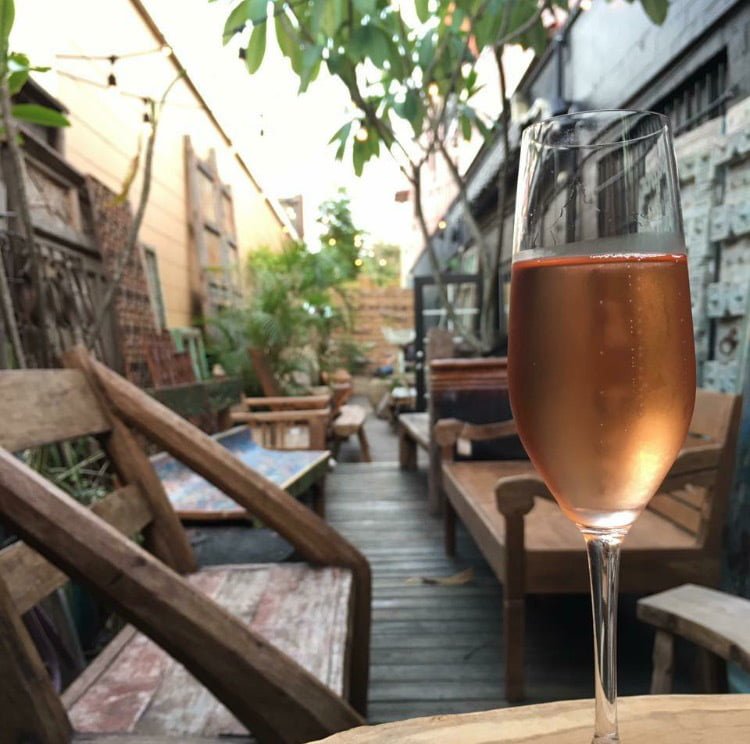 32. Animal Kingdom Lodge
"Dinner at Animal Kingdom Lodge. Then you can walk around the resort in the back and look at all the African animals they have. So much fun!"
– @bhofemoss09
Tip: Visit Jiko – The Cooking Place to try African cuisine before strolling through the resort to explore the Savannah.
33. Kabooki Sushi
"Kabooki Sushi and then Light Up UCF for ice skating."
– @kss620
Tip: Light Up UCF is a seasonal event, but you can ice skate year round at RDV Ice Den.
34. K Restaurant (CLOSED)
"The first date we went on in Orlando was when we were visiting and trying to decide if we definitely wanted to move here. We found College Park and ate at K Restaurant (during magical dining, bonus!) and said 'yeah, we could live here.'"
– @boldcitybeautiful
35. Enzo's on the Lake
"Enzo's on the Lake. Still serves the finest Italian, and still worth every penny."
– @sonjajeanettedesigns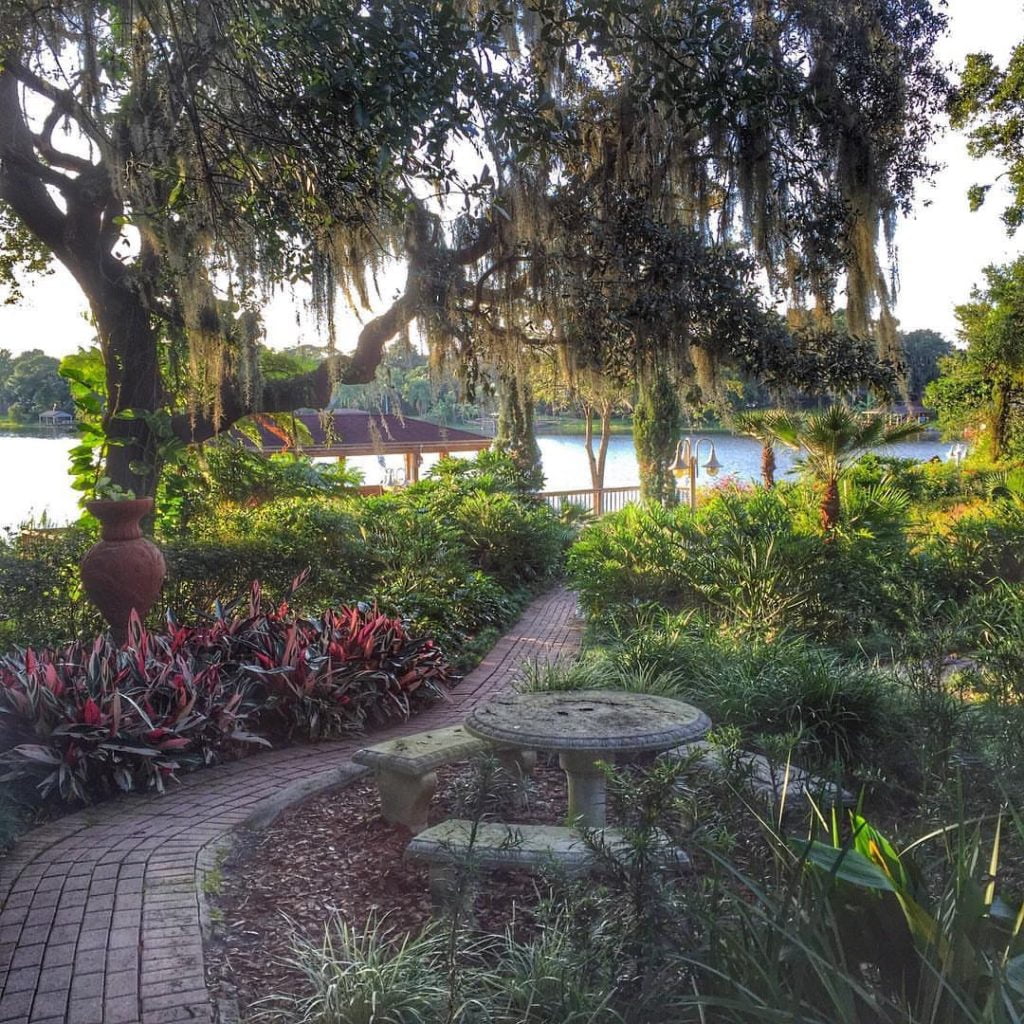 36. The Rusty Spoon (CLOSED)
"Rusty Spoon, then a little bar hopping downtown in search of the best Old Fashioned, starting with Mathers! My vote was Mathers! But I'm a sucker for Four Roses, ha. Getting married 364 days later…must've been the oysters. ;)"
…and her fiance's vote for the best old fashioned: "Definitely an old fashioned with Bulleit Rye made by Kenny at Rusty Spoon!"
– @jenjen_521
OUR PICKS:
37. Prato
Multiple readers suggested this charming Italian eatery for a first date and we have to agree. At Prato, you'll feel like you're dining at a trendy NYC restaurant. And you just can't go wrong with pizza.
38. Food Trucks
If you're nervous about committing to an entire dinner, try attending a food truck event instead. The chill atmosphere is ideal for a casual first date. We love Tasty Takeover in the Milk District, which happens every Tuesday night. Check out our tips for planning a food truck date for more ideas.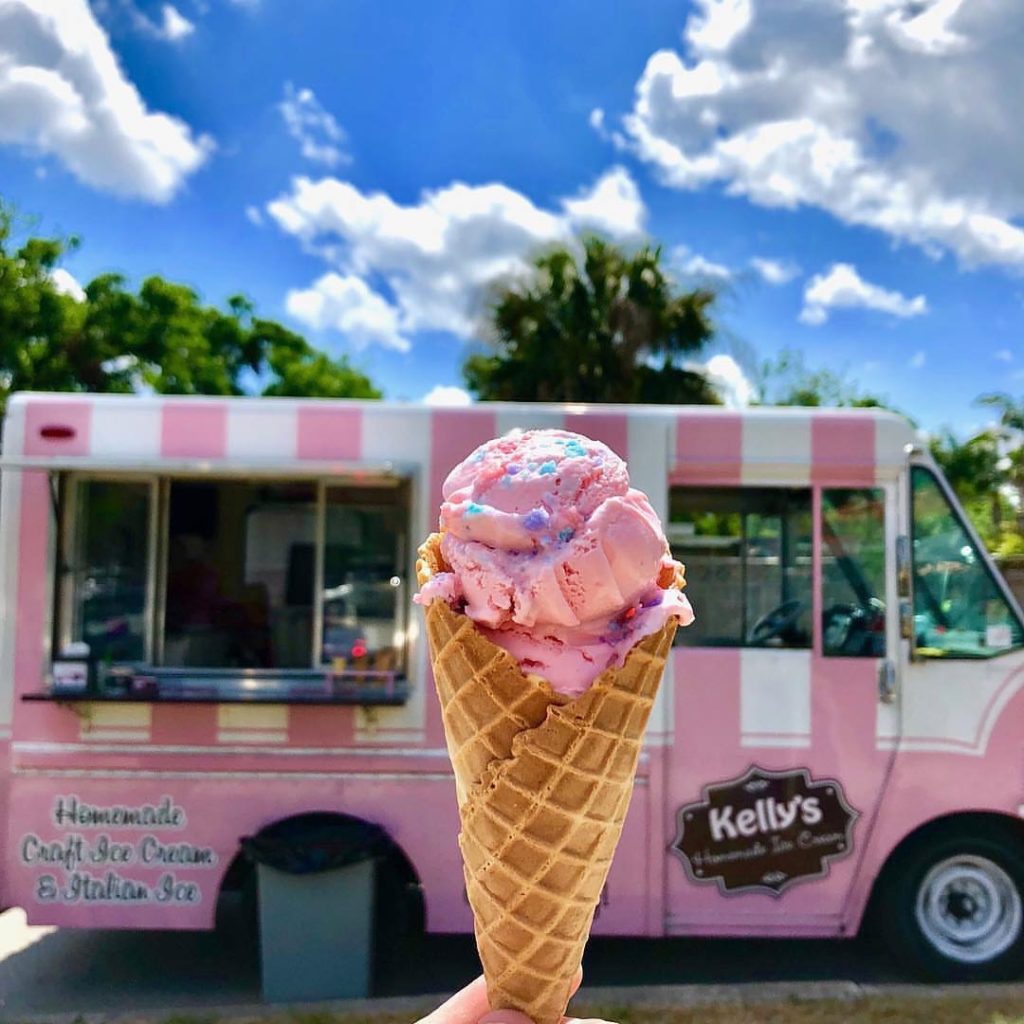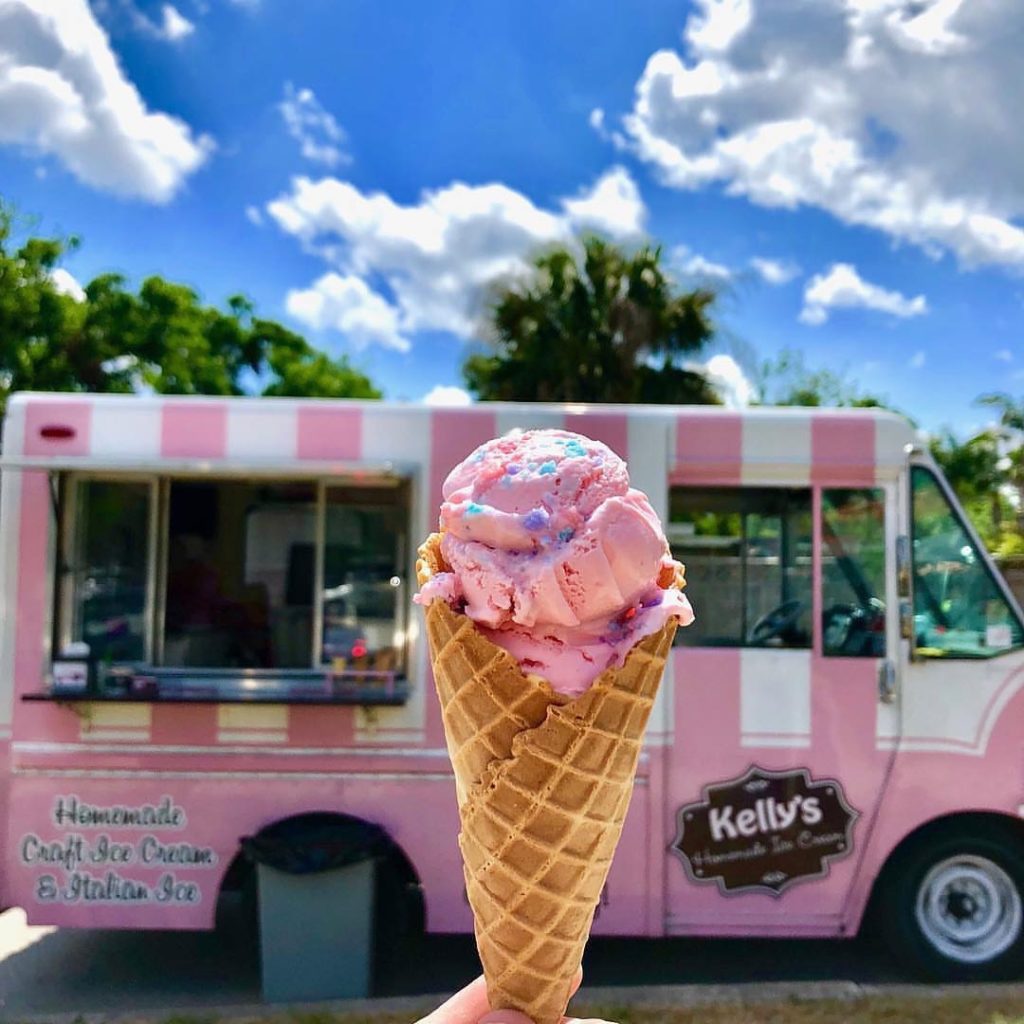 BUDGET-FRIENDLY FUN
39. Lake Eola Park
"No matter where they start, I feel like all first dates end up with a romantic stroll around Lake Eola."
– @mrsmatetohead
40. Lake Eola Surprise Picnic
"We had a surprise picnic at Lake Eola. Surprise because we agreed not to tell the other what we were bringing.
– @lorenaoyoko
41. Disney's BoardWalk
"We walked around the Boardwalk at Disney…the sunset was beautiful, lots to see, and now we can go back and relive our first date with our kiddos."
– @andrearank
Tip: Disney's BoardWalk is another fun location for a progressive date.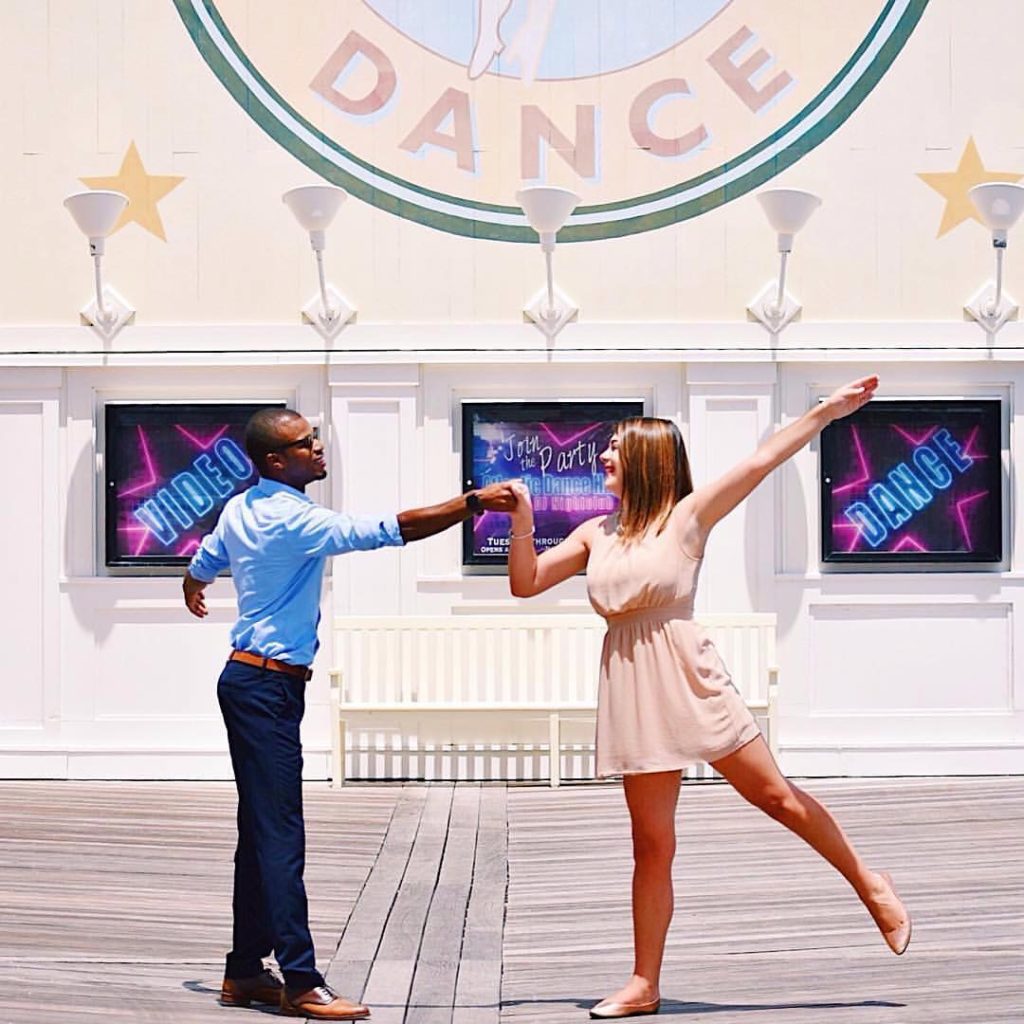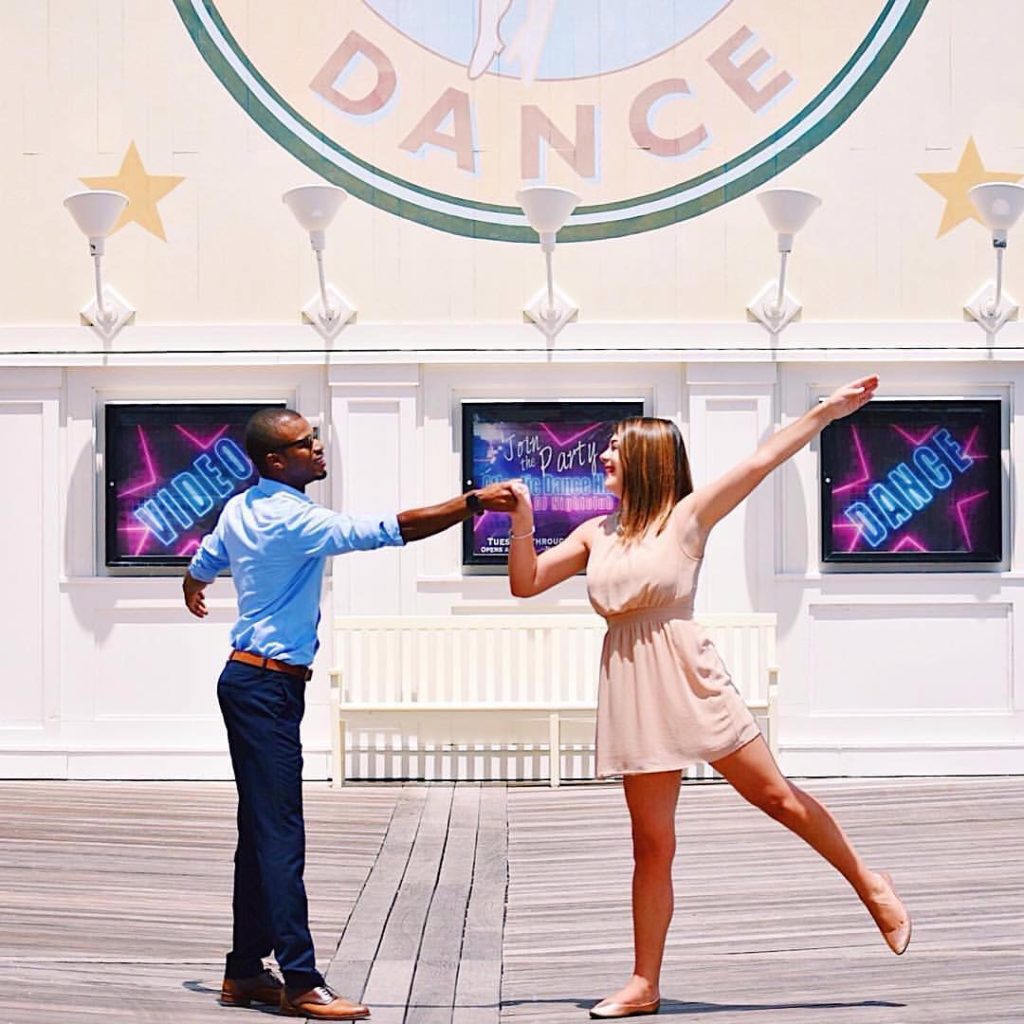 OUR PICKS:
42. Bok Tower Gardens
Yes, Bok Tower Gardens is a bit of a drive from Orlando. But the scenic setting is extra romantic, the gardens are peaceful and quiet and admission is reasonable. Pro tip: Admission is half off for Florida residents the entire month of August.
43. Farmer's Market
Like food truck meet-ups, farmers markets are casual and the variety of vendors and things to see means you'll never run out of things to talk about and explore. A few of our favorites include the Orlando Farmers Market (Sundays) and Winter Garden Farmers Market (Saturdays). Bonus: they're totally easy on the wallet.
44. Movie Night at Leu Gardens
Build your own picnic basket with provisions from Swine & Sons or East End Market before watching the movie. This way, you'll both get to select food you enjoy. The casual setting quells some of those first date jitters while the experience is unique enough to make a great first impression. Check the calendar for upcoming movies.
Also try: Popcorn Flicks in the Park in Winter Park.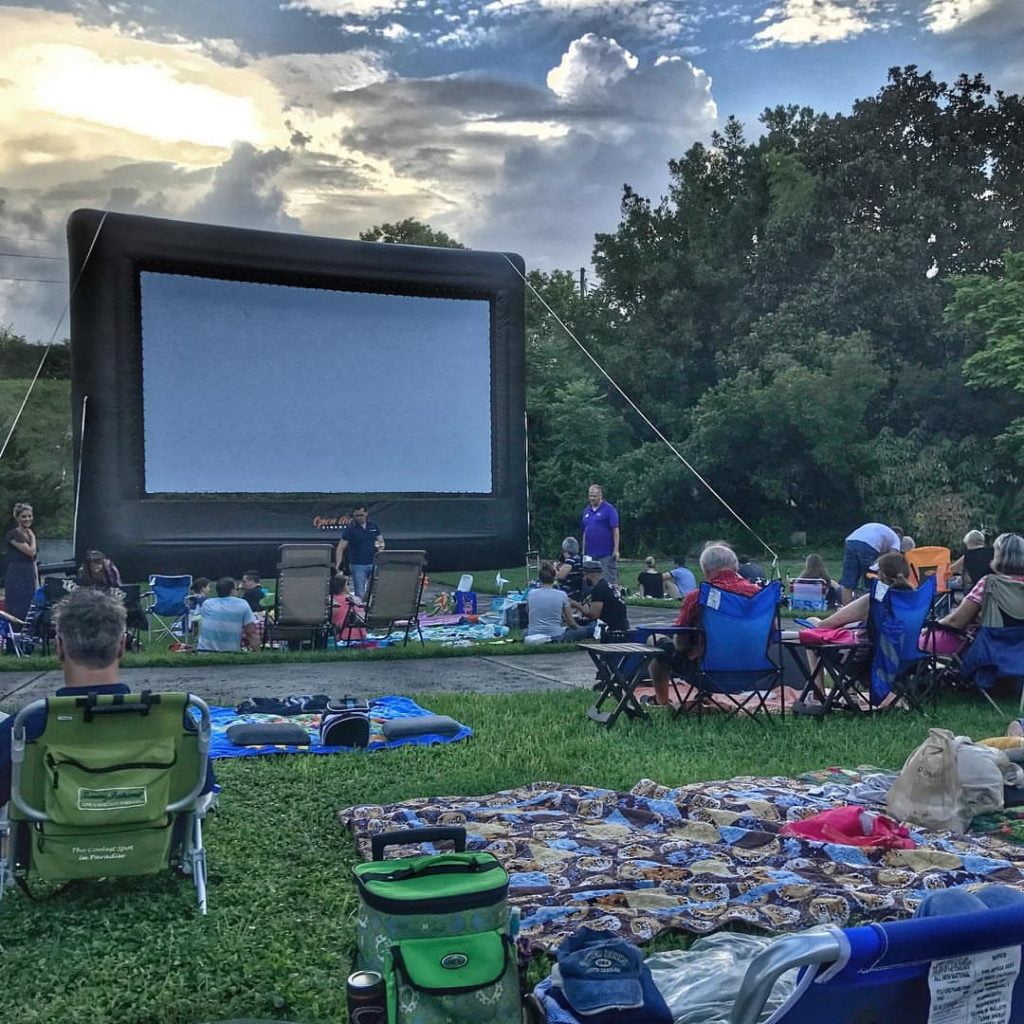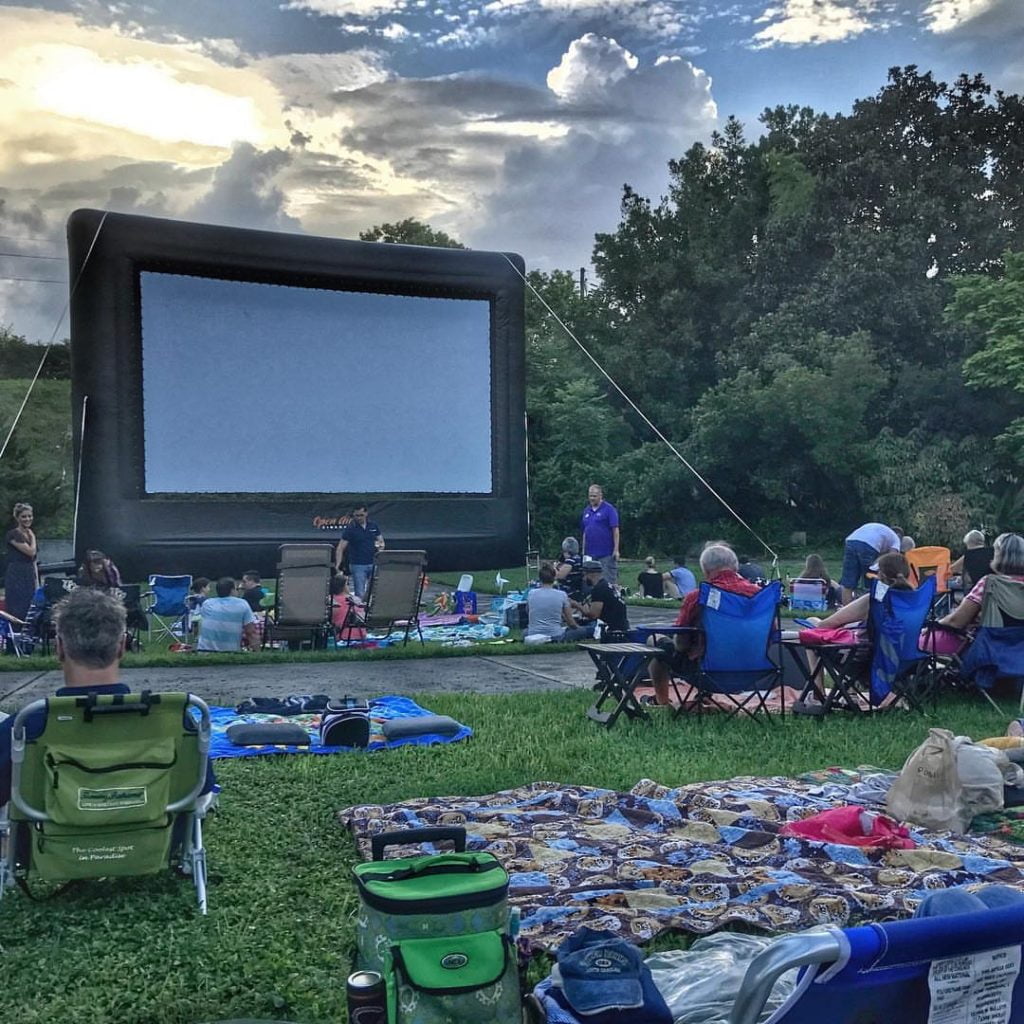 LUNCH + BRUNCH
45. Dandelion Communitea Cafe
"Dandelion Cafe! We still love that place 9 years later."
– Julie S
Tip: Looking for more vegetarian and vegan-friendly date night eats? Here are a few of our favorites.
46. Krungthep Tea Time
"Had a cute late lunch at Krungthep Tea Time and shared one of their brick toast desserts!"
– @a_cuteangleeats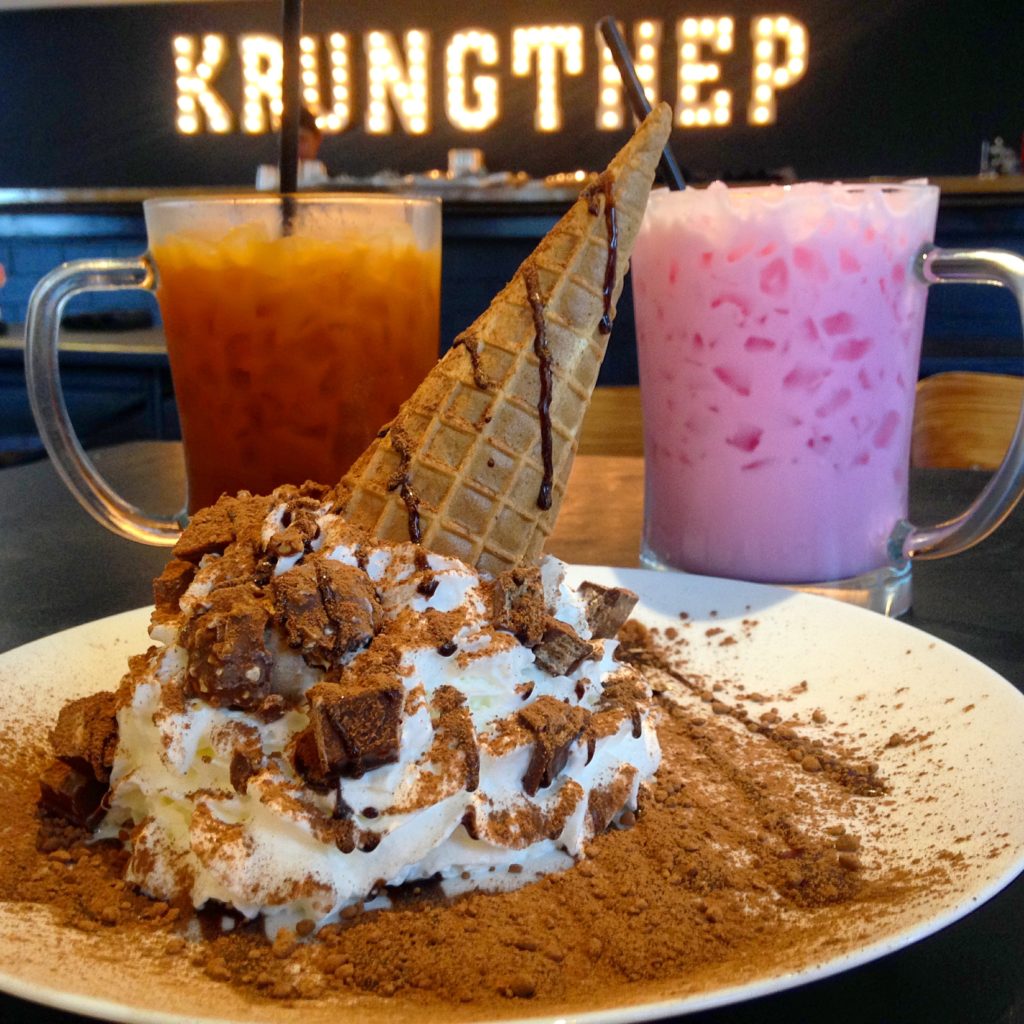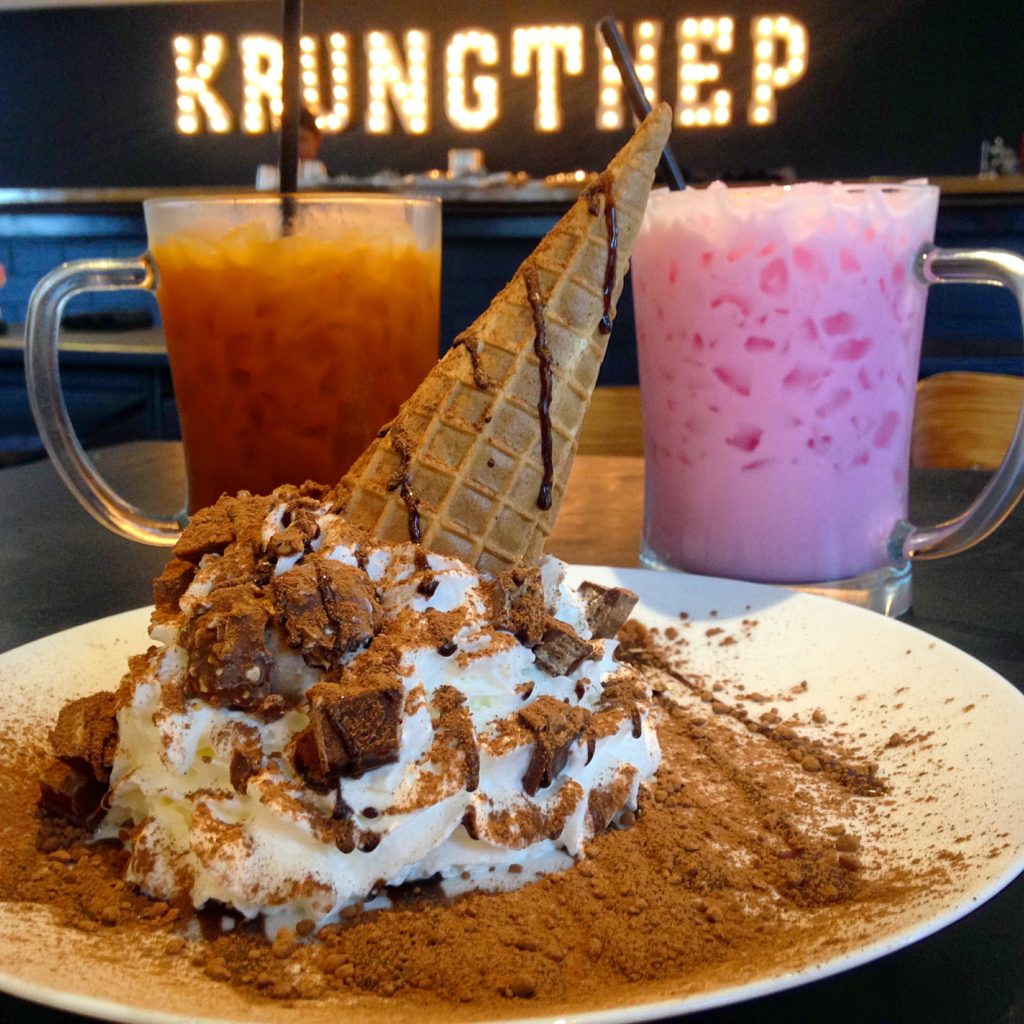 47. Sunday in Orlando
"Artisans Table for Sunday brunch followed with a walk around Lake Eola and the Orlando Farmers Market."
– Meagan M.
OUR PICKS:
48. Thornton Park
This is the perfect place to spend a Sunday and there's no shortage of options for brunch. A few of our favorites are Soco Thornton Park and The Stubborn Mule.
49. The Sanctum
Regardless of whether you're vegetarian or not, this plant-based eatery is a hip place to meet for the first time.
50. The Strand
The Strand is a cozy eatery in the Mills 50 District that's casual yet refined. It's a wonderful spot to meet for lunch, brunch or dinner. Check out the local murals after grabbing a bite.
Where was your first date in Orlando? Share it with us in the comments!