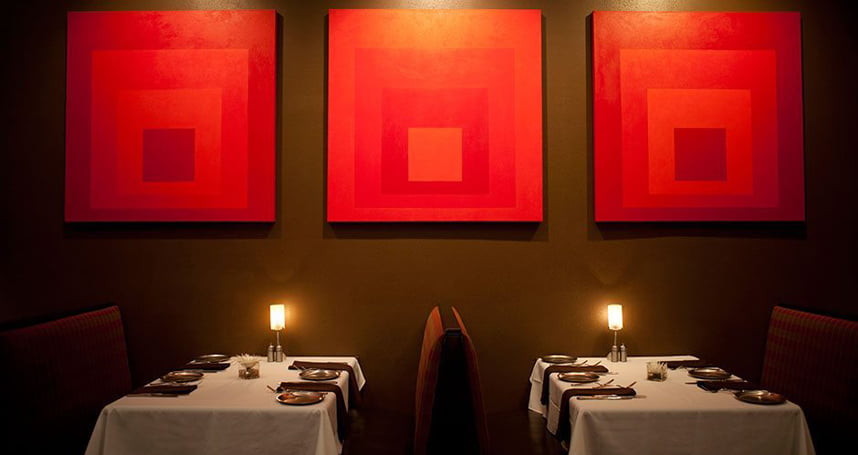 There's something about getting dressed to the nines for an upscale evening with your other half. Steakhouses are the perfect excuse to step up date night or celebrate in style. The two of you can bond over indulgent cuisine while living in a special moment of time. Plus, there's no need to worry about cooking or clean-up!
We've gathered a few of our favorite Orlando steakhouses (and a few beyond) to add to your "must-try" list for a romantic night out.
Kres Chophouse
This favorite date night spot is housed inside of a historical building. Kres Chophouse strives to deliver modern creativity to classical favorites. Beef and seafood are sourced as locally as possible, offering the best quality at a more budget-conscious price. The atmosphere is sultry and warm with low lighting and intimate tables. The dining room offers modern sophistication and the scenery is filled with pops of bold red to entice your eyes and appetite. The menu is updated seasonally, keeping each visit fresh. Options abound from New York Strip to roasted duck and lamb chops. Try one of the hand-crafted cocktails to accompany your feast. Vegetarian and gluten free dishes are available.
17 W. Church St., Orlando, FL
(407) 447-7950; kresrestaurant.com
Bull & Bear
Taking its look from the original Bull and Bear in New York City, the dining area of this resort steakhouse is full of rich tones of brown and tan against a backdrop of wood and glass. The menu showcases trendsetting epicurean fare of Chateaubriand steak, Tomahawk steaks, and Wagyu beef. Patrons can even choose their style of flavoring from peppercorn sauce, Bull & Bear steak sauce, foyot sauce, truffle red wine sauce and spiced chimichurri. Save room for a taste of a decadent dessert. After dinner, go for a stroll around the resort grounds for a romantic end to your special evening. Reservations for this upscale establishment are recommended.
14200 Bonnet Creek Resort Lane, Orlando (located inside Waldorf Astoria Orlando)
(407) 597-5500; bullandbearorlando.com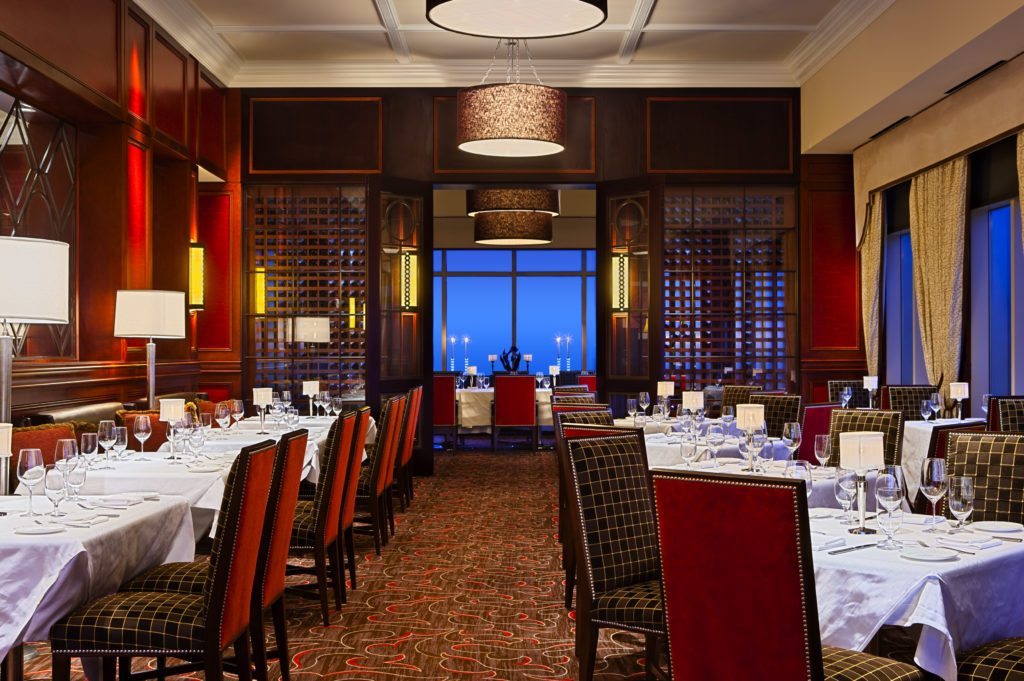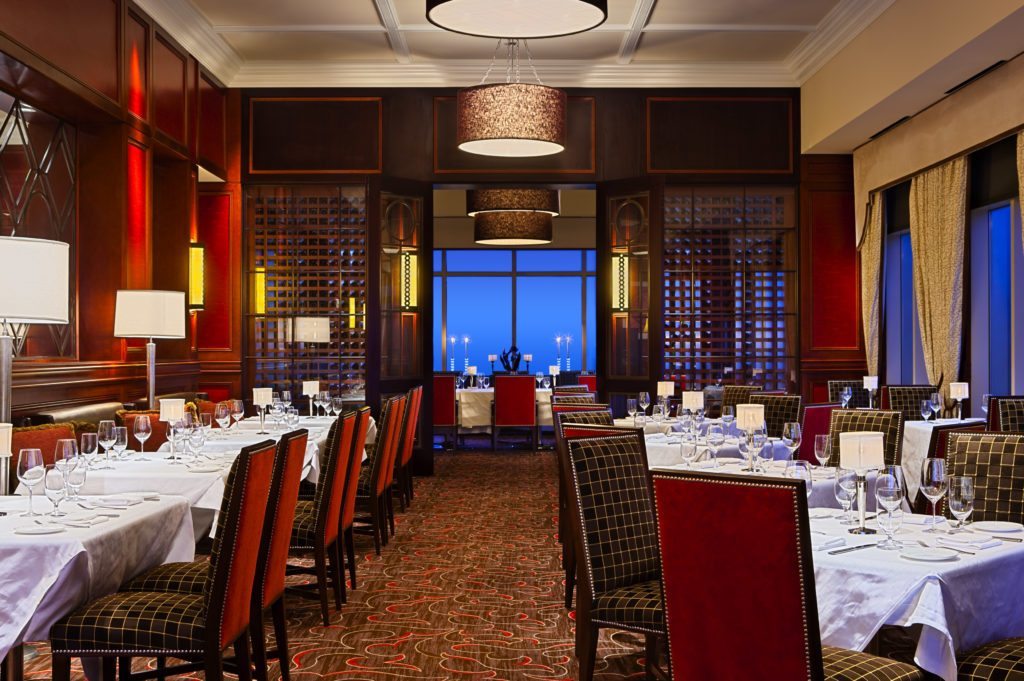 A Land Remembered
Named after the bestselling novel by Patrick Smith, A Land Remembered is a premier steakhouse inside of the Rosen Shingle Creek Resort. The decor isn't the only thing paying homage to the book's setting of the old Florida frontier days; the food does as well. The beef is sourced from Harris Ranch in California and seafood comes from our own shores. Guests will be seated in a plantation-style dining room and served filet, ribeye, surf and turf, lobster tail, salmon and other upscale cuisine. Join the email list to receive periodic specials.
Erika from Orlando wrote on OpenTable, "This was our third time dining at A Land Remembered, and like the previous two visits, our experience was top-notch. Kareem was our server, and he was fantastic – attentive, knowledgeable and an absolute pleasure. The food is sheer perfection, the ambiance is relaxed and inviting, and the service from start to finish is exceptional. Highly recommend it for a wonderful steak or seafood dinner!"
9939 Universal Blvd., Orlando
(407) 996-1956; landrememberedrestaurant.com
7593 Chophouse
Located on the main floor of the Grande building, just off Reunion Resort's beautiful lobby you'll find 7593 Chophouse. The steakhouse is the resort's newest fine-dining restaurant. Led by Executive Chef Sabrina Greene, the menu boasts a selection of USDA prime steaks, sushi rolls, craft cocktails, and an extensive wine list.
The restaurant was built on the concept of quality over quantity, offering 7 incredible sides, 5 savory enhancements, 9 proteins, and 3 signature sushi rolls. The stunning resort and golf course seals the deal on the ultimate date night atmosphere.
7593 Gathering Dr., Kissimmee (located inside Reunion Resort)
(844) 204-6382; reunionresort.com/7593chophouse.htm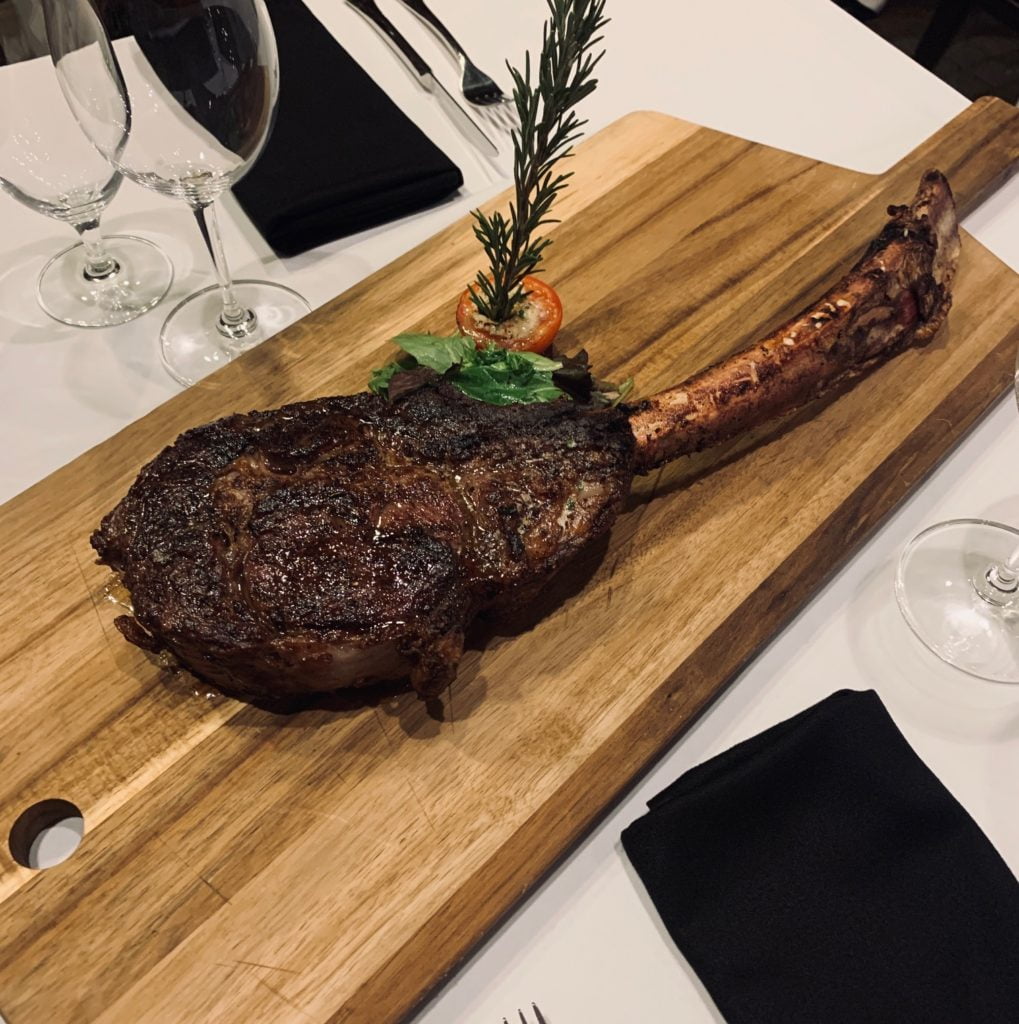 Christner's Prime Steak & Lobster
Christner's Prime Steak and Lobster is one of the community's favorite fine dining institutions, and one of Orlando's oldest restaurants. Just this year they celebrated their 25th anniversary! With dark hues of reds and browns, the dining area feels more like a private club where you are provided impeccable service and mouthwatering cuisine. The beef is prime USDA cuts and the cold water lobster is imported. Sip on one of the 4,500 wines offered to accompany your meal.
Christner's is a family-owned restaurant dedicated to providing memorable dining experiences. They even offer temperature-controlled lockers for patrons to rent and store wine for an annual rate. No corking fees when you are ready to pop the top! Two lounges are available for guests to relax: the piano lounge and traditional lounge. If you book on a Saturday night, you will have enchanting entertainment, thanks to the magicians from "See Magic Live." Magicians perform from 7 – 9pm.
729 Lee Rd., Orlando
(407) 645-4443; christnersprimesteakandlobster.com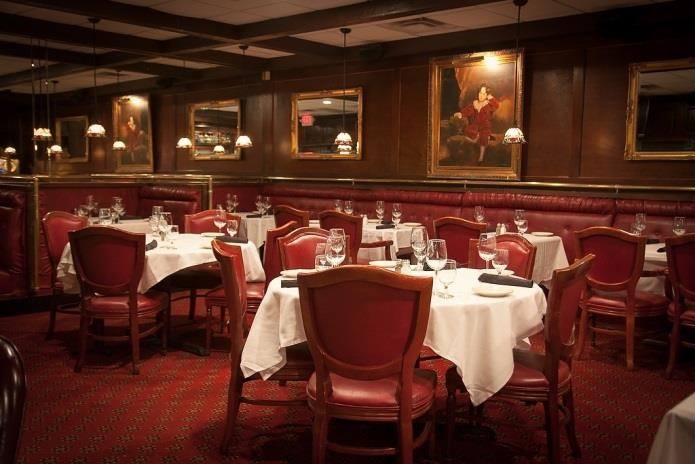 Linda's La Cantina
Ok, so this one isn't exactly swanky, but Linda's La Cantina is a staple in the Orlando community. It's been serving locals and tourists since 1947! Having been through their fare share of history and tragedy of a restaurant engulfed in flames, the family members in charge of La Cantina have persevered with their vision for a steak lover's oasis. The steak is USDA choice beef and cooked to secure the tasty juices within. Walking into the dining room is like walking into a beloved family member's home. It's adorned with chandeliers, murals, pictures, and checkered tablecloths. Note that it can be noisy at times due to the open plan. The lounge features a sunken seating area around a fire fountain. How retro!
Kristie J. from Orlando said on TripAdvisor, "What a great place to have a nice dinner. Not too casual but not too fancy either. Atmosphere is quite nice and food is delicious and plentiful. Portions are large and prices are reasonable for what you get. We had the medium filet mignon, a ribeye, and spaghetti. Everyone took home leftovers and I had two more meals out of mine."
4721 E. Colonial Dr., Orlando
(407) 894-6415; lindaslacantina.com
Capa
Listed on the Best 100 Wine Restaurants in the U.S. by Wine Enthusiast magazine, Capa is a lover's retreat for dining. It is located on the 17th floor of the Four Seasons Resort Orlando and offers contemporary Spanish cuisine. Dine on seafood fresh from the Floridian coast or a prime cut of beef. There's also an extensive tapas menu. All of this is served alongside an elevated view of the dark horizon lit up by bursting fireworks from Walt Disney World. Plan accordingly so your taste buds can indulge in dessert while your eyes indulge the spectacular scenery.
Yelp user Nada D. from Canada says, "Hands down, the most sensational steak dinner I've ever had! Warren, our server led us through the beautiful menu which features specialties influenced from Spanish cuisine. From the shrimp appetizers, charcuterie platter, tomato salad, to my bone-in filet, the dinner was exceptional!"
10100 Dream Tree Blvd., Lake Buena Vista (located inside Four Seasons Resort Orlando)
(407) 313-7777; fourseasons.com/orlando/dining/restaurants/capa
Del Frisco's Double Eagle Steakhouse
Expect to splurge at Del Frisco's located on I-Drive. This multi-level restaurant features two bars, five private dining rooms, a dimly lit dining room and patio for a classic steak dinner. They are known for their 45-day dry aged steaks, which are cooked to perfection and melt in your mouth. The seating area is contemporary and open concept. Private dining rooms are accessible by reservation with the most intimate maxing at 12 occupants. During the summer, patrons can dine on a steak or seafood entree for $59. The Prime Pair menu runs through September 3, 2018 and includes a salad, entree paired with a lump crab cake, and a side dish. The Prime Pair menu is available on Sundays too at any time of the year.
9150 International Dr., Orlando
(407) 351-5074; delfriscos.com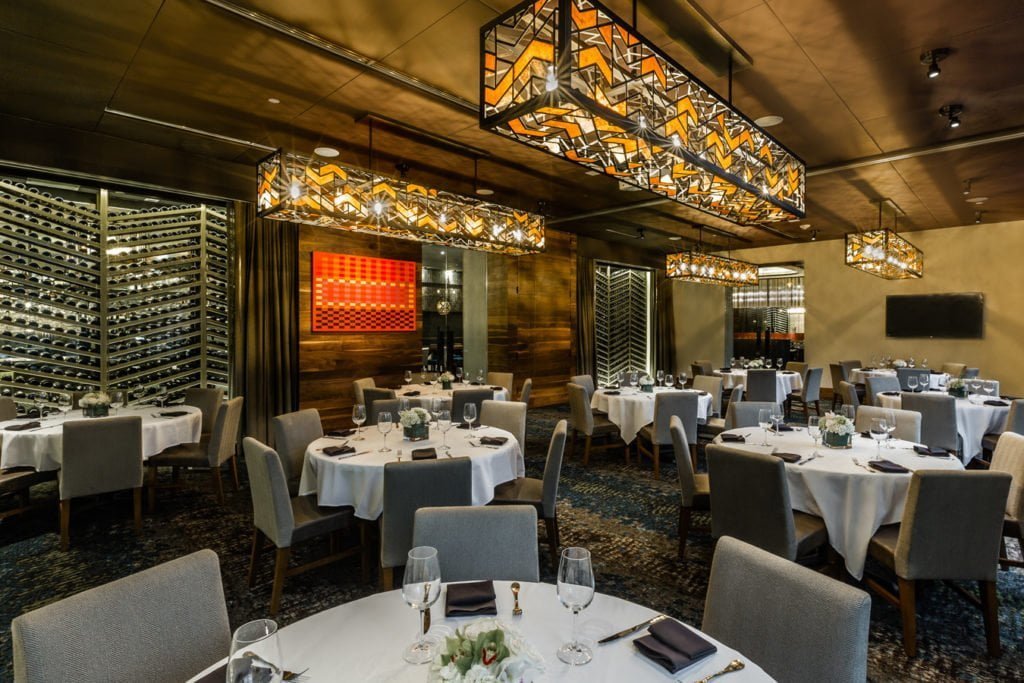 Yachtsman Steakhouse
Plan your escape to New England just a hop, skip, and jump away from your backyard. Yachtsman Steakhouse at Disney's Yacht Club Resort is a mature eatery serving premium steaks and seafood. The beef is aged in-house and cooked to order over an oak-fired grill. Try the 21-day aged Porterhouse for two ($119) or Yachtsman Seafood Plateau for Two ($98) which comes with lobster, mussels, crab cakes, snapper ceviche, jumbo shrimp, oysters and octopus. Expect the tailored Disney service we all know and love in a beautifully designed atmosphere. Plus, once dinner is complete, feel free to stroll around the resort to make the evening last a little longer.
1700 Epcot Resorts Blvd., Orlando
(407) 934-3818; disneyworld.disney.go.com/dining/yacht-club-resort/yachtsman-steakhouse
Also try:
Beyond Orlando
Orlando is home to many worthy options for fine dining. Should you decide to venture beyond the metropolis and discover something new, here are a few options worth the drive.
Bern's Steakhouse – Tampa
You would be hard pressed to find a dining experience like the one offered at Bern's Steakhouse. The hour and a half drive from Orlando to Tampa will be worth every minute. The menu displays pricing of cuts by thickness and weight, ensuring you get a perfect piece of beef cooked to your liking every time. A special "Kitchen within a Kitchen" menu changes monthly to offer the freshest seasonal ingredients for other entree dishes. The Bern's family also has a farm in North Tampa used specifically for growing vegetables for the restaurant.
No visit to Bern's is complete without the royal treatment offered inside the Harry Waugh Dessert Room. The Dessert Room houses 48 private booths for winding down the evening while partaking in your choice of over 50 handmade desserts and more than 1,000 dessert wines and spirits. Each booth includes a phone for contacting the restaurant's pianist to request a tune. There are six channels of various music selections played by the pianist piped into each booth for a customizable setting. This evening will be one you and your love will not soon forget.
1208 S. Howard Ave., Tampa
(813) 251-2421; bernssteakhouse.com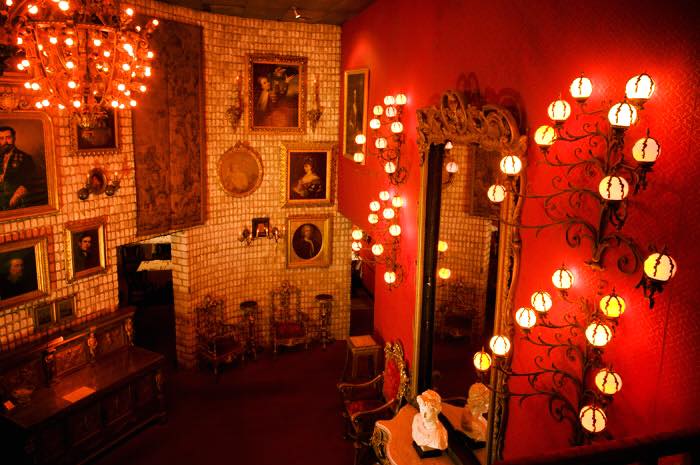 Whispering Oaks Winery – Oxford
It will take just over an hour to arrive at Whispering Oaks Winery. Owned by Holland-native Johannes Vanderwey, this local winery produces and processes the blueberries used to create the nine varieties of blueberry wine made onsite. A benefit to this blueberry wine? A 2012 study by UF revealed that Vanderwey's batches hold more antioxidants than white and most red wines. I'll toast to that!
While all of that sounds lovely, what does it have to do with steak? Every Friday and Saturday evening, the Winery hosts a steak night. Staff grills steak and fish on the open wood grill. Attendees choose from salmon, a 16 oz. Porterhouse or ribeye accompanied by an Idaho baked potato, salad bar, green beans, baked beans and bread. The price per person is $27.50. Note that parties of two will most likely be seated at a table with other couples. If you prefer to not dine family style, double date with friends to be seated at your own private table.
10934 N. County Rd. 475, Oxford
(352) 748-0449; winesofflorida.com