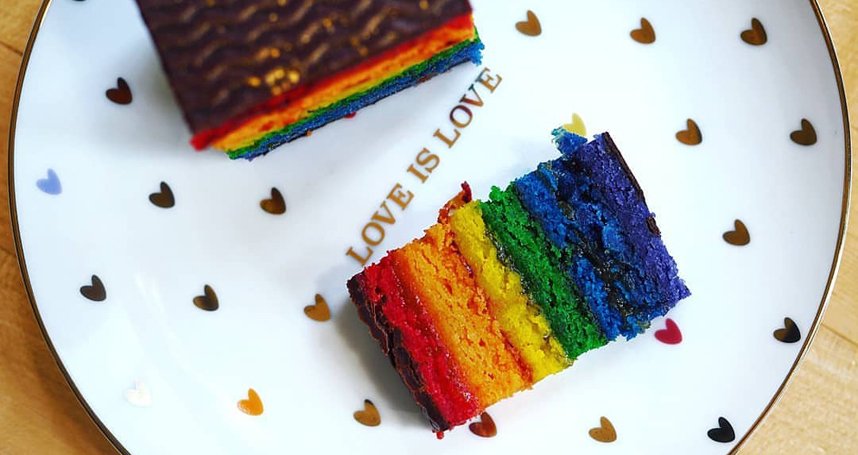 Instagram is our favorite social media platform, so we've launched a series to showcase some of our favorite Orlando Instagrammers. Each month we'll choose a different local digital storyteller to feature. We love following them and we hope you will too!
This month we're featuring Lisa Wilk, the beautiful face behind @tastecooksip. Full of amazing food photography and detailed information on the dining scene, Lisa's feed inspires us to visit Orlando favorites while also going beyond the usual suspects for a dining adventure. Her account is her way of participating in the food, wine and culinary scene in Central Florida, and we're happy to tag along.
We checked in with Lisa to get her restaurant recommendations in Orlando's best dining districts, and here's what she had to say…
Disney
Jiko – The Cooking Place
There is no theme park admission required to take your senses on a journey to Africa. Feast on gourmet African cuisine at Jiko – The Cooking Place, located within the Animal Kingdom Lodge. Exotic spices flavor entrees ranging from lamb, boar and beef tenderloin to chicken, fish and seafood. Vegetarian menu options are also available. The Cooking Place within Jiko is the "chefs table" counter, where diners enjoy an interactive dining experience as chefs cook in the wood-burning ovens.
Before dinner, plan to take a walk on the observation bridge to enjoy a view of the African Savannah complete with Giraffe, Bongo, Impala, Thompsons Gazelles and more.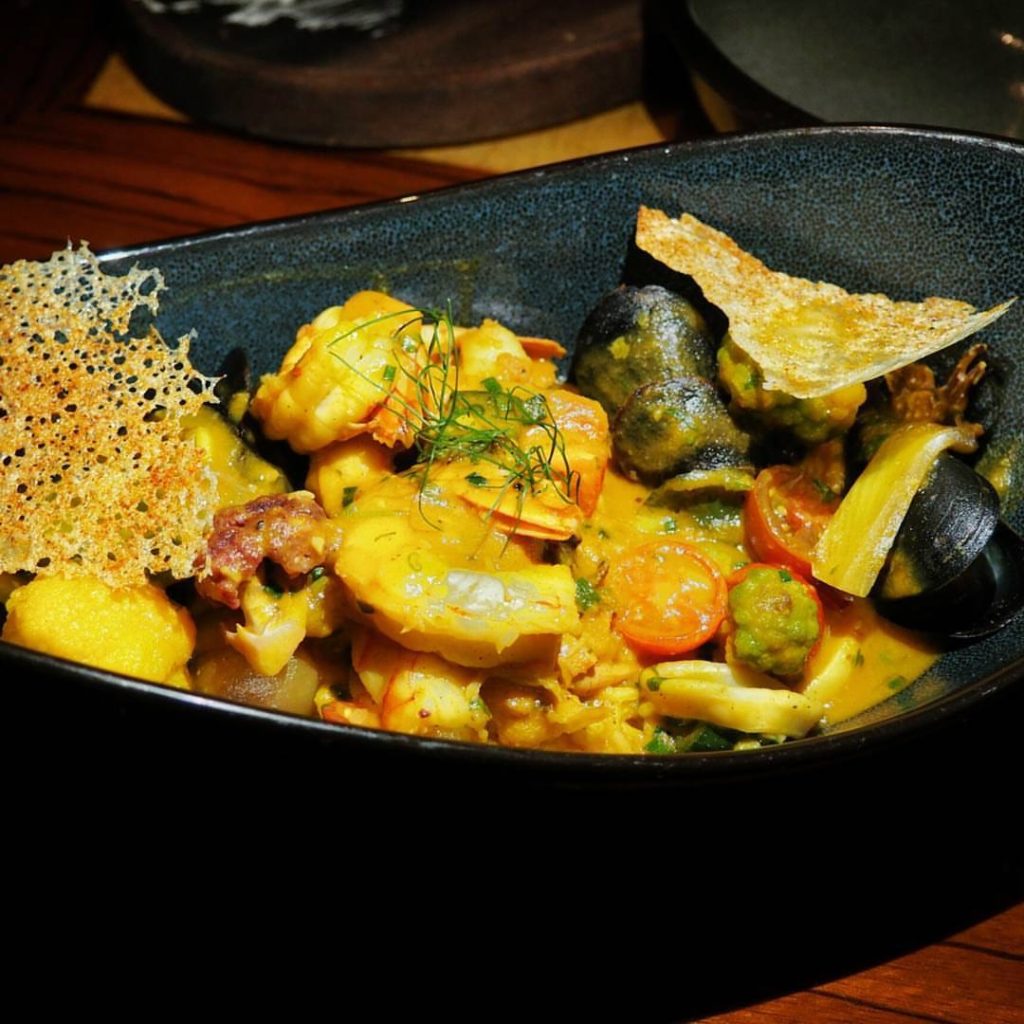 Wine Bar George
One would expect a diverse and delicious wine selection at the new wine bar in Disney Springs, Wine Bar George, opened by Master Sommelier, George Miliotes. Wine lovers will rejoice in the 130 wines by the glass and reserve pours available. Those in search of an expertly made cocktail, order from the creative list of cocktails and do not pass on some of the hard to find aperitifs. From there, explore the food menu, which is sure to please. Go with friends and order several small plates, or go all in with the whole Branzino. Put this spot on your list for Magical Dining, as this new restaurant is sure to be popular.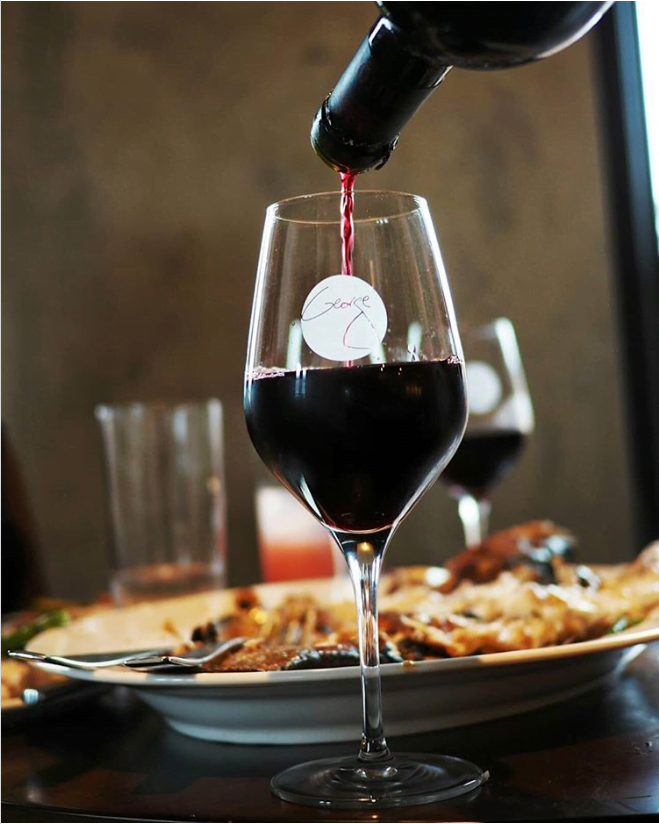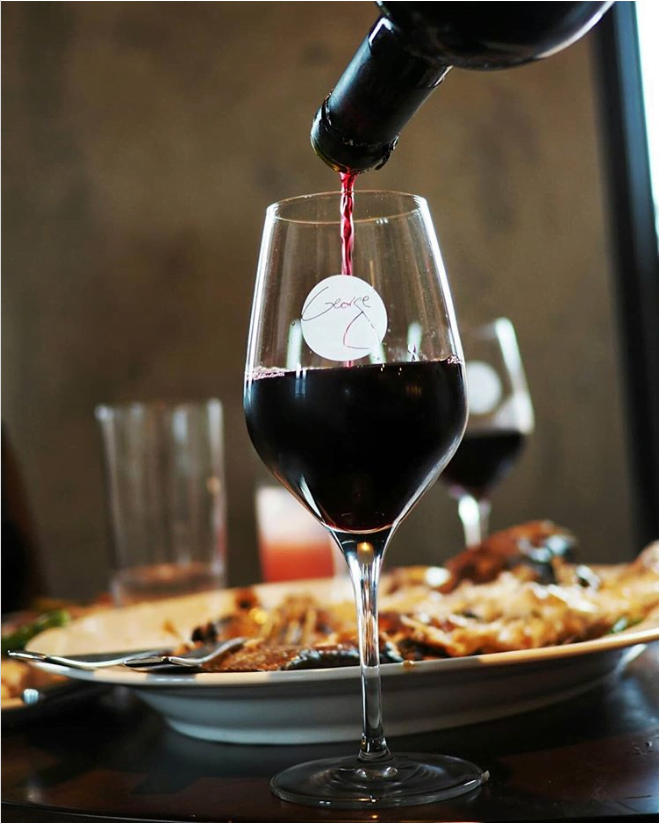 Restaurant Row
Urbain 40
At Urbain 40, tucked in the Via Dellagio plaza in Dr. Phillips, Chef Tim Keating is thoughtfully preparing a new category of cuisine: "every day, fine dining". Never fussy, attention is paid to each element on the beautifully executed plate. Grilled Gulf Coast Grouper, Pork Shank and the new Veal Milanese feature thoughtfully sourced ingredients. Pastas are expertly prepared and a nod to Chef Keating's time in Italy, the Bolognese a hearty and flavorful option. Go all out with a premium steak or keep it reasonable with an Angus burger. A meal enjoyed in the stunning dining room feels like an occasion and with so many delicious options on the menu, a repeat visit is a must. Urbain 40 makes every meal a celebration.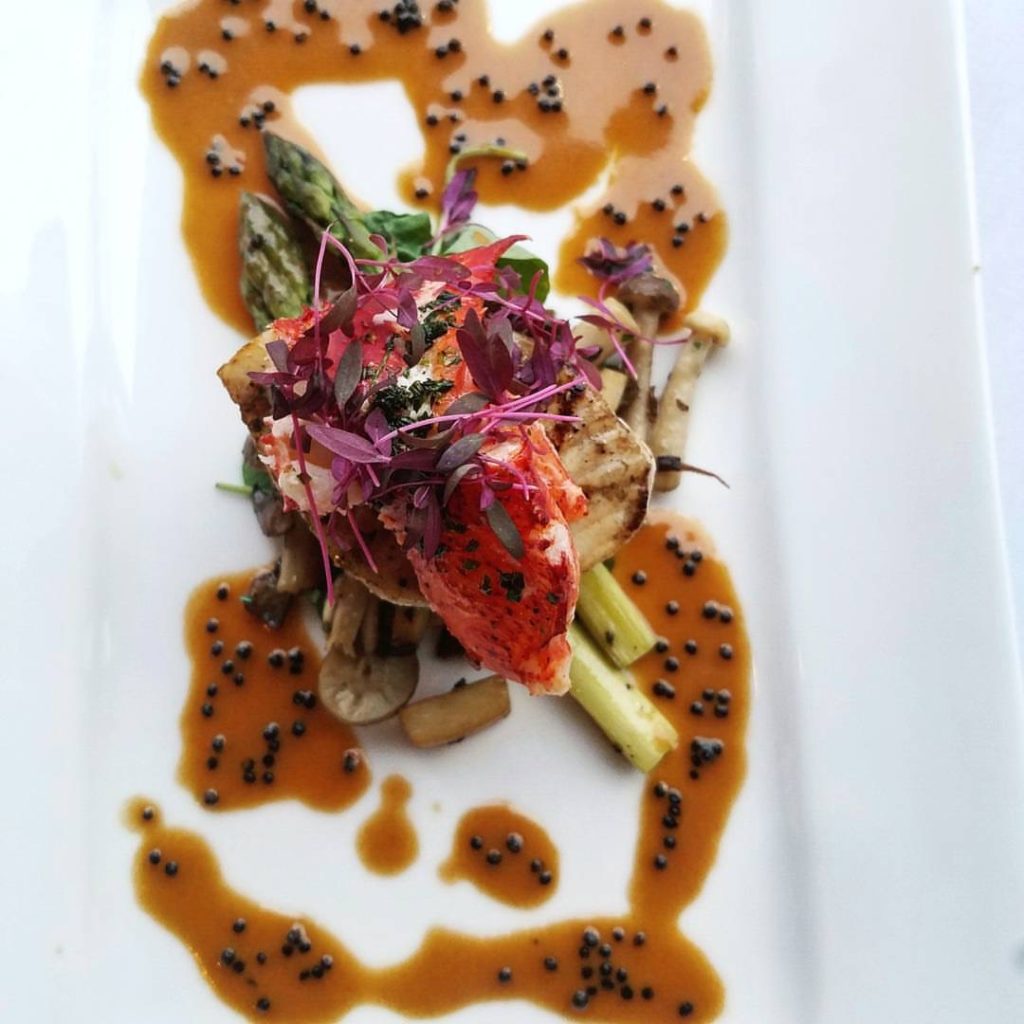 Winter Park
Buttermilk Bakery
More than sweet treats, locals know that Buttermilk Bakery is serving breakfast, lunch and weekend brunch. This popular bakery opened its doors to a loyal following in 2016, gaining acclaim with its gourmet take on pop tarts. Picture perfect French pastries fill the case and the croissants are what buttery and flaky dreams are made of. Seasonally inspired tarts, galettes and tea cakes are perfect to grab and go or enjoy at one of the tables. Roasted Beef Tartine, Butternut Squash Tartine and seasonal quiches are delicious for lunch, and weekend brunch kicks it up with eggs in purgatory, sourdough pancakes and rotating chef's specials. Vegetarian menu options are available.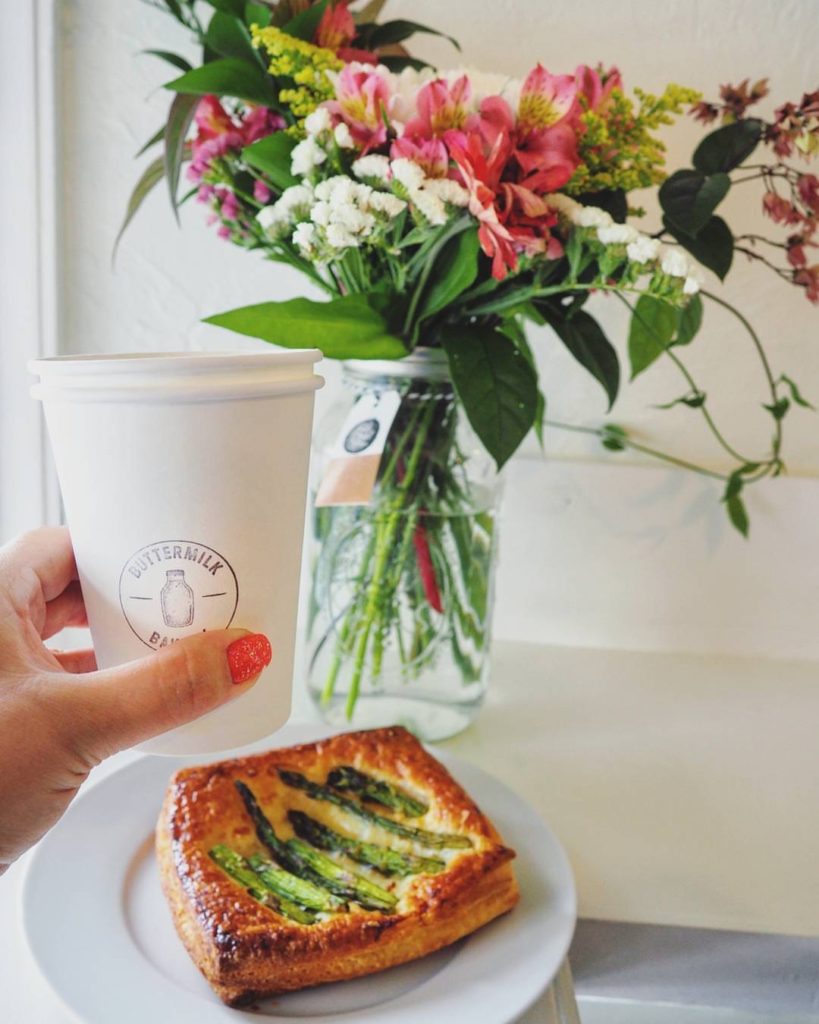 Swine and Sons
You've heard of Ravenous Pig, but have you visited the younger brother located next door to the critically-acclaimed Winter Park gastropub? Swine and Sons serves up breakfast and lunch, both dine in and to-go, offering the best of both worlds as you explore the Winter Park area and beyond.
Enjoy hearty sandwiches, house cured charcuterie or an array of apps and snacks for a new take on tapas-style dining. Consider ordering ahead for the perfect weeknight no-cook date night at home. The Southern Cobb salad features house smoked pecans and fresh greens, which I opted to have topped with Key West pink shrimp. (Also try it with the pulled pork!) Select spritzes (cocktails) are available; the Bicyclette made with Cappelette and Cava was refreshing! One should not pass on the Cask & Larder brewed craft beers, which are available on tap and in crowlers. Enjoy a pint with your meal and plan to take a crowler home for later!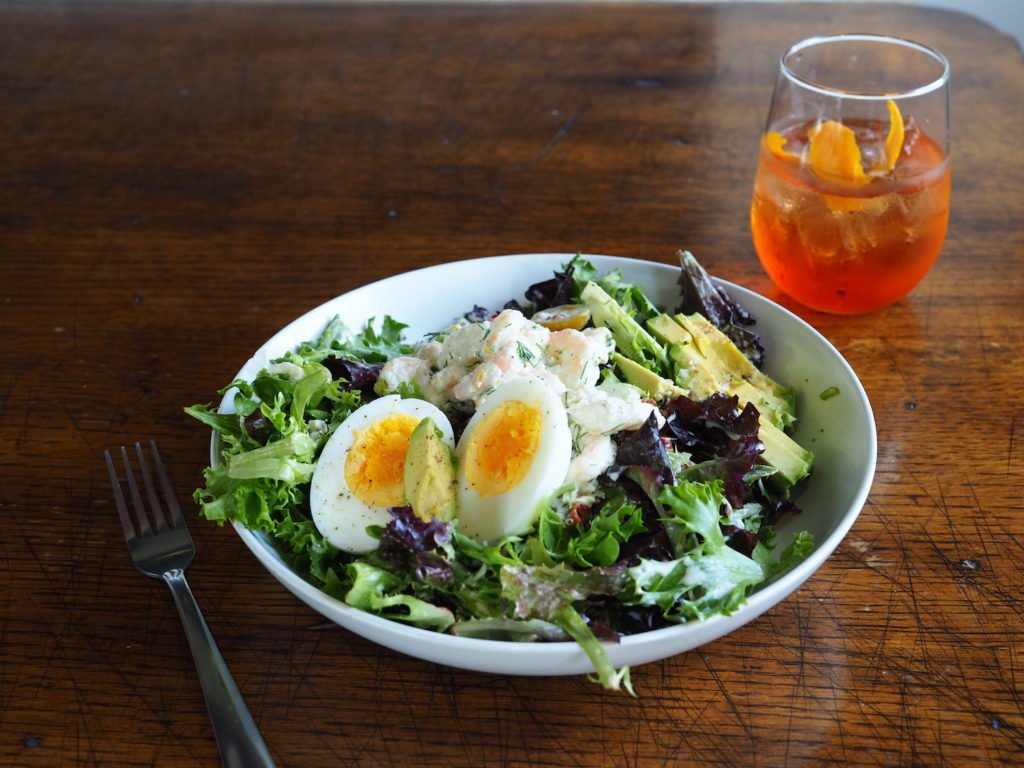 Reel Fish Coastal Kitchen & Bar
Fresh, sustainable Florida and Gulf seafood is the focus of this aptly named Winter Park restaurant. This contemporary fish-camp inspired eatery won my heart with the Smoked trout dip and their updated take on Oysters Rockefeller. For lunch try the Grouper Rueben sandwich, Oyster or Shrimp Po Boy, Reel (beef) burger or Shrimp and Avocado Louie salad. For dinner, try one of the fish and seafood platters or the Shrimp & Cheese Grits, which gets a "put an egg on it" upgrade for Saturday and Sunday brunch. The weekday happy hour offers tasty beverages and bites, including freshly shucked oysters, fish tacos and peel & eat shrimp.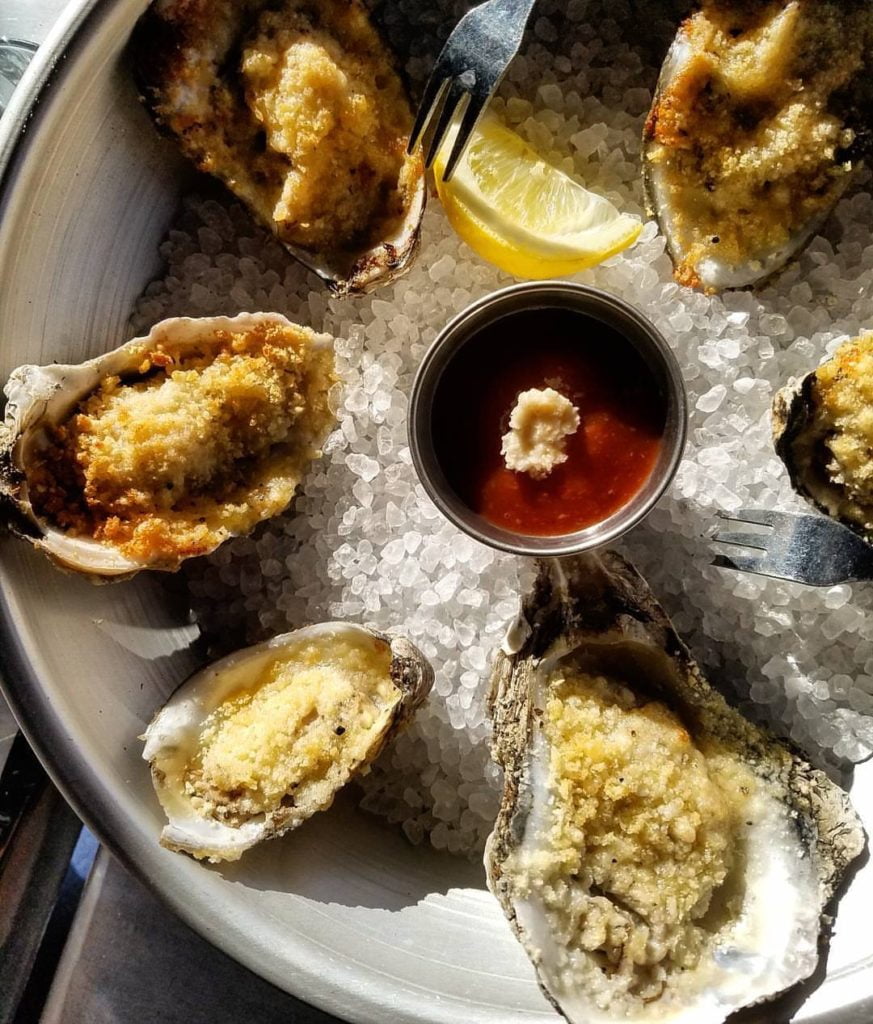 Hunger Street Tacos
Orlando is going through a taco boom, with new taco joints popping up on every corner around town. We are holding fast with our friends over at Hunger Street Tacos. Craft beers and yummy sangria are a great place to start. If you have never been, start at the top of this menu and work your way down! The authentic Mexican street tacos are flavorful and delicious, the quesadillas are cheesy and stuffed with fillings. From the tender brisket to the delicate squash blossoms, it's a party in your mouth! Cheese lovers, order the Chicharron de Queso, a massive Gouda cheese crisp, served with both guac and salsa. Meat lovers, vegetarians and vegans all have tasty options they can order off the menu while happily gathered around the table at this taco hot spot!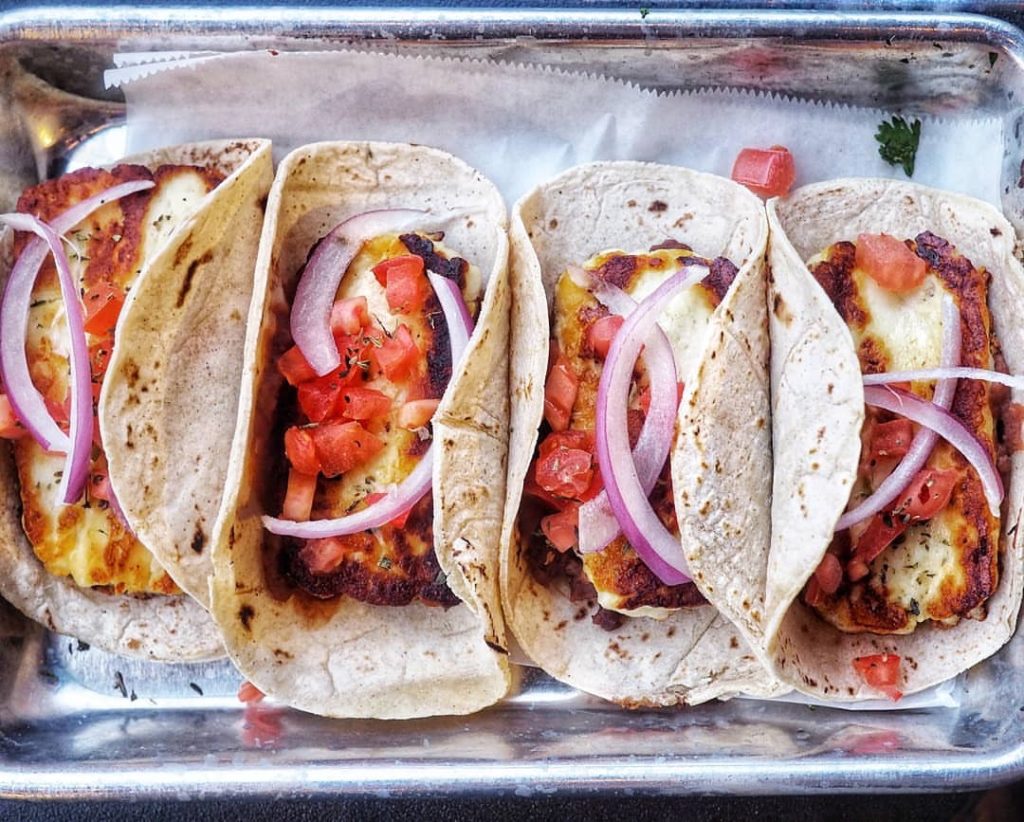 Oviedo
Yuki Hana
Sushi lovers have been traveling out to Oviedo for some of the best sushi in town. I would love to put another Oviedo sushi spot on your radar: Yuki Hana Sushi and Japanese Fusion Restaurant, located just off 417 at the intersection of SR 426/Aloma and Tuskawilla Road on the Oviedo/Winter Park line. The menu is a nice mix of cold and hot items. Any of the cold tastings will please sushi and nigiri lovers. From the warm tastings, try the Oxtail tacos, (KFC) Korean Fried chicken wings in gochujang sauce, and the Soft Shell Crab Bao.
Always ask about the Chef's Moriawase and daily specials. On my last visit I was thrilled with the daily feature of Giant Pacific Oyster with Shishito Chimichurri topped with savory Ginger Ice and served with Squid Ink Crisps.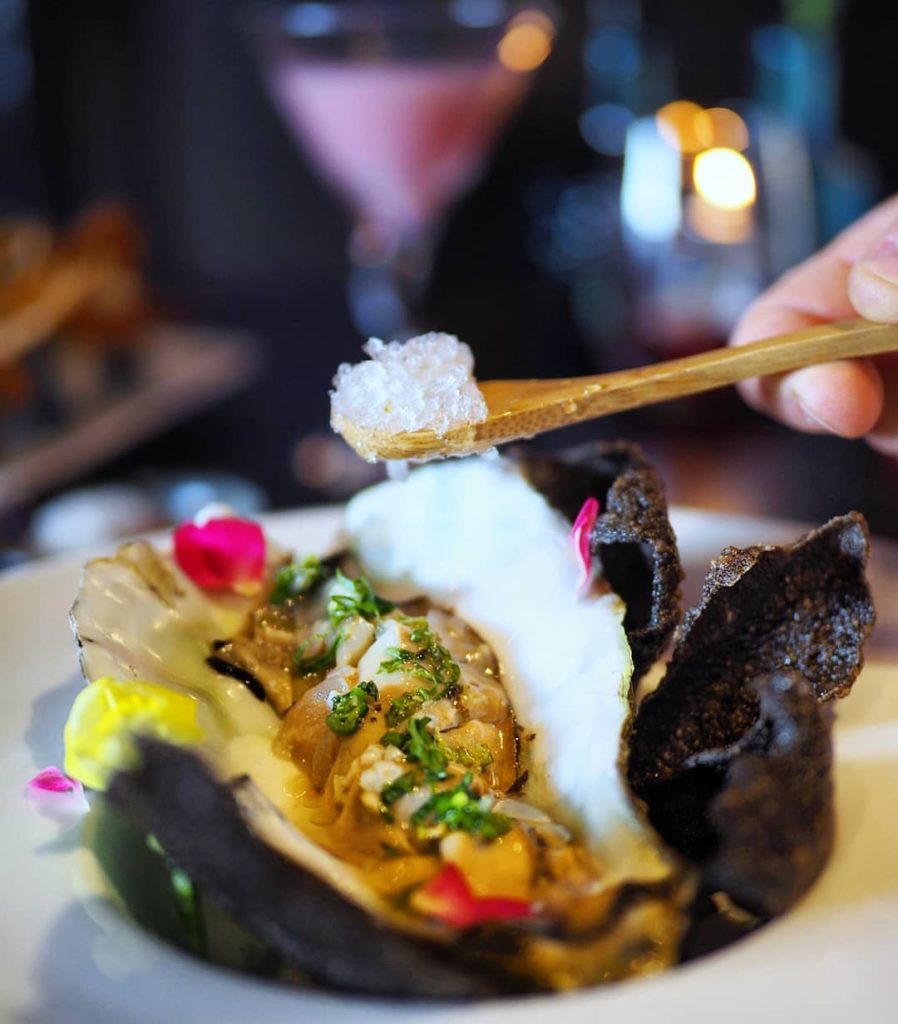 SODO/Hourglass
Pizza Bruno
We know the pizza at Pizza Bruno is epic, delicious and worth the wait. Look beyond the (amazing) pizza to the rest of the menu, which is exactly what I have done on my most recent visits. Under starters, the charred Octopus or Wood-fired Cauliflower are delicious shareables. The Kale salad is the best kale salad I've had in my life, due to the coating of rich dressing, golden raisins, candied walnuts and an avalanche of parmesan cheese.
Put it on your calendar (now) to stop in for brunch, served both Saturday and Sunday offering breakfast pizzas, Rock Shrimp Aribiatta on Polenta, the Dutch Baby Pancake and cinnamon knots, the brunchy cousin to Bruno's addictive garlic knots. Eat it all!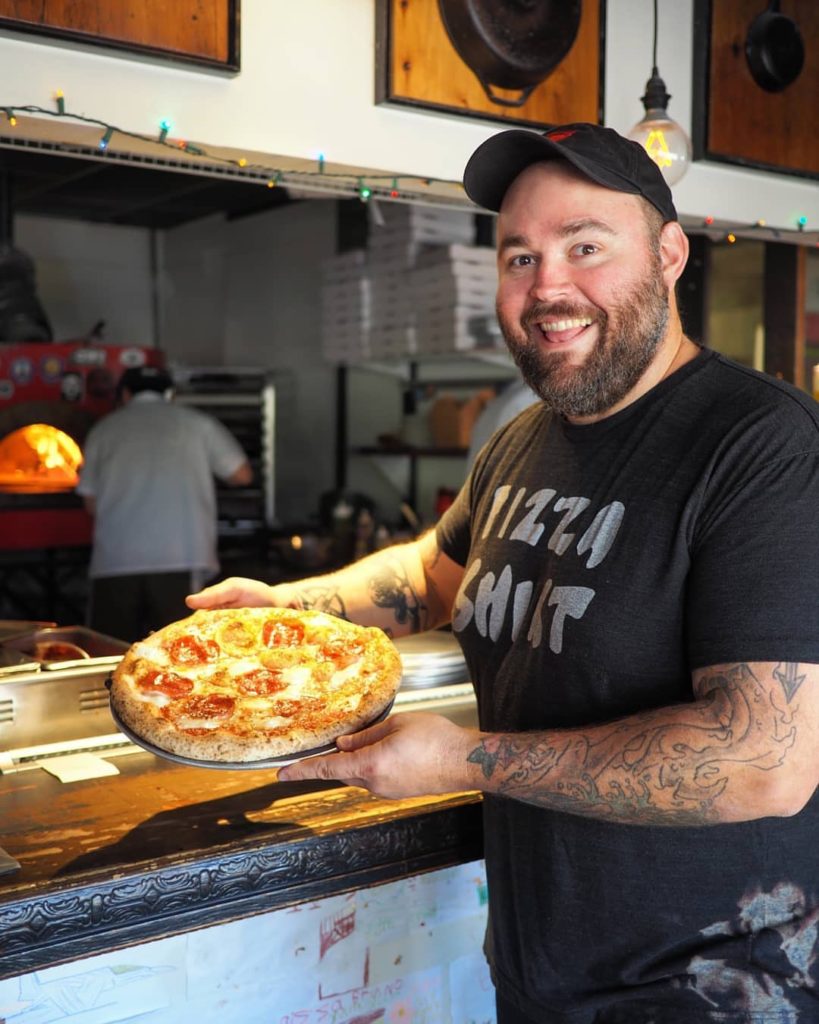 College Park
K Restaurant
The familiar faces and flavors of Chef de Cuisine Ryan McLaughlin and Pastry Chef Michelle Hulbert are creating kitchen magic over in College Park at K Restaurant. My last visit had me thoroughly enjoying some of the new craft cocktails available, thanks to the addition of a full bar in 2017. The new Sunday Brunch is a must visit for brunch lovers. Try the K Restaurant spin on chicken and biscuits, as big as a table and smothered in sausage gravy. The dinner menu features my husband's favorite filet and I always inquire as to the fish of the day, which is locally sourced and always delicious. I'm always thinking about Michelle's desserts, and you should be too. Take dessert to go, as you may be too full to enjoy it at the end of your delicious meal!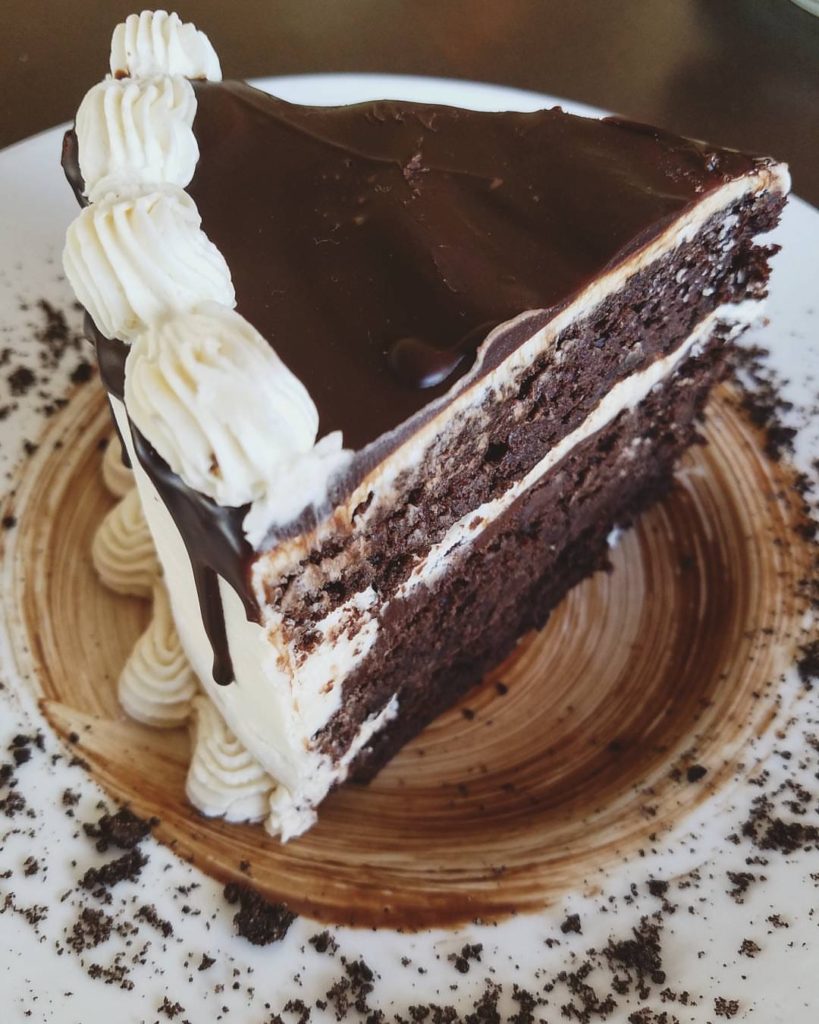 Sanford
The Smiling Bison
Located in historic downtown Sanford, Chef Josh Oakley and the team at The Smiling Bison are serving up some fine Southern fare and tasty cocktails. Chef Josh is an expert at creating flavorful dishes using locally sourced, artisanally produced ingredients. From the dream of a food cart, to a successful restaurant in the original Redlight Redlight space in Orlando, to the larger "fancier" space in Sanford, the food remains top notch.
Plan to dive into a generous plate of poutine made with the best (and also veggie-friendly) mushroom gravy you'll ever eat. From there, choose the Dry Aged Bison NY Strip Steak, the locally sourced Red Snapper or one of the Chef's daily specials. Brunch on Saturday and Sunday, where you should plan to eat the Brunch Burrito, a sizable portion of chorizo, saffron egg whites and green chile sauce. Wash it all down with a few Bloody Marys.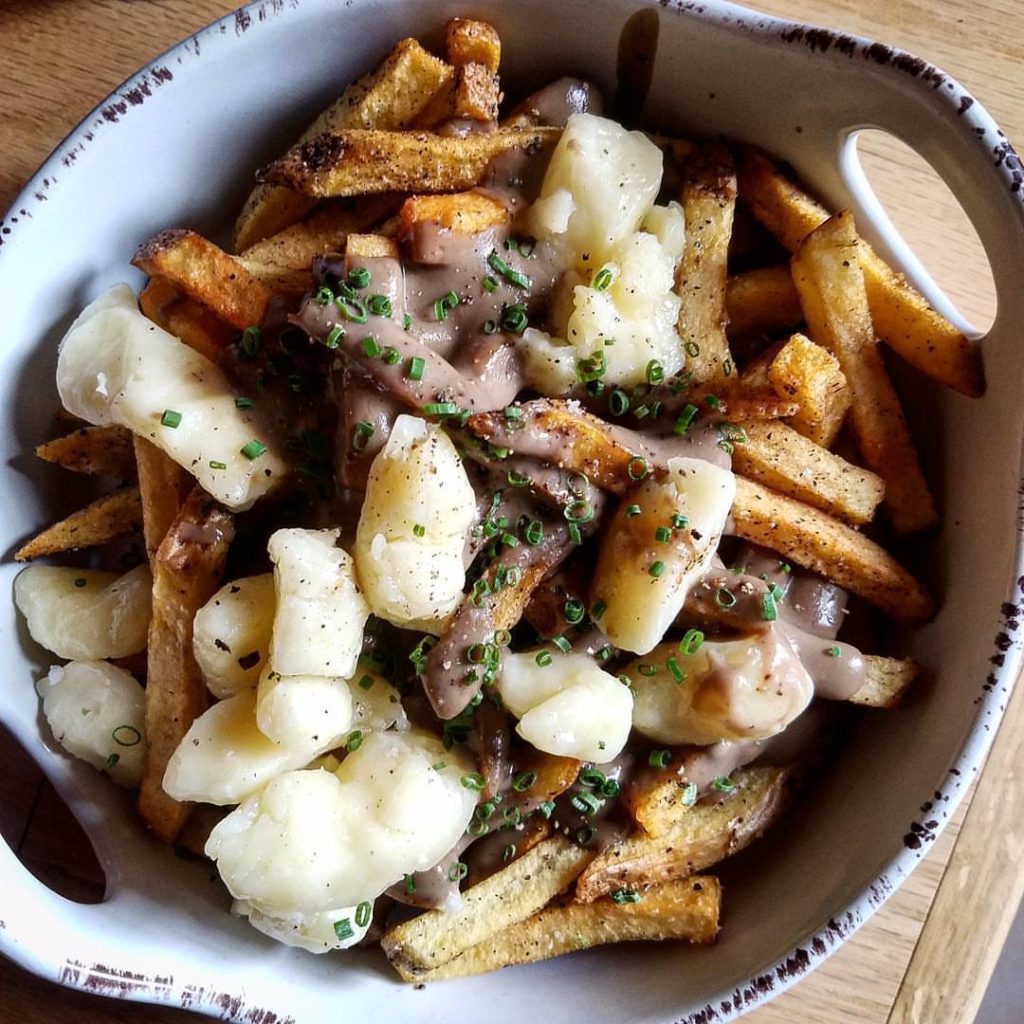 Baldwin Park
The Osprey Tavern
Located in the bubble of Baldwin Park, The Osprey Tavern's upscale cocktail and food preparation and presentation are treats to behold. And consume. Stop in for happy hour Tuesday-Saturday to enjoy a rotating selection of cocktails and nibbles; always order the oysters. Dinner can be paced to enjoy entrees ranging from lamb, duck, chicken, grouper and a variety of steaks. Pastry Chef Kristy Carlucci is a pastry goddess (Editor's Note: this post's feature image is photographic proof), crafting everything from rolls and breads to delicate desserts to boards of tempting treats served on the pastry trolley at brunch.
If you haven't visited The Osprey Tavern at brunch, do not delay. We've enjoyed the Frog Song Farm Fig Salad, the Smoked Salmon Dip with everything bagel crostini, the Dutch Baby pancake, Steak & Eggs, Frittata, the Fried Chicken Sandwich and a selection of well-crafted brunch cocktails.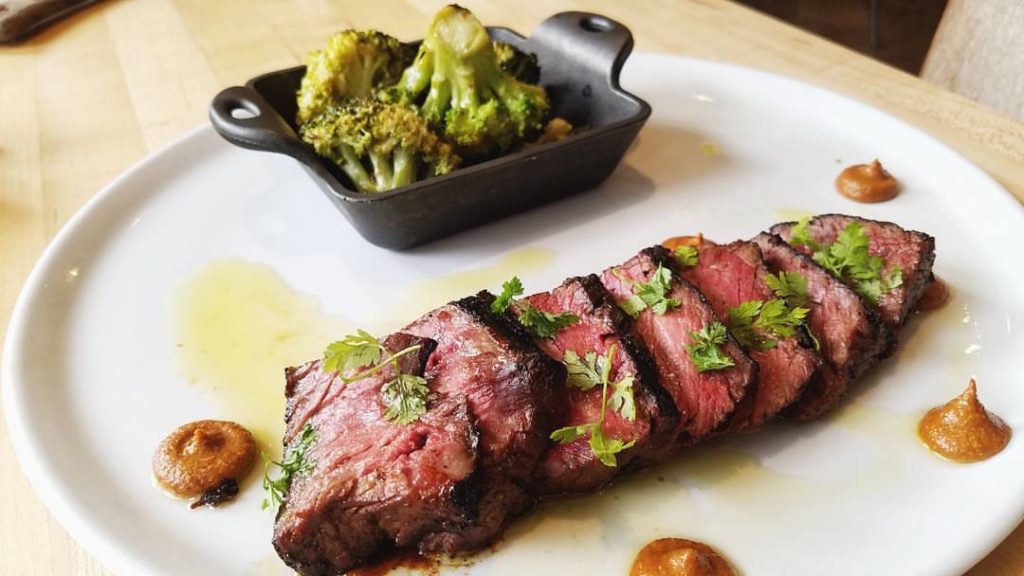 Mills 50
The Strand
There is a lot to love about The Strand. Namely the food, the flavors, the vibe…and the counter service. I wasn't around in the good old days when counter service was a thing; the closest I've come is eating at a bar. The Strand counter is compact and does not have a bar vibe, even when looking at their tasty craft beer selections. It can be a quick pop in & pop out kind of experience, but I always end up in the best conversations! When I'm not at the counter, the tables are just lovely when dining with friends. For lunch, the Fish and Chips, the Fried Fish Sandwich or the Buttermilk Chicken are a must try. For dinner, one of the many seasonal salads is my first inclination. Enjoy Saturday brunch and try the Avocado Toast, the Mushroom Scramble or the Brunch Burger. With mimosas, of course!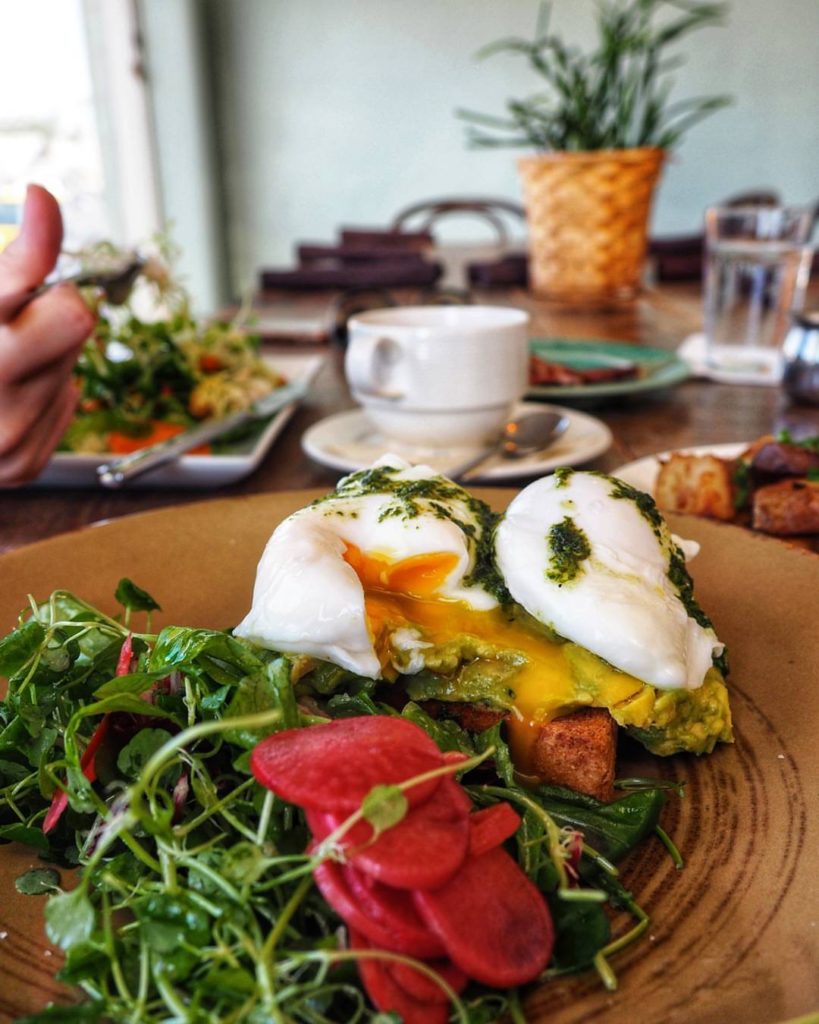 Black Rooster Taqueria
If I'm thinking amazing Orlando tacos, I'd be remiss to not mention my other favorite taco stop, Black Rooster Taqueria. I take out here as much as I dine in since the tacos hold up well, and Black Rooster has my favorite fish taco in Orlando. I've had the Crispy Fish Taco prepared with different locally sourced, mild white fish varieties and they are all delicious. I'm also usually ordering the vegetarian taco, made with shitake mushrooms and epazote. If you want a decadent taco, go for the Black Rooster Asada, made with seared beef and Applewood smoked bacon. The guacamole is delicious…and I still miss the Sikil Pak, a savory, Yucatecan pumpkin seed dip that I'm hoping will make a special reprise appearance in the future.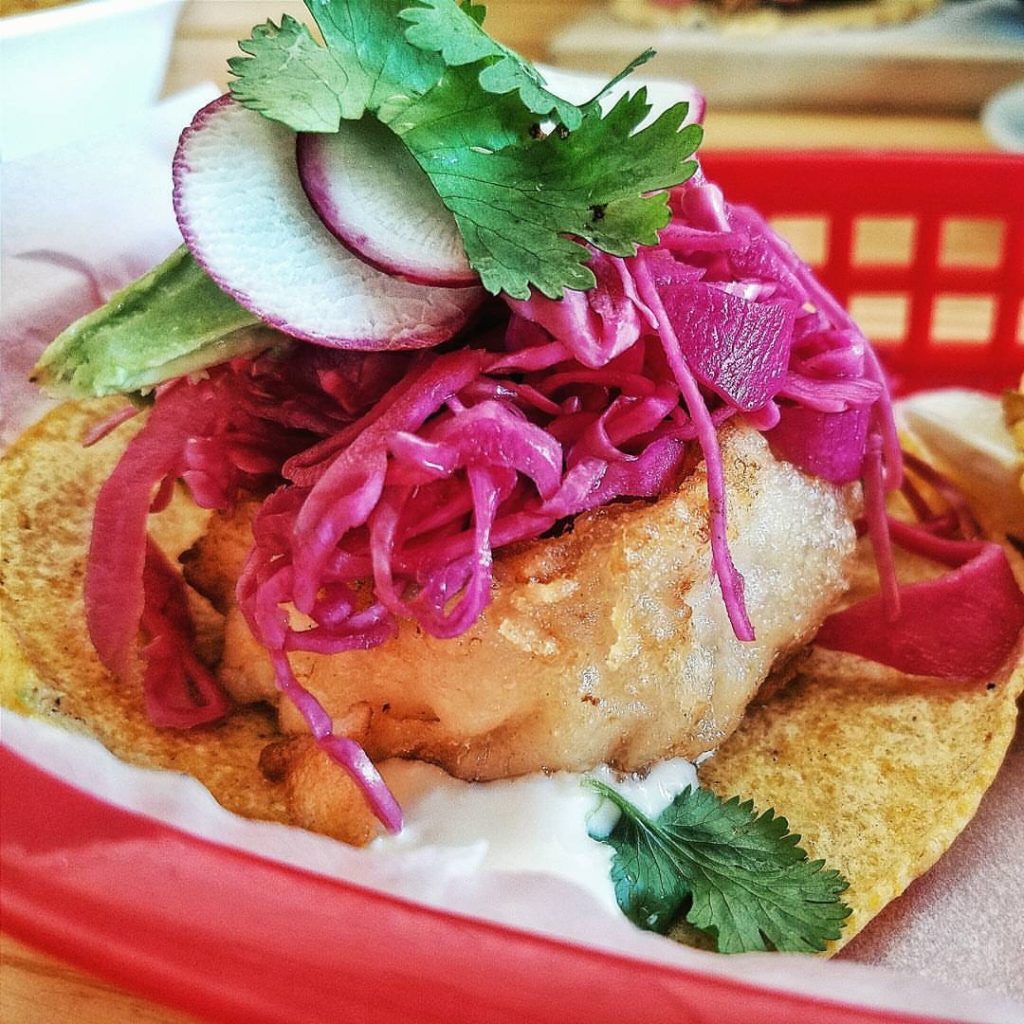 ABOUT LISA
Lisa Wilk enjoys exploring and participating in the food, wine and culinary scene in Central Florida in her off hours. Previously, she started the local wine education group, Orlando Uncorked, with the goal of making wine approachable, while also giving back to the local Orlando community. Orlando Uncorked eventually led to starting her own blog about her culinary adventures, both around town and in her own kitchen. Find Lisa teaching as part of the popular Tasty Trio, where Wine, Cheese and Chocolate are always perfectly paired. Connect with her on Instagram at @tastecooksip.
All images courtesy of Lisa Wilk
More posts in this series: