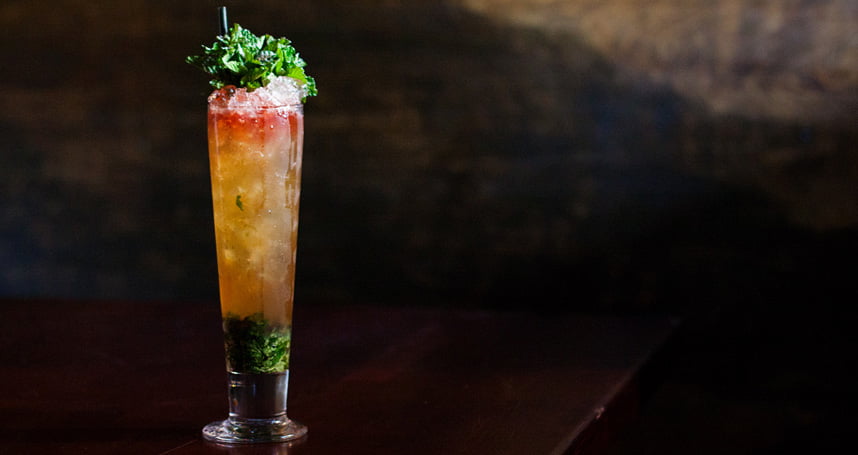 Do you and your date enjoy a good craft cocktail, but dislike the downsides of the bar scene? What if you and your special someone could skip the I-4 traffic and not have to push through the crowd in order to savor your favorite adult beverage?
Taking a cocktail or mixology class at one (or more!) of these Orlando spots will make for a fun and educational date night. It will also give you and your honey exactly what you need to make future date nights at home just as exciting and delicious as your favorite speakeasy or craft cocktail lounge! Here are a few of our favorite places to take a cocktail class in Orlando.
Monthly/Seasonal Classes
114 N. Orange Ave., Orlando
When: Every 1st and 3rd Saturday of the month @ 5:15pm
Cost: $55 per person
Contact: info@thecourtesybar.com
These classes are perfect for the couple who enjoys a little history served up with their cocktails. Not only will you learn how to make full-size versions of your favorite classics and the story behind them, the cost includes all the materials and gratuity as well. The Courtesy also does you the courtesy of remaining closed just for the class, so you'll have the facility all to yourselves. Each class usually lasts around 90 minutes and includes three drink creations. Interested in booking a completely private class? This downtown bar will accommodate your party of 10 or more people on any Saturday (bachelor or bachelorette parties, anyone?).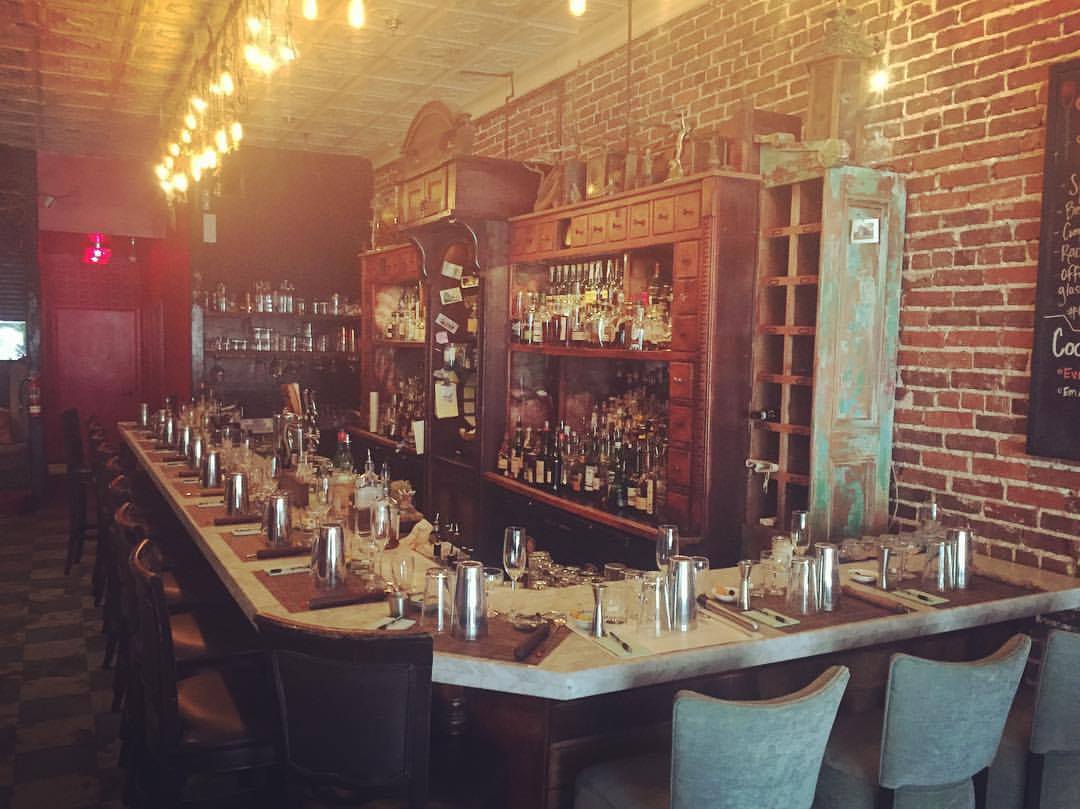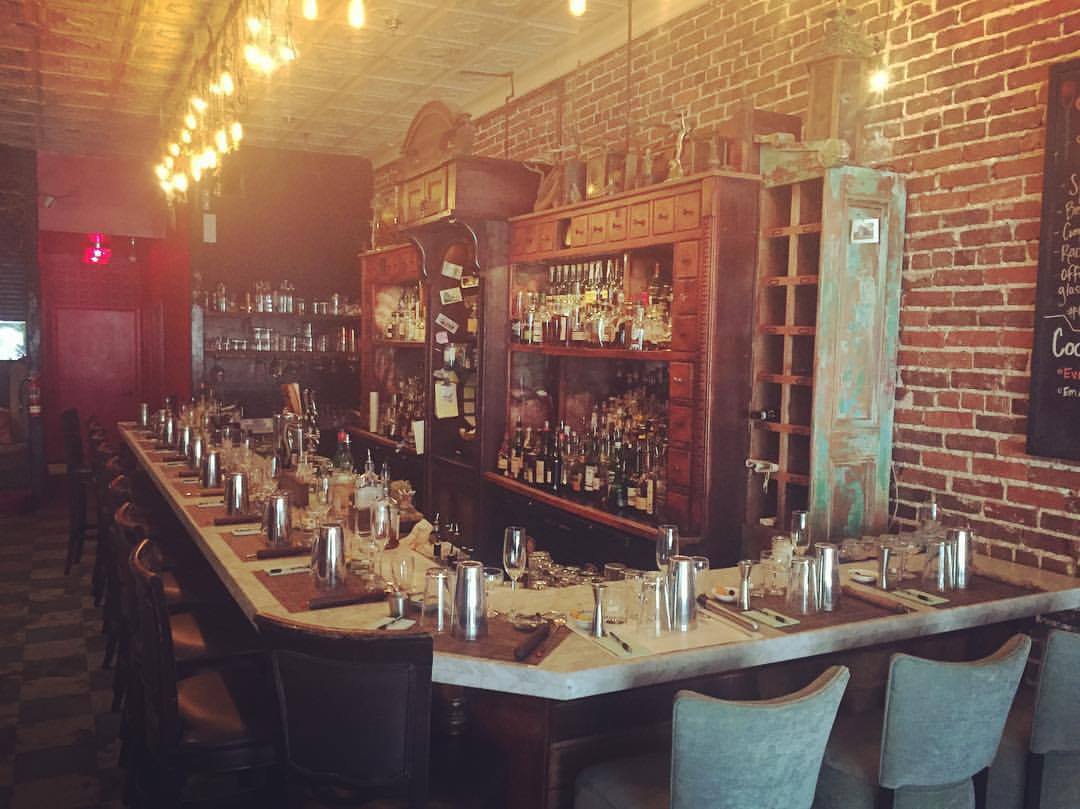 49 N. Orange Ave.
Downtown Orlando
When: Varies
Cost: $30 and up
Contact: thewoodsorlando@gmail.com
The Woods is more than just a whiskey lover's dream. This discreet bar located on the second floor of the Rose Building has become a favorite haunt of many craft cocktail aficionados as well. Brian Minkel is the Jack-of-all-trades at this watering hole, managing the day-to-day activities, supervising staff, ordering small batch bourbons and even passing along his bartending skills to private parties at The Woods' Drink School. The private classes with Minkel are entirely customizable based on what you and your date are willing to try. Want to stick with the classics? No problem. Looking to get creative and push the boundaries of mixology? He'll help you out with that, too. Send Minkel an email and he'll work with you, your date or your group to figure out the perfect class.
410 Sanford Ave., Sanford
When: Every 2nd Saturday of the Month @ 3:30pm
Cost: $50 per person
Contact: Reserve online
The staff at Bitters & Brass is serious about their cocktails. If you and your date want to know everything about how to craft a perfect drink, then this is the class for you. You'll learn the history of each cocktail, receive detailed step-by-step instructions that focus on proper technique, learn how to choose the best ingredients and garnishes and gain a better understanding of mixology as an art form. The Cost includes gratuity, materials and your own personal mixing station. Gin is on the menu for the July 14 class, followed by Whiskey cocktails on August 11, 2018. If you haven't made it to downtown Sanford yet, this class is the perfect excuse to make the trip!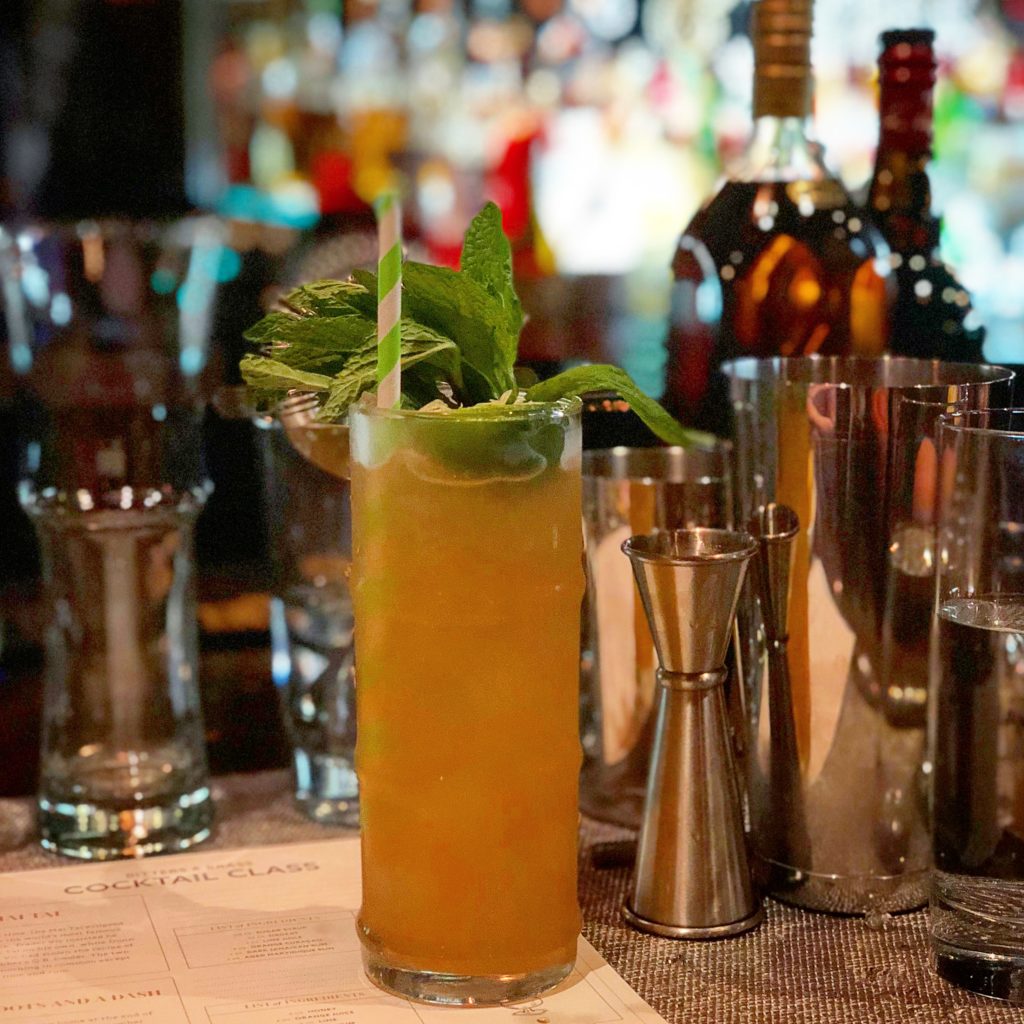 The Ritz-Carlton Orlando, Grande Lakes
4040 Central Florida Pkwy, Orlando
When: Varies (one Saturday @ 2:00pm every month from June-August)
Cost: $35
Contact: 407-393-4648
Every summer, Highball & Harvest hosts a monthly Food & Booze series that is dedicated to one type of spirit. You and your date can expect an educational lesson on the monthly feature – from its historical background to its modern interpretations around the world and various expressions in mixology. The hour long class will feature one classic cocktail recipe, and the talented culinary team at this farm-to-table spot will serve up the perfect dish to pair with your crafted libation. Upcoming classes to look forward to include the July 21 class on rum, and the August 18 class featuring gin.
Off-season, book a seat at the restaurant's cocktail table, a chef's-table like experience for craft cocktails and light bites.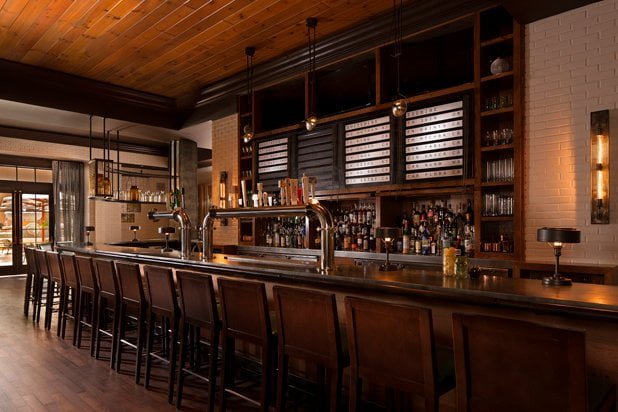 One-Time Classes
4200 Conroy Rd., Orlando
When: Tuesday, July 24
Cost: $30 per person
Contact: Tickets via Eventbrite
There are two ways you can celebrate National Tequila Day on July 24. The first way is at your usual Taco Tuesday spot (which is sure to be extra packed, if it isn't already every week). The second way, and a much better option, is to head over to Earl's Kitchen + Bar and learn from the professionals at Herradura Tequila. During this special 90-minute cocktail class, you and your date will learn how to mix up three irresistible tequila concoctions, including Earl's famous Coconut Mint Margarita and Sriracha Pineapple Margarita. The class also includes a crash course on the basics of tequila, a Herradura tequila tasting, light bites and gratuity.
Missed out on tickets but still want to learn how to make the perfect margarita for National Tequila Day? Try the Bleu Pool Bar at The Ritz-Carlton from 12-2pm on July 24, 2018 for $12.
Disney Springs
1670 Buena Vista Dr., Lake Buena Vista
When: Saturday, July 21 @ 12:00pm
Cost: $40 per person
Contact: Tickets via Eventbrite
This one-time-only mixology class is perfect for couples who want to sling a few cocktails on the rooftop deck of this Disney Springs hotspot. $40 grants you two-hour access to the venue's beverage team, who will teach you how to make Prohibition-era classics such as the South Side, French 75, Sazerac and two exclusive Paddlefish creations. Light fare and fabulous waterfront views are also included with your ticket.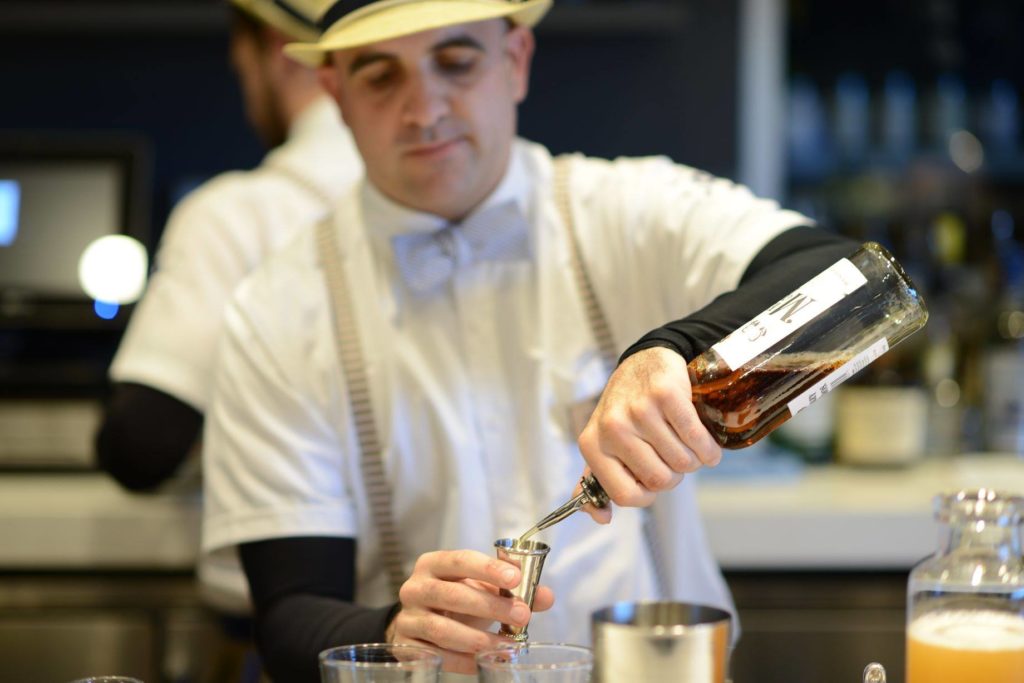 Hire A Private Mixologist
Classes can be fun, but sometimes a private event in the comfort of your own home is even better. Hiring a bartender makes for a special gift if your date is looking to take their craft cocktail skills to the next level. One way you can go about hiring is to ask your favorite mixologist upfront if they are available for these types of opportunities and what their rates are (if they have any already set). Come prepared with a little info as to what you are looking for, how long you would like the private class to be and what you are willing to spend.
Another option is to inquire with a catering business. You can find bar vendors on websites like The Knot. Although many will advertise for weddings and special large events, you may be surprised how many are able to help staff your stay-at-home mixology class. Well-known vendors include Bitters & Bombs, Beck N Call Bartenders and Sol-Tree Cocktail Co., just to name a few.
About the Author
Amanda Dabrowski is a wine enthusiast and blogger at The Glorious Grape – a website dedicated to exploring wine regions, learning about unique wine styles, and pairing food with wine in fun and new ways. Based in the Orlando area, Amanda loves trying new restaurants and finding the best spots in Central Florida for wine lovers. You can connect with her via email (email@thegloriousgrape.com) or on Instagram (@thegloriousgrape).
Feature image by Stephanie Patterson