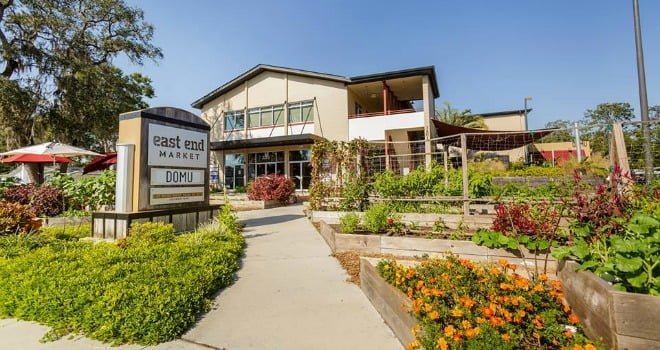 What was once an abandoned old church and a lawn full of weeds is now known as East End Market, the collective home of more than 12 Central Florida vendors and artisans. This European-style market has defined the Audubon Park Garden District and brought together a community passionate about local food, agriculture and artists. Whether it's a freshly-baked pastry or a local citrus-scented beer you're craving, East End Market can deliver.
Music + Beer
East End's green courtyard is a cozy place to chill with a cold beer and good conversation. Enjoy the environment on Saturdays to the accompaniment of live entertainment from local musicians. Keep an eye on East End's Facebook page to see who's playing each week.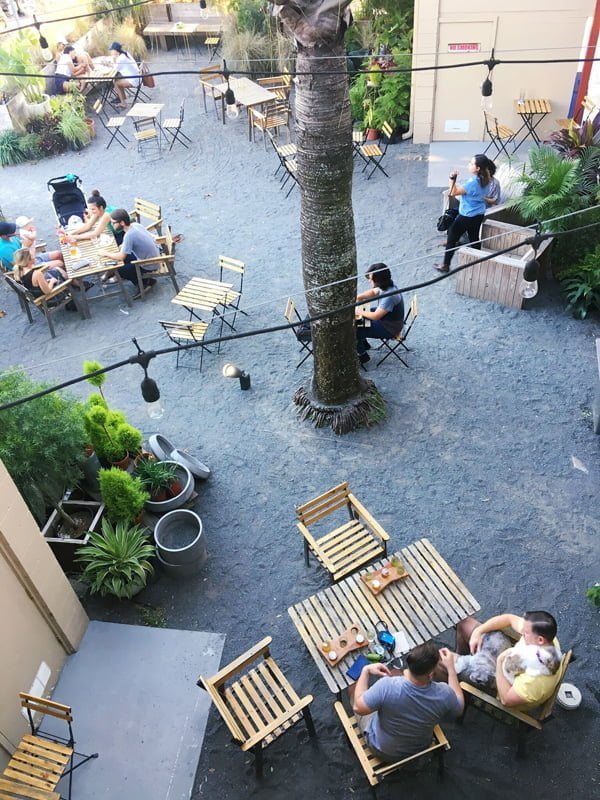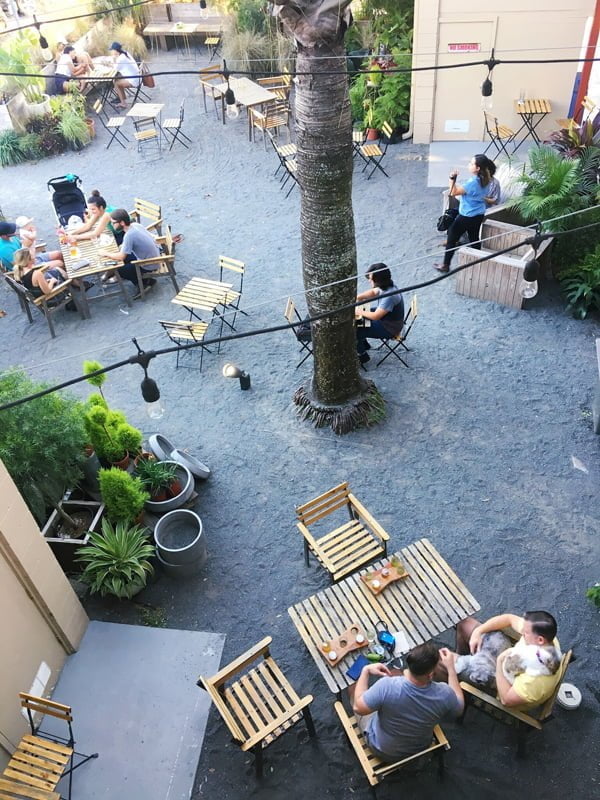 Cooking Class + Wine
For $85, you, your date and two other couples can enjoy a customized night spent cooking up seasonal fare with the instruction of Chef Jessica Tantalo. Get together a group of at least six people to make this unique and customizable date night happen. Reservations can be made on East End's website. Feel free to design the evening around a theme like "South American Wine Dinner," or "Florida Local Vegetarian Dinner." Don't forget to bring your own wine or beer. Alcohol is not provided, but bringing your own is encouraged.
Bike Ride + Garden
East End is most notable to passersby thanks to the extensive garden blooming in the front lawn. This productive plot was designed and built by Fleet Farming, a local organization dedicated to turning useless, water-hogging plots of grass (those are your lawns, people) into plentiful gardens that bear fruit for the whole community. Fleet Farmers meet at East End every other Sunday to tend to the community gardens and it's 100% free to join them! Assist this hard-working group by showing up with your bike (or renting one from the Juice bike share rack outside the market), a hat, closed-toed shoes, and a desire to get your hands dirty.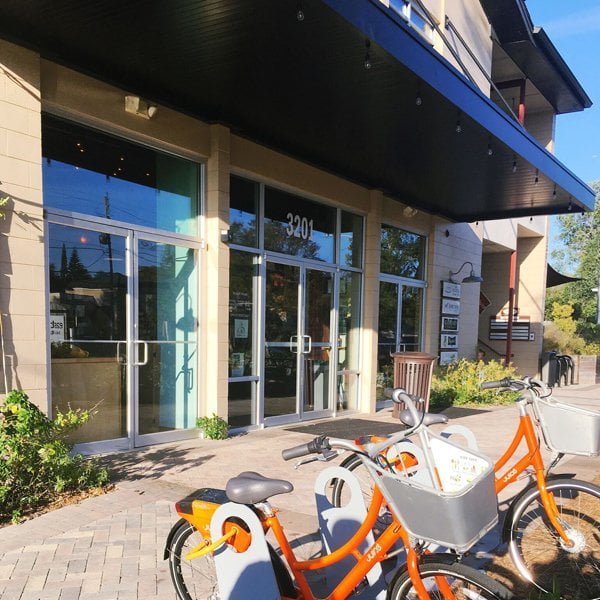 Grilled Cheese + Beer
Cheese monger La Femme Du Fromage is a resident vendor and host to the delicious grilled cheese happy hour every Friday from 4-8pm. For just $15 you get 3 samplings of not-your-average-grilled cheese, like mango stilton and scallions on fresh millet bread from Old Hearthe Bread (another resident vendor). La Femme pairs these flavors with local beers, ciders, and hard waters. Keep it local with this delicious date night.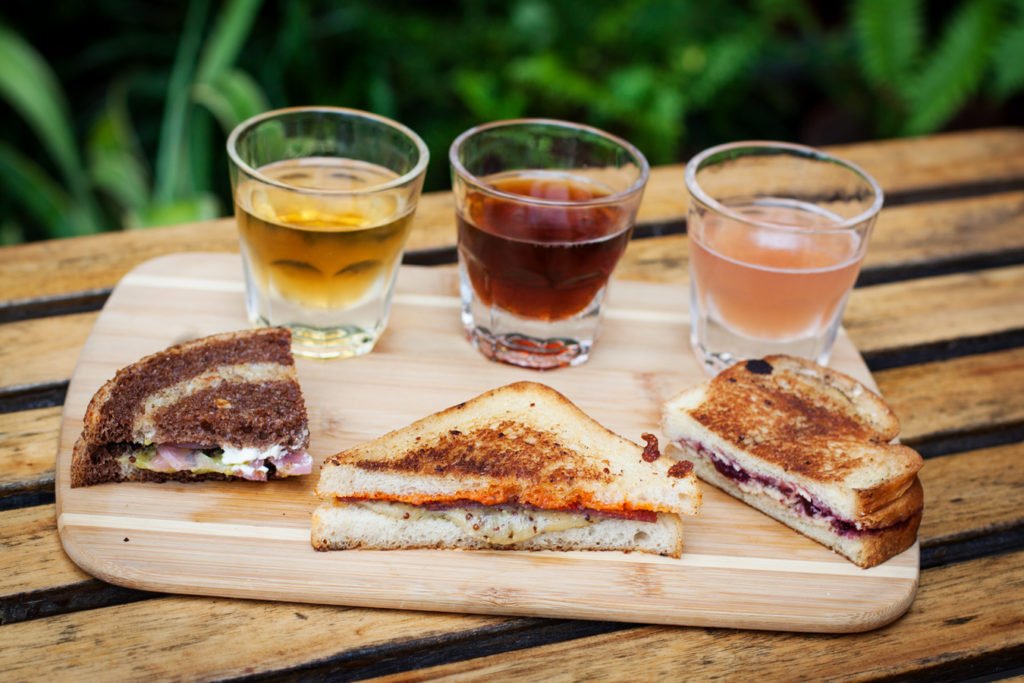 Cookies + Coffee
Gideon's Bakehouse, a gothic themed bakery, is a resident East End Market vendor you cannot miss. Their half-pound cookies are perfect for sharing (or not; buy 2 just in case). Try one of the unique flavors like Pistachio Toffee Dark Chocolate, or the August exclusive cookie–Coffee Cake. No sweet should be consumed without a hot cup, so head down to Lineage Coffee and grab a cup of their locally-roasted coffee.
Yoga
Get flexible with Firefly Yoga upstairs in the APEX boardroom. By-donation yoga classes are hosted here in the mornings, typically on Thursdays. Be sure to check East End's Facebook page for the most up-to-date details on upcoming yoga classes.
Japanese Food + Mimosas
Domu, an award-winning Japanese restaurant, has quickly become an Orlando staple for authentic bowls of rich ramen. Domu is attached to the East End main building but operates as a separate restaurant with special events. Beyond the ramen menu, Domu is known for their life-changing crispy Kimchi wings. On a hot day, stop in for some Mango soft serve or Matcha Pudding. Keep an eye on Domu's facebook page to see when they host their Wine Down Wednesday all-you-can-drink event from 5:30-9pm. Get there early as possible as previous nights have quickly reached capacity. For a weekend date, try Domu's brunch which features a bottomless mimosa option and juice bar for just $12.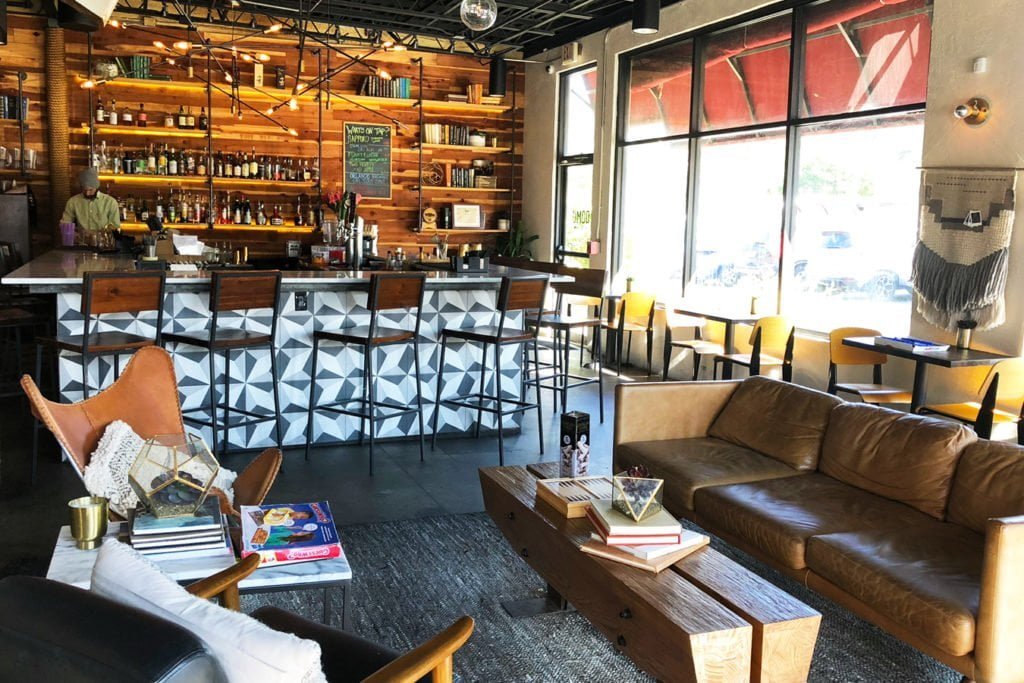 DETAILS
You'll find East End Market just south of Winter Park nestled in the quaint Orlando Main Street district known as Audubon Park. For Baldwin Park residents, it's in your backyard. If you find yourself cruising down the Cady Way Trail by bike, take a short detour to browse the vendors that define Central Florida's arts community.
East End Market is open from 8am-7pm Monday through Thursday, 8am-9pm on Fridays and Saturdays, and 11am-6pm on Sundays.
East End Market
3201 Corrine Dr
Orlando, FL 32803
www.eastendmkt.com